| | |
| --- | --- |
| Our Disciplic Succession: | "The Sun Never Sets on Sri Chaitanya Saraswat Math": |
News from Kadigachha Temple
Sunday, 26 August 2018
pujya-sri-guru-varga-vandita-mahabhavanvitayah sada
paurvaparya-parampara-prachalita-prajya-pramurtakrteh
bhakter nirmala-nirjharasya nibhrtam samraksakam sadaram
vande sri-gurudevam anata-sira acharya-varyam nijam
"I bow my head in eternal obeisance to my Gurudev, the best of acharyas, Srila Bhakti Nirmal Acharya Maharaj. He is the ever vigilant, stalwart guardian of the current of pure devotion whose highest form flows from our most worshippable Sri Rupanuga Guru-varga in their exclusive dedication to Mahabhav, Srimati Radharani."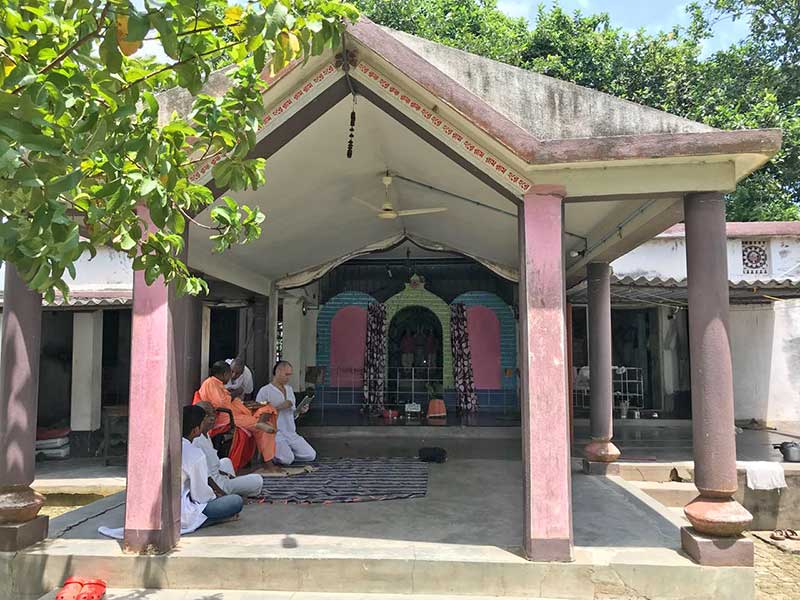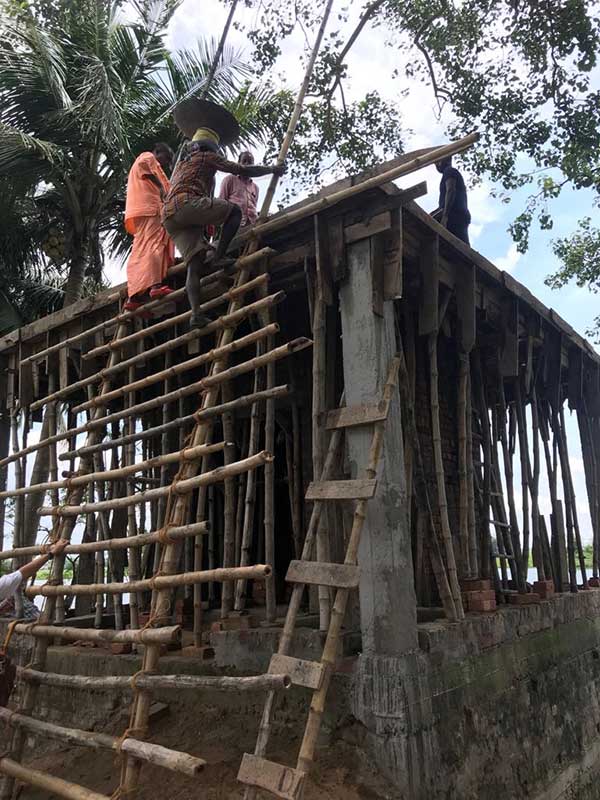 "Gurudev gave me this service of protecting his devotees, protecting his mission and his Deities, and I am trying, I am trying heart and soul. Today I have been travelling the whole day—I am trying to serve and protect Gurudev's mission. In this way, I am trying to continue the programme and practising, trying to make the festival, trying to give some energy to the devotees, and also trying to make some temples, some shelter for the devotees. This is the vision."
(Srila B.N. Acharya Maharaj)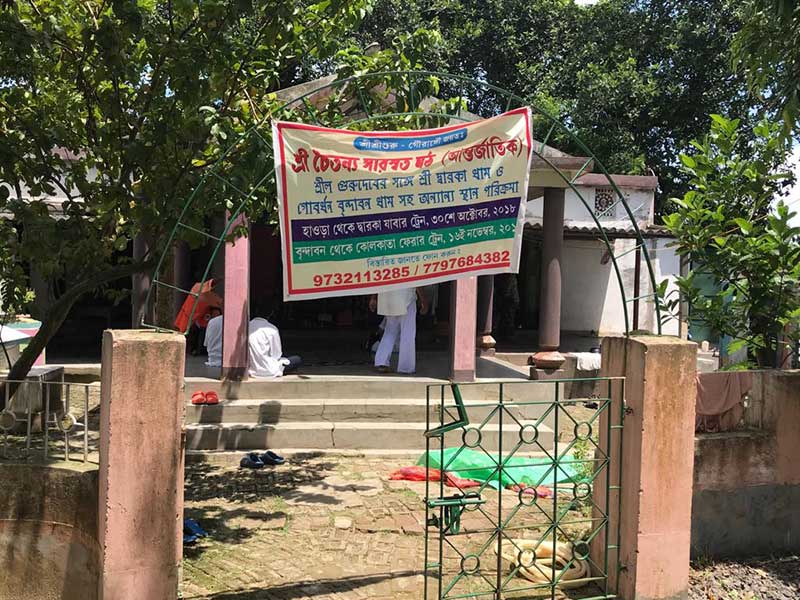 On top of the gate: an invitation banner for Sri Kartik Parikrama in October/November.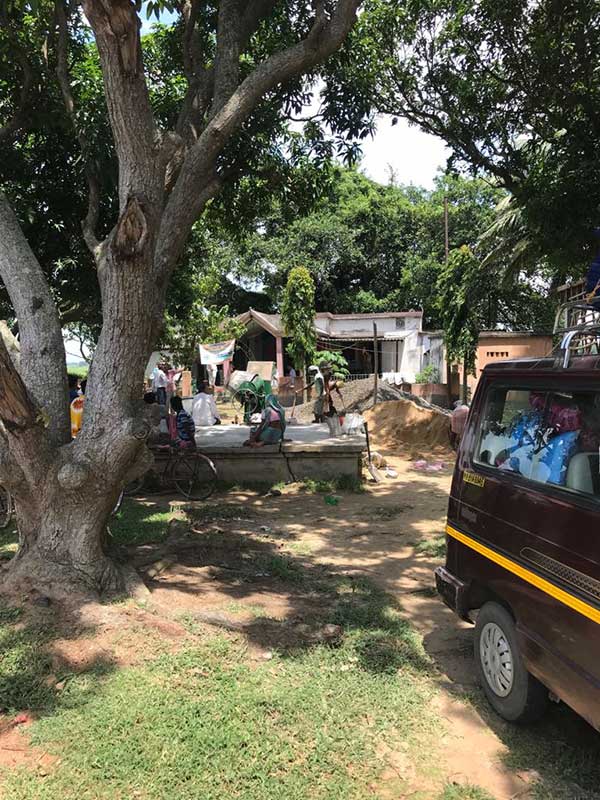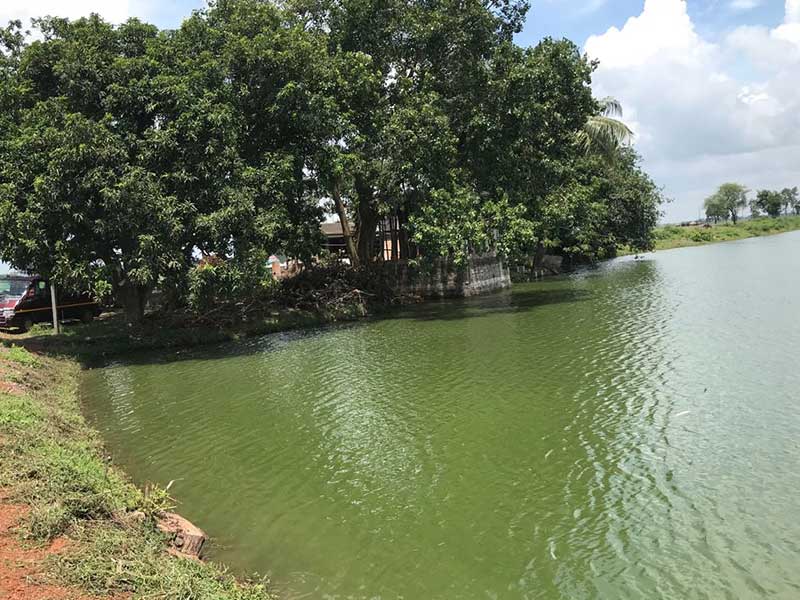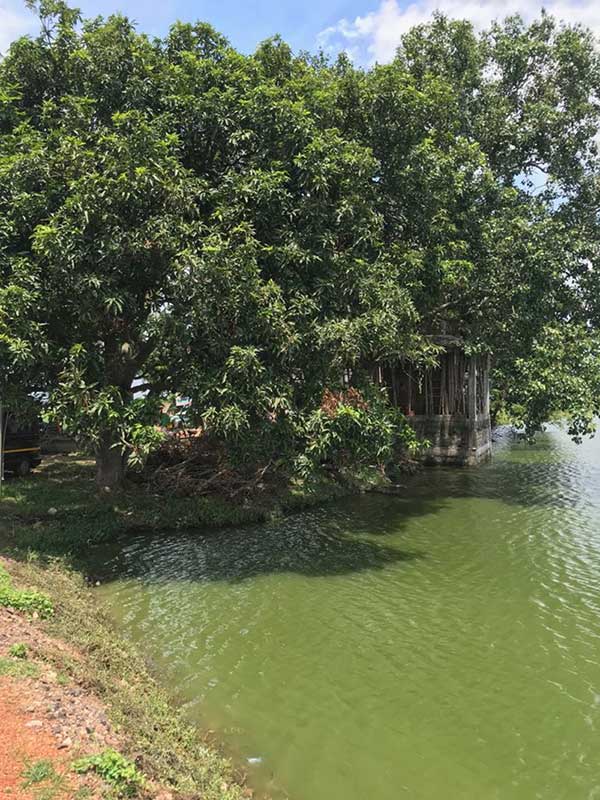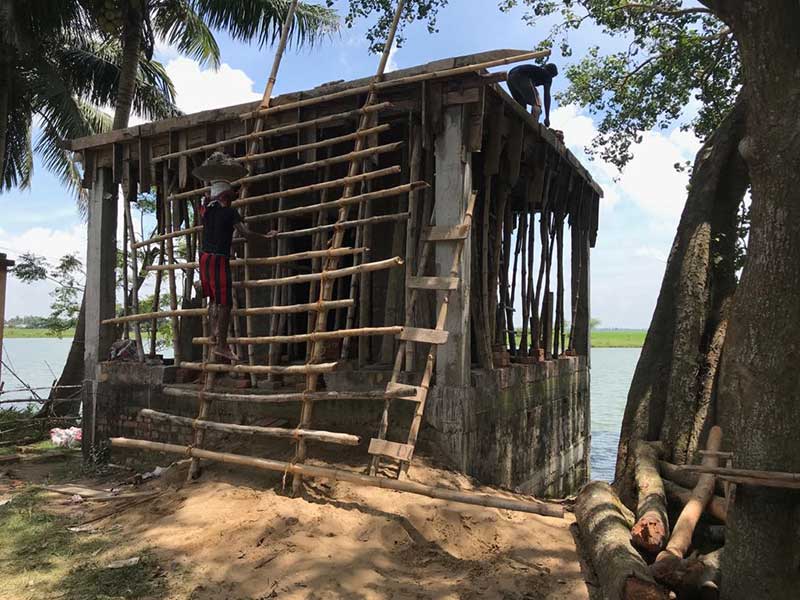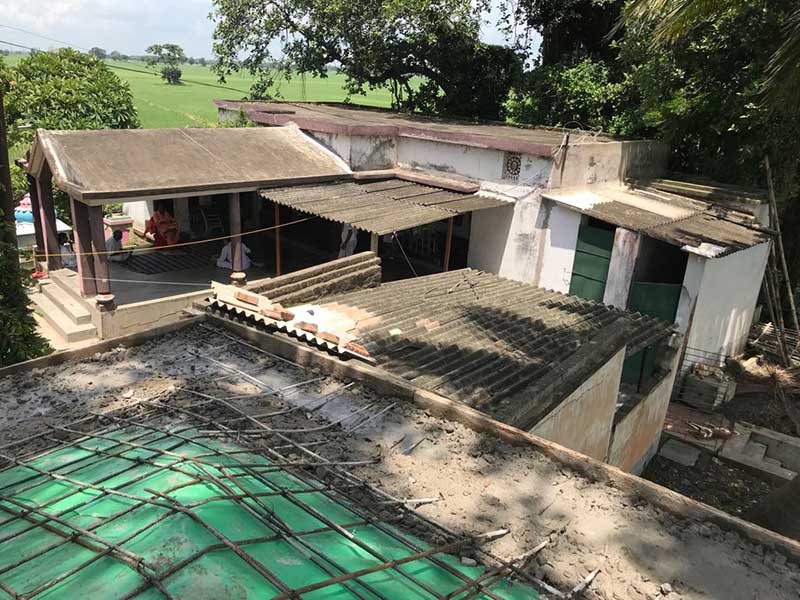 The roof is ready for cementing.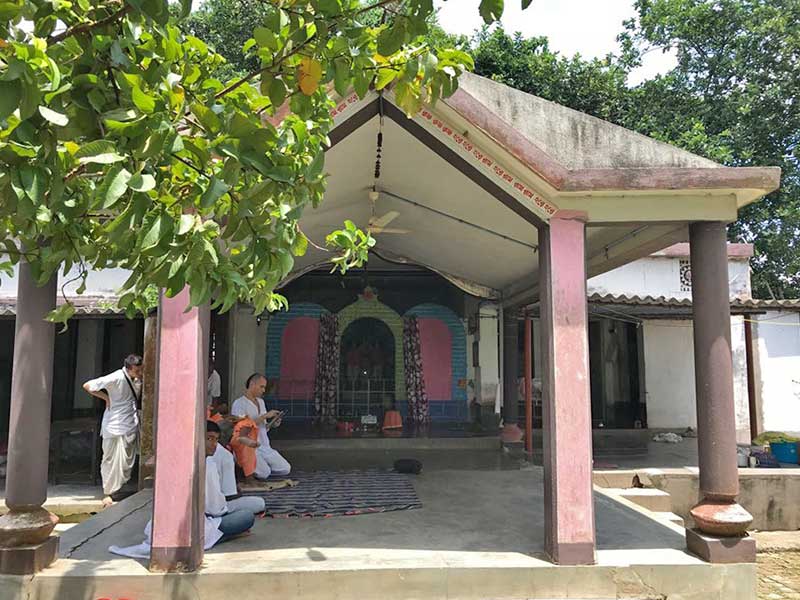 HARE KRISHNA HARE KRISHNA KRISHNA KRISHNA HARE HARE | HARE RAMA HARE RAMA RAMA RAMA HARE HARE