| | |
| --- | --- |
| Our Disciplic Succession: | "The Sun Never Sets on Sri Chaitanya Saraswat Math": |
Evening Programme in Sri Ekachakra Dham
Saturday noon & evening, 16 February 2019,
Ekachakra, Birbhum, West Bengal
pujya-sri-guru-varga-vandita-mahabhavanvitayah sada
paurvaparya-parampara-prachalita-prajya-pramurtakrteh
bhakter nirmala-nirjharasya nibhrtam samraksakam sadaram
vande sri-gurudevam anata-sira acharya-varyam nijam
"I bow my head in eternal obeisance to my Gurudev, the best of acharyas, Srila Bhakti Nirmal Acharya Maharaj. He is the ever vigilant, stalwart guardian of the current of pure devotion whose highest form flows from our most worshippable Sri Rupanuga Guru-varga in their exclusive dedication to Mahabhav, Srimati Radharani."
prati ghare ghare giya koro ei bhiksa
'bala krsna, bhaja krsna, kara krsna-siksa'
[Mahaprabhu:] "Go house to house and beg people, 'Chant the Name of Krishna, worship Krishna, follow Krishna's teachings.'"
(Sri Chaitanya-bhagavata, Madhya-khanda, 13.9)
bhaja gauranga, kaha gauranga, laha gaurangera nama re
ye jana gauranga bhaje, sei amara prana re
[Nityananda Prabhu:] "Worship Gauranga! Say Gauranga! Take Gauranga's Name! Those who worship Gauranga are My heart and soul!"
nitai gunamani amara nitai gunamani
aniya premera vanya bhasala avani
Nitai, the jewel of all good qualities, my Nitai, the jewel of all good qualities, brought a flood of divine love and inundated the earth.

Noon prasad-seva.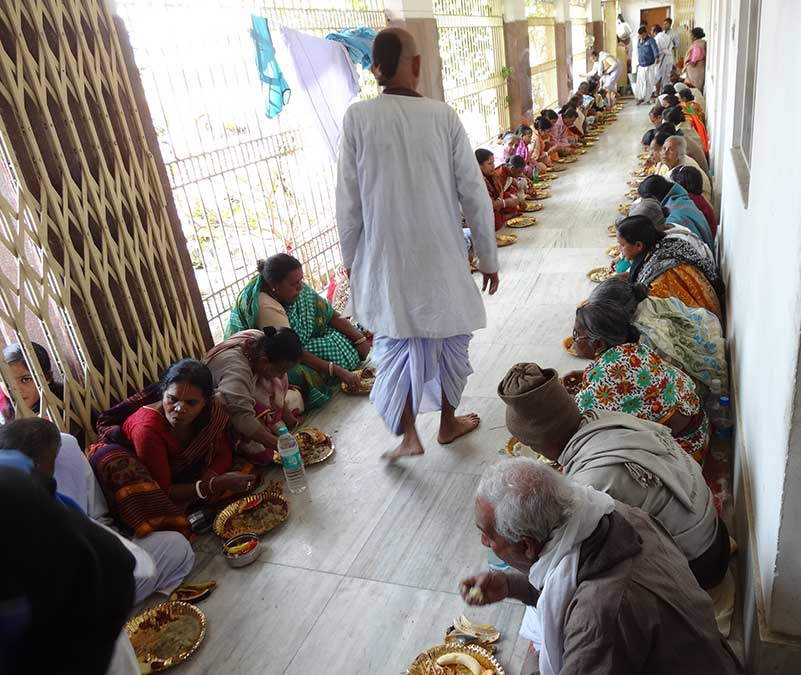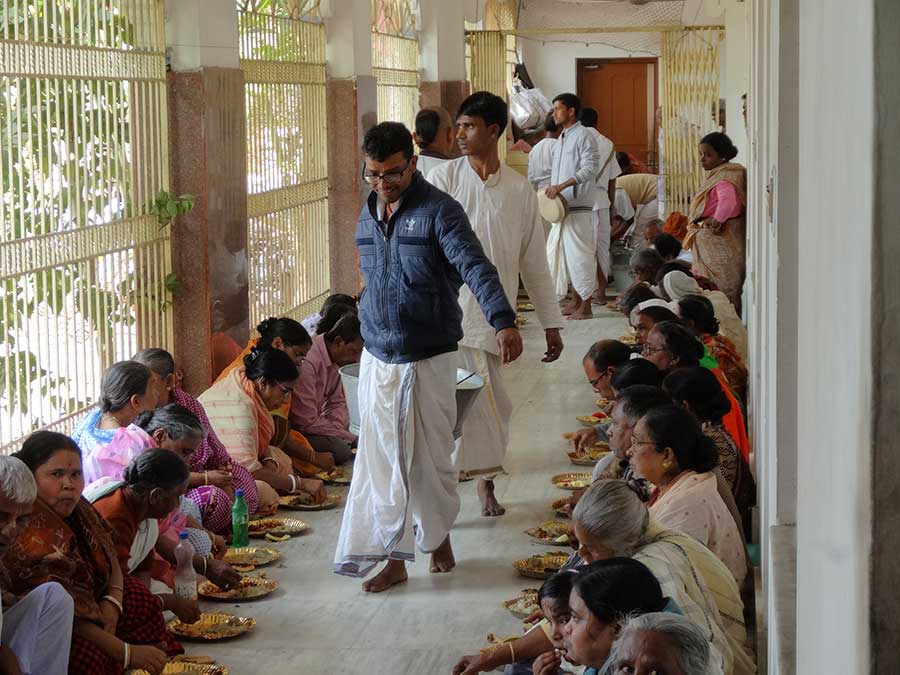 Evening arati.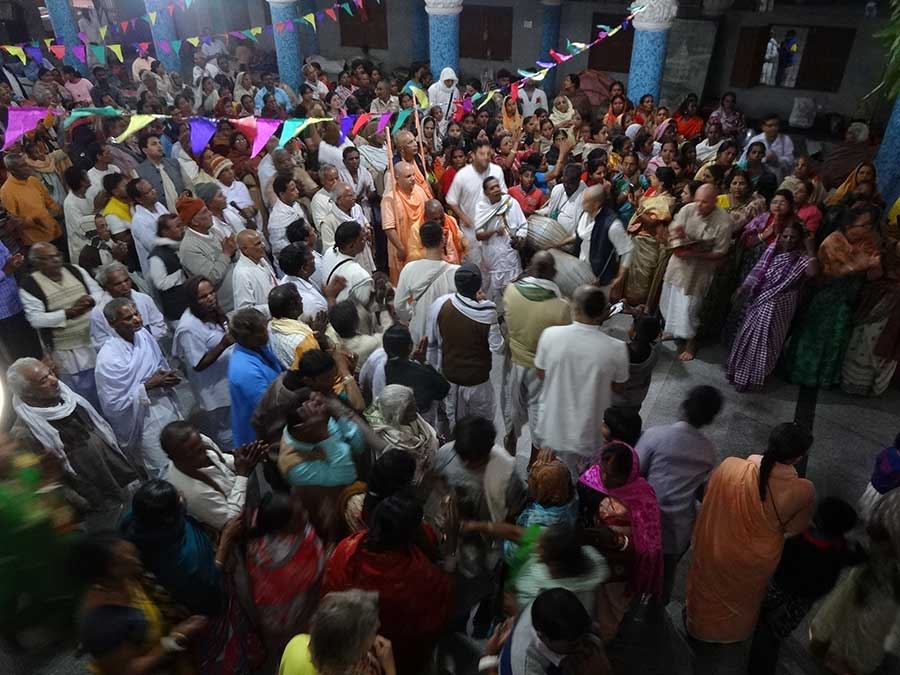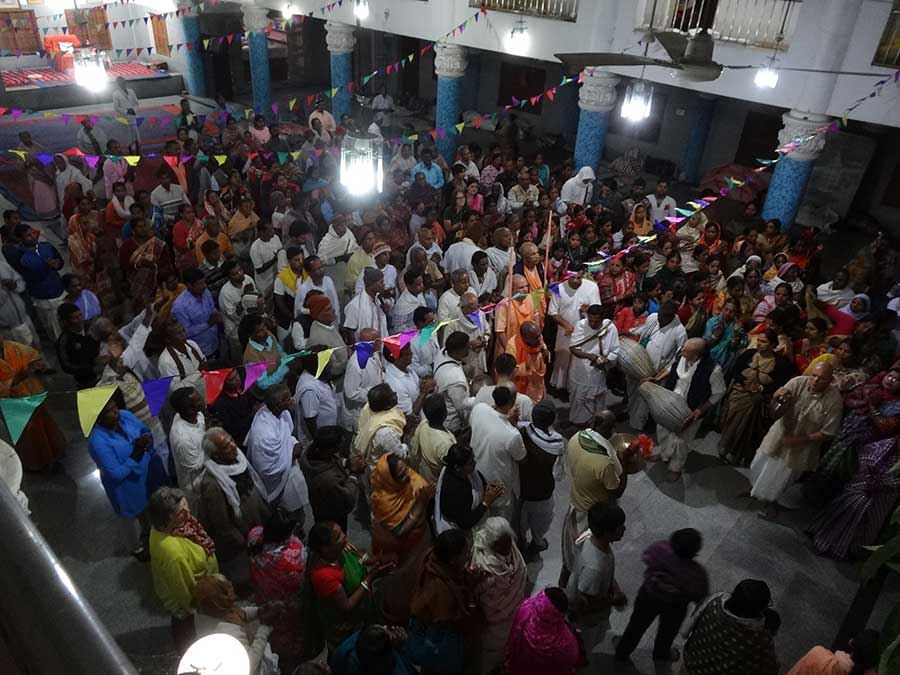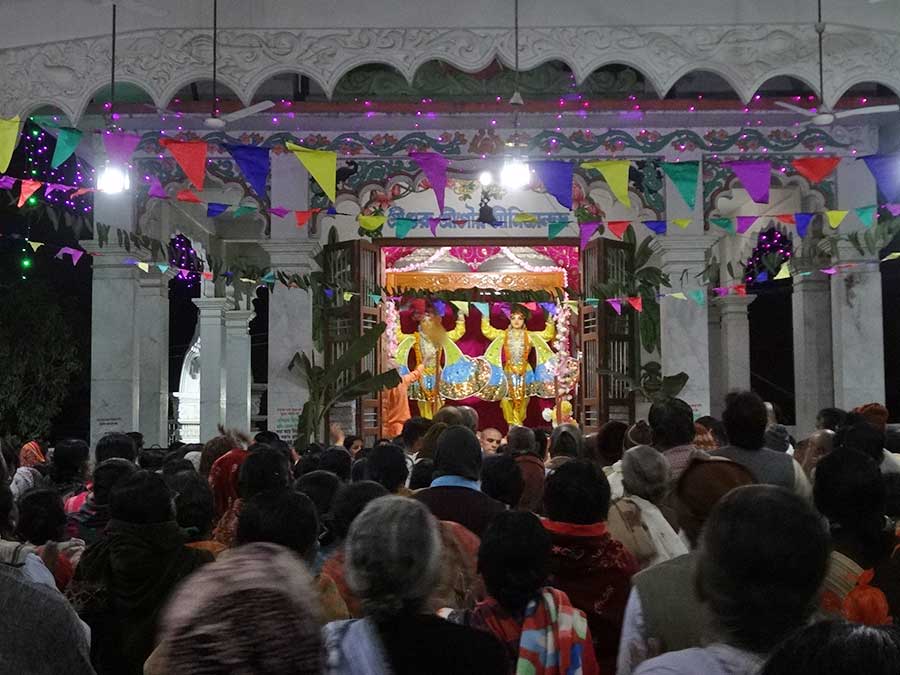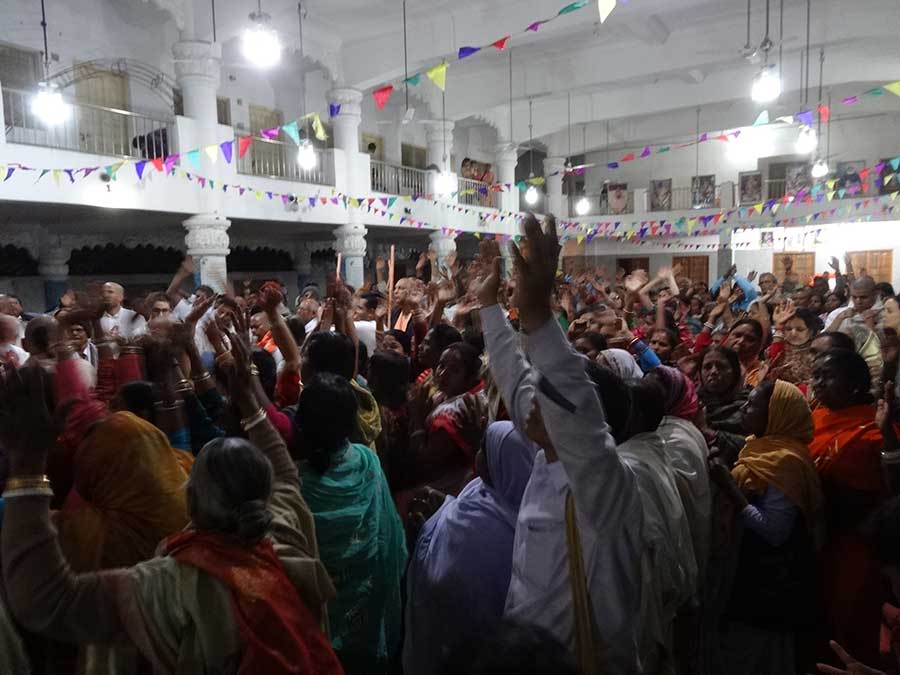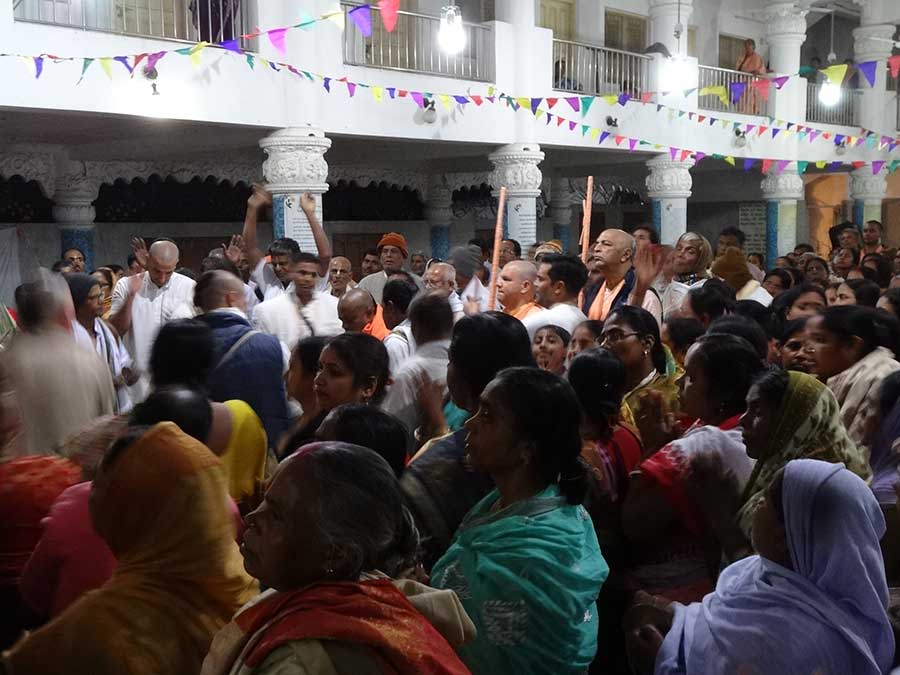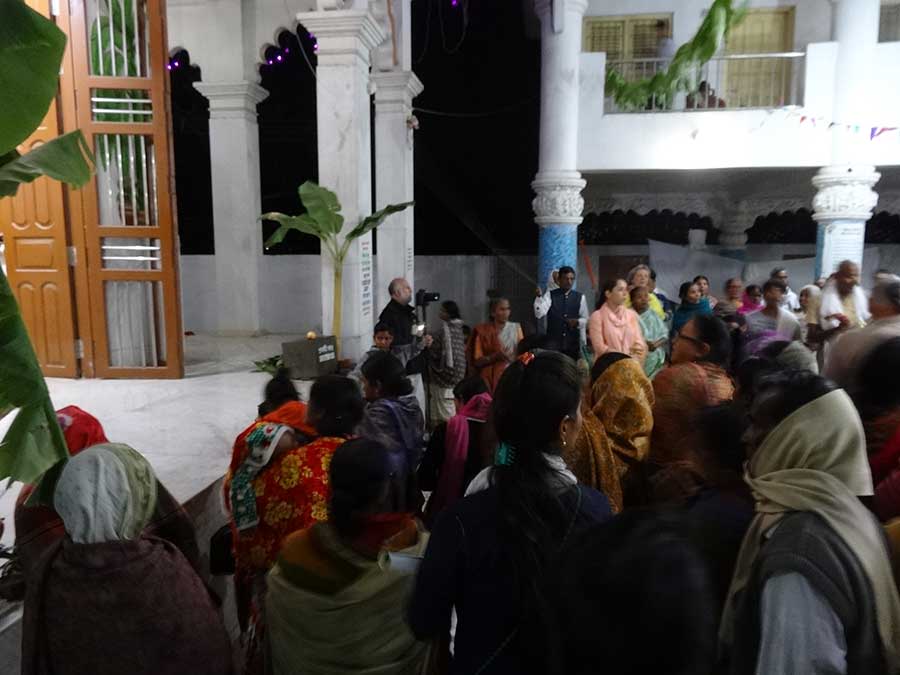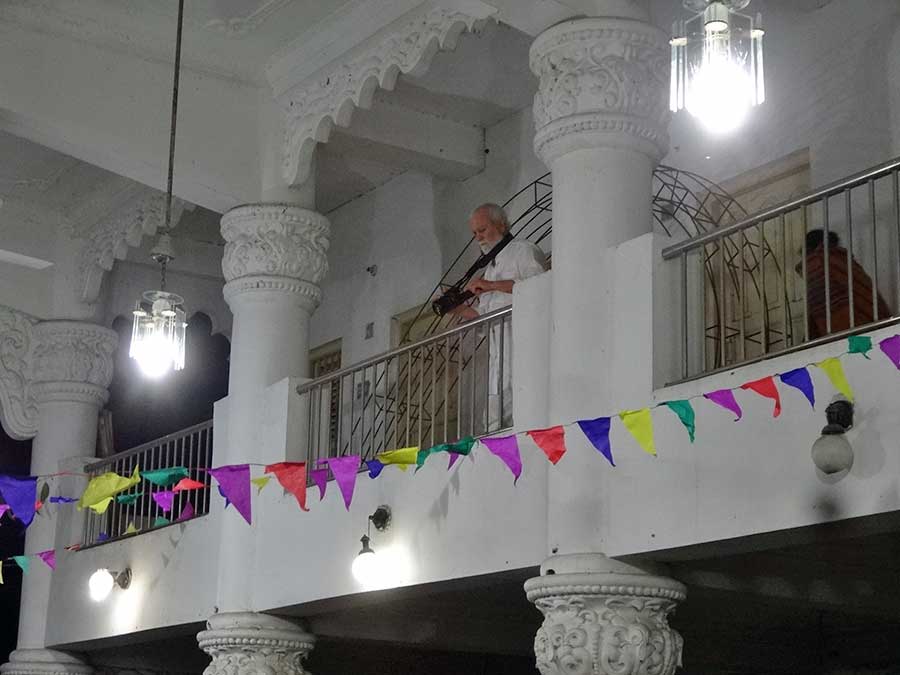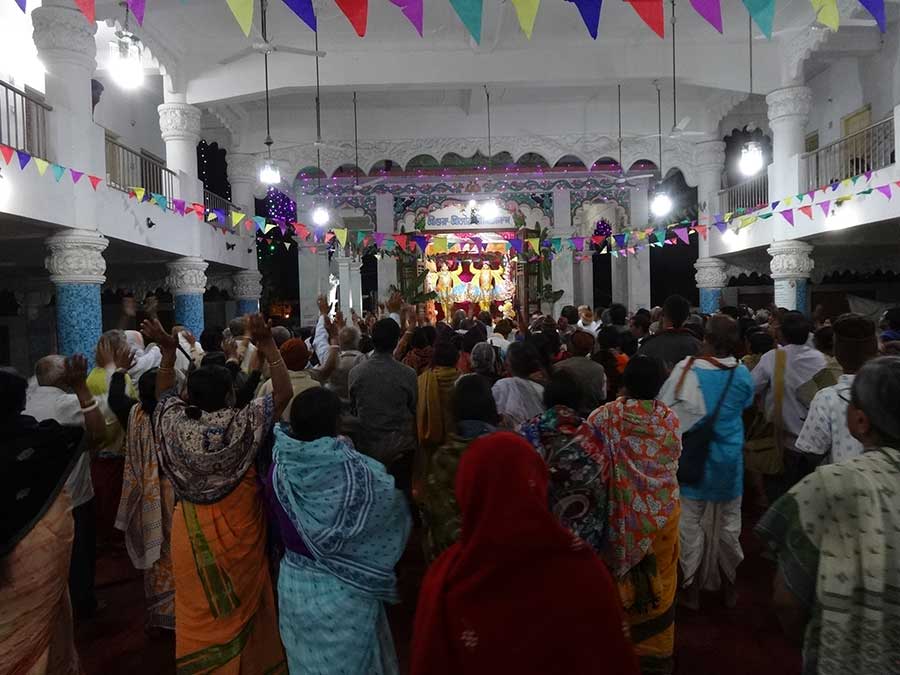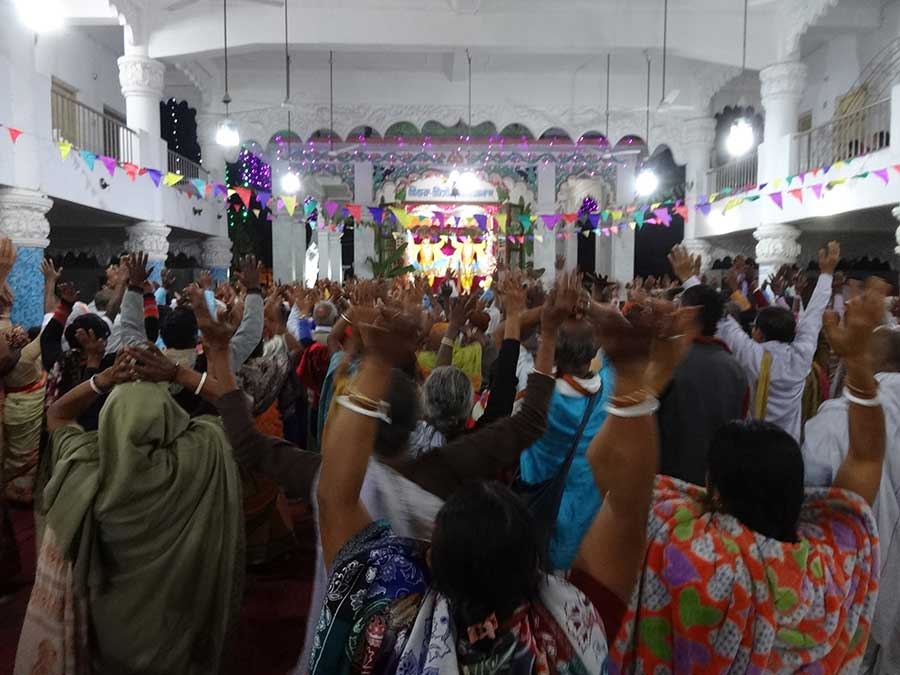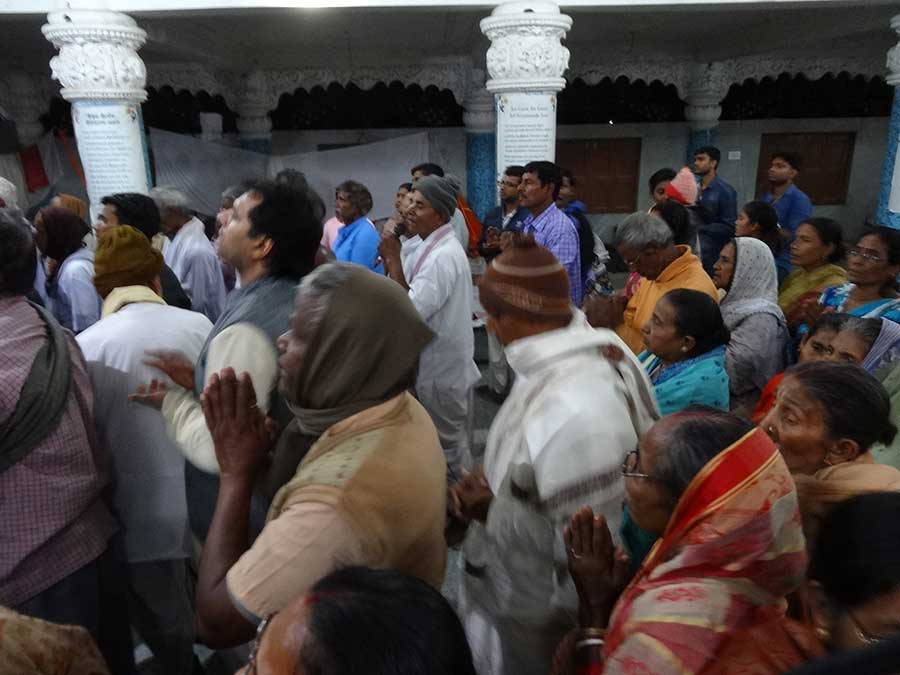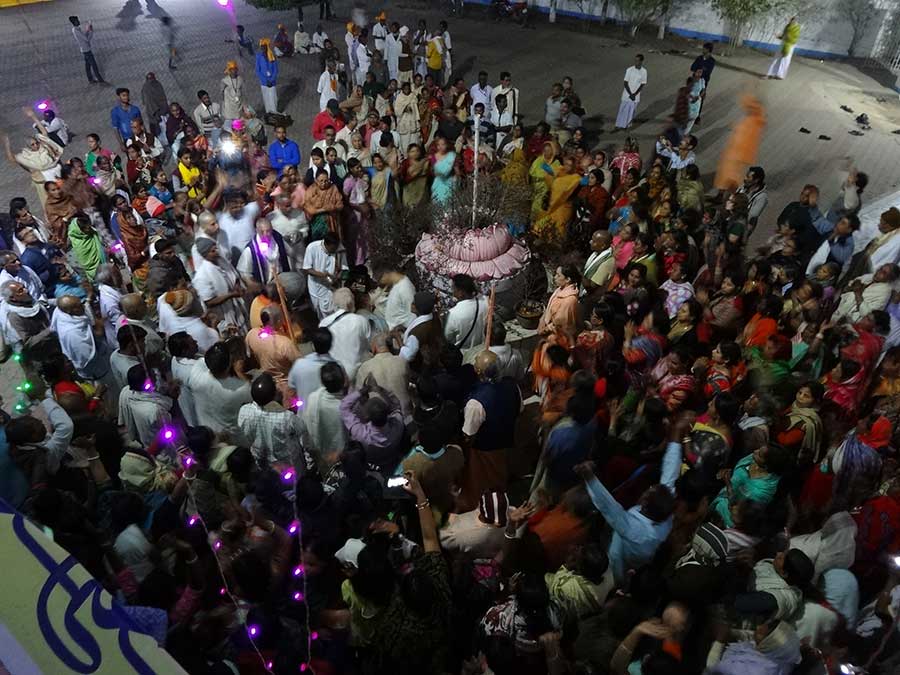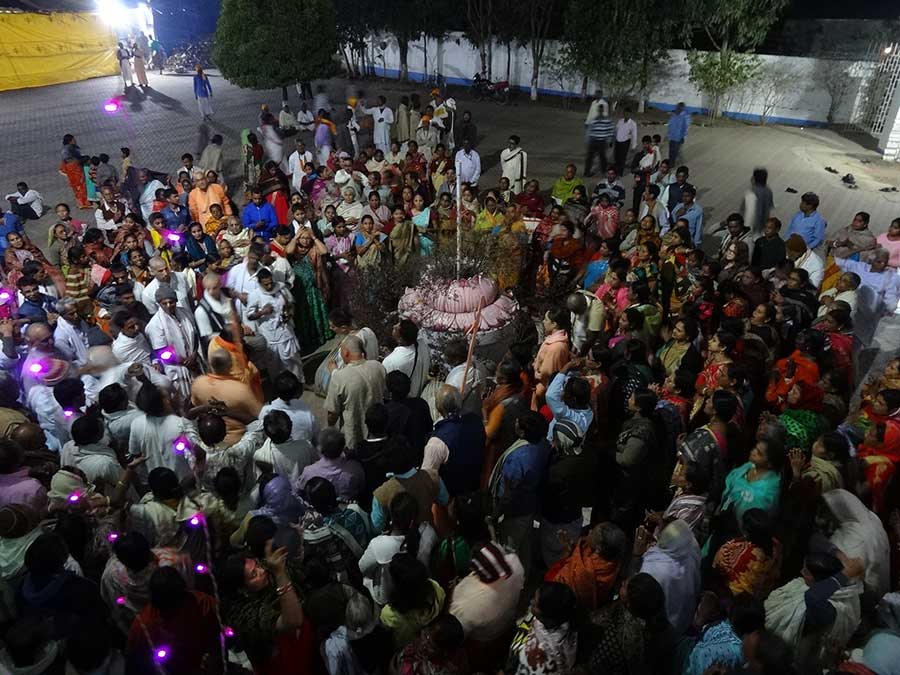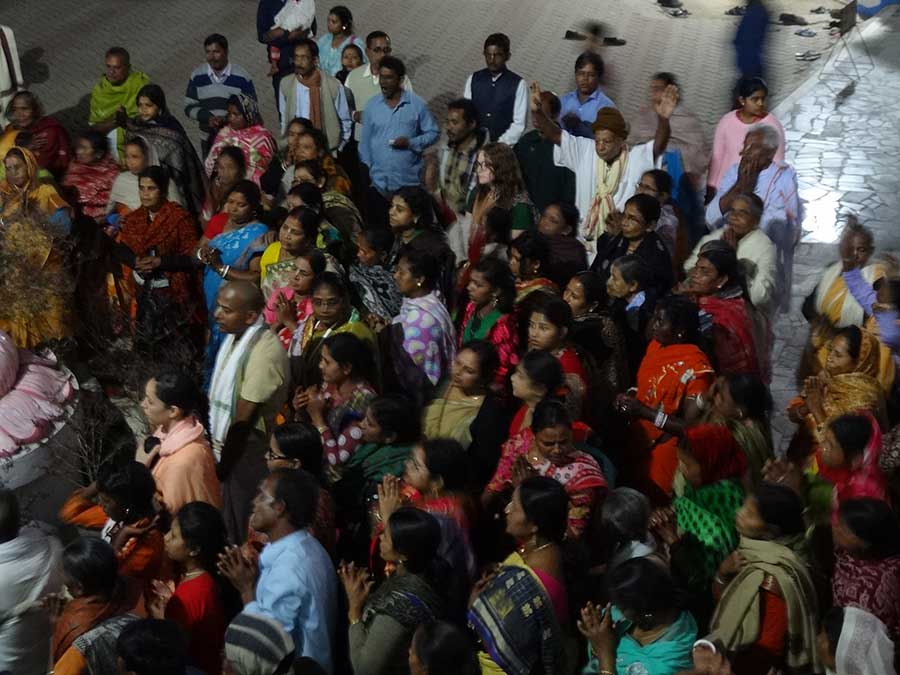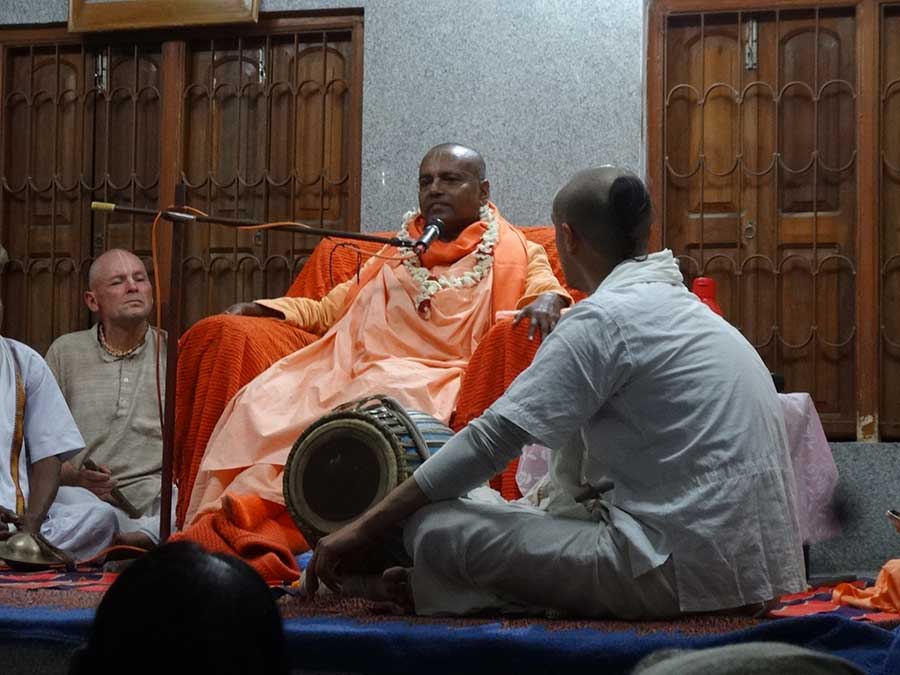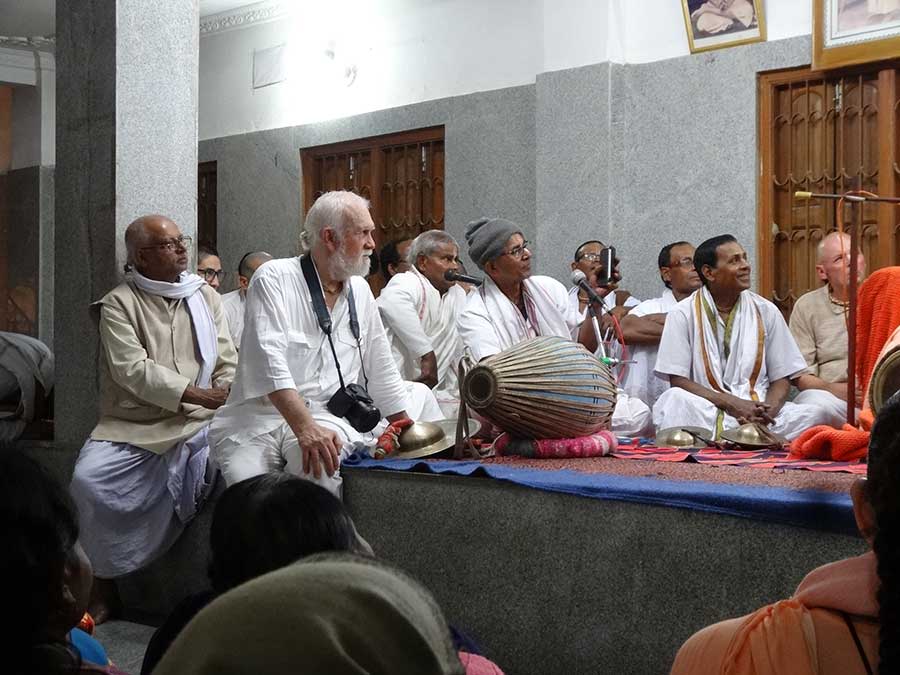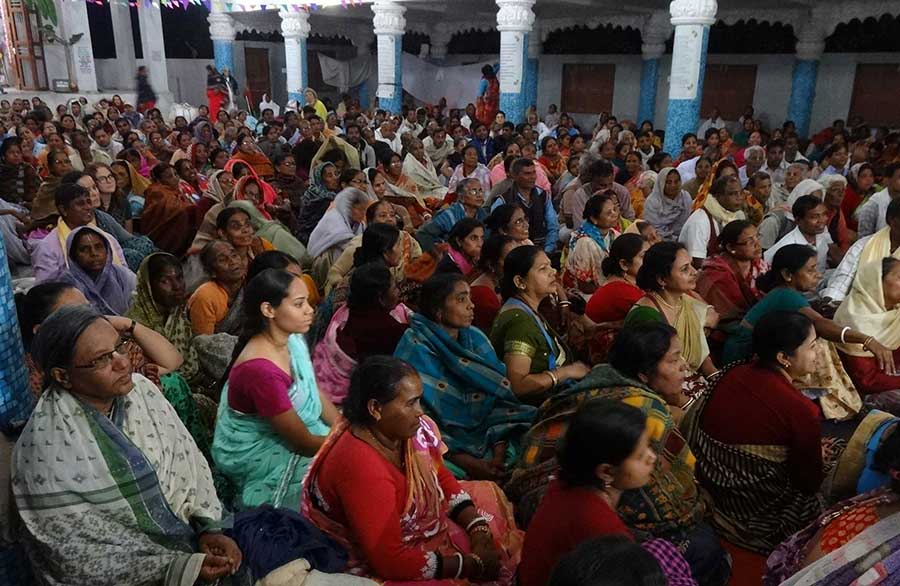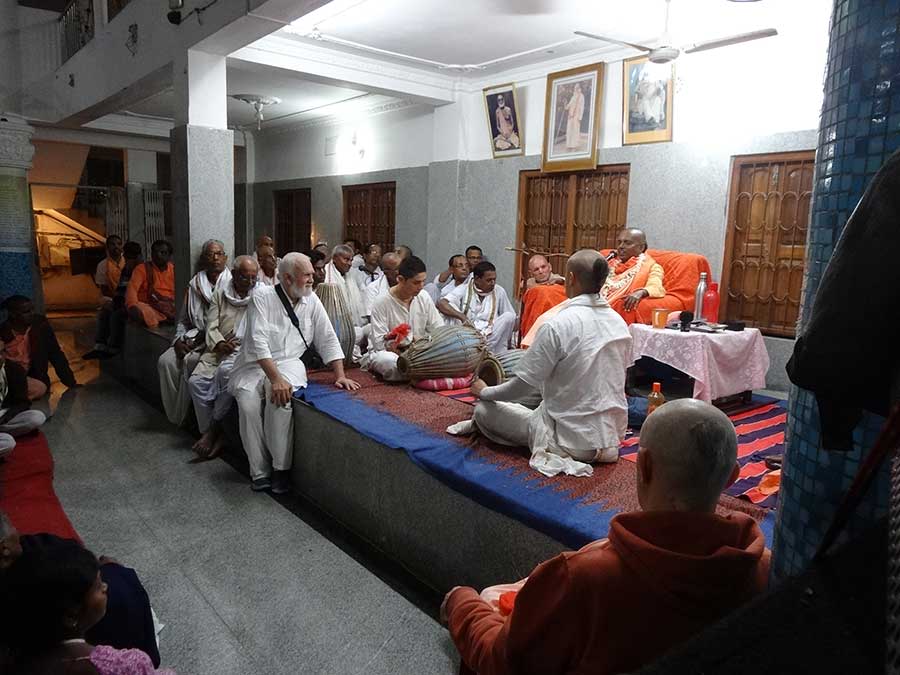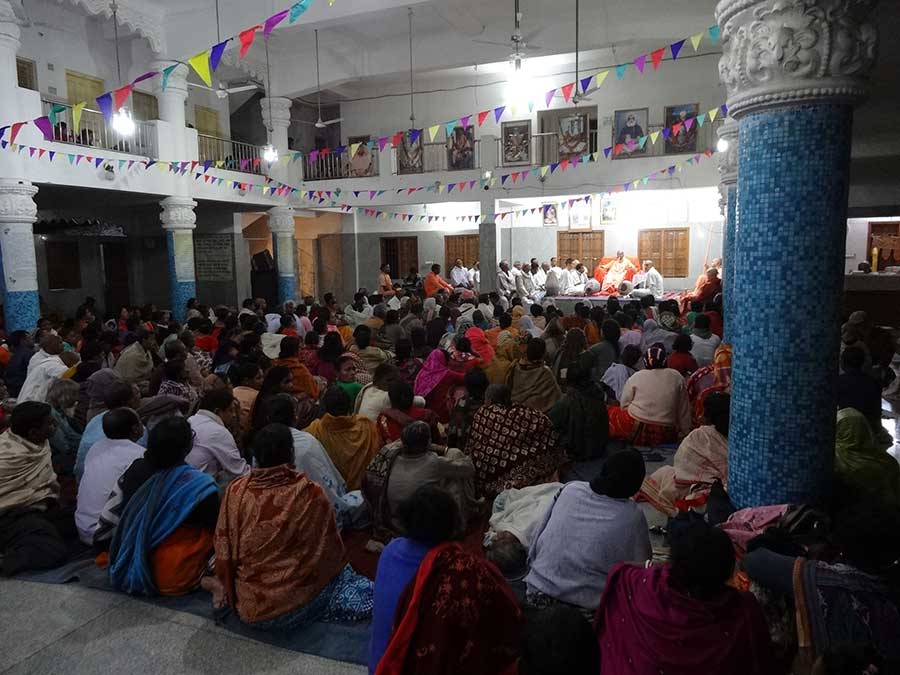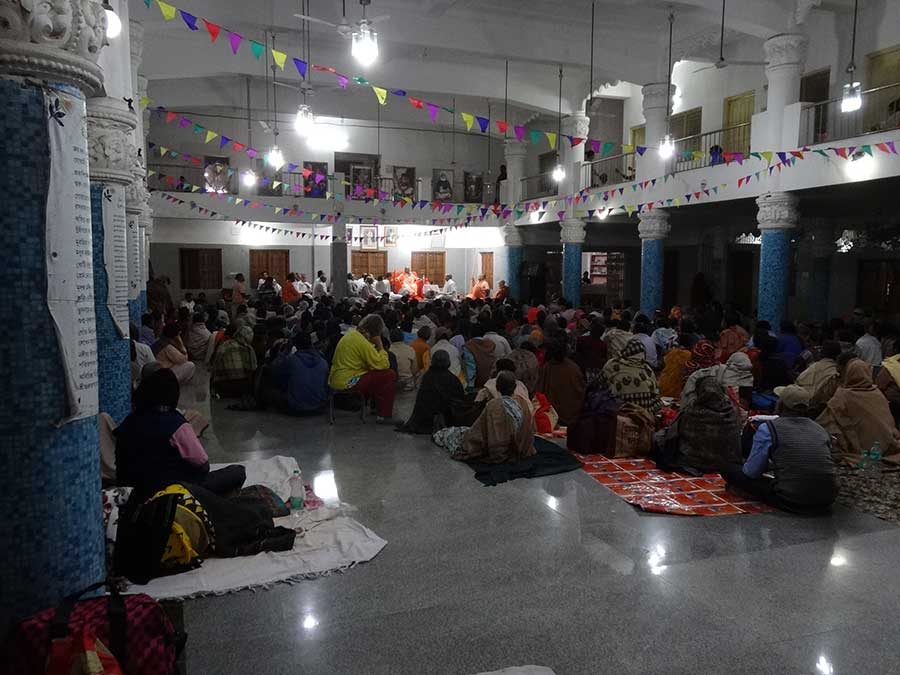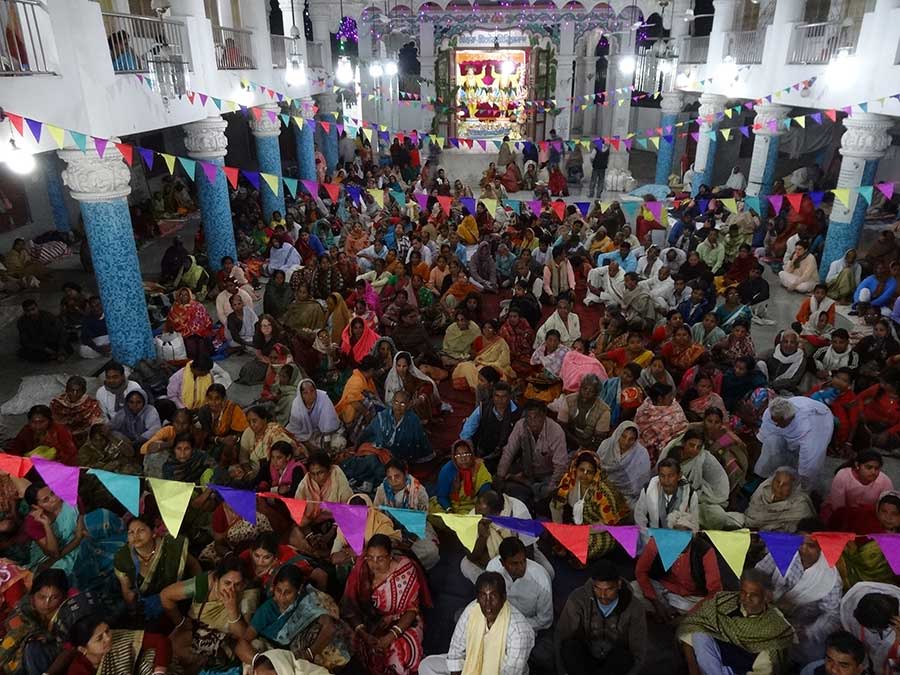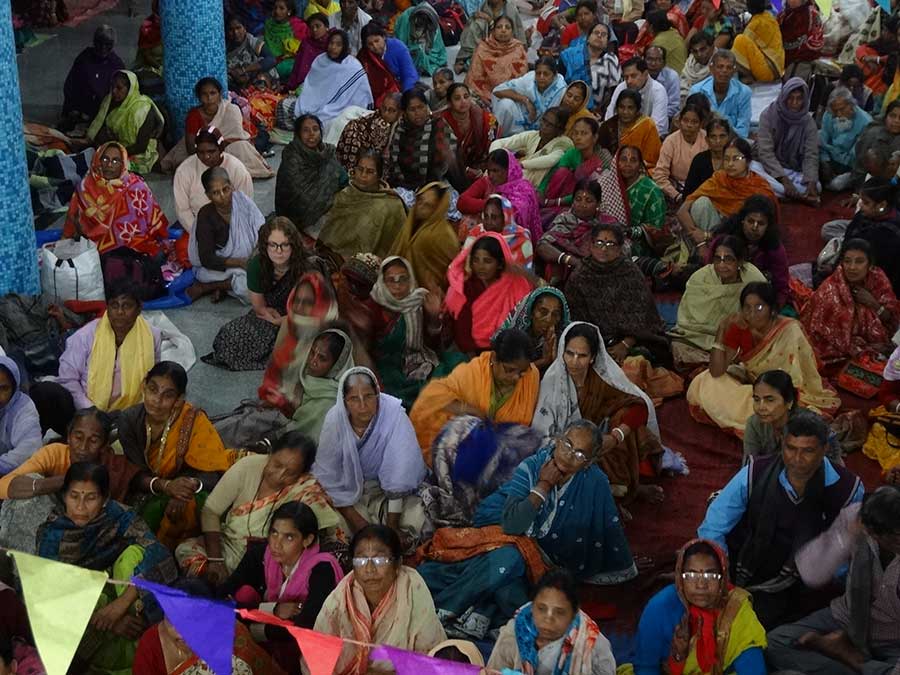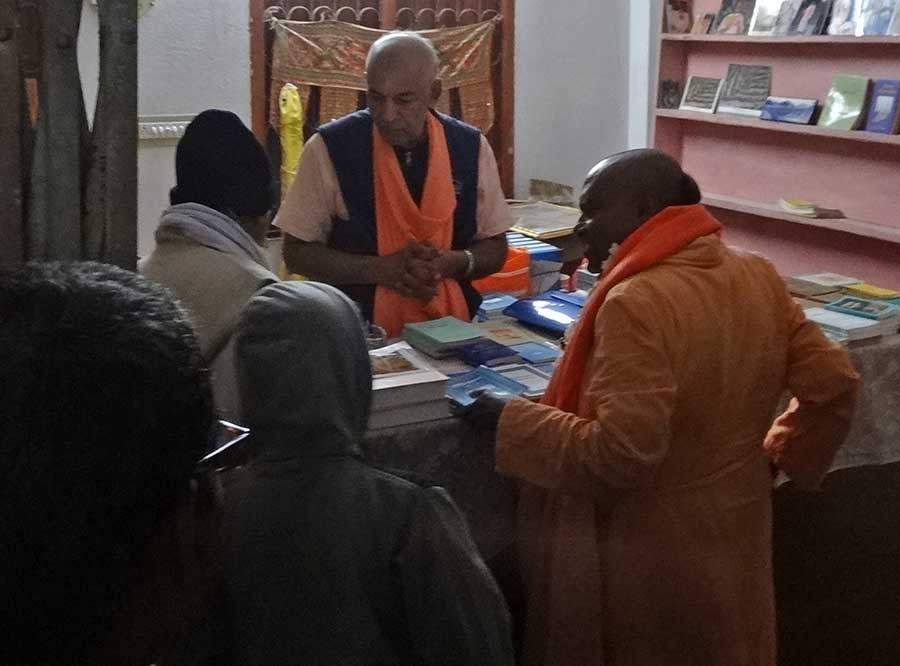 HARE KRISHNA HARE KRISHNA KRISHNA KRISHNA HARE HARE | HARE RAMA HARE RAMA RAMA RAMA HARE HARE