Sriman Nityananda Prabhu's Festival
in Sri Ekachakra Dham
Sunday, 17 February 2019,
Ekachakra, Birbhum, West Bengal
pujya-sri-guru-varga-vandita-mahabhavanvitayah sada
paurvaparya-parampara-prachalita-prajya-pramurtakrteh
bhakter nirmala-nirjharasya nibhrtam samraksakam sadaram
vande sri-gurudevam anata-sira acharya-varyam nijam
"I bow my head in eternal obeisance to my Gurudev, the best of acharyas, Srila Bhakti Nirmal Acharya Maharaj. He is the ever vigilant, stalwart guardian of the current of pure devotion whose highest form flows from our most worshippable Sri Rupanuga Guru-varga in their exclusive dedication to Mahabhav, Srimati Radharani."
prati ghare ghare giya koro ei bhiksa
'bala krsna, bhaja krsna, kara krsna-siksa'
[Mahaprabhu:] "Go house to house and beg people, 'Chant the Name of Krishna, worship Krishna, follow Krishna's teachings.'"
(Sri Chaitanya-bhagavata, Madhya-khanda, 13.9)
bhaja gauranga, kaha gauranga, laha gaurangera nama re
ye jana gauranga bhaje, sei amara prana re
[Nityananda Prabhu:] "Worship Gauranga! Say Gauranga! Take Gauranga's Name! Those who worship Gauranga are My heart and soul!"
nitai gunamani amara nitai gunamani
aniya premera vanya bhasala avani
Nitai, the jewel of all good qualities, my Nitai, the jewel of all good qualities, brought a flood of divine love and inundated the earth.

Morning arati of Their Lordships Sri Sri Guru Gaura Nityananda Prabhu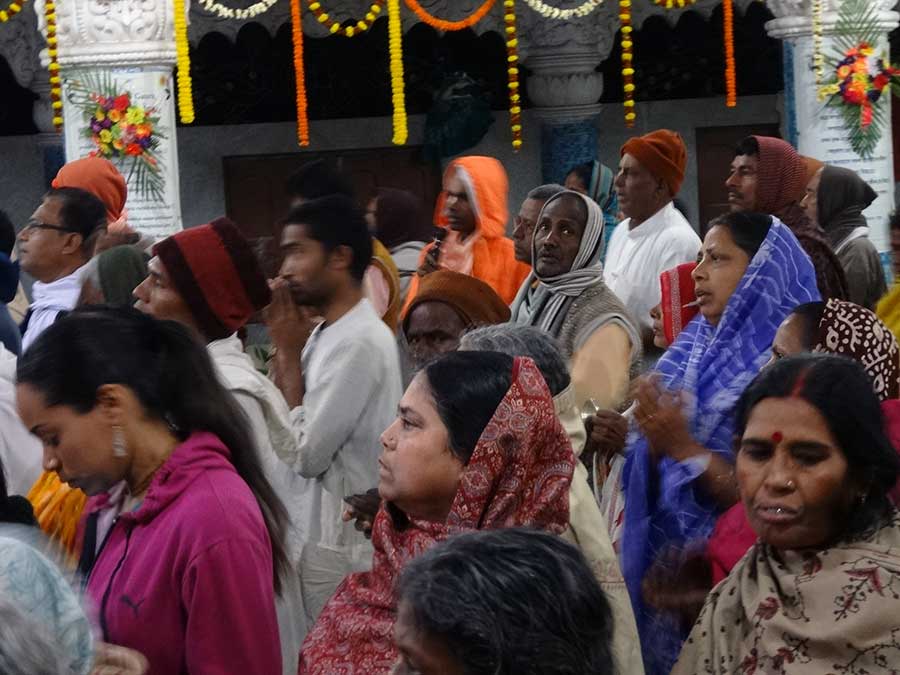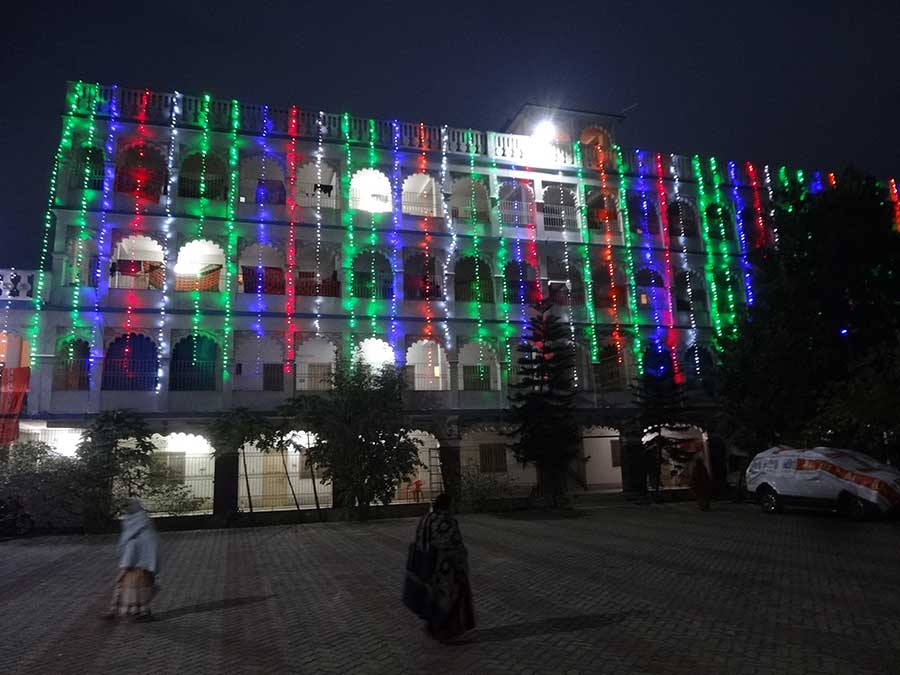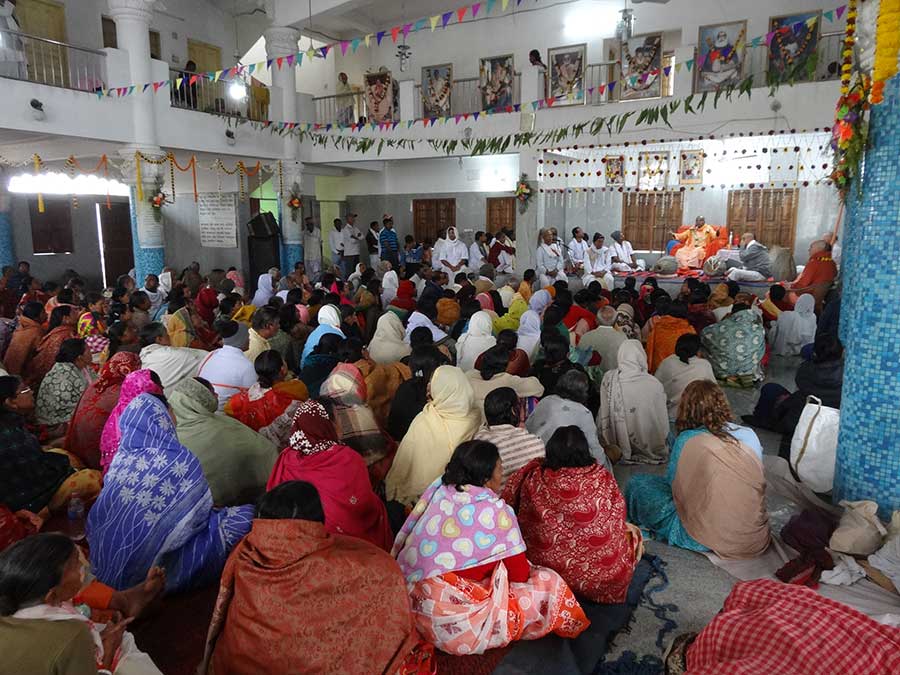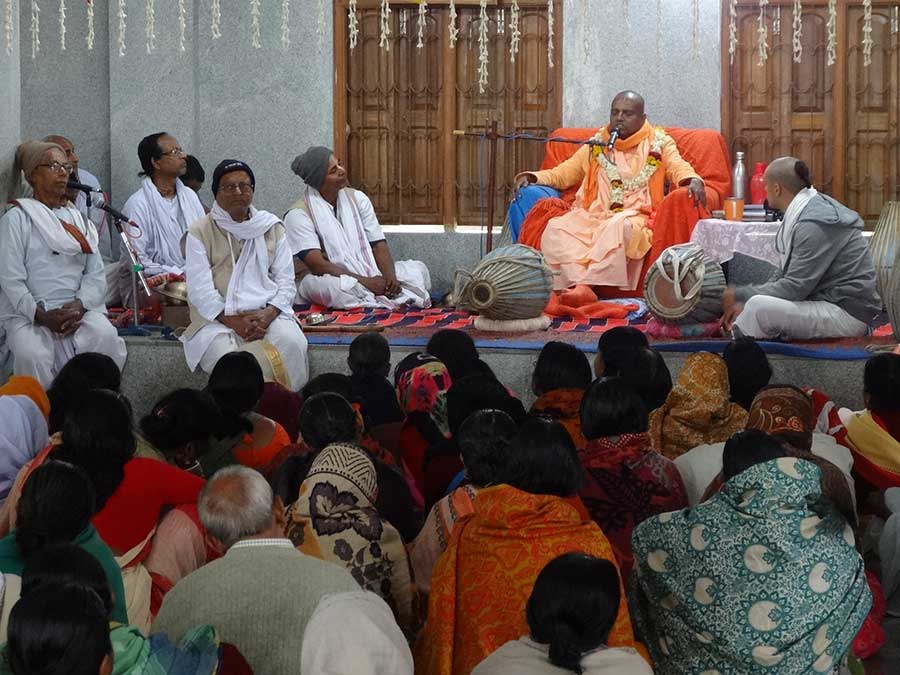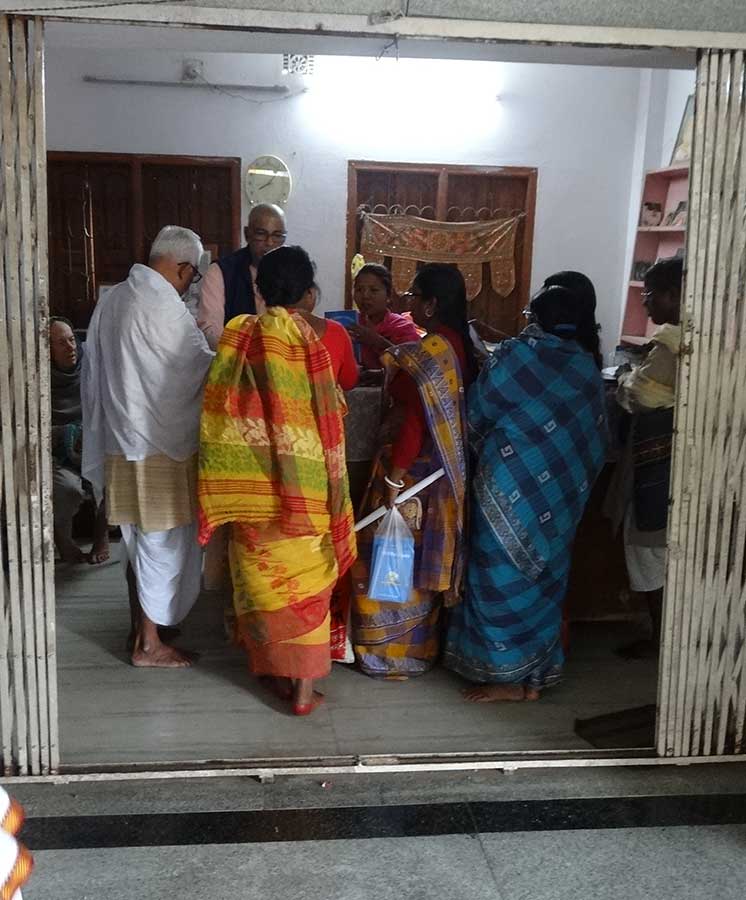 Sripad Parivrajak Maharaj and Nanda Priya Didi at the busy book table.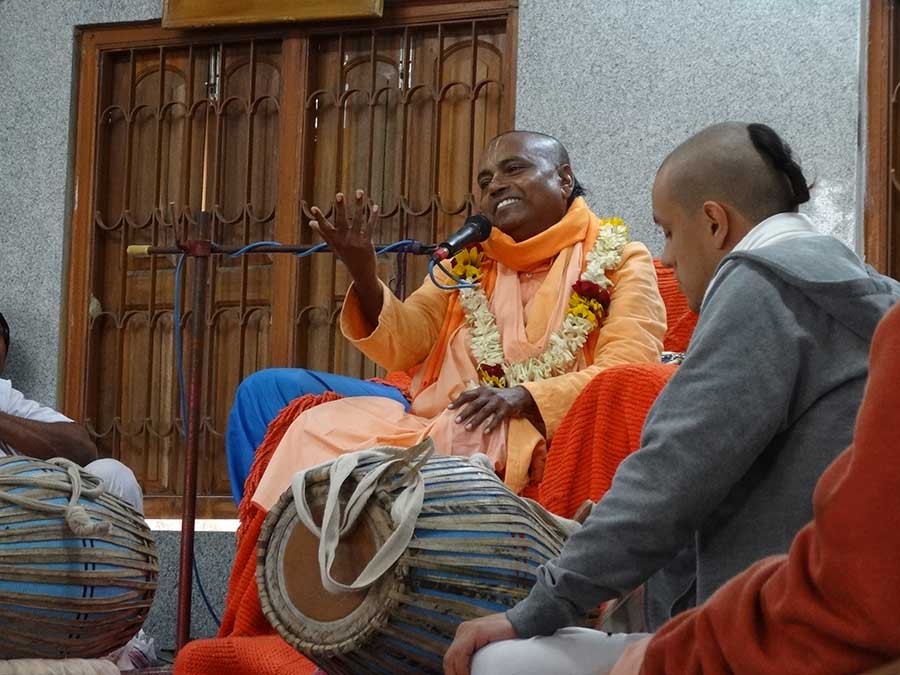 Honouring prasadam at the paran time.

At nine o'clock His Divine Grace gathers everyone in the courtyard of the temple and starts Sri Ekachakra Dham parikrama.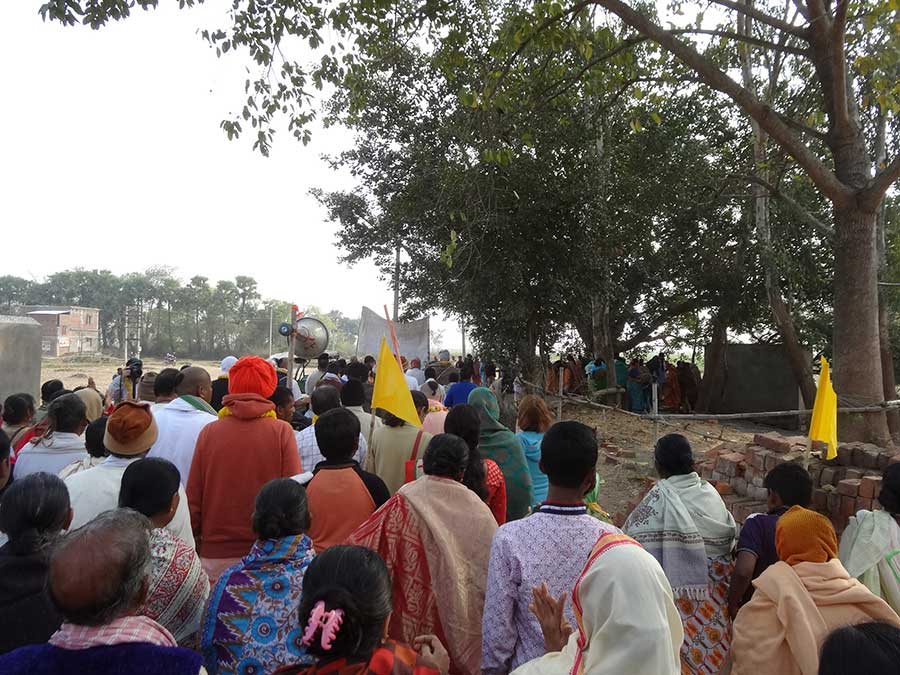 The first stop is Janu Kunda: Nitai's childhood playground. There is a temple deep in the pond, with only the top of the dome currently visible. This is also a place where all holy rivers are combined, so His Divine Grace offers worship and mantras in glorification of the holy rivers, sprinkles some water on his head and then proceeds to the next stop.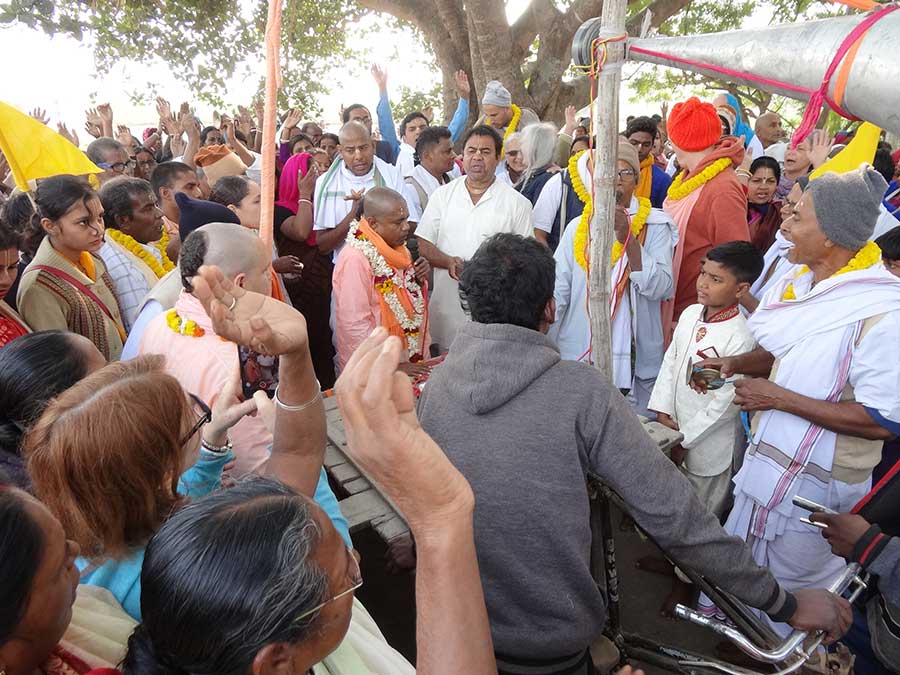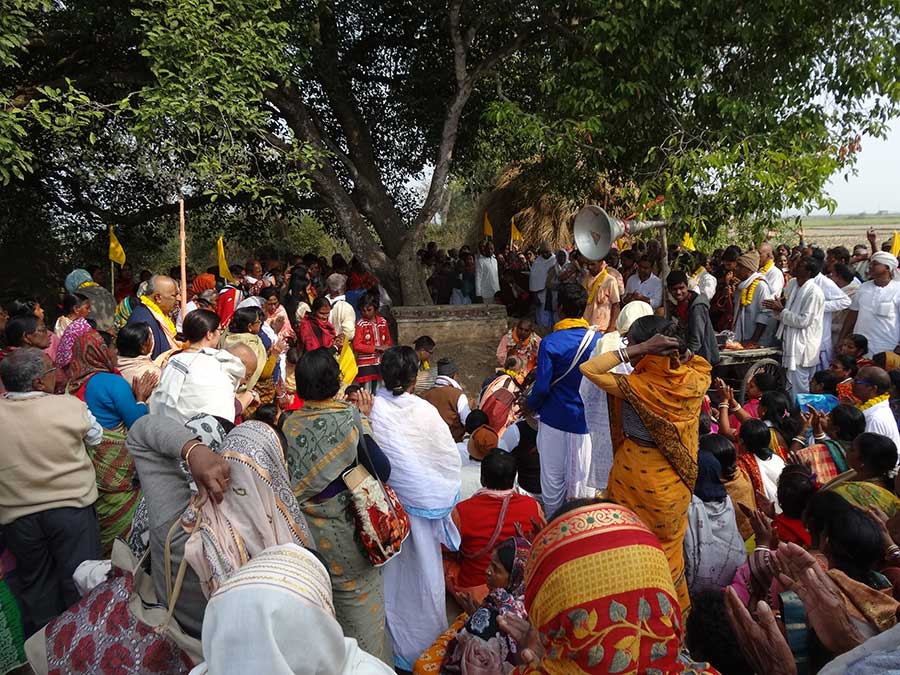 The Naripota tree under which the umbilical cord of Nityananda Prabhu is buried.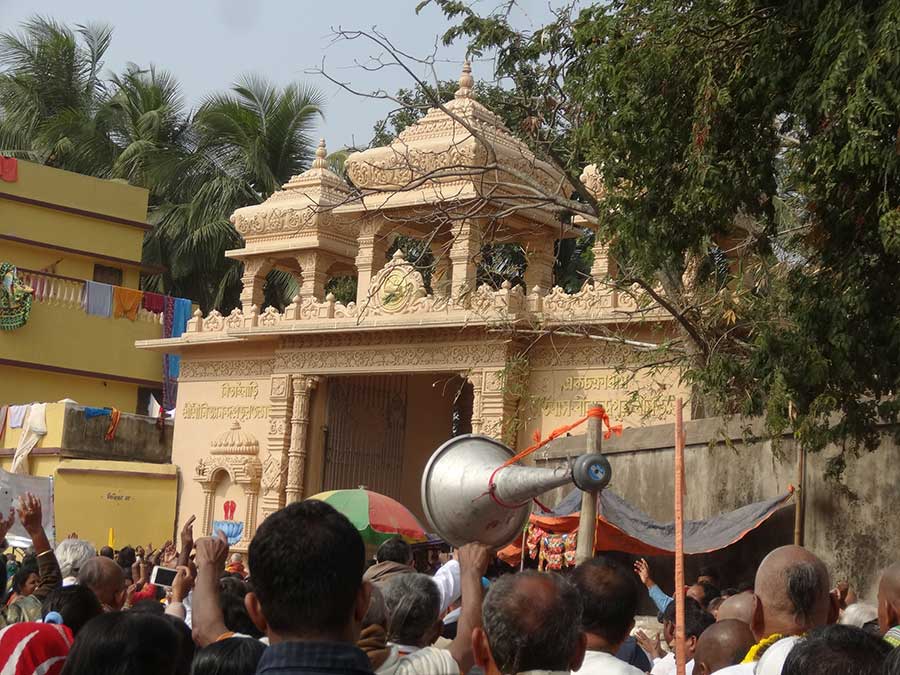 Coming to the birthplace of Sriman Nityananda Prabhu. His Divine Grace warns beforehand that photography is prohibited inside and asks everyone not to use cameras inside.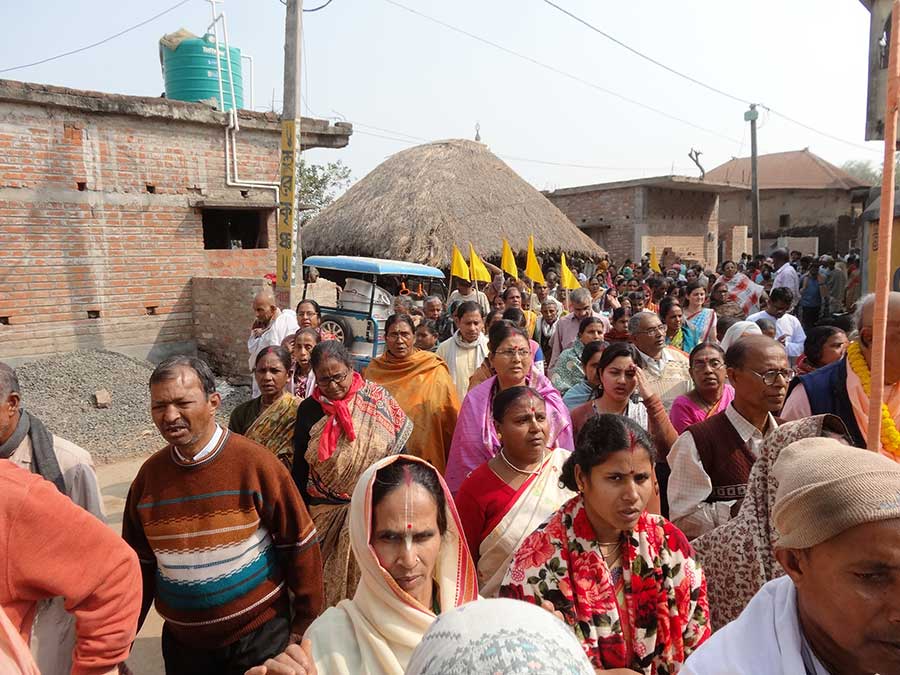 Sri Kadam Khandi, the place where Vasudha Devi and Jahnavi Devi found Deities of Krishna and Balaram.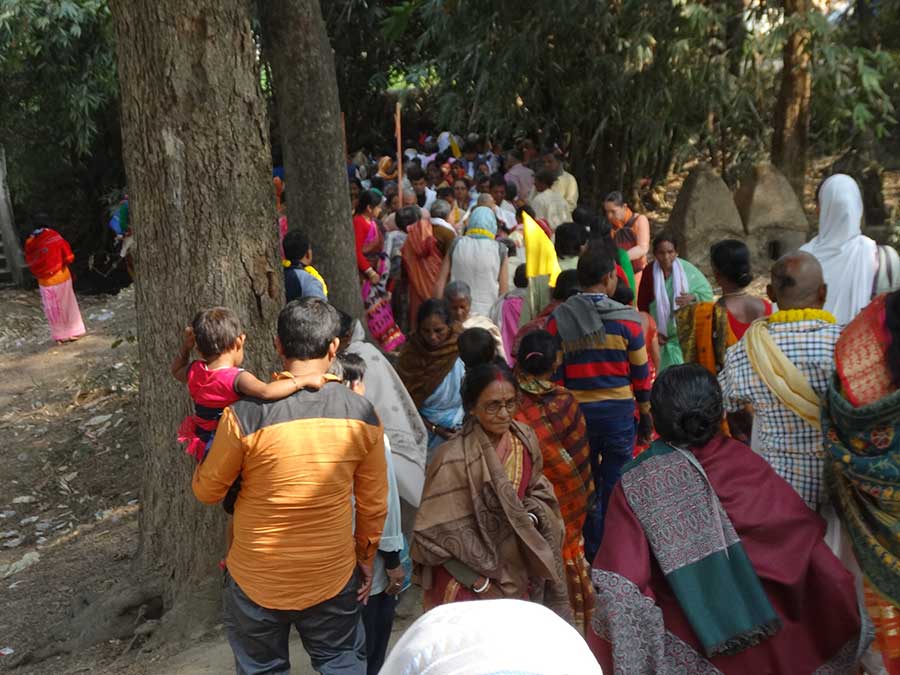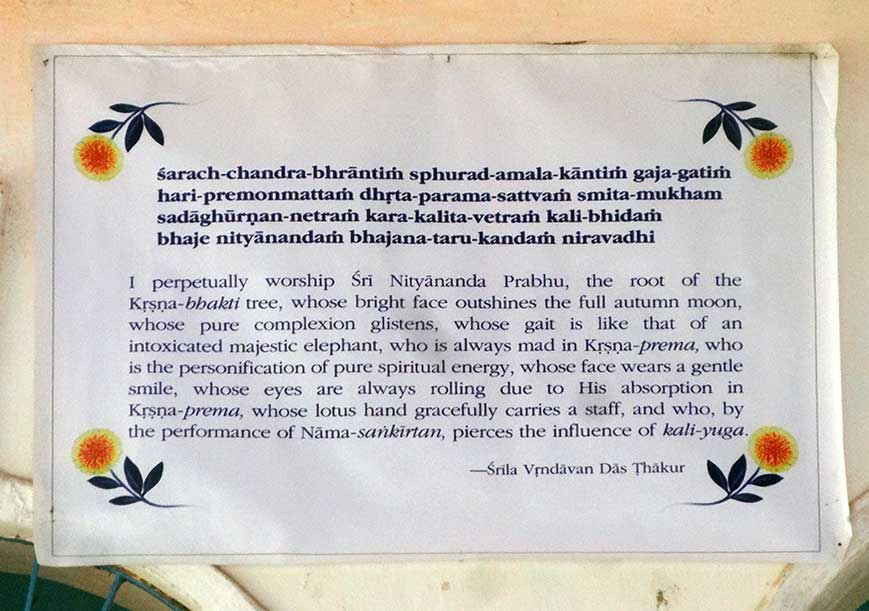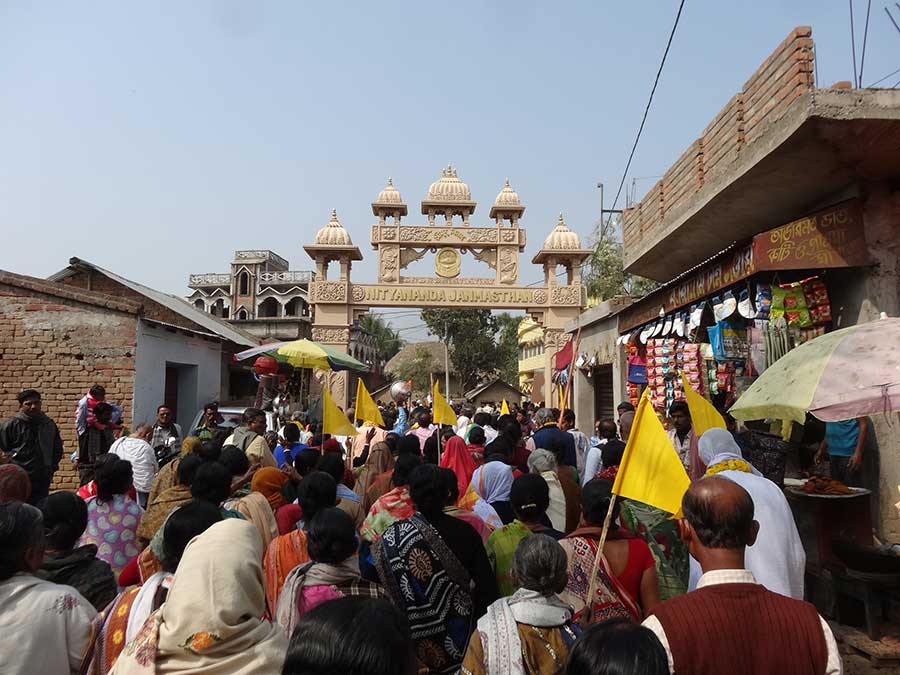 The gate in the centre of Virachandrapur.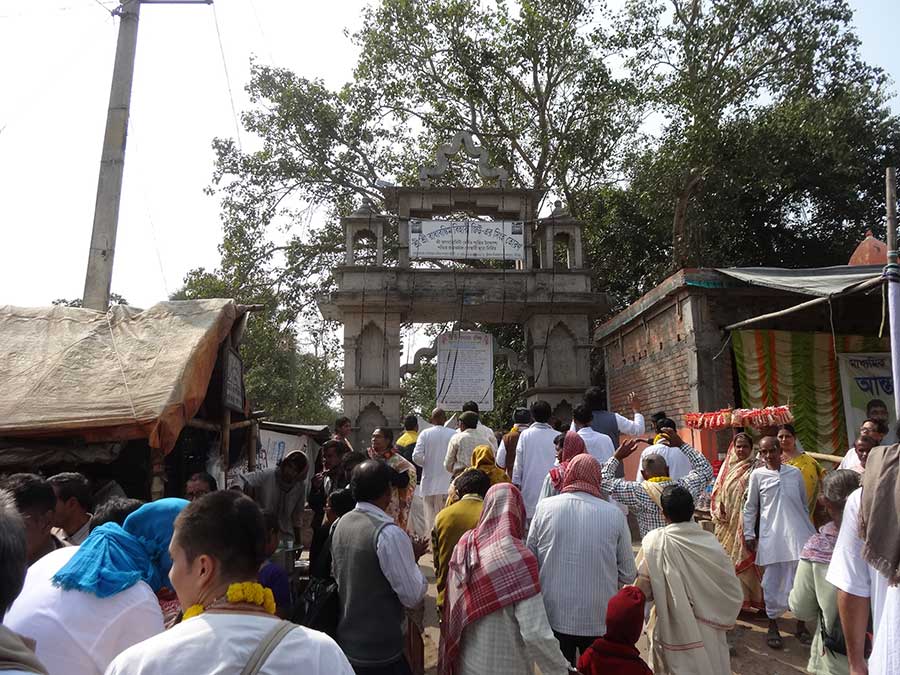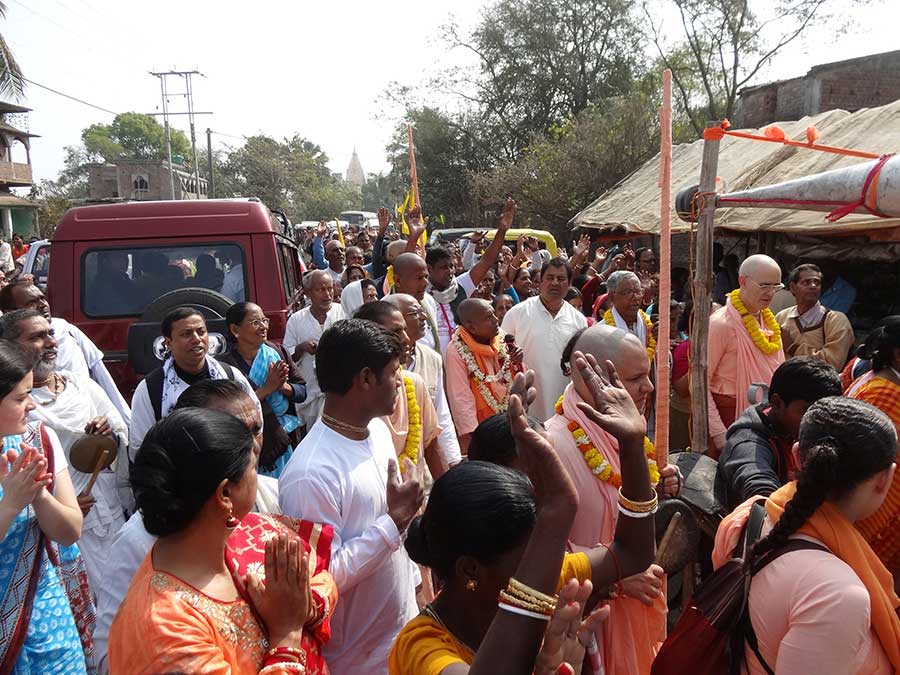 Sri Sri Ekachakreswar Mandir. Hadai Pandit worshipped Lord Siva at this temple.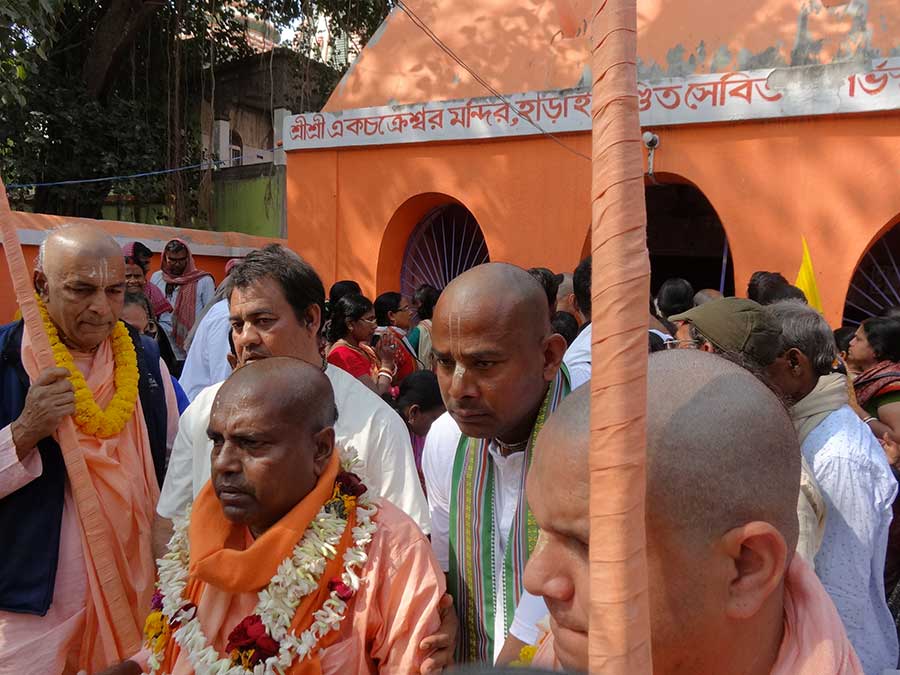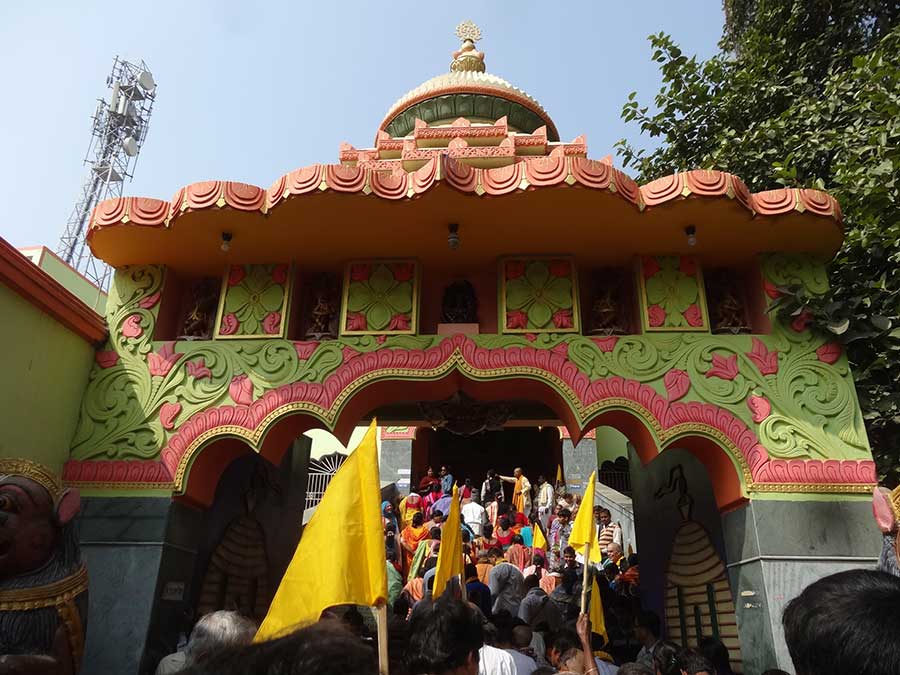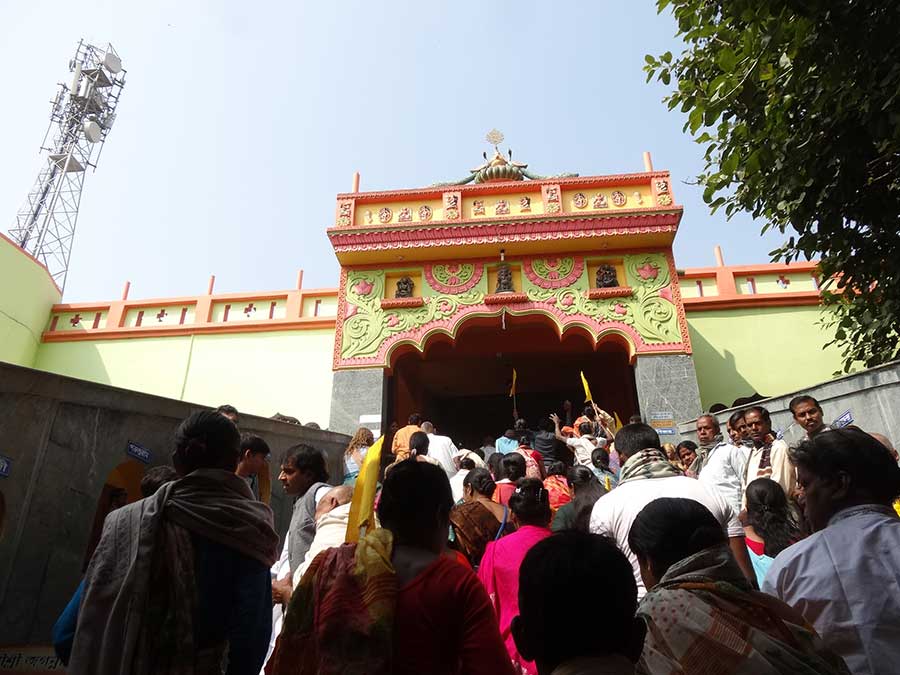 Garuda stambha in the temple of Lord Jagannath.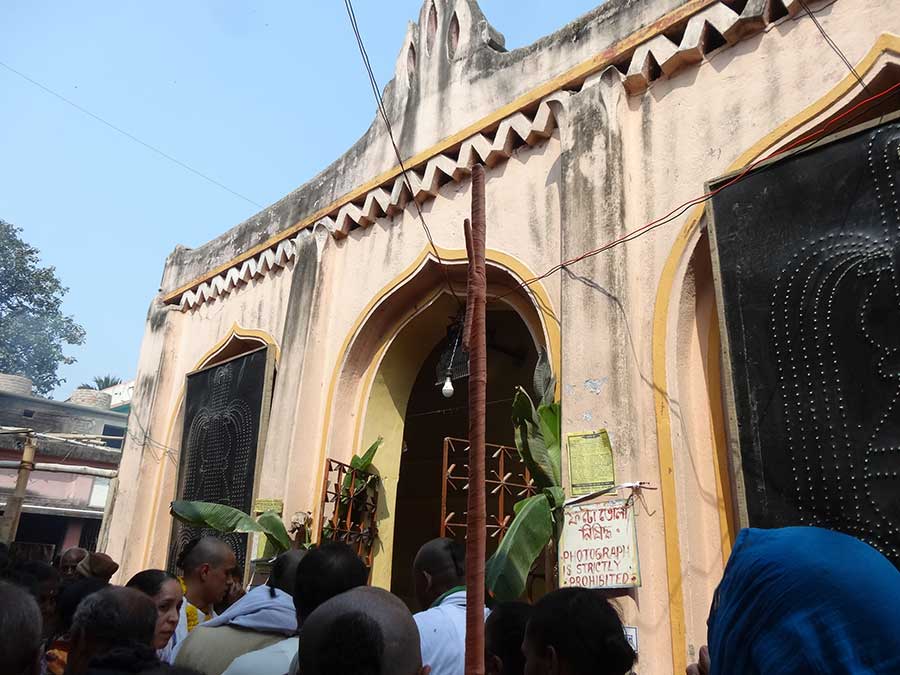 The final stop is at the temple of Sri Sri Bankimdev (Bankaray).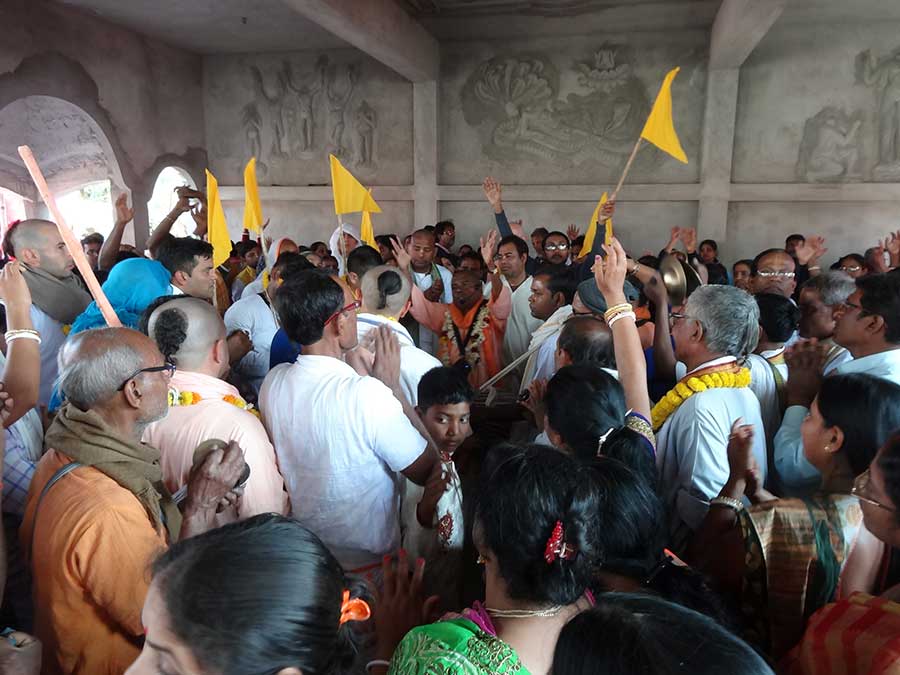 Returning to the temple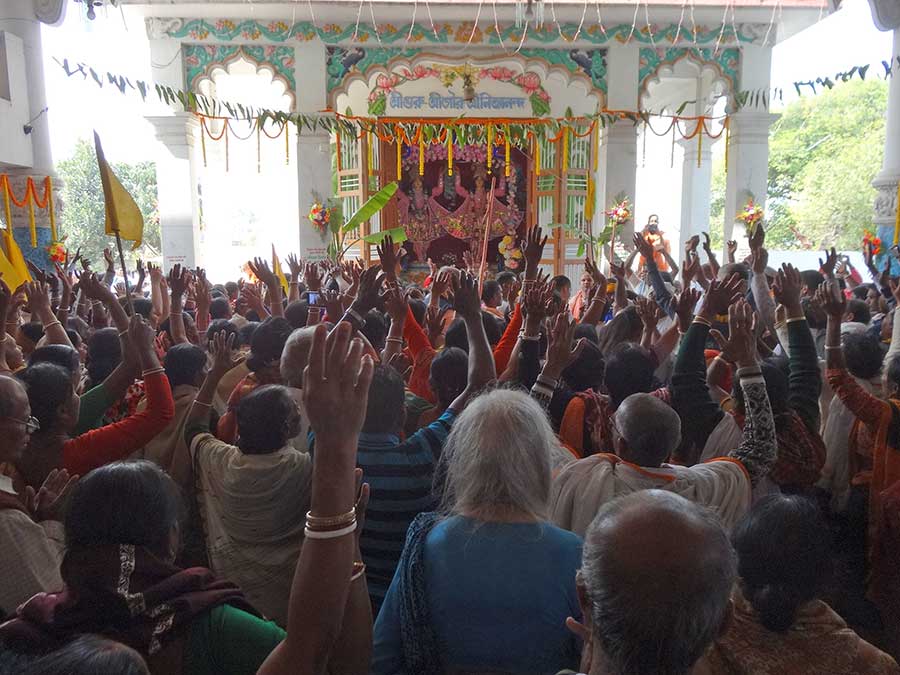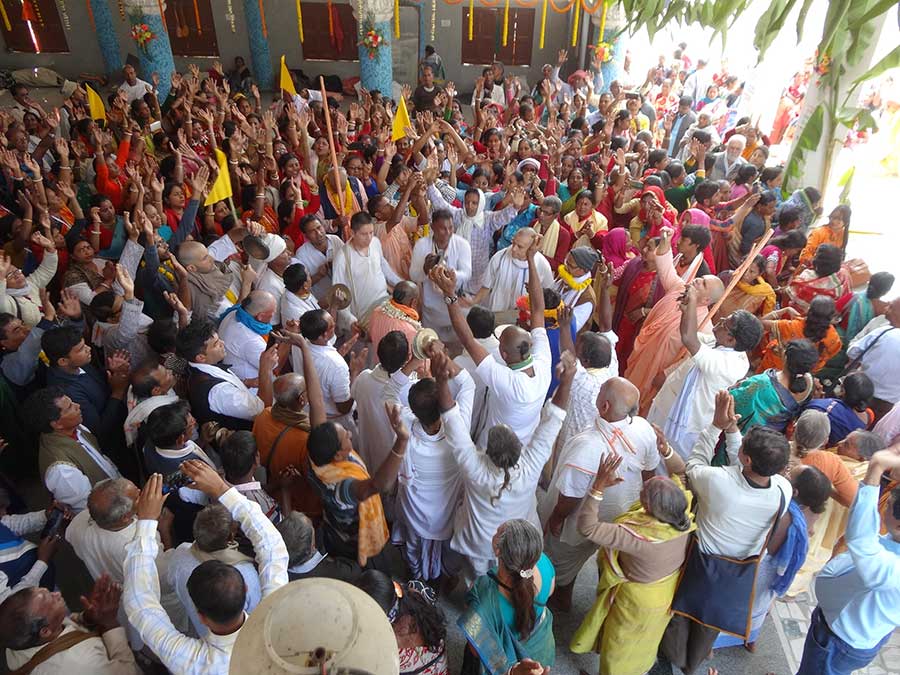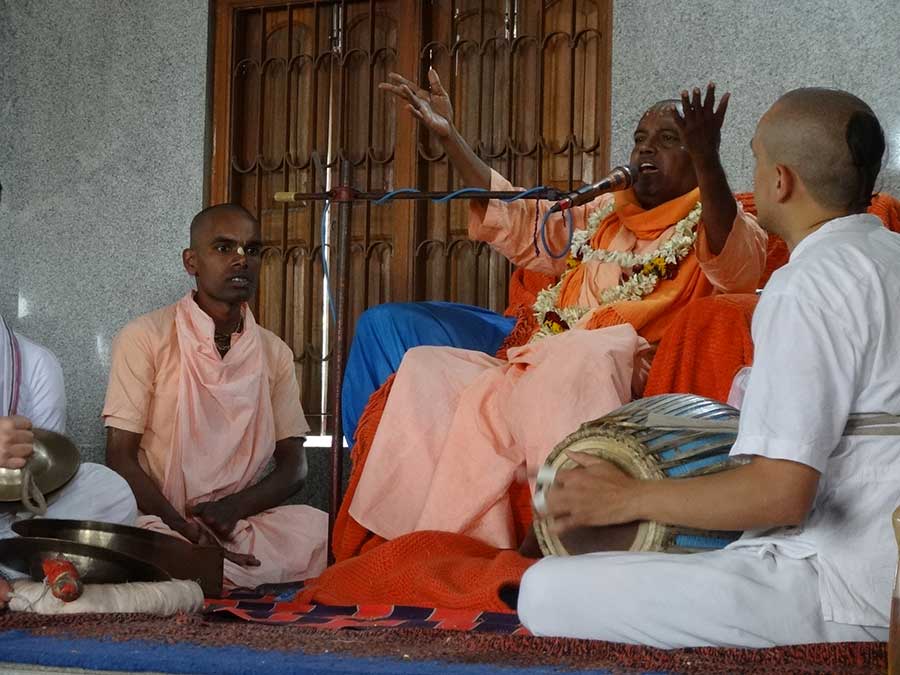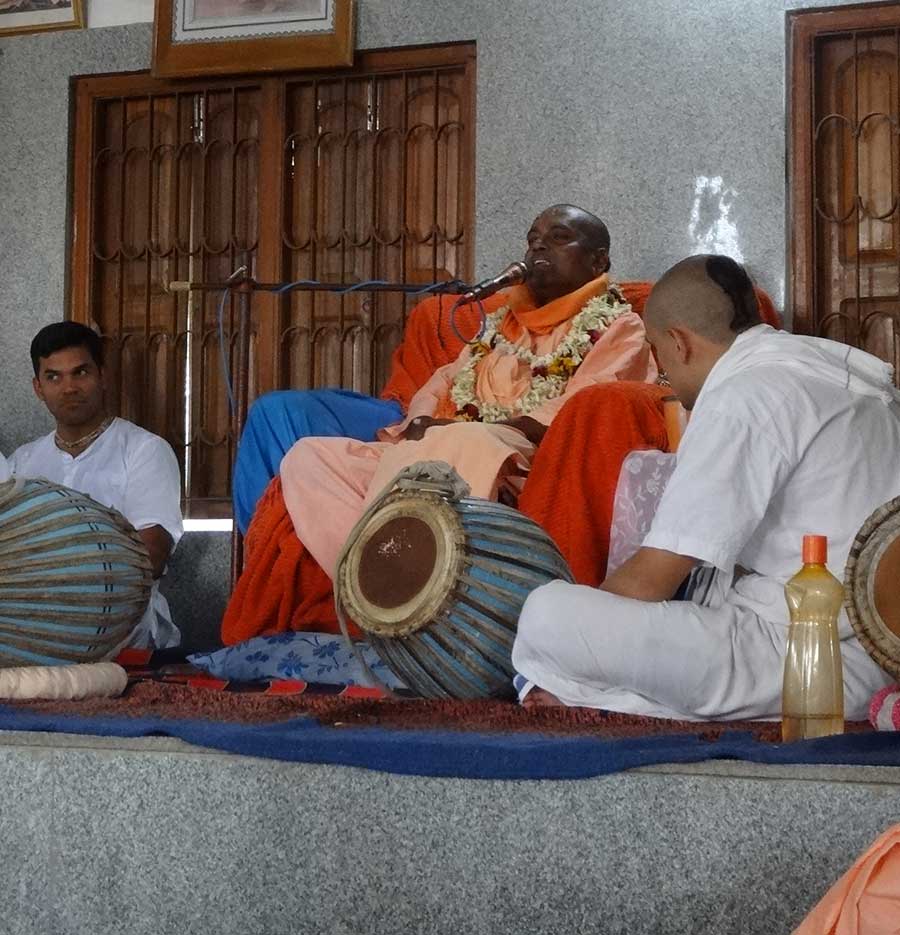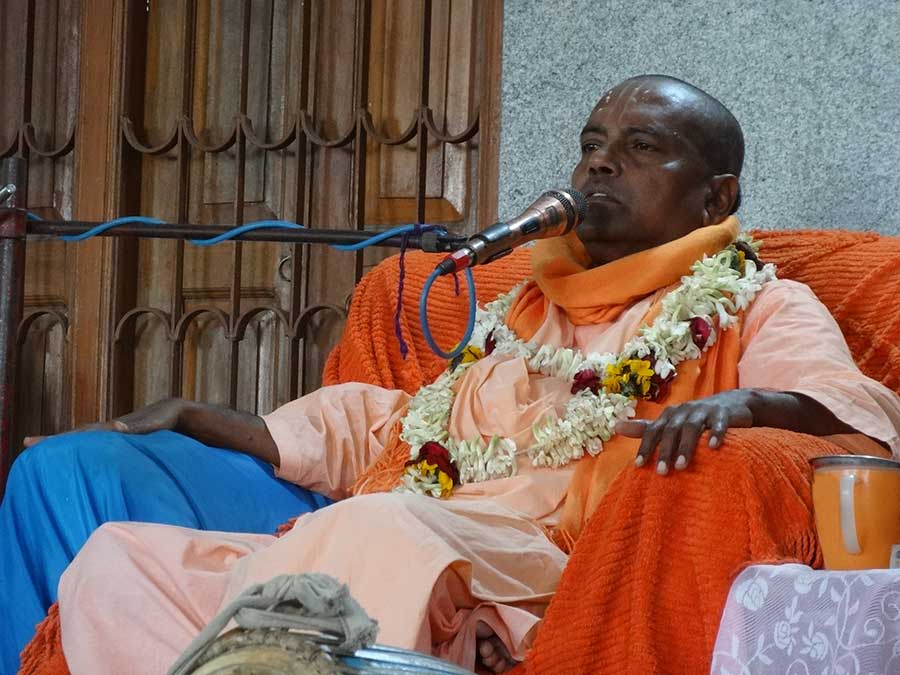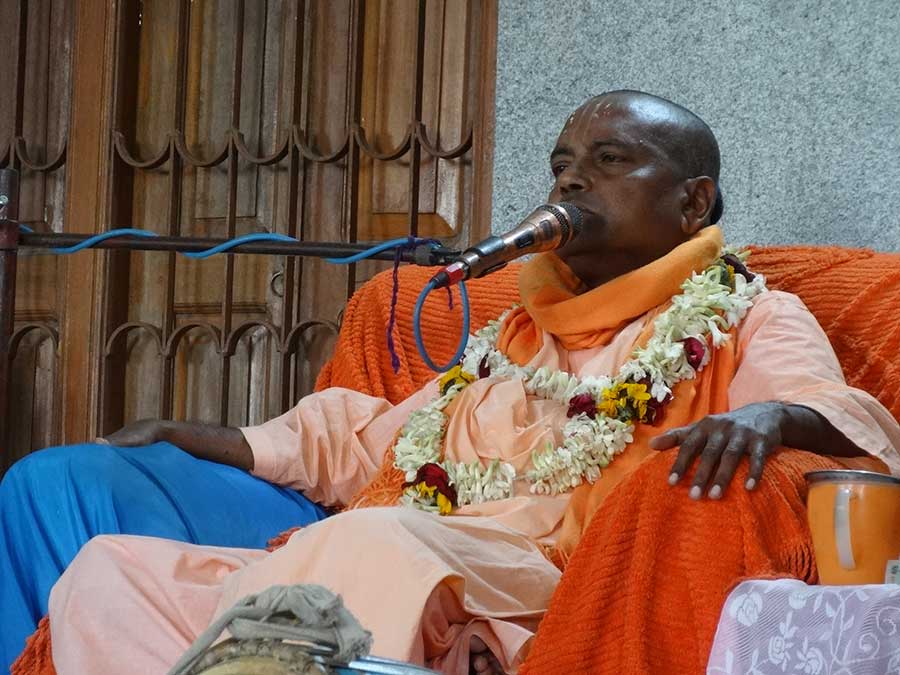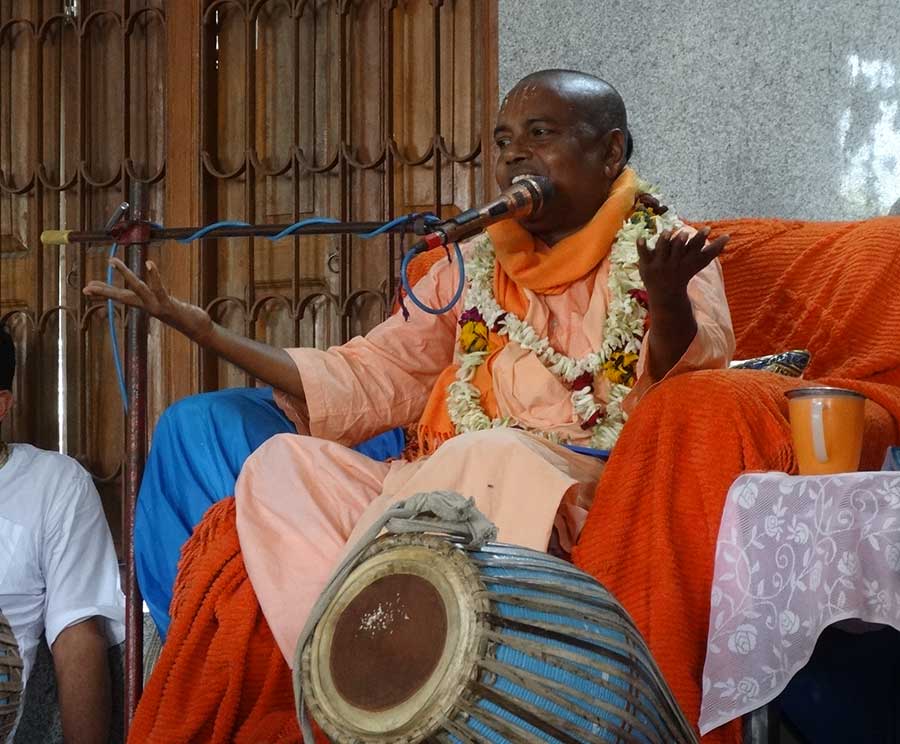 After a short class, His Divine Grace leads the noon arati.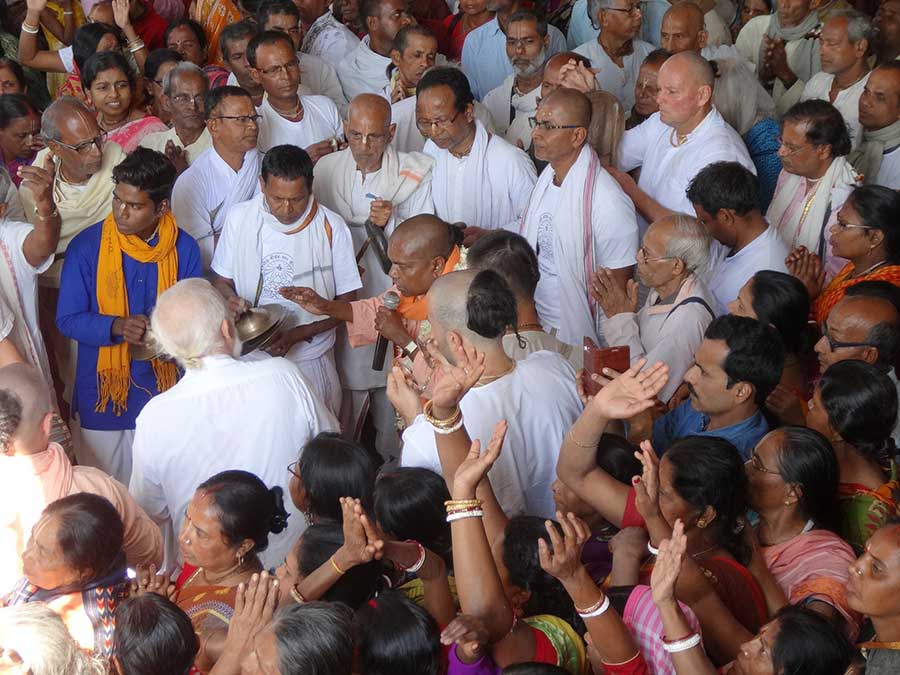 The special opulent offering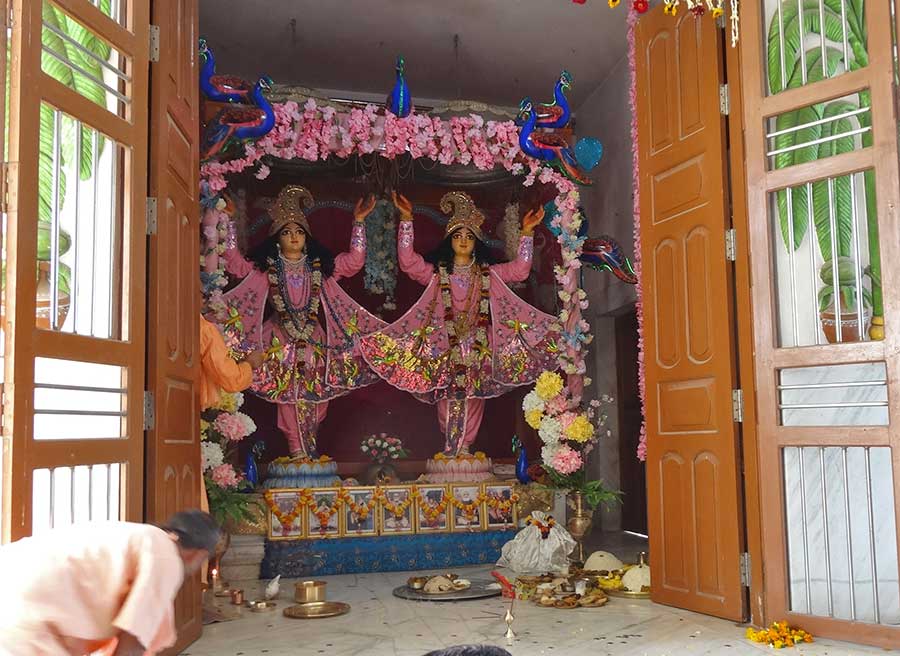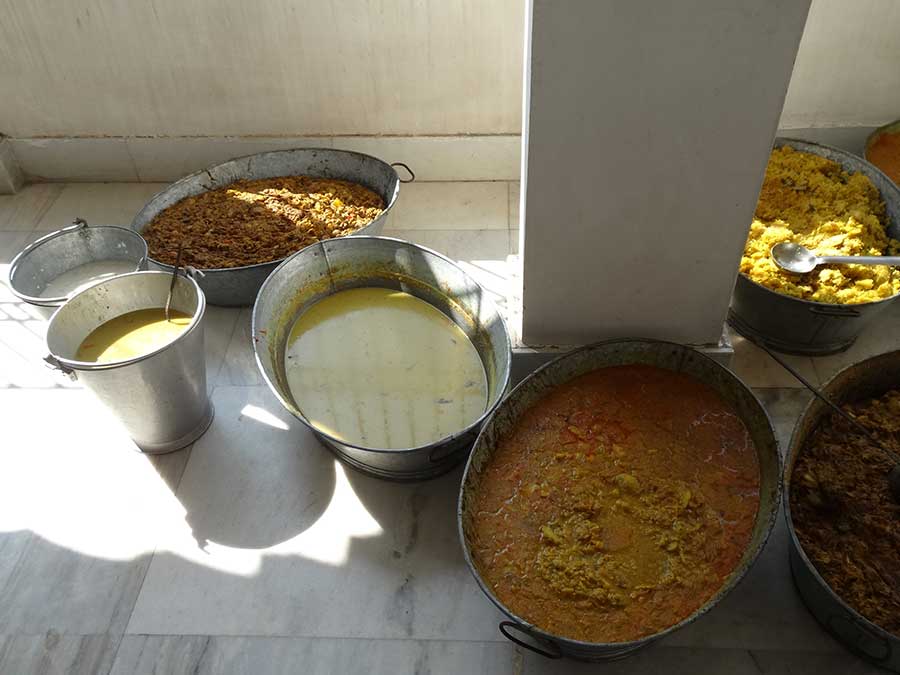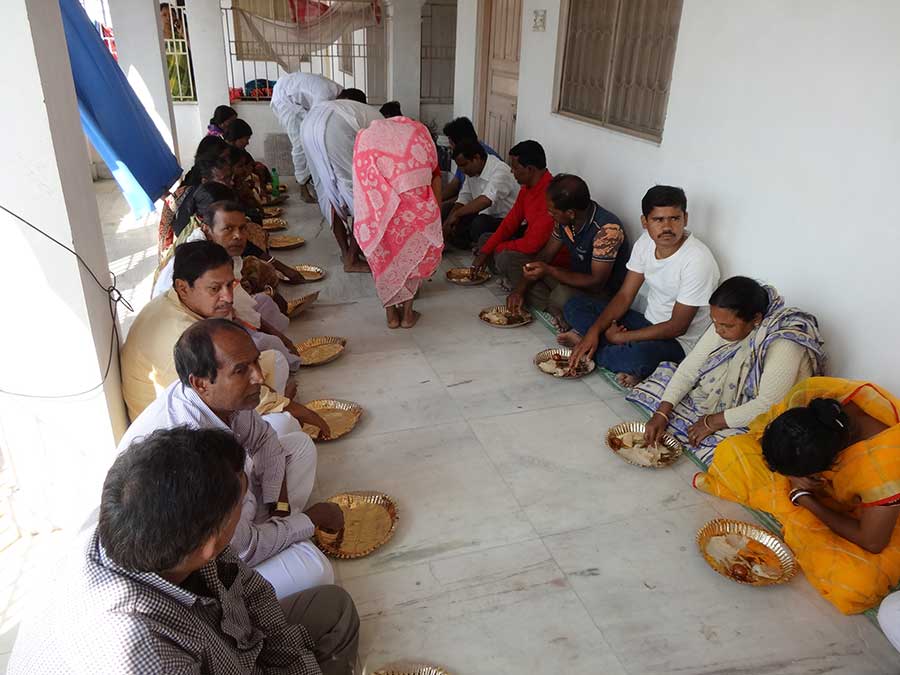 A plate at the front of the temple.