| | |
| --- | --- |
| Our Disciplic Succession: | "The Sun Never Sets on Sri Chaitanya Saraswat Math": |
Srila Saraswati Thakur's Appearance Day: Kolkata
Sunday, 24 February 2019,
Kolkata, West Bengal
pujya-sri-guru-varga-vandita-mahabhavanvitayah sada
paurvaparya-parampara-prachalita-prajya-pramurtakrteh
bhakter nirmala-nirjharasya nibhrtam samraksakam sadaram
vande sri-gurudevam anata-sira acharya-varyam nijam
"I bow my head in eternal obeisance to my Gurudev, the best of acharyas, Srila Bhakti Nirmal Acharya Maharaj. He is the ever vigilant, stalwart guardian of the current of pure devotion whose highest form flows from our most worshippable Sri Rupanuga Guru-varga in their exclusive dedication to Mahabhav, Srimati Radharani."
nikhila-bhuvana-maya-chhinnavichchhinna-kartri
vibudhabahula-mrgya-mukti-mohanta-datri
sithilita-vidhi-raga-radhya-radhesa-dhani
vilasatu hrdi nityam bhakti-siddhanta-vani
"With his first step, he vigorously cut asunder the whole plane of exploitation, and with his second, he put a stop to all the calculations of the different scholars with their different conceptions of liberation. With his third step, he eased the hard rules and regulations by a touch of the Divine Love: he gave us the worship of Sri Sri Radha and Govinda. The real existence of Srila Bhakti Siddhanta Saraswati Thakur Prabhupad is in his divine teachings. May those teachings dance eternally within the core of your heart."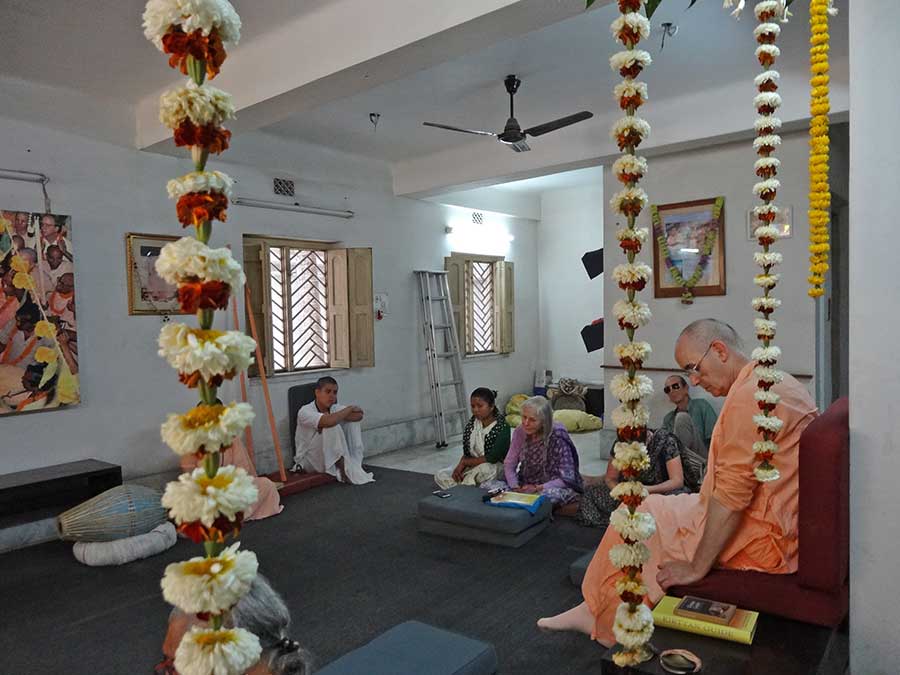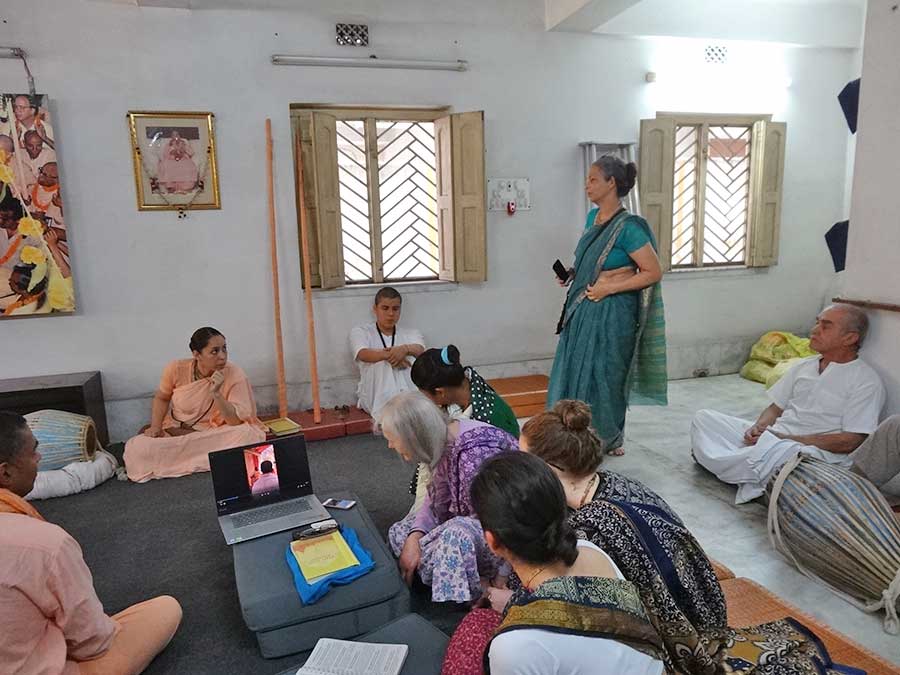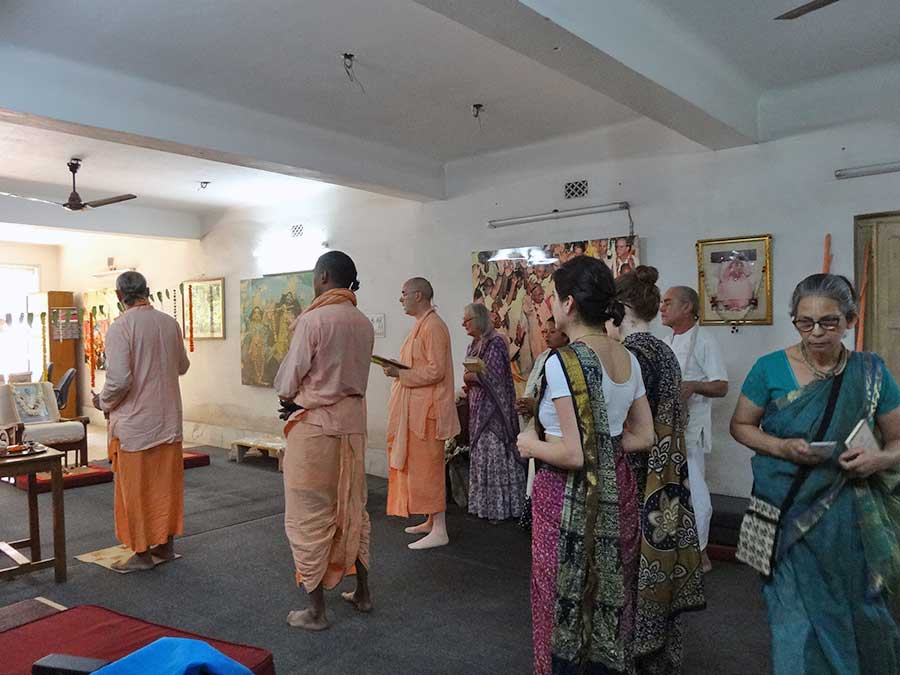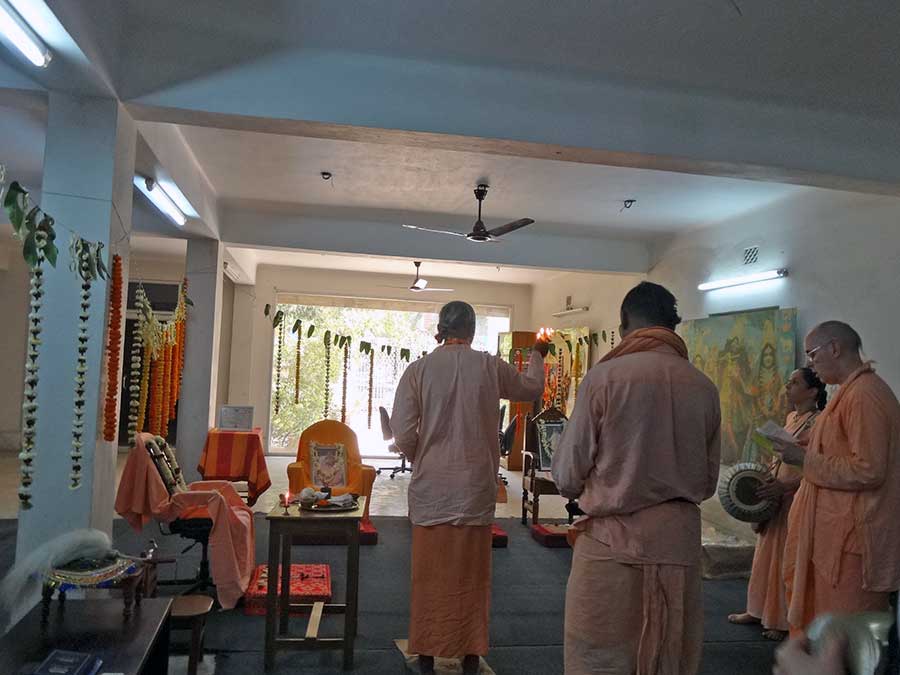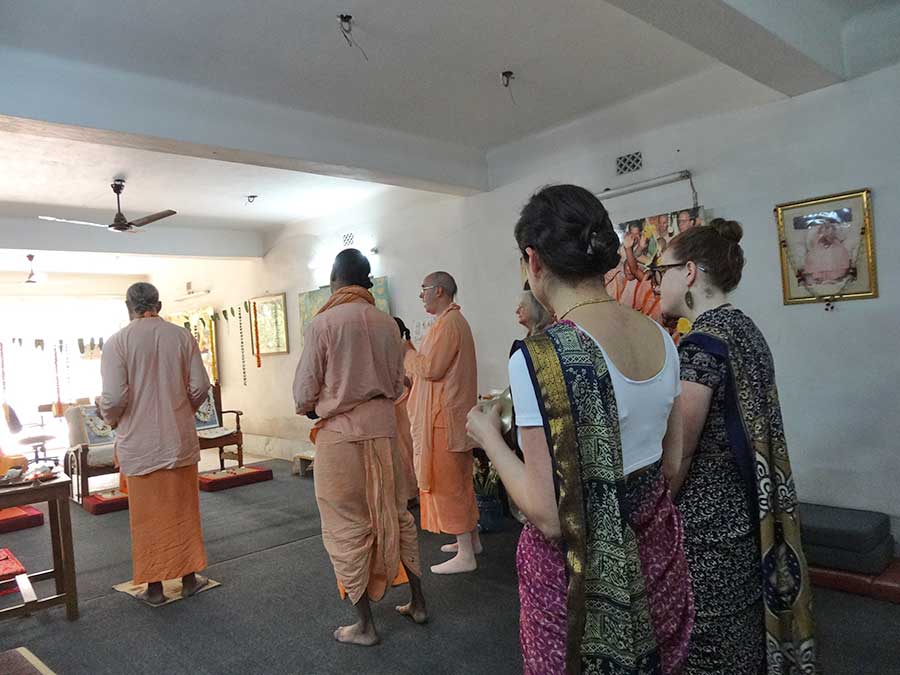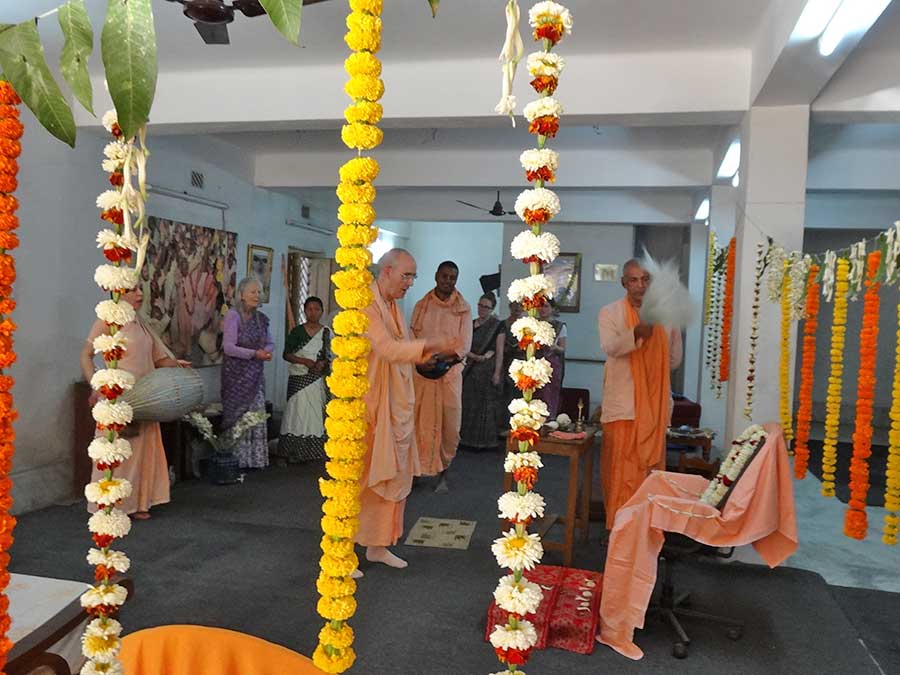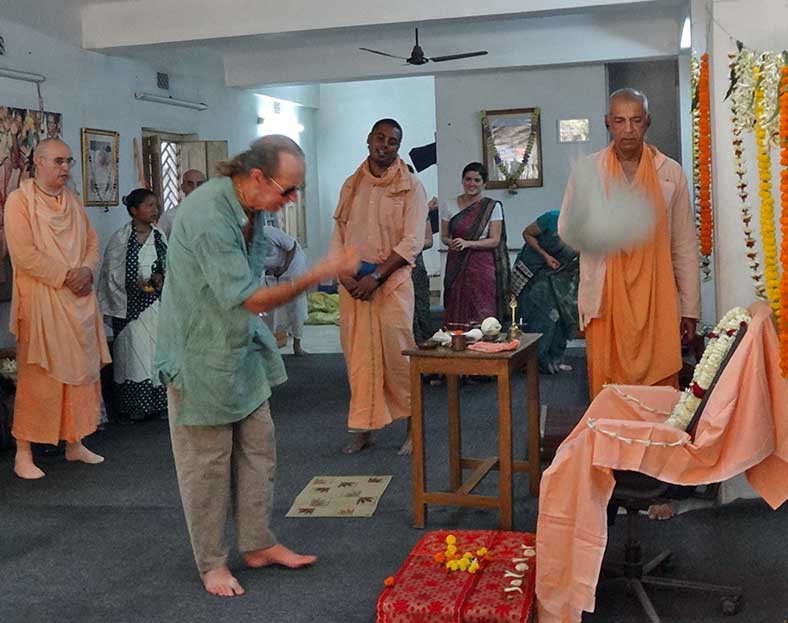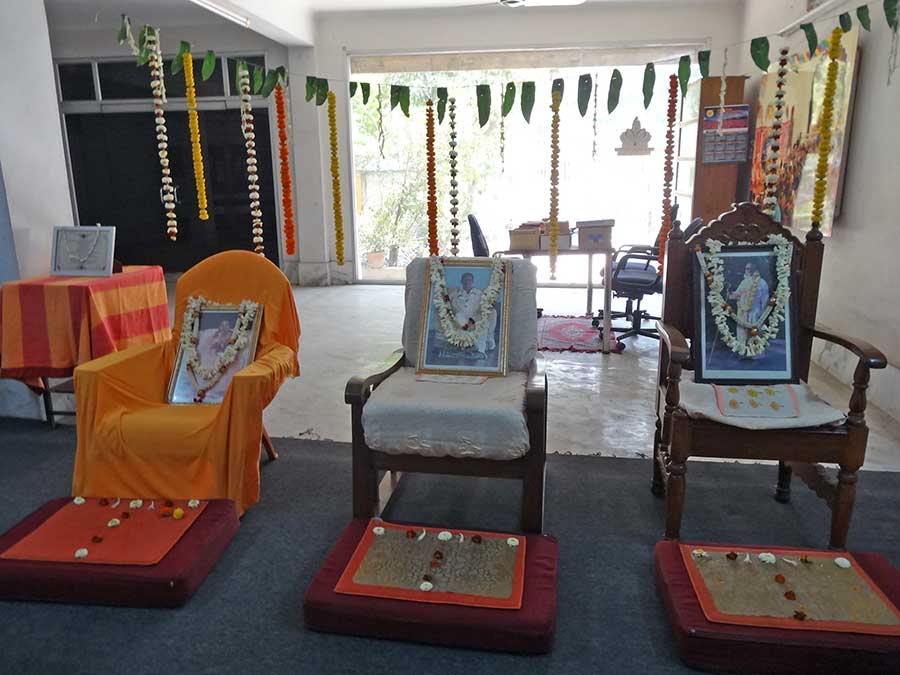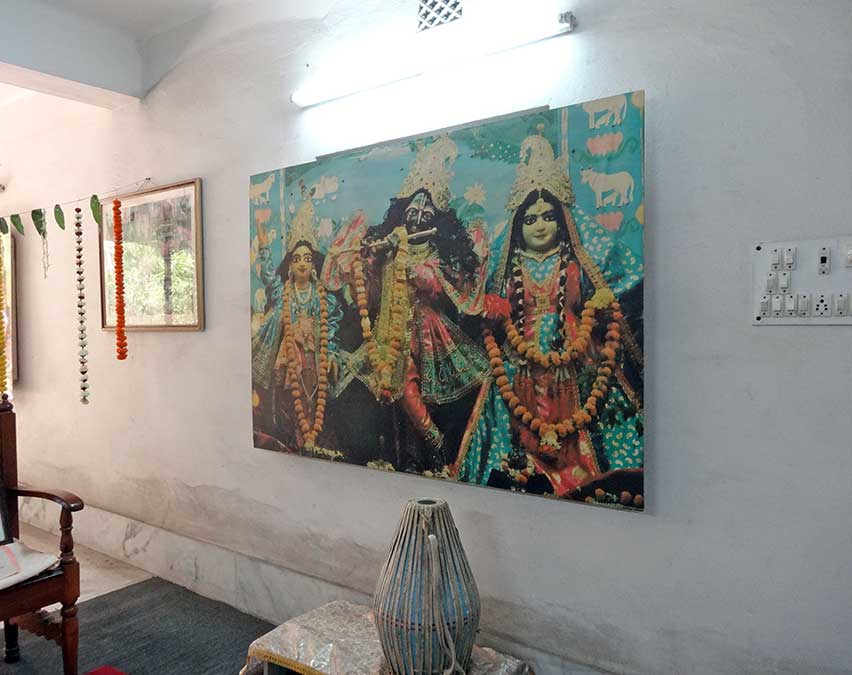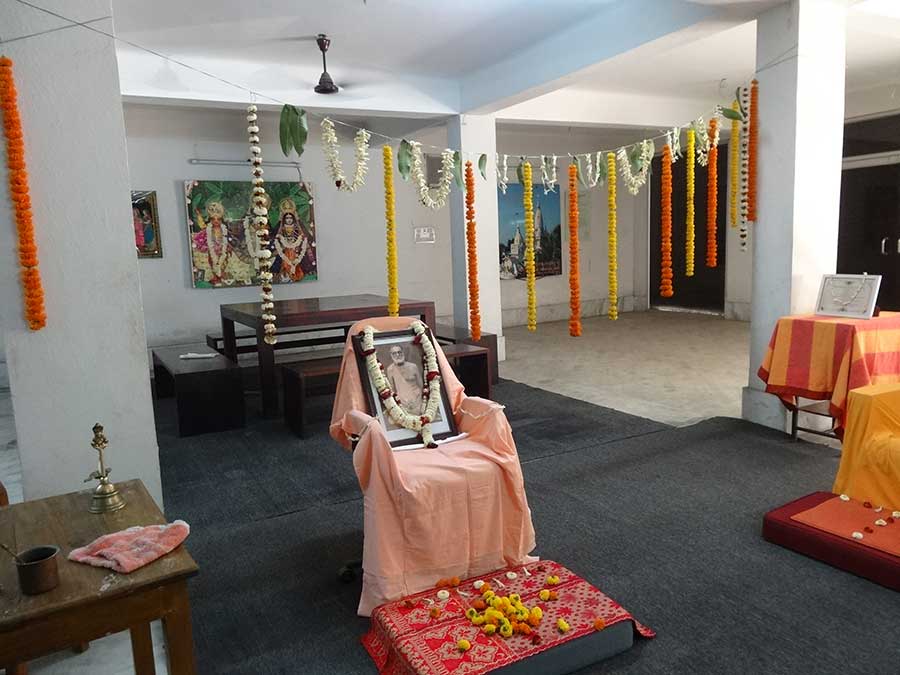 "HUMILITY, TOLERANCE, GIVING HONOUR TO OTHERS | HUMILITY, TOLERANCE, GIVING HONOUR TO OTHERS"