| | |
| --- | --- |
| Our Disciplic Succession: | "The Sun Never Sets on Sri Chaitanya Saraswat Math": |
Sri Nrisingha Palli—Kalna
Saturday, 6 April 2019,
Bardhaman District, West Bengal
Photographs courtesy of Sri Gauranga Prabhu (Brazil)
pujya-sri-guru-varga-vandita-mahabhavanvitayah sada
paurvaparya-parampara-prachalita-prajya-pramurtakrteh
bhakter nirmala-nirjharasya nibhrtam samraksakam sadaram
vande sri-gurudevam anata-sira acharya-varyam nijam
"I bow my head in eternal obeisance to my Gurudev, the best of acharyas, Srila Bhakti Nirmal Acharya Maharaj. He is the ever vigilant, stalwart guardian of the current of pure devotion whose highest form flows from our most worshippable Sri Rupanuga Guru-varga in their exclusive dedication to Mahabhav, Srimati Radharani."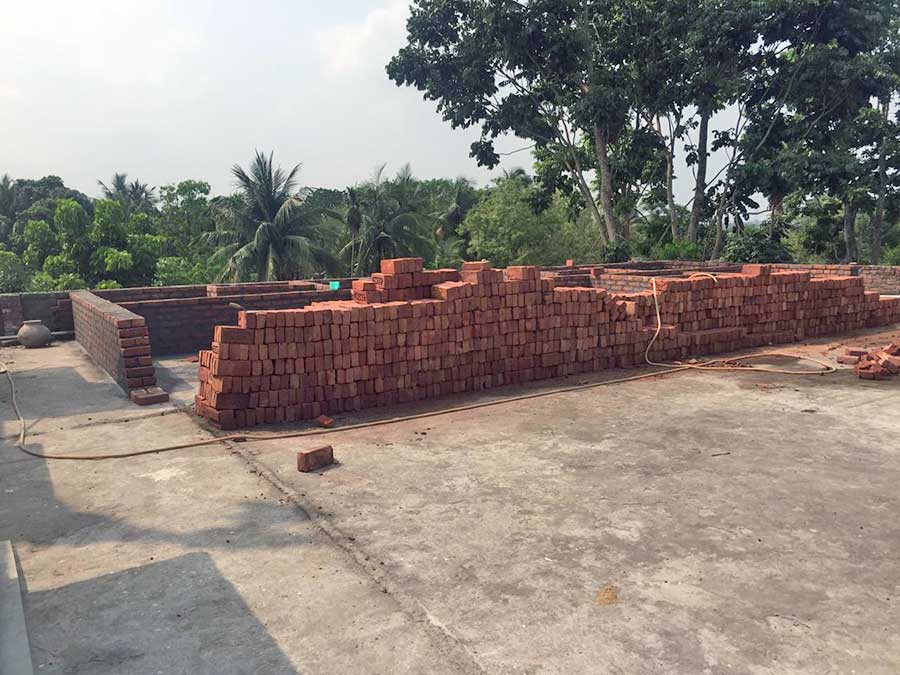 This year, His Divine Grace has taken the decision to build one more floor atop the nat mandir in Sri Nrisingha Palli as well, to be able to accommodate more devotees during the festival time. There will be about sixteen-seventeen rooms.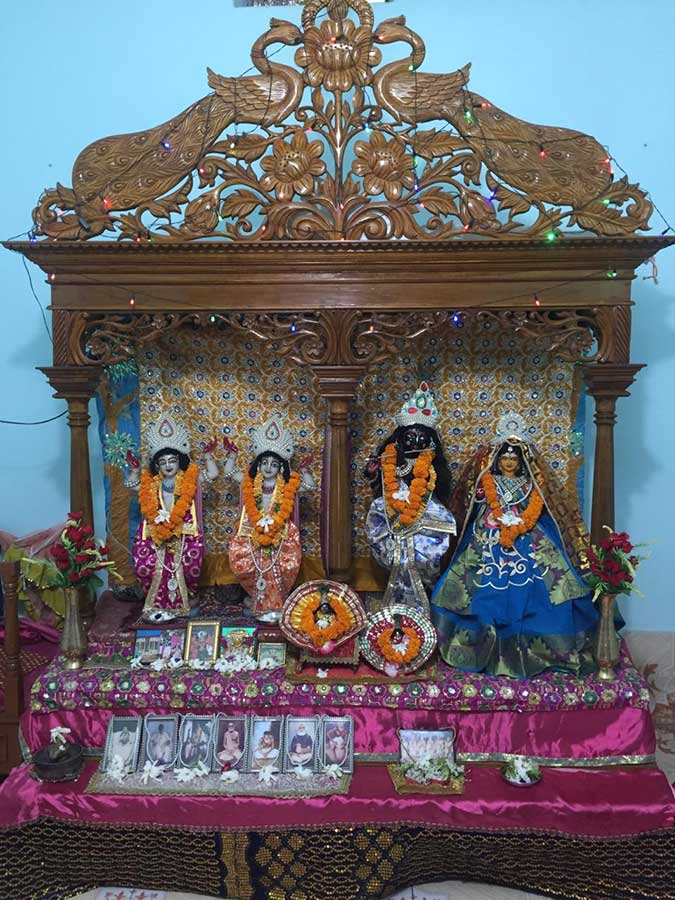 The darshan of the Lordships at the Ladies' Ashram in Kalna.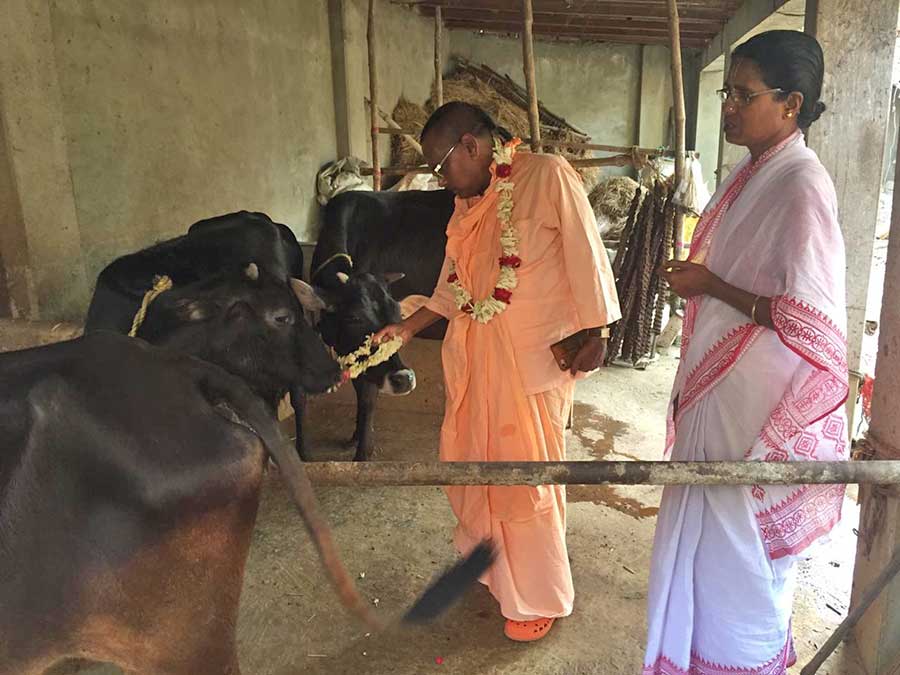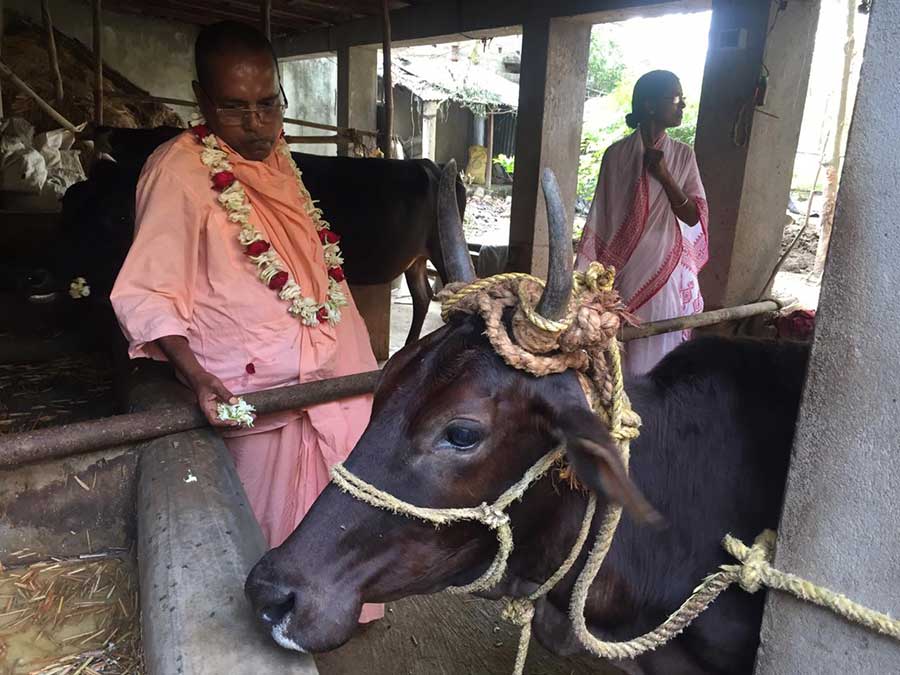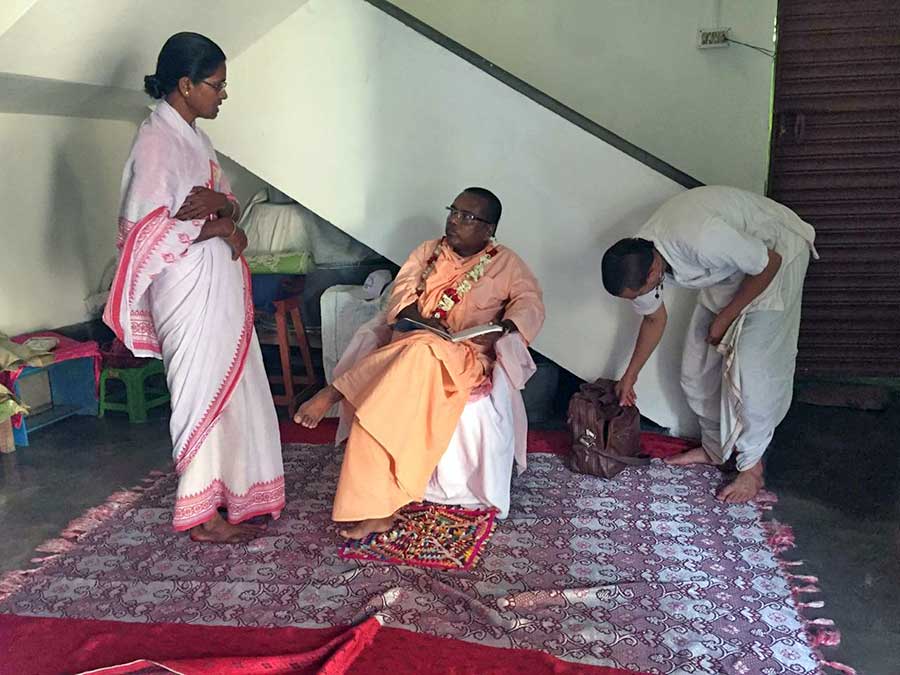 Before His Divine Grace leaves, the lady servitor of the temple offers her obeisance and a garland to Sri Gurupadpadma.
HARE KRISHNA HARE KRISHNA KRISHNA KRISHNA HARE HARE | HARE RAMA HARE RAMA RAMA RAMA HARE HARE