Arrival in Tarakeshwar
Friday-Saturday, 13 April 2019,
Hooghly District, West Bengal
Photographs courtesy of Sripad B.N. Sadhu Maharaj
pujya-sri-guru-varga-vandita-mahabhavanvitayah sada
paurvaparya-parampara-prachalita-prajya-pramurtakrteh
bhakter nirmala-nirjharasya nibhrtam samraksakam sadaram
vande sri-gurudevam anata-sira acharya-varyam nijam
"I bow my head in eternal obeisance to my Gurudev, the best of acharyas, Srila Bhakti Nirmal Acharya Maharaj. He is the ever vigilant, stalwart guardian of the current of pure devotion whose highest form flows from our most worshippable Sri Rupanuga Guru-varga in their exclusive dedication to Mahabhav, Srimati Radharani."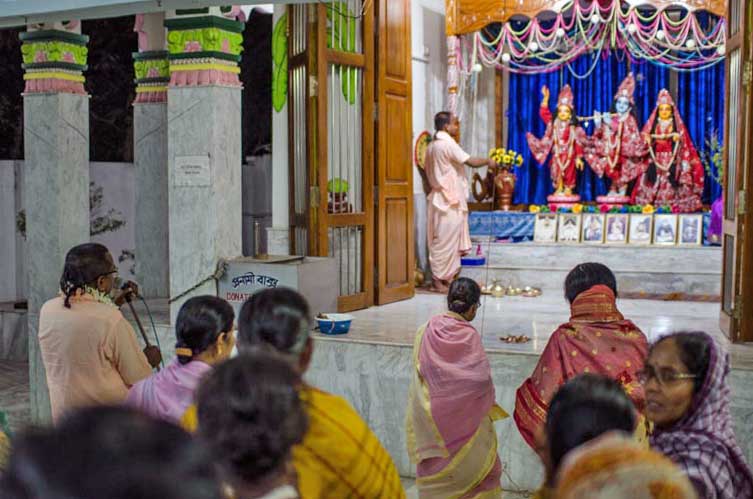 Devotees arrive in time for the evening arati and His Divine Grace starts singing immediately upon arrival.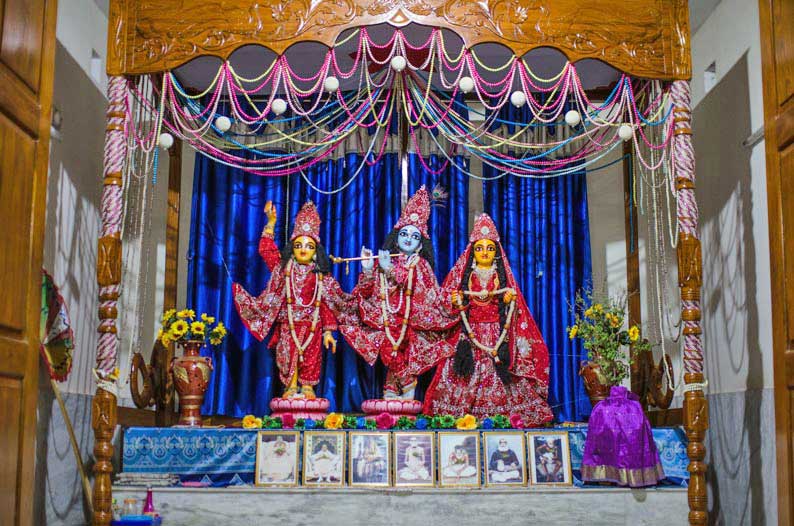 Their Lordships Sri Sri Guru Gauranga Radha Madana Mohan jiu.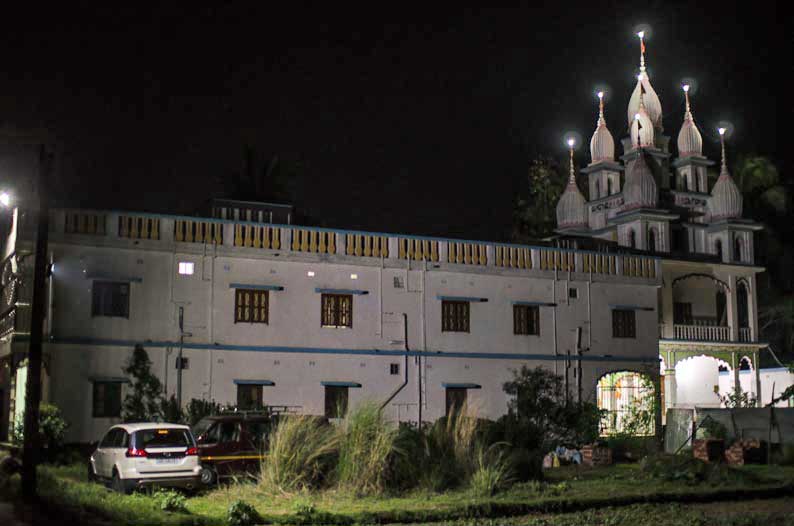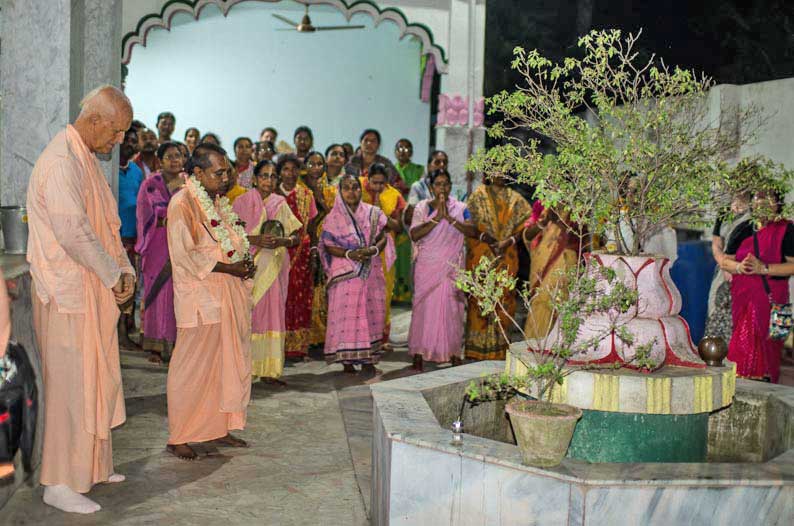 At the evening class.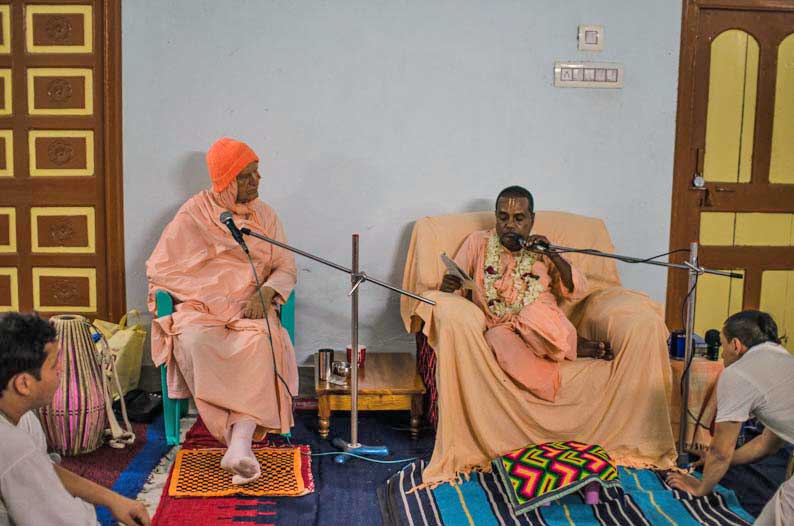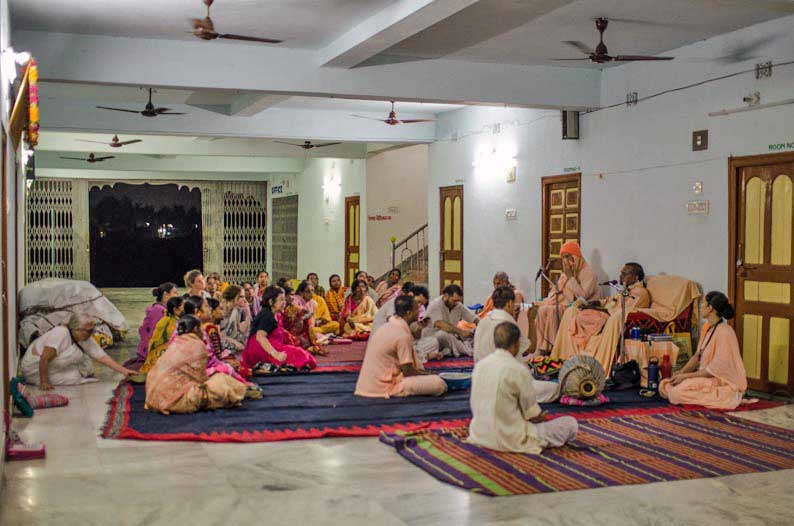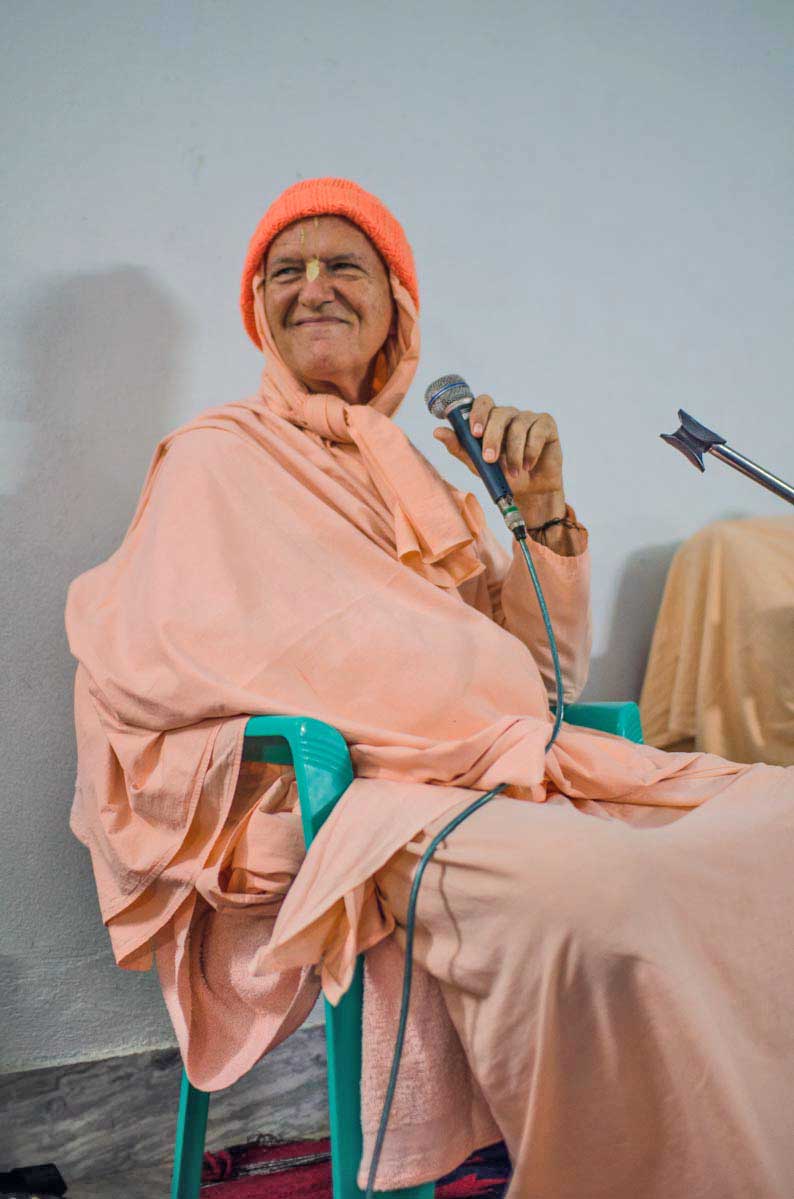 Srila B.K. Ashram Maharaj addressing the devotees.

The goshala is temporarily at the east side of the temple.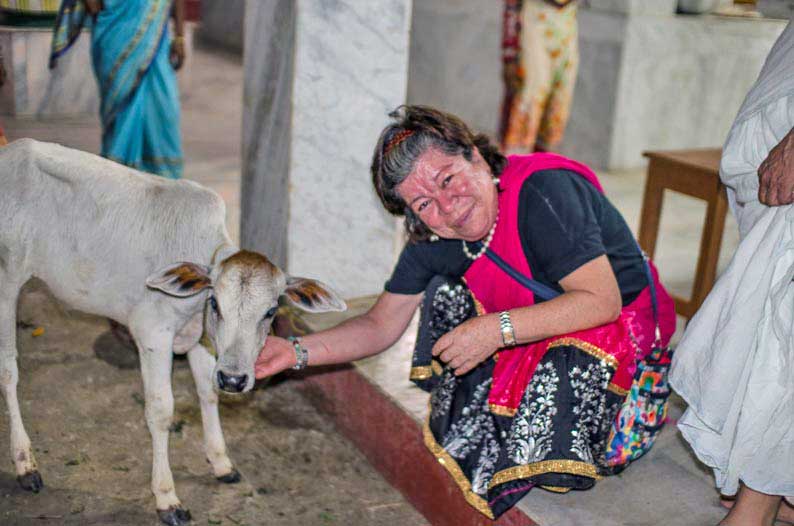 Madhavi Devi Dasi (Morelia, Mexico).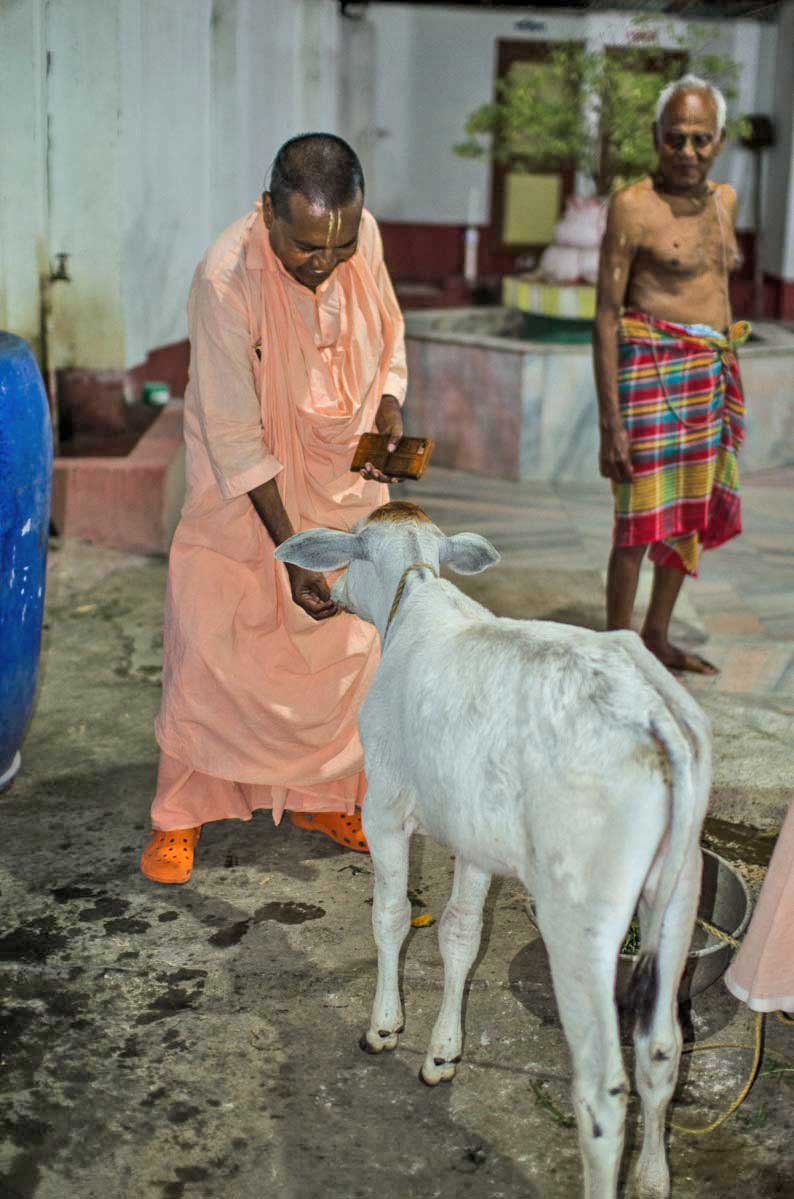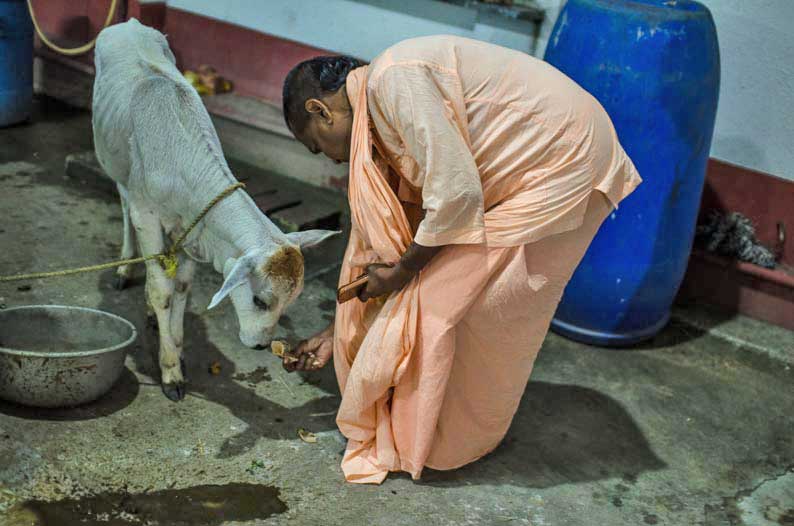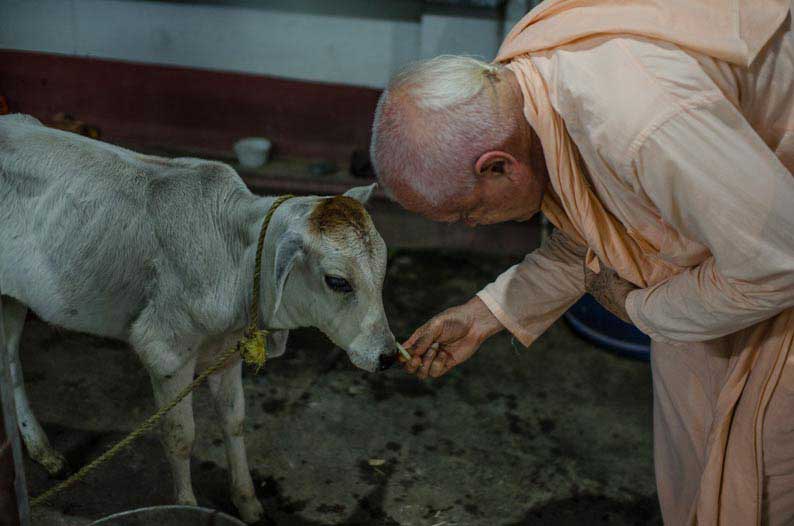 Evening prasad-seva.
13 APRIL

A happy news from the temple: construction of a solid garden wall replacing the temporary corrugated iron sheets.

Devotees honour prasadam in the morning.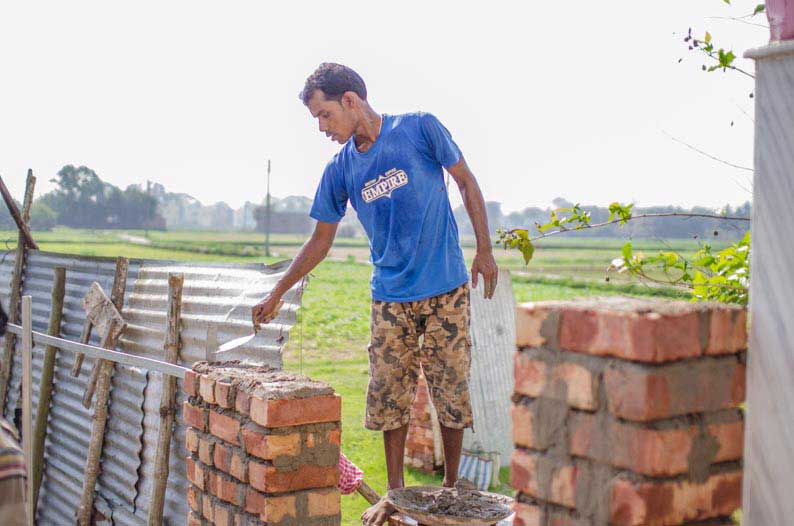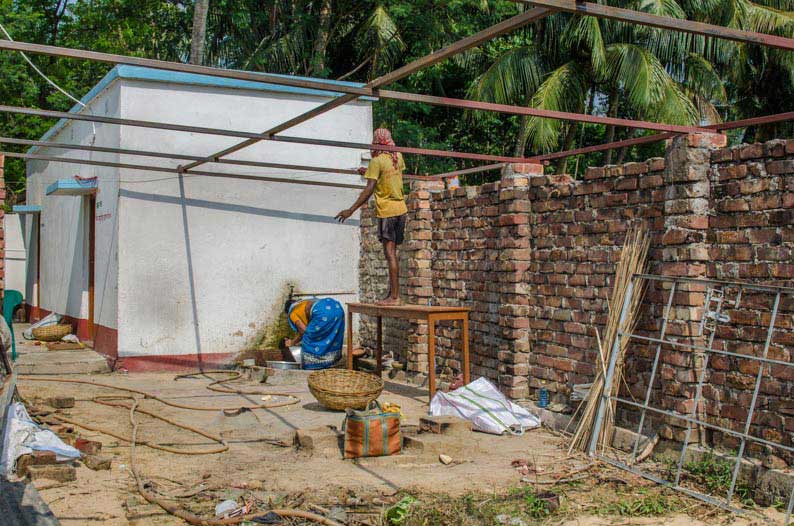 In the background: the kitchen outbuilding.

Saumendranath Prabhu, supervising the construction.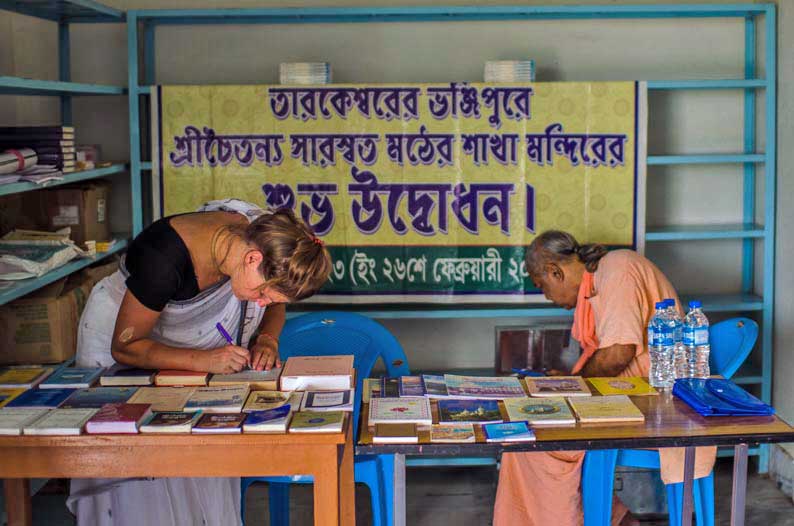 The busy book room service team