| | |
| --- | --- |
| Our Disciplic Succession: | "The Sun Never Sets on Sri Chaitanya Saraswat Math": |
Tarakeshwar:
Adhivas of the Disappearance Festival of Om Vishnupad Srila Bhakti Sundar Govinda Dev-Goswami Maharaj
Monday, 15 April 2019,
Hooghly District, West Bengal
pujya-sri-guru-varga-vandita-mahabhavanvitayah sada
paurvaparya-parampara-prachalita-prajya-pramurtakrteh
bhakter nirmala-nirjharasya nibhrtam samraksakam sadaram
vande sri-gurudevam anata-sira acharya-varyam nijam
"I bow my head in eternal obeisance to my Gurudev, the best of acharyas, Srila Bhakti Nirmal Acharya Maharaj. He is the ever vigilant, stalwart guardian of the current of pure devotion whose highest form flows from our most worshippable Sri Rupanuga Guru-varga in their exclusive dedication to Mahabhav, Srimati Radharani."
gurvvabhista-supurakam guru-ganair asisa-sambhusitam
chintyachintya-samasta-veda-nipunam sri-rupa-panthanugam
govindabhidham ujjvalam vara-tanum bhakty anvitam-sundaram
vande visva-gurun cha divya-bhagavat-premno hi bija-pradam
"I offer my obeisance unto he who perfectly fulfils his Gurudev's most cherished desires; who is fully adorned with the blessings of his Gurudev's associates; who is expert in all aspects of Vedic knowledge, both conceivable and inconceivable; who is the pre-eminent follower of Srila Rupa Goswami Prabhu's line; who is known as 'Govinda'—Srila Bhakti Sundar Govinda Dev-Goswami Maharaj; whose beautiful, effulgent, exalted form is infused with pure devotion; who is the Guru of the entire universe; and who is the giver of the seed of divine love for the Supreme Lord."
jayatam suratau pangor mama manda-mater gati
mat-sarvasva-padambhojau radha-madana-mohanau
All glory to the merciful Sri Sri Radha-Madan Mohan! Though I am lame and wicked, They are my sole shelter, and Their lotus feet are everything to me.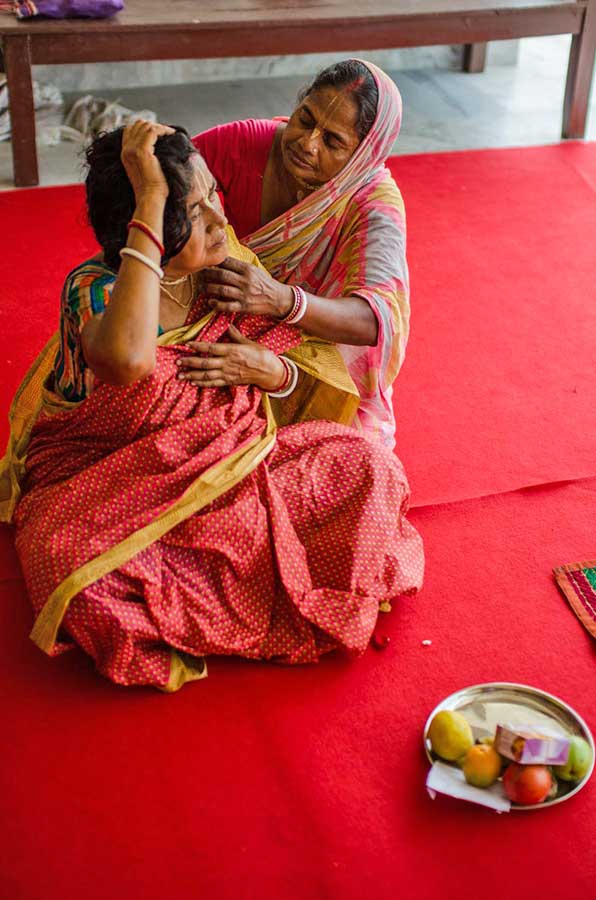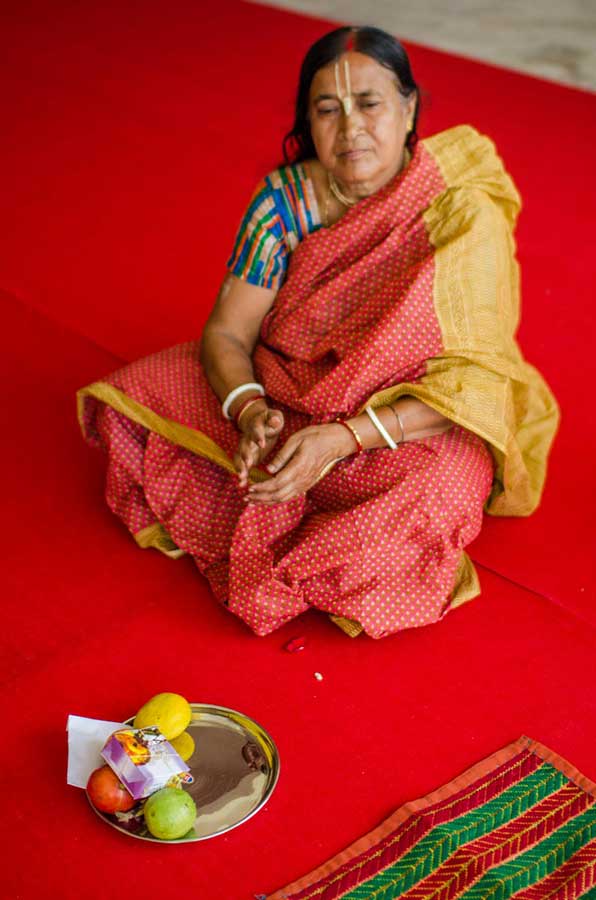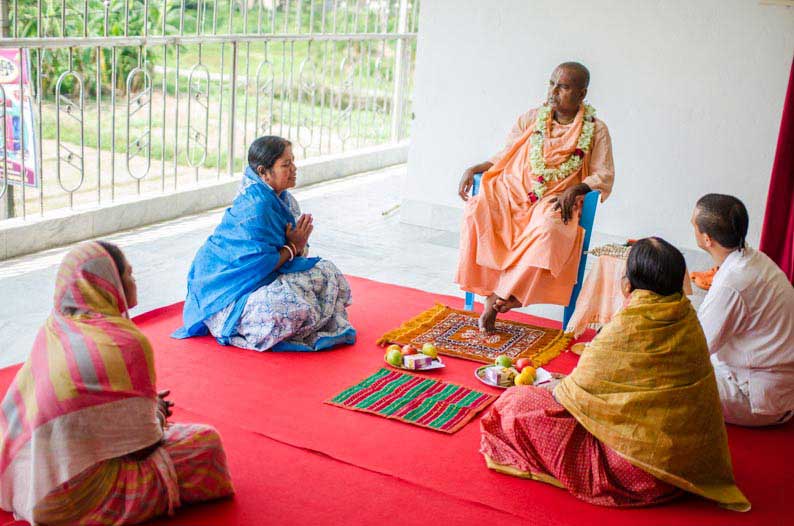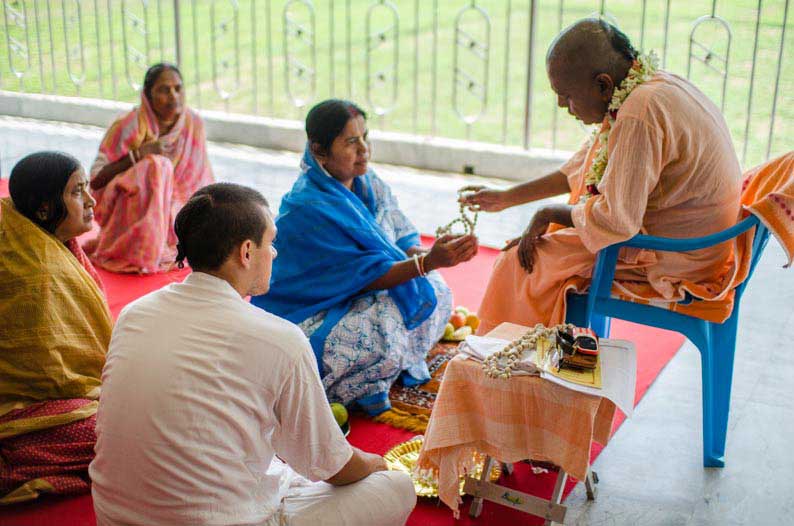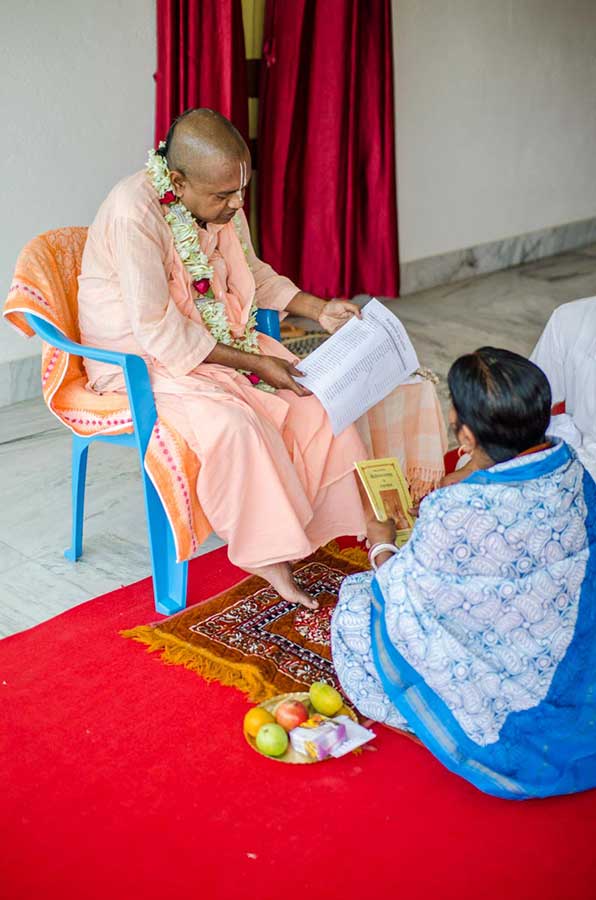 His Divine Grace gives the list of Ekadasis for the current year to the newly initiated devotee.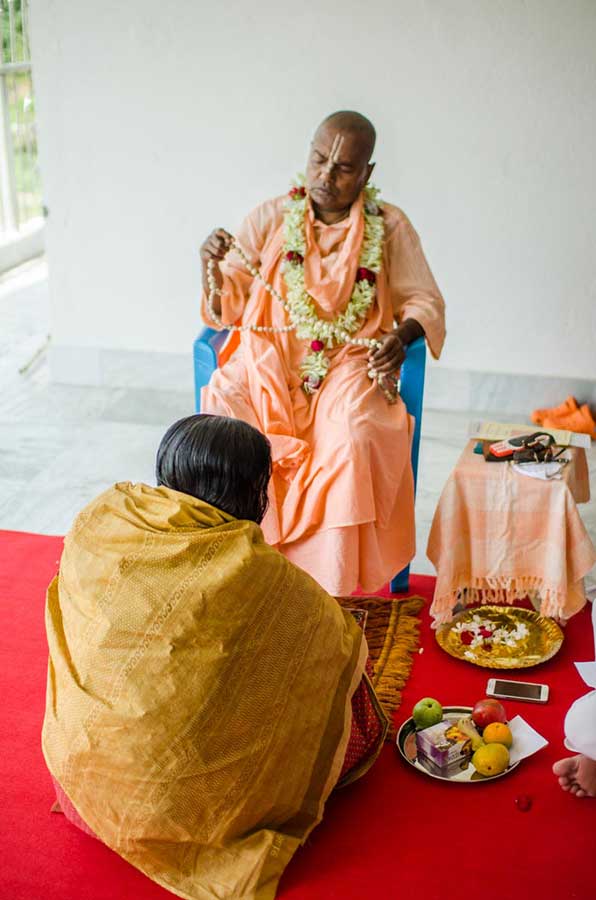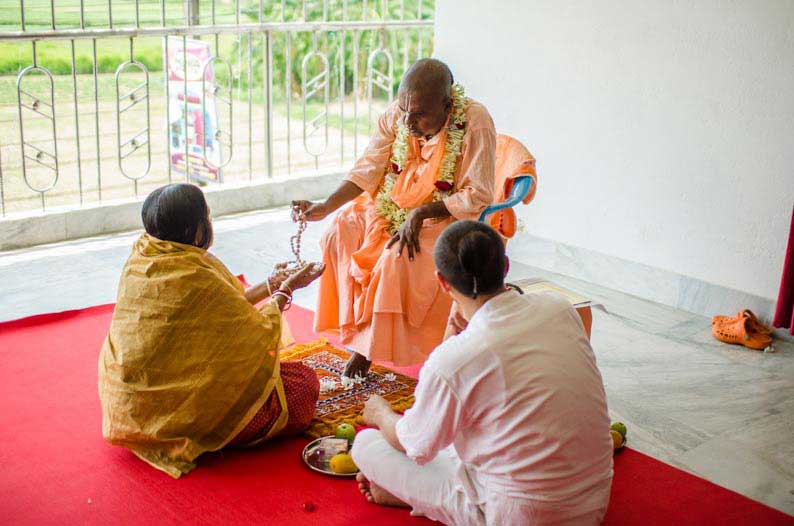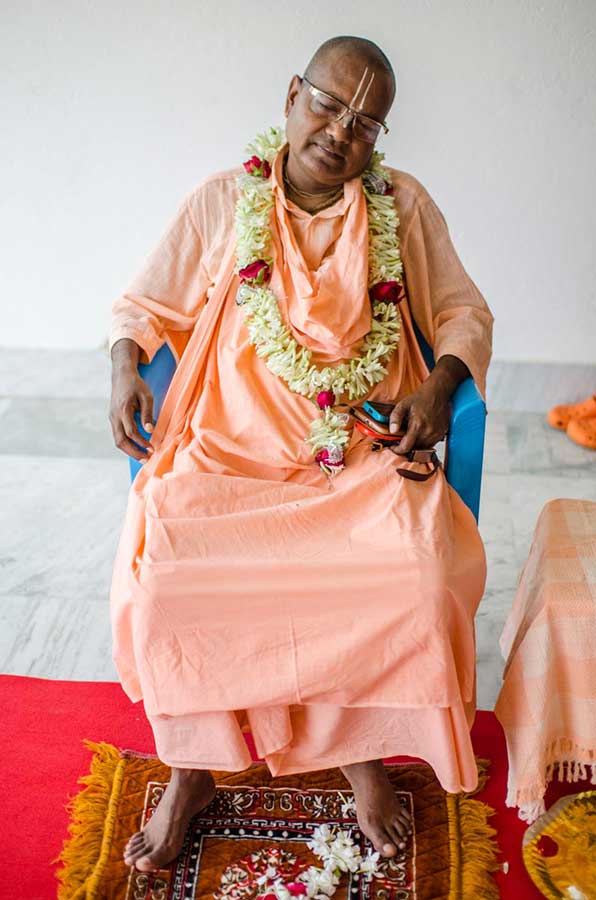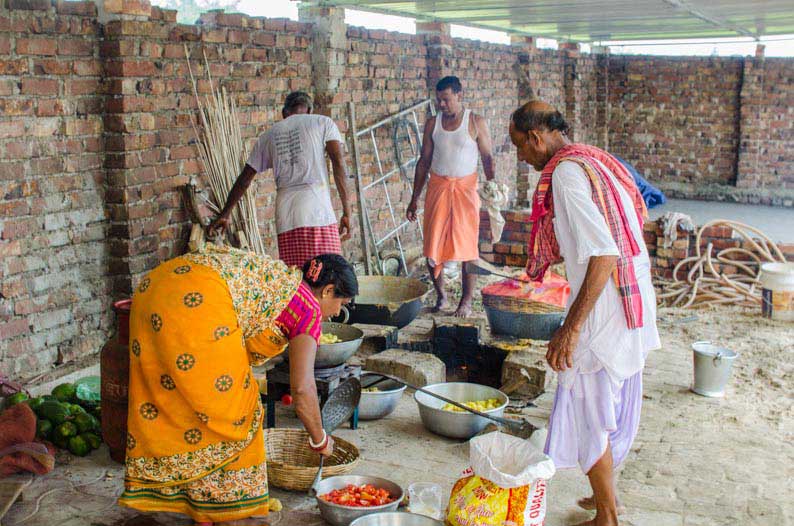 Meanwhile, many devotees are busy with the services at the kitchen area.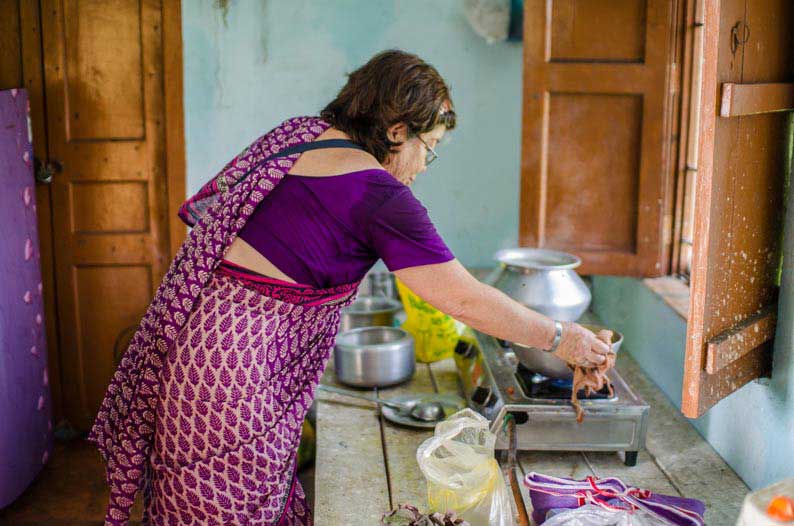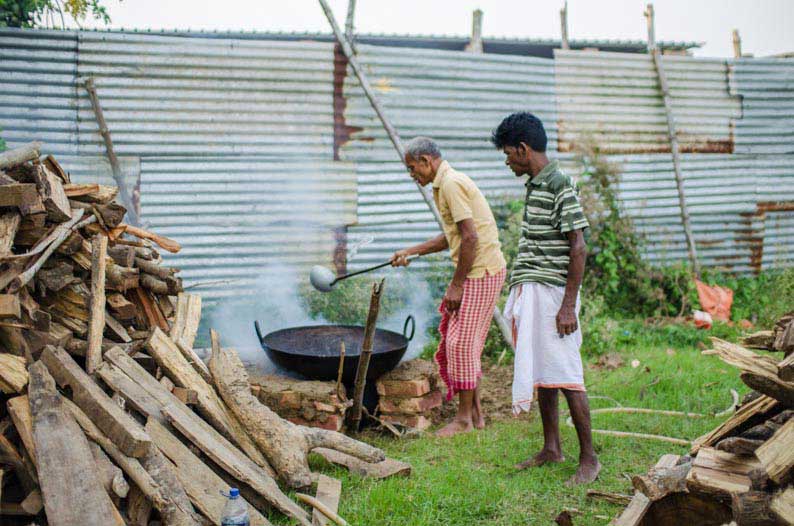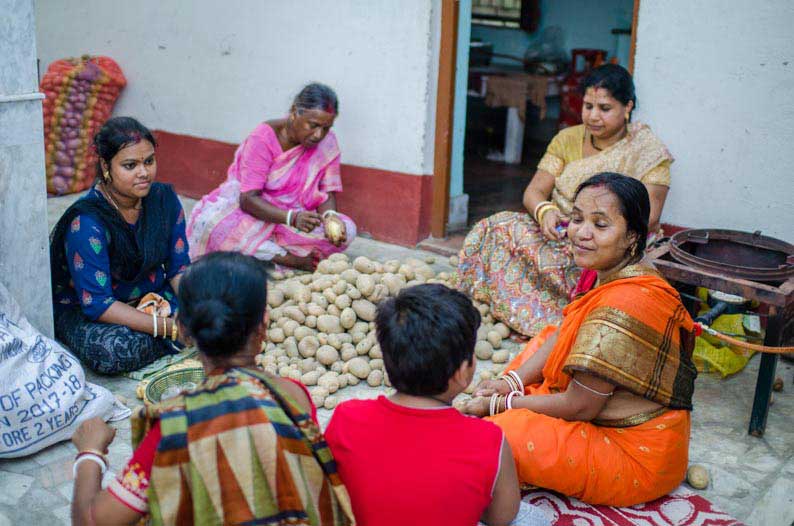 In the afternoon, devotees jointly decorate the holy Vyasa Asan of Srila Govinda Maharaj for the festival.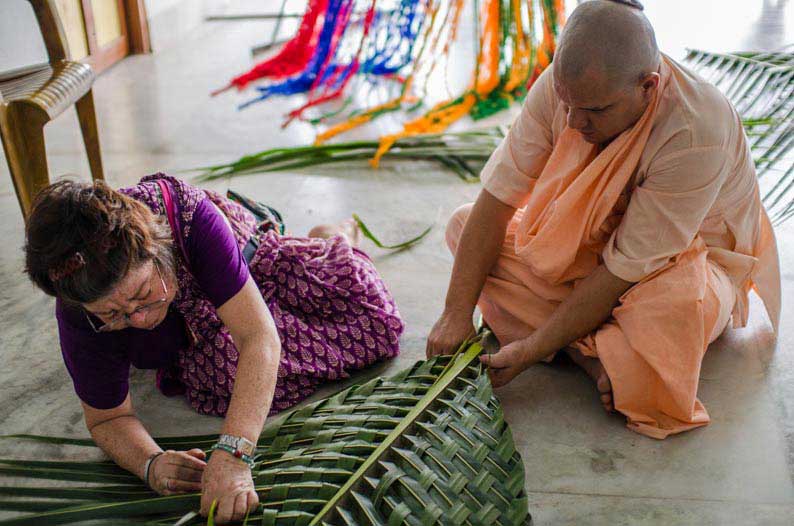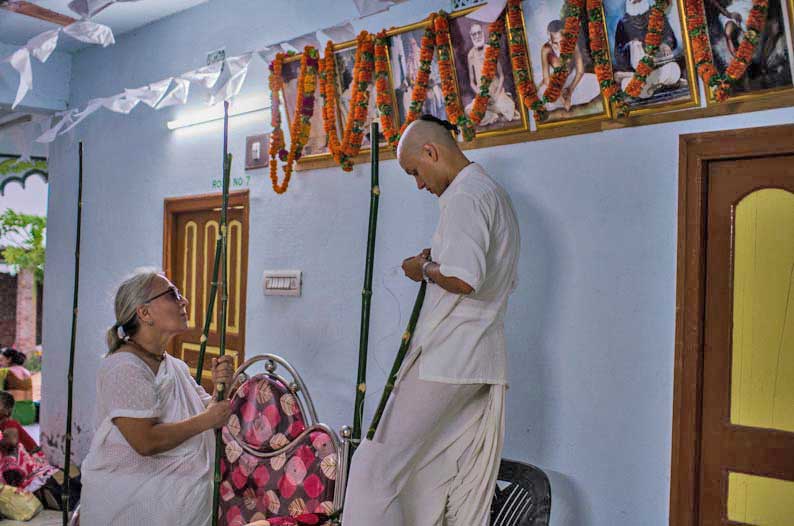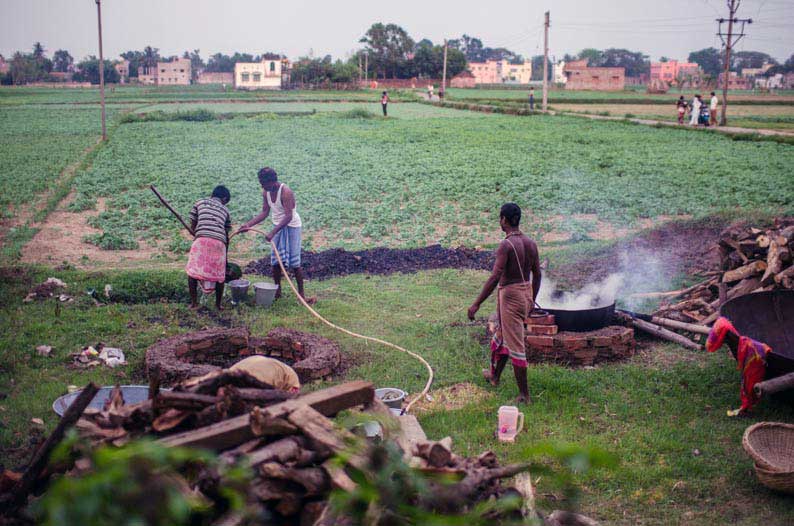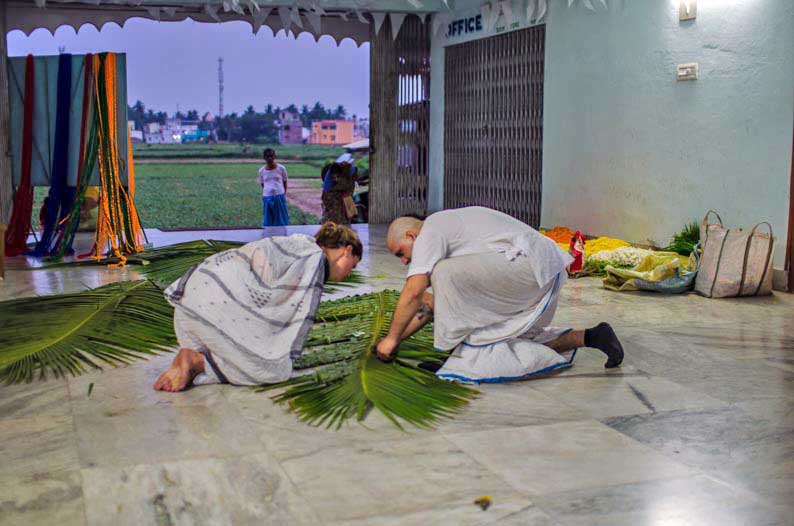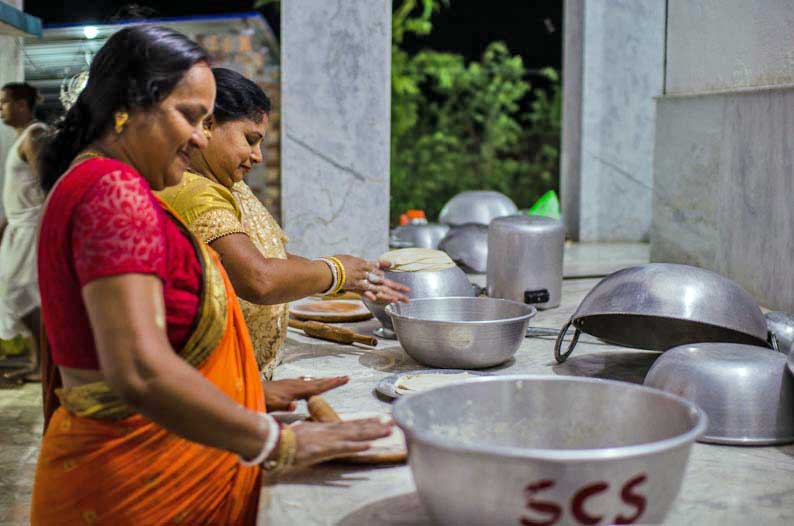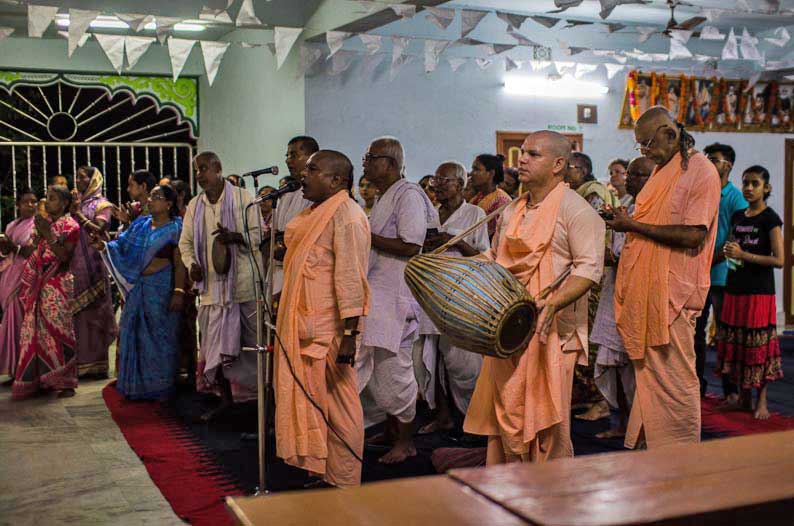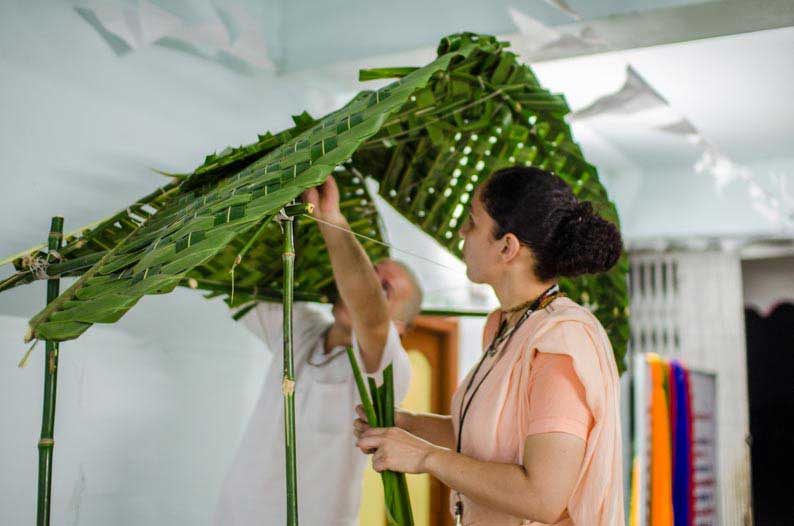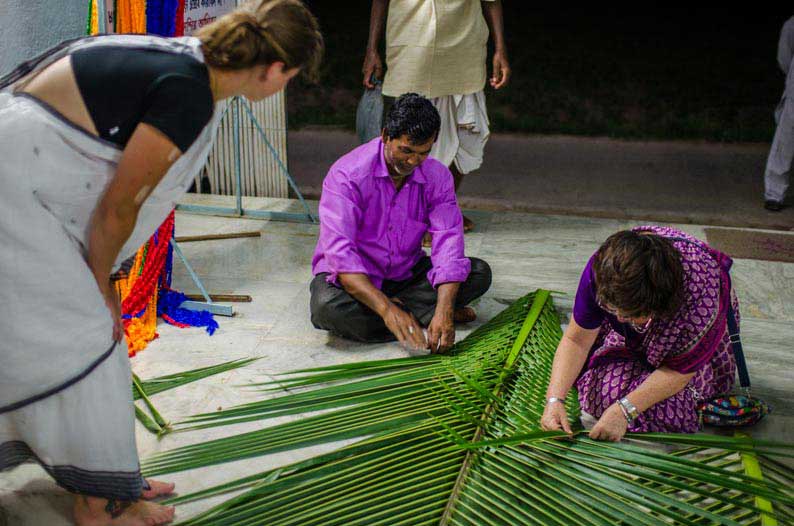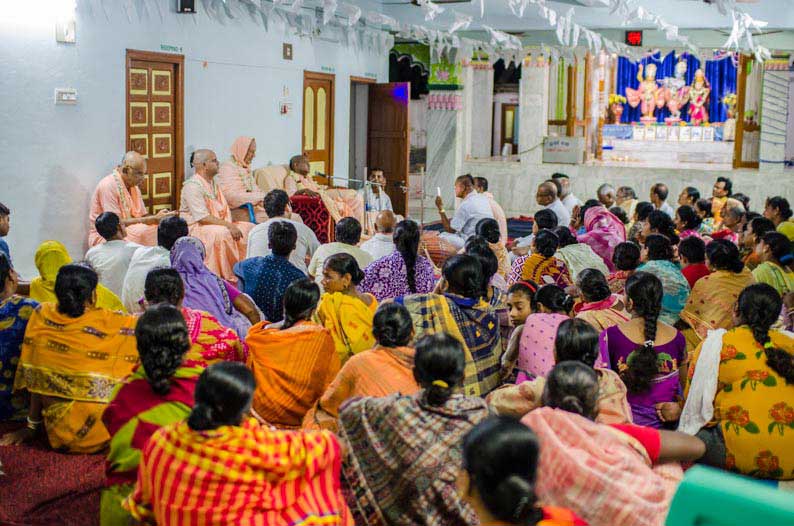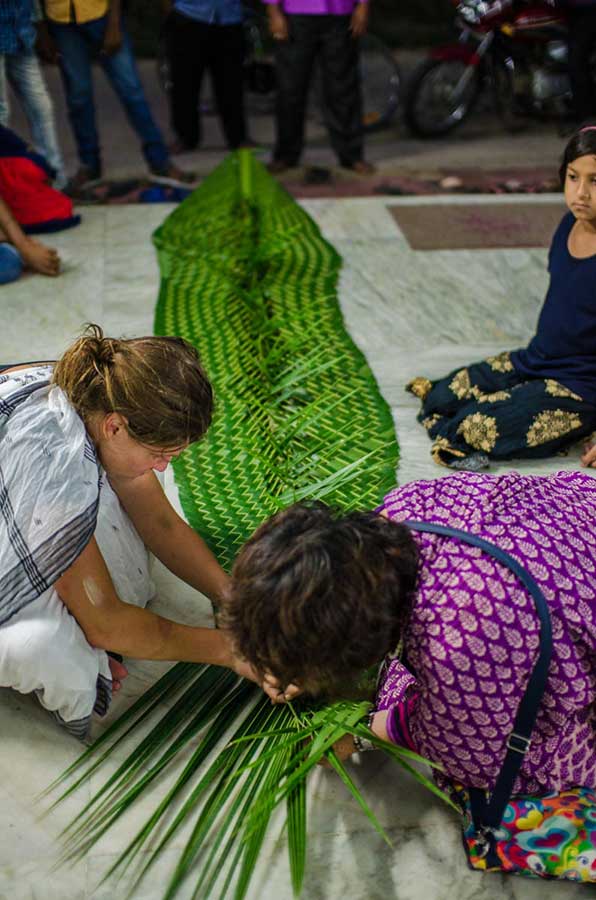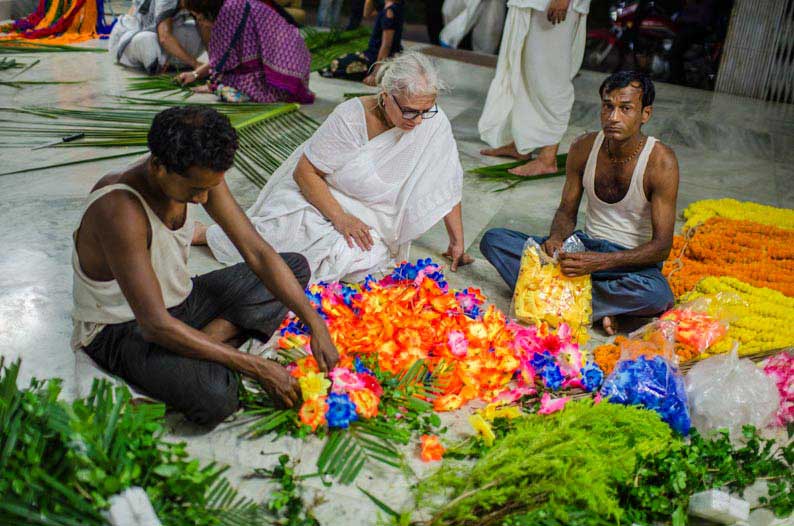 HARE KRISHNA HARE KRISHNA KRISHNA KRISHNA HARE HARE | HARE RAMA HARE RAMA RAMA RAMA HARE HARE