News from Sripat Hapaniya Dham
Friday, 31 May 2019,
Sri Hapaniya Dham, Burdwan, West Bengali
Photographs courtesy of Sri Kamalendu Prabhu
pujya-sri-guru-varga-vandita-mahabhavanvitayah sada
paurvaparya-parampara-prachalita-prajya-pramurtakrteh
bhakter nirmala-nirjharasya nibhrtam samraksakam sadaram
vande sri-gurudevam anata-sira acharya-varyam nijam
"I bow my head in eternal obeisance to my Gurudev, the best of acharyas, Srila Bhakti Nirmal Acharya Maharaj. He is the ever vigilant, stalwart guardian of the current of pure devotion whose highest form flows from our most worshippable Sri Rupanuga Guru-varga in their exclusive dedication to Mahabhav, Srimati Radharani."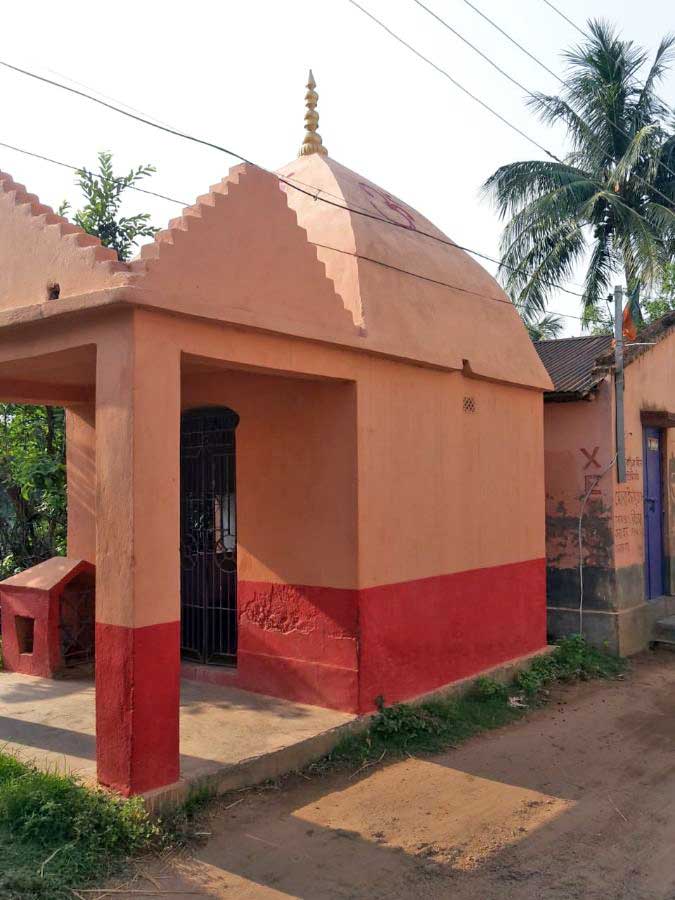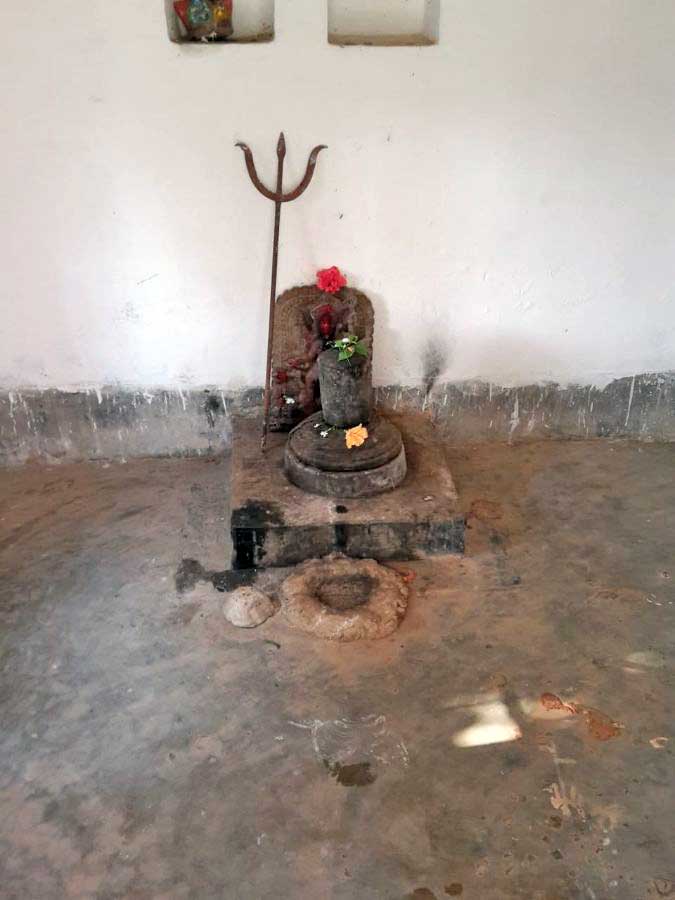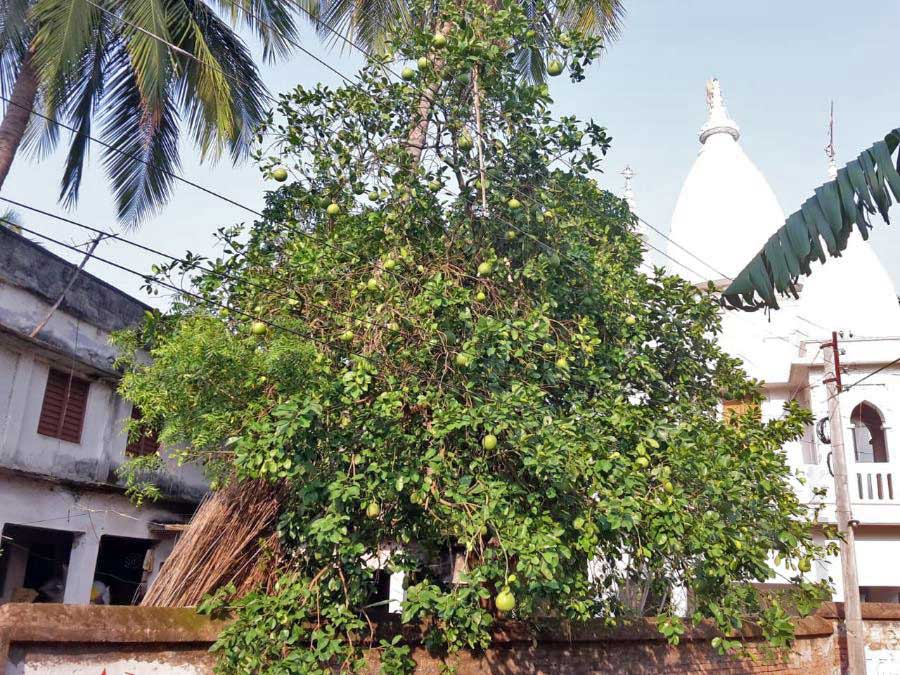 A heavily bearing betabi lebu tree (pomelo, one of the favourite fruits of His Divine Grace).

Their Lordships Sri Sri Guru Gauranga Radha Gopinathjiu

Bhoga for the Deities and hay for the cows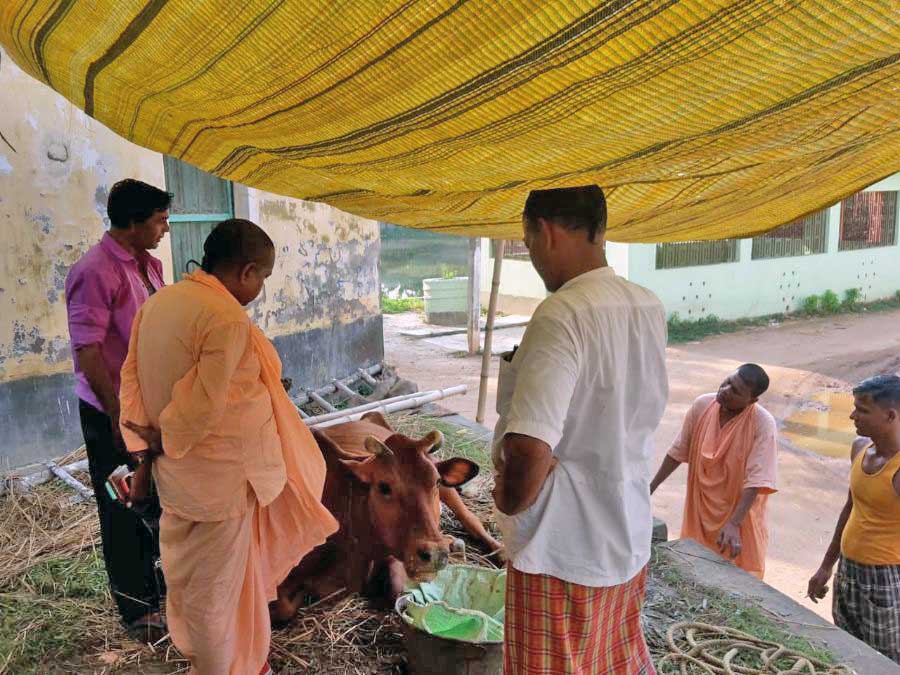 Happy news from the dham: a new cow arrives at the temple. In the picture: taking respite nearby the temple before entering the goshala.