| | |
| --- | --- |
| Our Disciplic Succession: | "The Sun Never Sets on Sri Chaitanya Saraswat Math": |
Sri Radhastami Maha-Mahotsav in Siliguri
Friday, 6 September 2019,
Photographs courtesy of Sri Nimai Chandra Prabhu
pujya-sri-guru-varga-vandita-mahabhavanvitayah sada
paurvaparya-parampara-prachalita-prajya-pramurtakrteh
bhakter nirmala-nirjharasya nibhrtam samraksakam sadaram
vande sri-gurudevam anata-sira acharya-varyam nijam
"I bow my head in eternal obeisance to my Gurudev, the best of acharyas, Srila Bhakti Nirmal Acharya Maharaj. He is the ever vigilant, stalwart guardian of the current of pure devotion whose highest form flows from our most worshippable Sri Rupanuga Guru-varga in their exclusive dedication to Mahabhav, Srimati Radharani."
he krsna karuna-sindho dina-bandho jagat-pate
gopesa gopika-kanta radha-kanta namo 'stu te

tapta-kanchana-gaurangi radhe vrndavanesvari
vrsabhanu-sute devi pranamami hari-priye
vaisnavera pada-dhuli tahe mora snana-keli
tarpana mora vaisnavera nama
vaisnavera uchchhista tahe mora mano-nistha
vaisnavera namete ullasa
"The feet dust of the Vaishnavs is where I sport and take bath, Vaishnavs' name is the water oblation. My mind is intently fixed upon the remnants of Vaishnavs, and I am elated at the name of Vaishnavs."
gangara-parasa ha-ile paschate pavana
darsane pavitra kara—ei tomara guna
"If the Ganges touches someone, they are purified some time later; but one becomes purified just by seeing you, O Vaishnava Thakur. Such is your power."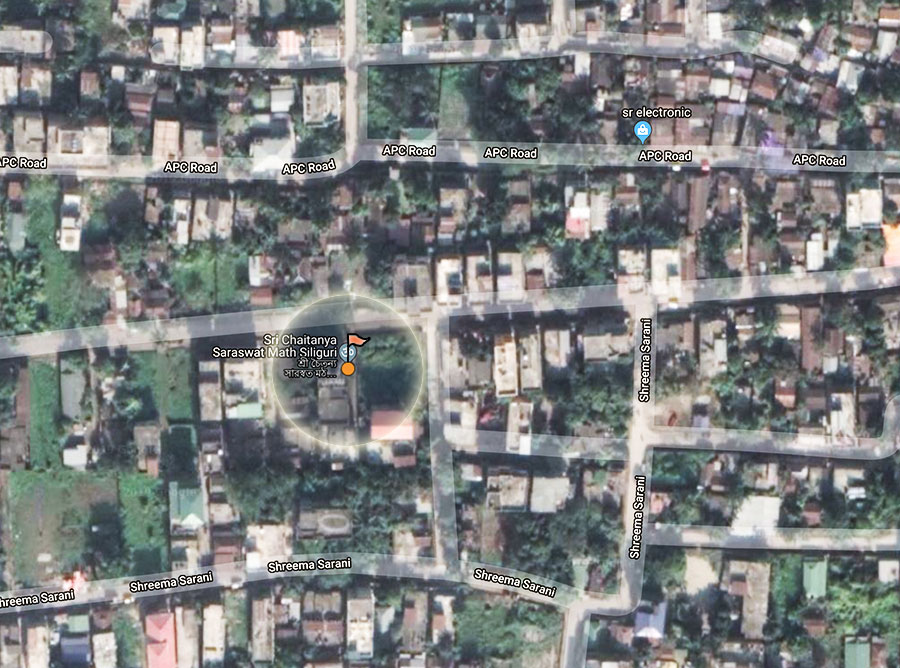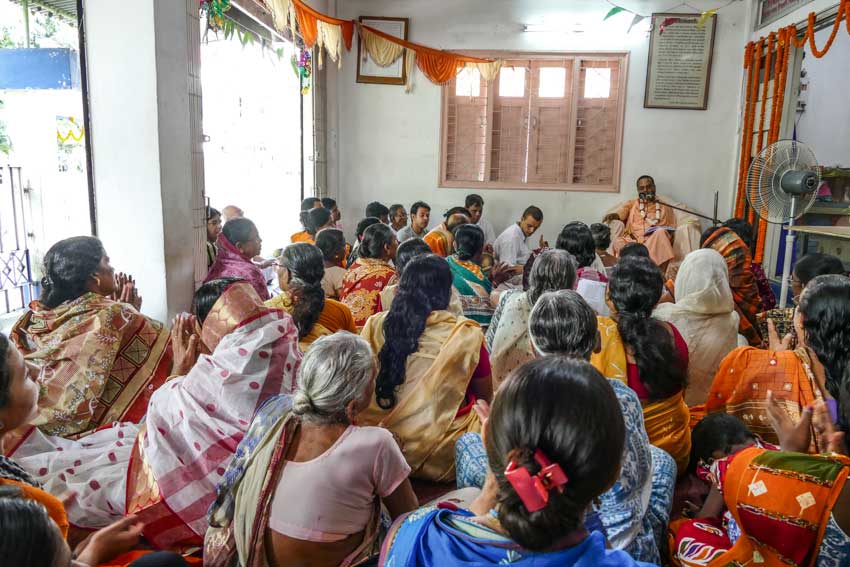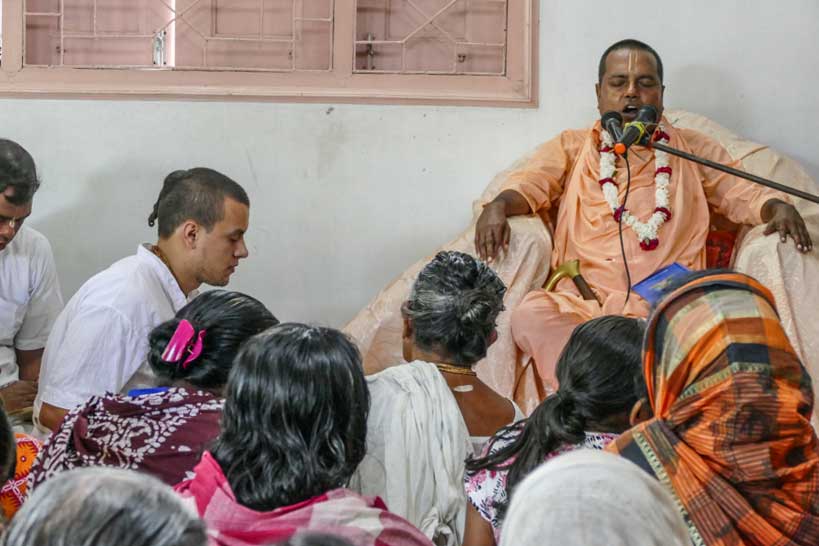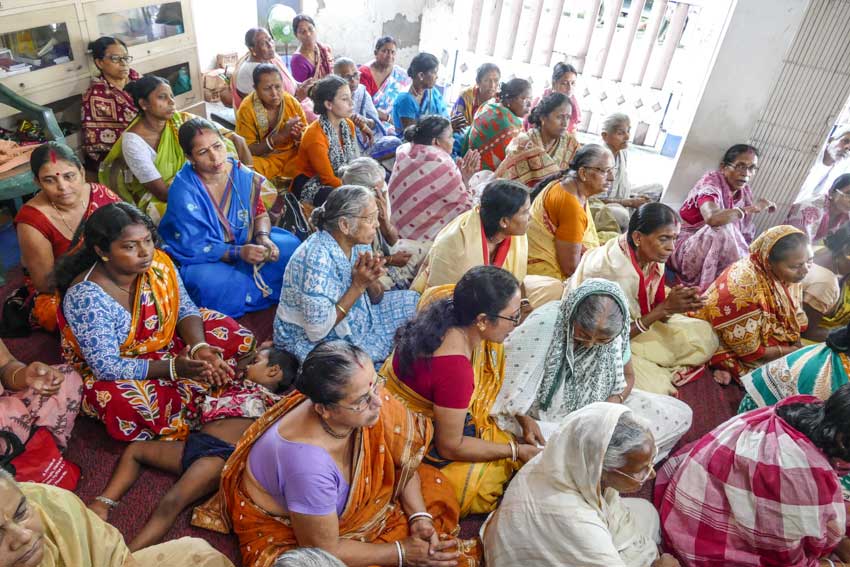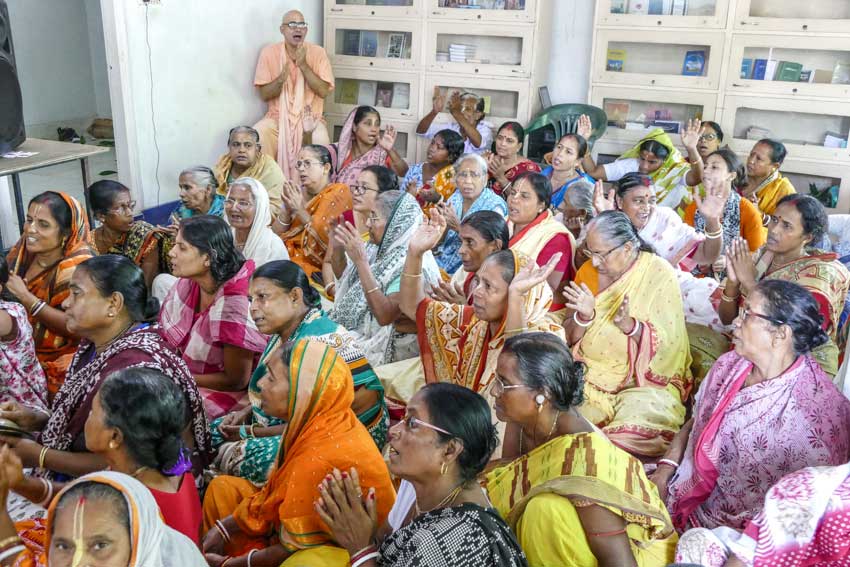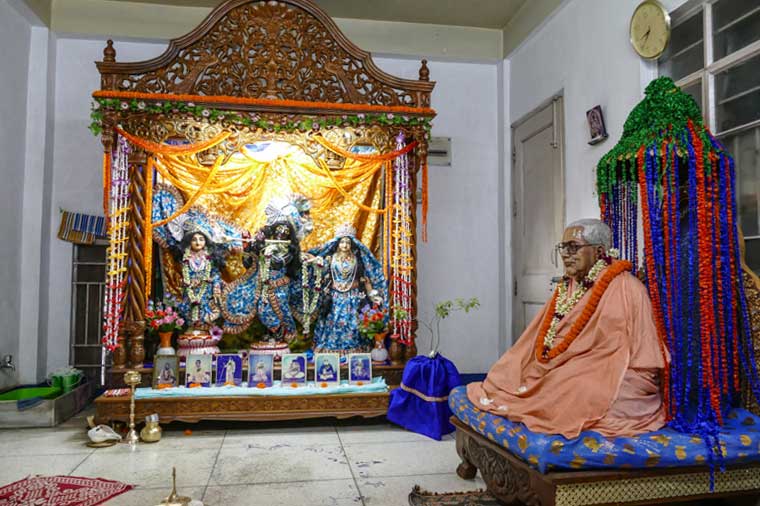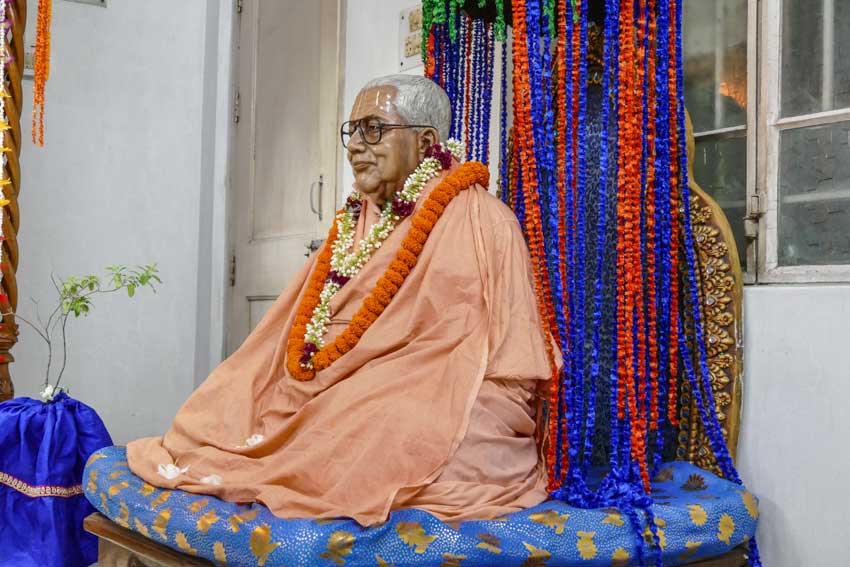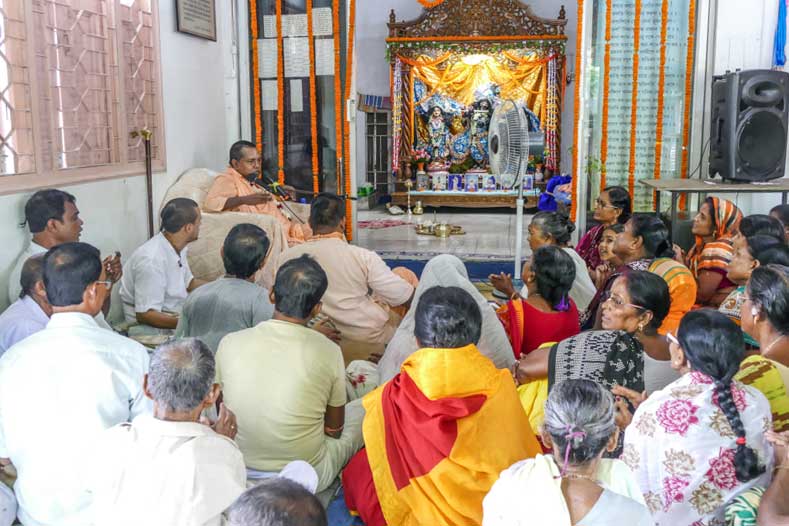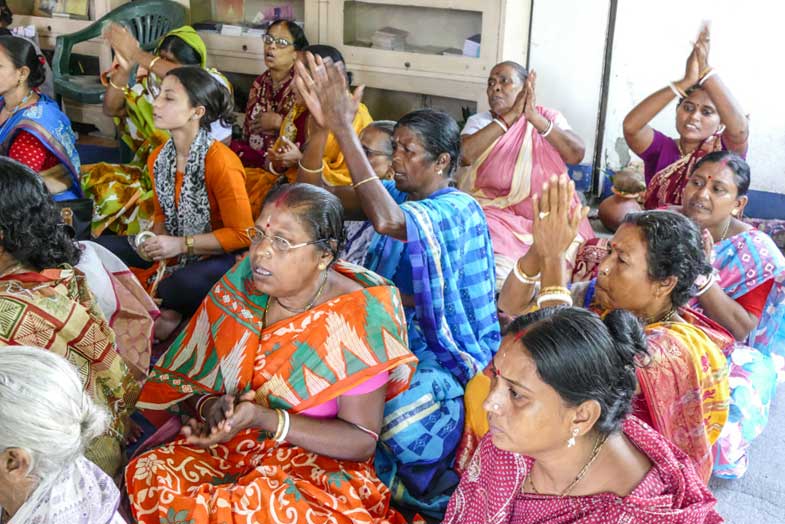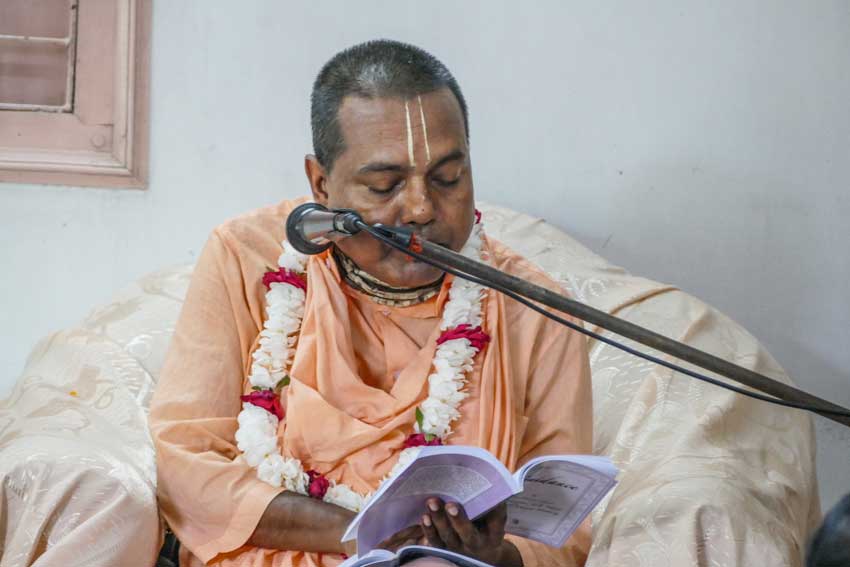 His Divine Grace is reading "Sri Radhastami" chapter from Guidance 3.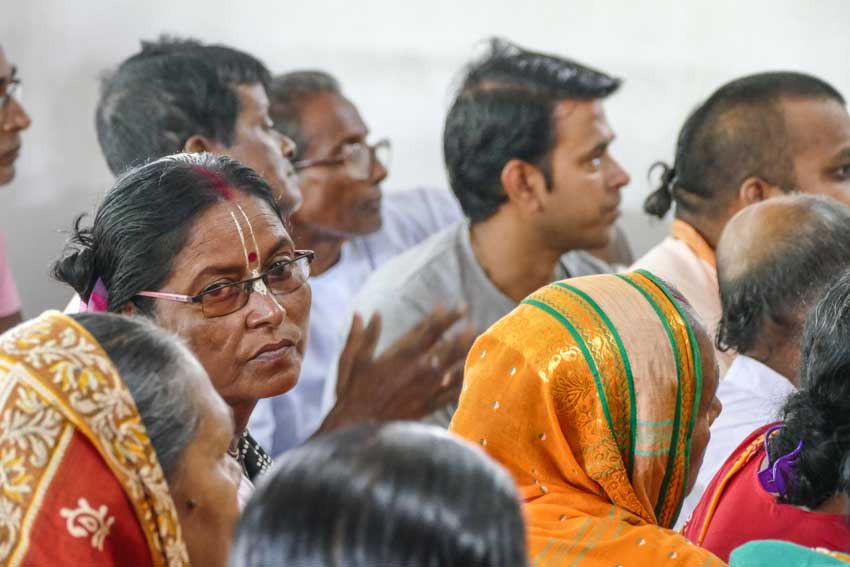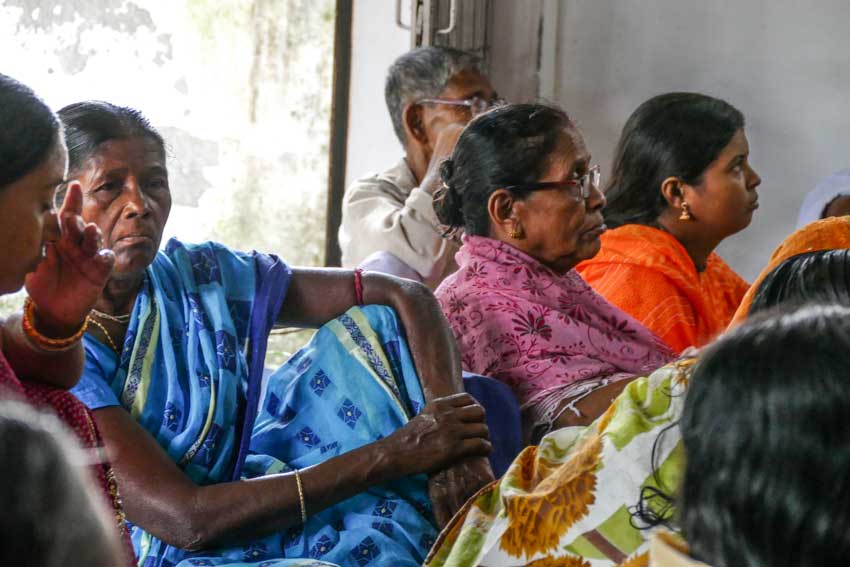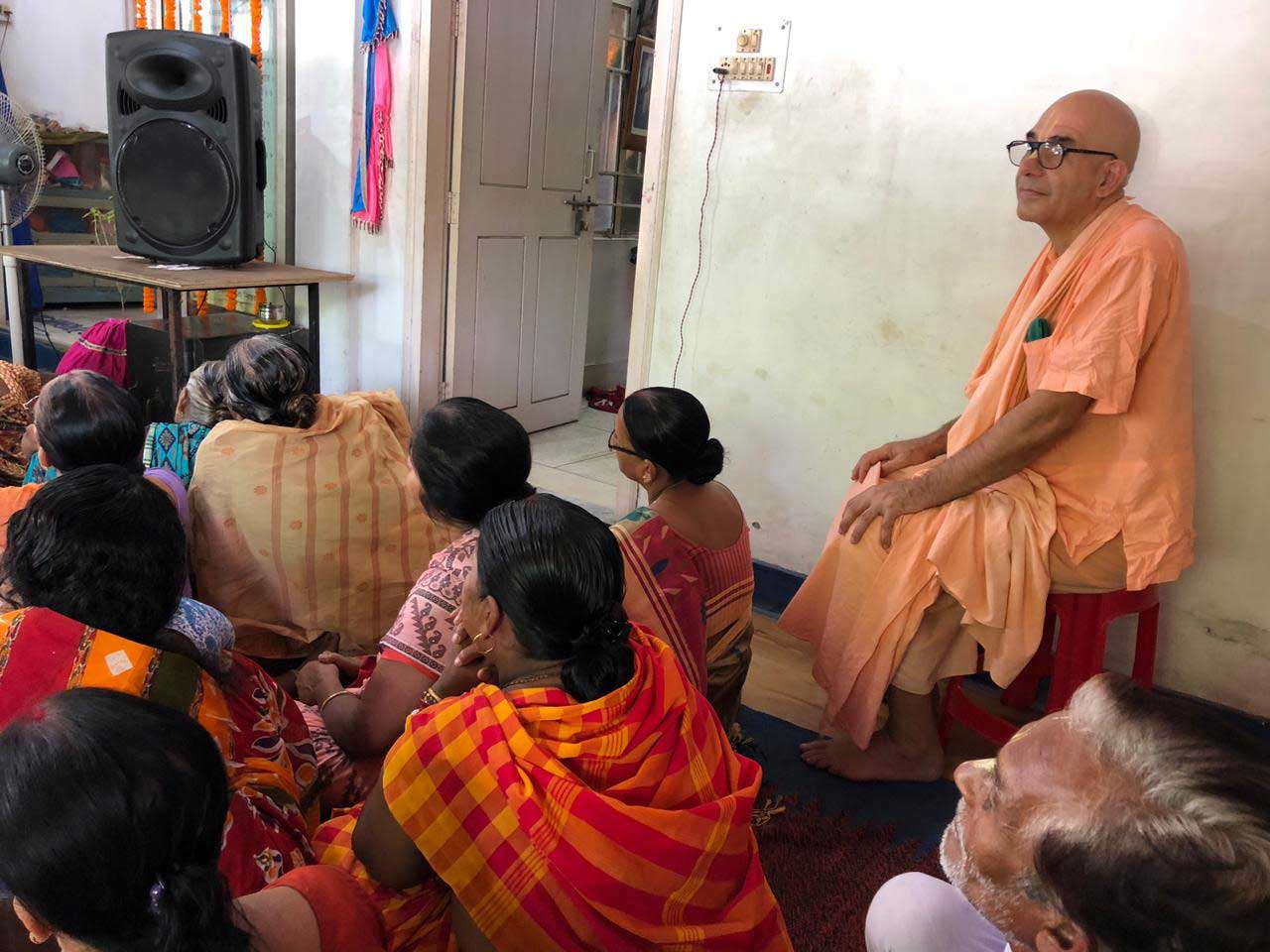 Sripad Nrisingha Maharaj, the pujari of the temple.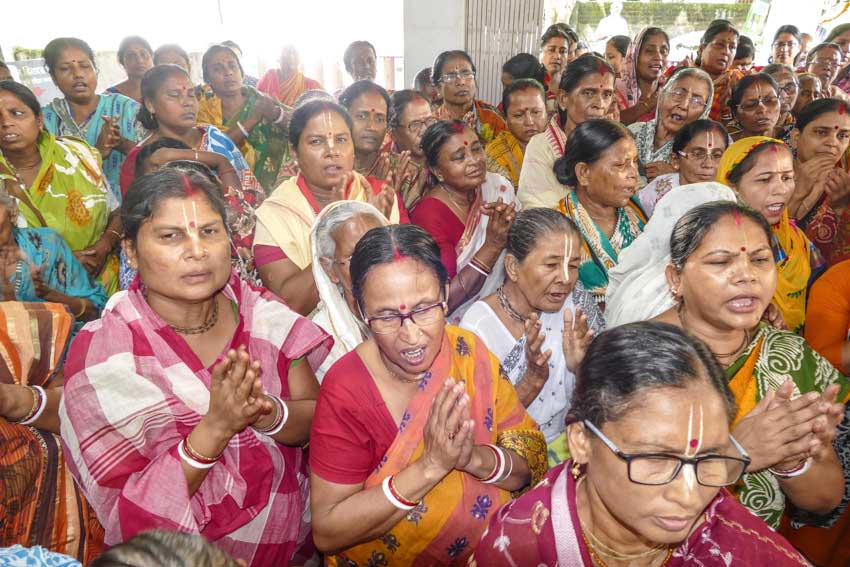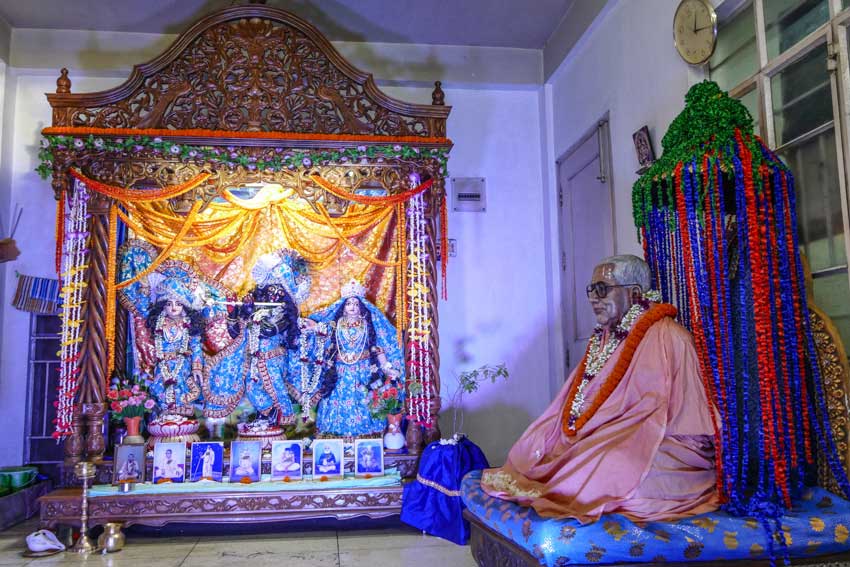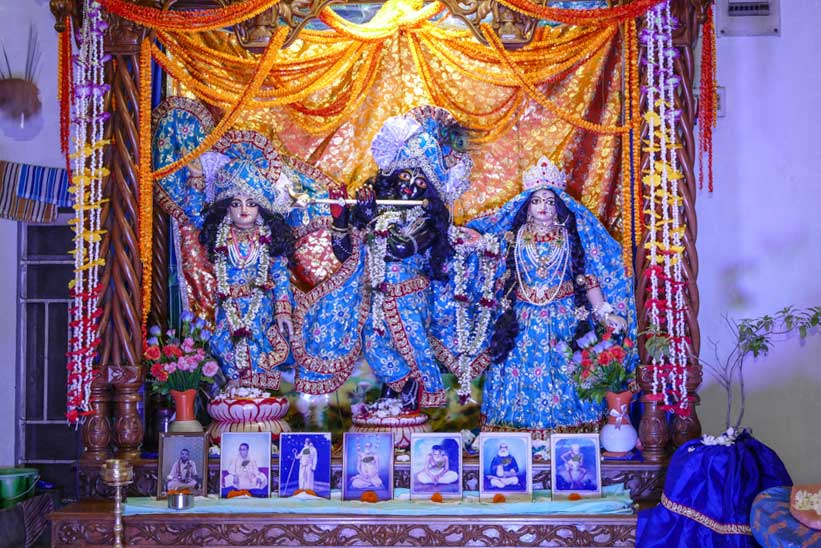 All through the morning holy devotees are busily engaged in the cooking services.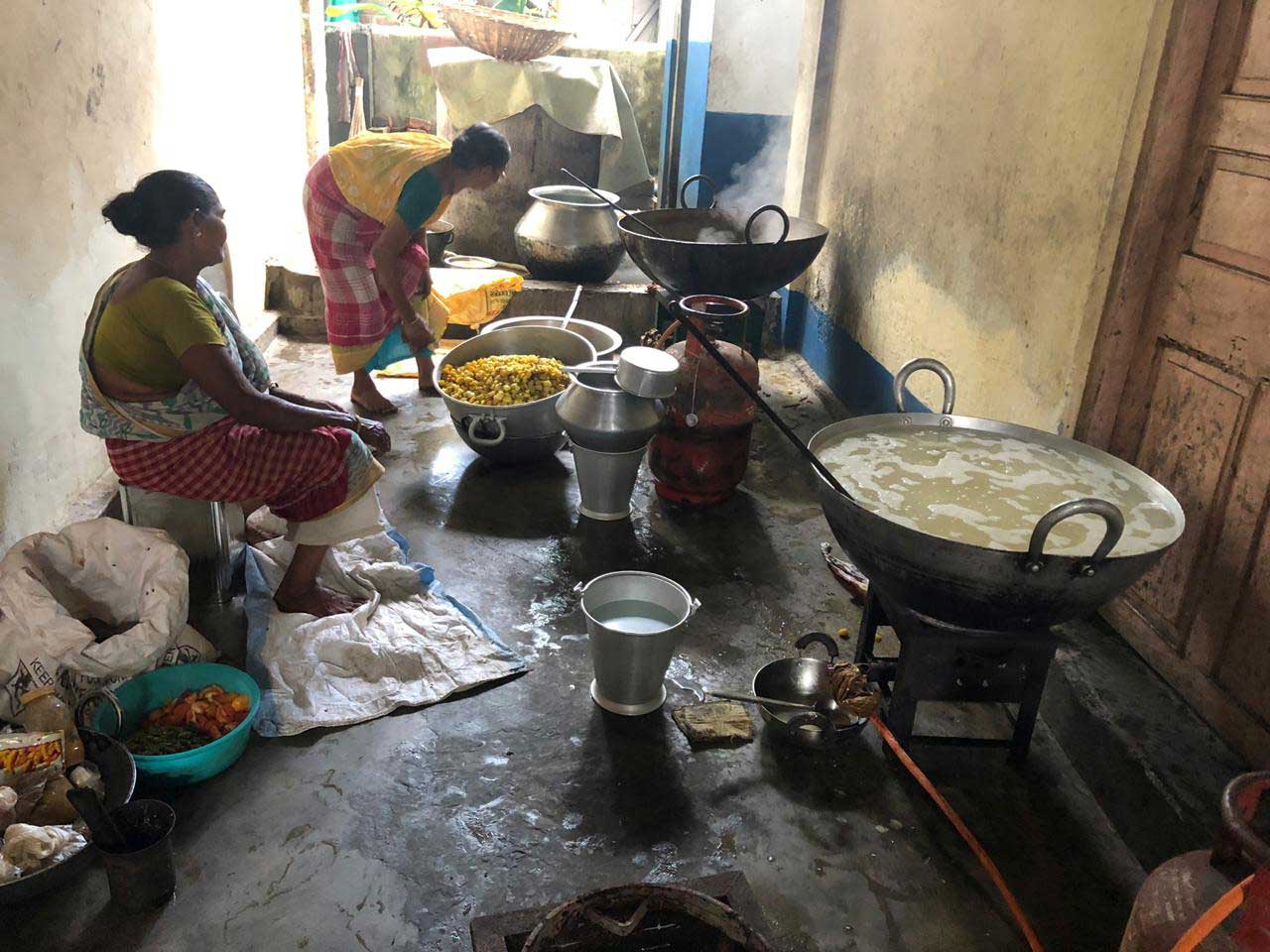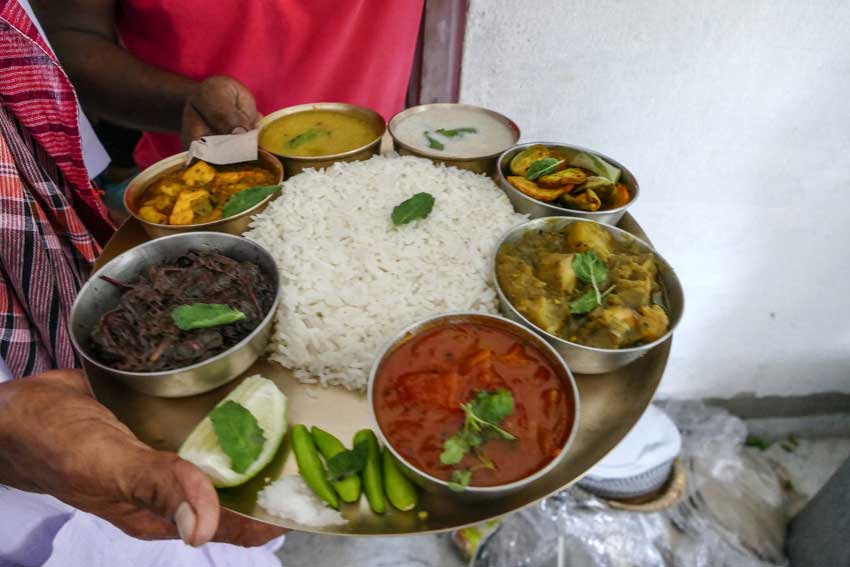 A snapshot of the festive offering: rice, sak, dal, paneer subji, potato subji, fries, chutney, and sweet rice (and condiments: lemon, chilli, and salt).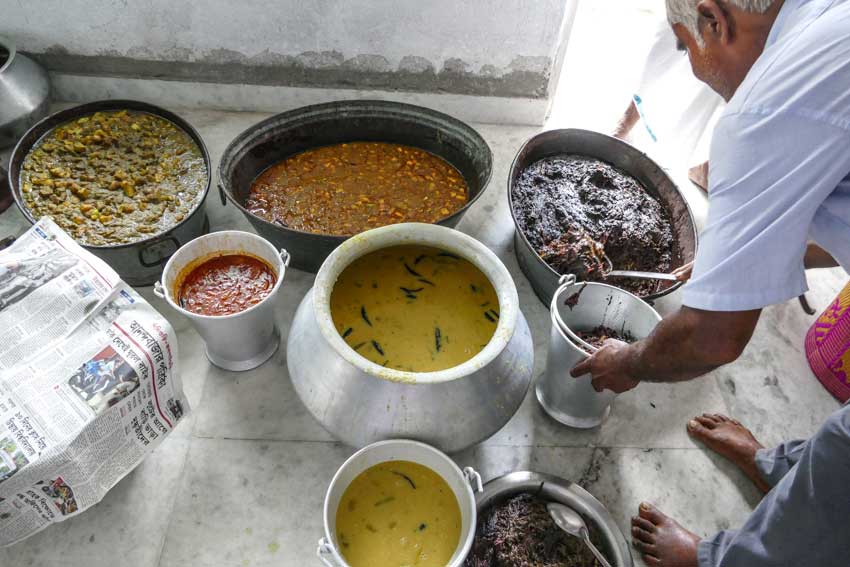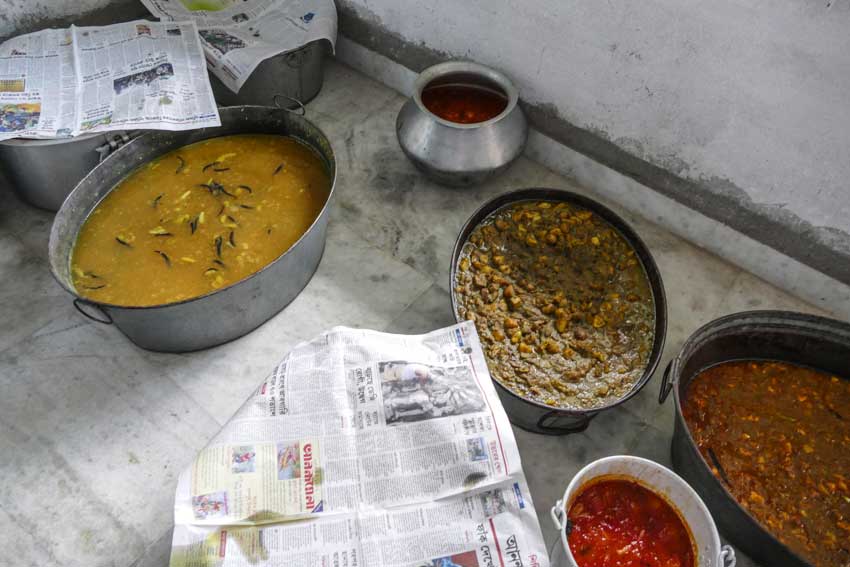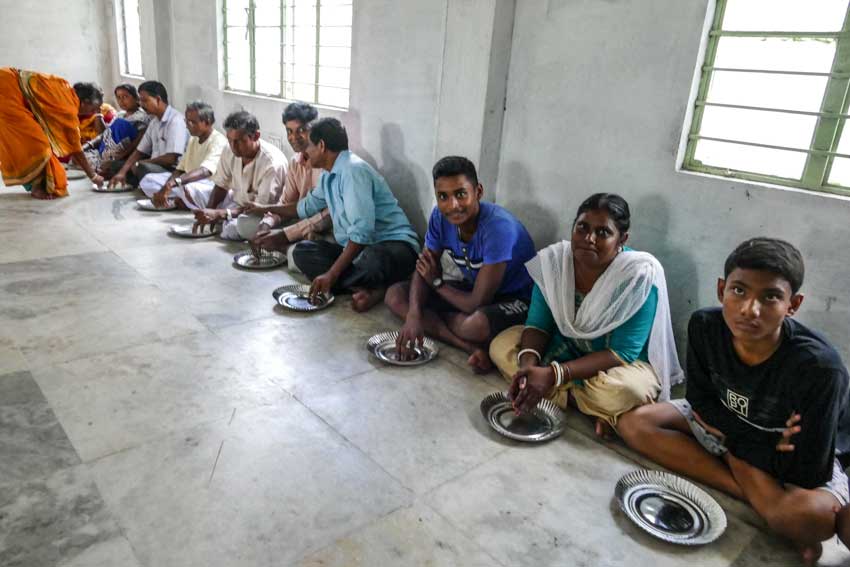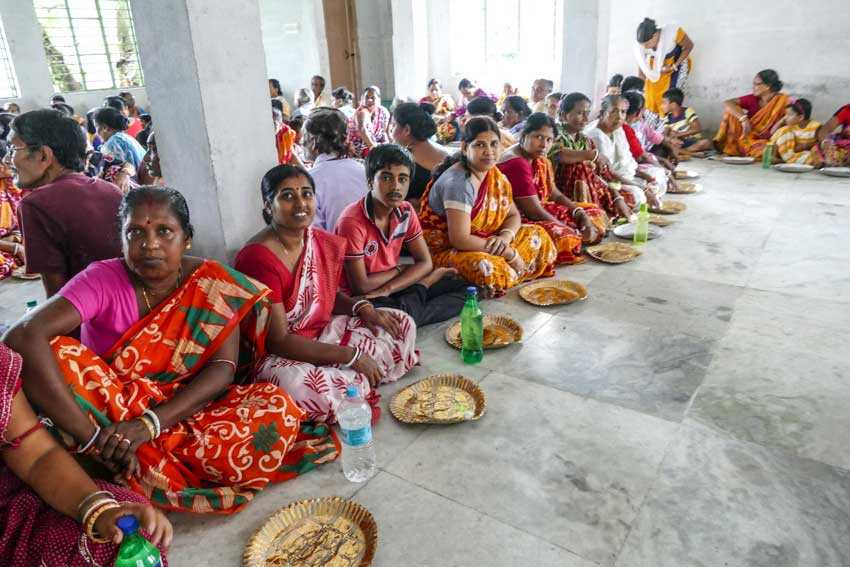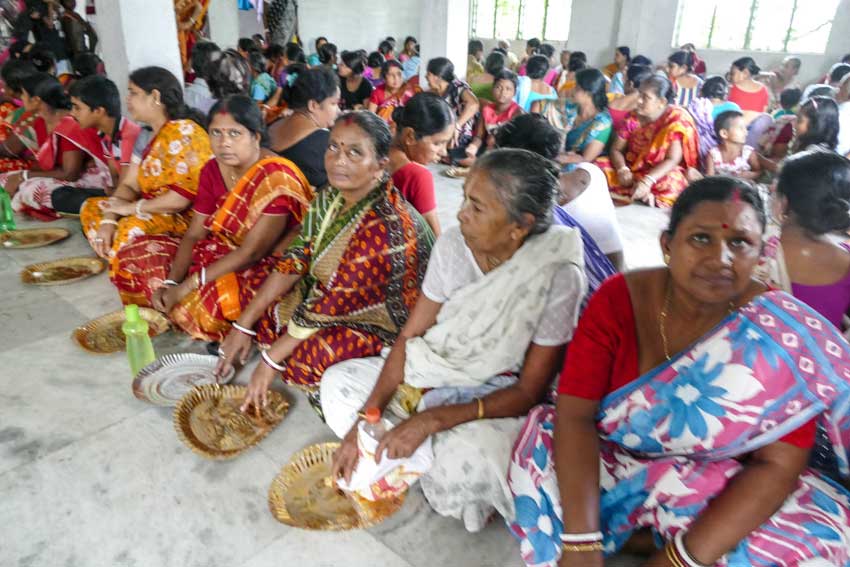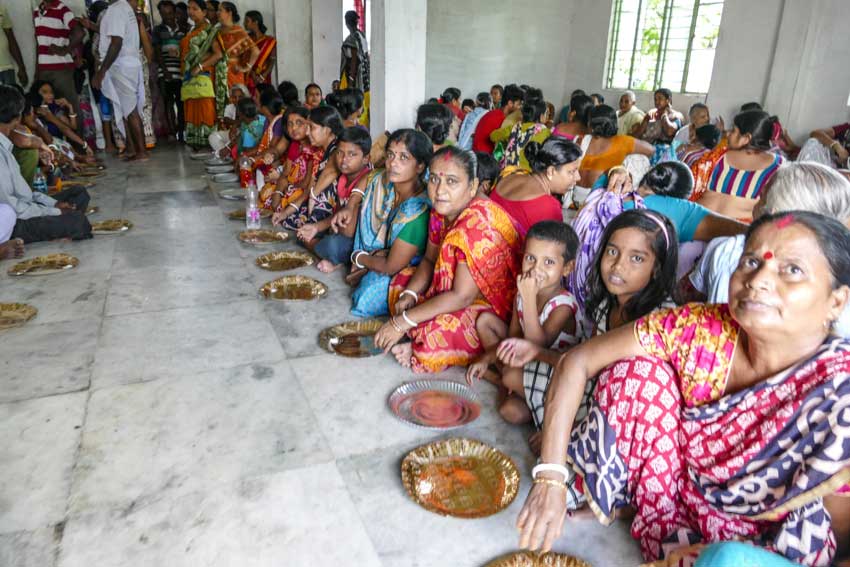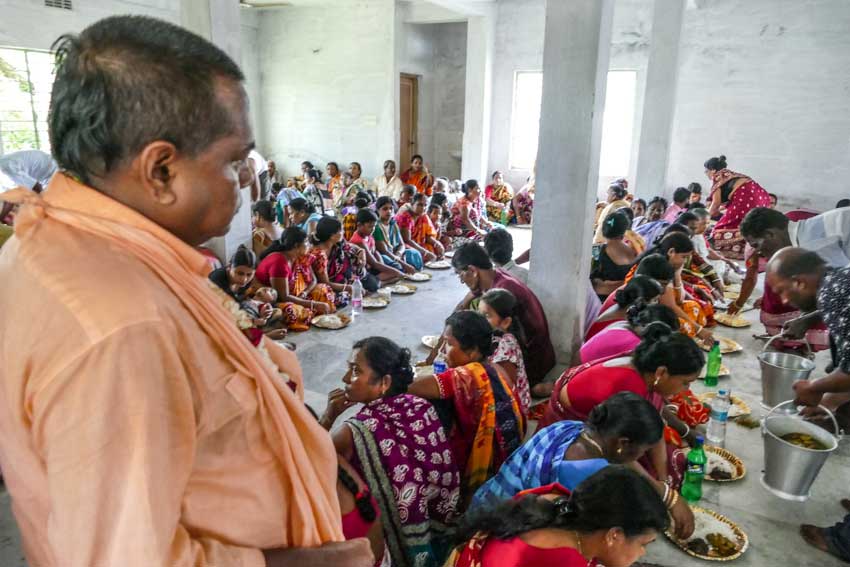 His Divine Grace personally makes sure everybody is served prasadam properly and smoothly.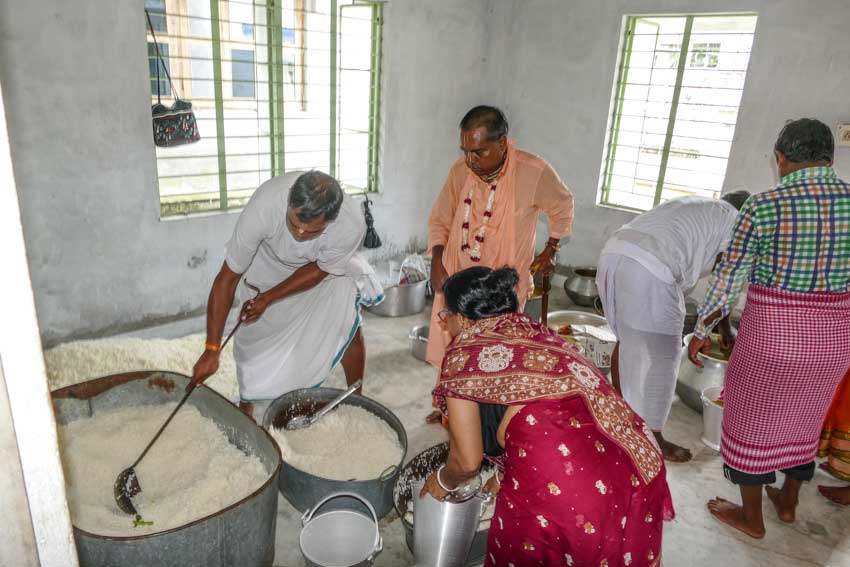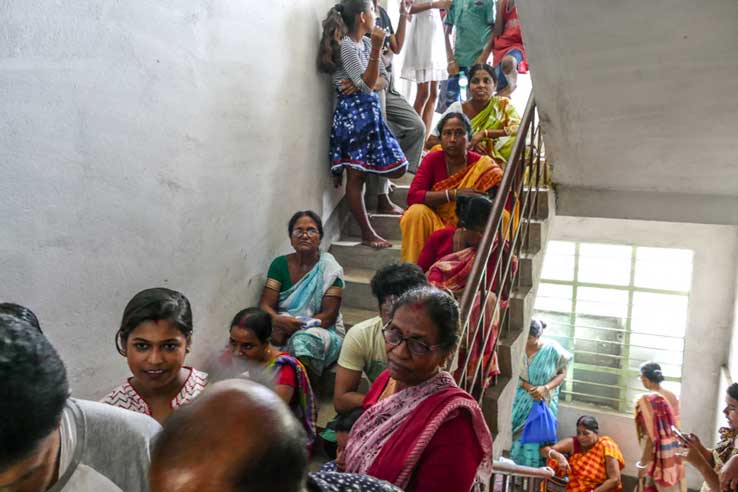 Devotees and local guests waiting for the second sitting to honour prasadam.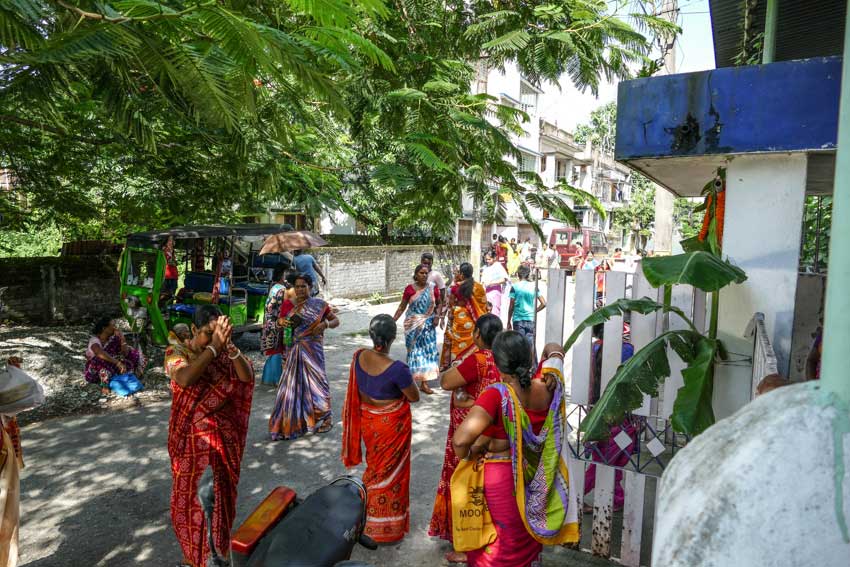 Many guests then return to their homes paying respects to the Lordships on the way.
HARE KRISHNA HARE KRISHNA KRISHNA KRISHNA HARE HARE | HARE RAMA HARE RAMA RAMA RAMA HARE HARE