Sri Nrisingha Palli: Construction Progress
Friday, 20 September 2019
Nadia, West Bengal
Photographs courtesy of Sripad Bhakti Nandan Sadhu Maharaj
pujya-sri-guru-varga-vandita-mahabhavanvitayah sada
paurvaparya-parampara-prachalita-prajya-pramurtakrteh
bhakter nirmala-nirjharasya nibhrtam samraksakam sadaram
vande sri-gurudevam anata-sira acharya-varyam nijam
"I bow my head in eternal obeisance to my Gurudev, the best of acharyas, Srila Bhakti Nirmal Acharya Maharaj. He is the ever vigilant, stalwart guardian of the current of pure devotion whose highest form flows from our most worshippable Sri Rupanuga Guru-varga in their exclusive dedication to Mahabhav, Srimati Radharani."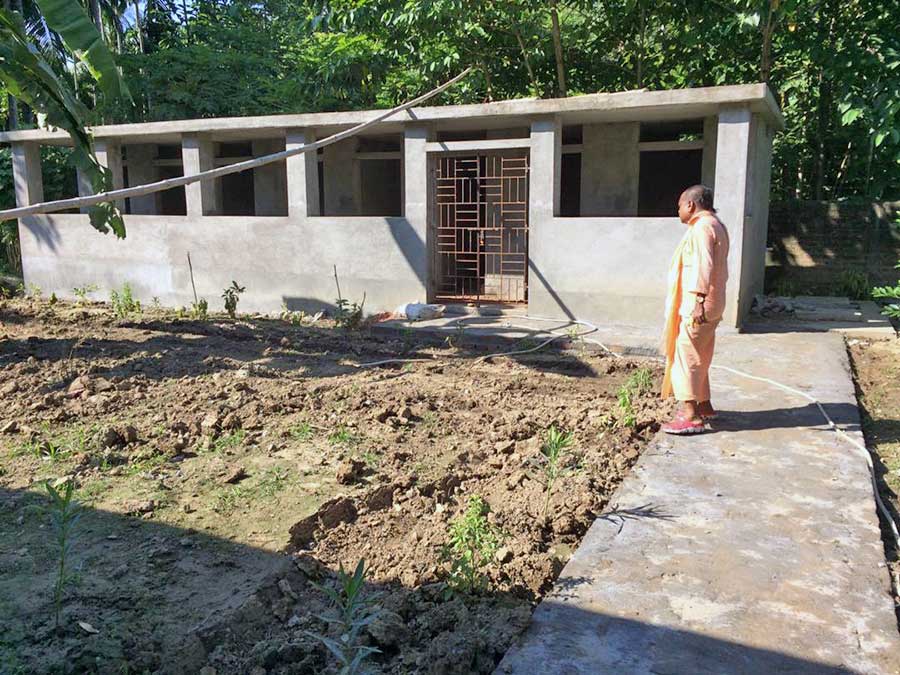 Now that the rough part of the construction is over, the land is being affectionately cultivated by the devotees to restore the garden.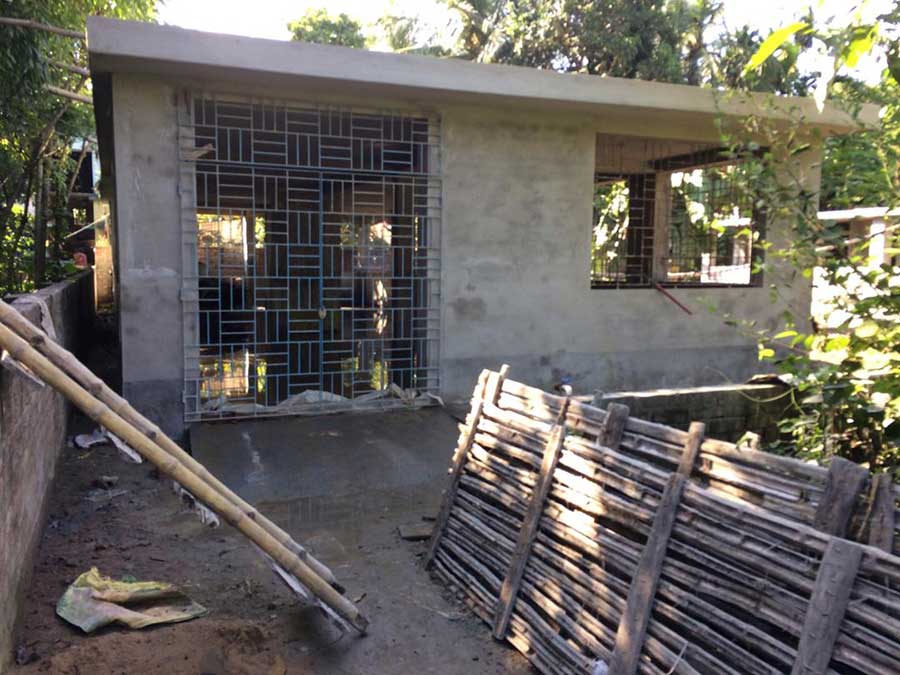 The new kitchen for the festival time is now completed, only painting, electric and a few other minor works are left.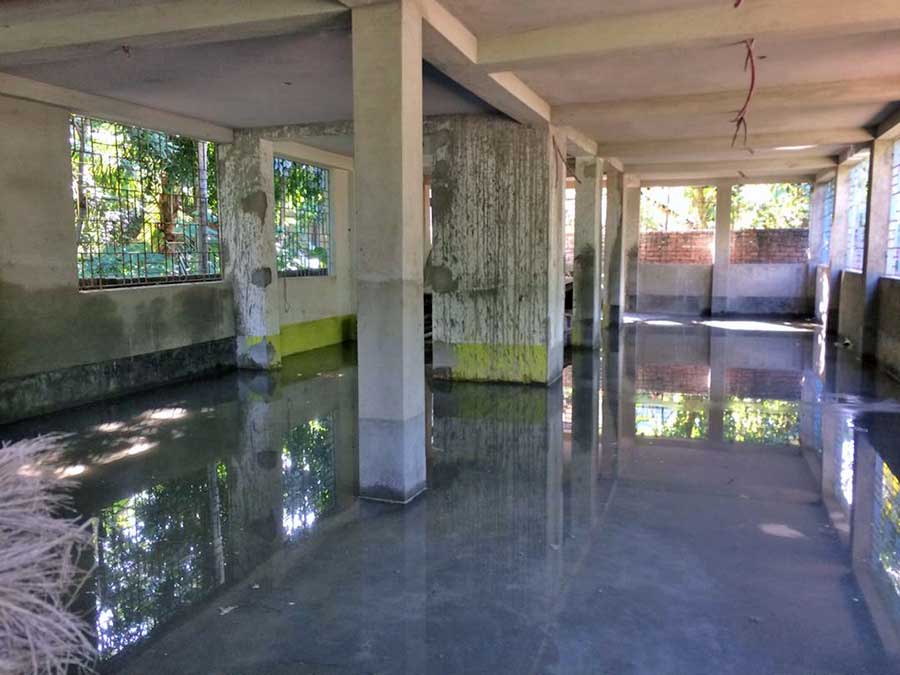 Inside the new outbuilding kitchen.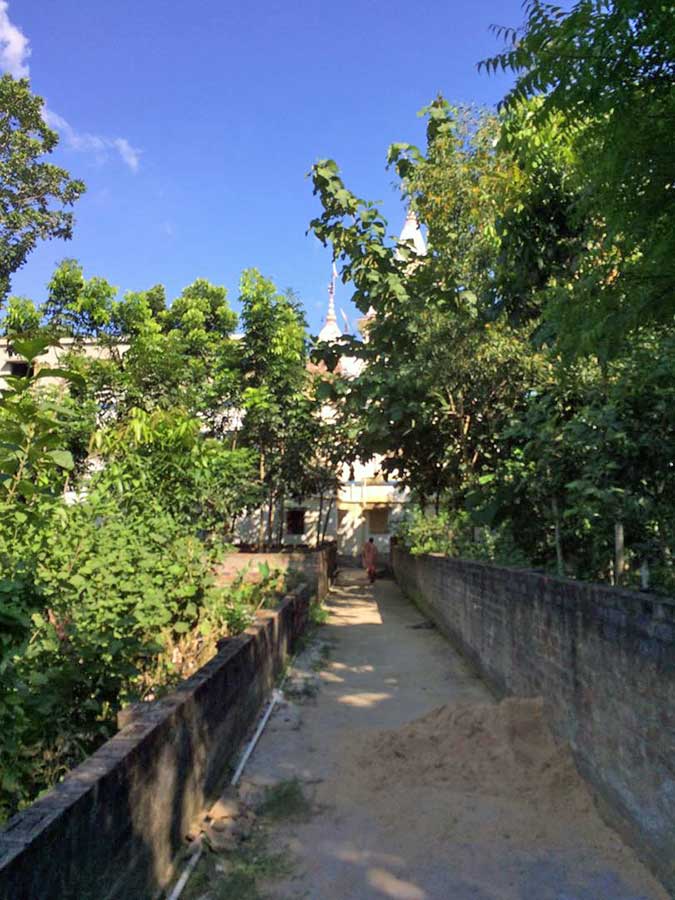 After the rainy season, all the trees are lush and the temple compound is flourishing.

The view of the new top floor. Once the plastering is finished and the floor painted, it will merge beautifully with the rest of the building.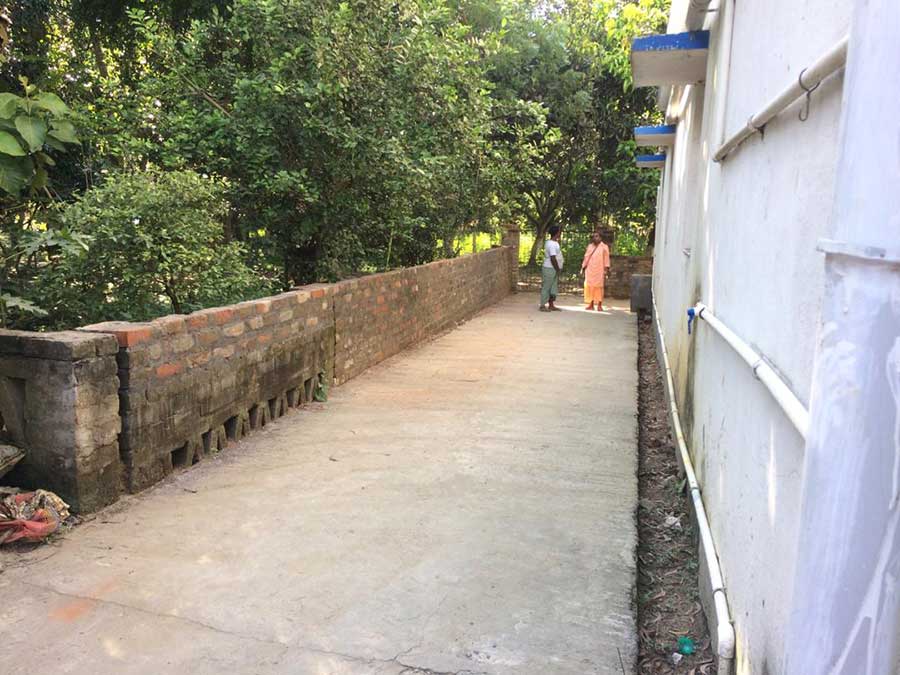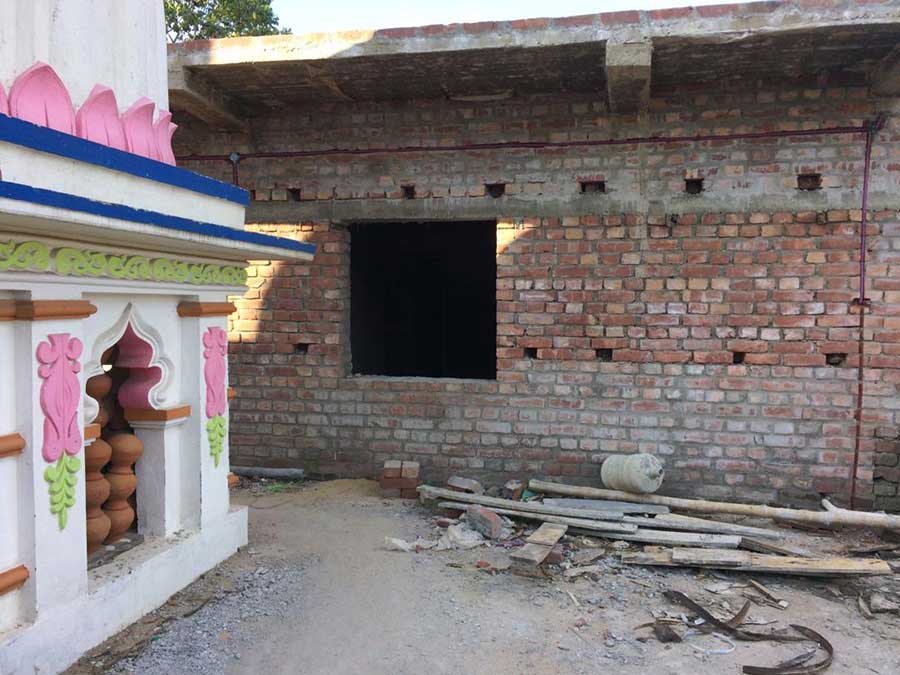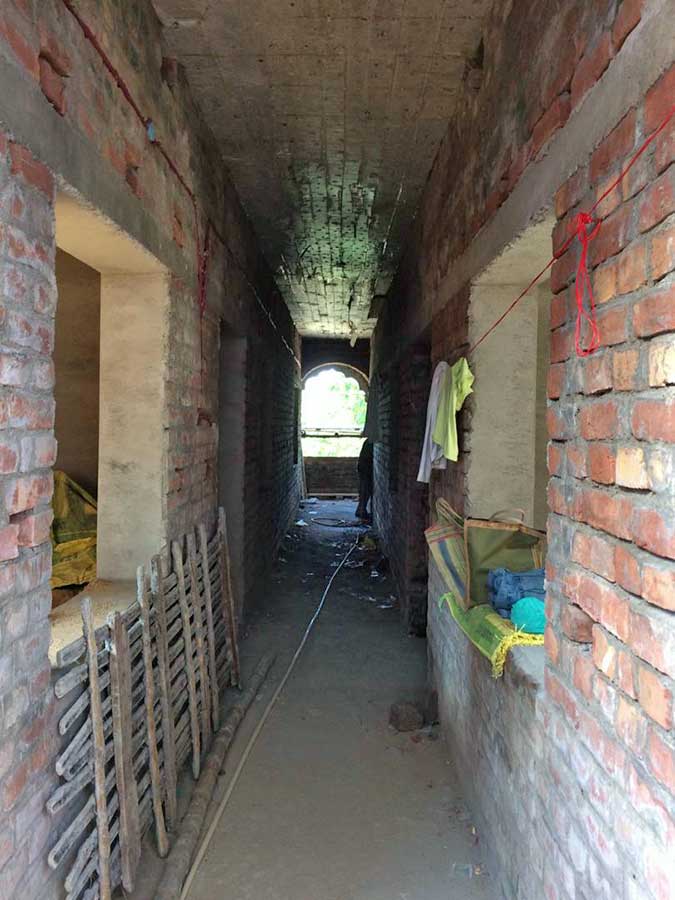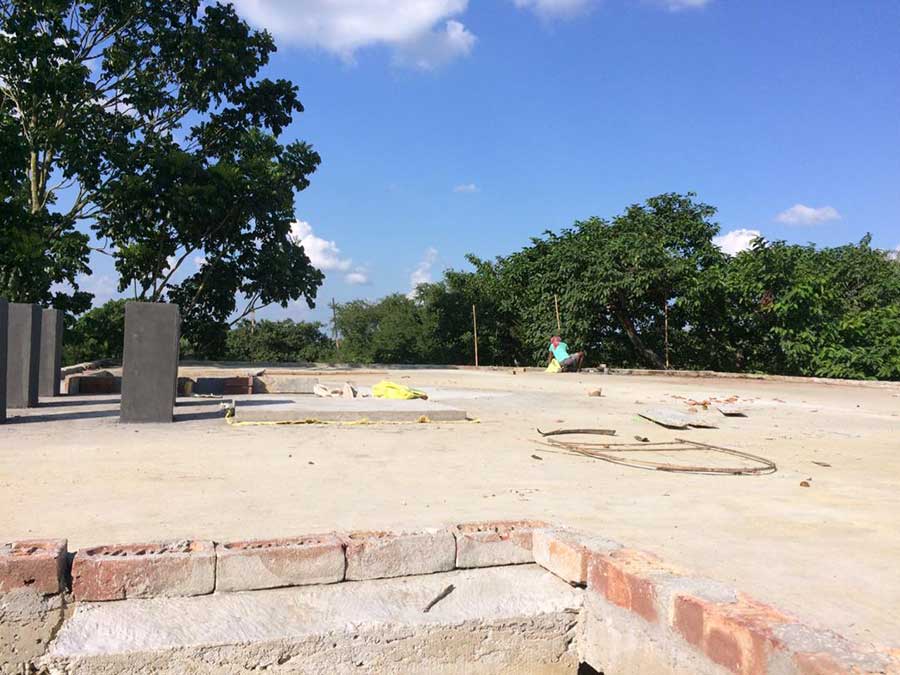 The new roof.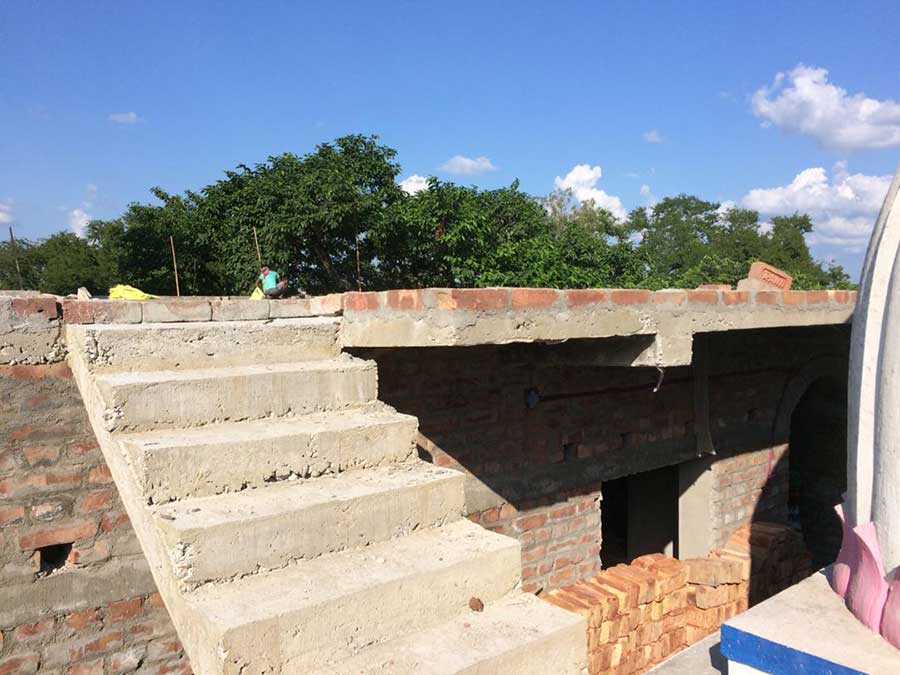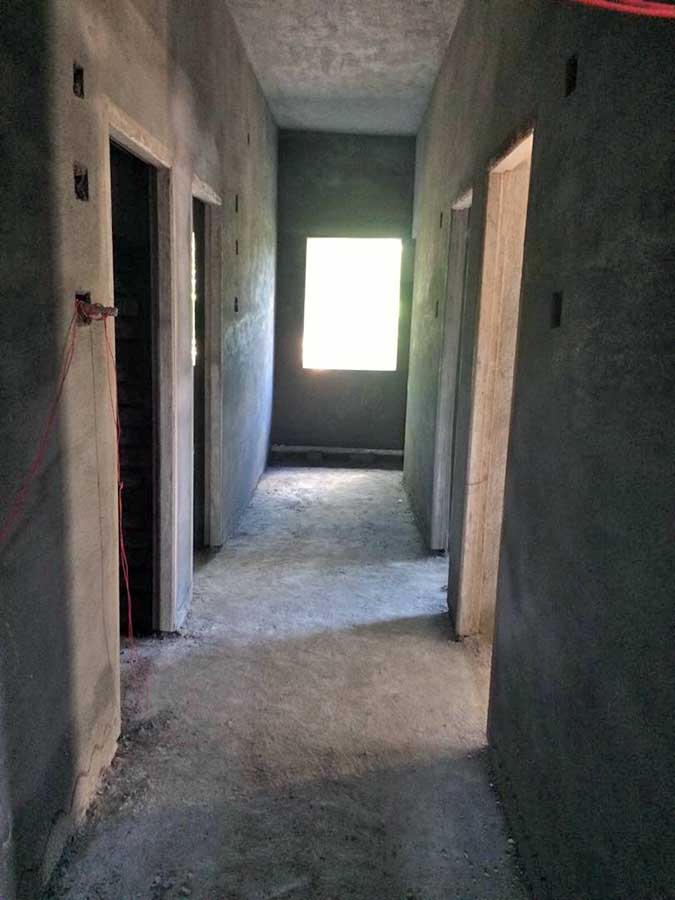 Plastering is now finished in all the rooms.

His Divine Grace is picking jasmine trees at a nursery

Back in Kolkata, His Divine Grace is reading for the devotees from Sri Upadesh, vol. 2