Sri Govardhan Parikrama: Day Two
Tuesday, 29 October 2019
Govardhan, Uttar Pradesh
Photographs courtesy of Sripad B.N. Sadhu Maharaj
pujya-sri-guru-varga-vandita-mahabhavanvitayah sada
paurvaparya-parampara-prachalita-prajya-pramurtakrteh
bhakter nirmala-nirjharasya nibhrtam samraksakam sadaram
vande sri-gurudevam anata-sira acharya-varyam nijam
"I bow my head in eternal obeisance to my Gurudev, the best of acharyas, Srila Bhakti Nirmal Acharya Maharaj. He is the ever vigilant, stalwart guardian of the current of pure devotion whose highest form flows from our most worshippable Sri Rupanuga Guru-varga in their exclusive dedication to Mahabhav, Srimati Radharani."
pramada-madana-lilah kandare kandare te
rachayati nava-yunor dvandvam asminn amandam
iti kila kalanartham lagnakas tad-dvayor me
nija-nikata-nivasam dehi govardhana tvam
"O Govardhan, the Divine Couple liberally enact Pastimes of mad love in your caves. Please grant me a dwelling beside you so I can see Their Pastimes."
---
vaisnavera pada-dhuli tahe mora snana-keli
tarpana mora vaisnavera nama
vaisnavera uchchhista tahe mora mano-nistha
vaisnavera namete ullasa
"The feet dust of the Vaishnavs is where I sport and take bath, Vaishnavs' name is the water oblation. My mind is intently fixed upon the remnants of Vaishnavs, and I am elated at the name of Vaishnavs."
gangara-parasa ha-ile paschate pavana
darsane pavitra kara—ei tomara guna
"If the Ganges touches someone, they are purified some time later; but one becomes purified just by seeing you, O Vaishnava Thakur. Such is your power."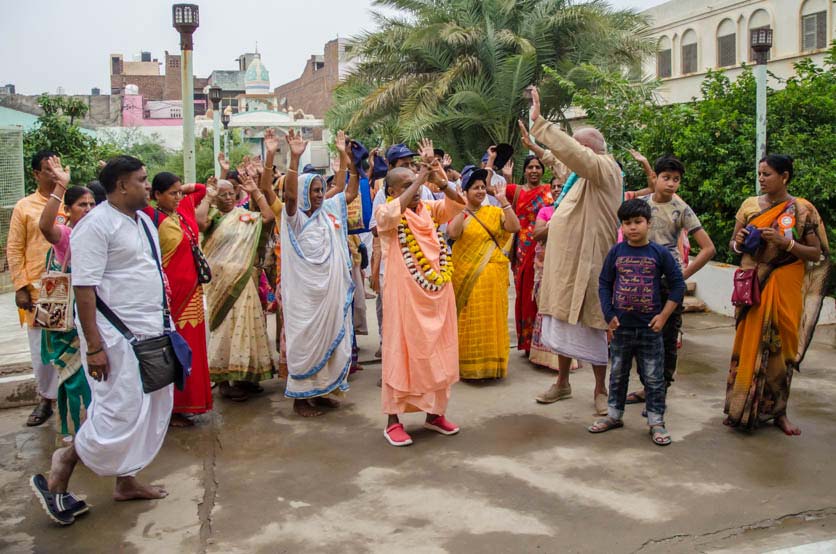 The parikrama starts in the afternoon after honouring prasadam.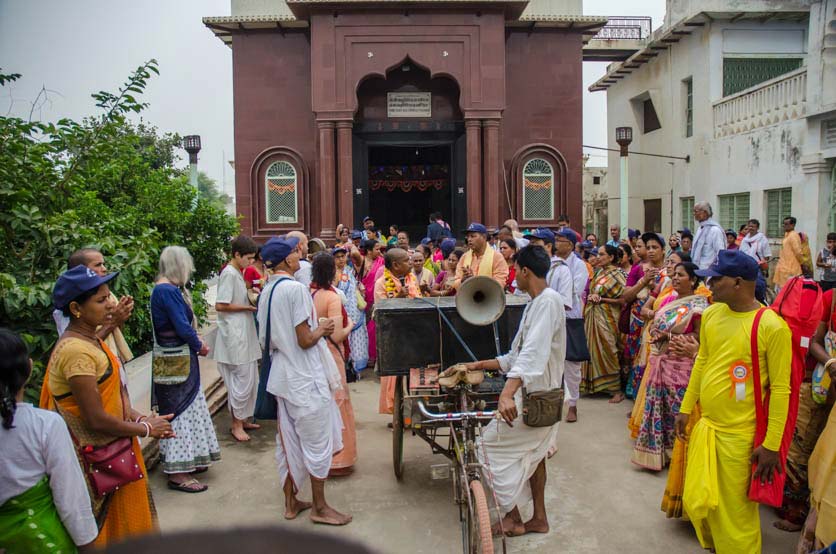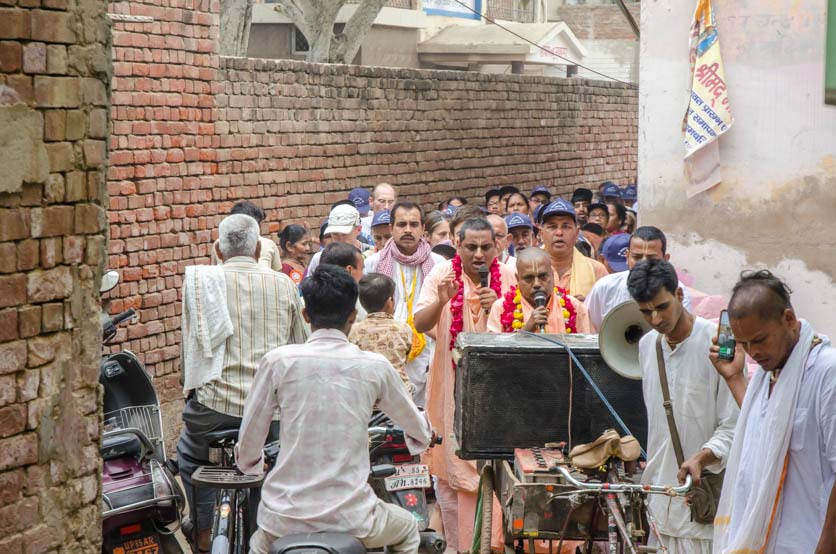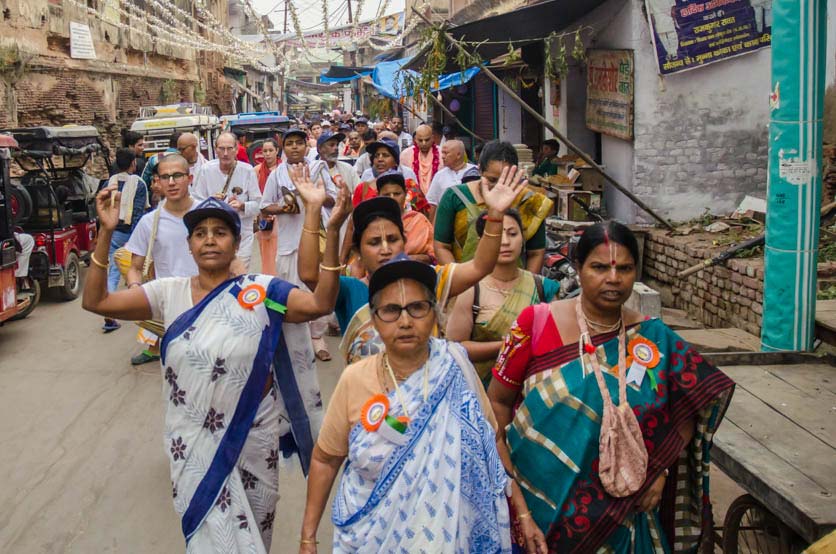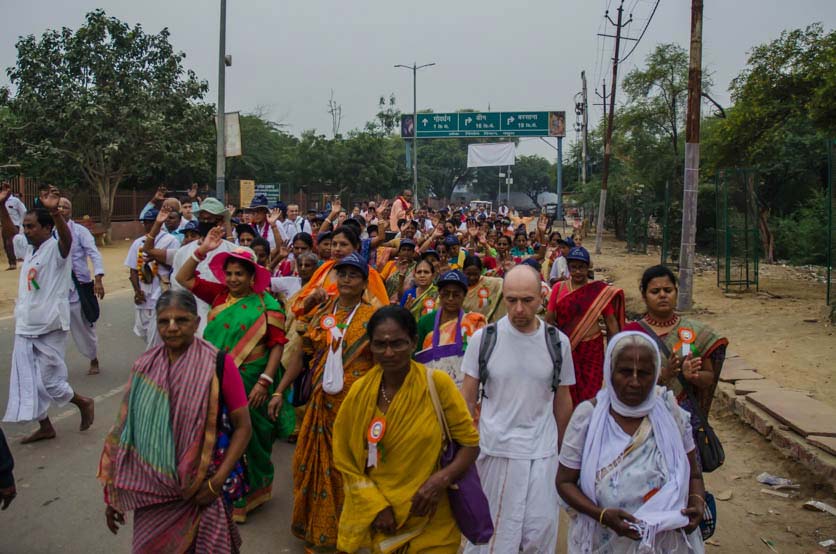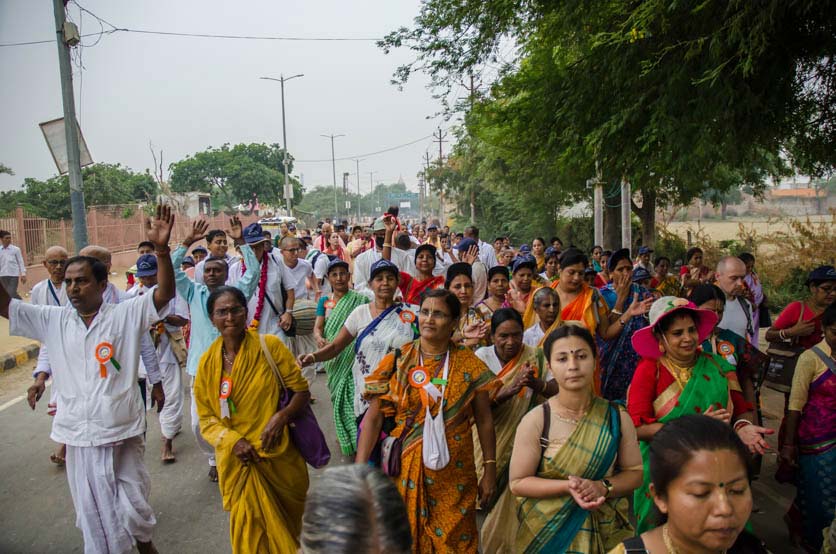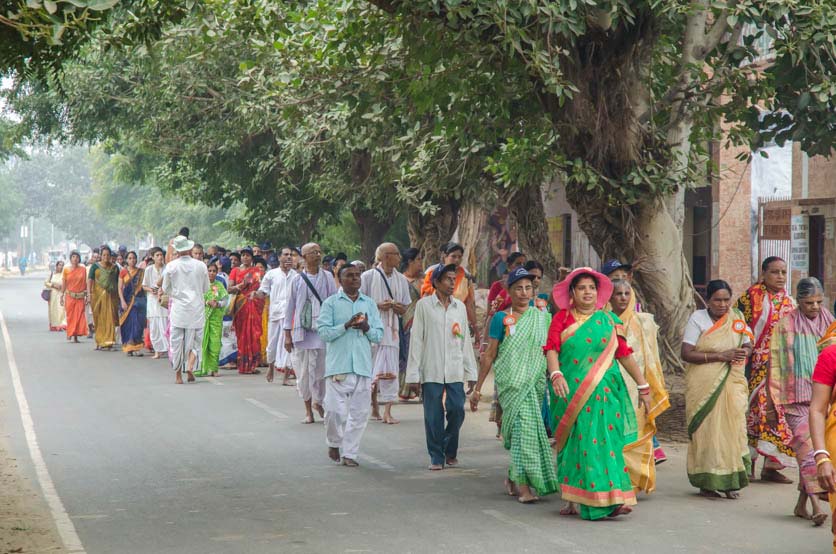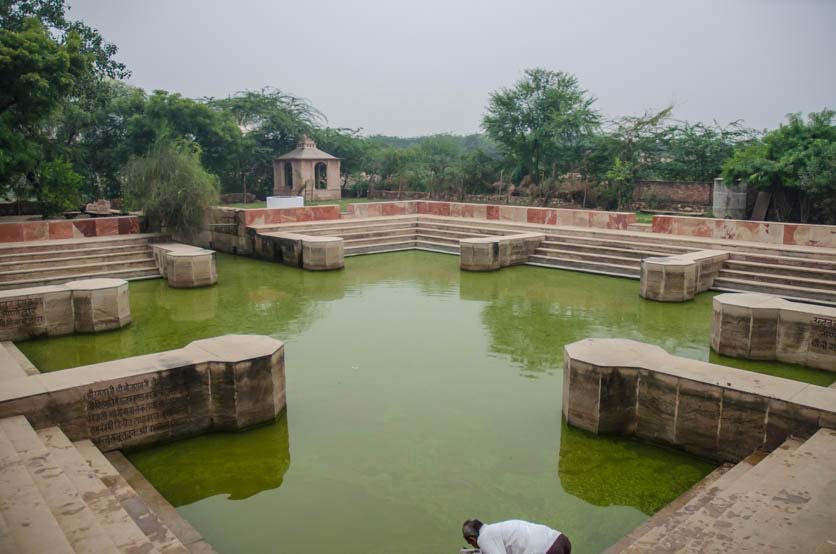 The first stop is Sri Uddhava Kunda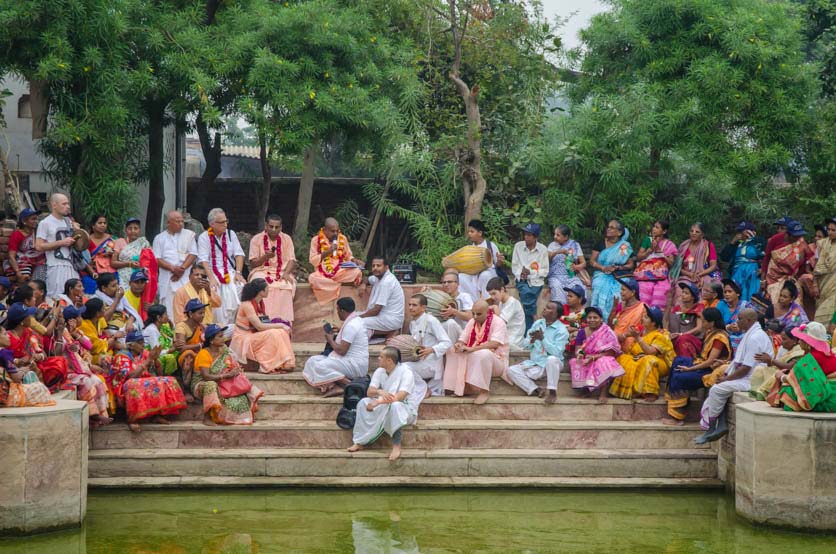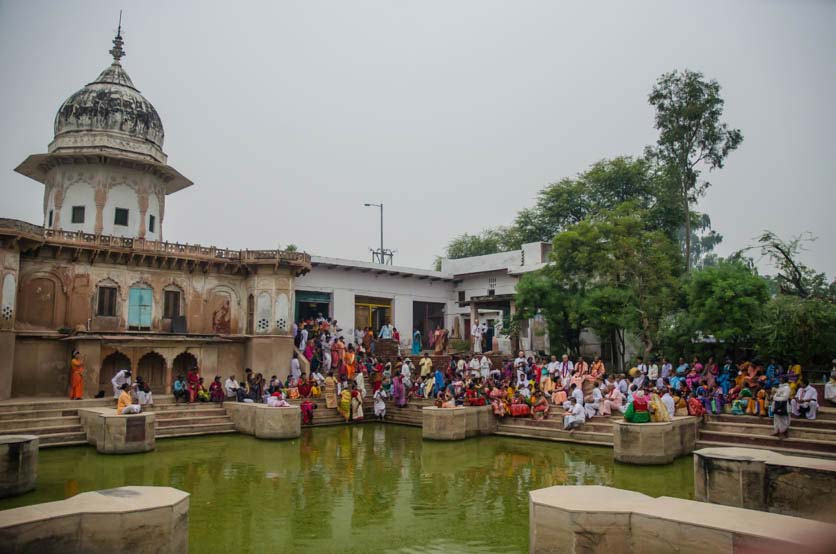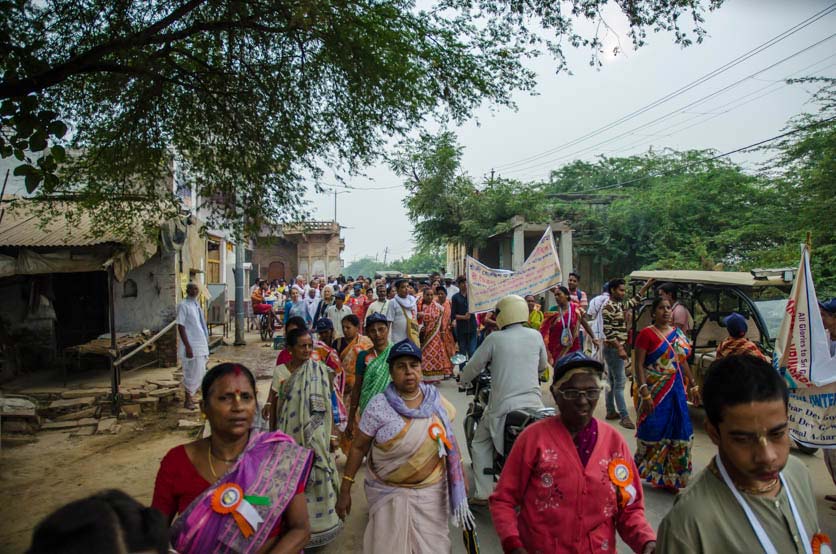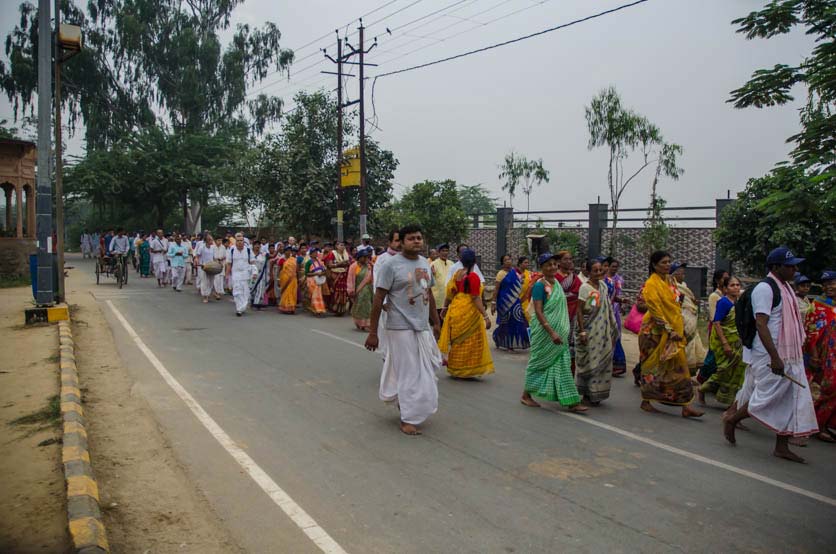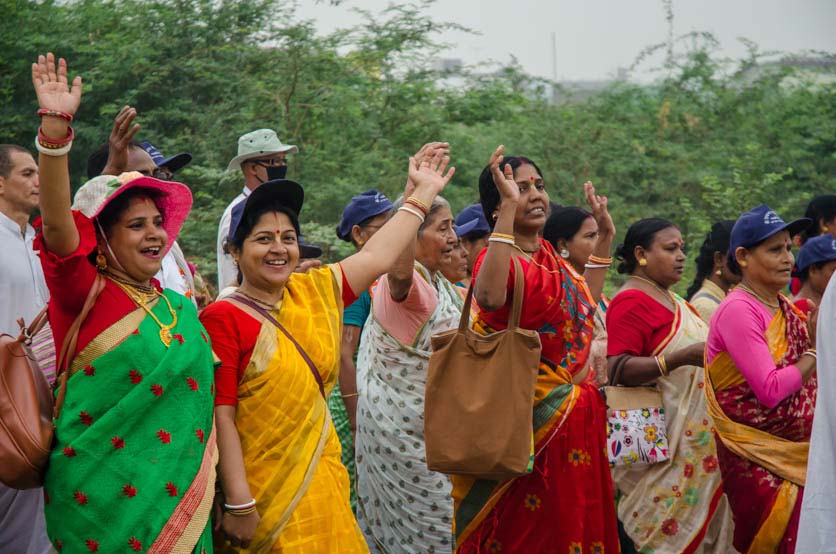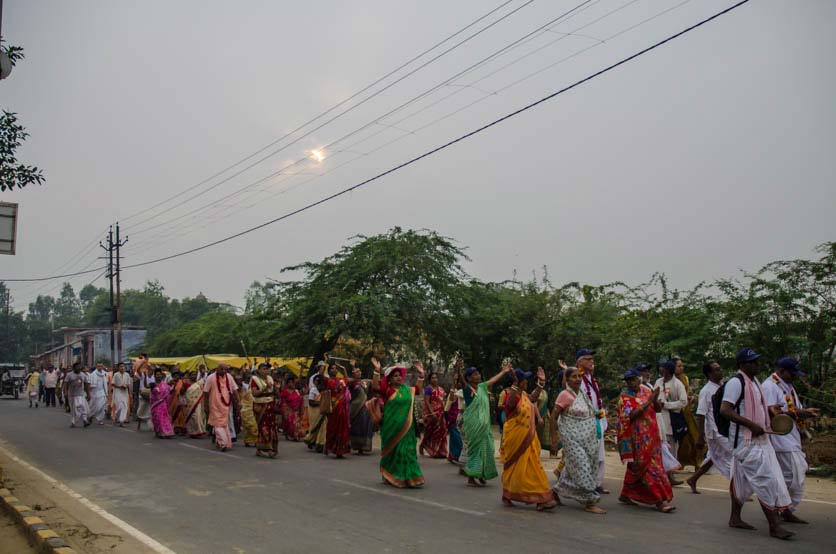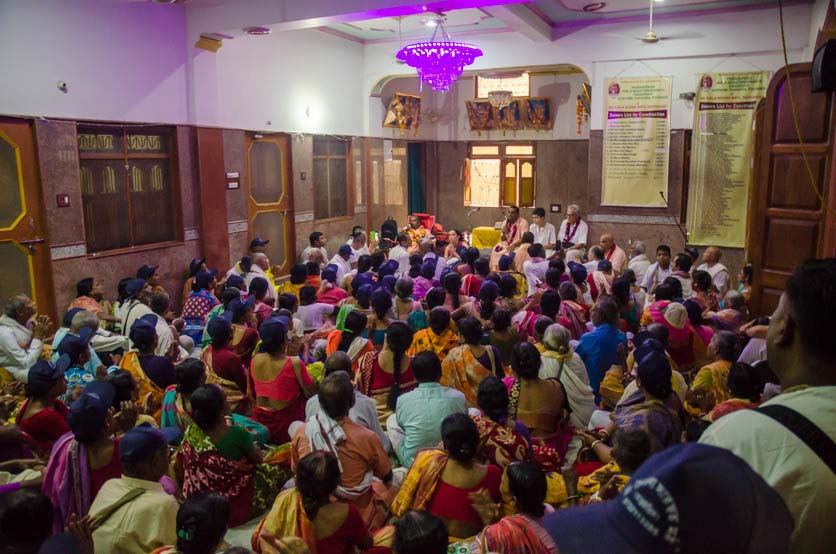 At Sri Sri Radha Kunjabihari Gaudiya Math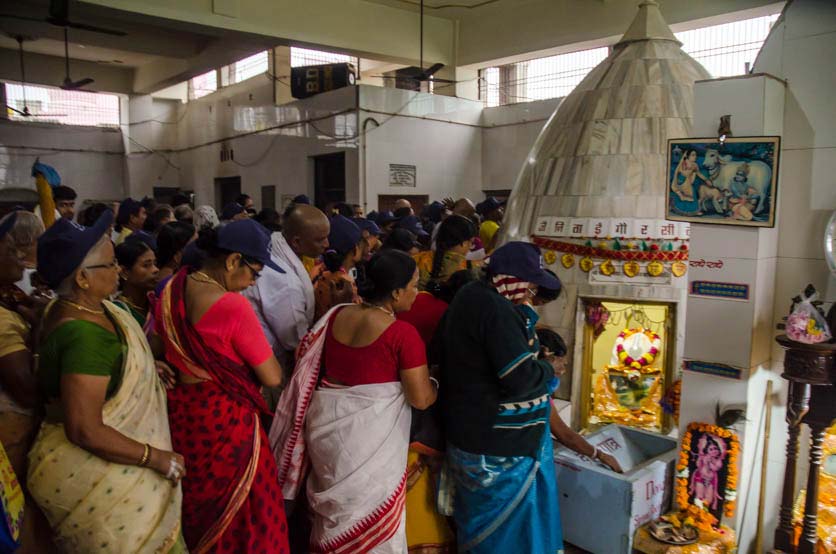 Samadhi of Srila Raghunath Das Goswami Prabhu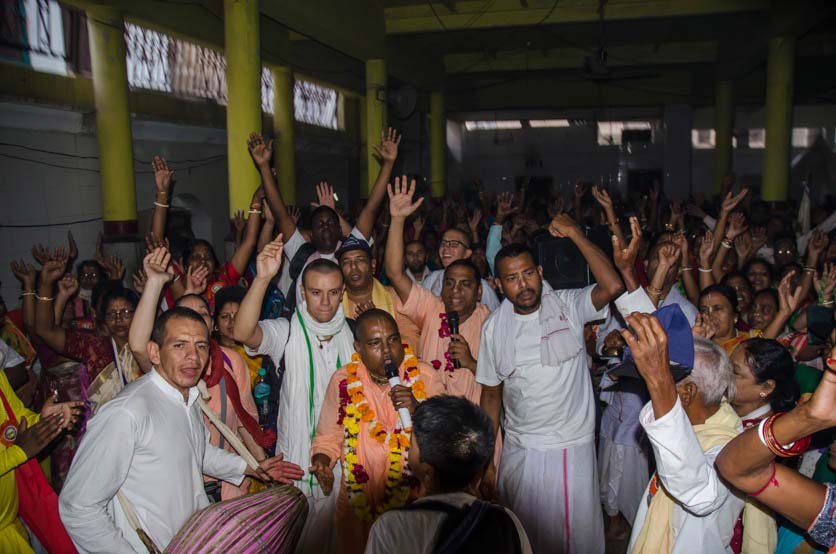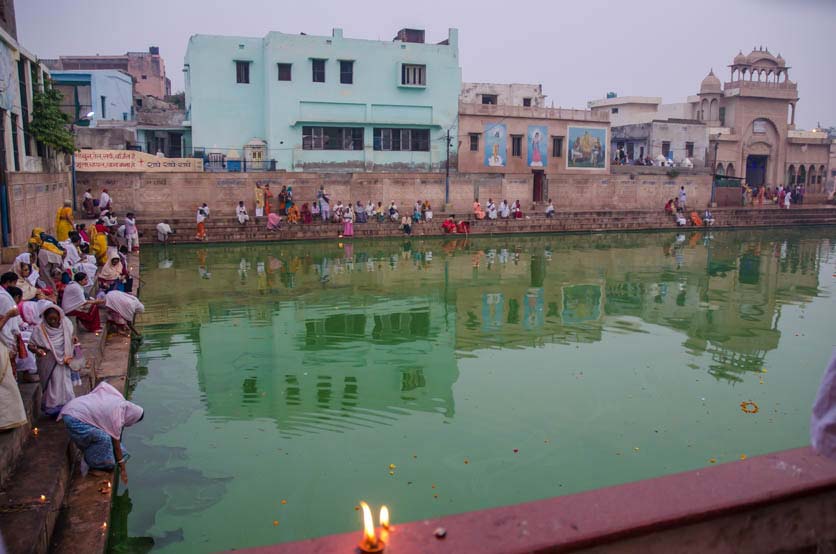 At Sri Radha Kunda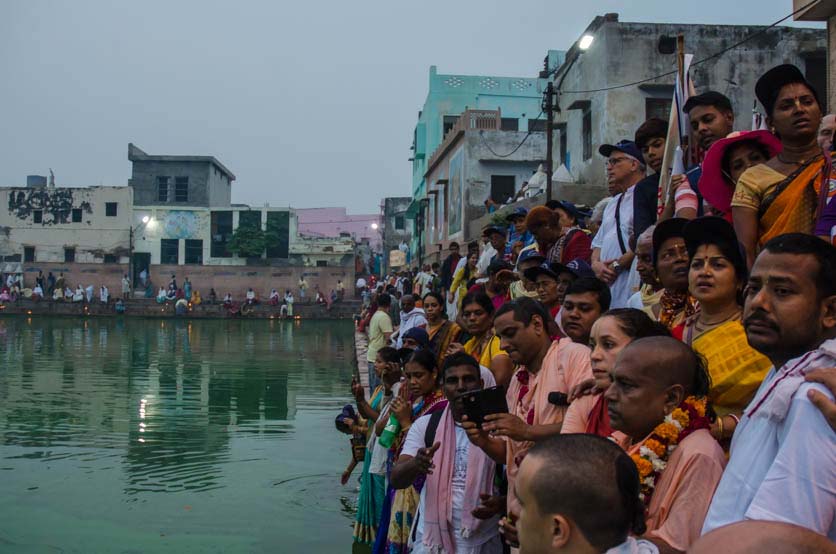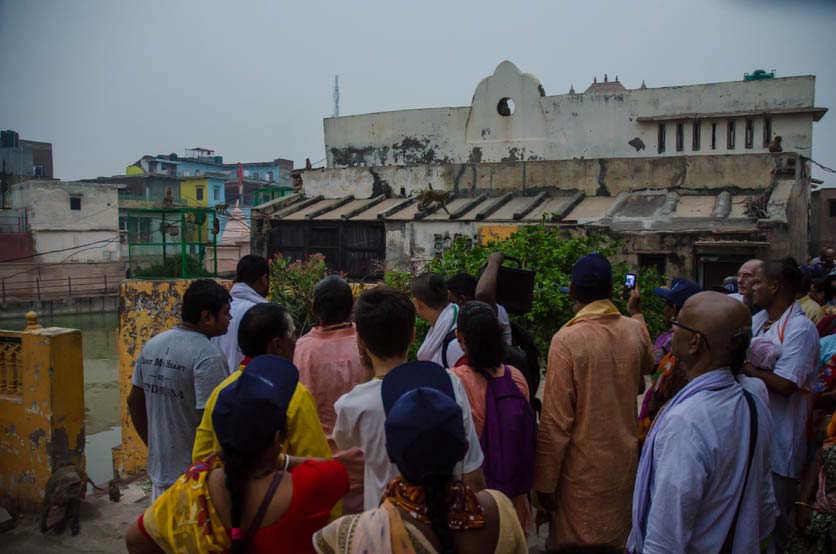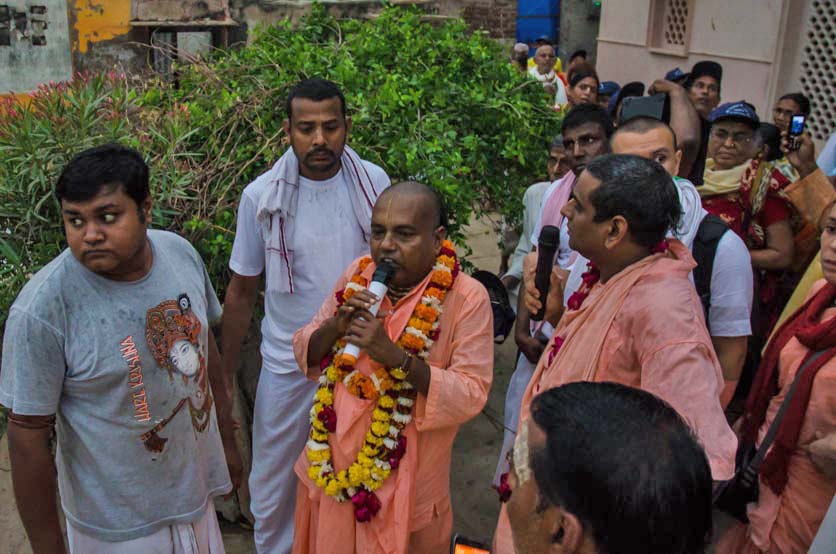 Adjacent Shyama Kunda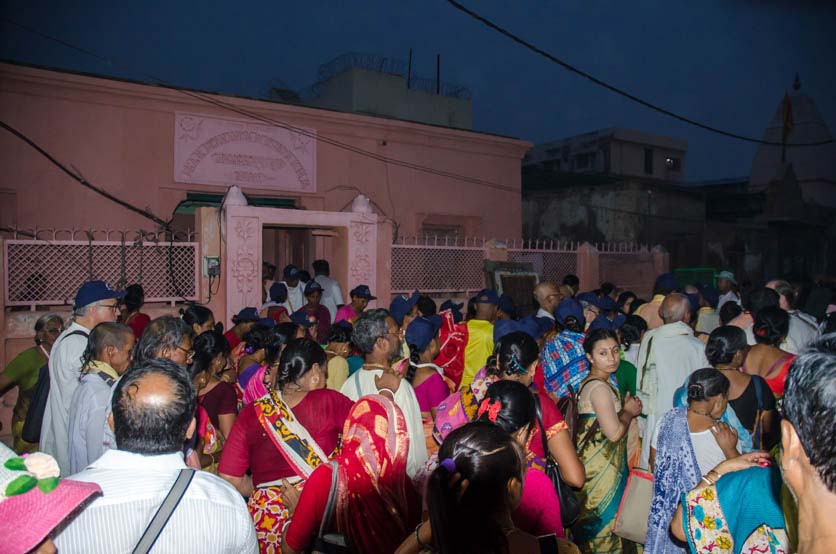 Braja Svananda Sukhada Kunja—bhajan kutir of Srila Bhaktivinod Thakur and Srila Saraswati Thakur Prabhupad

Srila Jiva Goswami Prabhu's bhajan kutir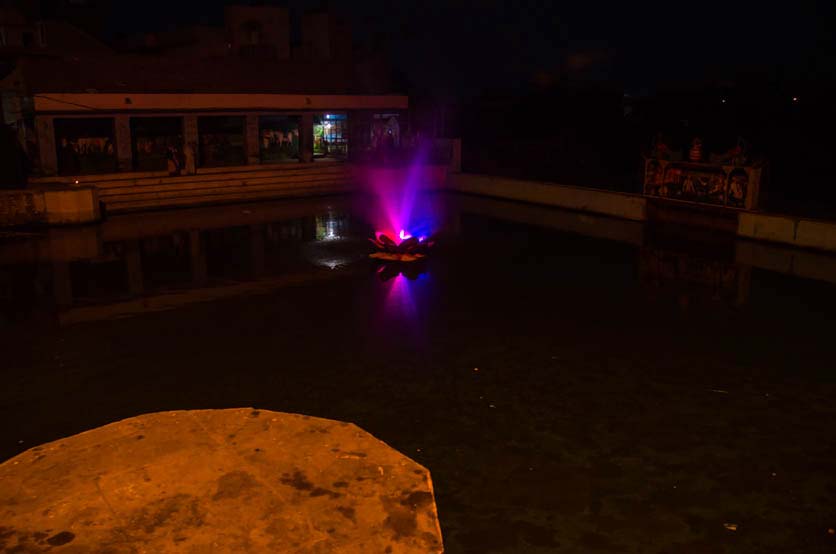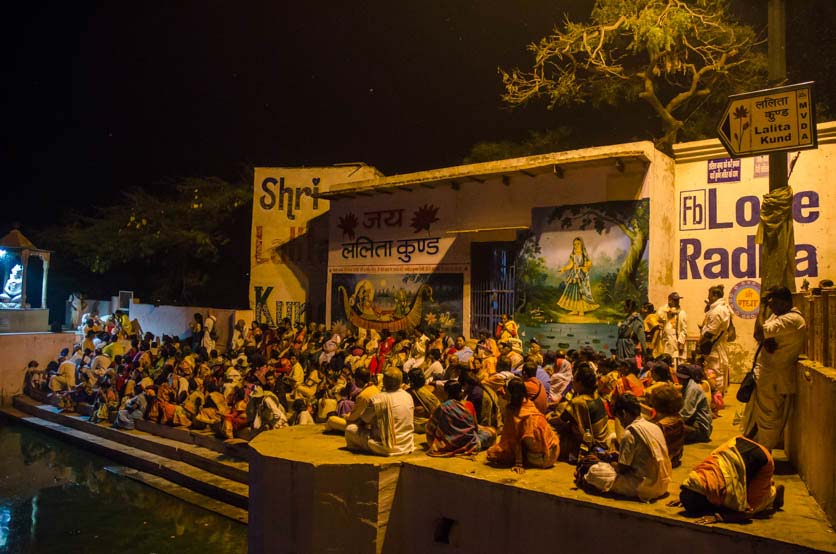 At Sri Lalita Kunda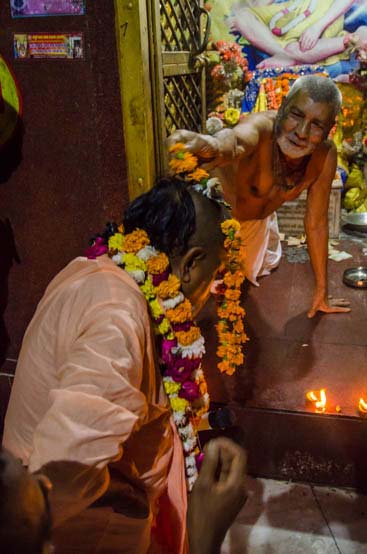 Mahaprabhu came to this place and spend some time in meditation.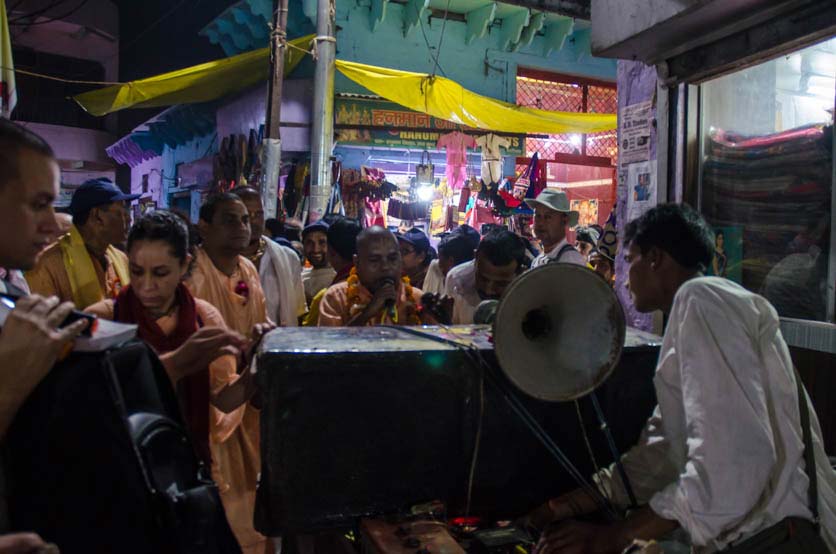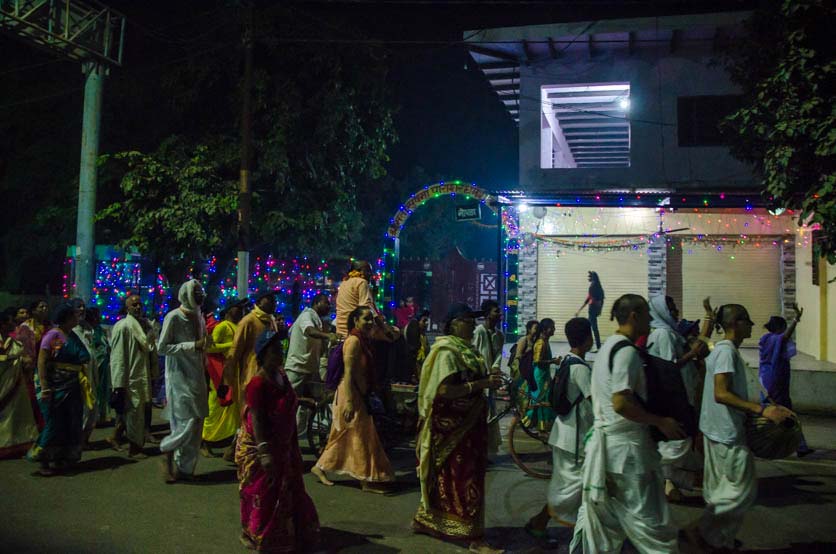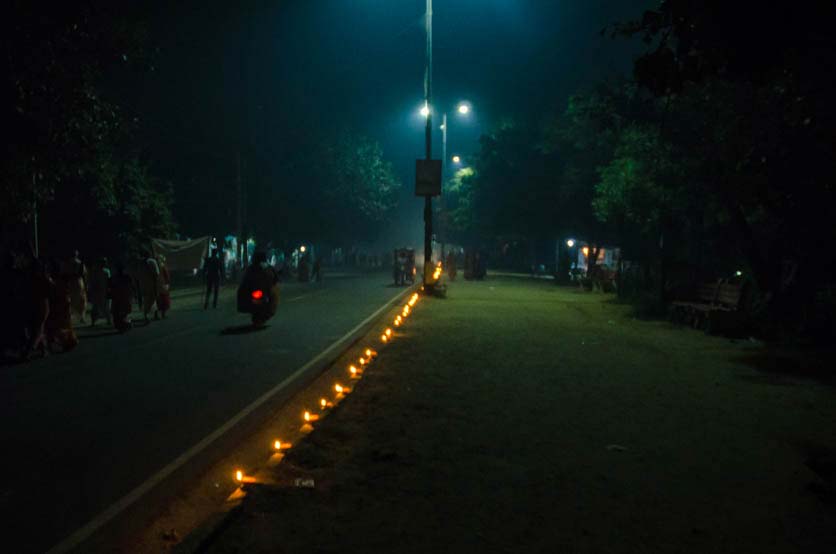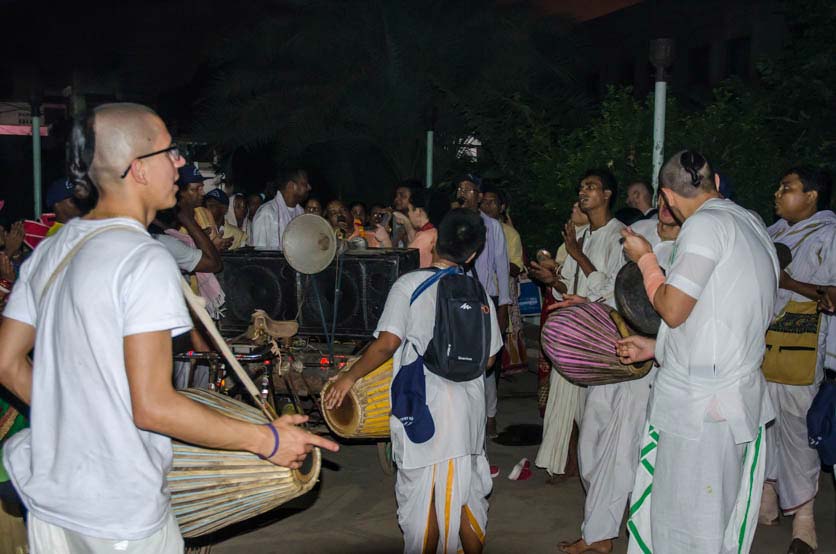 Back at the temple of Sri Chaitanya Saraswat Math