News from Sri Nrisingha Palli:
Construction Progress
Sunday, 24 November 2019
Nadia, West Bengal
Photographs courtesy of Sri Kamalendu Prabhu
pujya-sri-guru-varga-vandita-mahabhavanvitayah sada
paurvaparya-parampara-prachalita-prajya-pramurtakrteh
bhakter nirmala-nirjharasya nibhrtam samraksakam sadaram
vande sri-gurudevam anata-sira acharya-varyam nijam
"I bow my head in eternal obeisance to my Gurudev, the best of acharyas, Srila Bhakti Nirmal Acharya Maharaj. He is the ever vigilant, stalwart guardian of the current of pure devotion whose highest form flows from our most worshippable Sri Rupanuga Guru-varga in their exclusive dedication to Mahabhav, Srimati Radharani."

The new bathrooms outbuilding is now almost fully completed.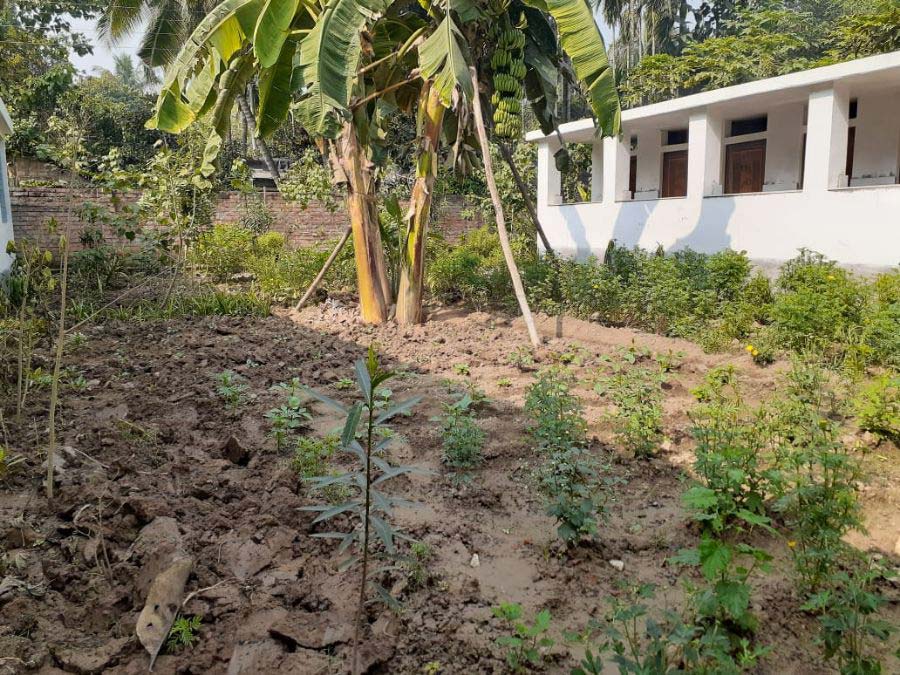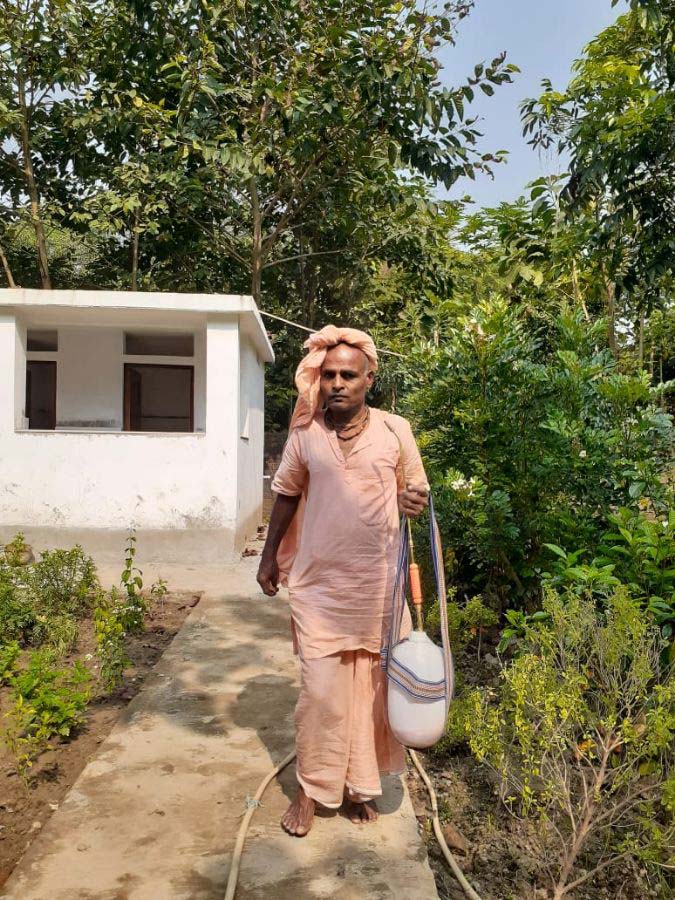 Sri Krishnapad Prabhu, by whose tireless energy the Lord's garden at Sri Nrisingha Palli temple is flourishing.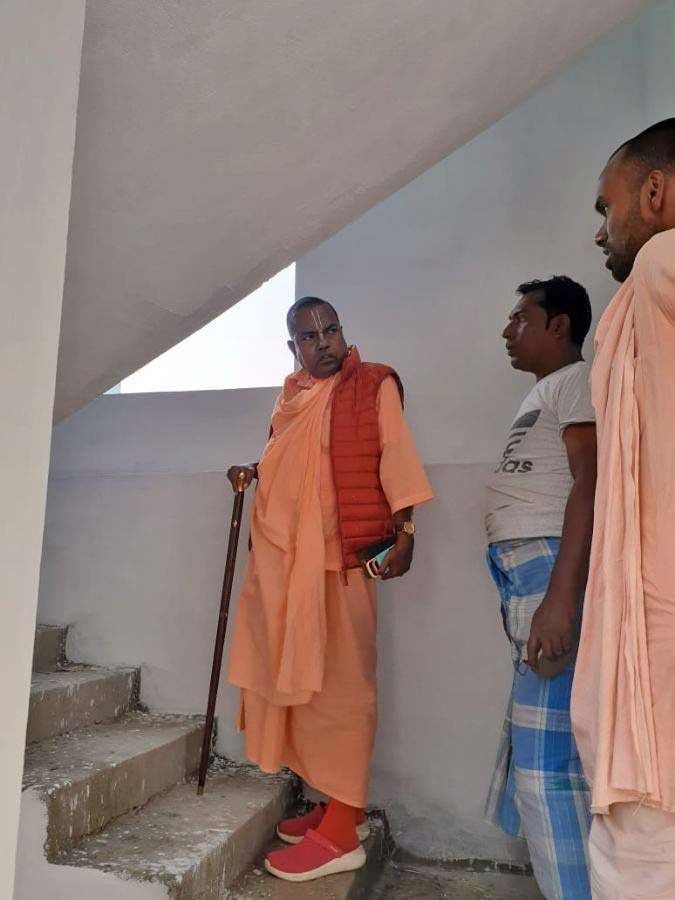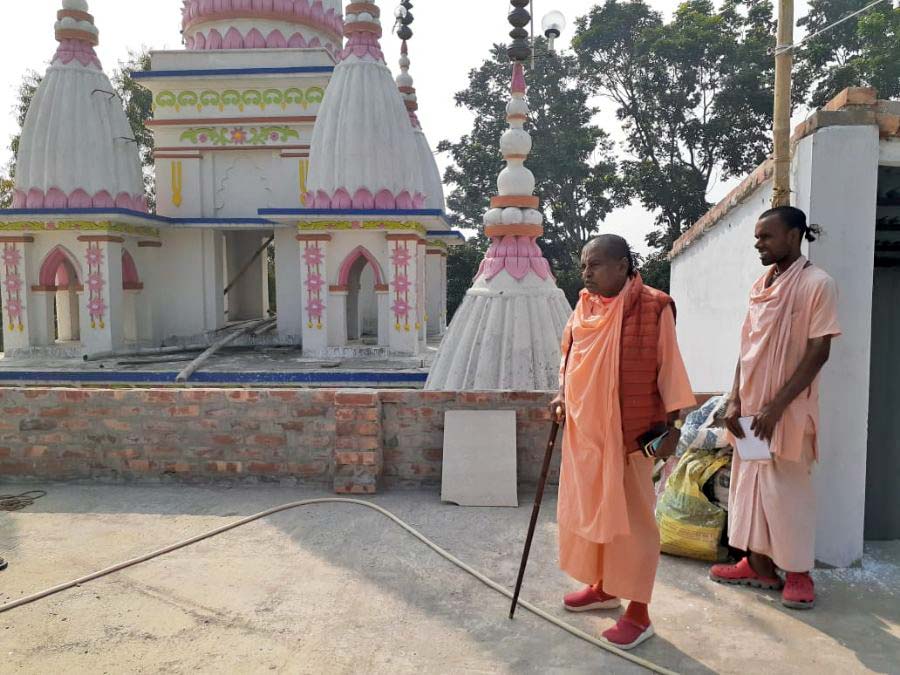 His Divine Grace goes upstairs onto the roof to check the state of the works there.

The darker and slightly bumpy tiles at the area near the entrance to the new floor will help prevent some of the dust from getting into the rooms.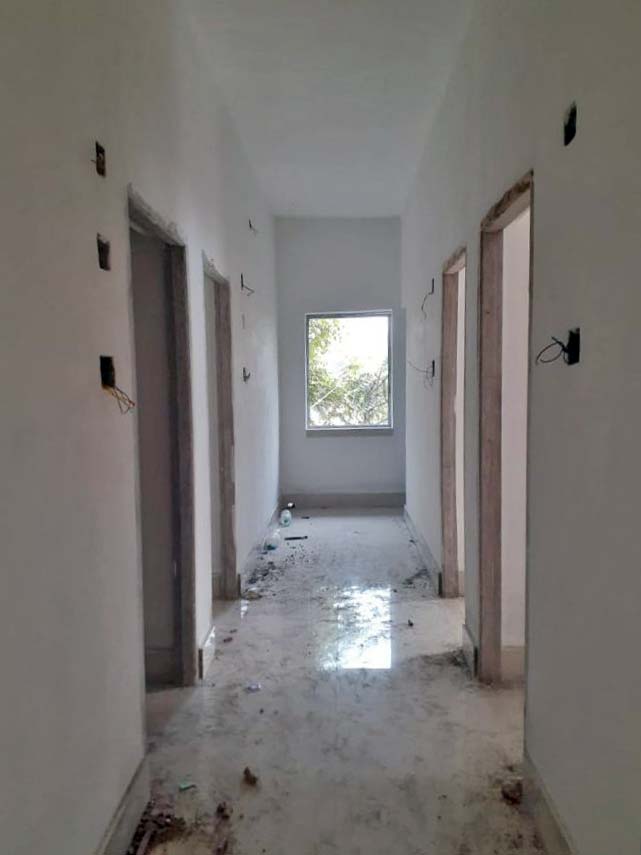 With the floor tiling and painting completed, the newly constructed floor looks unbelievably beautiful.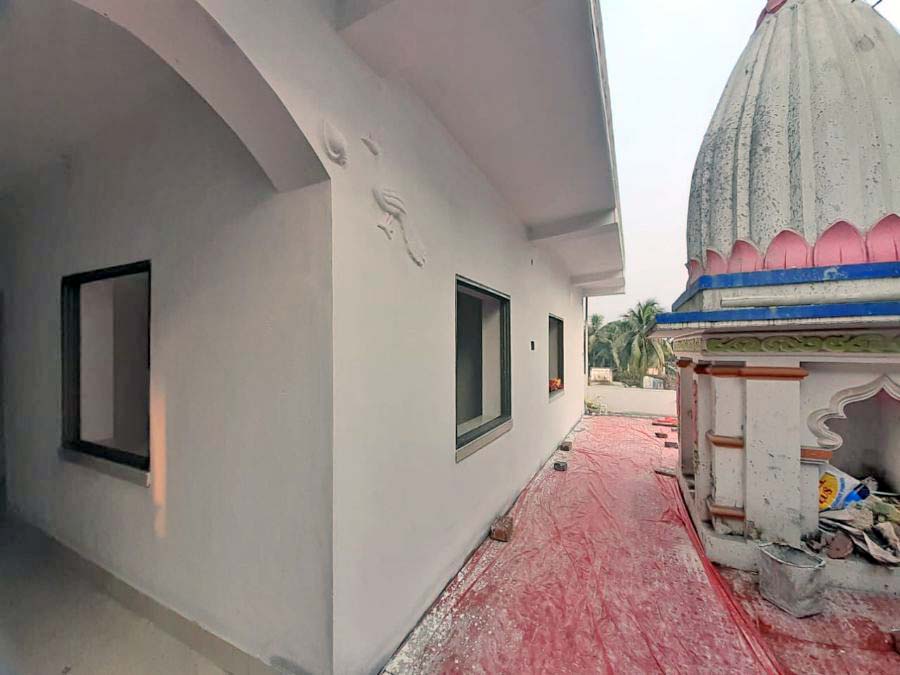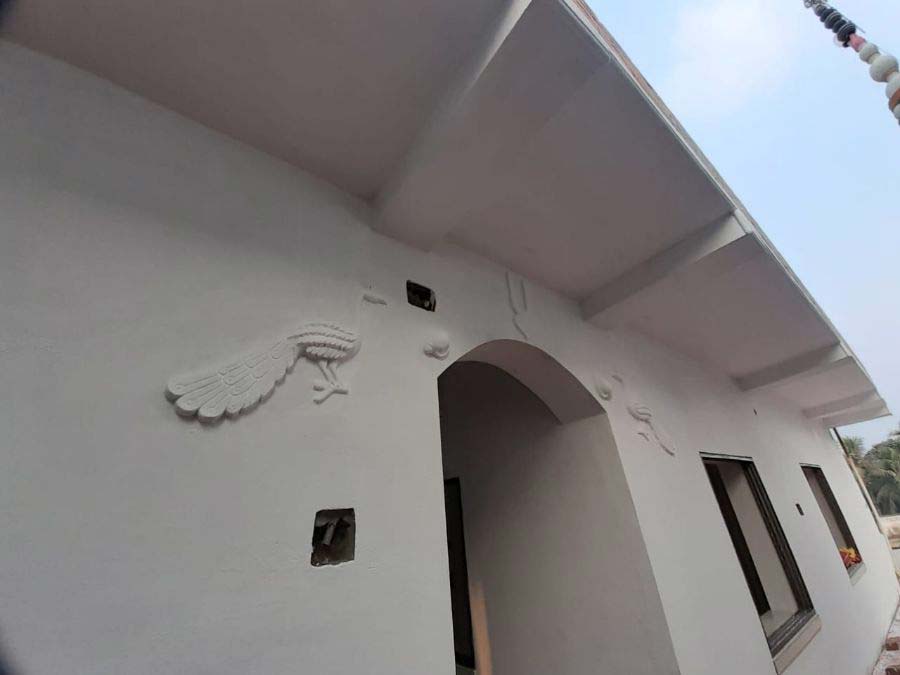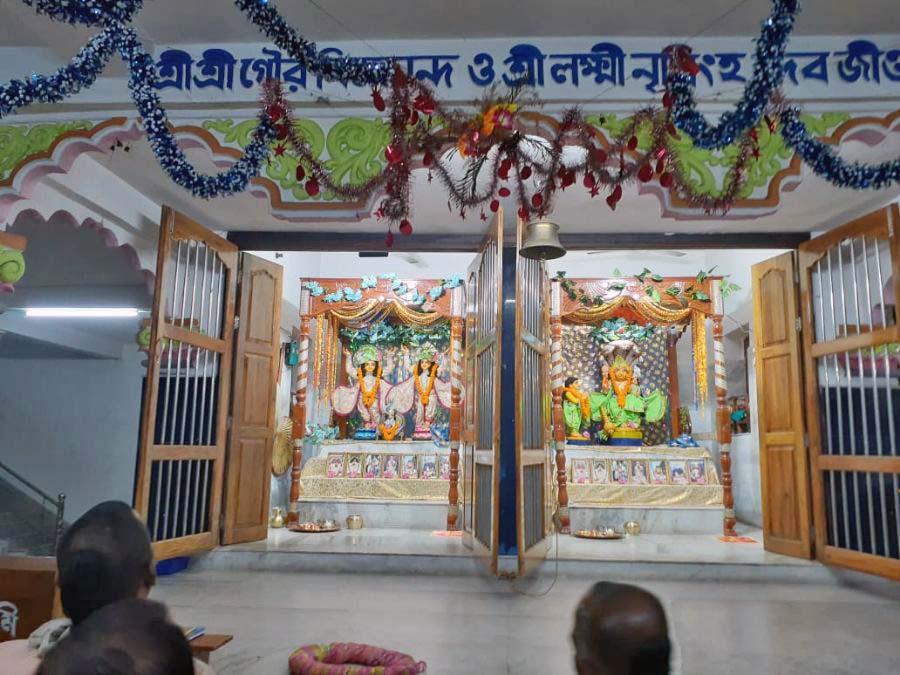 Their Lordships Sri Sri Gaura Nityananda Prabhu and Sri Sri Laksmi Nrisinghadev and Prahlad Maharaj