pujya-sri-guru-varga-vandita-mahabhavanvitayah sada
paurvaparya-parampara-prachalita-prajya-pramurtakrteh
bhakter nirmala-nirjharasya nibhrtam samraksakam sadaram
vande sri-gurudevam anata-sira acharya-varyam nijam
"I bow my head in eternal obeisance to my Gurudev, the best of acharyas, Srila Bhakti Nirmal Acharya Maharaj. He is the ever vigilant, stalwart guardian of the current of pure devotion whose highest form flows from our most worshippable Sri Rupanuga Guru-varga in their exclusive dedication to Mahabhav, Srimati Radharani."
nitai gunamani amara nitai gunamani
aniya premera vanya bhasala avani
Nitai, the jewel of all good qualities, my Nitai, the jewel of all good qualities, brought a flood of divine love and inundated the earth.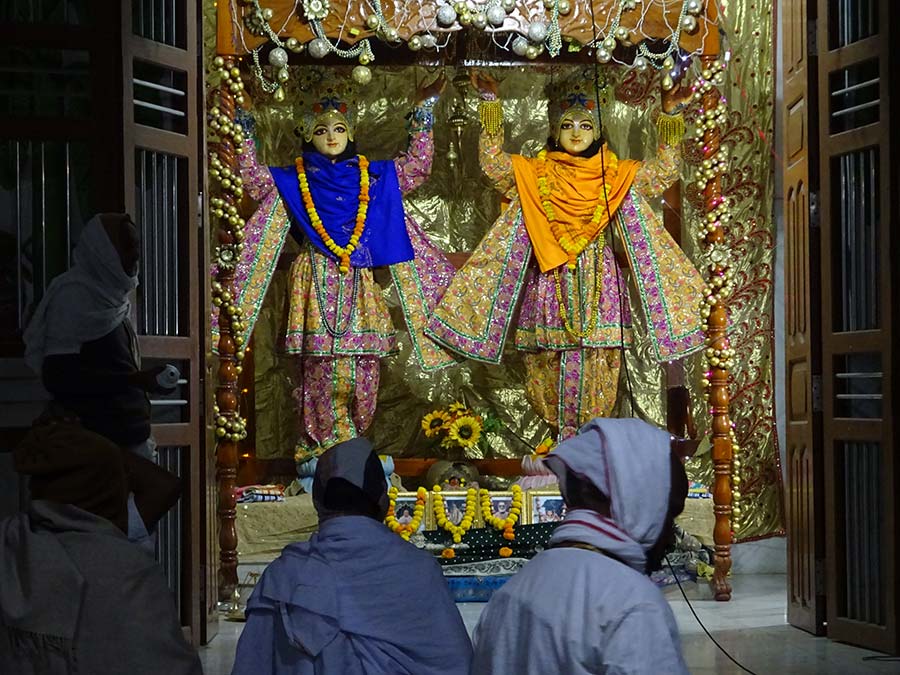 Their Lordships Sri Sri Guru Gaura Nityananda Prabhu.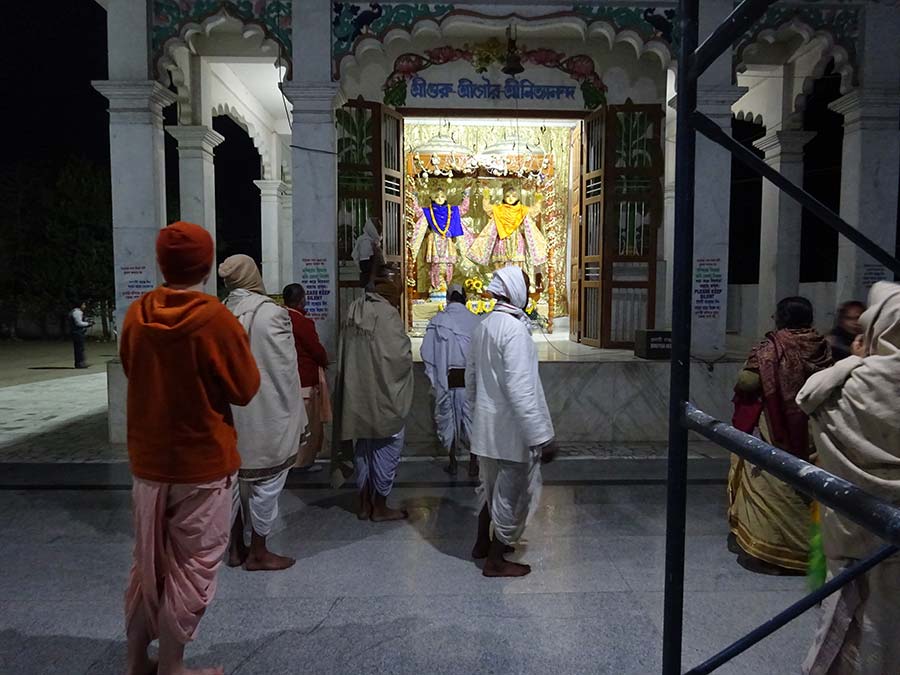 Evening arati, on 1 February.

Morning arati the following day. On the left: Sri Ananda Moy Prabhu from Venezuela. His Divine Grace had many times requested him to come and stay in India, and fortunately Prabhu has managed to come.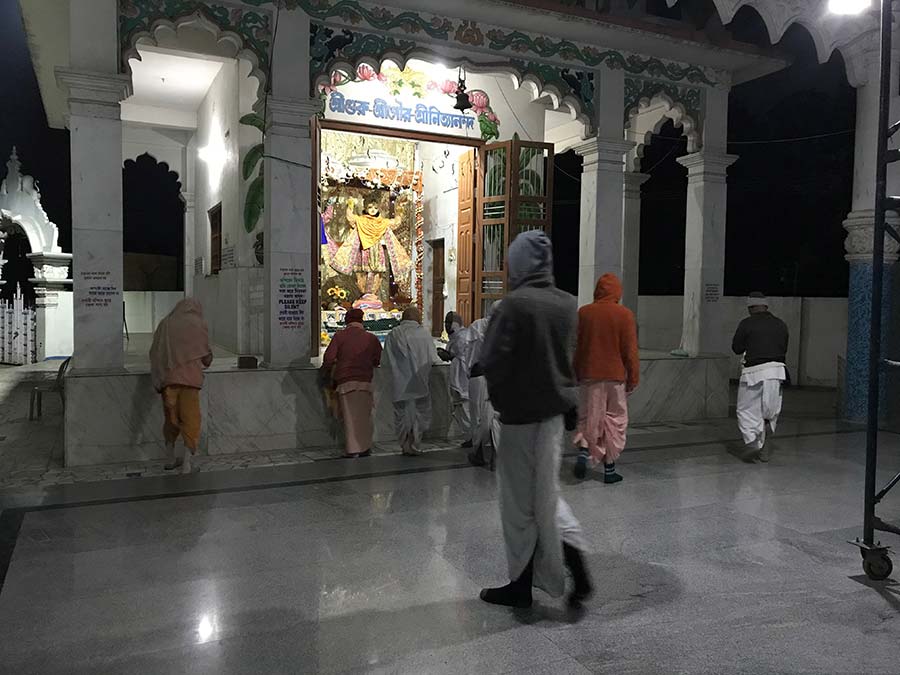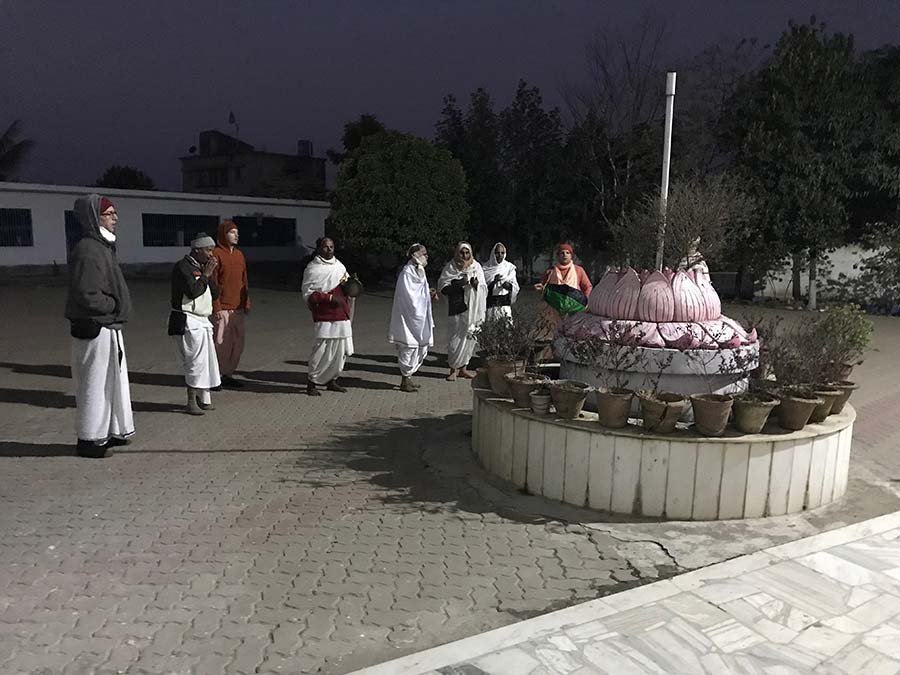 On the left: Sri Suddha Krishna Prabhu (Sweden), Sri Ananda Moy Prabhu, Sri Rasaraj Prabhu (Ukraine)

His Divine Grace comes to the temple before leaving for a two-day preaching programme in the area.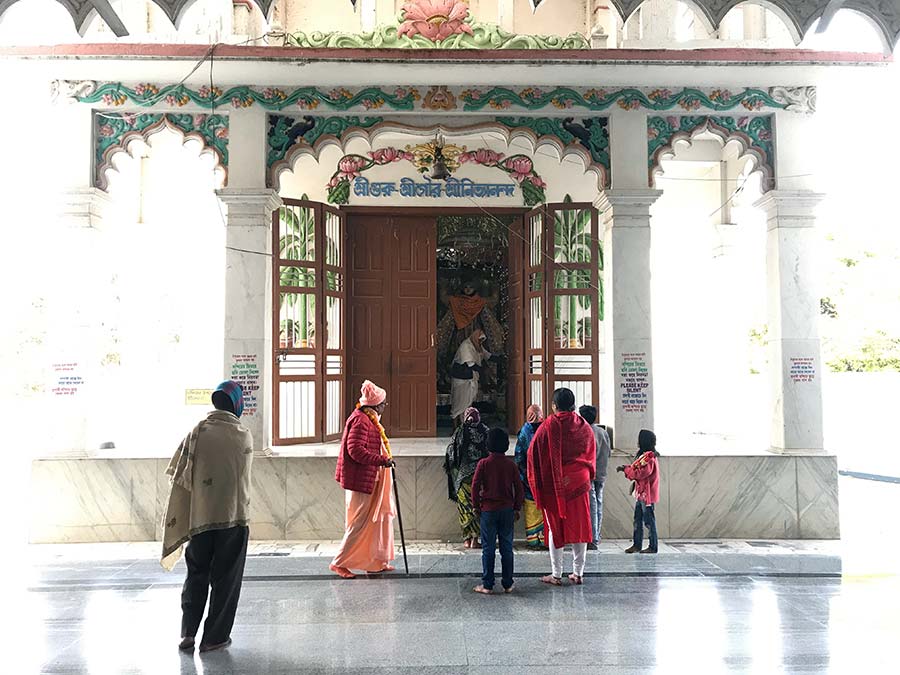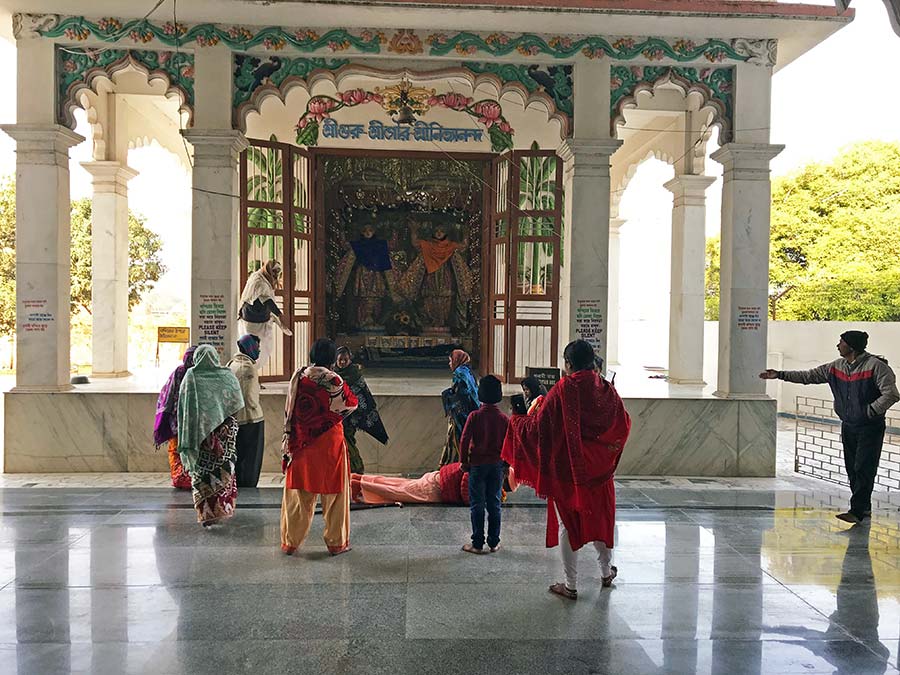 Talking to the chief painter that has been doing painting works for many years at all West Bengal temples of Sri Chaitanya Saraswat Math.

Coming to Sri Ekachakra Dham we always remember Sri Ananta Krishna Prabhu from Hungary: [The plate on the right:] "May the unlimited blessings of Sri Guara and Nityananda eternally shower down upon Sriman Ananta Krishna Das Adhikari for his selfless heartfelt service in establishing this mandir."

On the right: Sri Hadai Pandit Sri Padmavati Smriti-kunja

Eight cows of the Math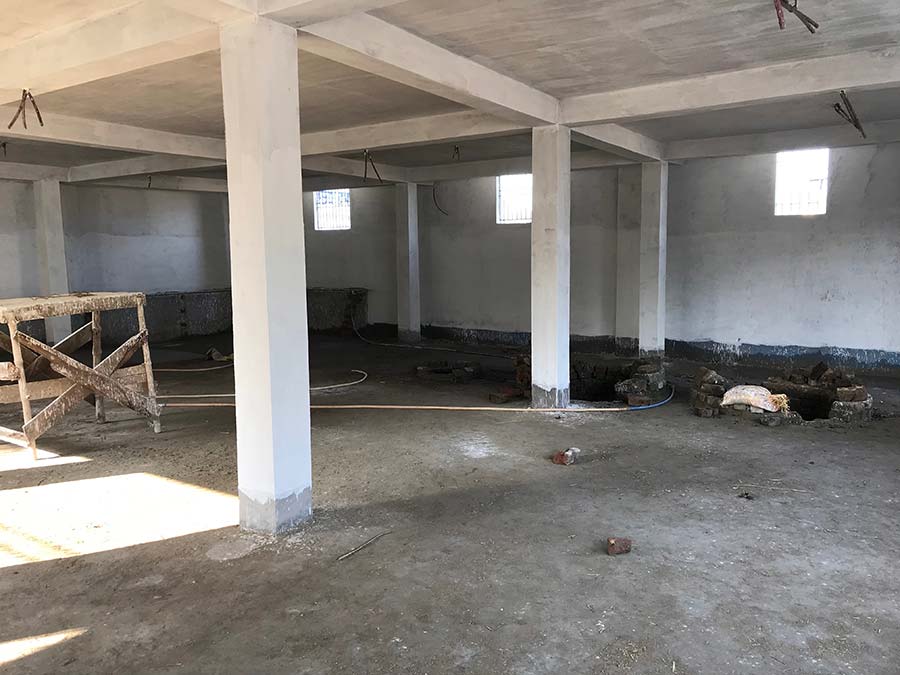 The new kitchen outbuilding is now ready for the festival.

Last painting works.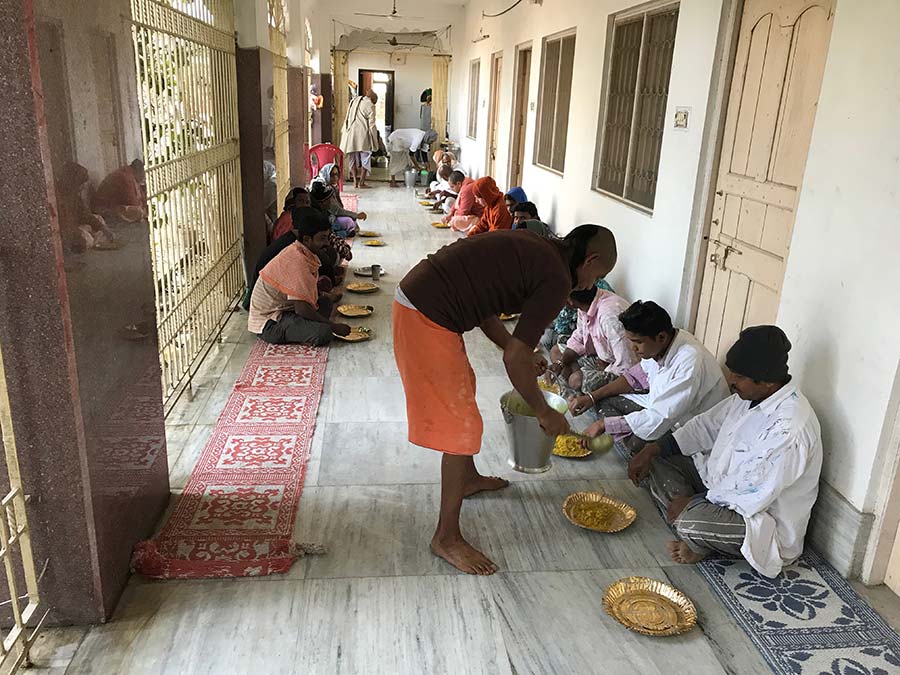 Prasad-seva in the morning.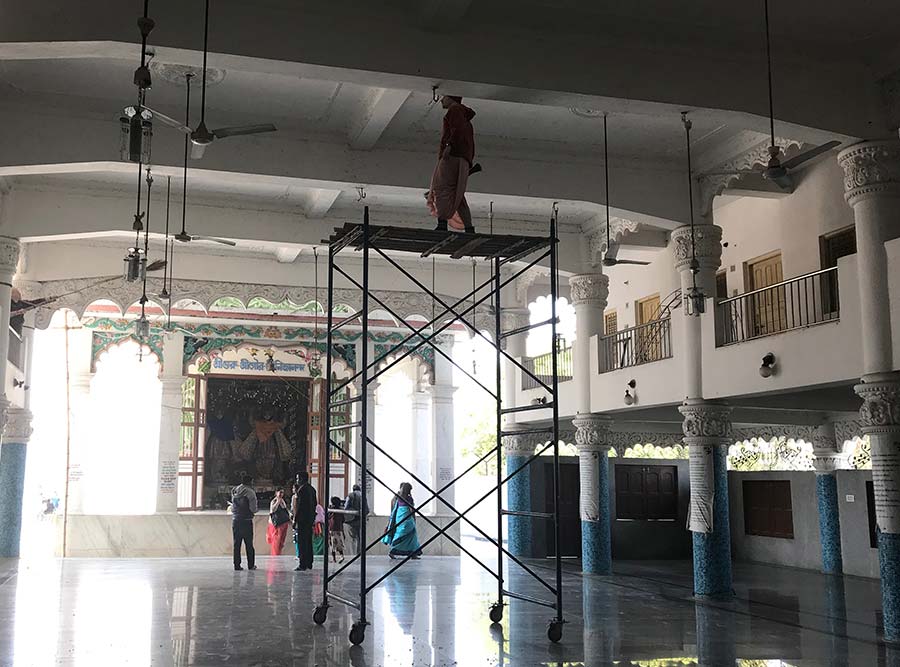 Throughout the day devotees engage in the numerous services around the temple. After the construction, much cleaning is still remaining to complete in the dew days that are left before the festival.

The works on the top floor are very close to completion now—electrical works and door installation are left.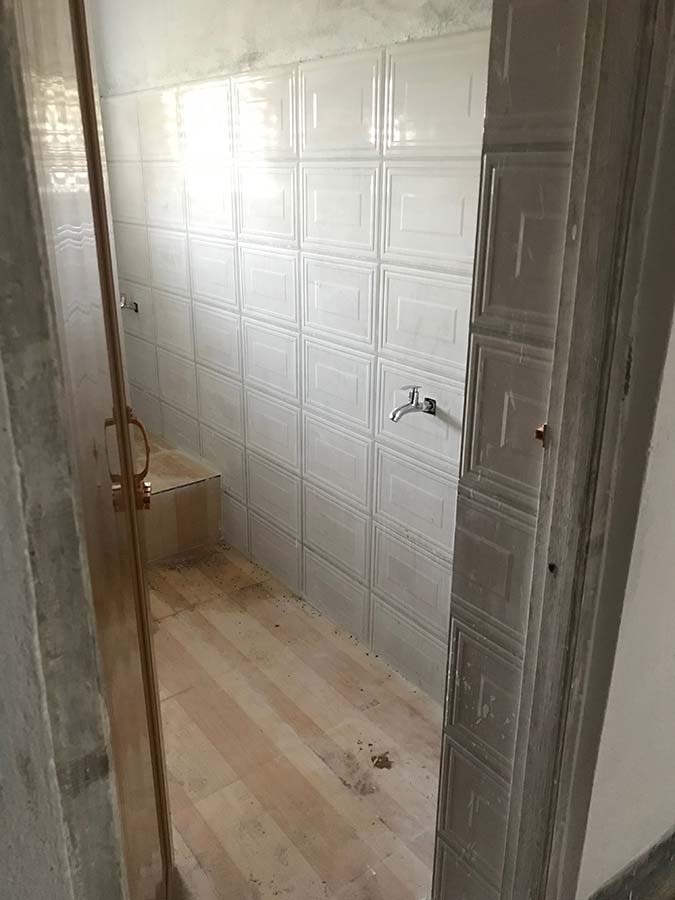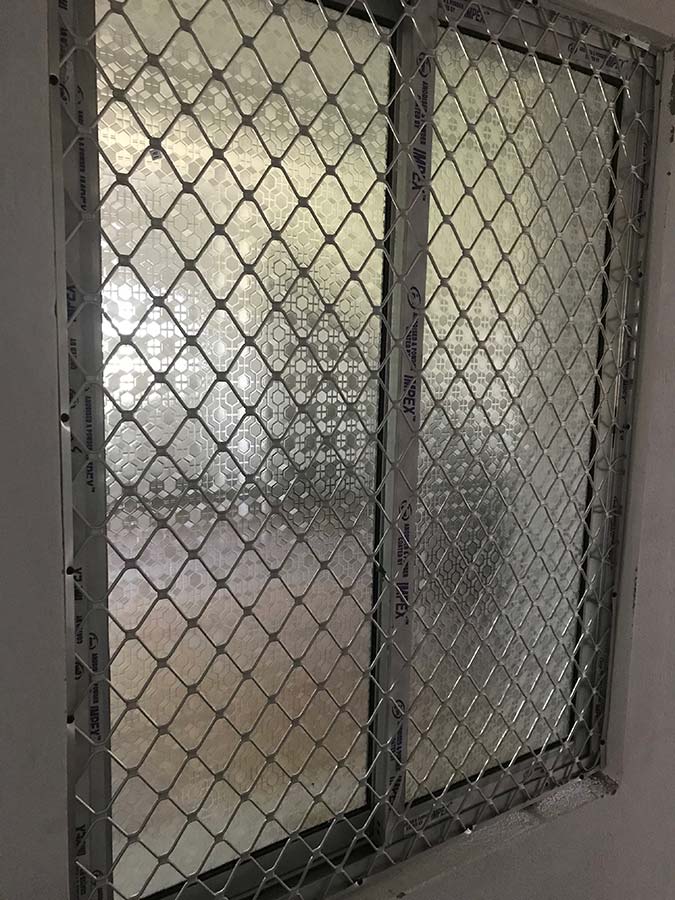 On the left: one of the several bathrooms on the floor. On the right: one of the beautiful sliding windows installed in the rooms.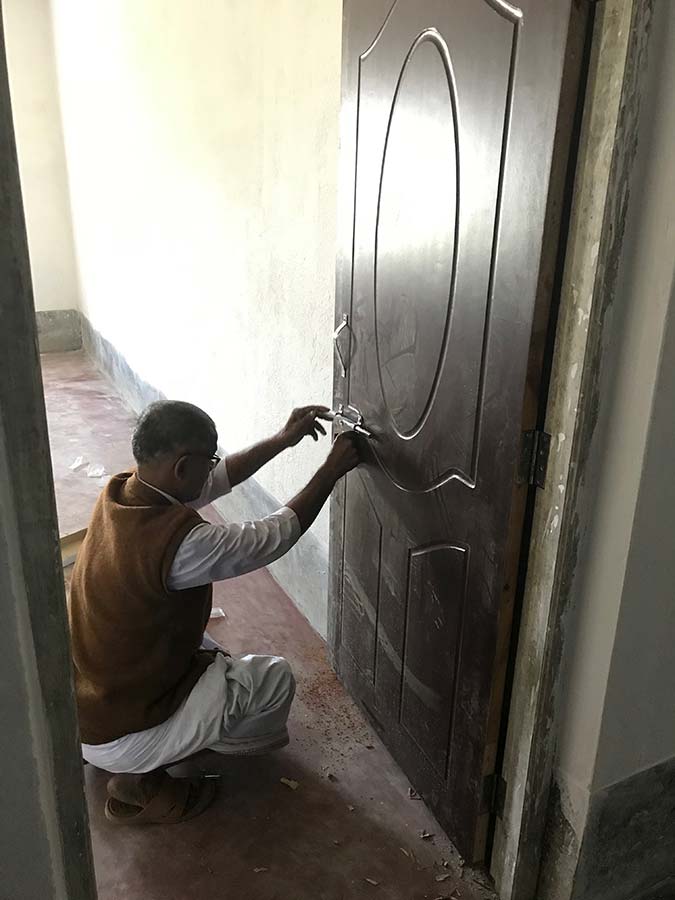 Installing the latch.

All rooms are now painted and completed except for the light and doors.

The courtyard is cleaned of the sand and cement remainders.

Preparing the banners for parikrama and for the outside the temple.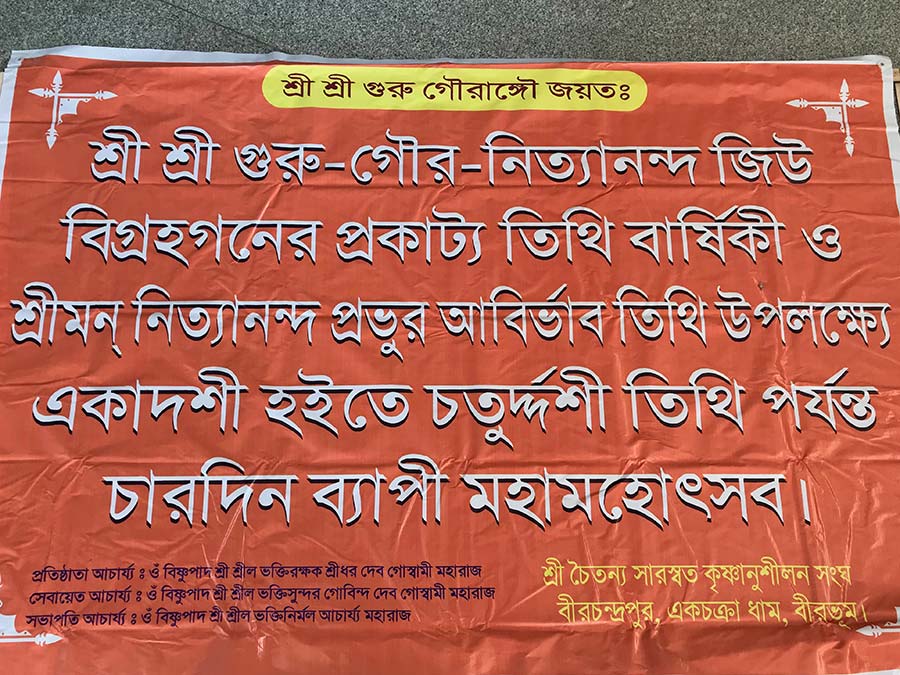 "Annual festival in honour of the installation of Sri Sri Guru-Gaura-Nityananda jiu and the appearance day of Sriman Nityananda Prabhu. A grand four-day festival from Ekadasi to Chaturdasi-tithi.

Putting up the banner inviting everyone to the festival.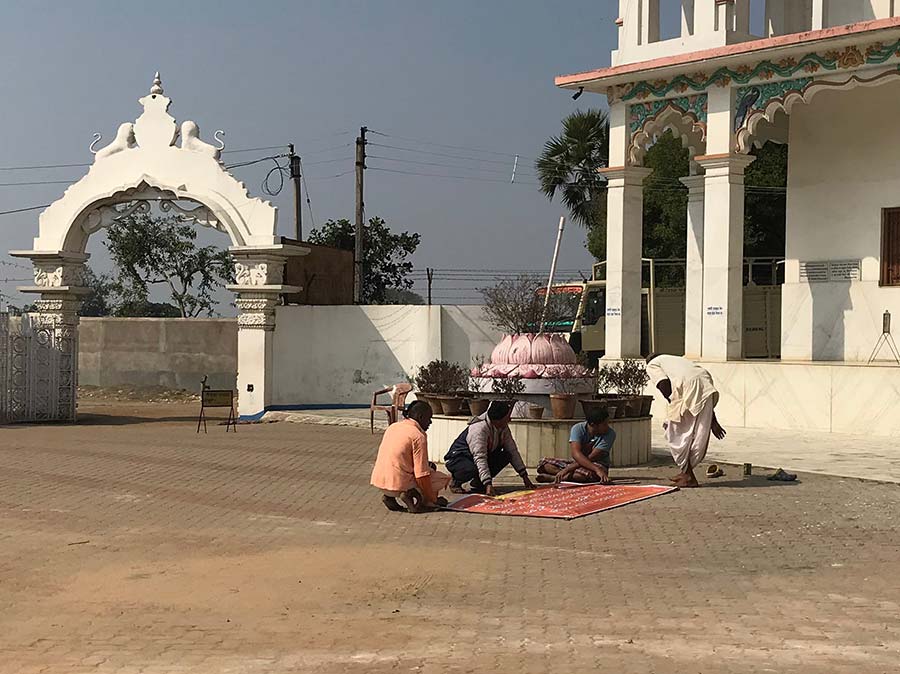 Nailing the banner to the wooden planks for the parikrama.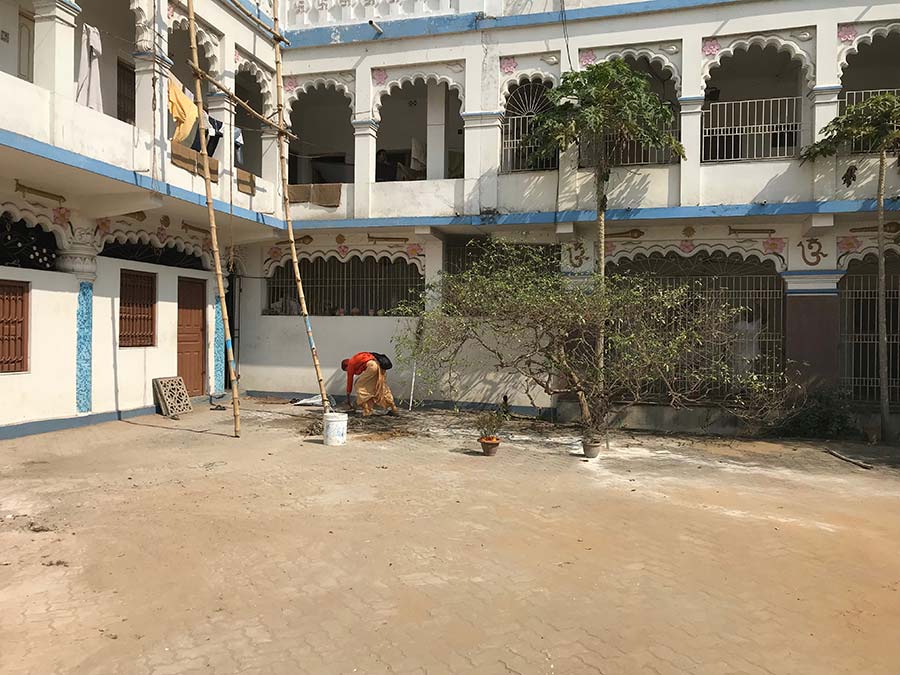 Nitai Charan Prabhu cleaning the courtyard.

Devotees and workers honour prasadam at noon.

Above and below: durning the evening arati.

Sripad B.N. Sadhu Maharaj heading the evening parikrama of the temple.