| | |
| --- | --- |
| Our Disciplic Succession: | "The Sun Never Sets on Sri Chaitanya Saraswat Math": |
Festival at Sri Ekachakra Dham: Day Four
Friday, 26 February 2021
Sri Ekachakra Dham, Birbhum, West Bengal
Photographs courtesy of Sripad B.N. Sadhu Maharaj
pujya-sri-guru-varga-vandita-mahabhavanvitayah sada
paurvaparya-parampara-prachalita-prajya-pramurtakrteh
bhakter nirmala-nirjharasya nibhrtam samraksakam sadaram
vande sri-gurudevam anata-sira acharya-varyam nijam
"I bow my head in eternal obeisance to my Gurudev, the best of acharyas, Srila Bhakti Nirmal Acharya Maharaj. He is the ever vigilant, stalwart guardian of the current of pure devotion whose highest form flows from our most worshippable Sri Rupanuga Guru-varga in their exclusive dedication to Mahabhav, Srimati Radharani."
---
vaisnavera pada-dhuli tahe mora snana-keli
tarpana mora vaisnavera nama
vaisnavera uchchhista tahe mora mano-nistha
vaisnavera namete ullasa
"The feet dust of the Vaishnavs is where I sport and take bath, Vaishnavs' name is the water oblation. My mind is intently fixed upon the remnants of Vaishnavs, and I am elated at the name of Vaishnavs."
gangara-parasa ha-ile paschate pavana
darsane pavitra kara—ei tomara guna
"If the Ganges touches someone, they are purified some time later; but one becomes purified just by seeing you, O Vaishnava Thakur. Such is your power."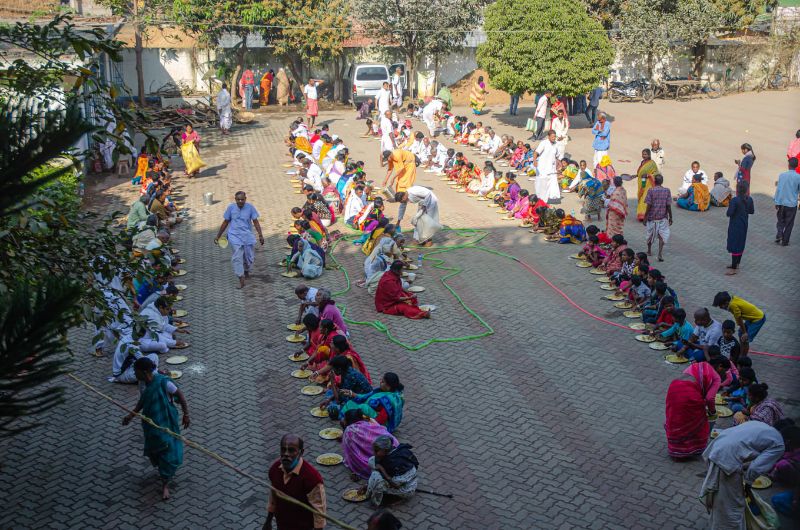 Devotees honour maha-prasadam in the courtyard of Sri Sri Guru Gaura Nityananda Prabhu and Sri Gopaljiu.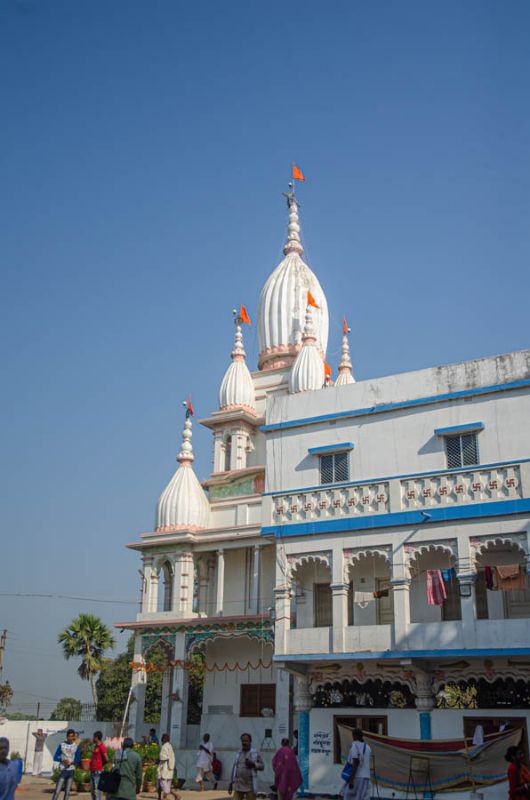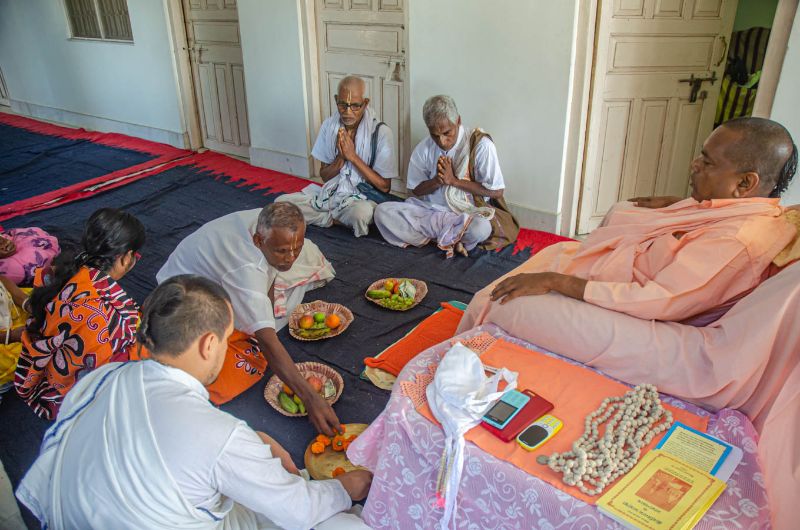 Above and below: His Diving Grace gives initiation to a few devotees.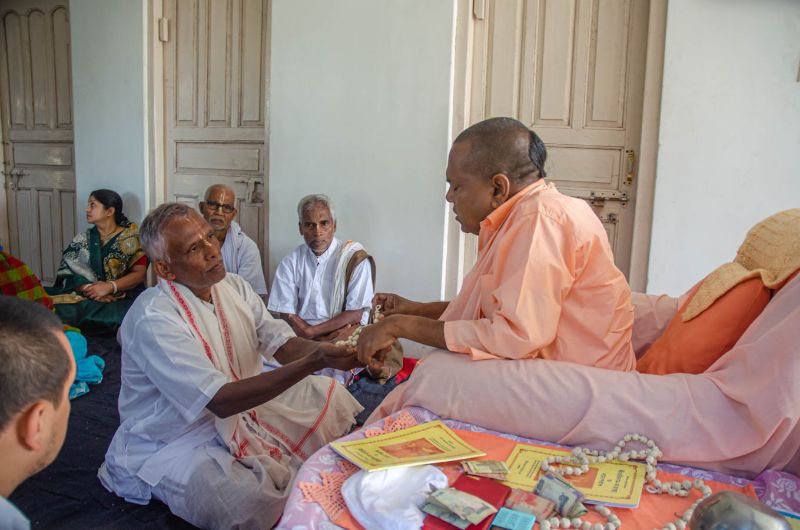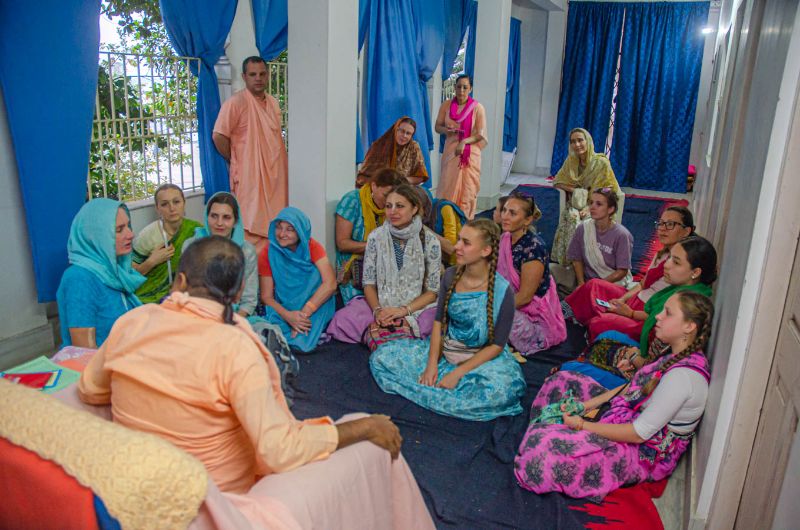 A group of devotees visiting from Iskcon. His Divine Grace sweetly speaks to them about the close relationship of Srila Sridhar Maharaj and Srila Swami Maharaj.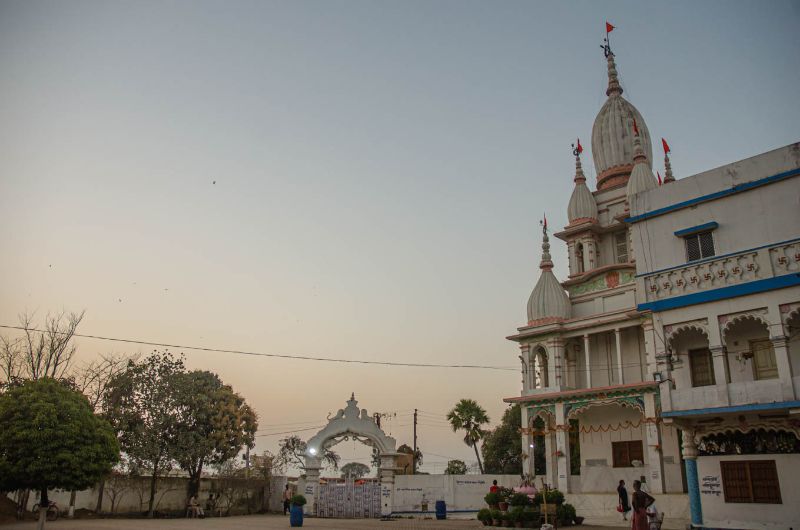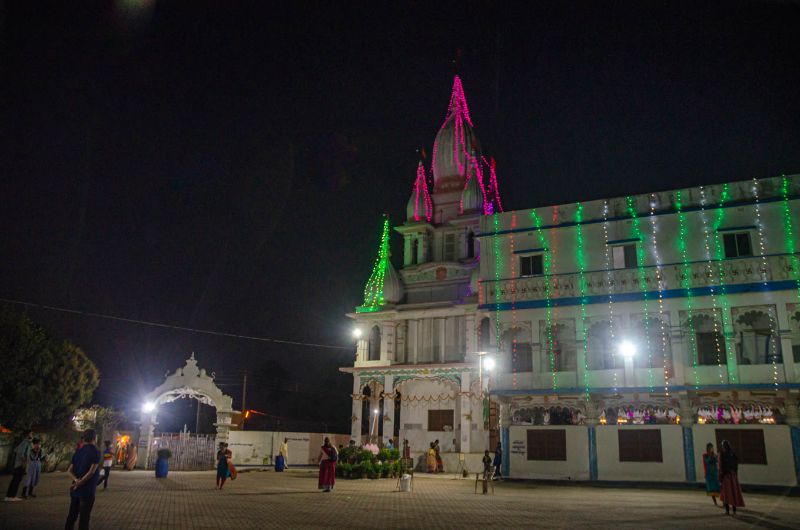 During the evening darshan and arati of Their Lordships.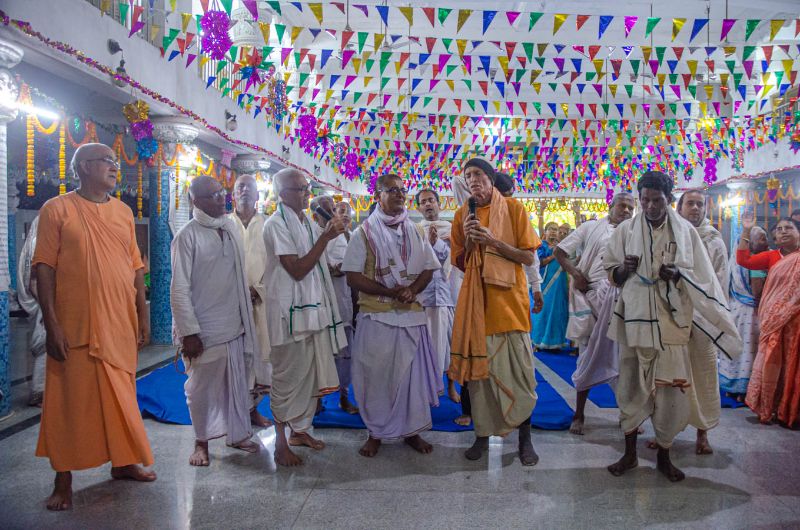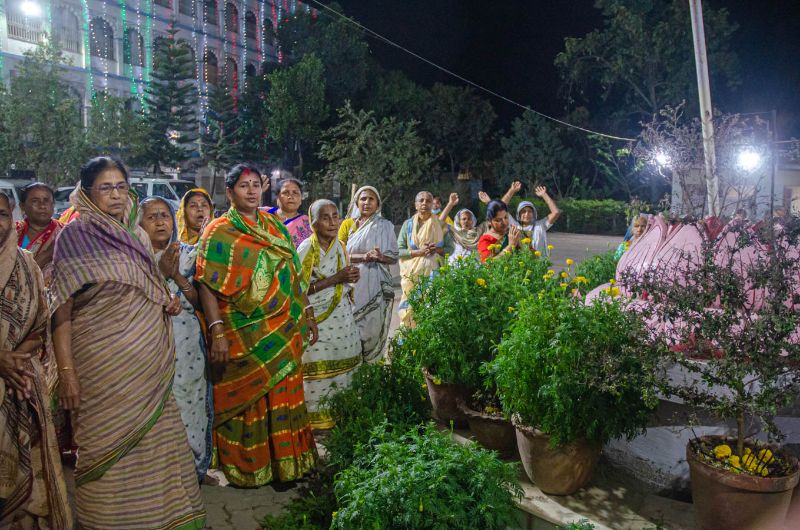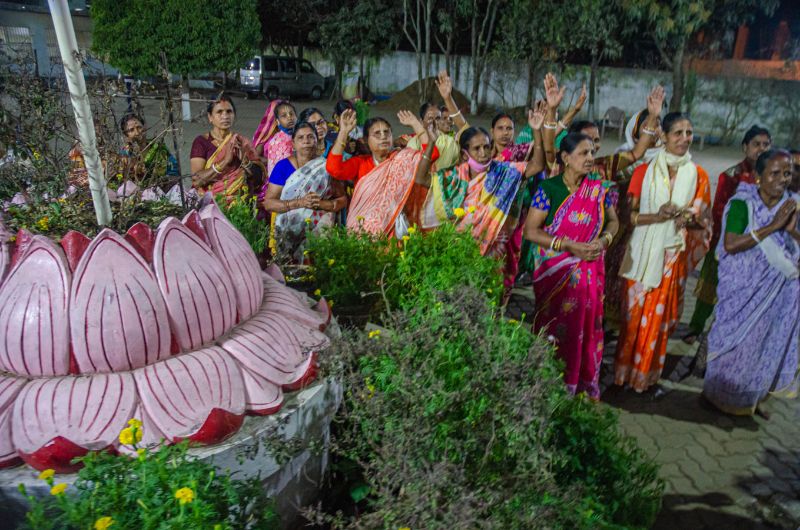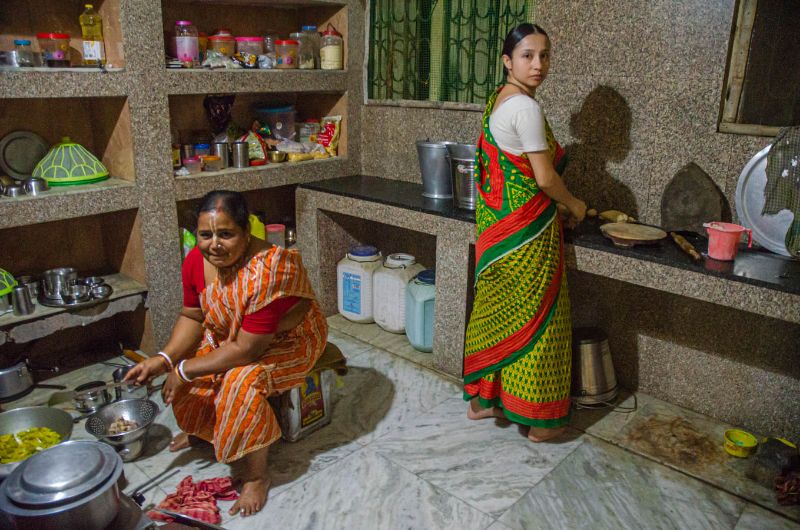 During the evening class concluding the grand festival in Sri Ekachakra Dham.

Although most of the devotees have left, quite a lot of fortunate souls stayed to receive more mercy of His Divine Grace.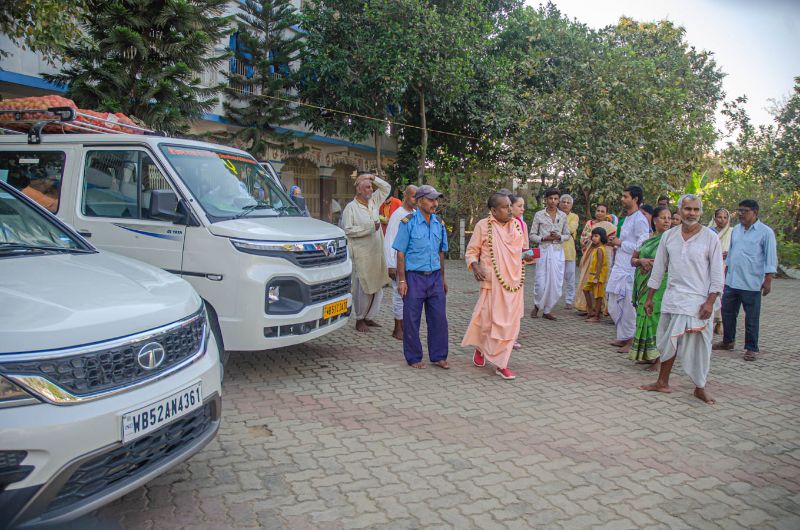 The next morning, His Divine Grace leaves Sri Ekachakra Dham with his associate servitors to continue other services of the Mission.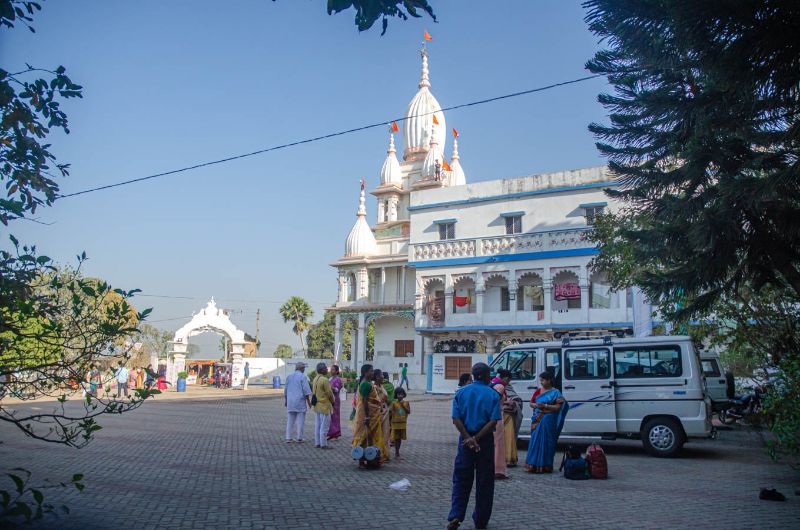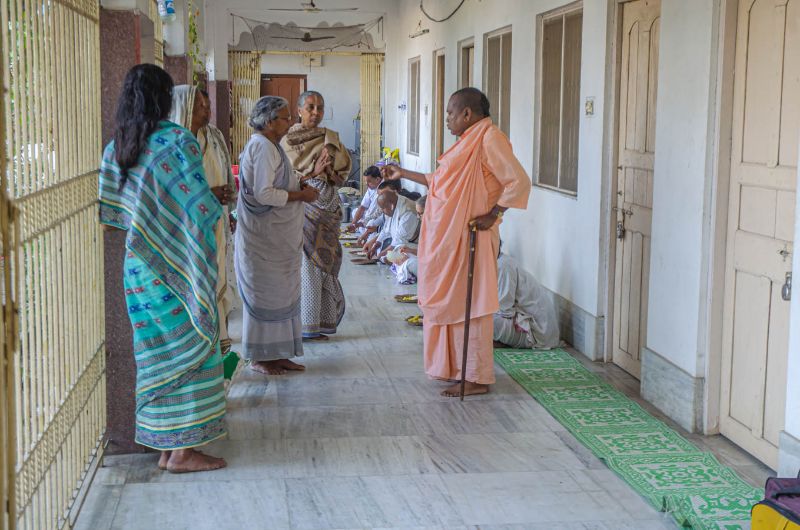 "HUMILITY, TOLERANCE, GIVING HONOUR TO OTHERS | HUMILITY, TOLERANCE, GIVING HONOUR TO OTHERS"