| | |
| --- | --- |
| Our Disciplic Succession: | "The Sun Never Sets on Sri Chaitanya Saraswat Math": |
News from Sri Nrisingha Palli:
Construction Progress
April 2021
Nabadwip, Nadia, West Bengal
pujya-sri-guru-varga-vandita-mahabhavanvitayah sada
paurvaparya-parampara-prachalita-prajya-pramurtakrteh
bhakter nirmala-nirjharasya nibhrtam samraksakam sadaram
vande sri-gurudevam anata-sira acharya-varyam nijam
"I bow my head in eternal obeisance to my Gurudev, the best of acharyas, Srila Bhakti Nirmal Acharya Maharaj. He is the ever vigilant, stalwart guardian of the current of pure devotion whose highest form flows from our most worshippable Sri Rupanuga Guru-varga in their exclusive dedication to Mahabhav, Srimati Radharani."
---
vaisnavera pada-dhuli tahe mora snana-keli
tarpana mora vaisnavera nama
vaisnavera uchchhista tahe mora mano-nistha
vaisnavera namete ullasa
"The feet dust of the Vaishnavs is where I sport and take bath, Vaishnavs' name is the water oblation. My mind is intently fixed upon the remnants of Vaishnavs, and I am elated at the name of Vaishnavs."
gangara-parasa ha-ile paschate pavana
darsane pavitra kara—ei tomara guna
"If the Ganges touches someone, they are purified some time later; but one becomes purified just by seeing you, O Vaishnava Thakur. Such is your power."

Sri Bhakti Sundar Angan Guesthouse (to the right of the temple) is just down the road, a five-ten-minute's walk from the temple.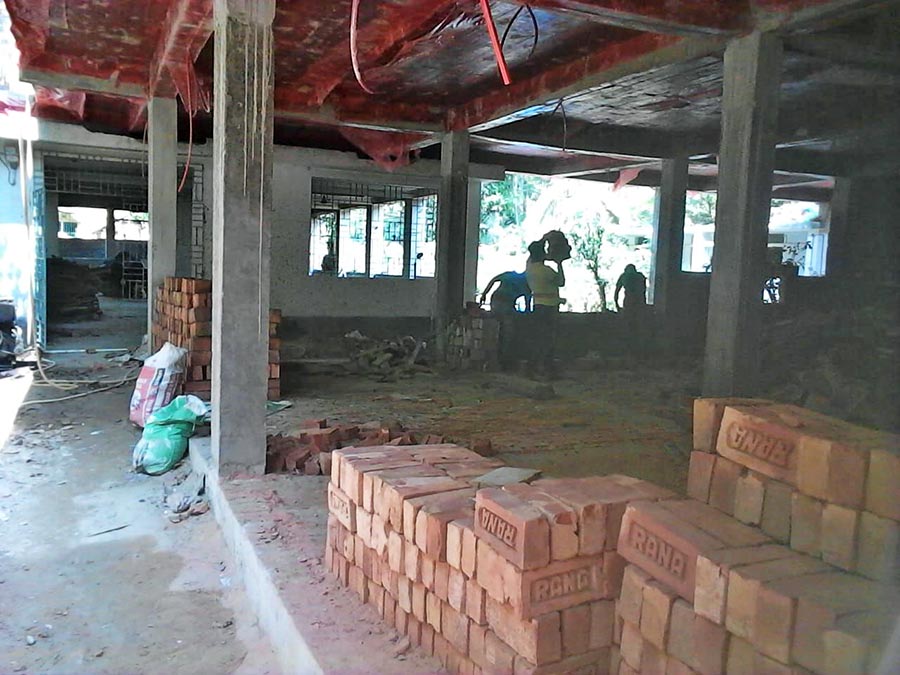 The construction works at the new Prasadam Hall & Guesthouse are continuing in full swing.

A batch of bricks for the construction.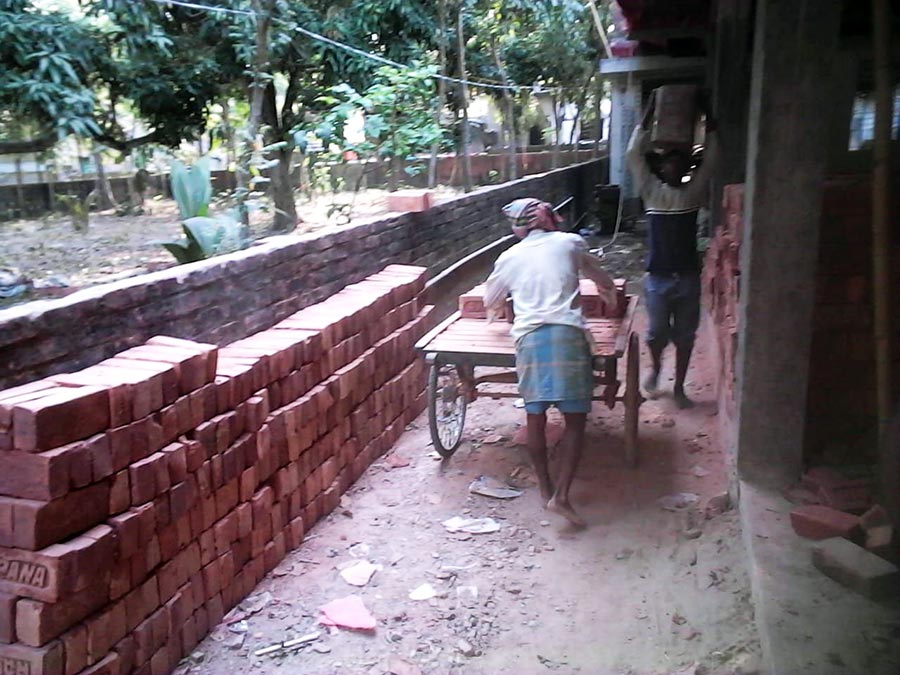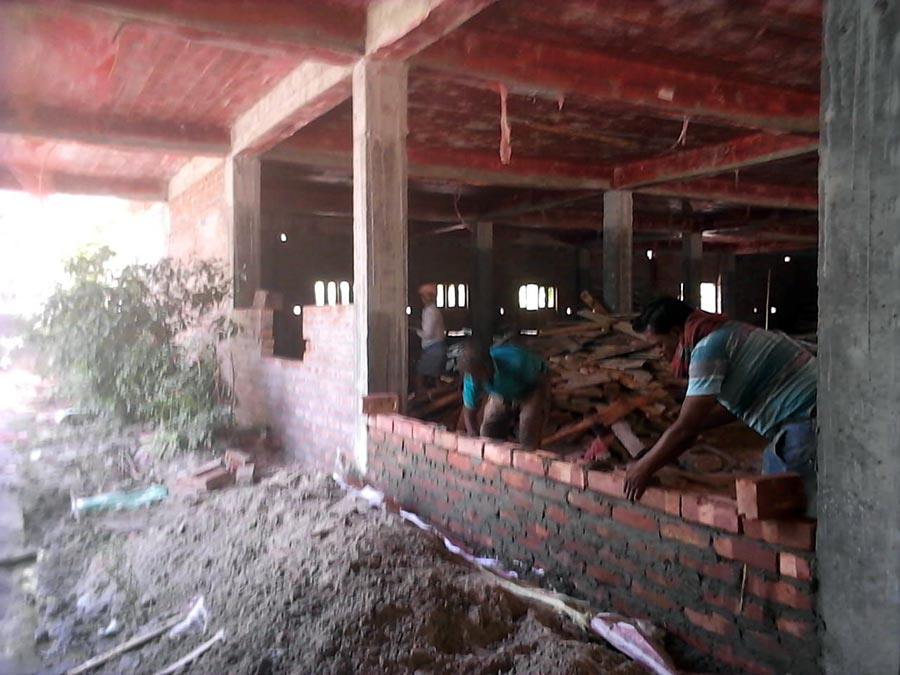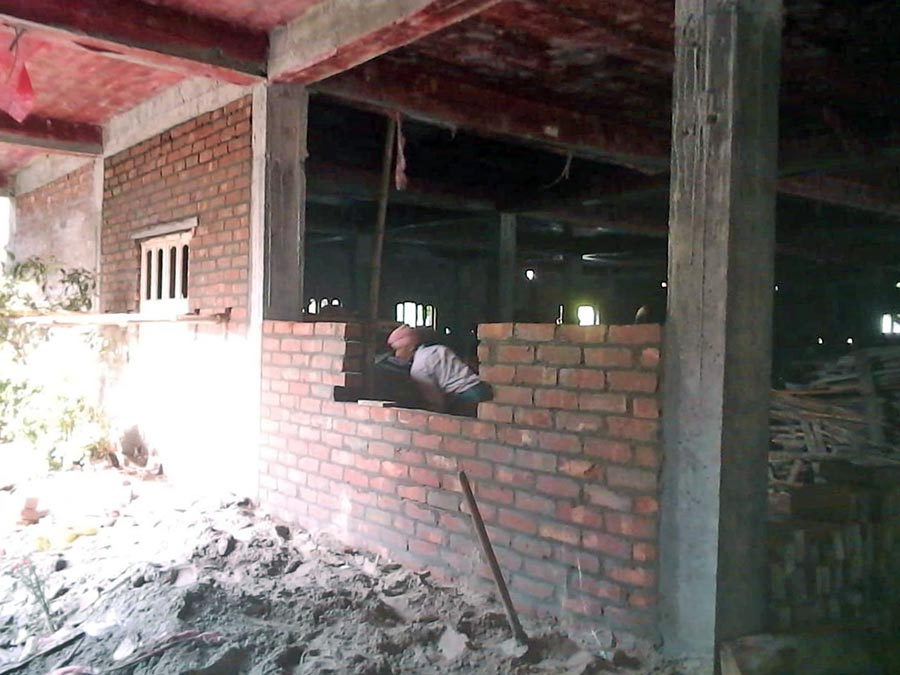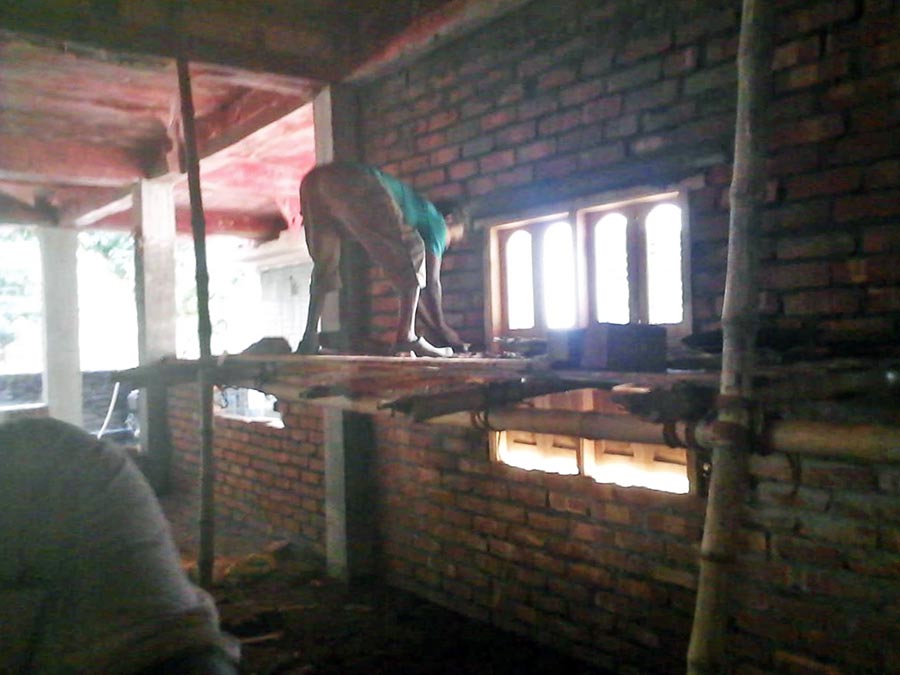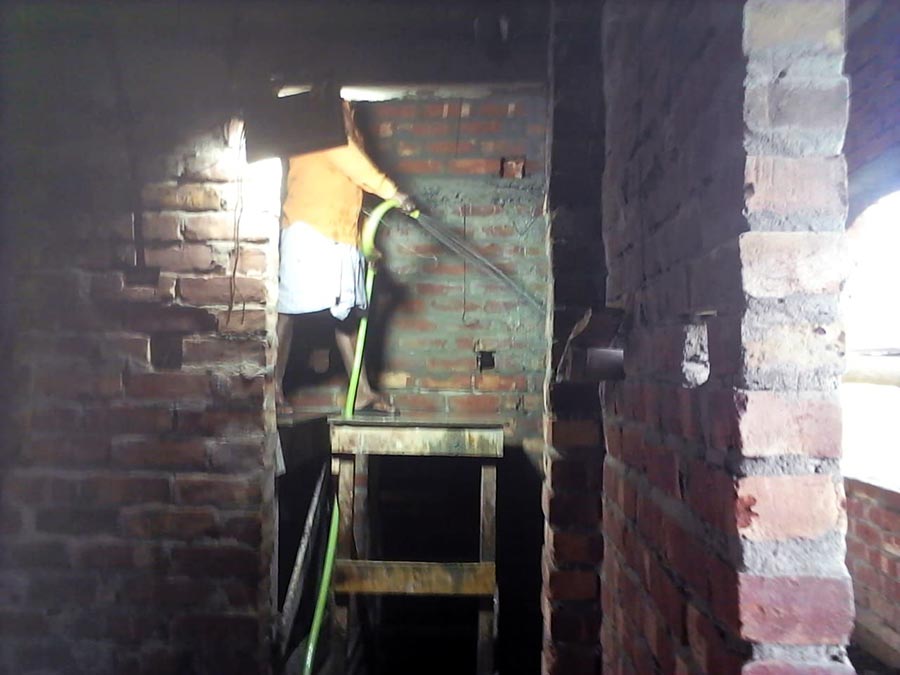 The walls of the upper floor above the Prasadam Hall are not erected and the workers are gradually preparing to roof casting.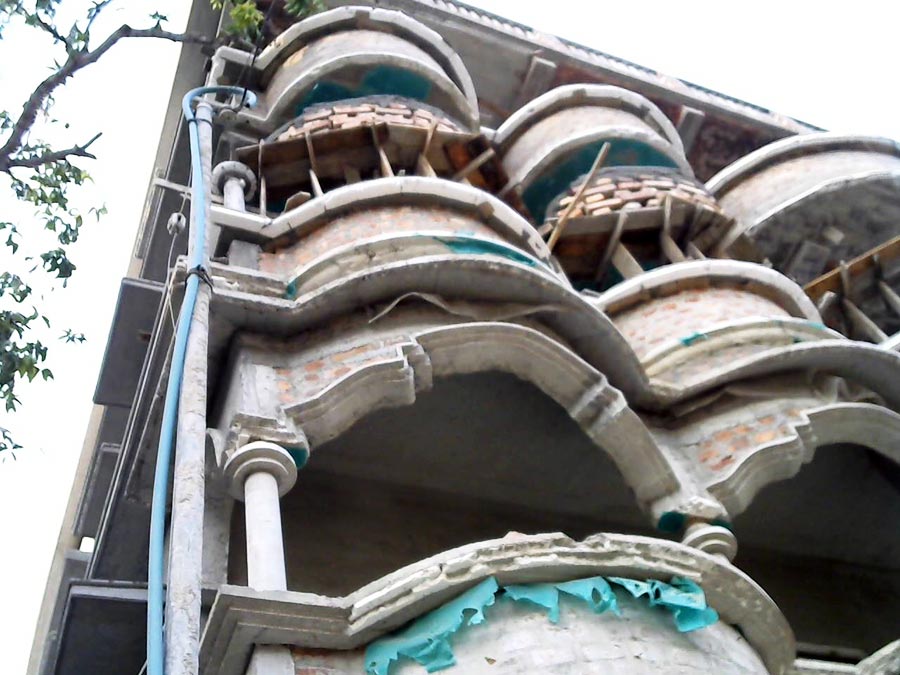 Meantime, the works are the big Guesthouse are also continuing coming close to an end. Pictured here are the ornate front balconies of the building.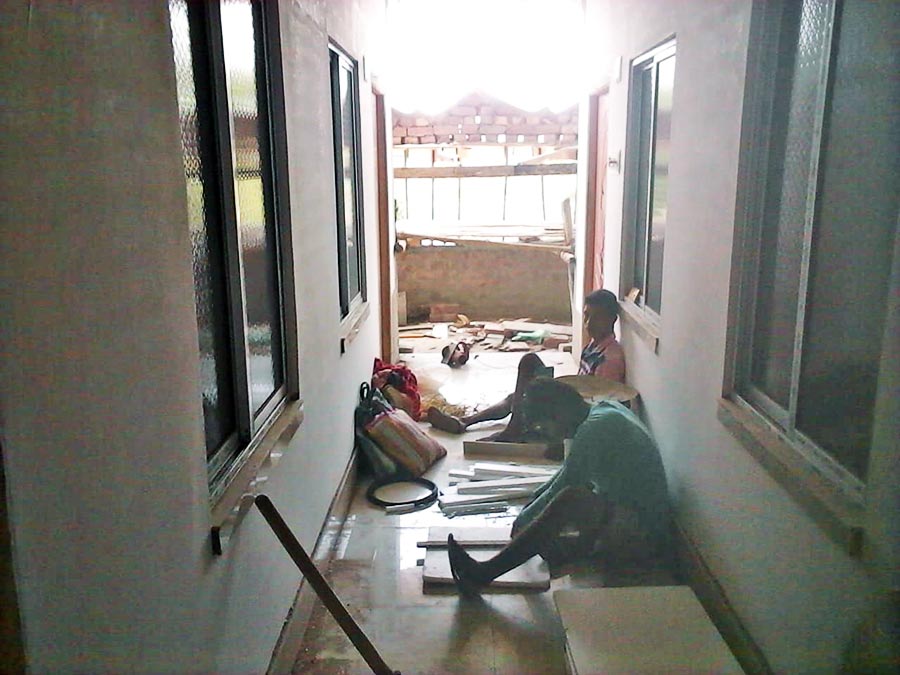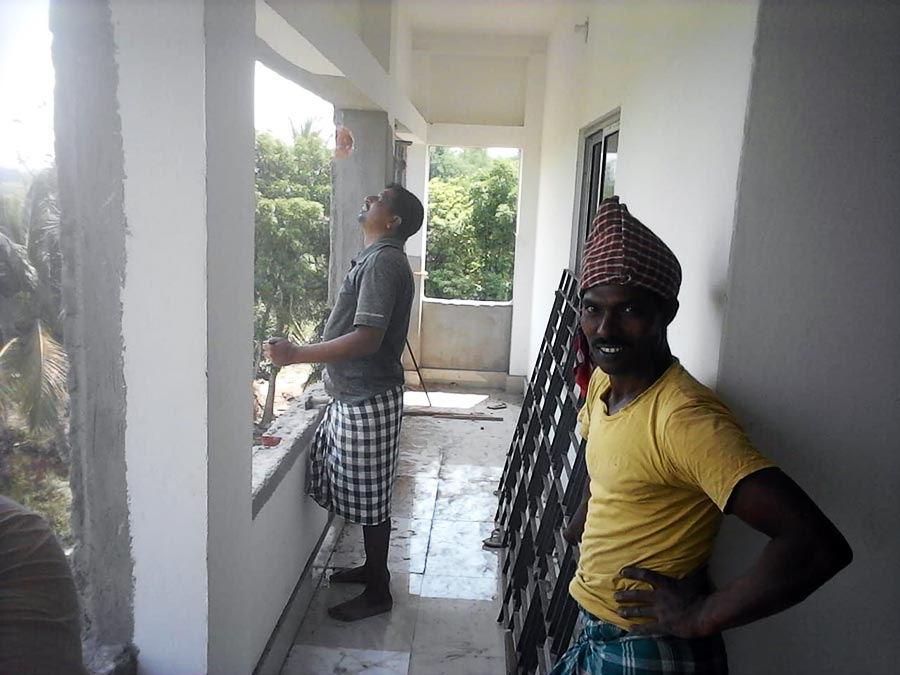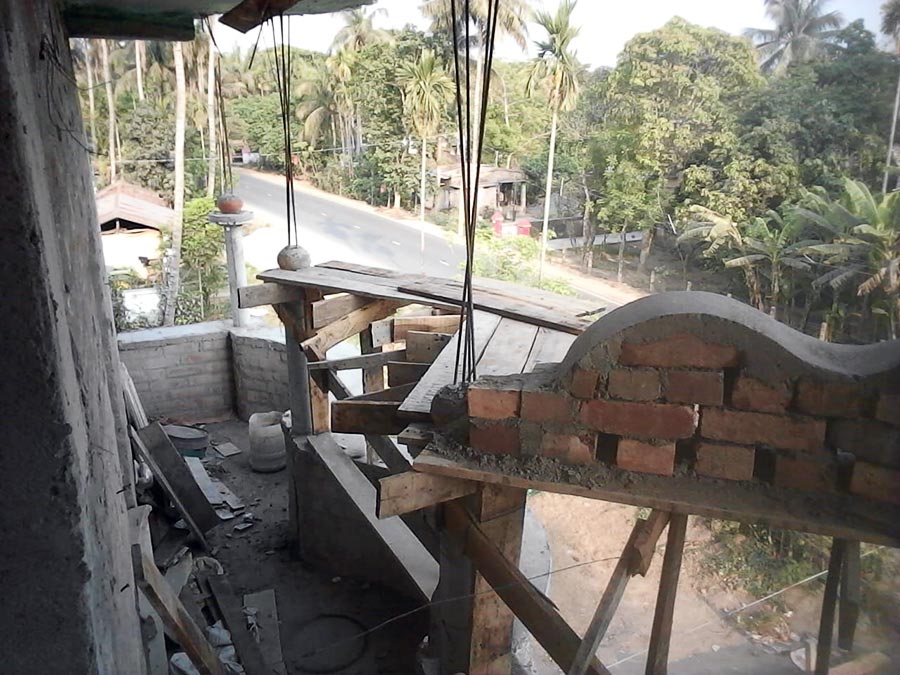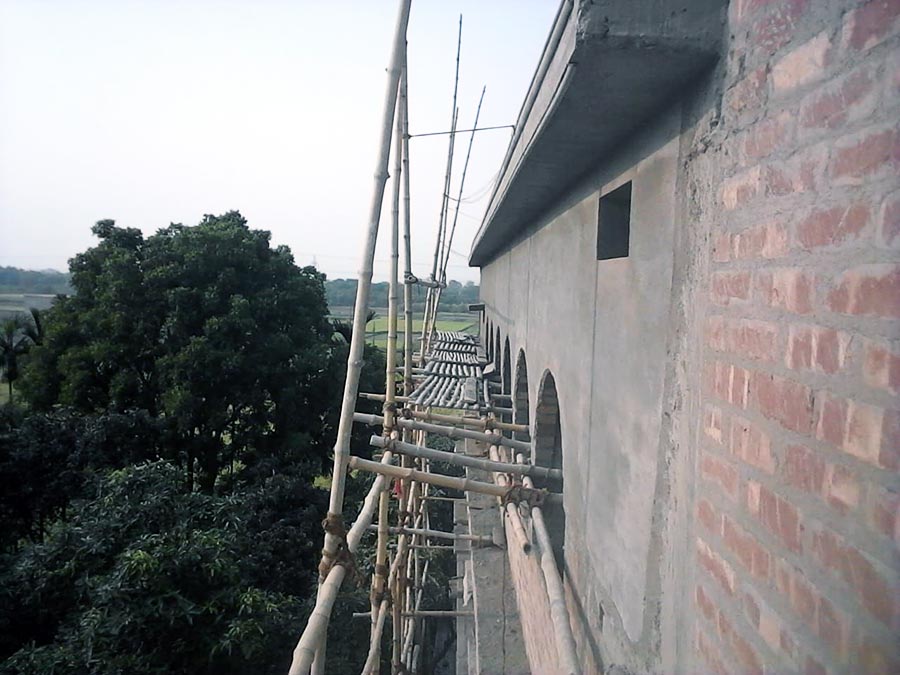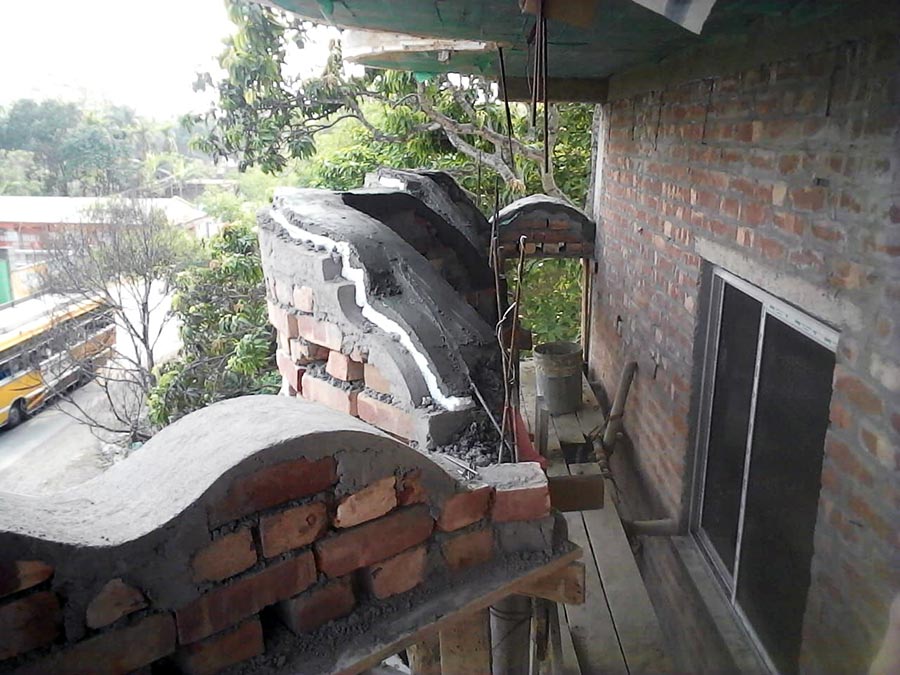 Plastering and ornamental works at the top of the building.

The water tank storage atop the building.

Peaceful happy residents of the goshala behind the Guesthouse.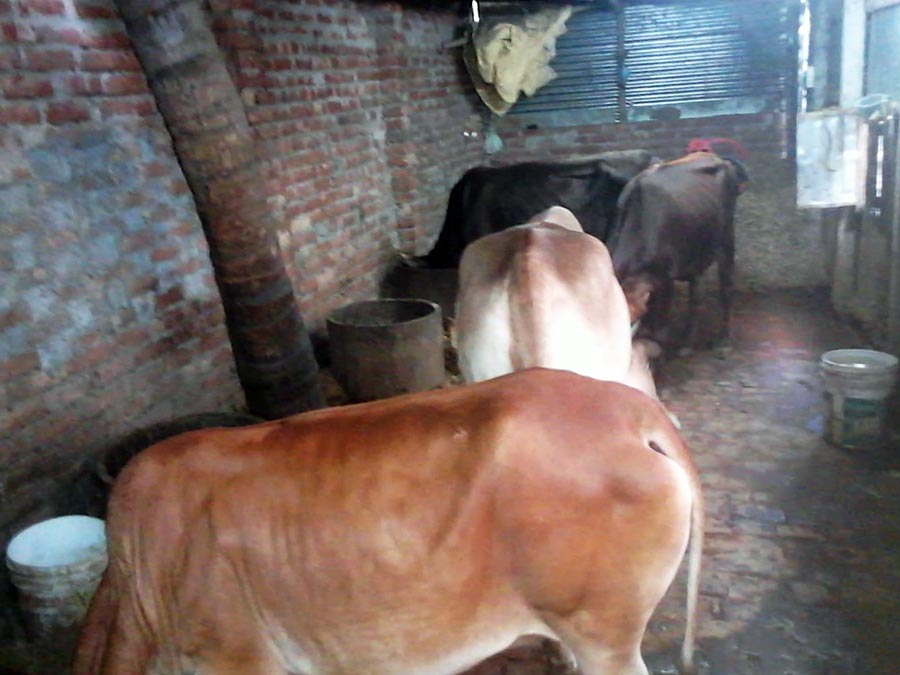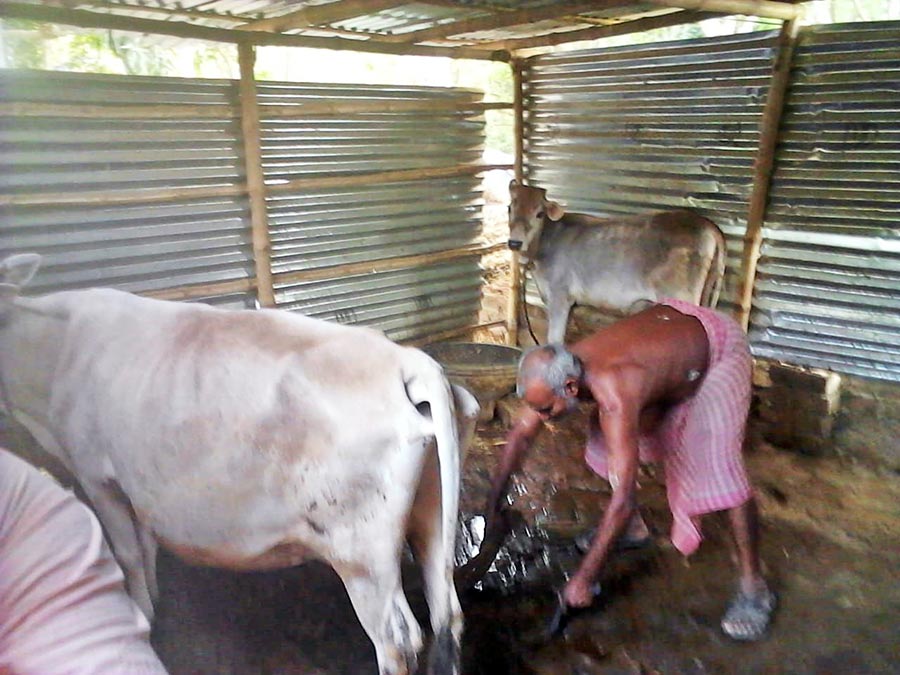 "HUMILITY, TOLERANCE, GIVING HONOUR TO OTHERS | HUMILITY, TOLERANCE, GIVING HONOUR TO OTHERS"