| | |
| --- | --- |
| Our Disciplic Succession: | "The Sun Never Sets on Sri Chaitanya Saraswat Math": |
Vaishnav Seva in Caracas
(IN HONOUR OF SRI HARI PRASAD PRABHU)
Saturday, 30 June 2018, Caracas, Venezuela

parama karuna pahu dui jana
nitai gaurachandra
saba avatara-sara siromani
kevala ananda-kanda
dekha ore bhai tribhuvane nai
emana dayala data
"Nitai and Gaurachandra are the two most merciful Lords. They are the best, the crest-jewels, of all Avatars and the only source of joy. O brother! Look! There are no benefactors in the three worlds as merciful as Them [Nitai Gaurachandra]."
vaisnavera pada-dhuli tahe mora snana-keli
tarpana mora vaisnavera nama
vaisnavera uchchhista tahe mora mano-nistha
vaisnavera namete ullasa
"The feet dust of the Vaishnavs is where I sport and take bath, Vaishnavs' name is the water oblation. My mind is intently fixed upon the remnants of Vaishnavs, and I am elated at the name of Vaishnavs."
gangara-parasa ha-ile paschate pavana
darsane pavitra kara—ei tomara guna
"If the Ganges touches someone, they are purified some time later; but one becomes purified just by seeing you, O Vaishnava Thakur. Such is your power."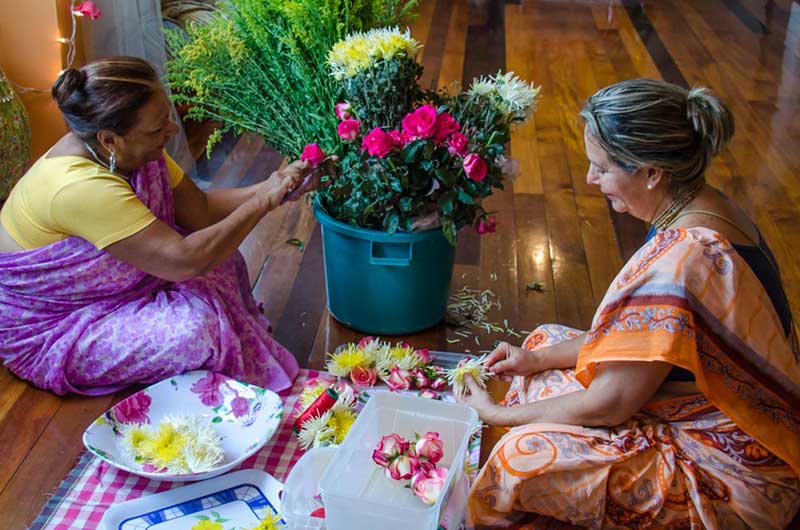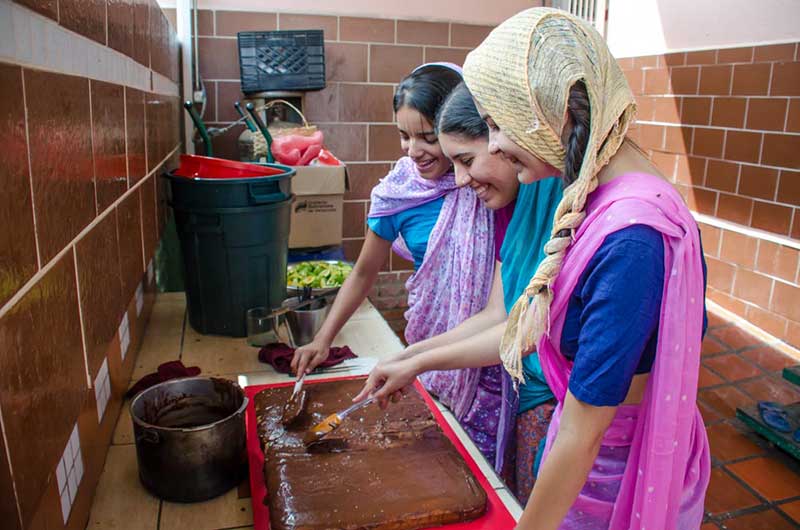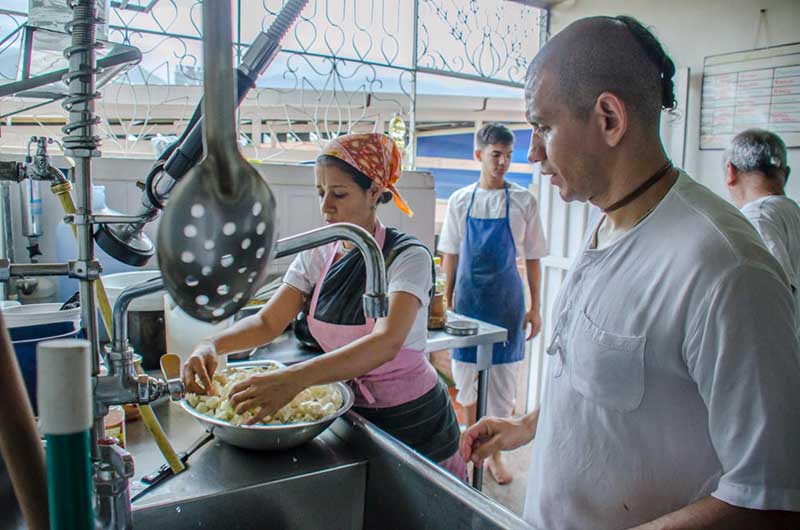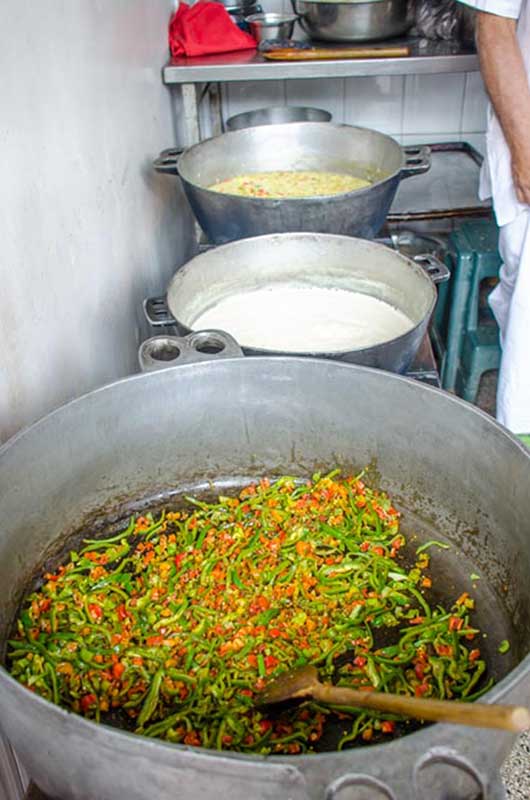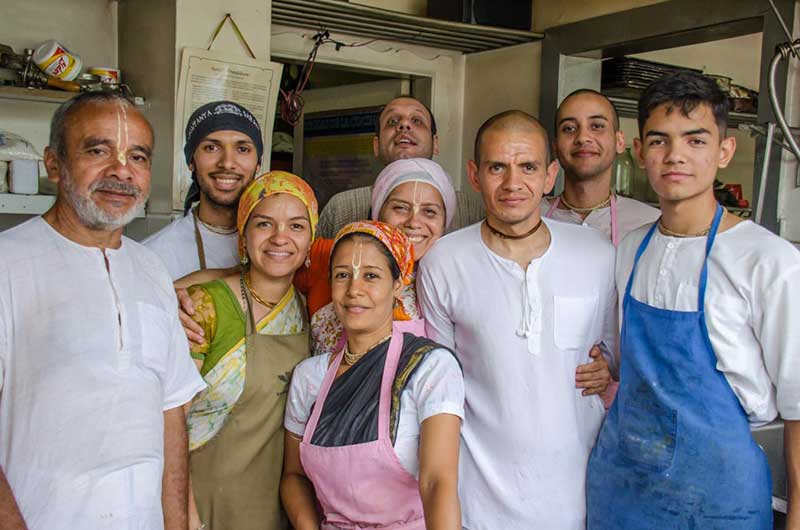 Morning prasad-seva.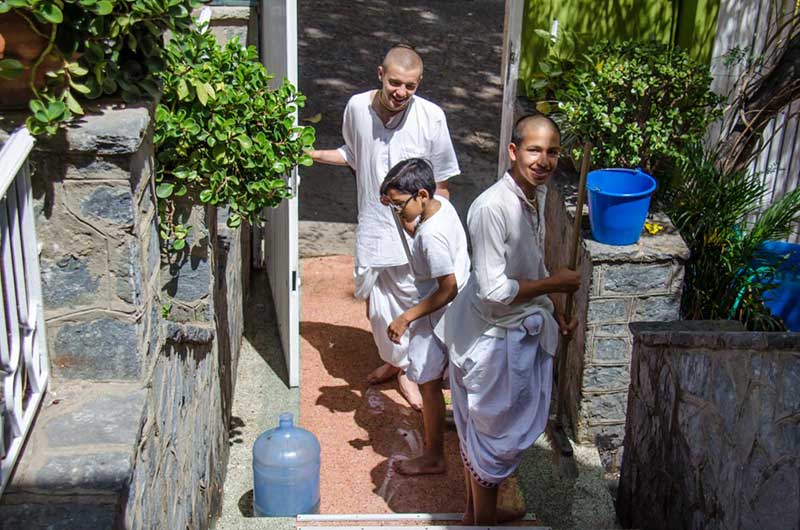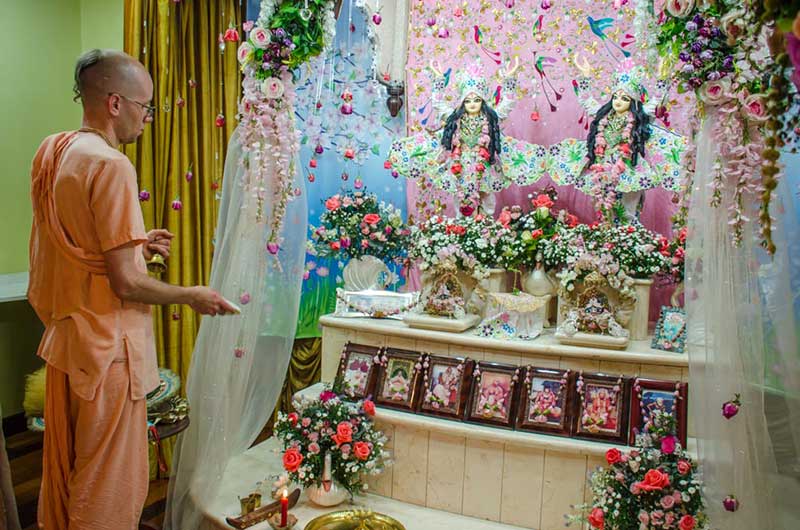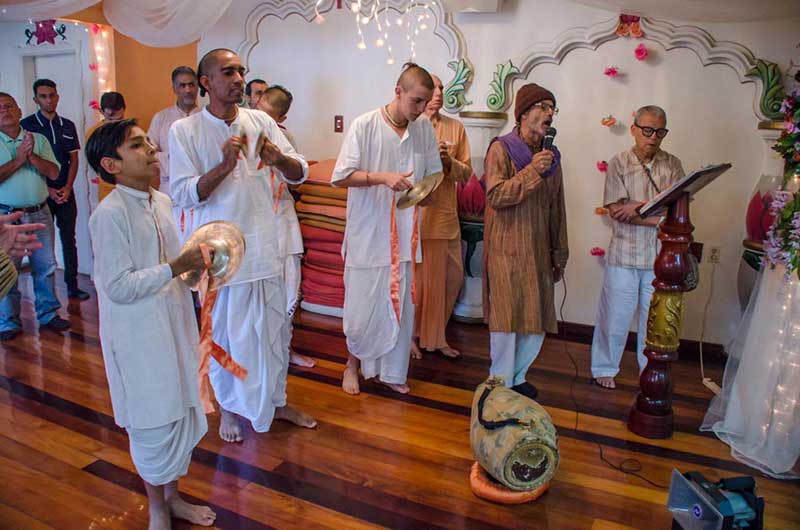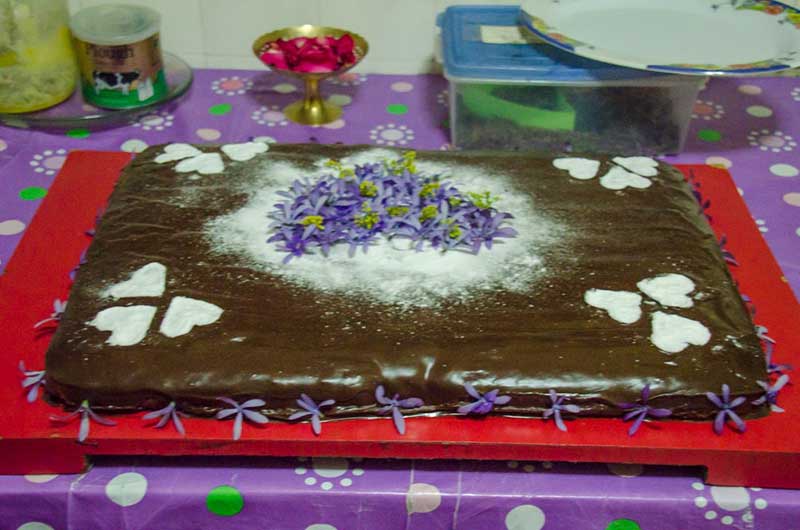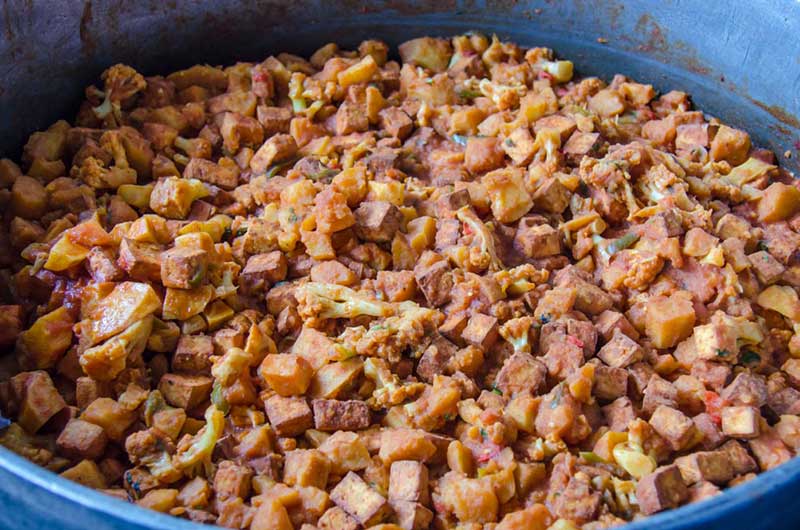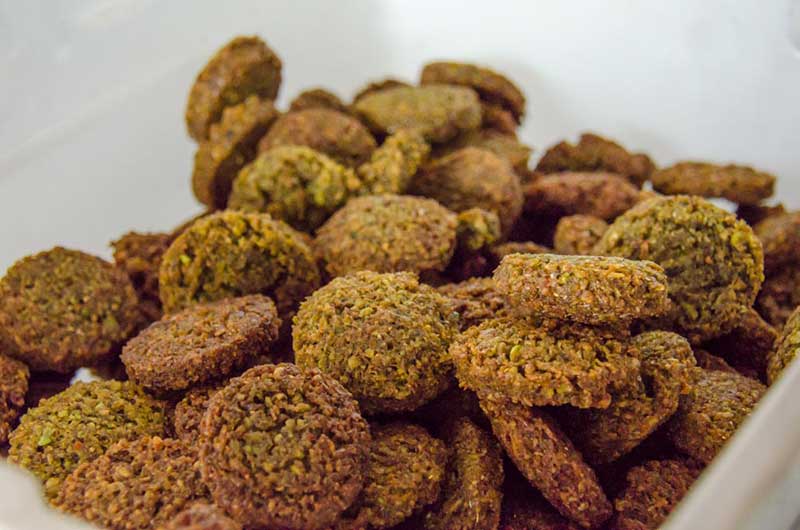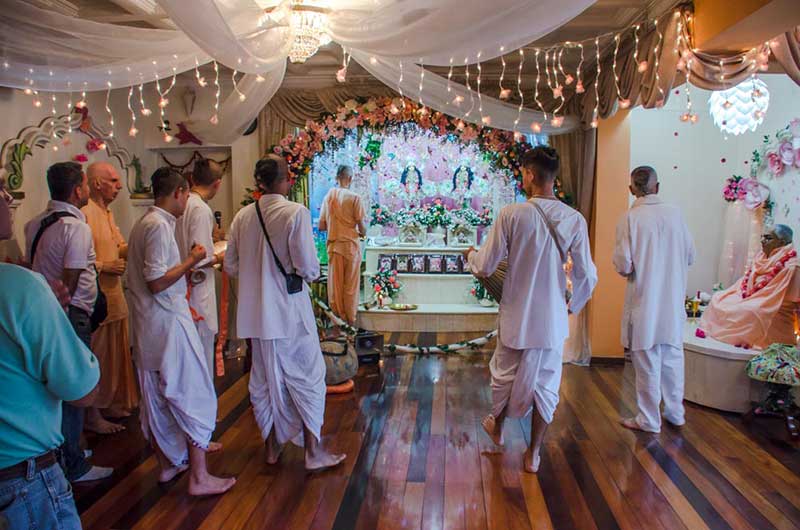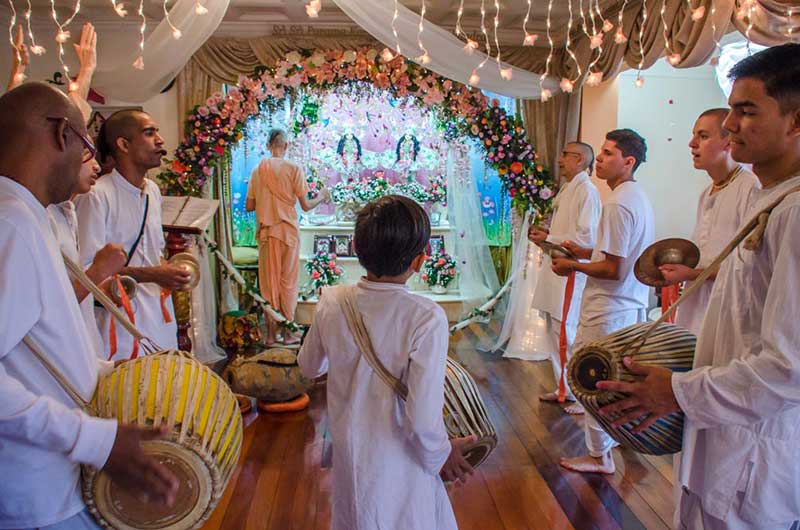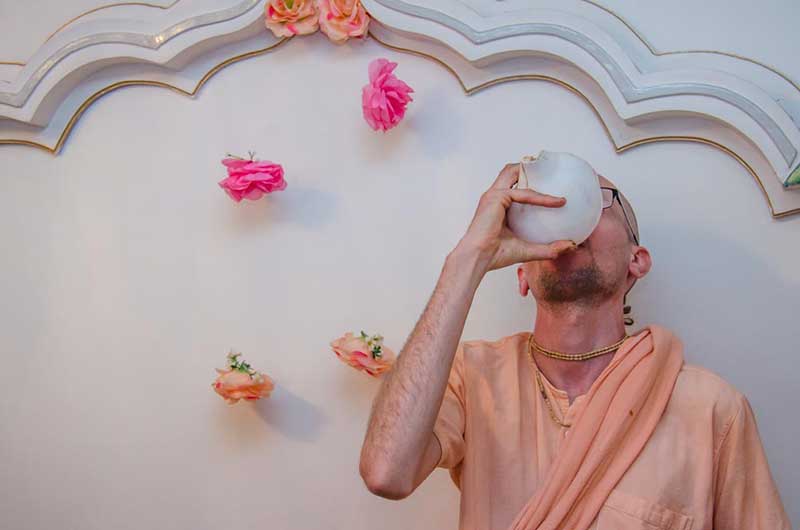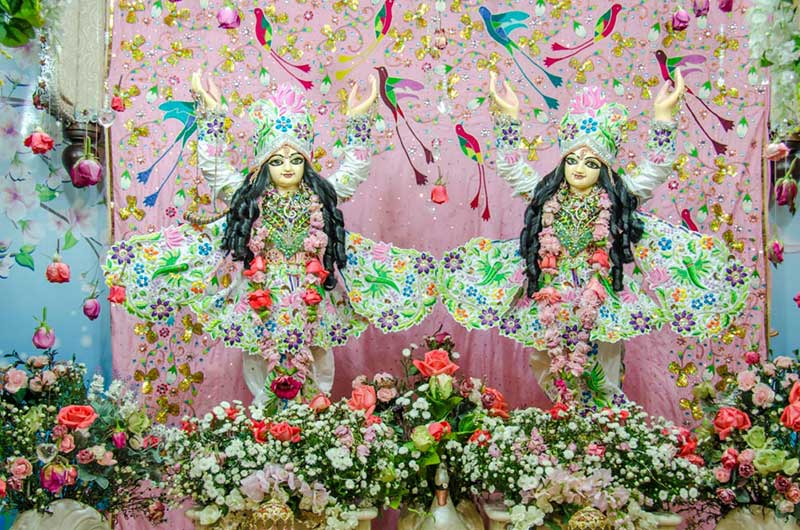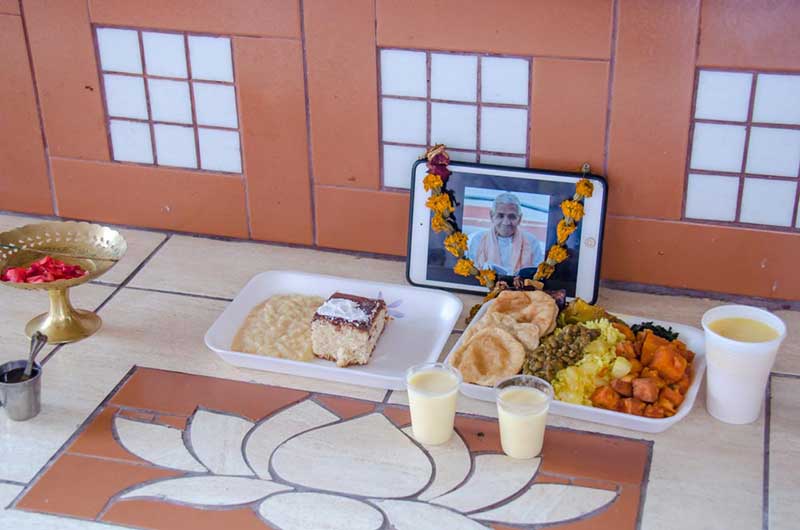 Prabhu passed away in June 2018 having spent the last half a year of his life
in service at and the shelter of Sri Sri Parama Karuna Temple.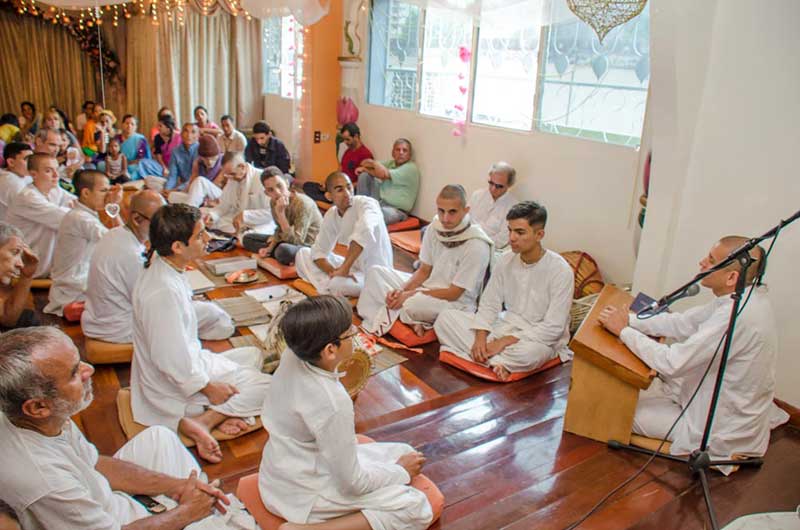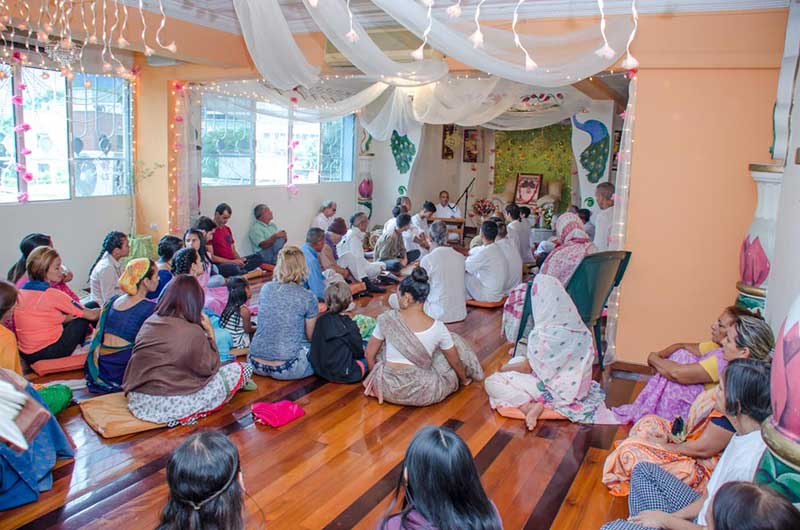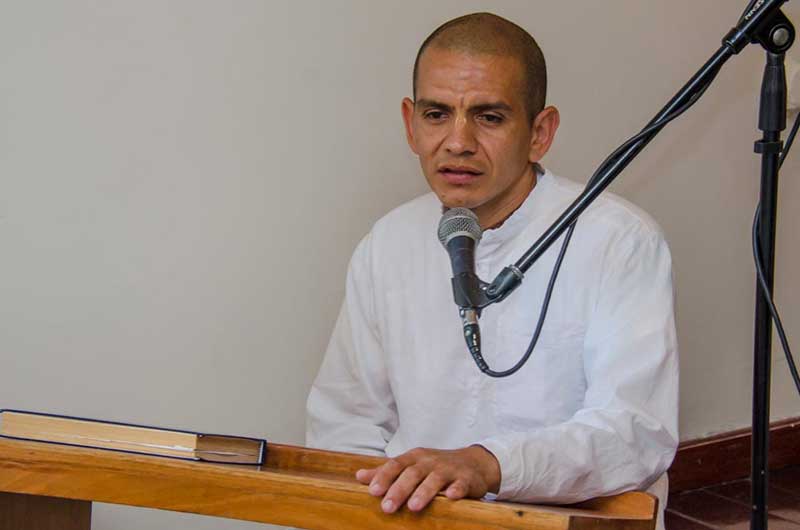 Balaram Prabhu speaking in memory of his father, Sri Hari Prasad Prabhu.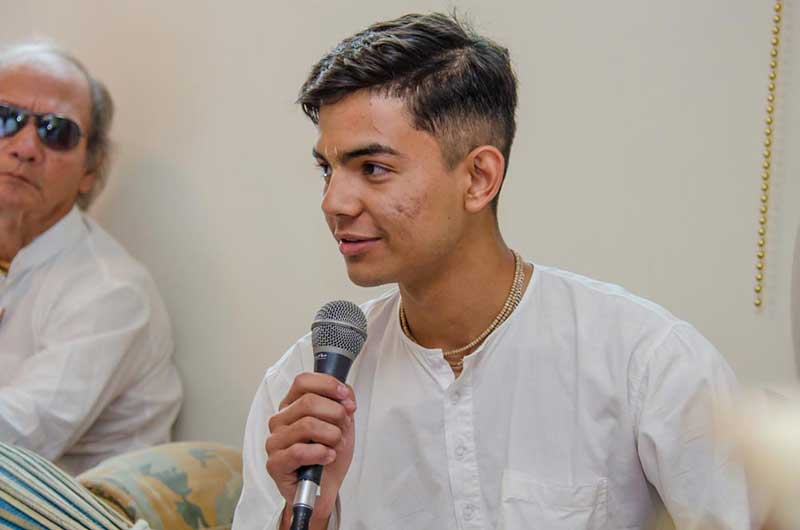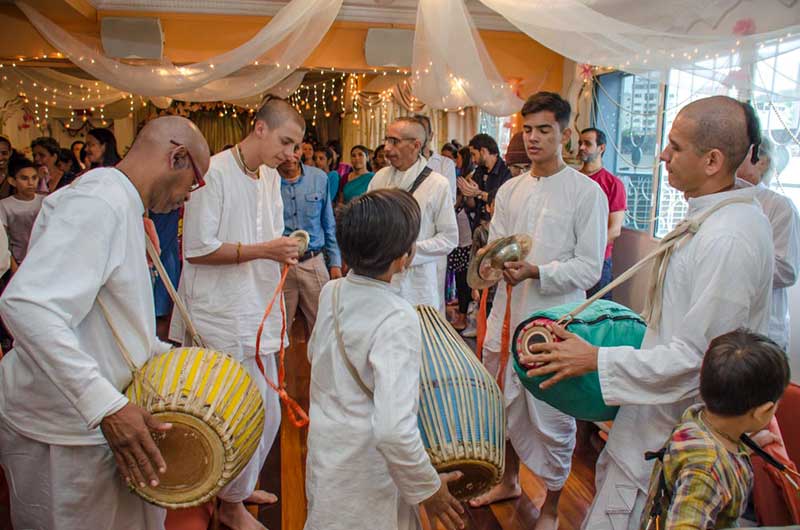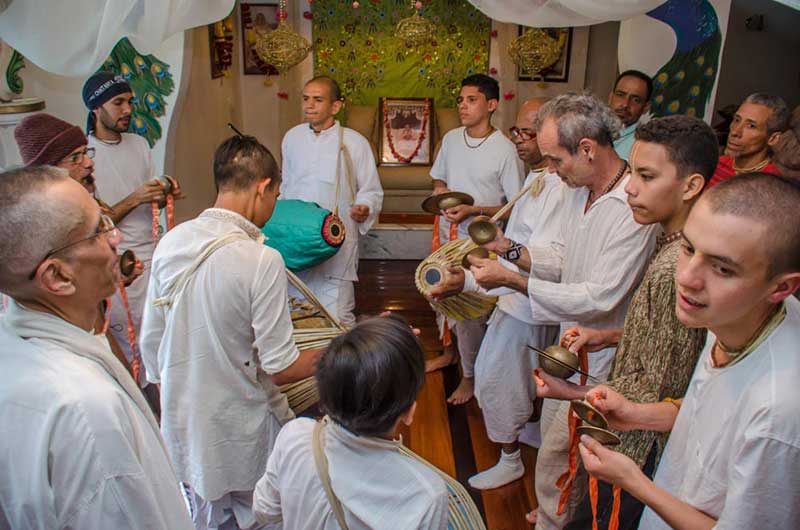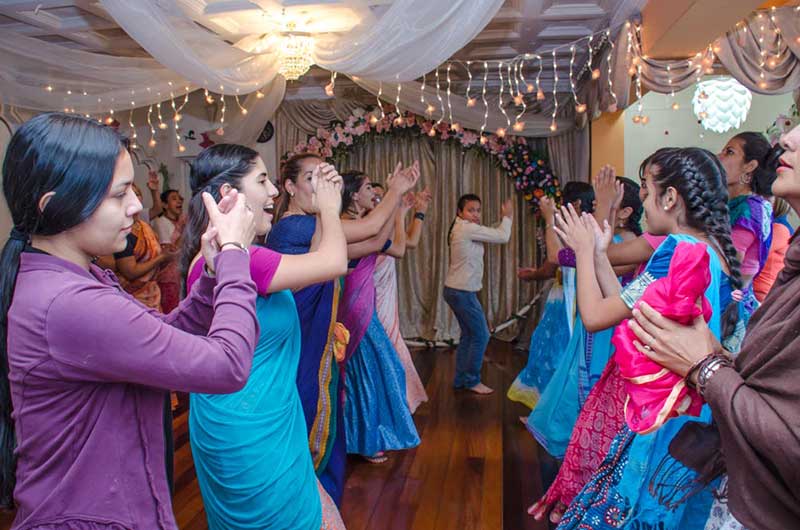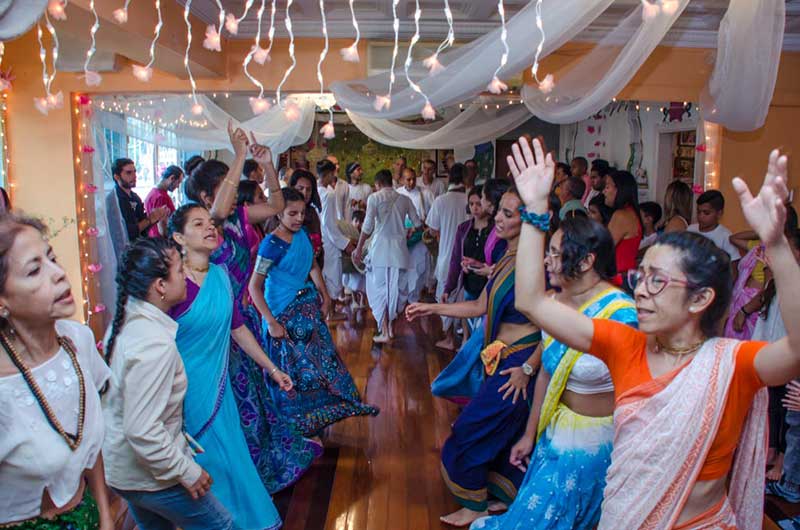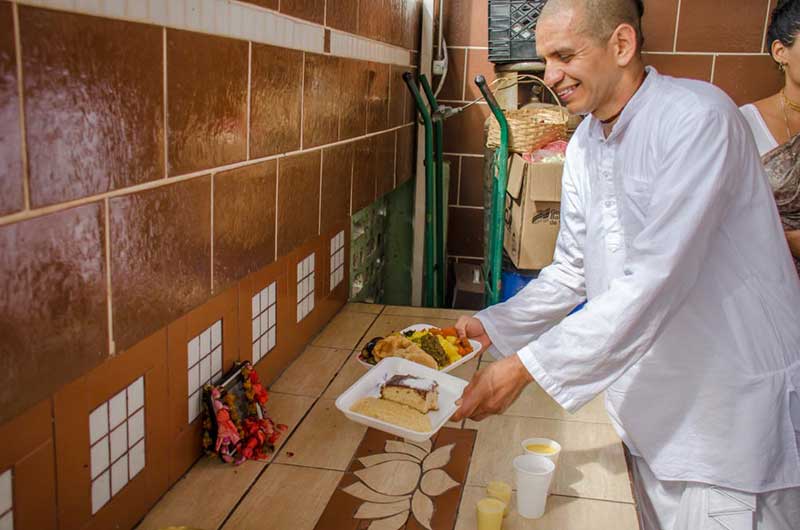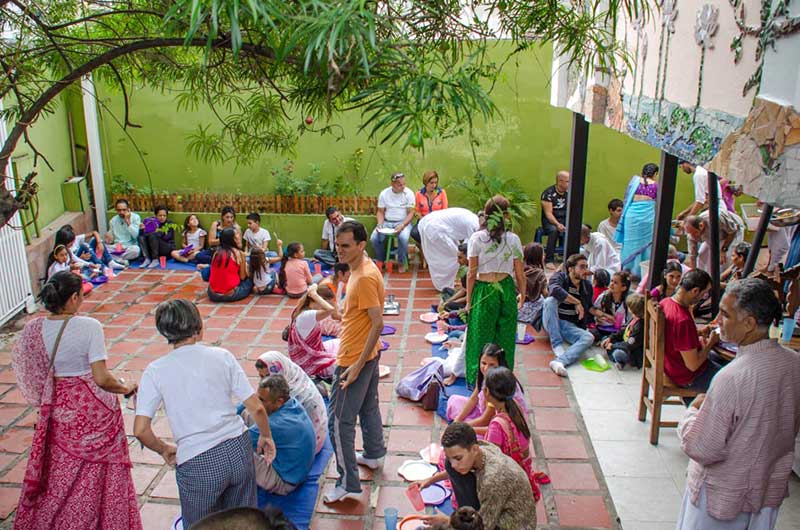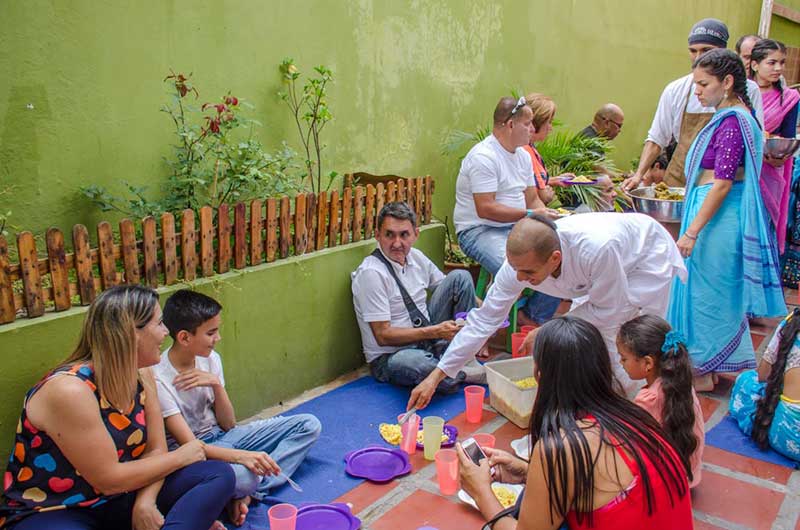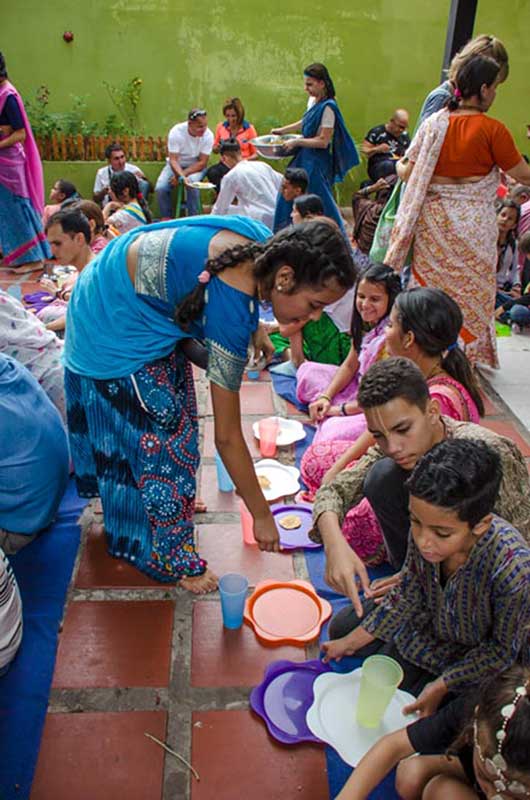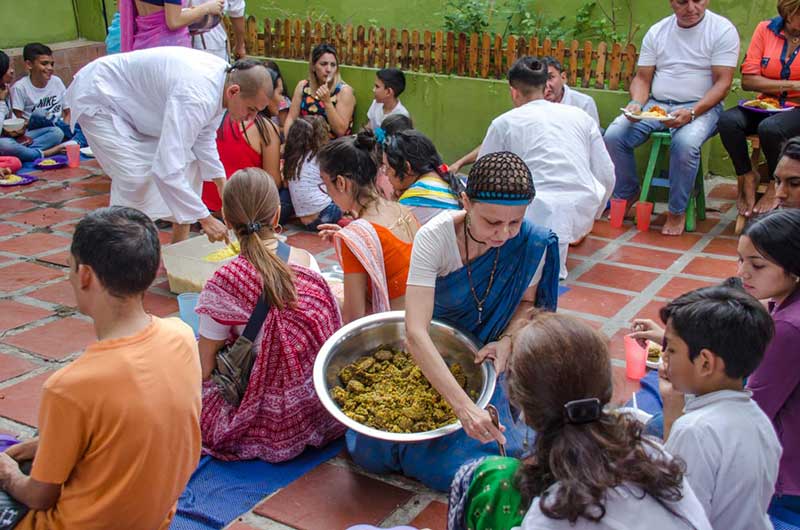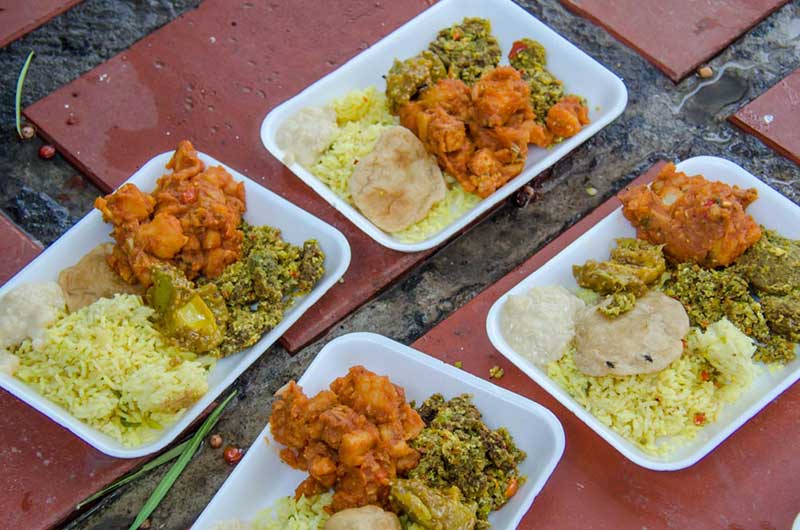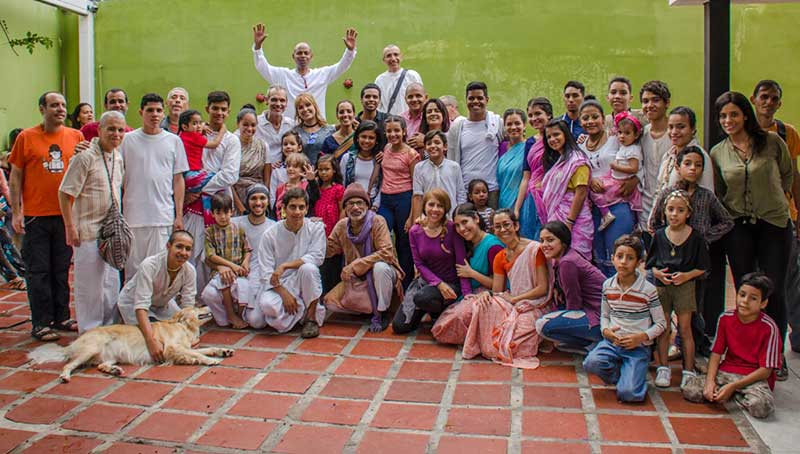 "HUMILITY, TOLERANCE, GIVING HONOUR TO OTHERS | HUMILITY, TOLERANCE, GIVING HONOUR TO OTHERS"