In Eternal Honour of
Sripad Santosh Krishna Prabhu
বৈষ্ণবের গুণ-গান করিলে জীবের ত্রাণ
শুনিয়াছি সাধুগুরুমুখে
vaisnavera guna-gana karile jivera trana
suniyachhi sadhu-guru-mukhe
"Singing the glories of the Vaishnavs rescues and protects the jiva soul. I heard this from the mouth of sadhus and my Guru."
2008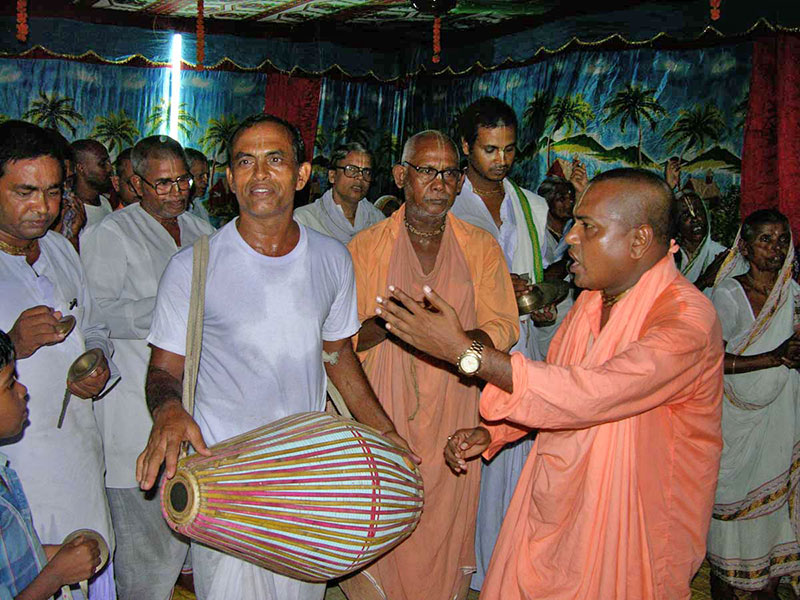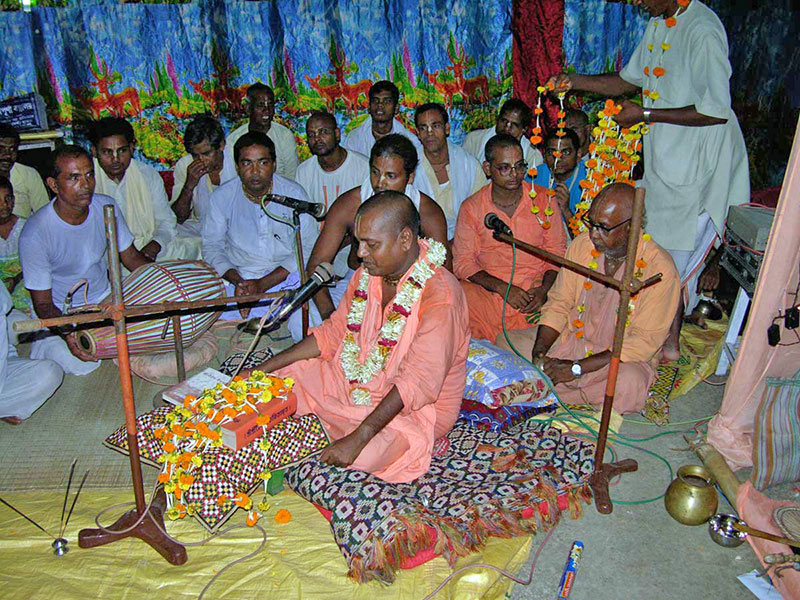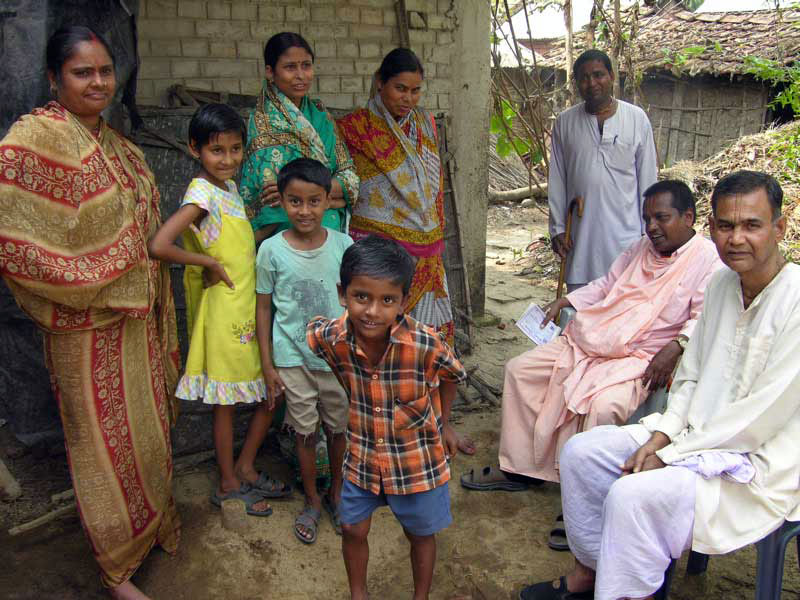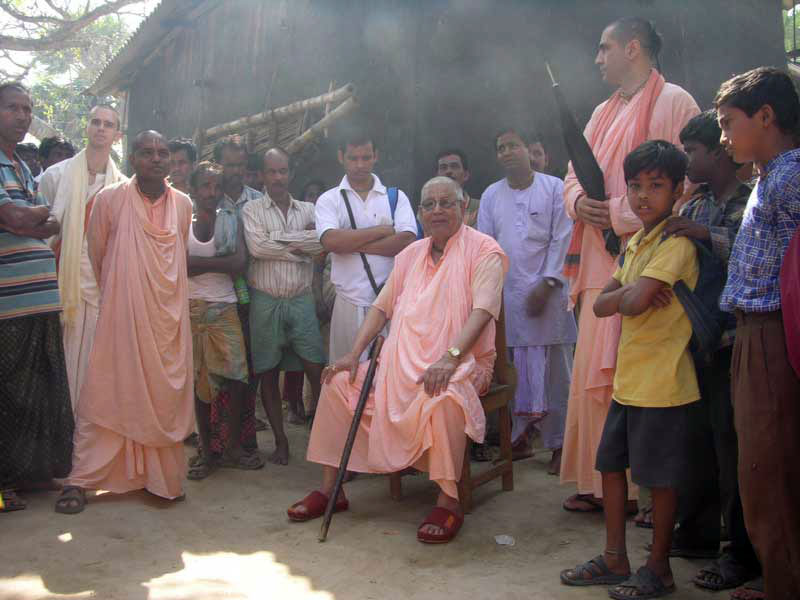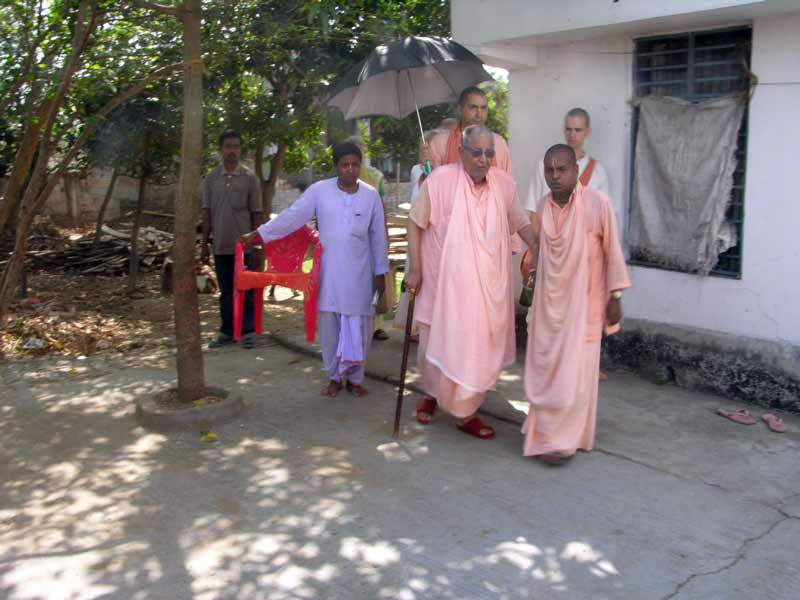 Returning from Sri Nrisingha Palli

At Sri Vrindavan Dham parikrama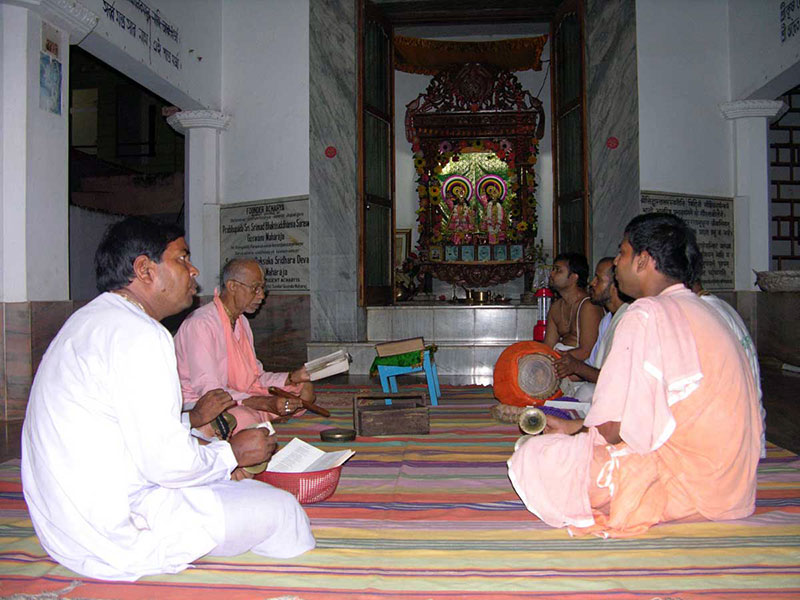 At the inauguration of our small temple at Nadanghat, waiting for the arrival of Srila B.N. Acharya Maharaj.
2009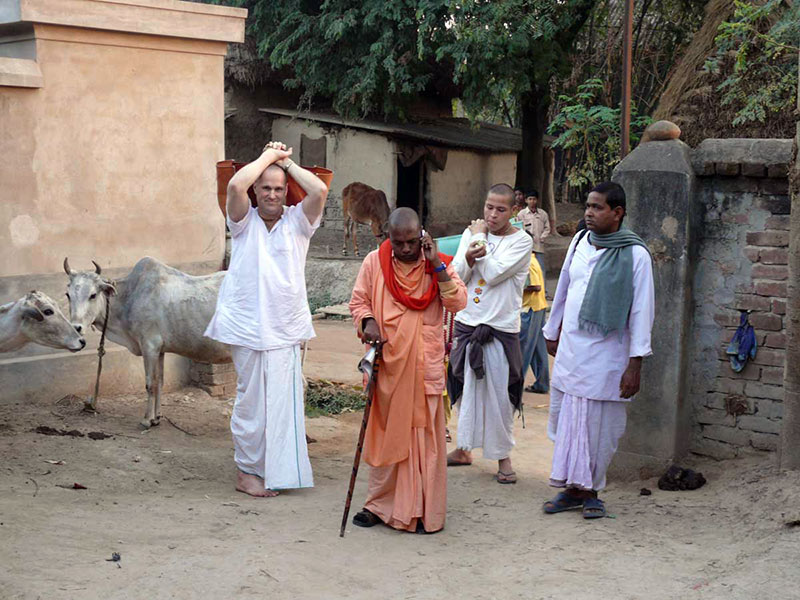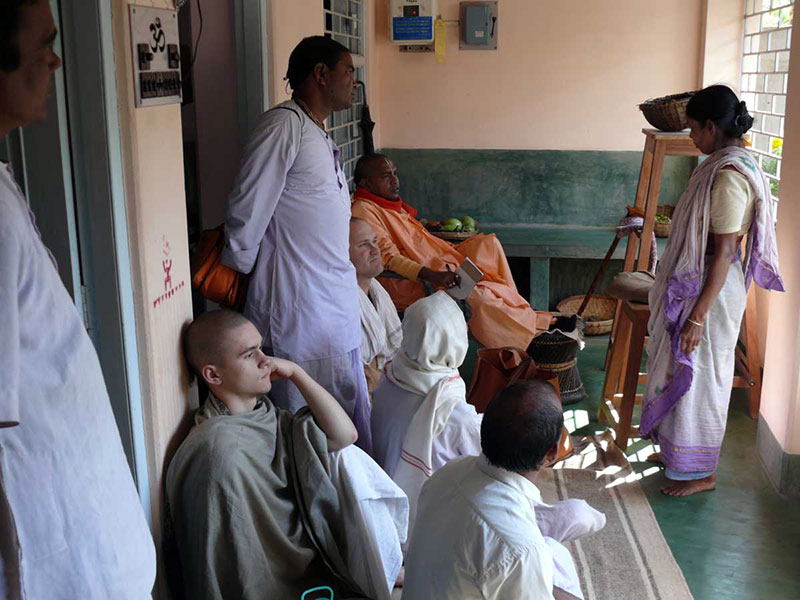 Inaugurating the construction of Sri Ganga Sagar temple.

In Bamunpara, fetching freshly cut coconuts.

Photograph of Srila B.S. Govinda Dev-Goswami Maharaj's visit to his house in Nadanghat.

Sripad Santosh Prabhu's honourable wife, at their house.
2010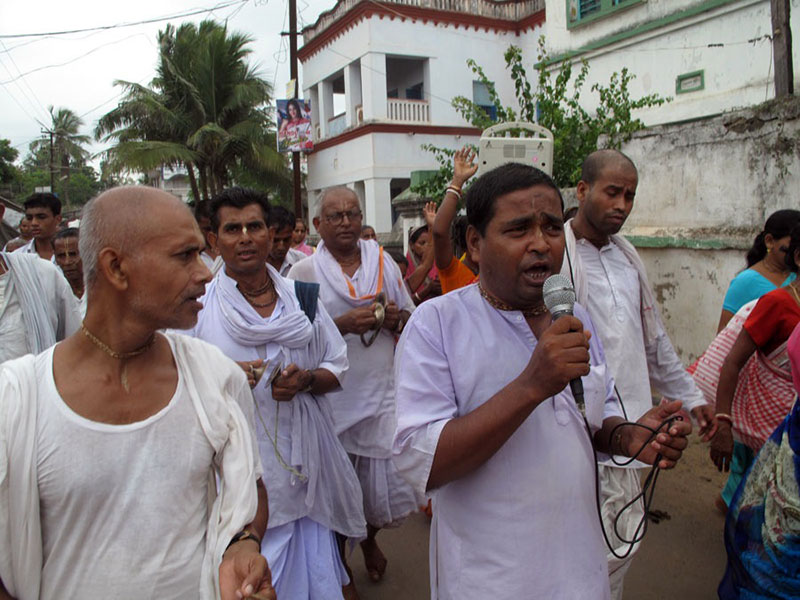 During Sri Puri Dham Parikrama.
2011

Kirtik month, at the end of the morning Nagar sankirtan.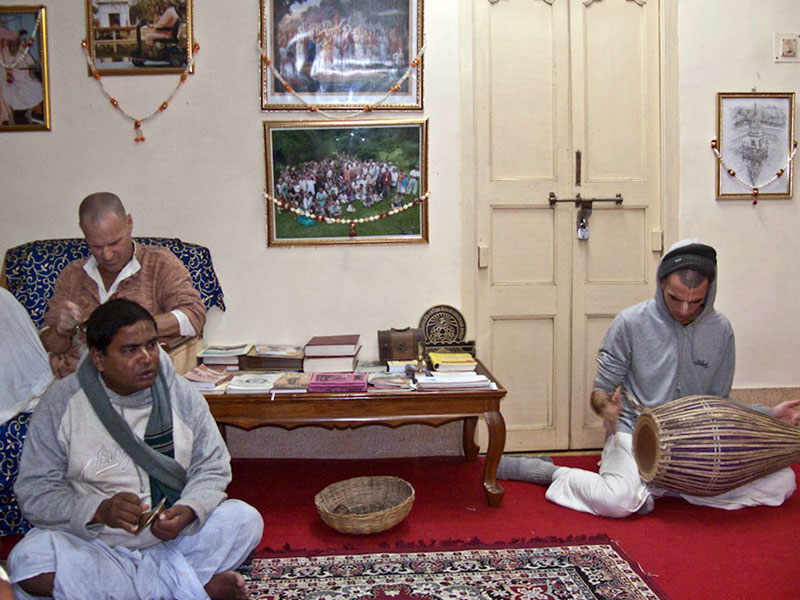 2012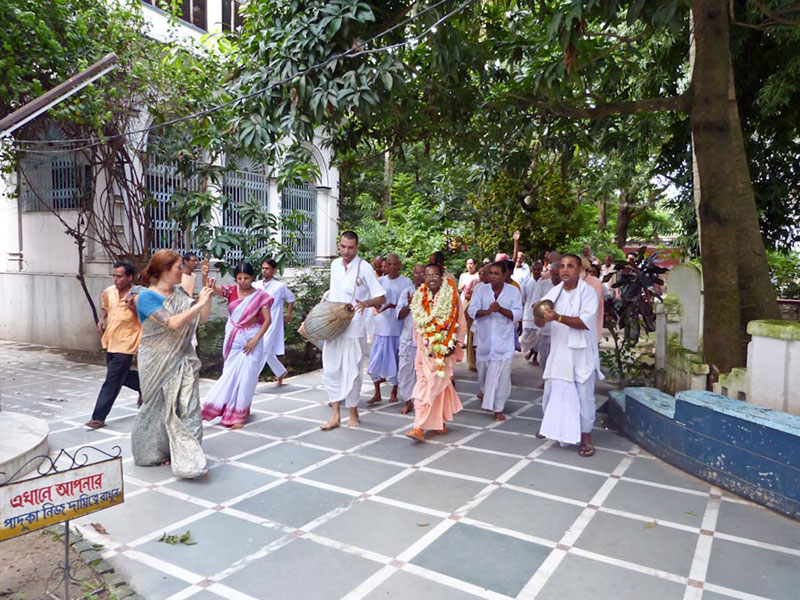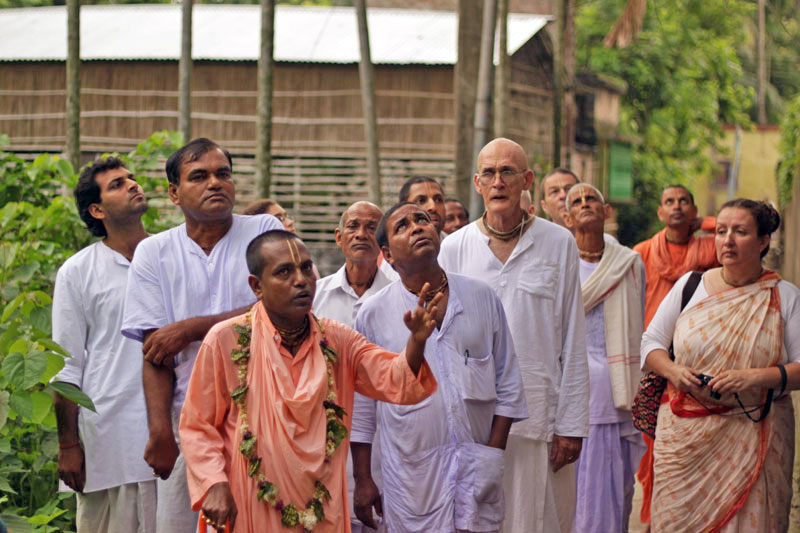 2015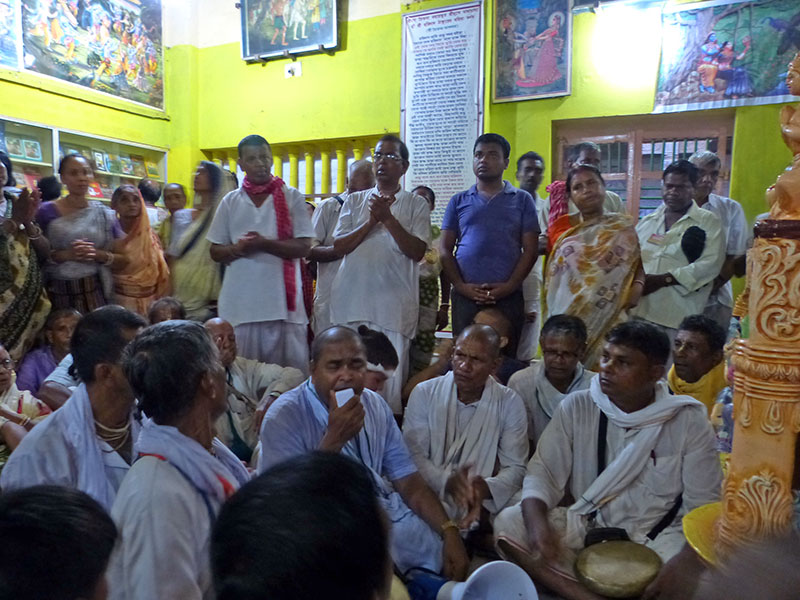 During Sri Puri Dham Parikrama, at the samadhi mandir of Srila Haridas Thakur.
MISC