Ganga Sagar Temple Inauguration:
Preparation
9-10 January 2015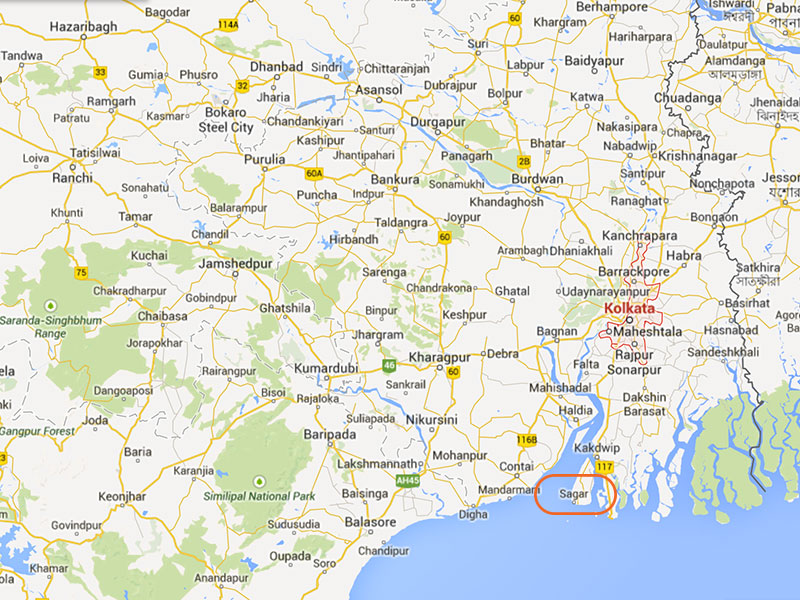 Ganga Sagar is an island south of Kolkata, the place where the Ganges River (Ganga) enters the ocean (sagar).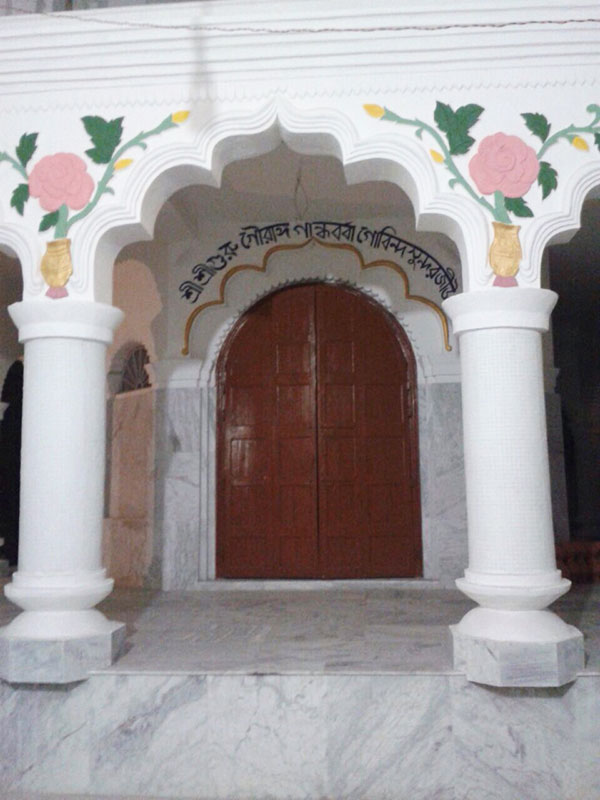 The front of the temple, now fully completed with marble, stucco, and paint.
The inscription above the door states the name of the presiding Deities:
Sri Sri Guru Gauranga Gandharva Govindasundar Jiu.

His Divine Grace Srila Bhakti Nirmal Acharya Maharaj on the ferry
crossing the Ganges to reach the Ganga Sagar Temple.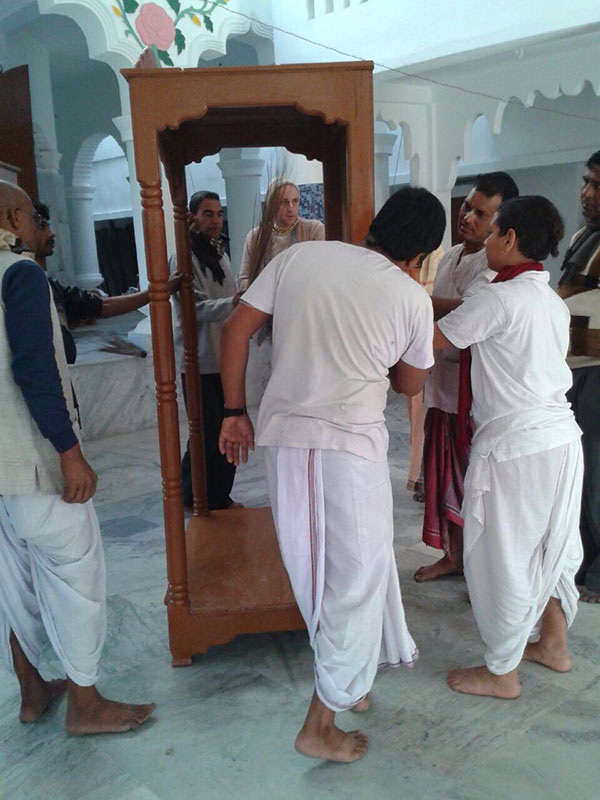 Devotees taking the simhasan (the throne) into the Deity quarters.
In the background: Keshavananda Prabhu.

In the meantime, the ladies are busy preparing the bhog for the offering.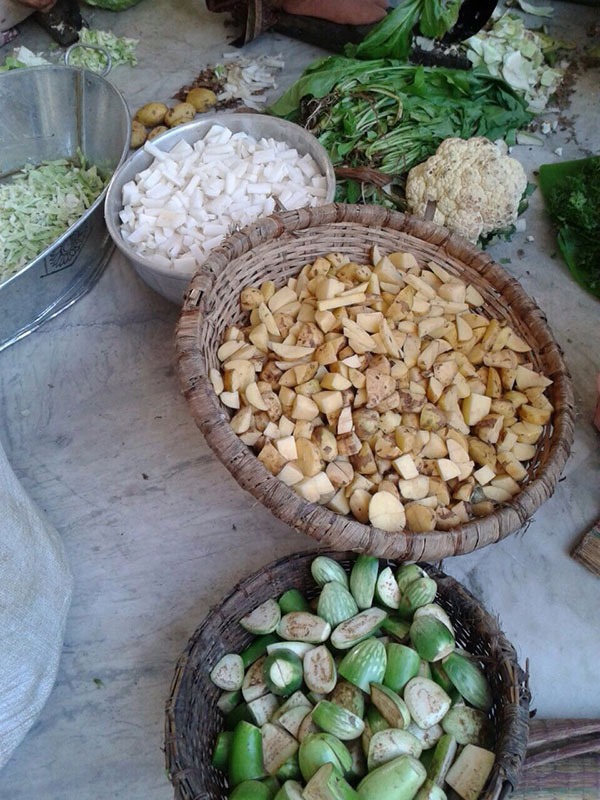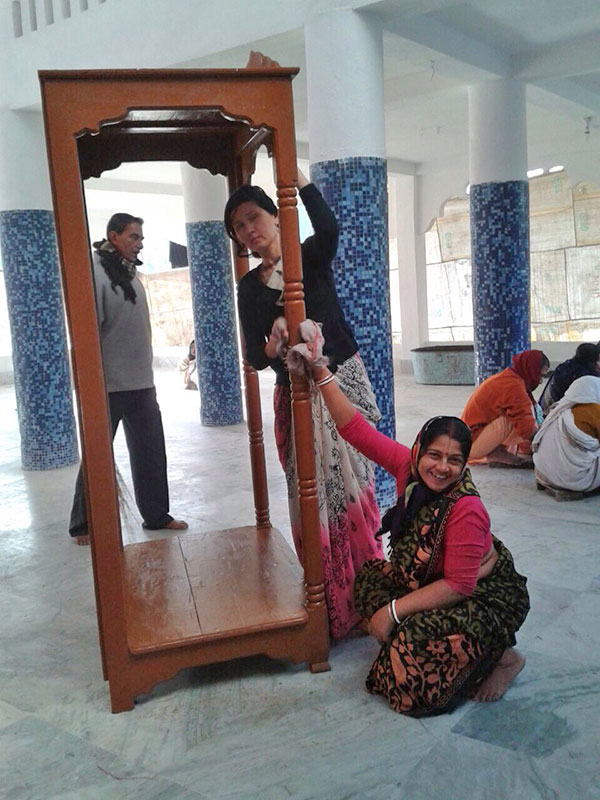 Devahuti DD and Supriya DD .

In the foreground: Rana Prabhu, Sukadev Prabhu Brahmachari, Sankar Prabhu.