Sri Ratha Yatra
Sri Puri Dham, Odisha, India
18 July 2015
Having bowed down to Sri Sri Nitai Chaitanya and taking Their blessings on their heads, the devotees start sankirtan at about 12 p.m. and walk to the main road of Sri Jagannath Puri excited to finally present themselves to Their Lordships Sri Jagannath, Sri Baladev and Sri Subhadra. At the time the party arrives at the road, the king of Odisha is inaugurating the festival and in a while the chariots start to move forth from Sri Jagannath temple to Sri Gundicha. First, Baladev, then Subhadra, and finally Jagannath. By 7-8 p.m. it gets completely dark and devotees chant Sri Gaura Arati, sing bhajans, honour Sri Jagannath prasad, and return back to the temple.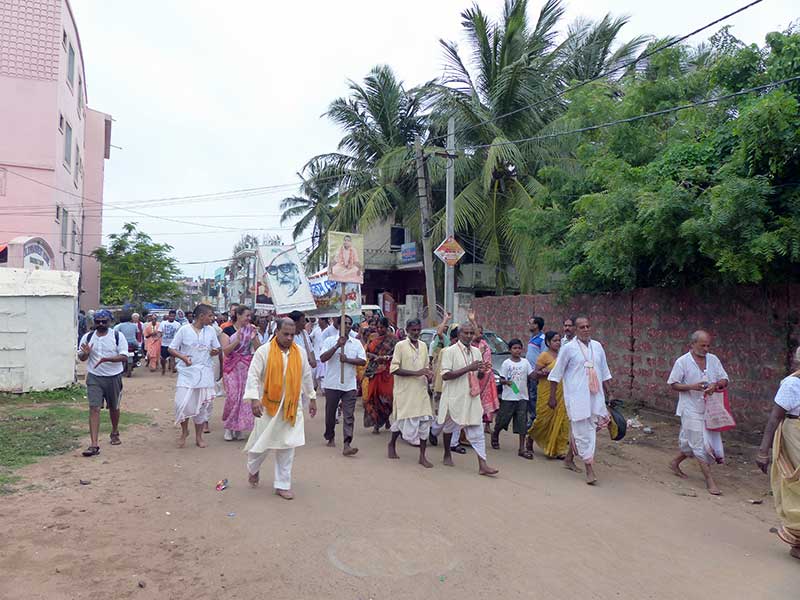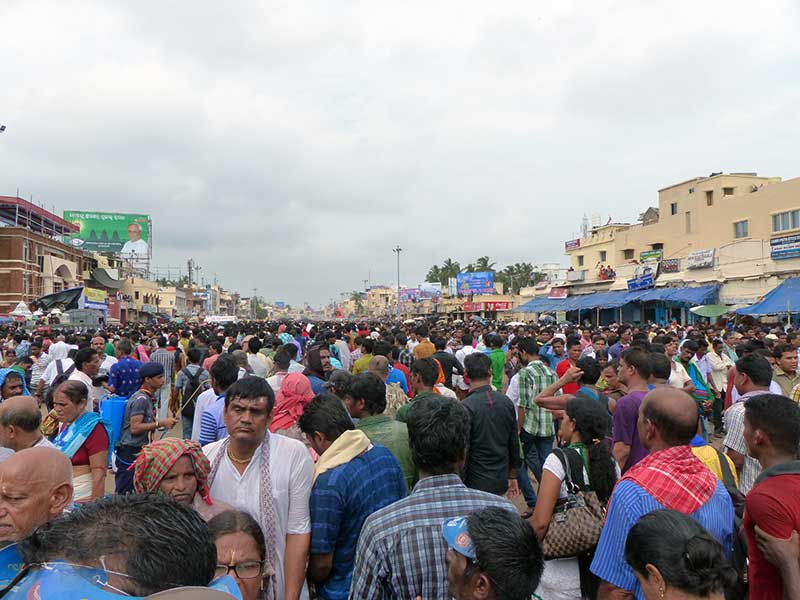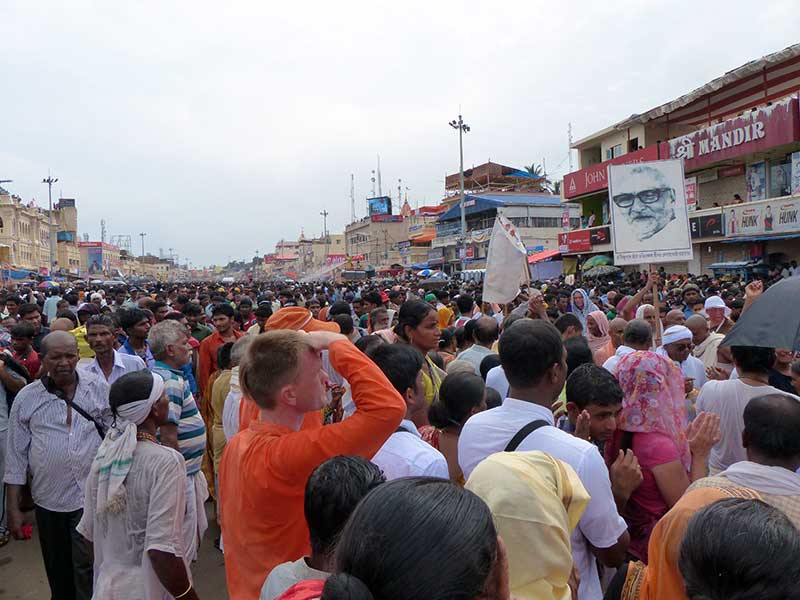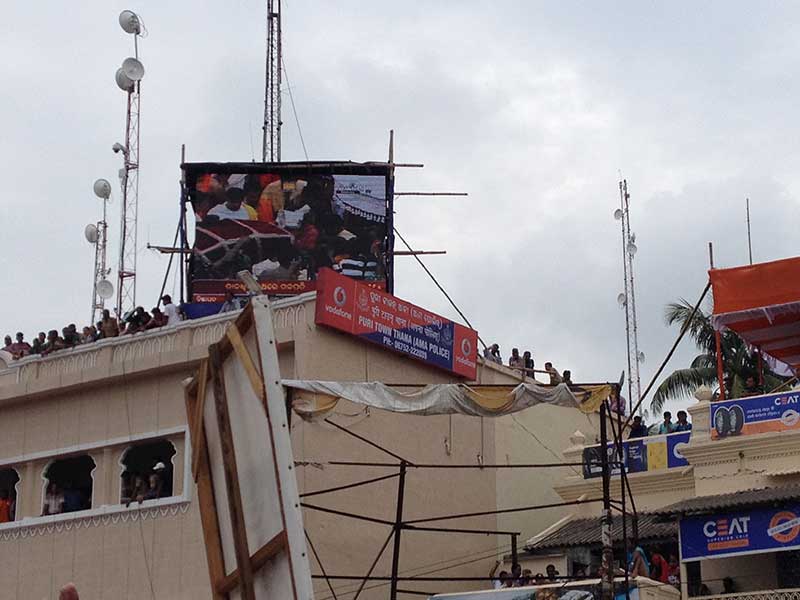 At a few places there were large screens that showed live what was going on at the chariots.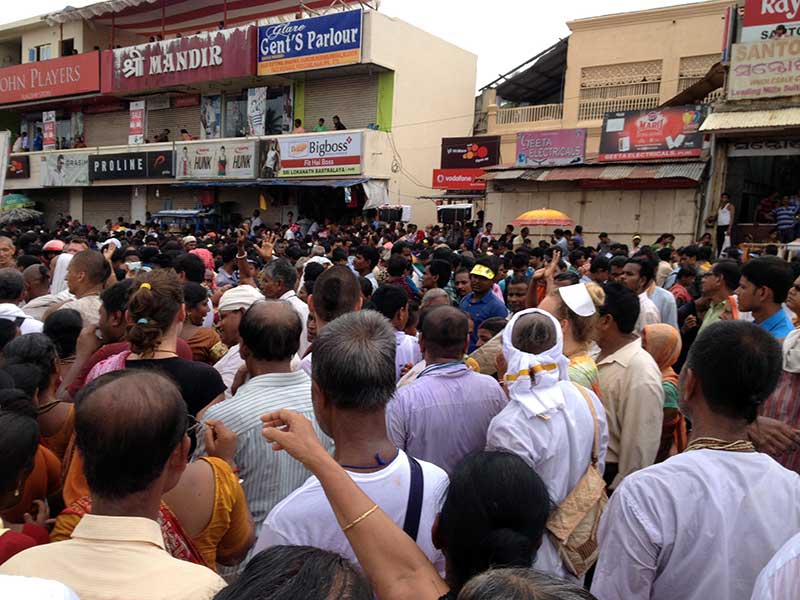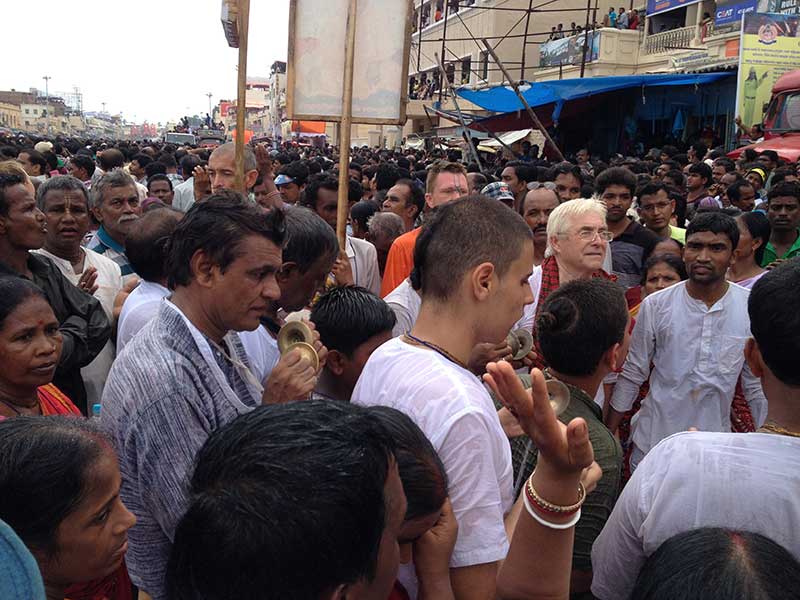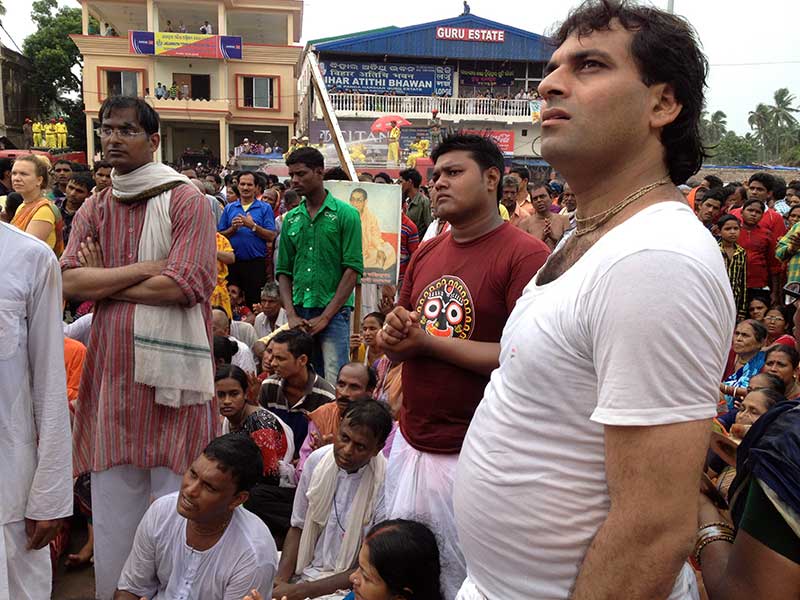 Devotees waiting for the chariots to start moving.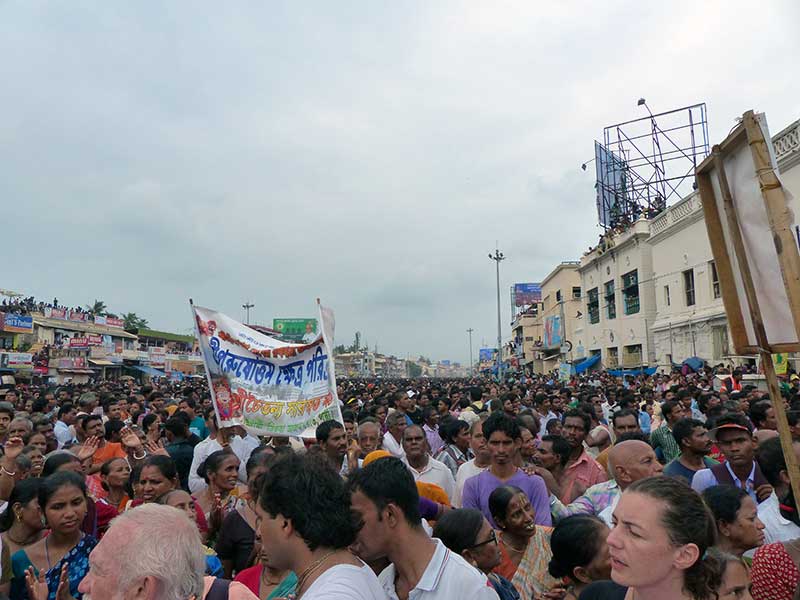 The chariot of Lord Baladev was the first to come to Gundicha.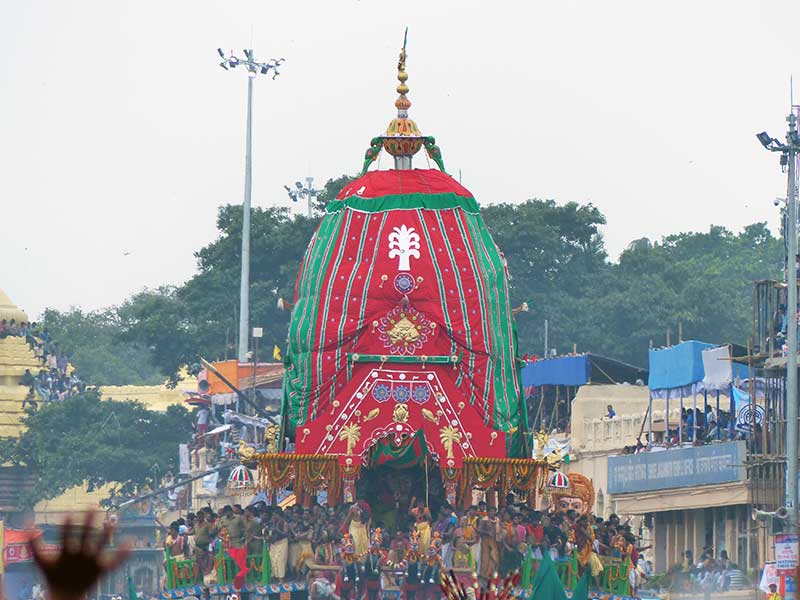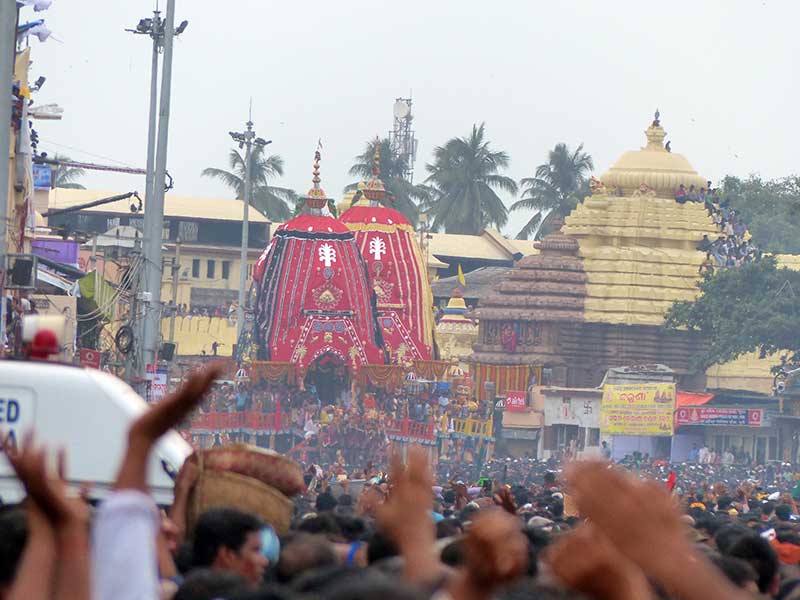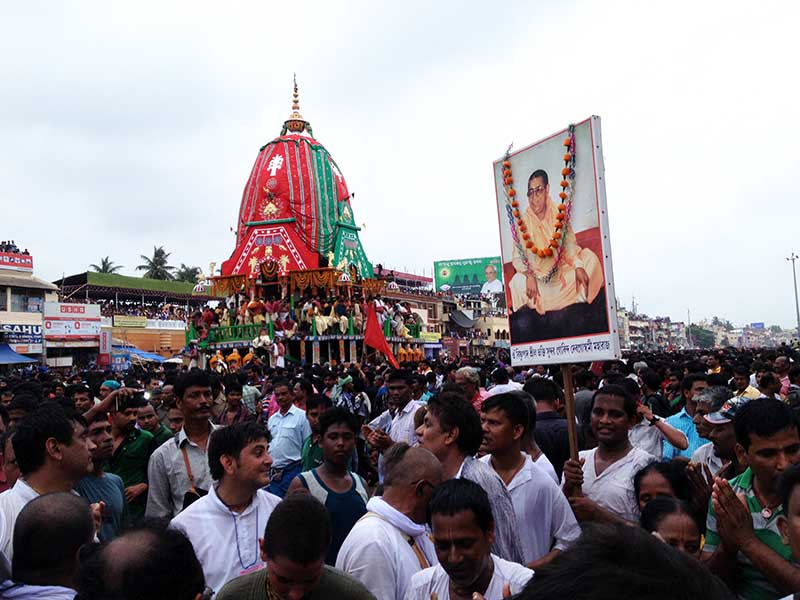 The devotees stayed at the place where the chariots would stop for a while, about half way to Gundicha.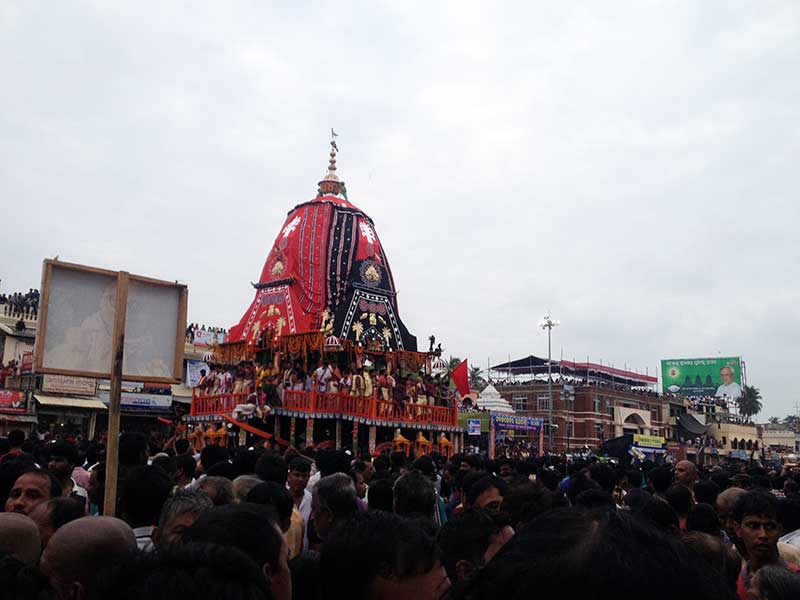 The chariot of Lady Subhadra was next.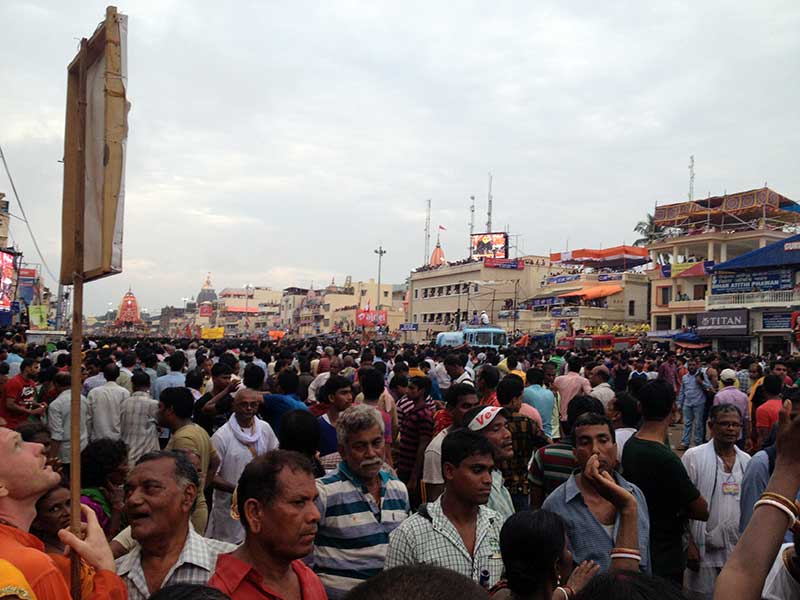 The dome and the chakra of Sri Jagannath temple.

The place where Bhagavan Srila Bhakti Saraswati Thakur was born. The chariot of Lord Jagannath famously
stopped at this place and did not move until Srila Saraswati Thakur (baby Bimal Prasad at that time) was
brought out of the house and was presented before the Lord.

It was already dark when Lord Jagannath's chariot reach the half way point and stopped to continue
the journey the next day. The devotees stayed some hundred or so meters ahead and chanted kirtan,
moving forward along with the chariot.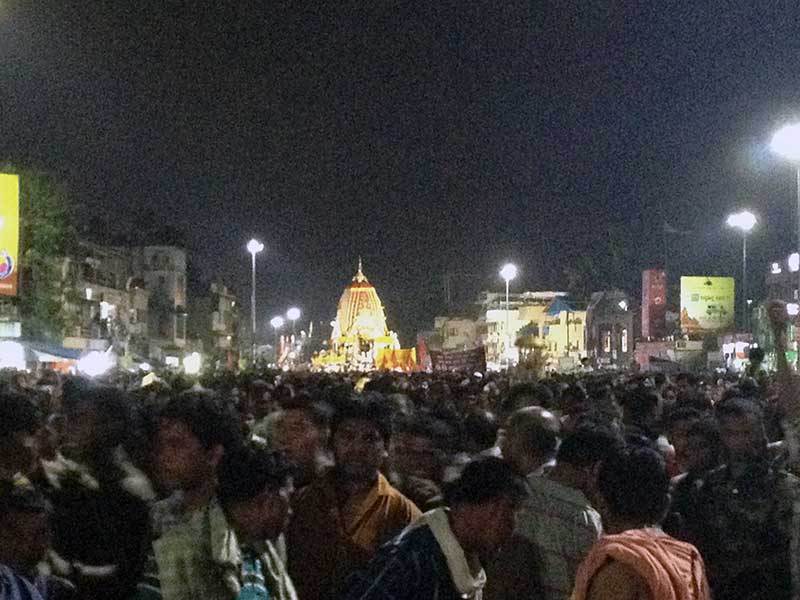 "Jay Jagannath! Jay Baladev! Jay Subhadra!"

All Glory to Sri Sri Guru Gauranga by whose grace we can have the eyes
to see the Pastimes of the Lord and His devotees.