Sri Gaudiya Math, Yogapith
18 November 2015

A photograph of Sri Gaudiya Math at Sri Dham Yogapith in the early days of its founding.

Crossing the holy Ganges on route to Sri Yogapith.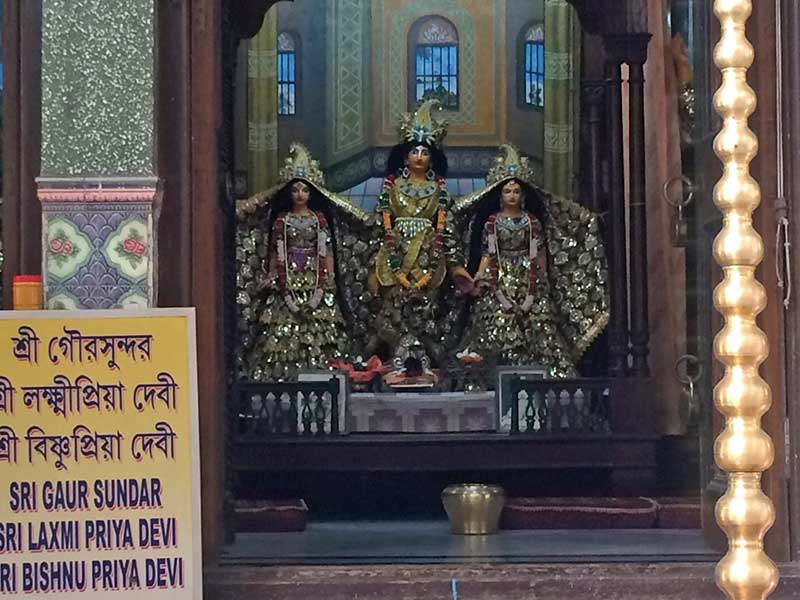 Sri Pancha Tattva Deities and Lord Jagannathdev.

Murtis of Sri Jagannath Misra and Sri Sachi Devi with little Nimai on her lap.

The famous neem tree under which the Lord has chosen to appear.

The courtyard of the temple.