Sri Nabadwip Dham, First Programme
4 March 2017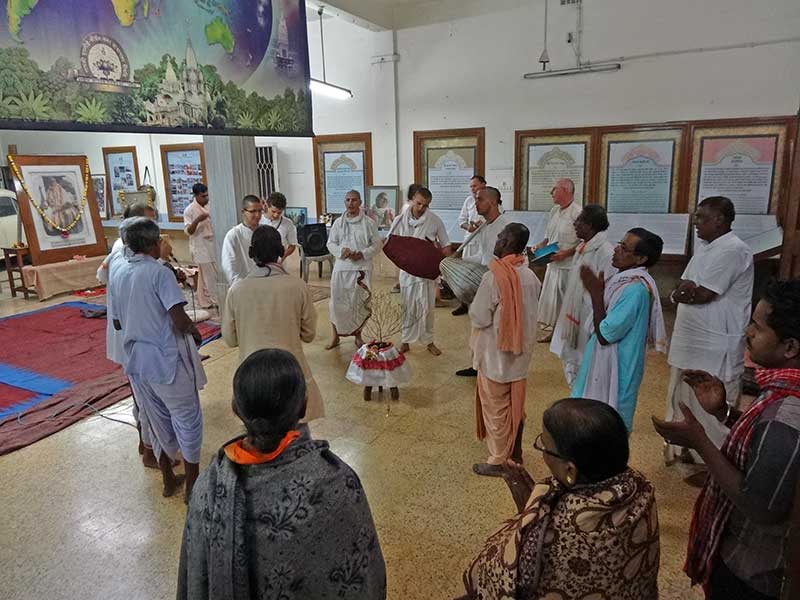 Tulasi parikrama starting after the main aratis.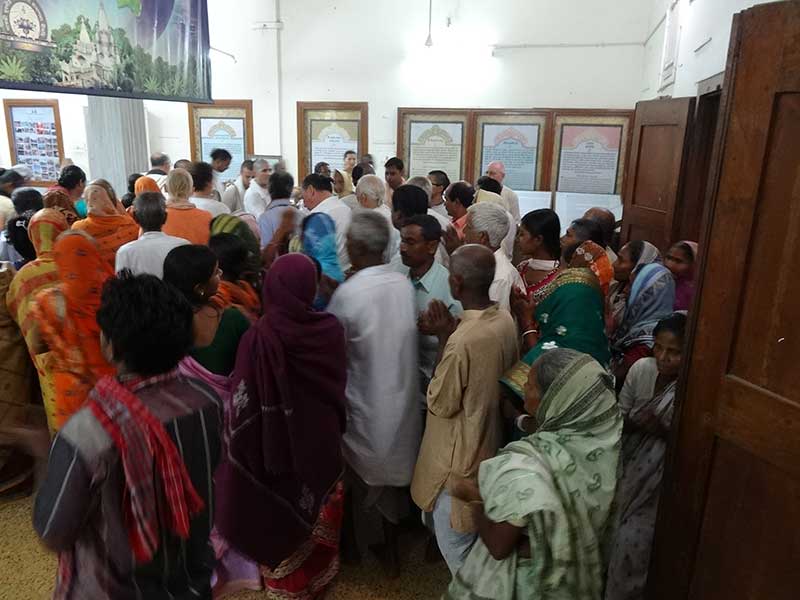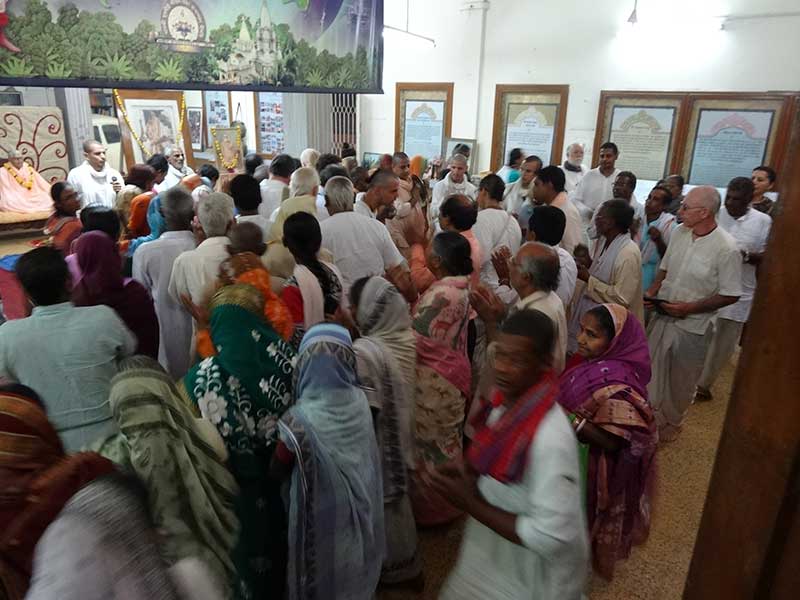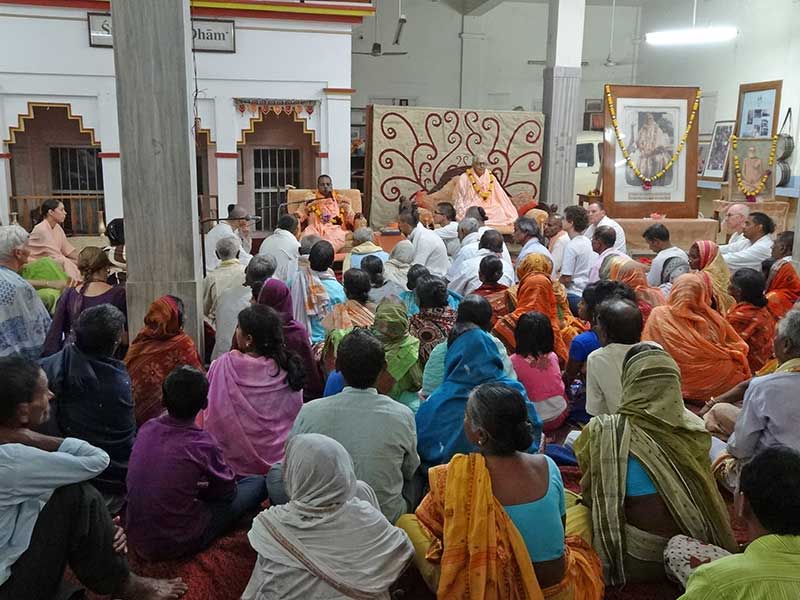 His Divine Grace is reading the poem 'An Appeal on Sri Nabadwip Dham Parikrama'.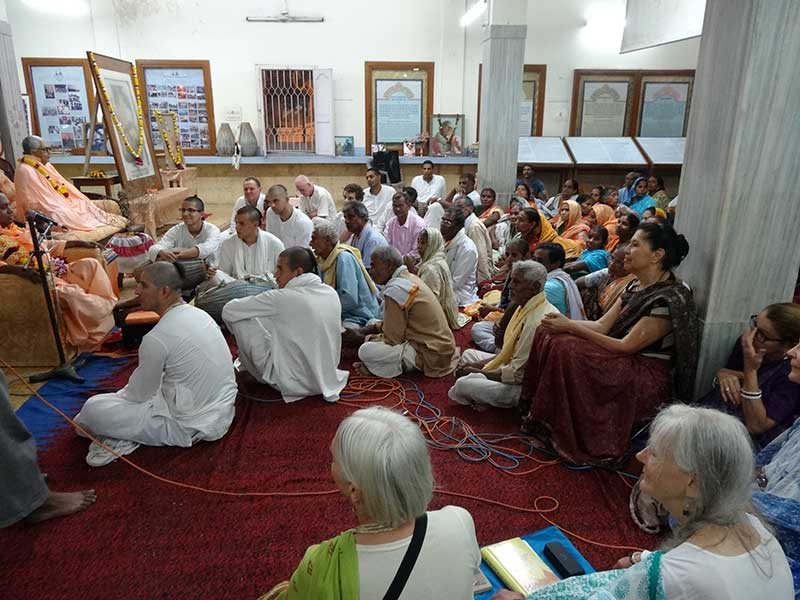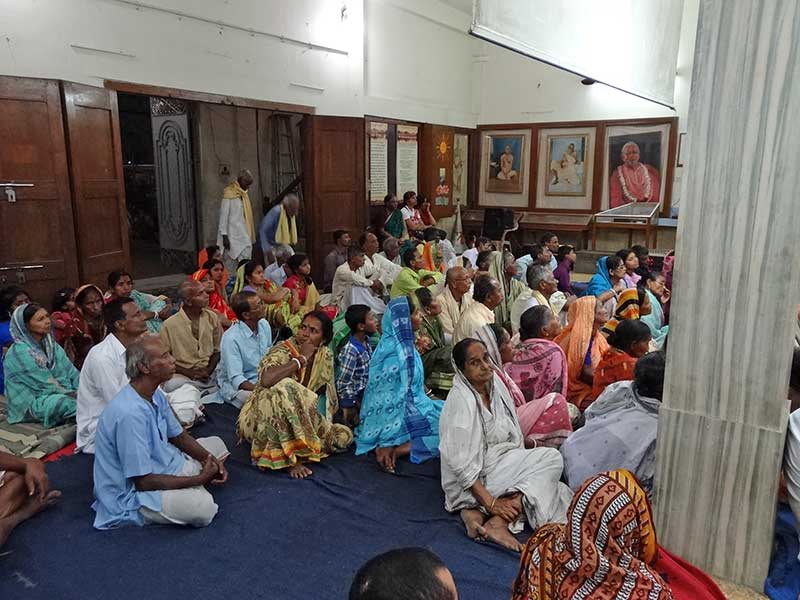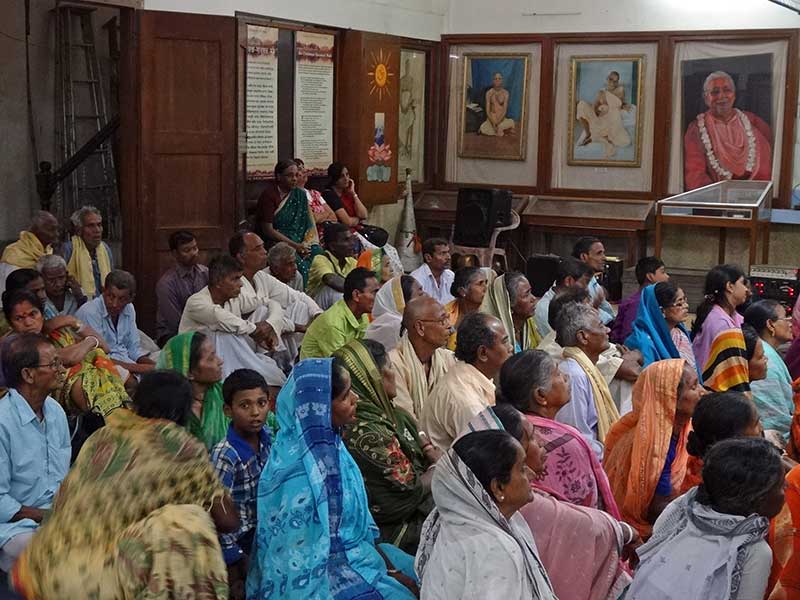 On the left: His Divine Grace Srila Acharya Maharaj's two sannyas disciples, Sripad Bhakti Vijnan Muni Maharaj and Sripad Bhakti Niskam Santa Maharaj.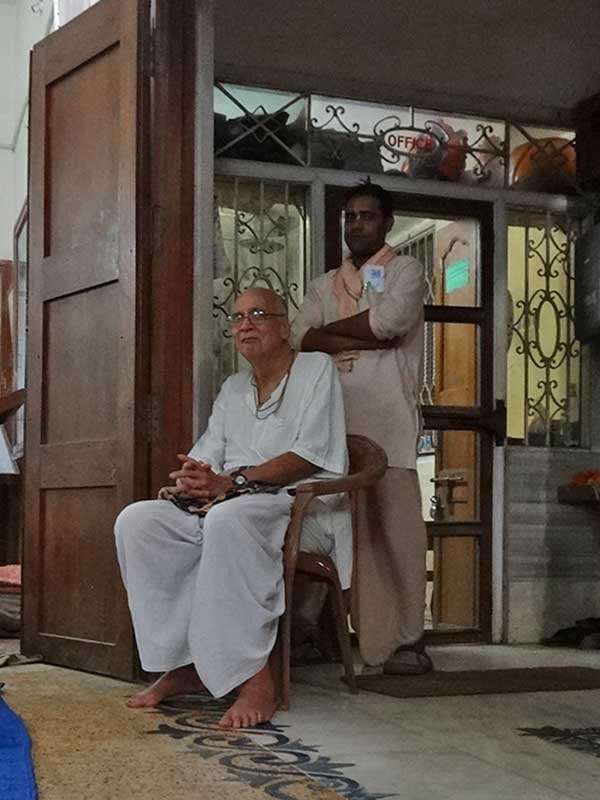 Radha Raman Prabhu (Hawaii) and Siva Sankar Prabhu
(the current manager of Sri Chaitanya Saraswat Math temple in Nabadwip).

Rukmini Devi Dasi (Venezuela), Krishna Asha Devi Dasi, Varshana Rani Devi Dasi (South Africa), Sudevi Devi Dasi, Enaksi Devi Dasi (Hawaii), Anjali Devi Dasi (UK), Krishnendrani Devi Dasi (Turkey).