☸ Arrival in Sri Puri Dham ☸
Saturday-Sunday, 29-30 June 2019
pujya-sri-guru-varga-vandita-mahabhavanvitayah sada
paurvaparya-parampara-prachalita-prajya-pramurtakrteh
bhakter nirmala-nirjharasya nibhrtam samraksakam sadaram
vande sri-gurudevam anata-sira acharya-varyam nijam
"I bow my head in eternal obeisance to my Gurudev, the best of acharyas, Srila Bhakti Nirmal Acharya Maharaj. He is the ever vigilant, stalwart guardian of the current of pure devotion whose highest form flows from our most worshippable Sri Rupanuga Guru-varga in their exclusive dedication to Mahabhav, Srimati Radharani."
jaya guru maharaja karuna-sagara
sri-bhakti-raksaka deva-goswami sridhara
prakasile nilachale bhuvana-mangala
nitai-chaitanya-deva-seva samujjvala
Glory to Guru Maharaj, Sri Bhakti Raksak Sridhar Dev-Goswami Maharaj, an ocean of mercy. He manifested the effulgent service of Nitai Chaitanyadev in Nilachal for the benefit of the entire world.
vaisnavera pada-dhuli tahe mora snana-keli
tarpana mora vaisnavera nama
vaisnavera uchchhista tahe mora mano-nistha
vaisnavera namete ullasa
"The feet dust of the Vaishnavs is where I sport and take bath, Vaishnavs' name is the water oblation. My mind is intently fixed upon the remnants of Vaishnavs, and I am elated at the name of Vaishnavs."
gangara-parasa ha-ile paschate pavana
darsane pavitra kara—ei tomara guna
"If the Ganges touches someone, they are purified some time later; but one becomes purified just by seeing you, O Vaishnava Thakur. Such is your power."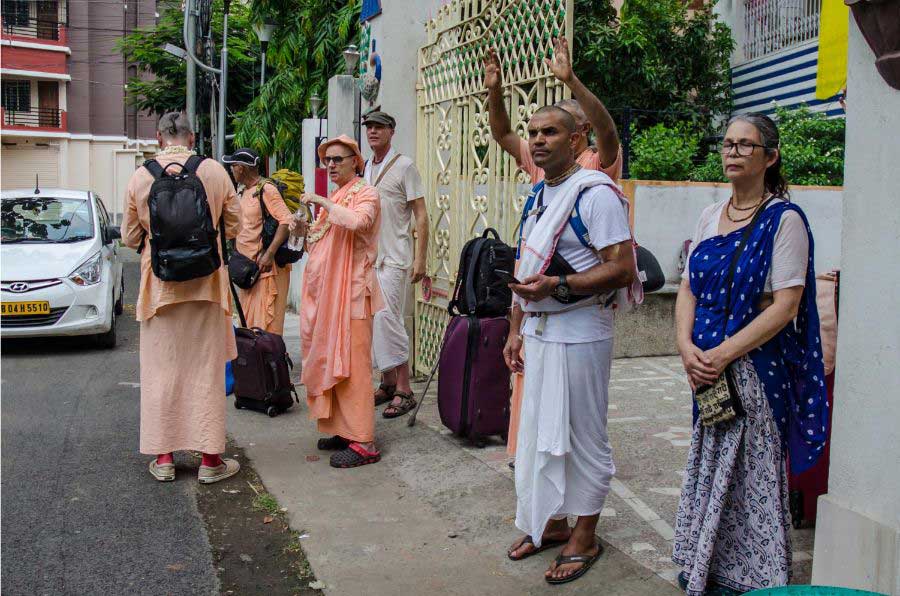 Starting off from Sri Sevak Bhavan in Dum Dum Park, Kolkata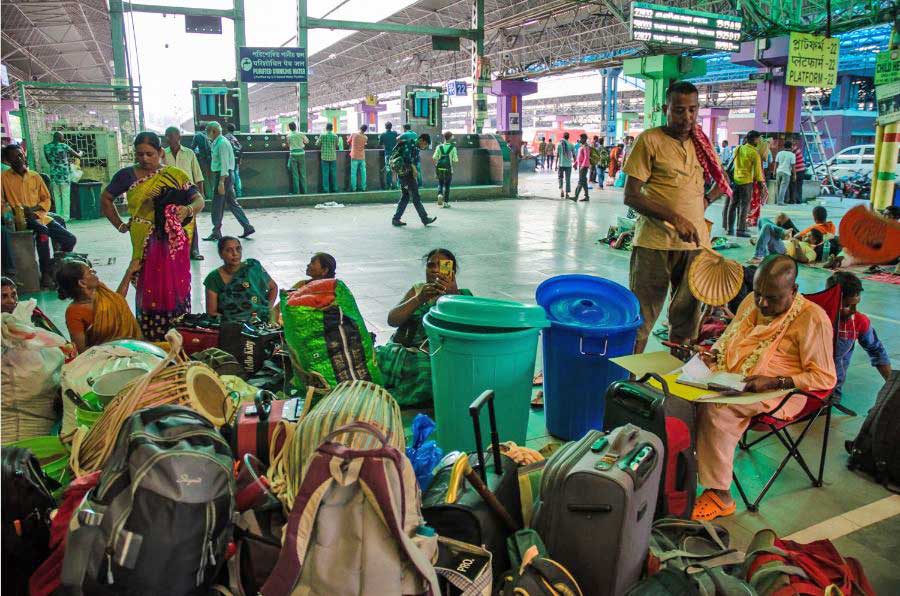 At Howrah railway station: as each year, His Divine Grace comes several hours before the train starts
to gather all the devotees.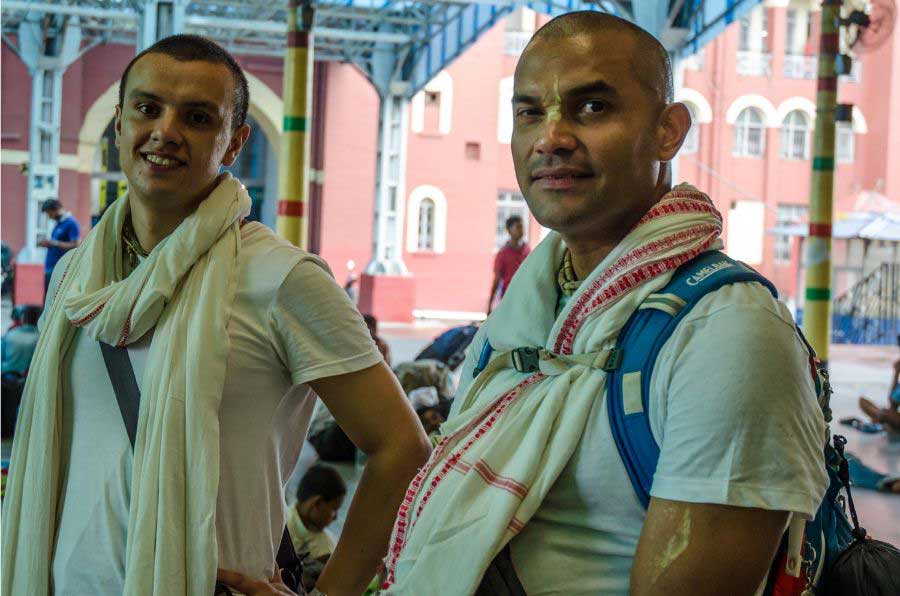 Kamalendu Prabhu and Krishna Kumar Prabhu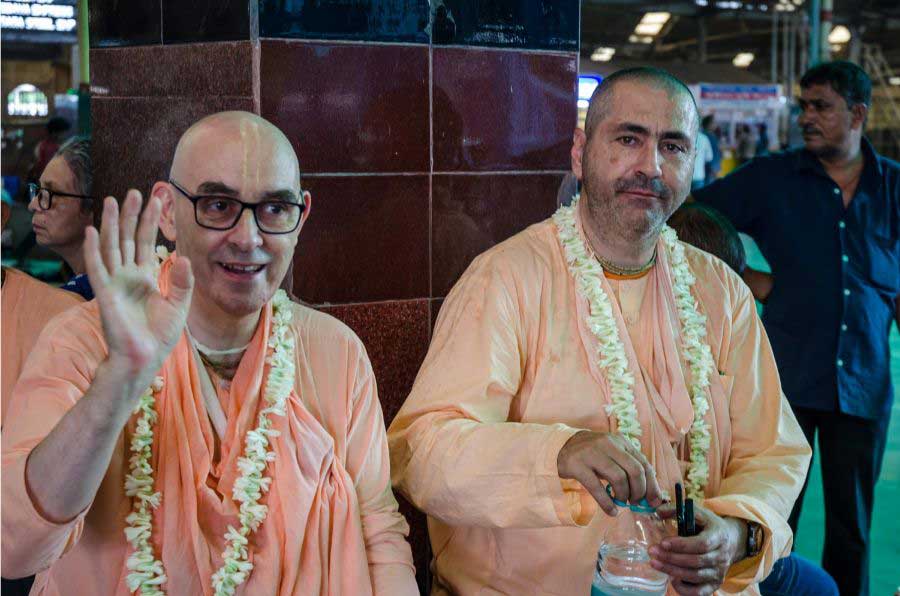 Sripad B.H. Mahayogi Maharaj and Srila B.V. Trivikram Maharaj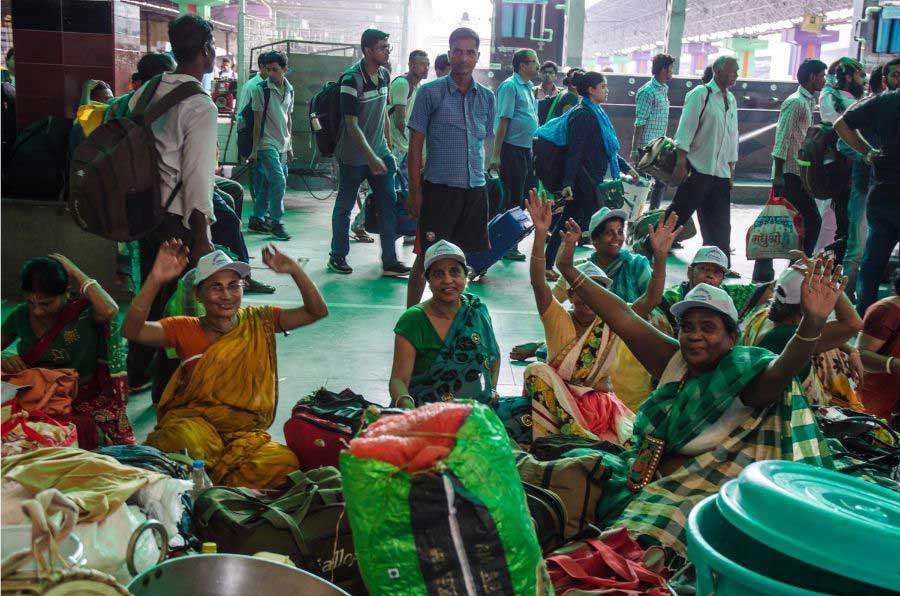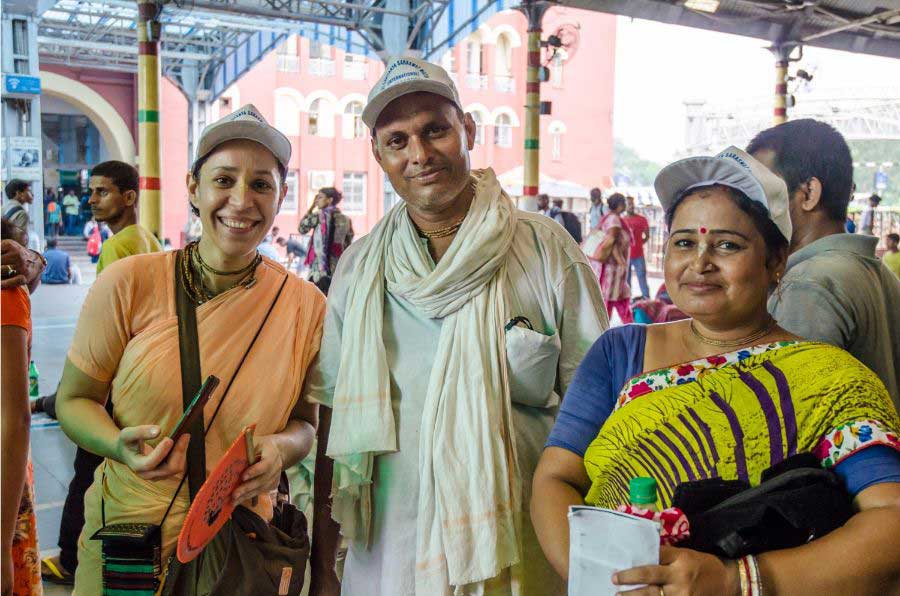 Sudevi Devi Dasi, Tarok Krishna Prabhu and his spouse.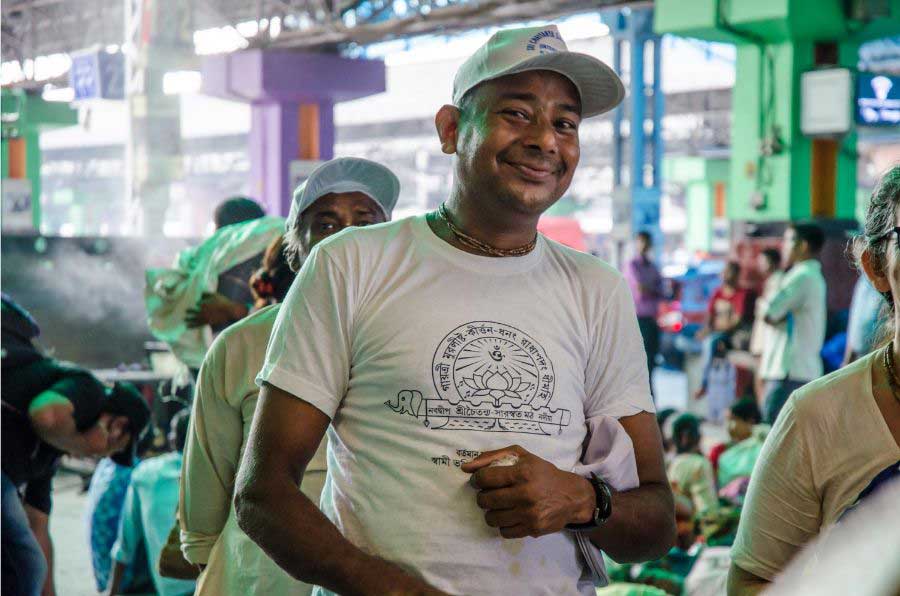 Gauranga Prabhu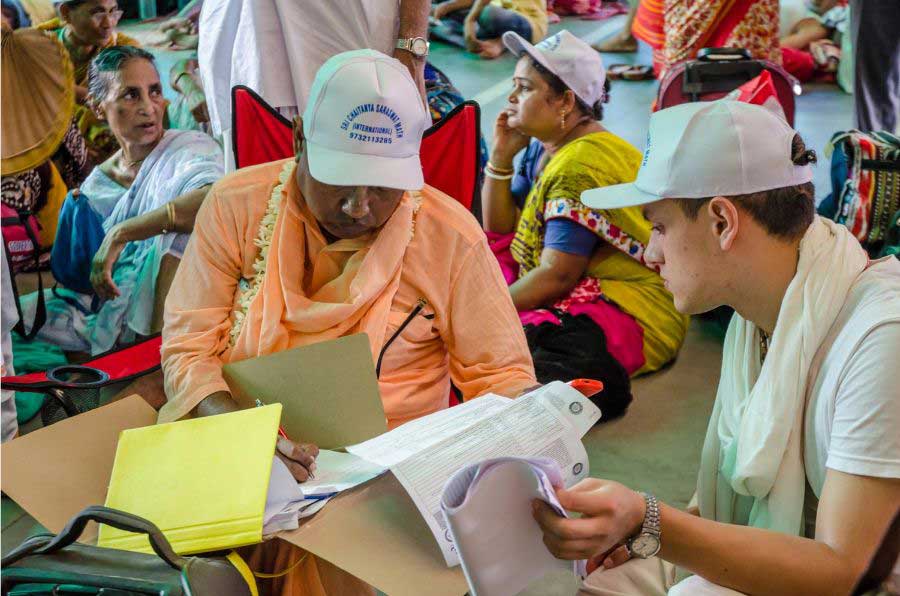 Sorting out the train tickets and making sure everyone gets on.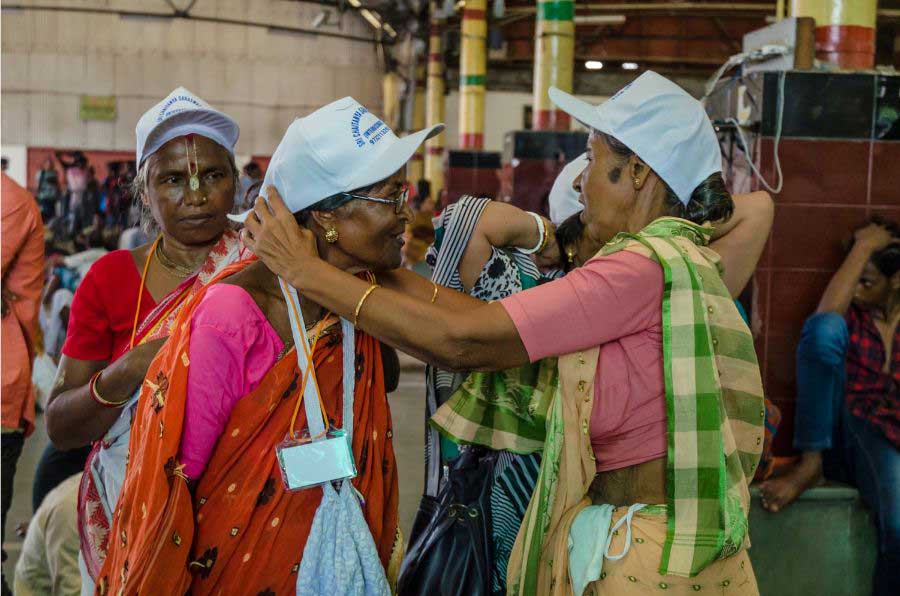 Sri Chaitanya Saraswat Math's caps and badges (below).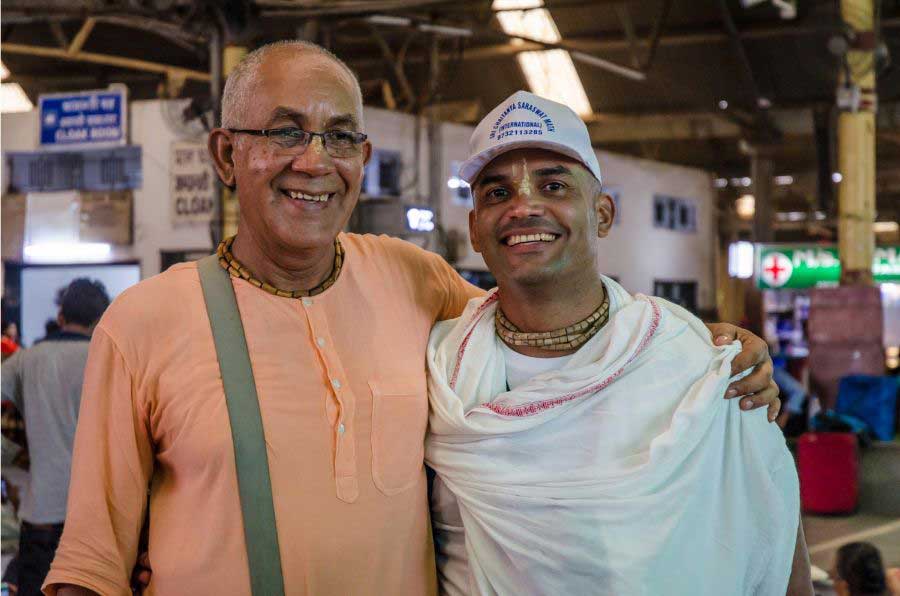 Ramanuja Prabhu and Krishna Kumar Prabhu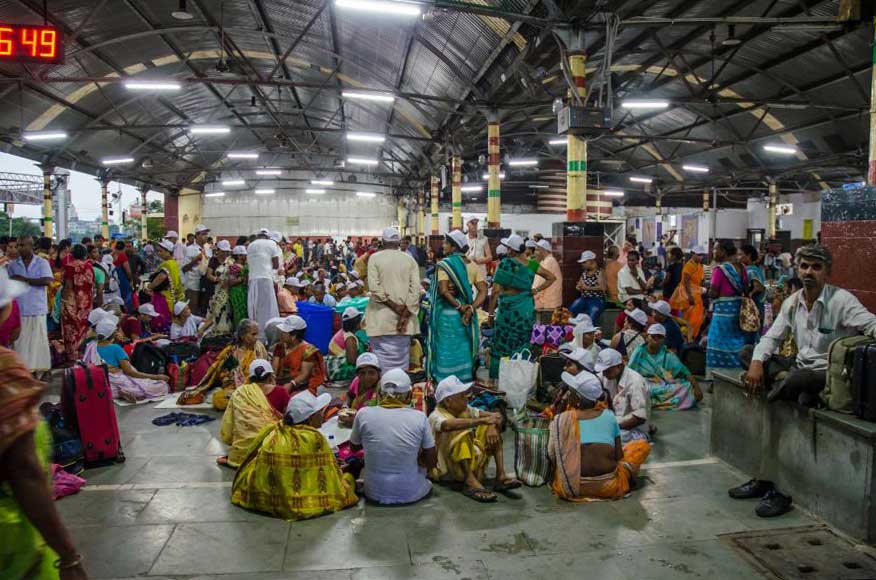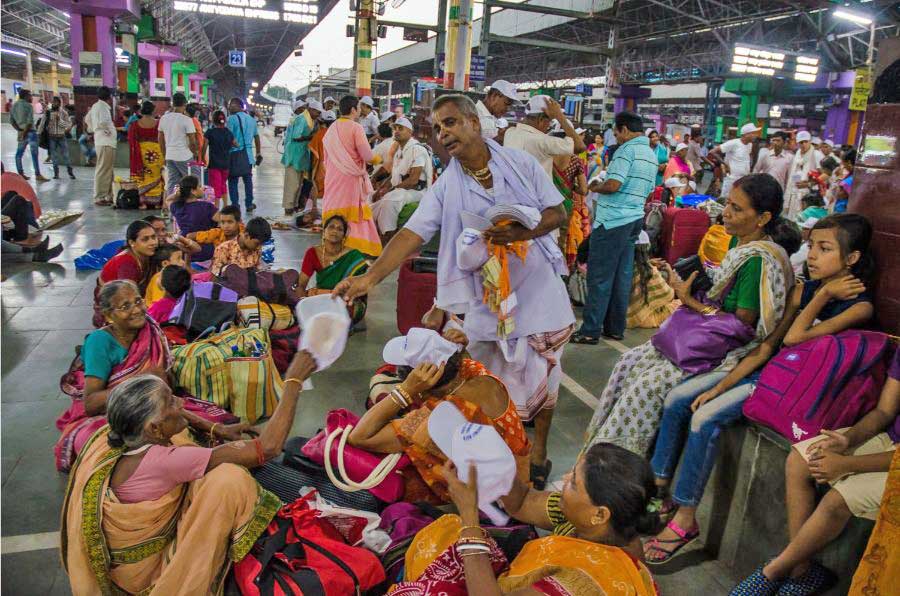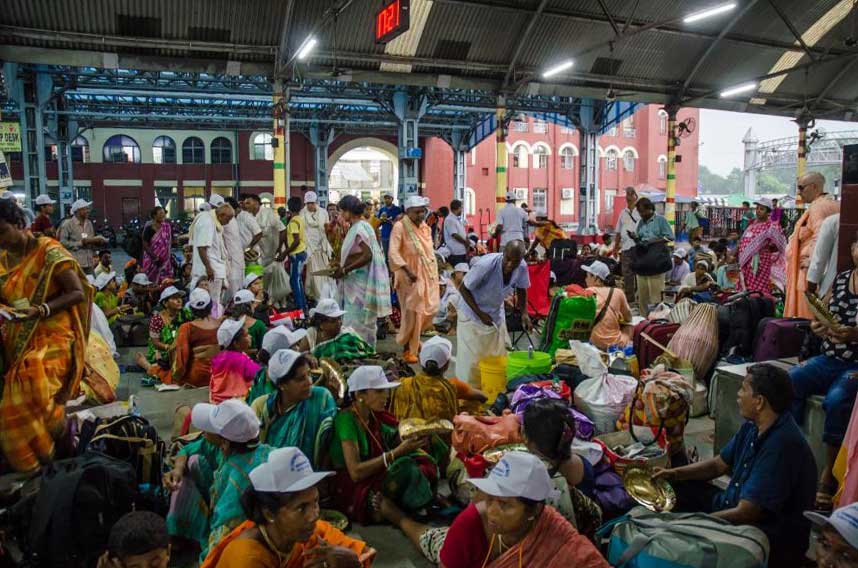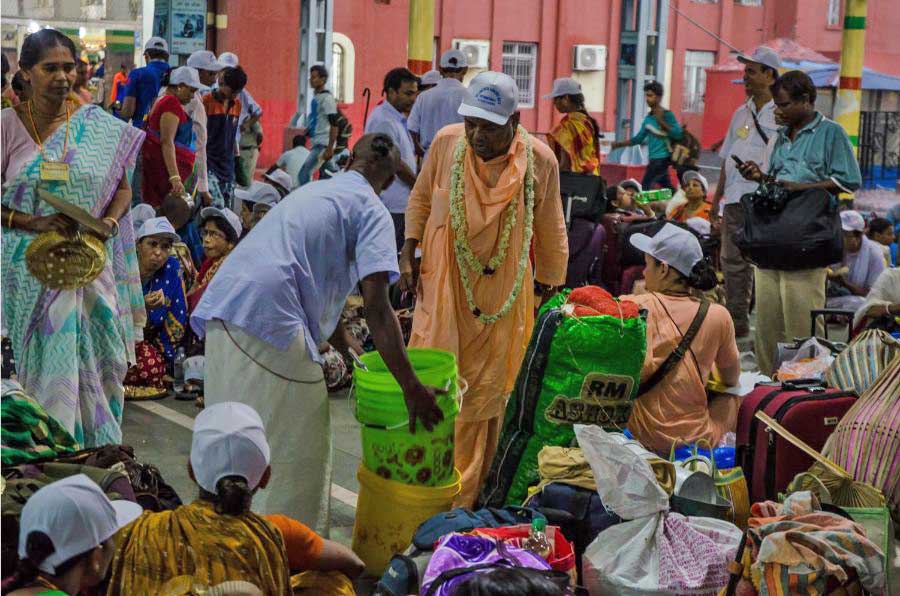 His Divine Grace makes sure ekadasi prasadam is distributed to all the devotees.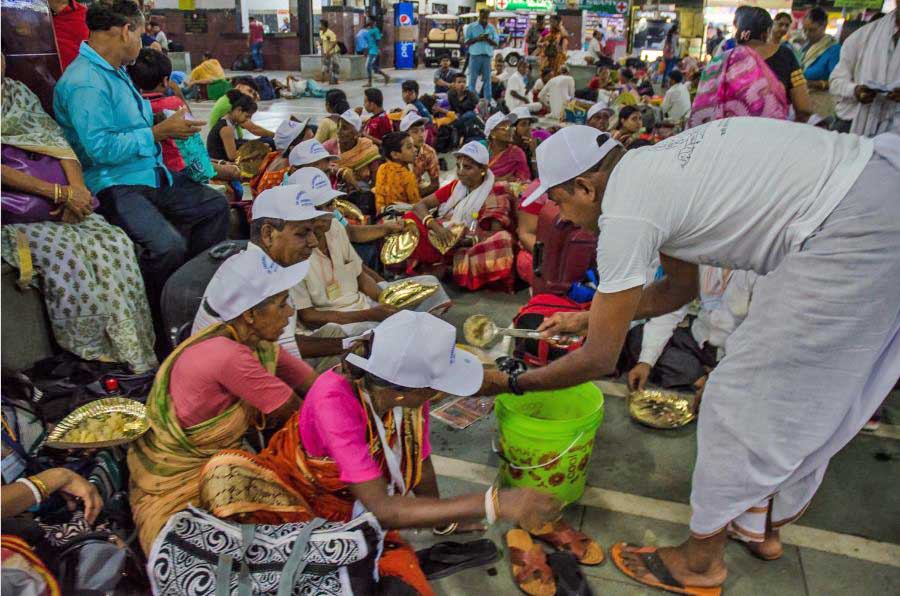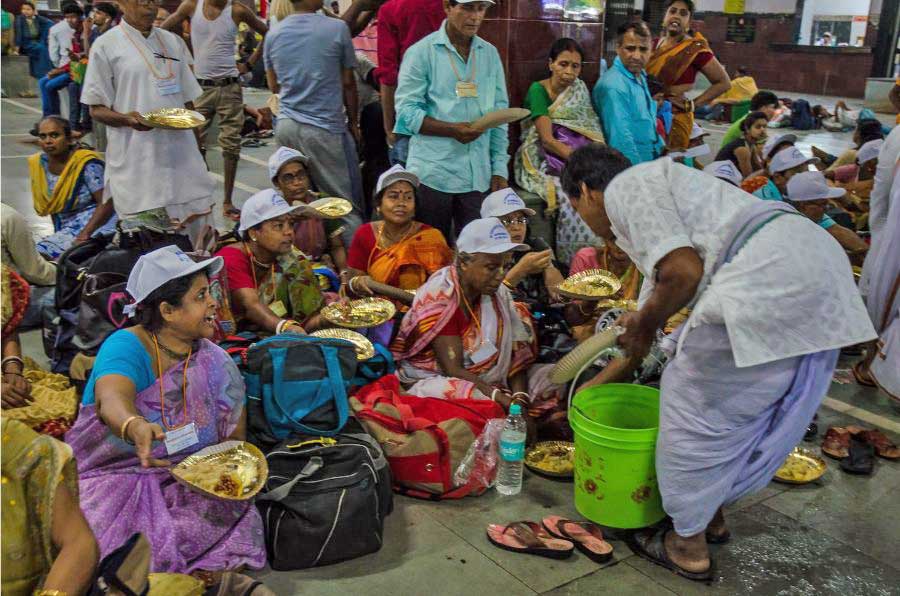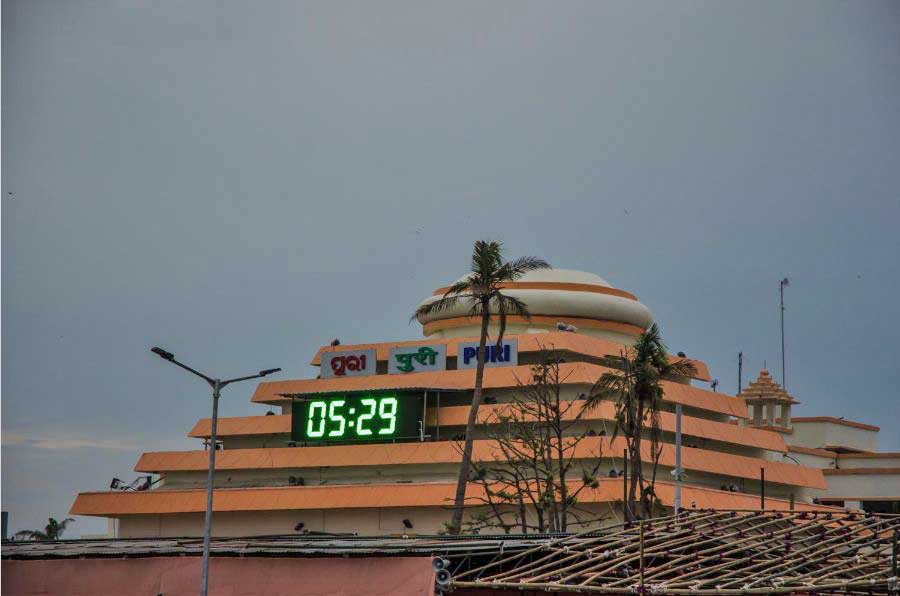 Arrival in Sri Purushottam Ksetra...

...and at the Sevak Bhavan of Sri Chaitanya Saraswat Math in Sri Puri Dham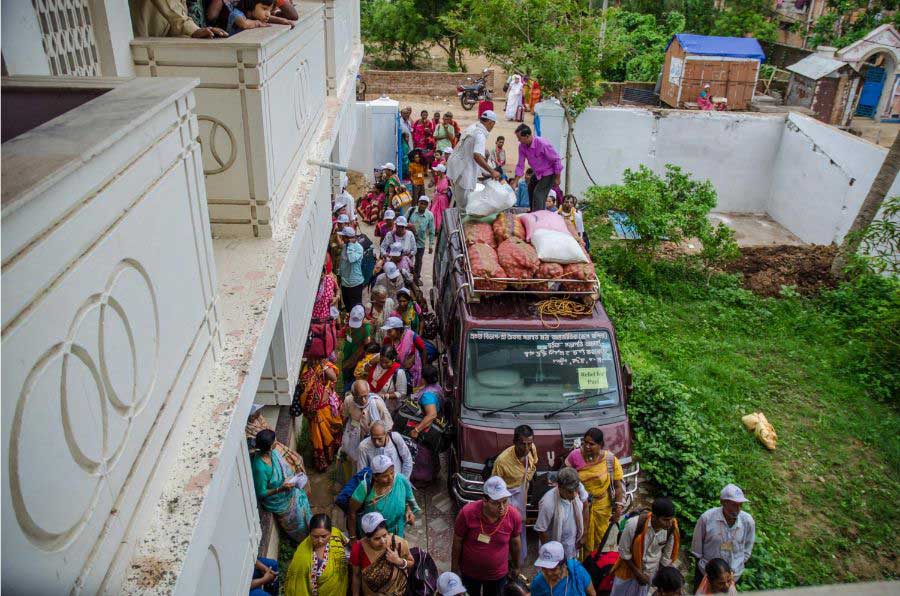 The main Sevak Bhavan and the domes of the temple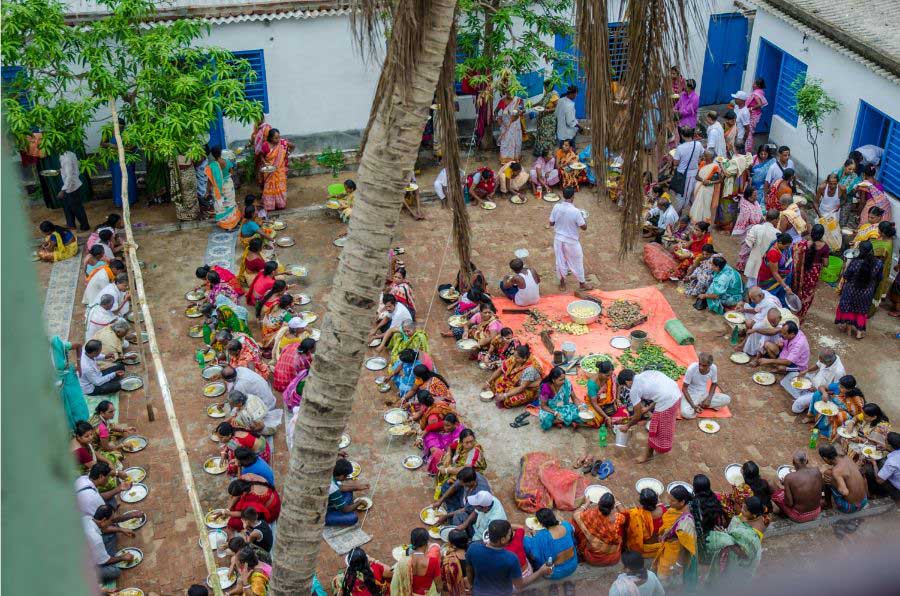 Upon arrival, devotees honour paran prasadam.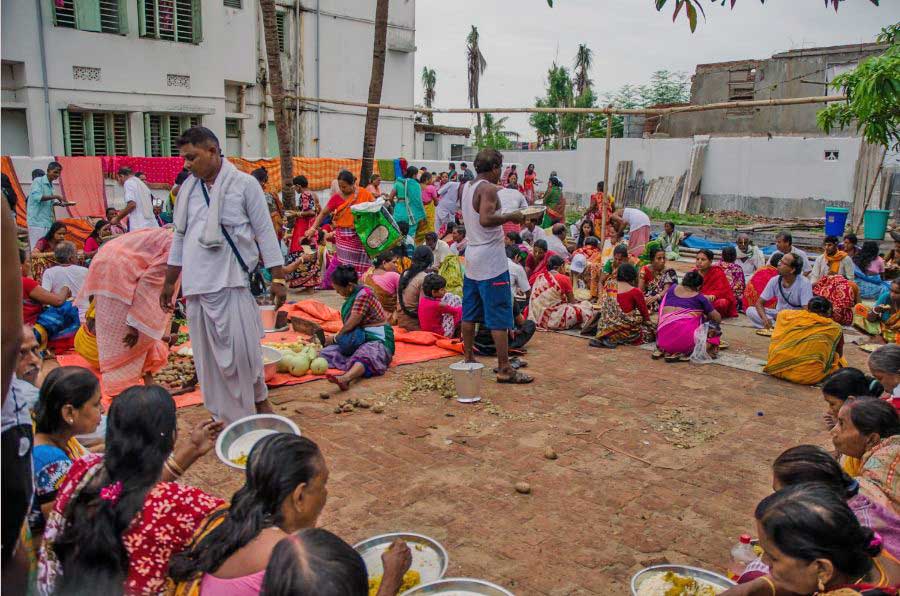 His Divine Grace continues registering devotees joining the parikrama.

Krishna Sundari Devi Dasi, happily taking up the book table service.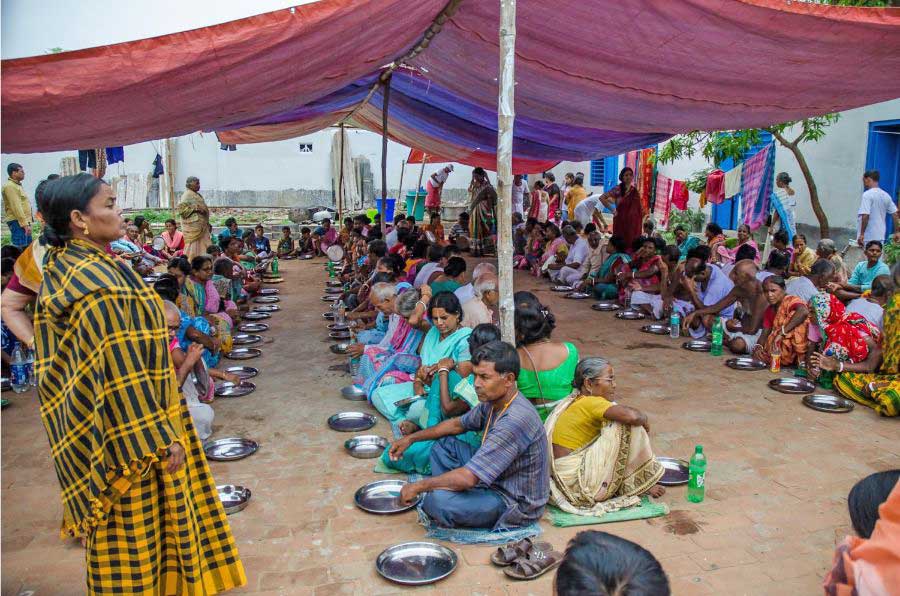 The path leading from the temple to the Sevak Bhavan.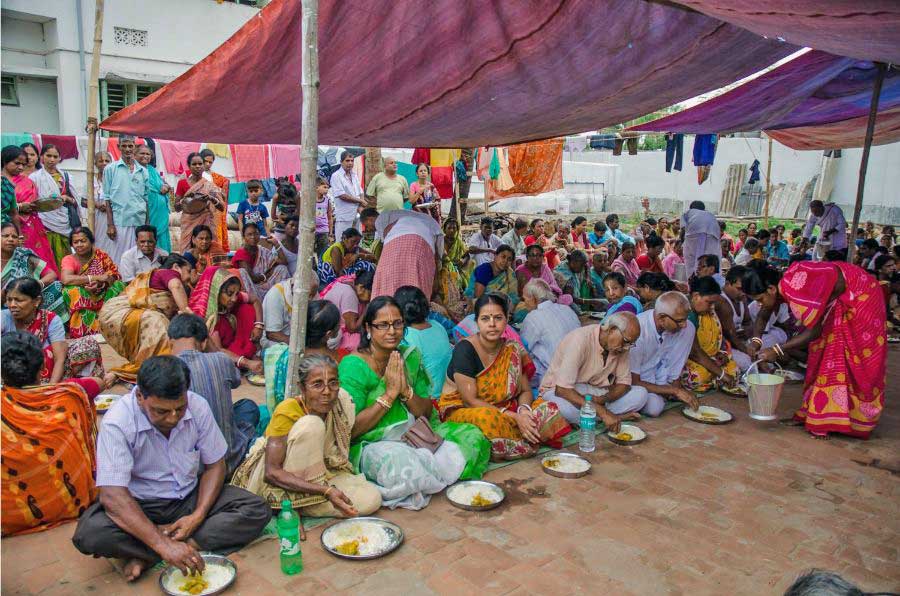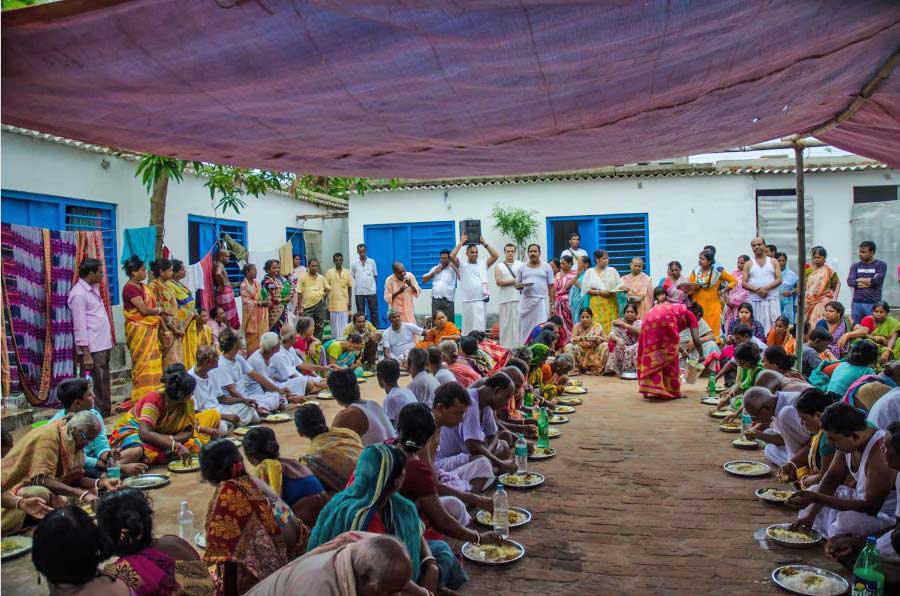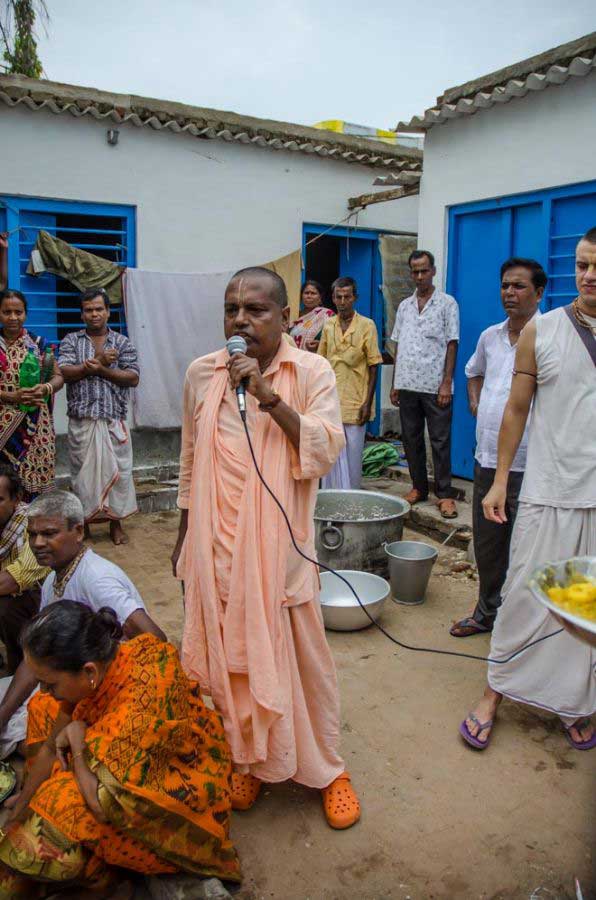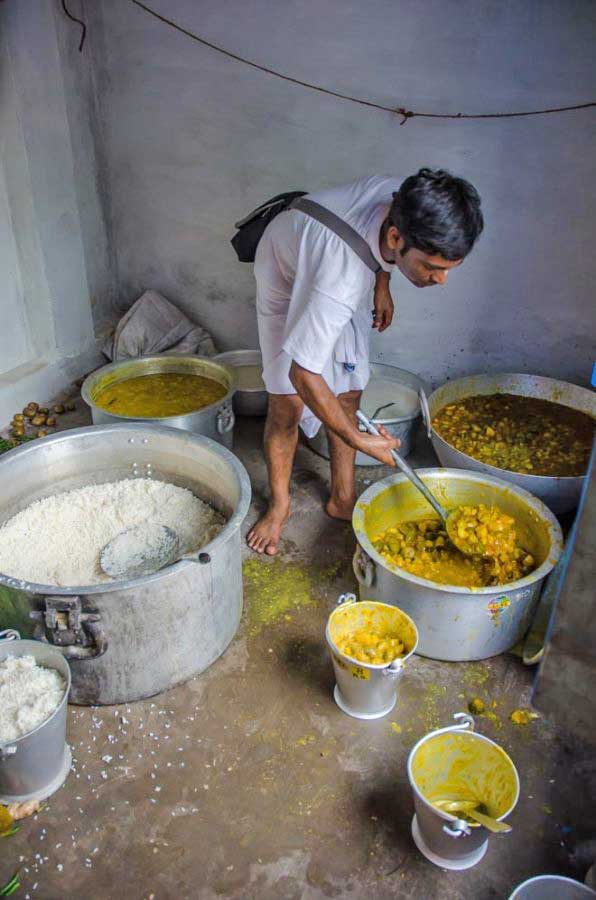 ARRIVAL | DAY ONE | DAY TWO | DAY THREE | DAY FOUR | SRI RATHA-YATRA