Adhivas of
Om Vishnupad Srila Bhakti Nirmal Acharya Maharaj's Sri Vyasa Puja Maha-Mahotsav
Saturday, 28 September 2019
Tarakeshwar, Hooghly, West Bengal
Photographs courtesy of Sri Sudevi Devi Dasi
pujya-sri-guru-varga-vandita-mahabhavanvitayah sada
paurvaparya-parampara-prachalita-prajya-pramurtakrteh
bhakter nirmala-nirjharasya nibhrtam samraksakam sadaram
vande sri-gurudevam anata-sira acharya-varyam nijam
"I bow my head in eternal obeisance to my Gurudev, the best of acharyas, Srila Bhakti Nirmal Acharya Maharaj. He is the ever vigilant, stalwart guardian of the current of pure devotion whose highest form flows from our most worshippable Sri Rupanuga Guru-varga in their exclusive dedication to Mahabhav, Srimati Radharani."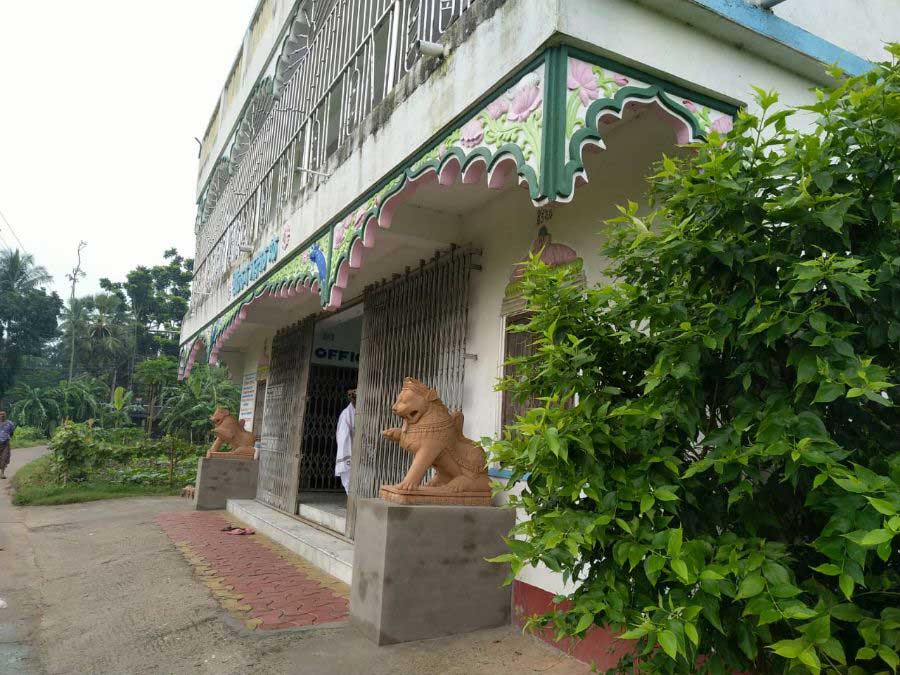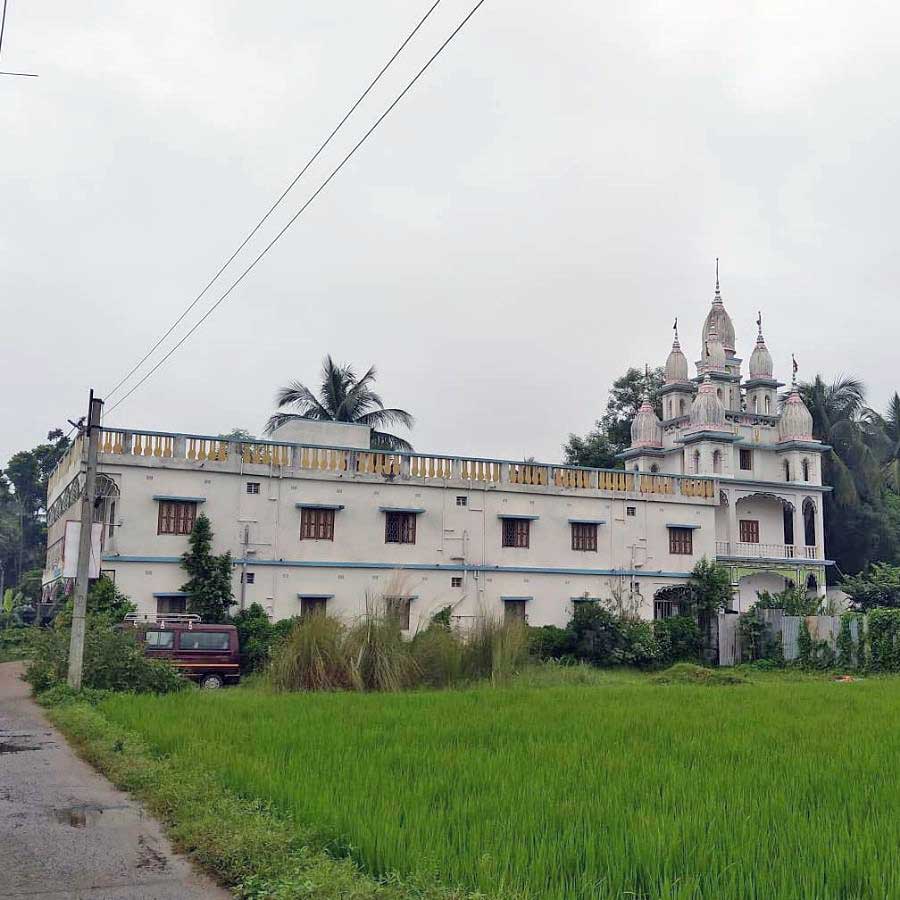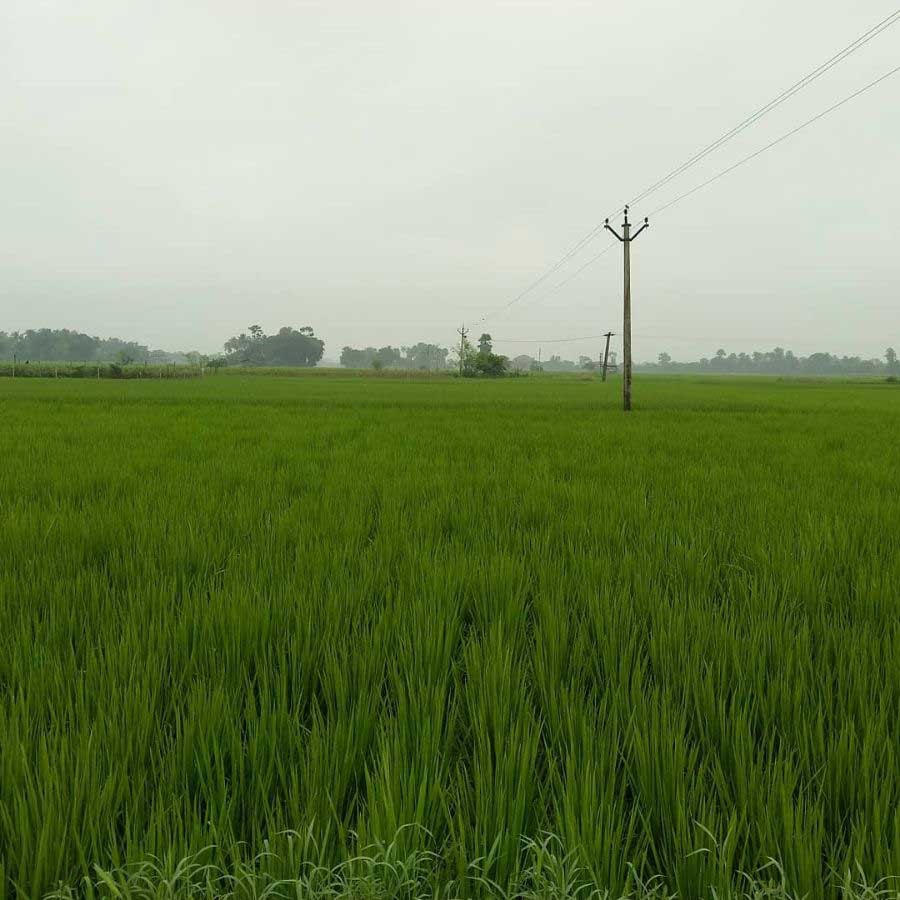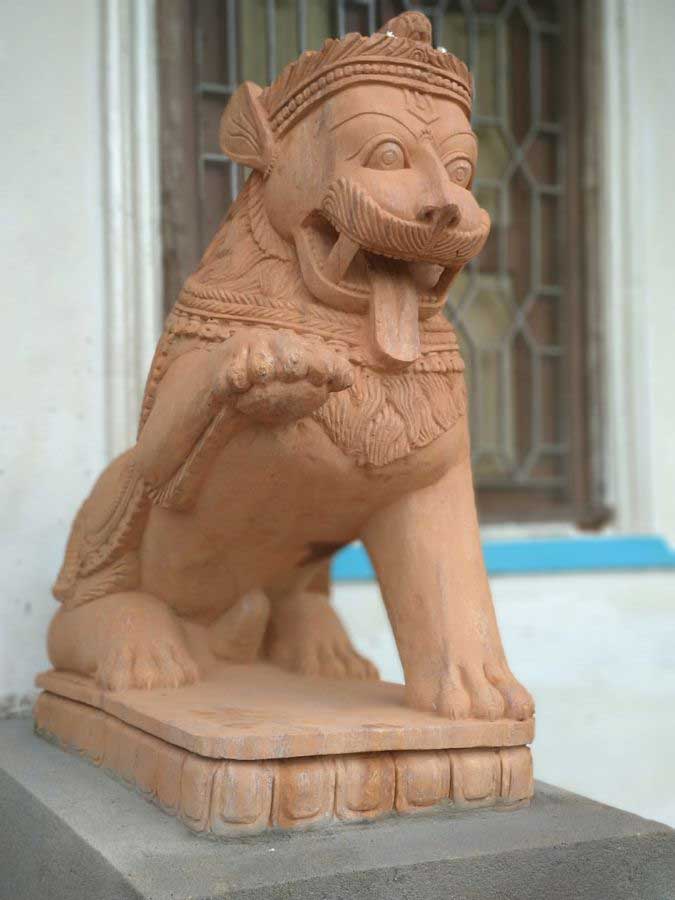 Devotees peeling potato from early morning.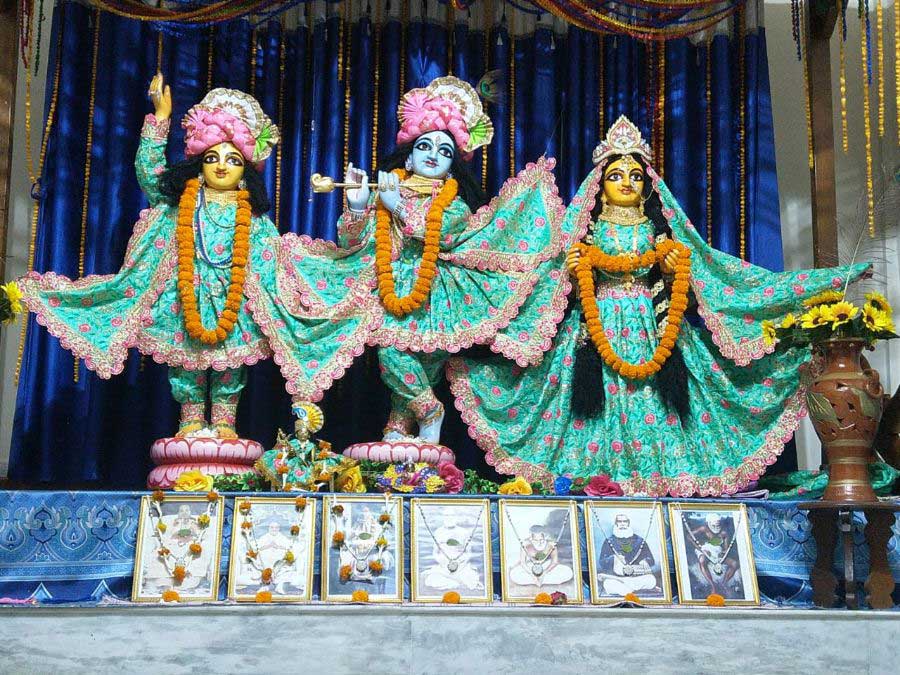 Their Lordships Sri Sri Guru Gauranga Radha Madan Mohan jiu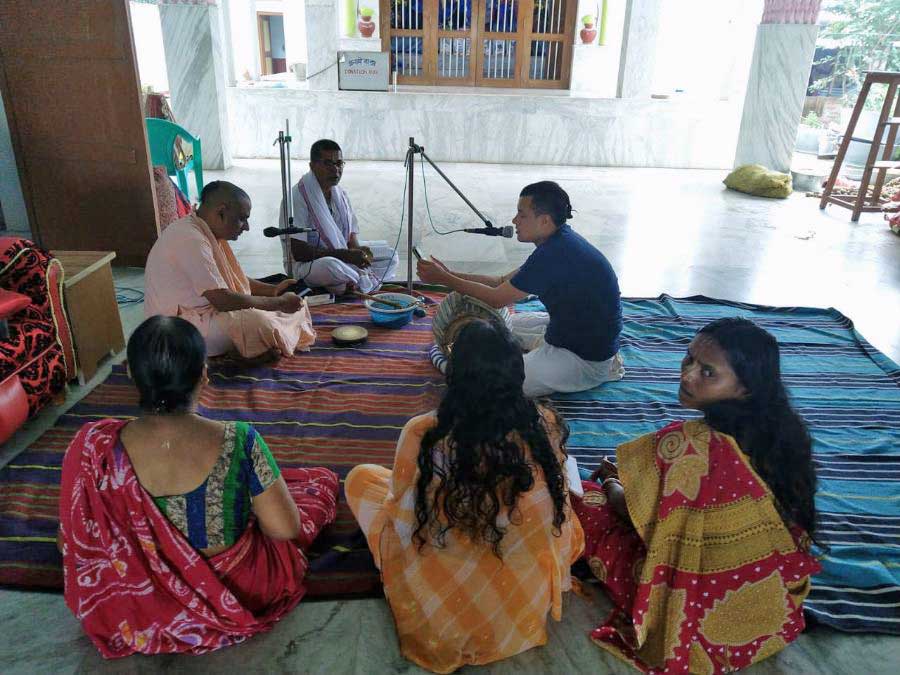 During the morning programme.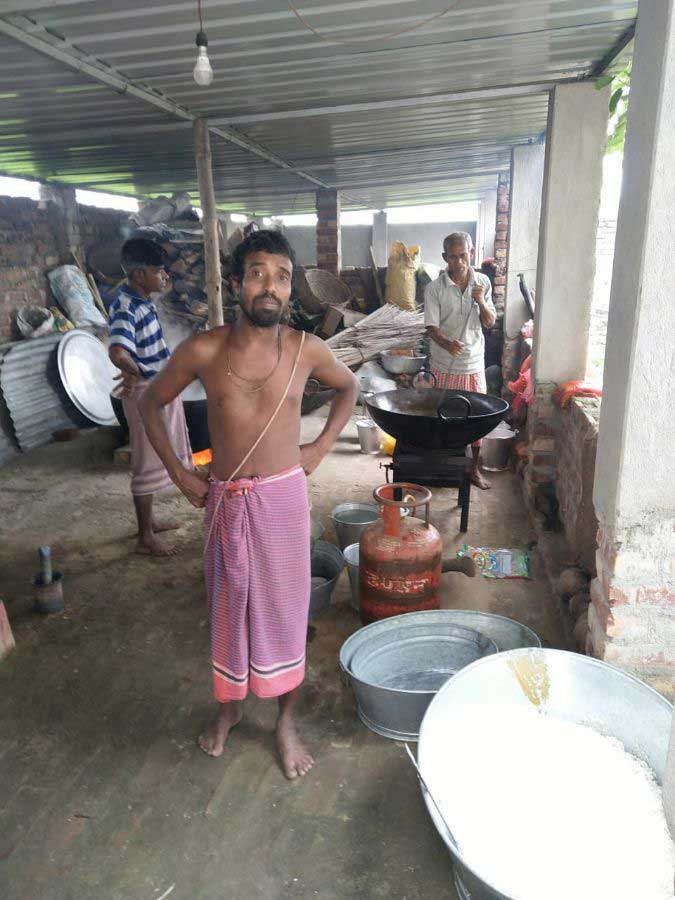 Sripad Nimai Prabhu, the chief cook.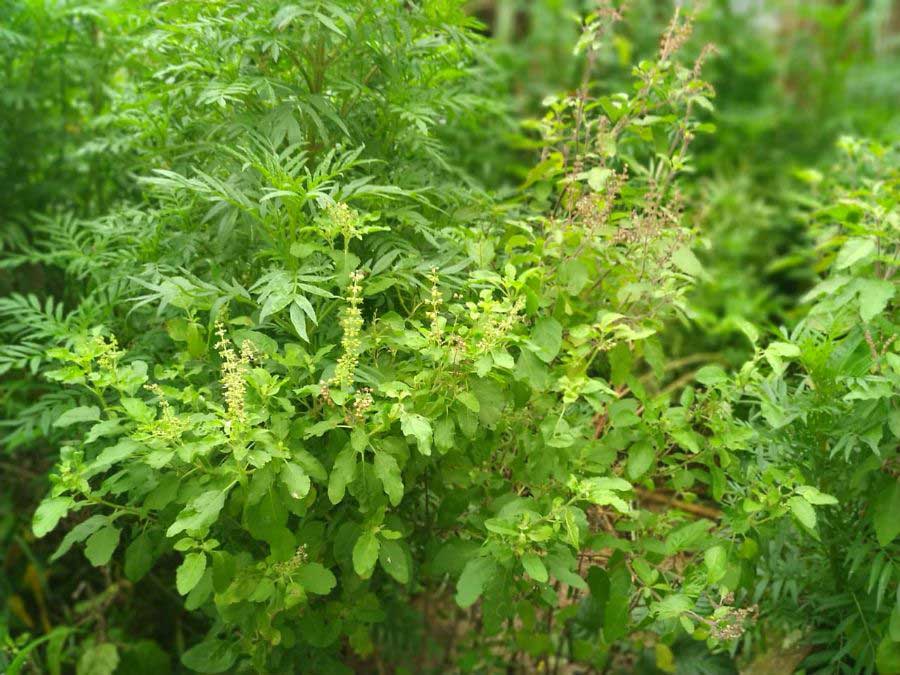 Lush Tulasi Devi in the garden beside the temple.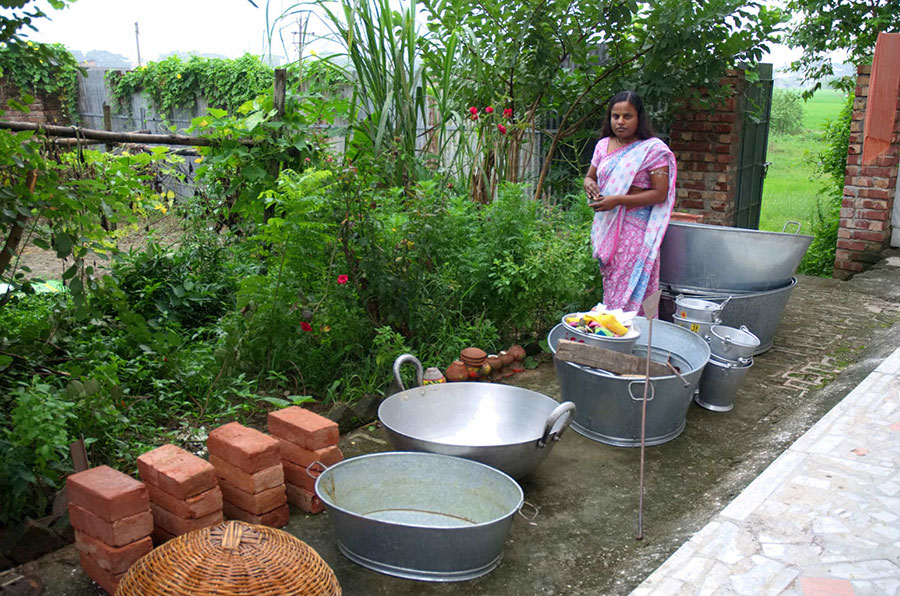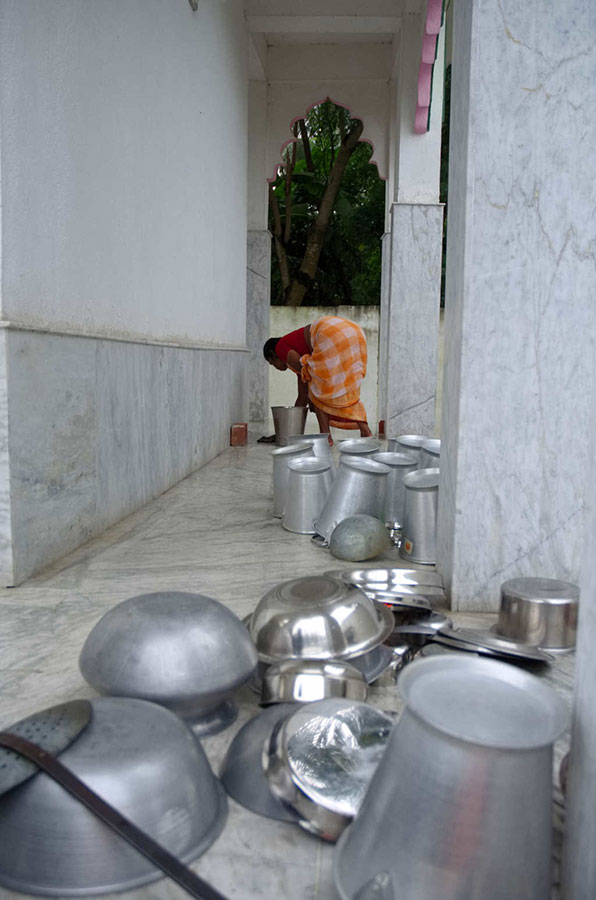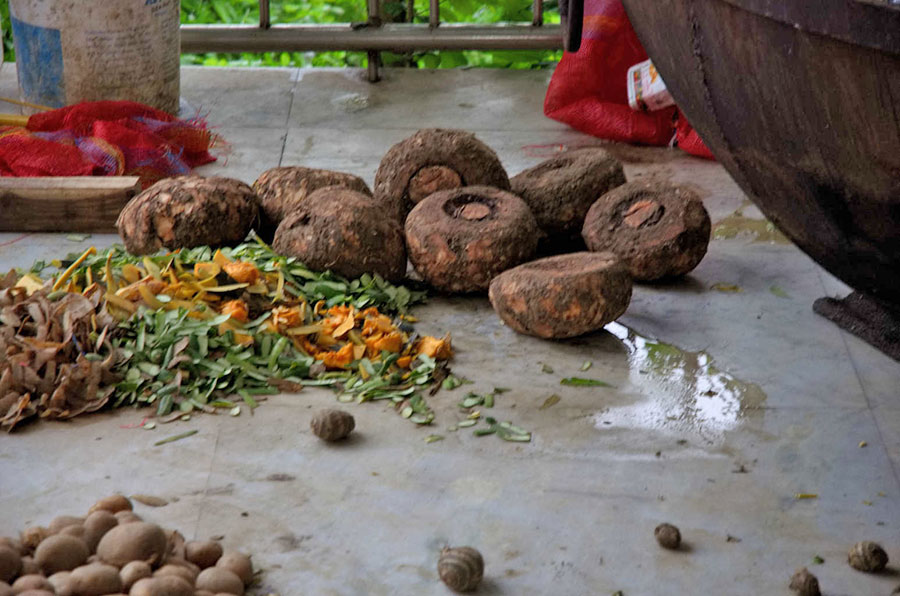 Elephant foot yam.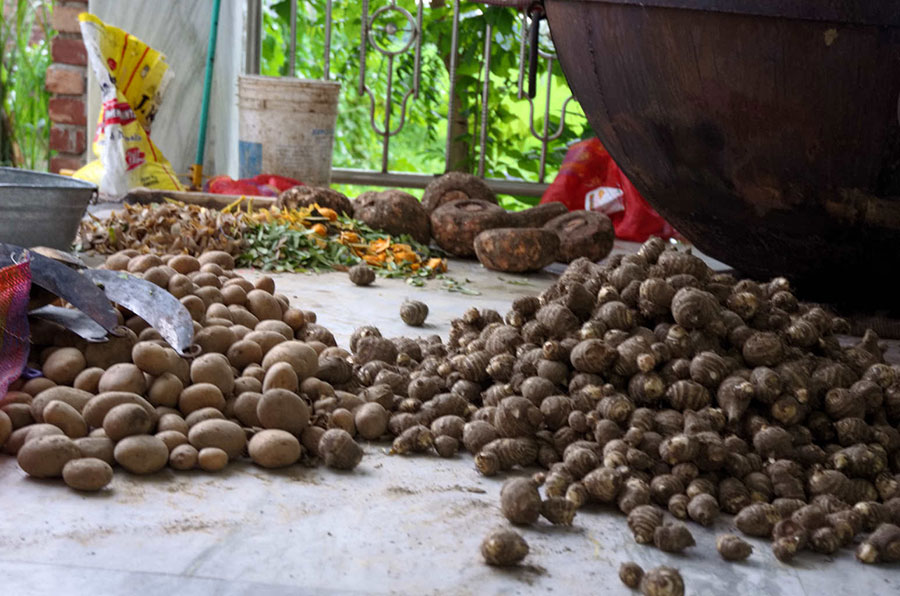 Potato, elephant foot yam, and taro.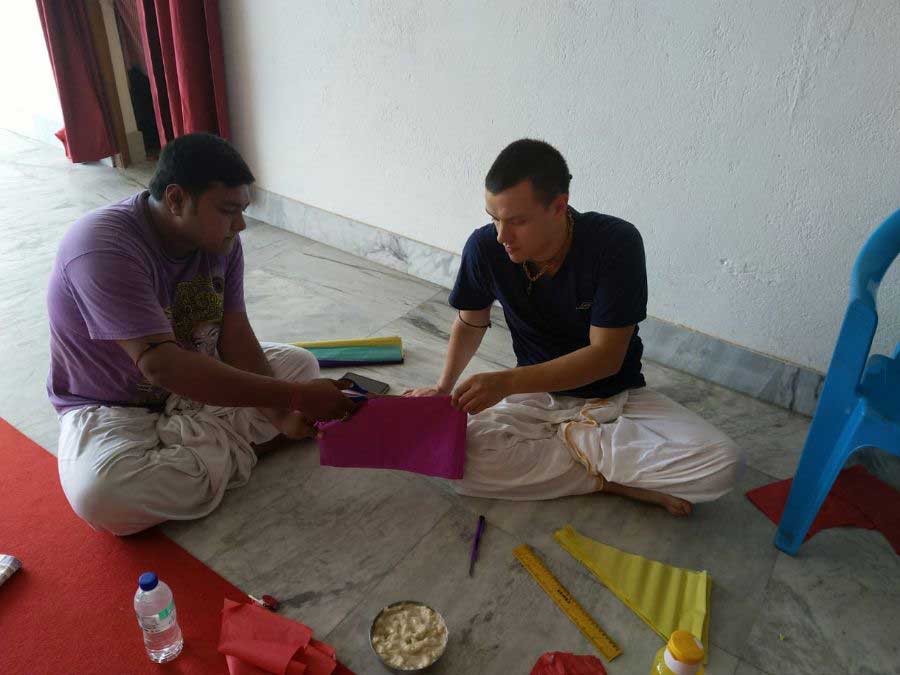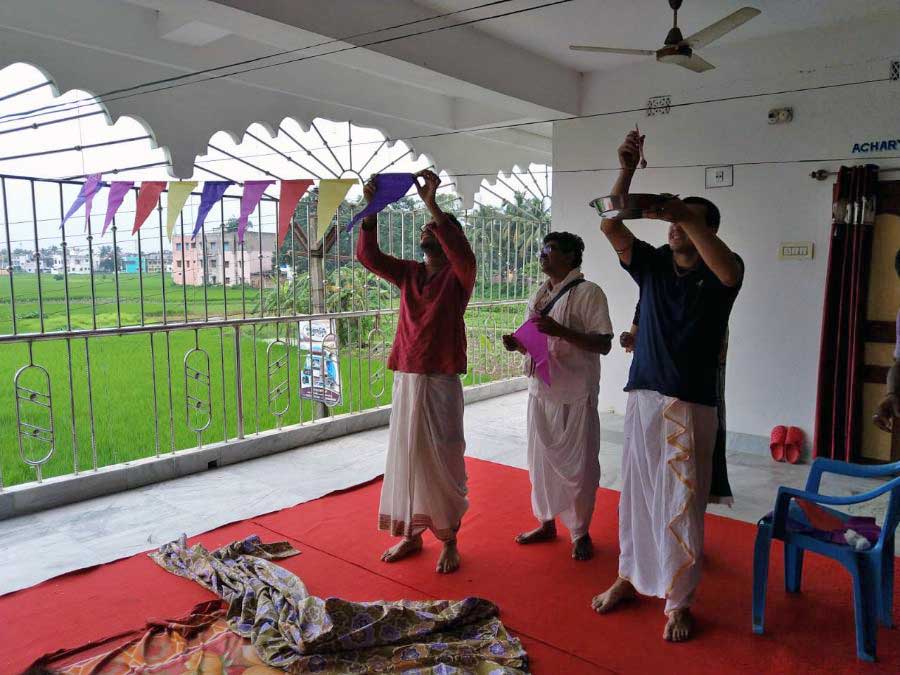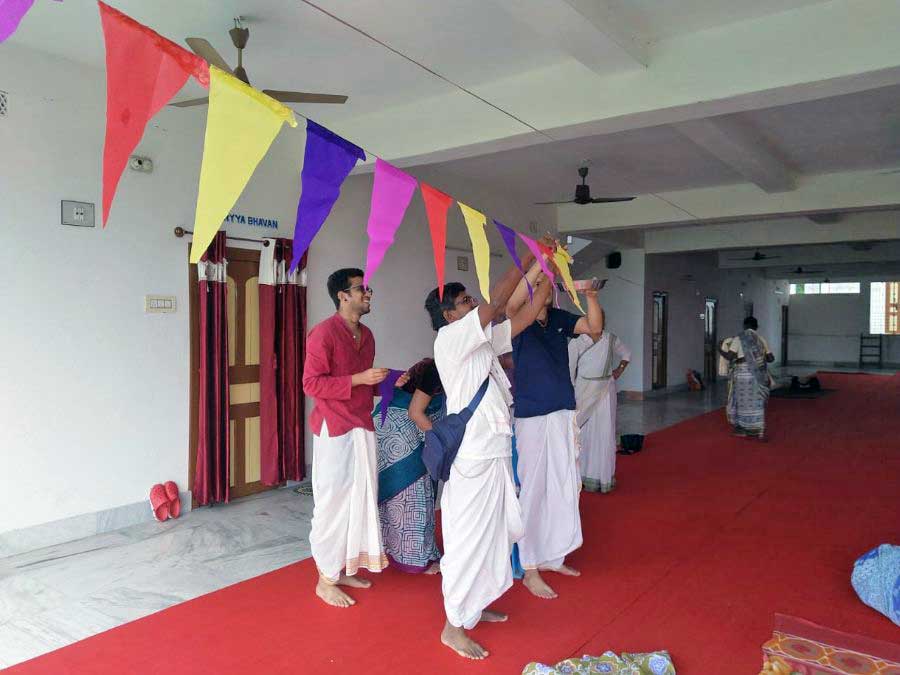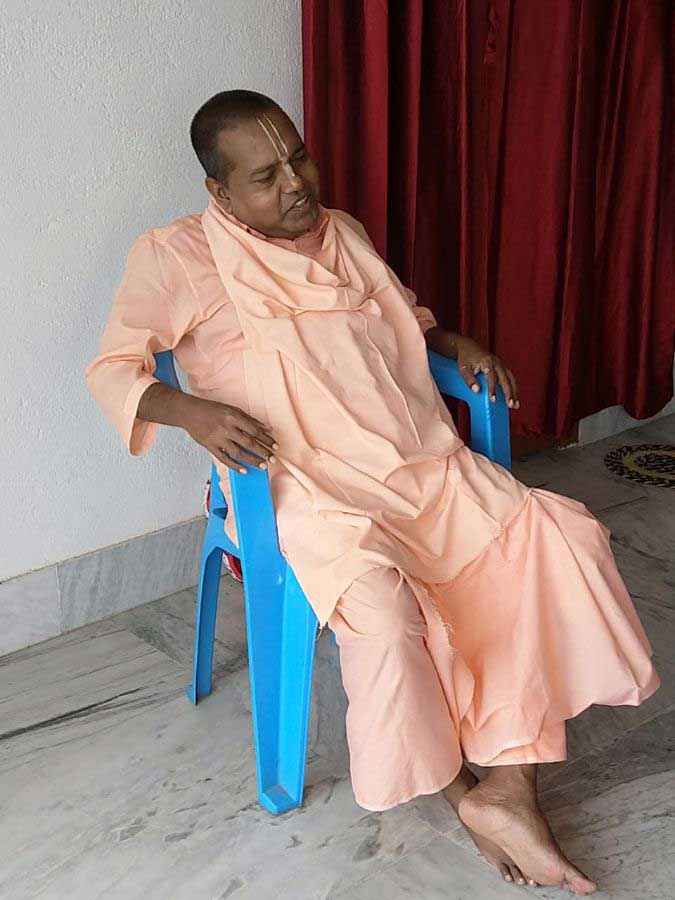 His Divine Grace spends much of the morning time with the devotees.

Hooghly district yatra.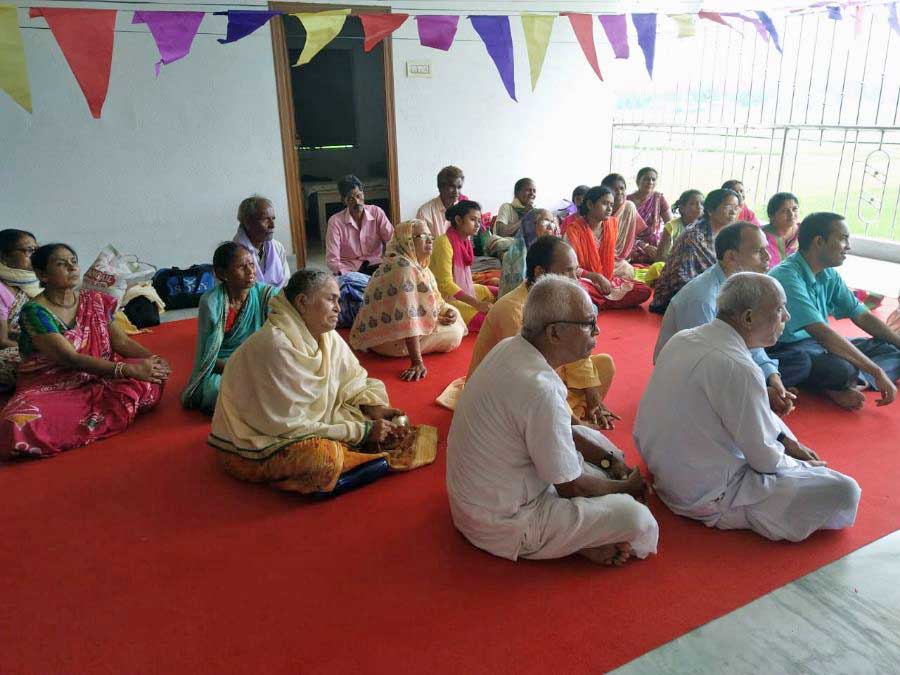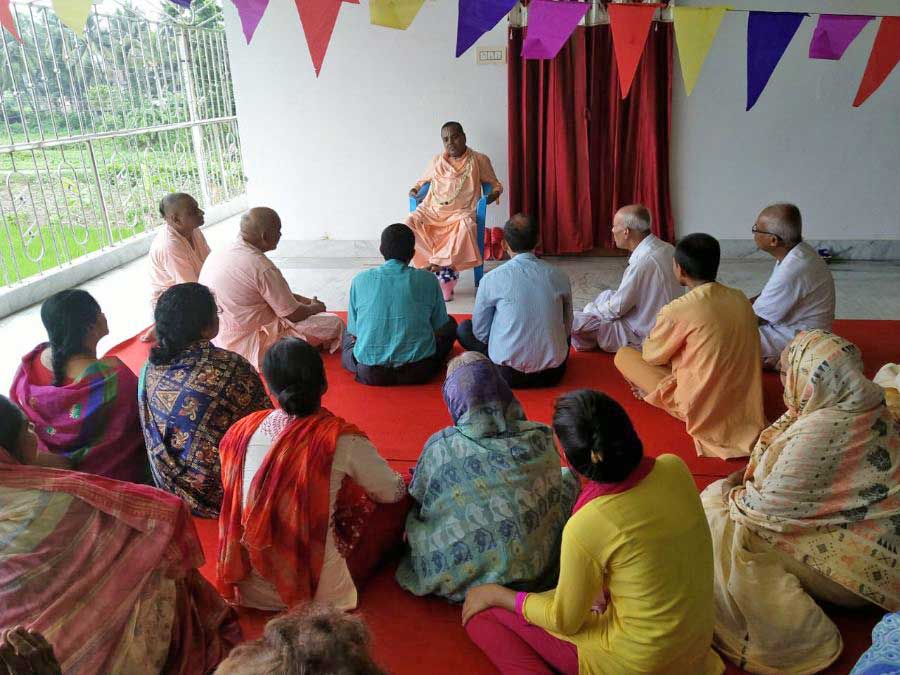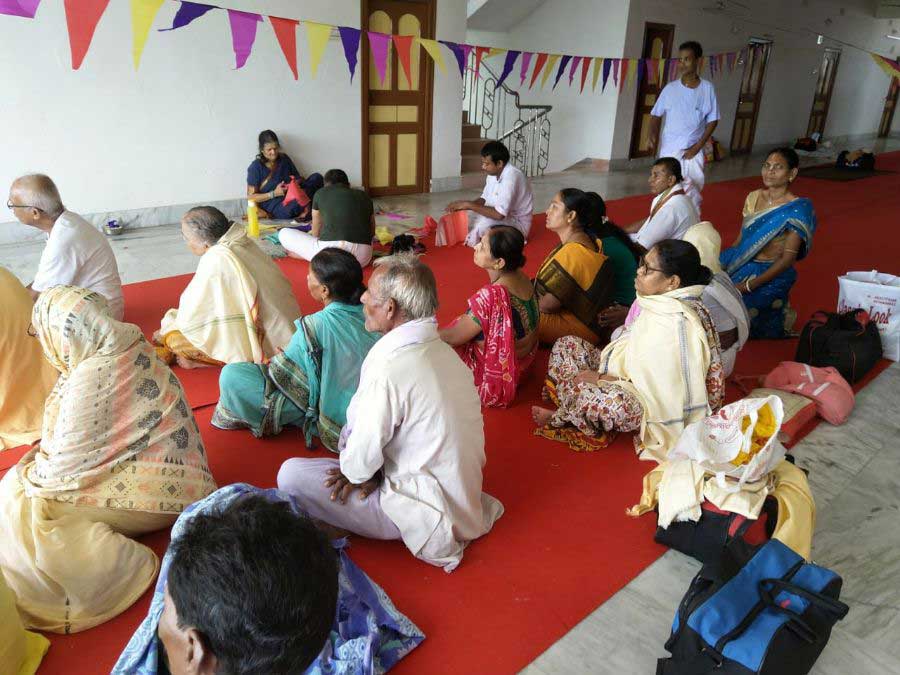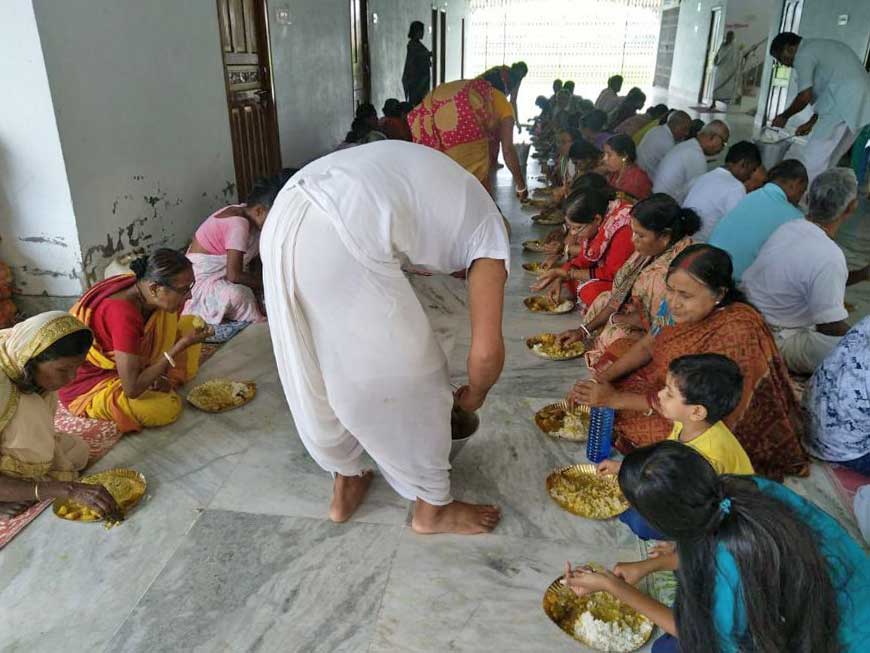 Devotees honour maha-prasadam at noon.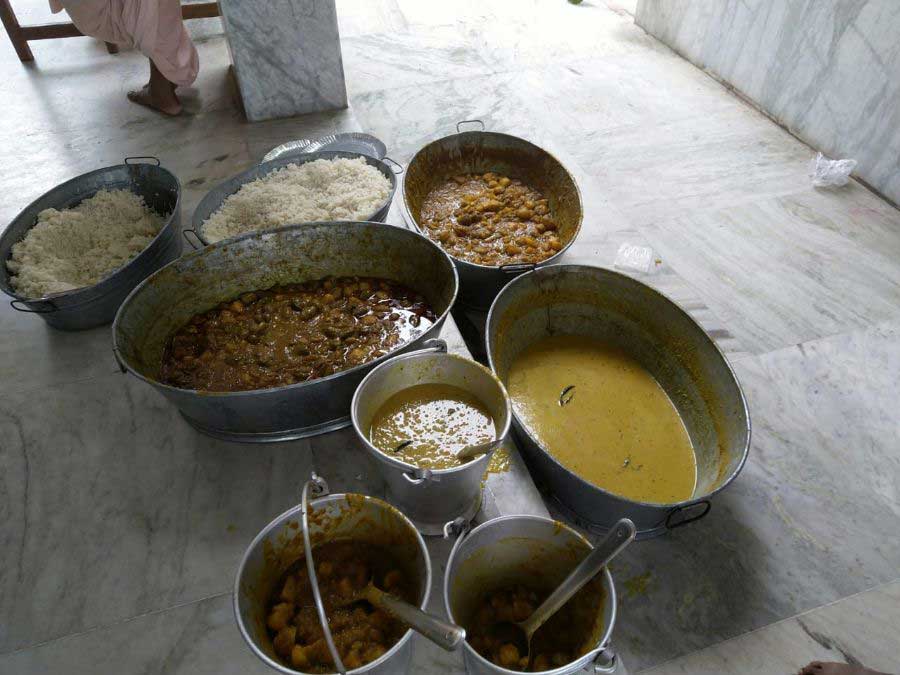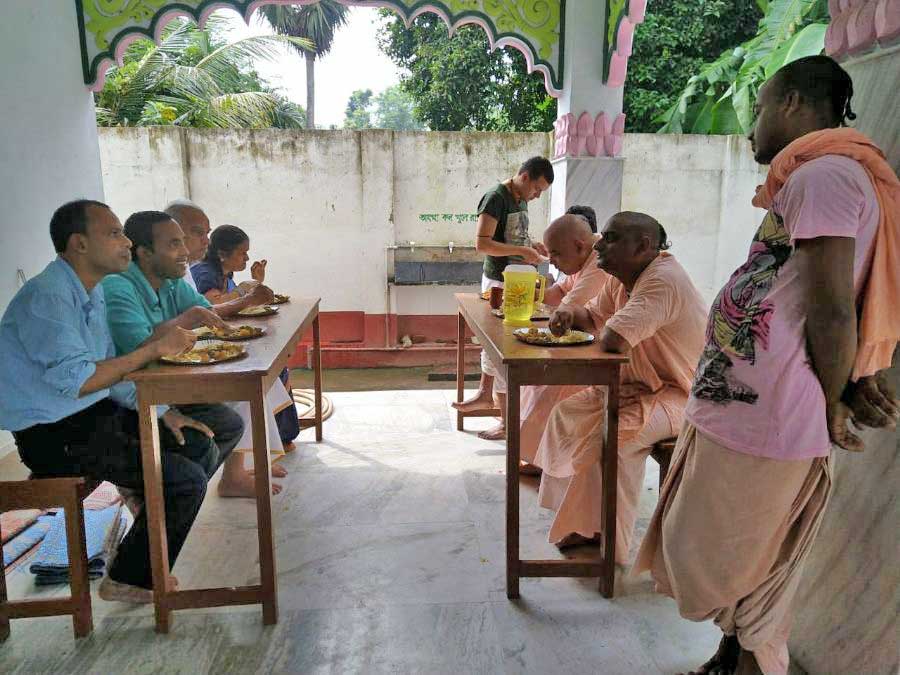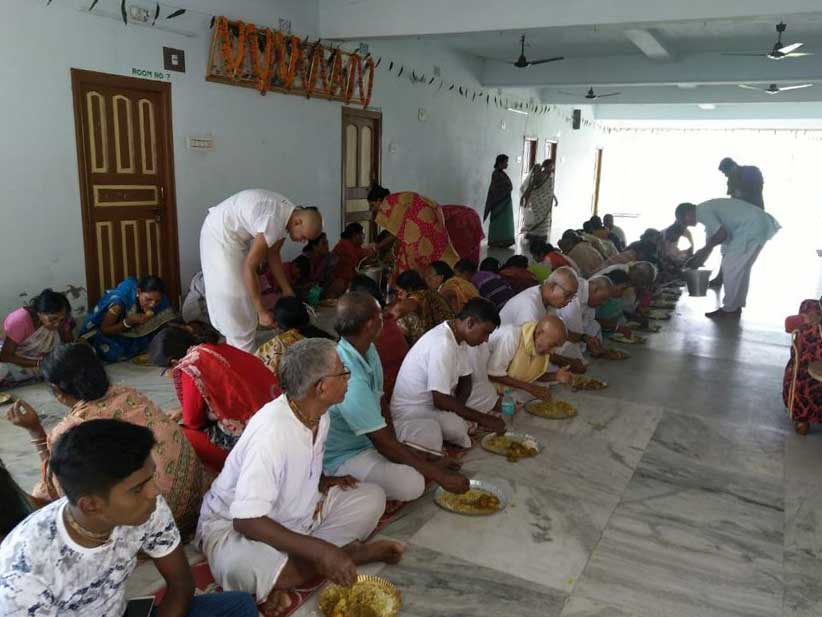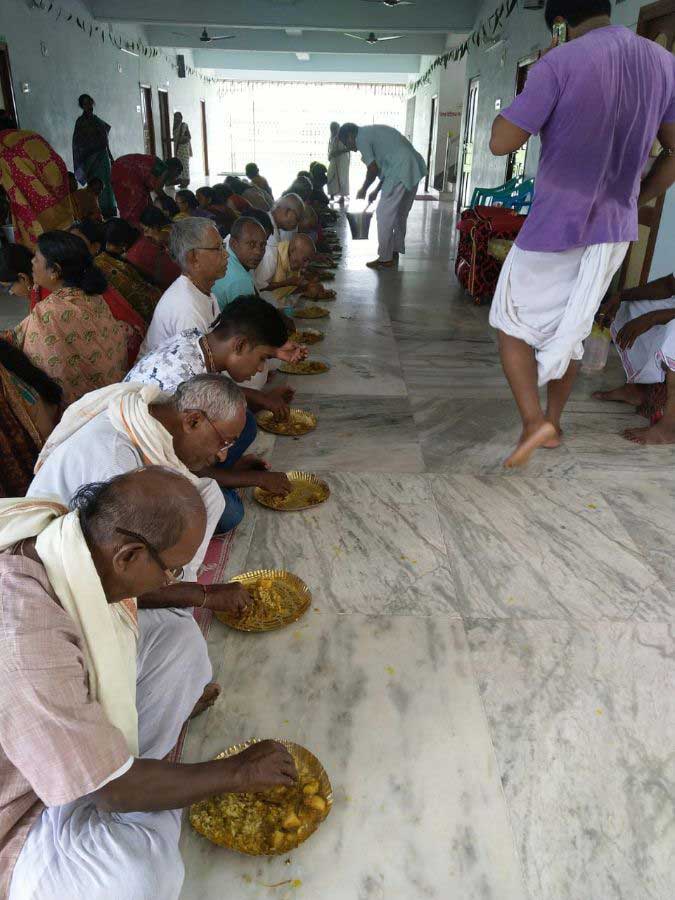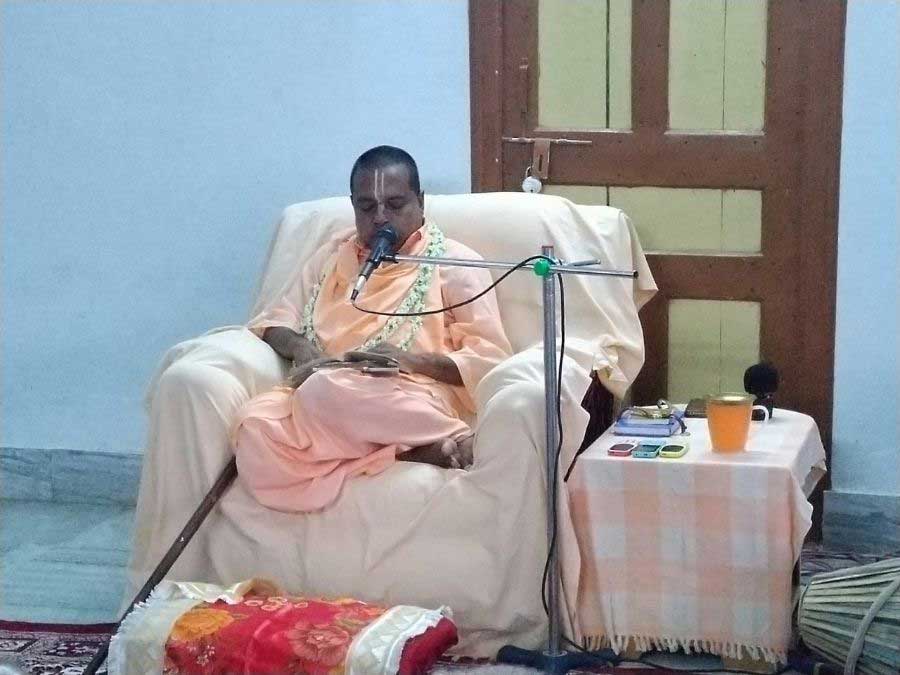 His Divine Grace speaking to the devotees before the evening arati.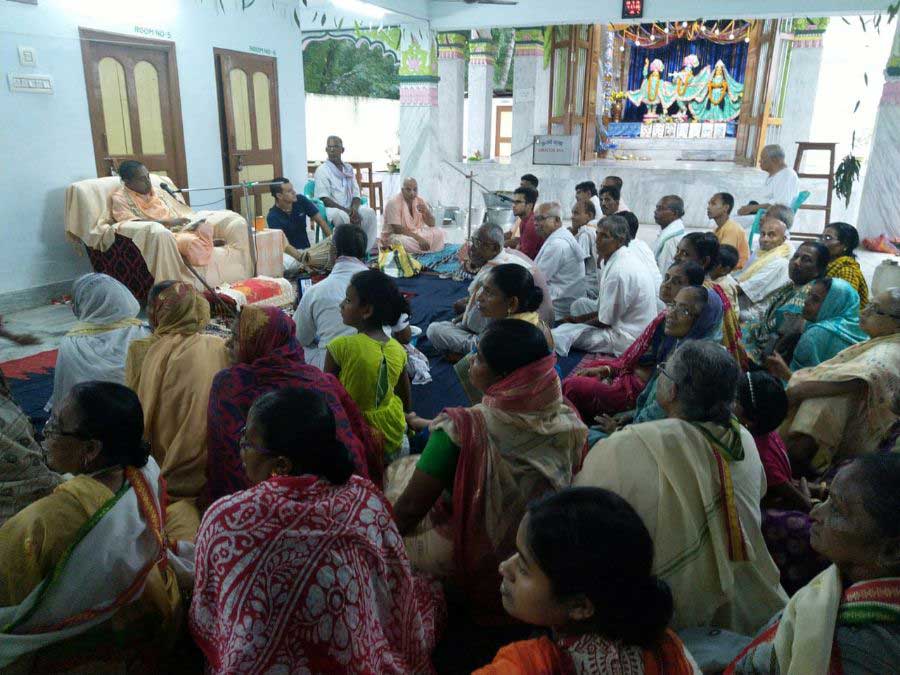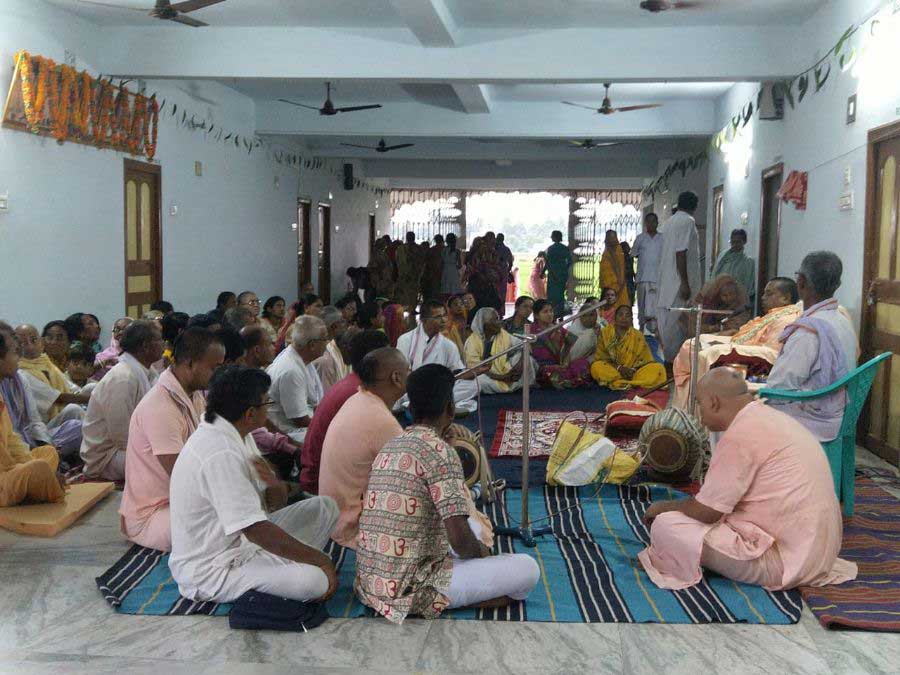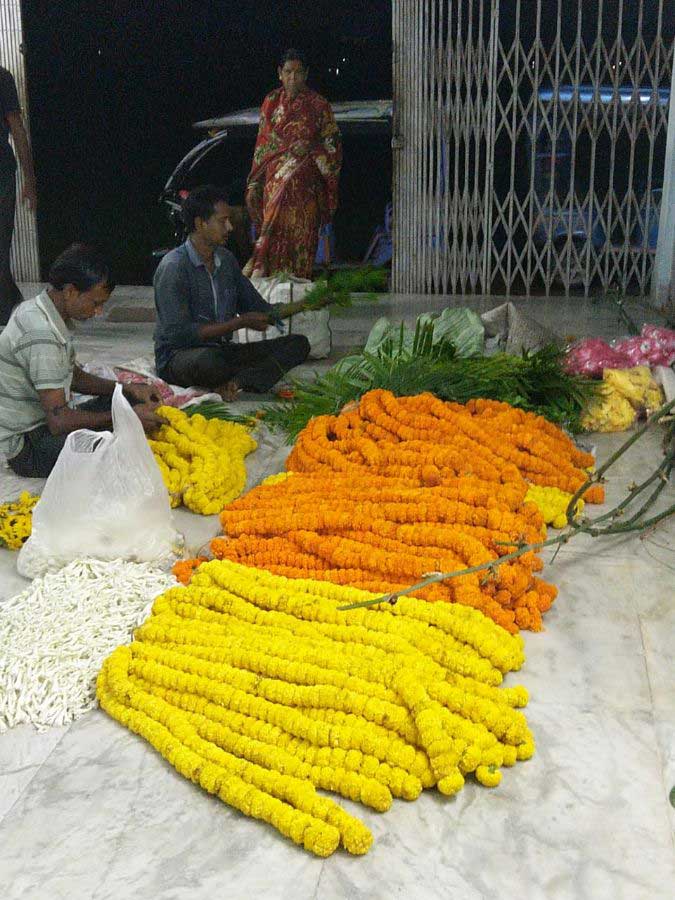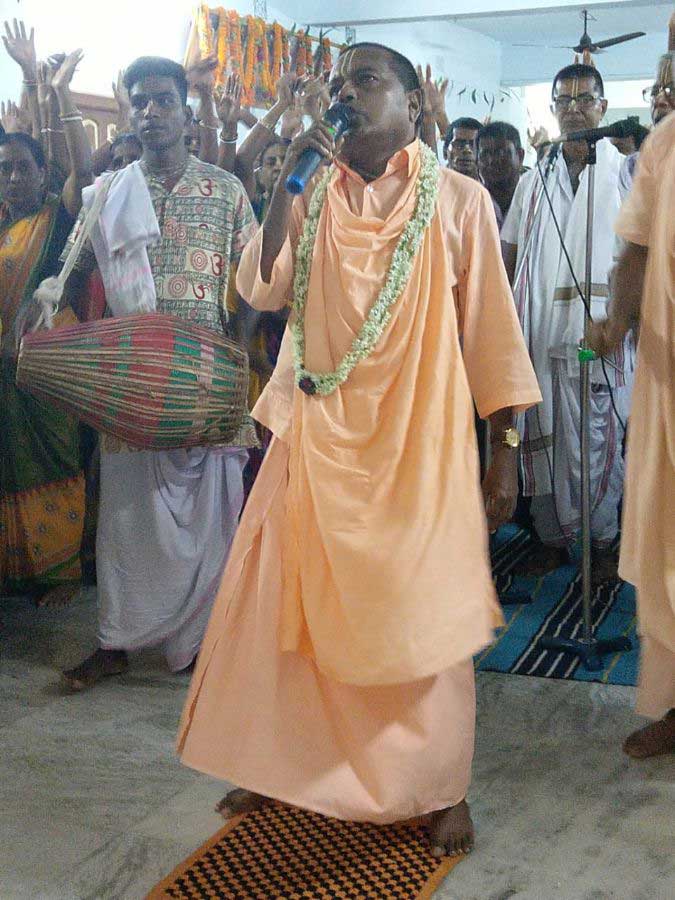 During the evening arati.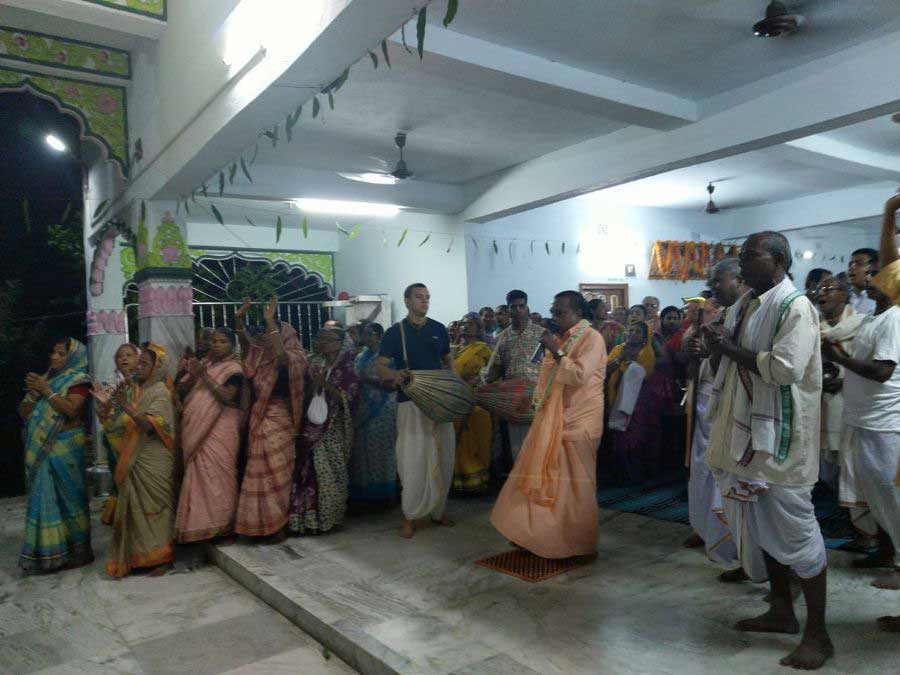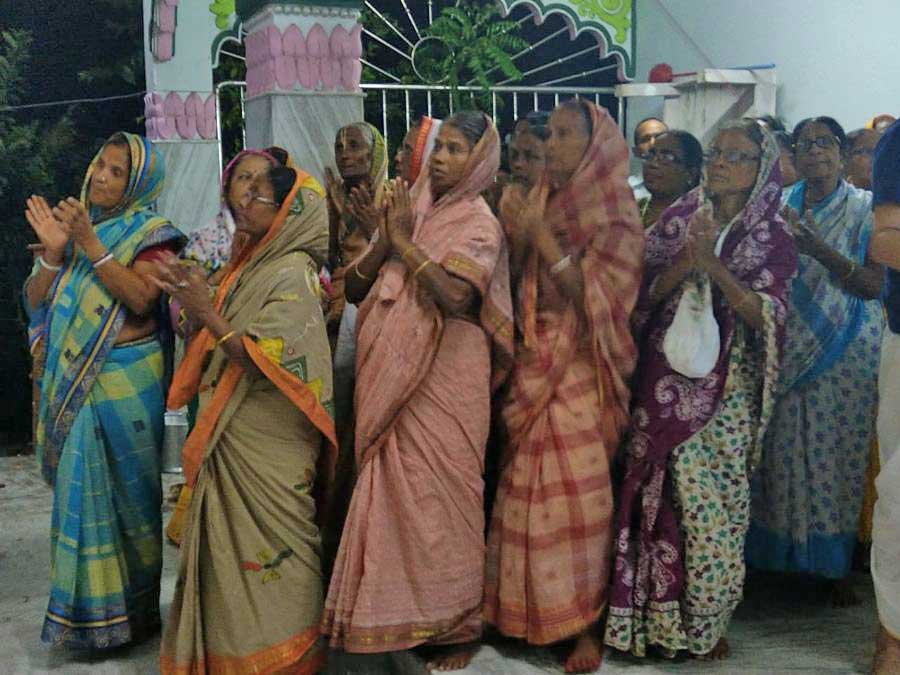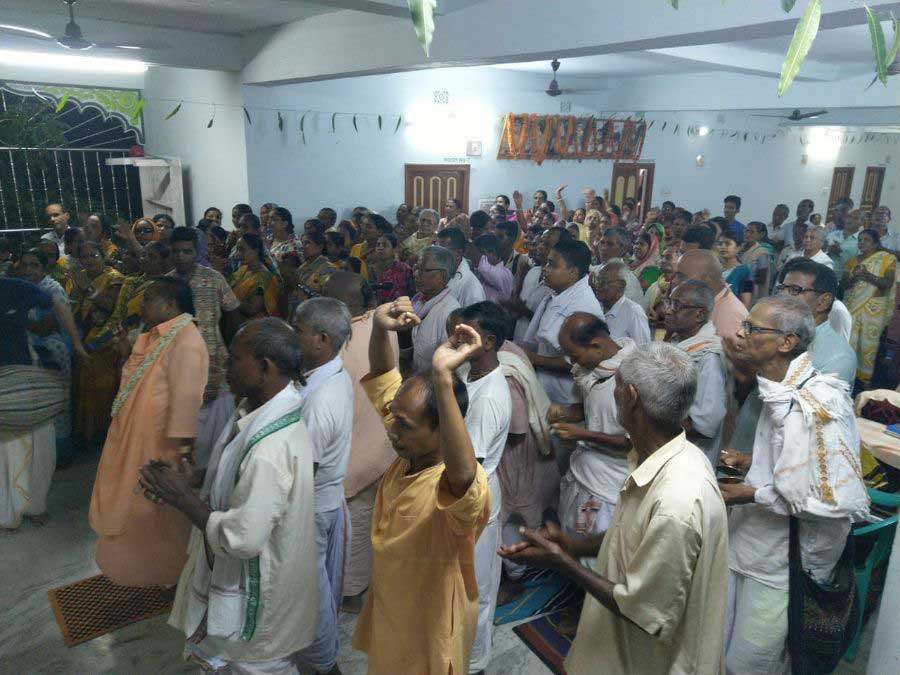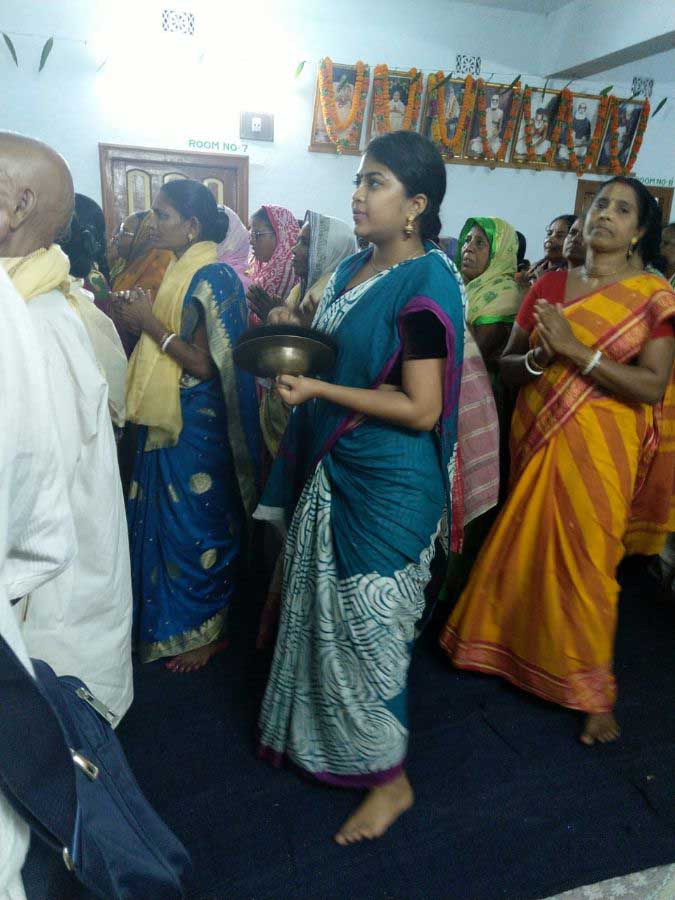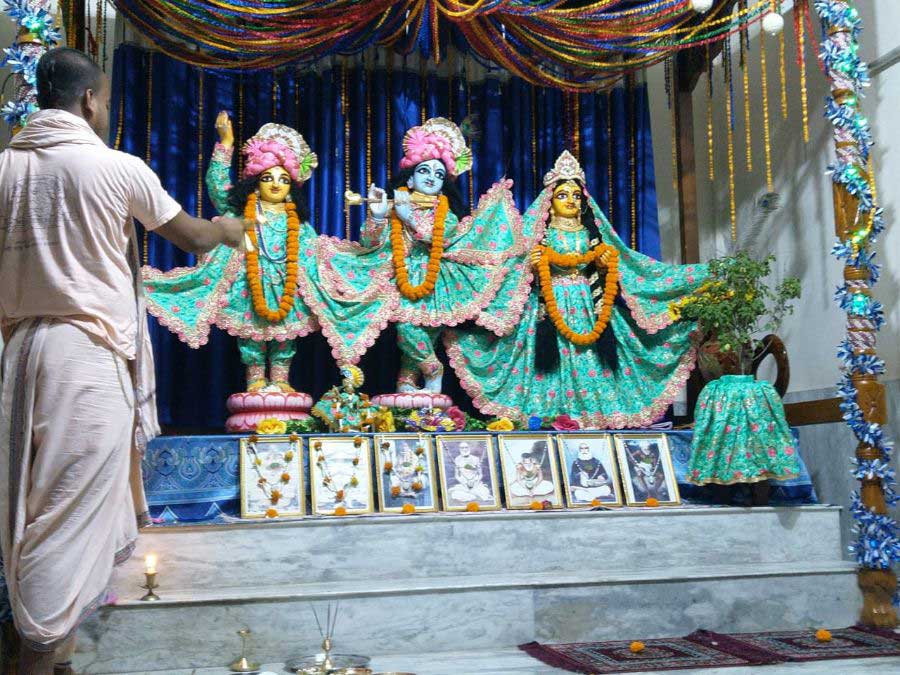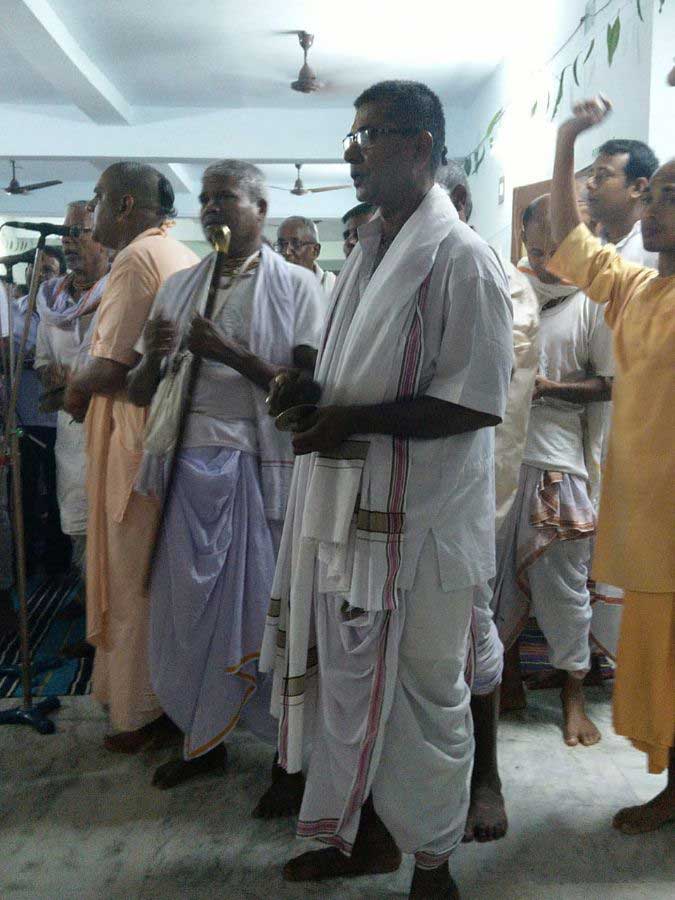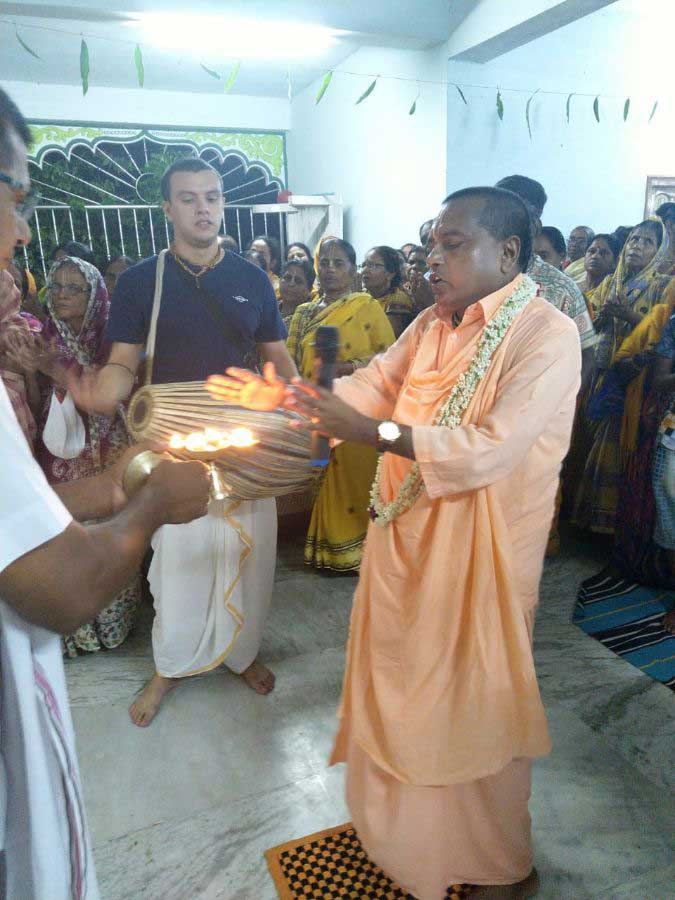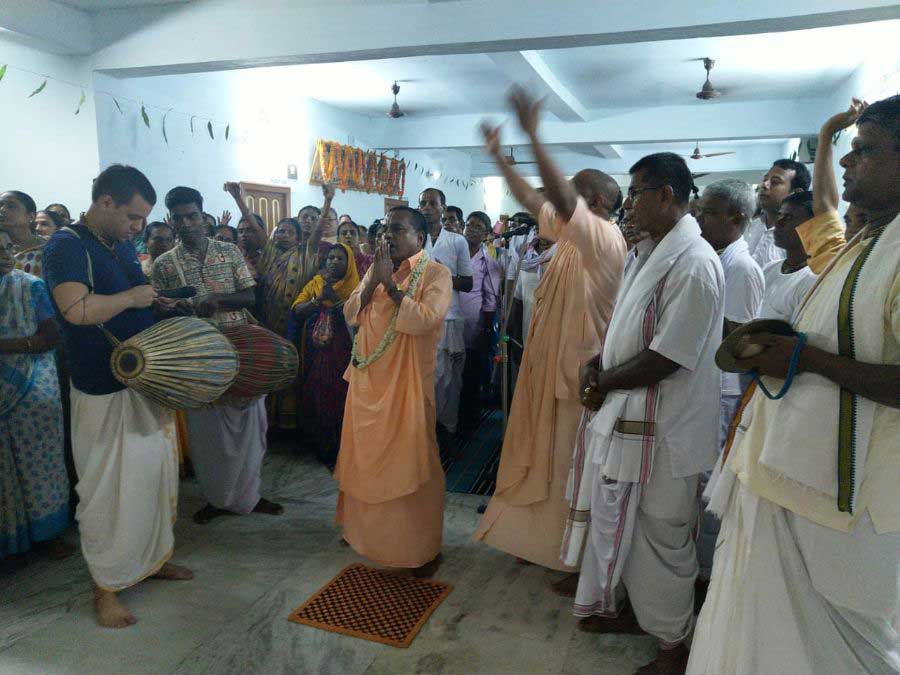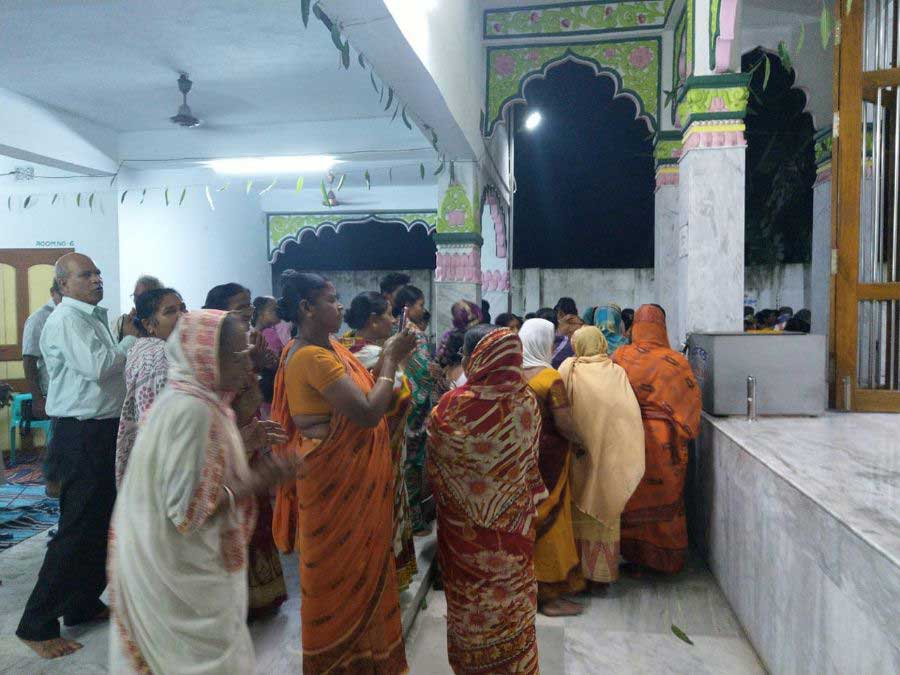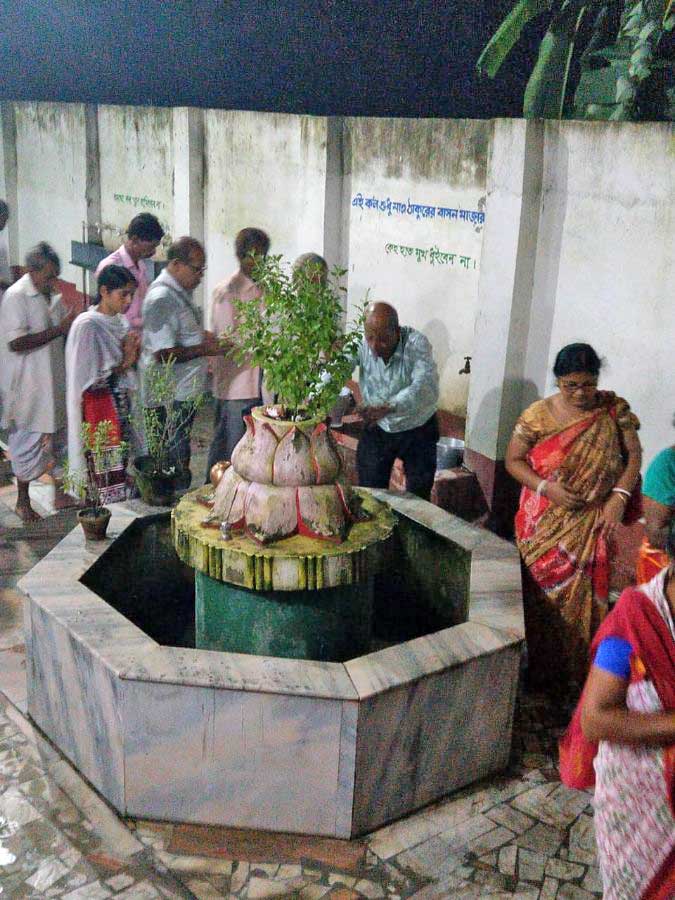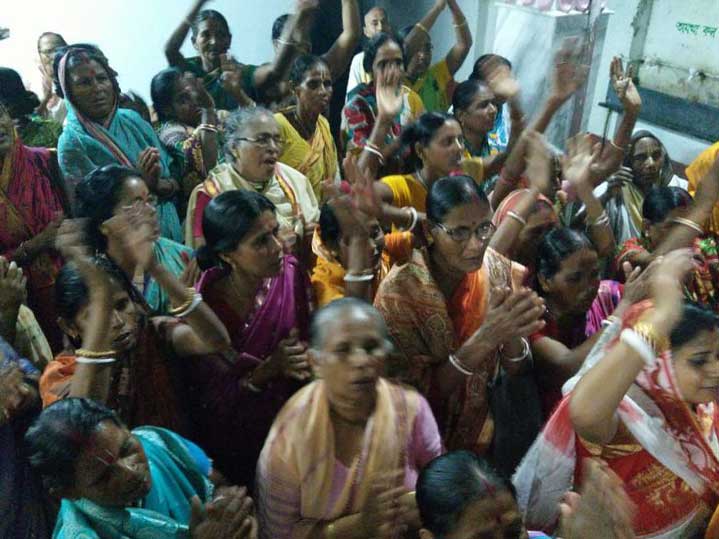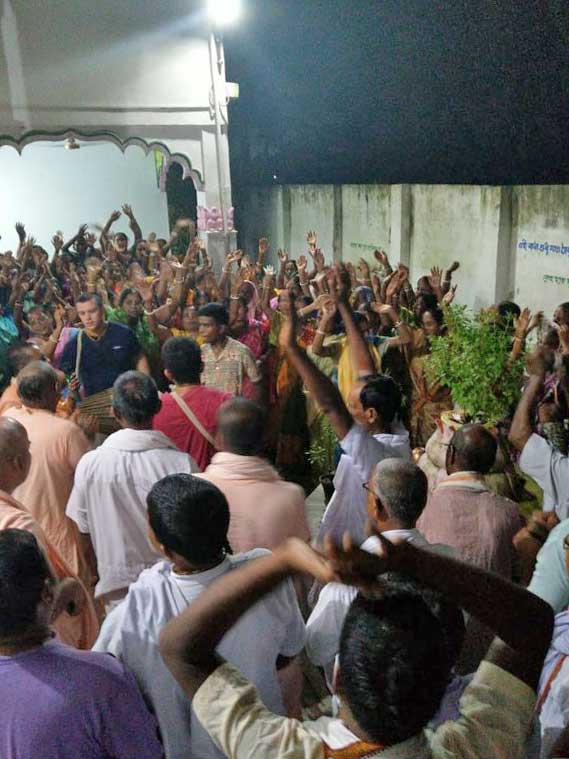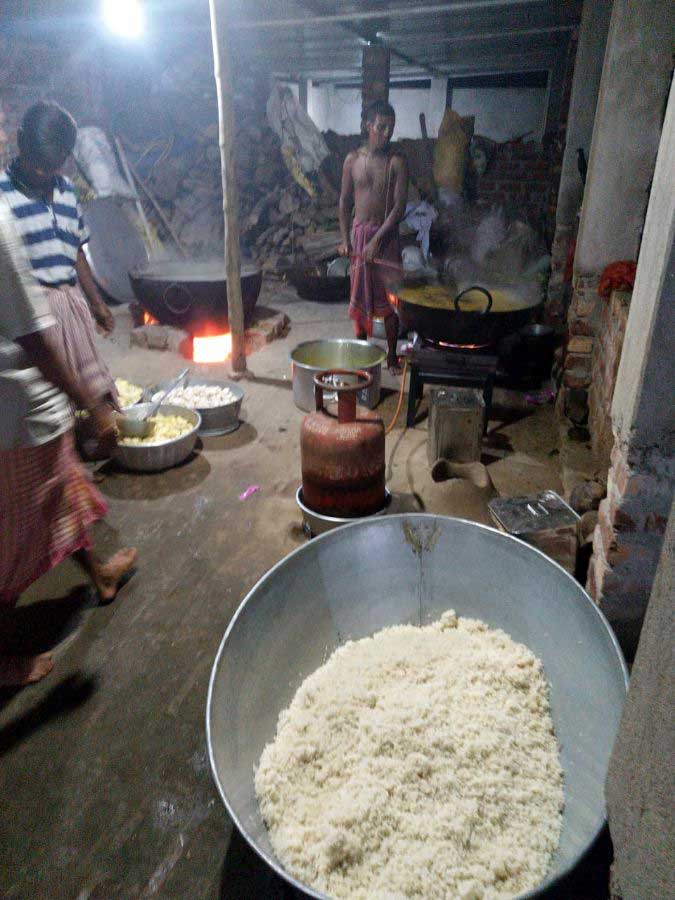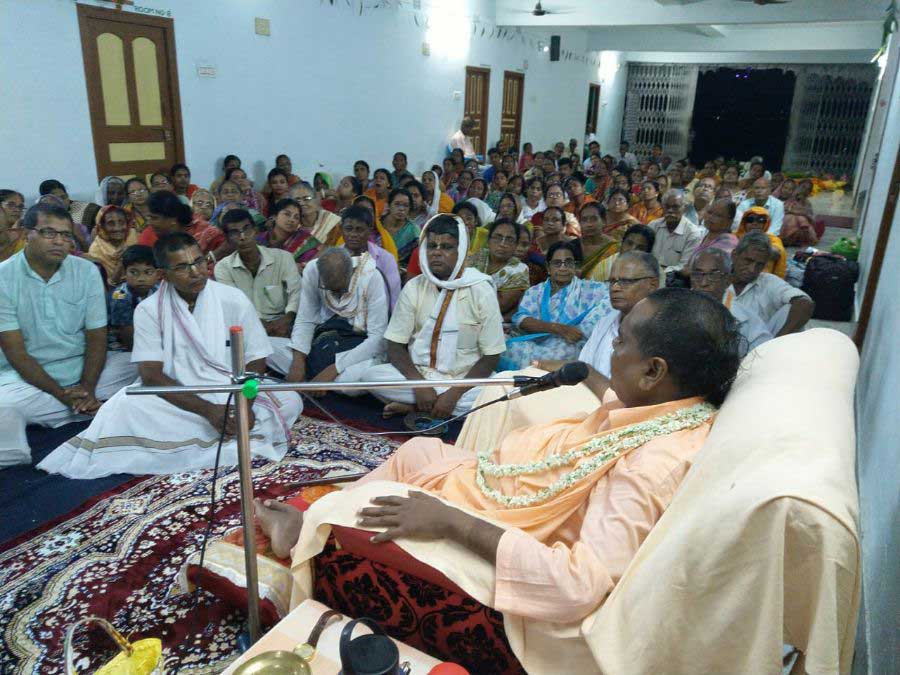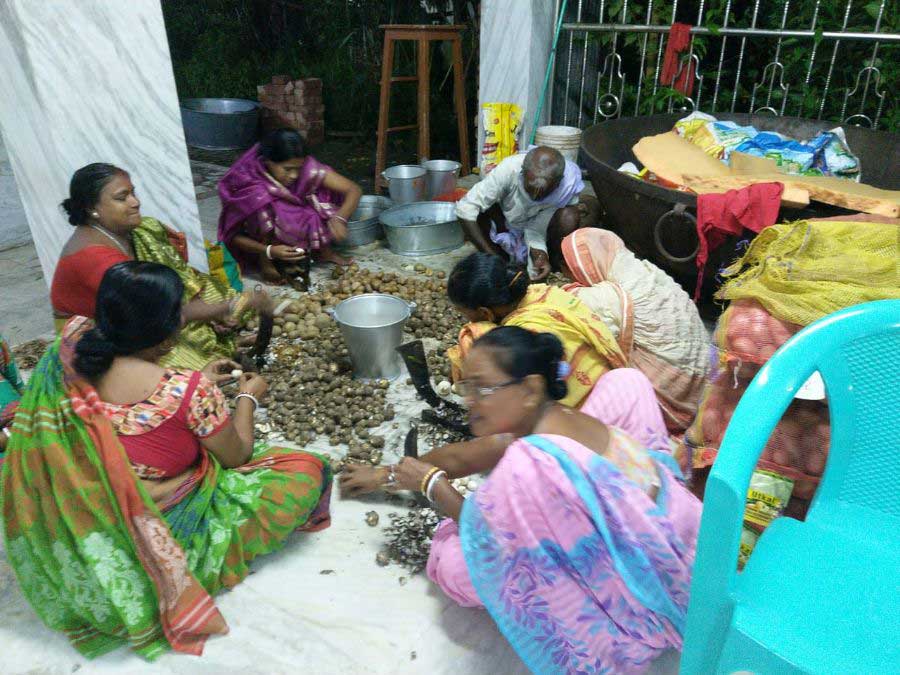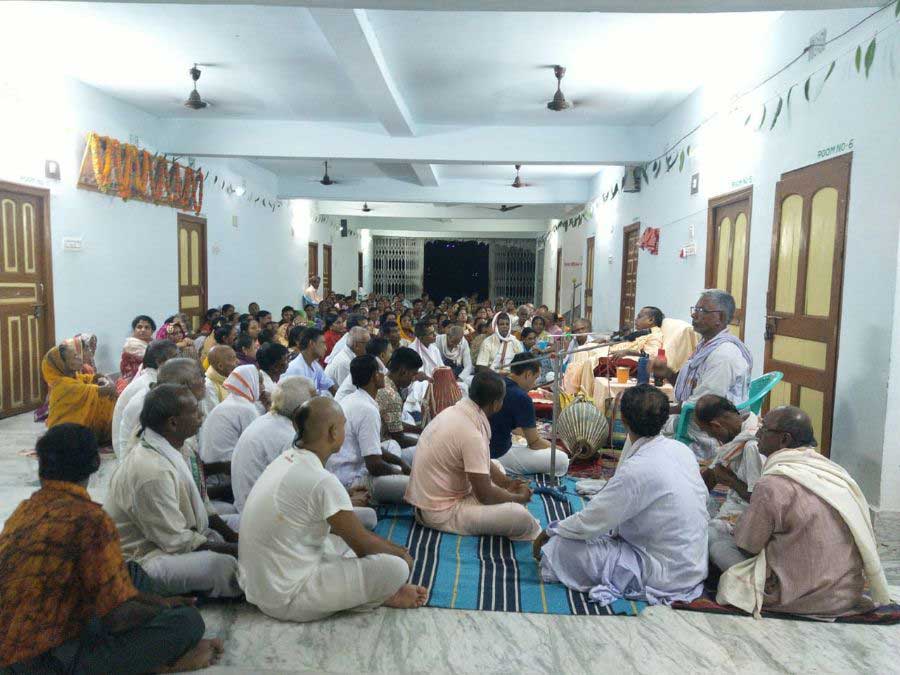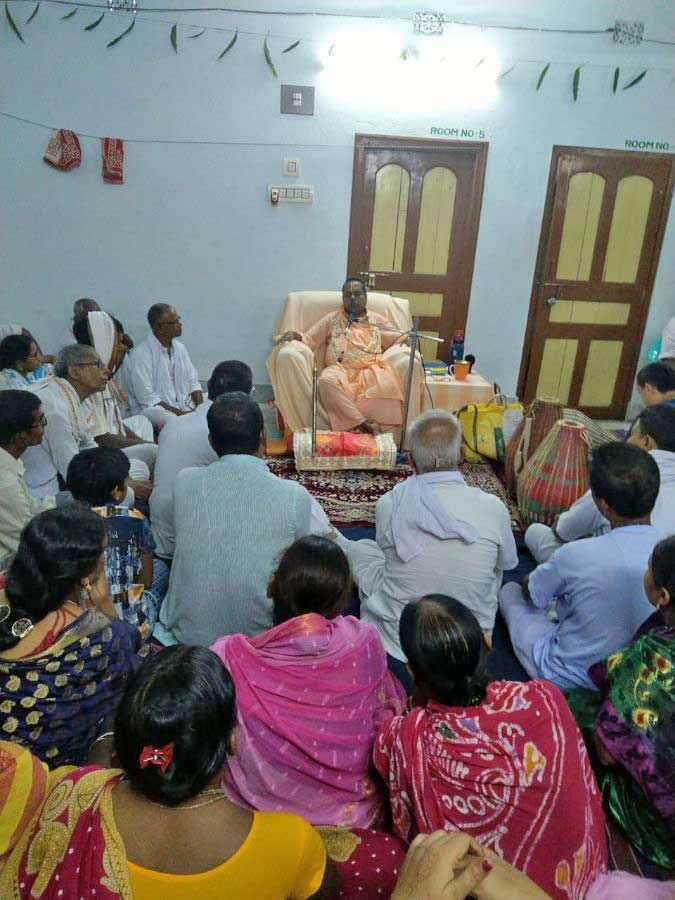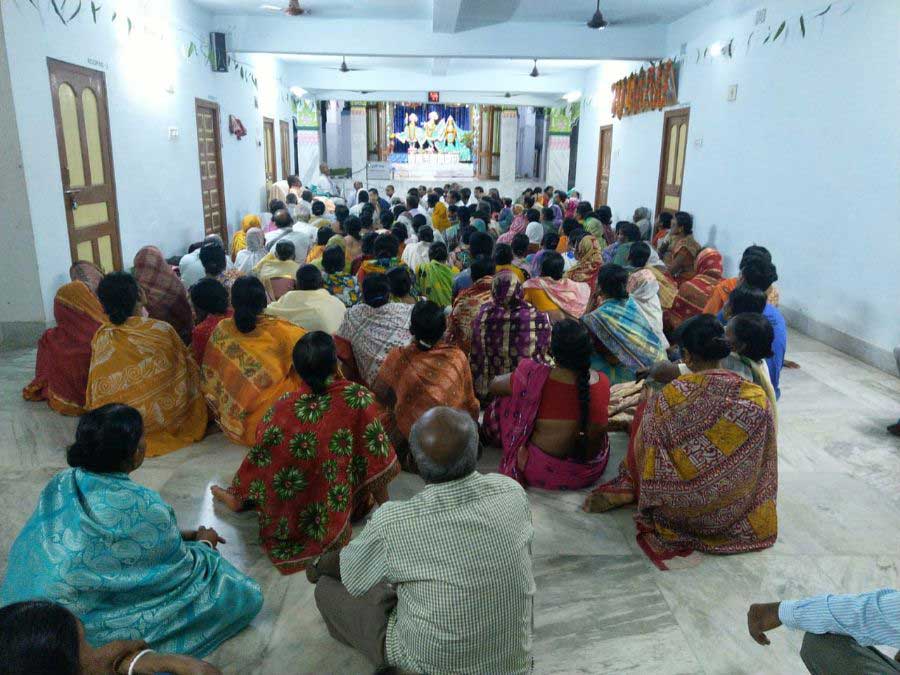 His Divine Grace in his room after the class.