In Search of the Original Source
Printed first in 1999, this is a small introductory booklet that has been distributed all over the world by sankirtan parties and that contains simple and sweet presentation of Krishna consciousness, inspiring for both newcomers and all sincere practitioners. Seeing this booklet being repeatedly reprinted and distributed widely, His Divine Grace Om Vishnupad Srila Bhakti Nirmal Acharya Maharaj translated this booklet into Bengali in 2020.
"We cannot guess from here how much joy and ecstasy is there in our home, how much happiness and enjoyment."
"Krishna said in Srimad Bhagavad-gita, 'Once you go there it is not necessary to come back from that abode. You will not want to come back; you will be extremely satisfied.' In this material world we cannot expect to find satisfaction or fulfilment; it is impossible. We will try to search for that place where there is some possibility of eternity, and where love, affection, ecstasy, and beauty are existing. If we try to understand this we must go to the scriptures or the sadhu, who is the living scripture, whose experience, practising life, and knowledge will give us good nourishment. With the sadhu's association we will try to search..."
"It is very rare to get this human body but it has fortunately come to us and it is of utmost importance. With this human form one can understand and find the way for studying the spiritual world, and for seeking the essence of transcendental knowledge. Thus the value of this human body is supreme."
CONTENTS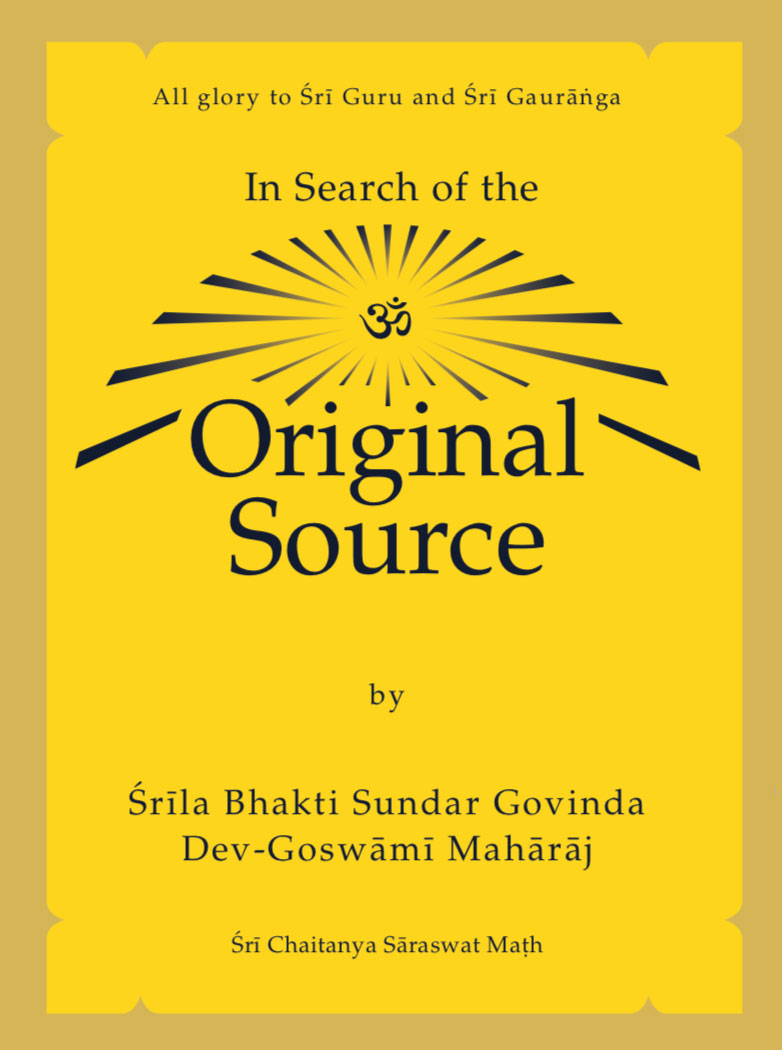 1 You Are Sons of Nectar
2 The Process of a Real Search
3 The Eternal Play

This book can be downloaded (1.8 Mb) or purchased at any of our temples.