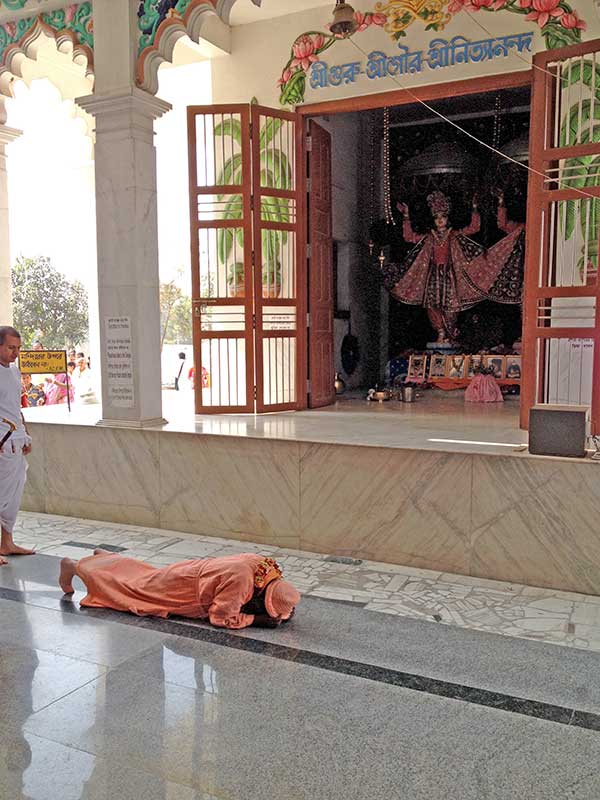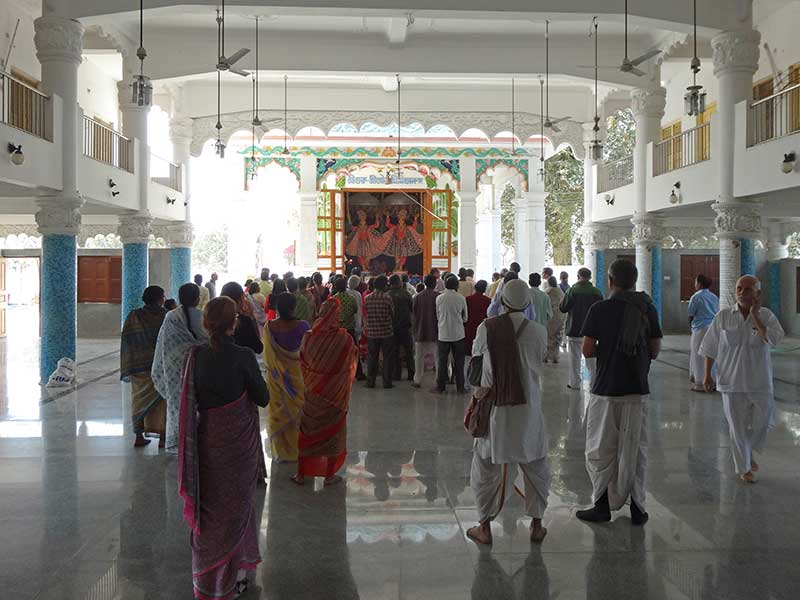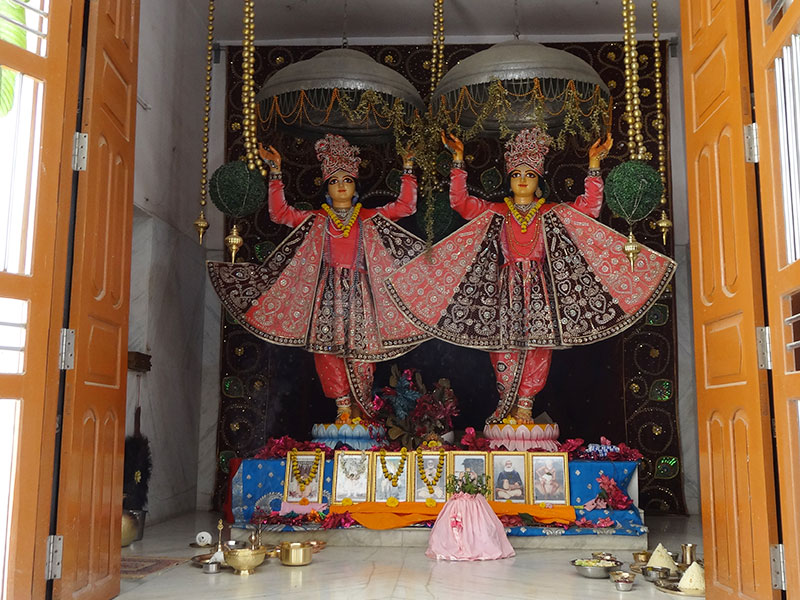 Their Lordships, Sri Guru Sri Gaura Sri Nityananda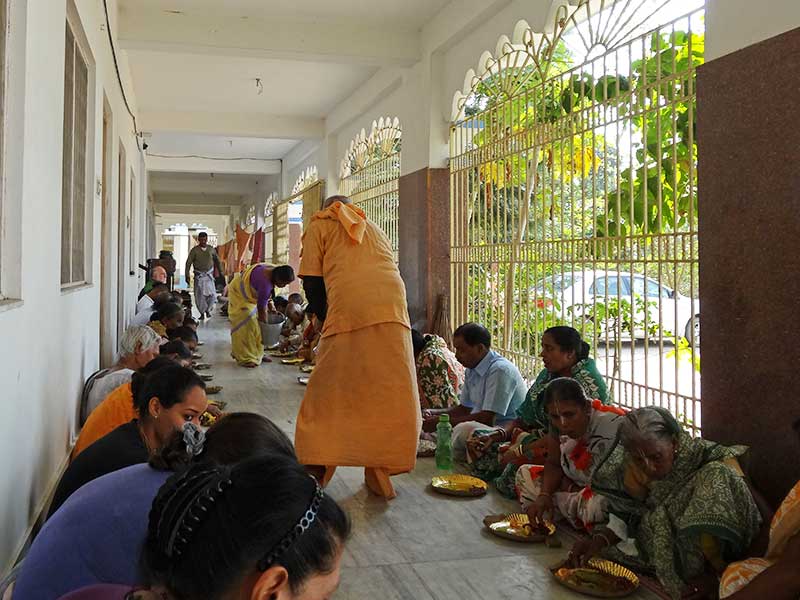 Ekadasi anukalpa prasad seva.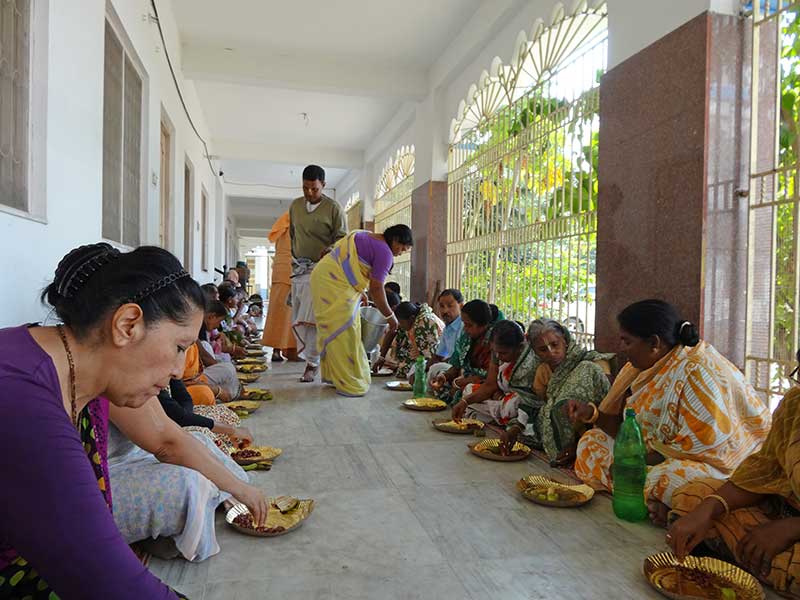 On the left: Revati Devi Dasi (Ecuador)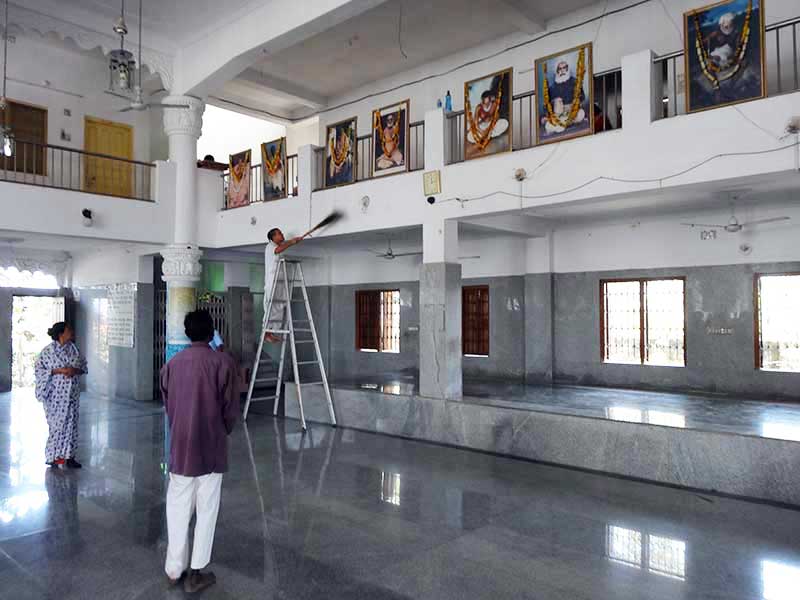 Kamalendu Prabhu dusting the frames.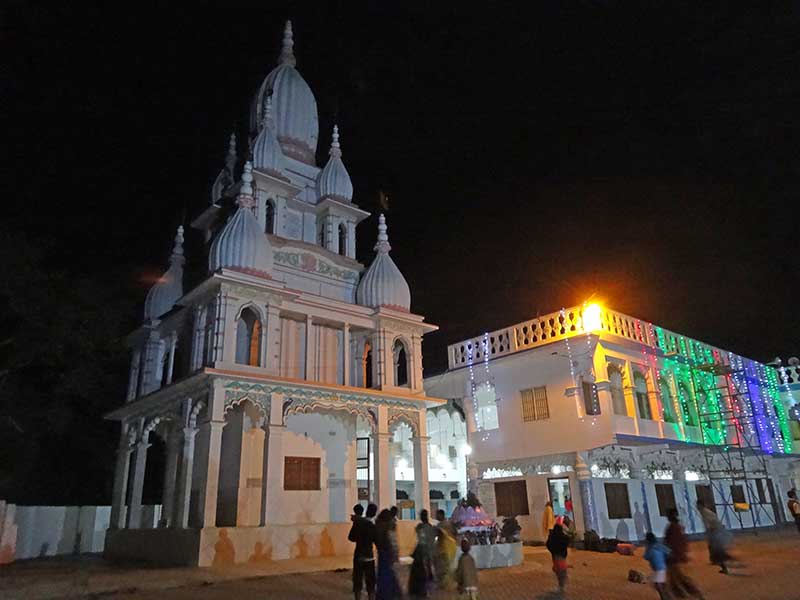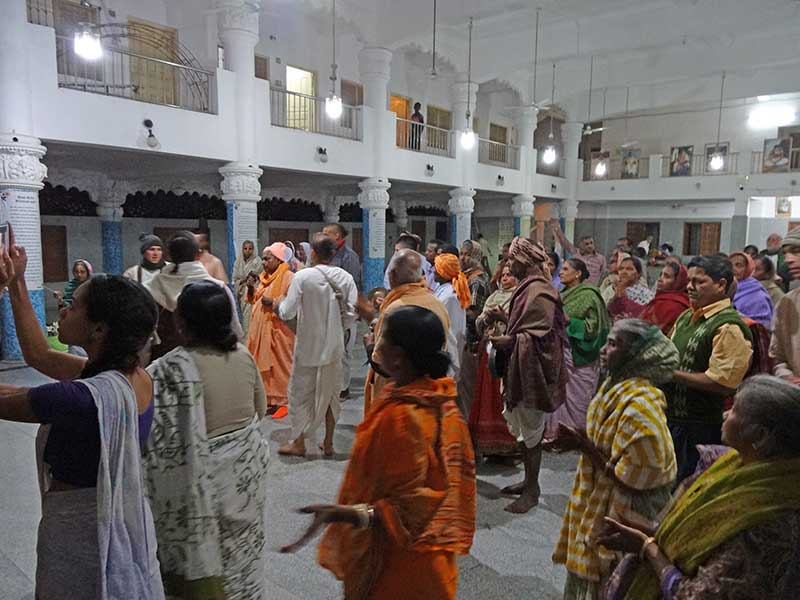 Much to the joy of the devotees, His Divine Grace leads full evening arati.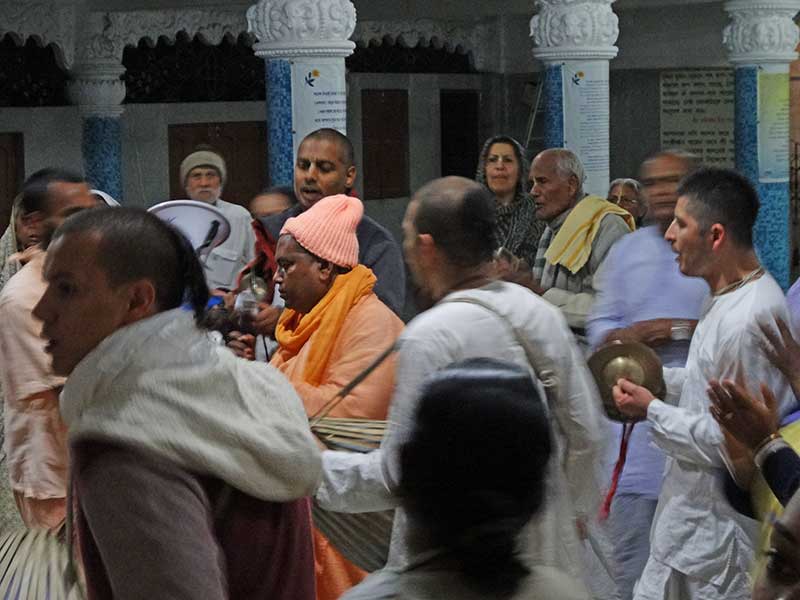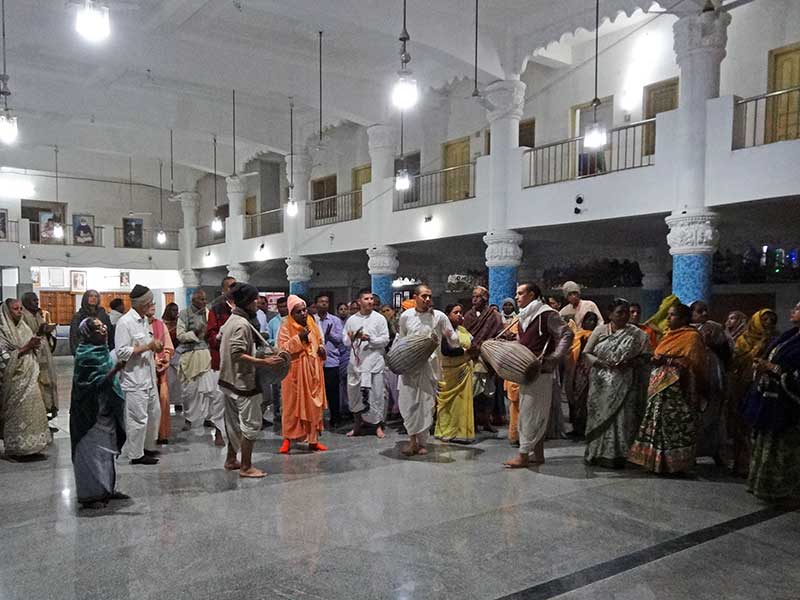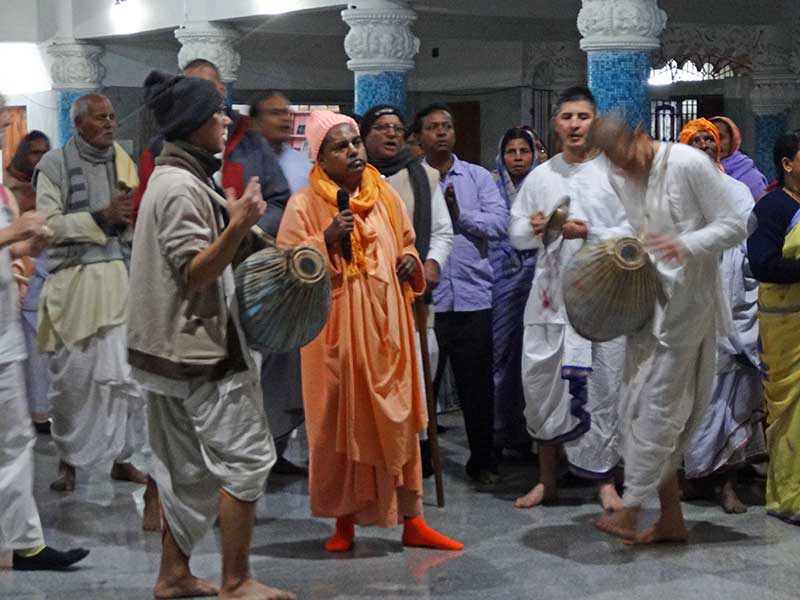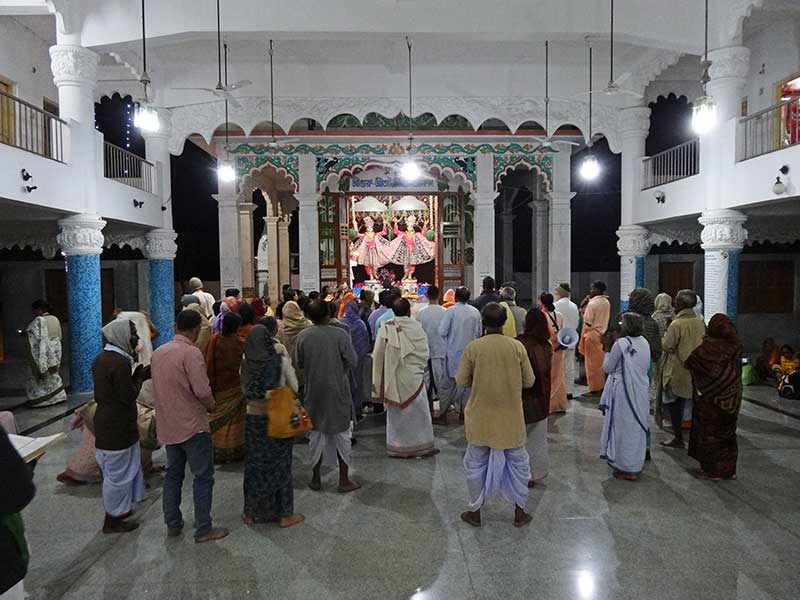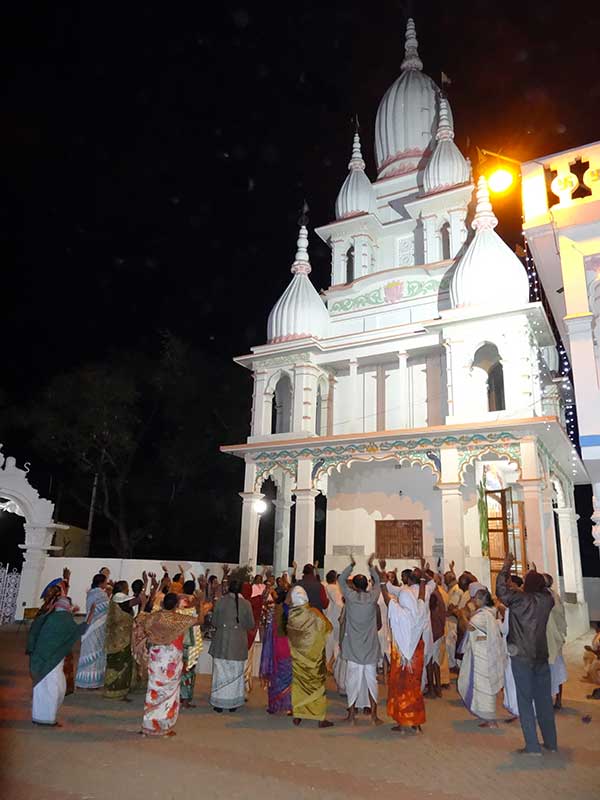 At the end of the parikrama around Srimati Tulasi Devi.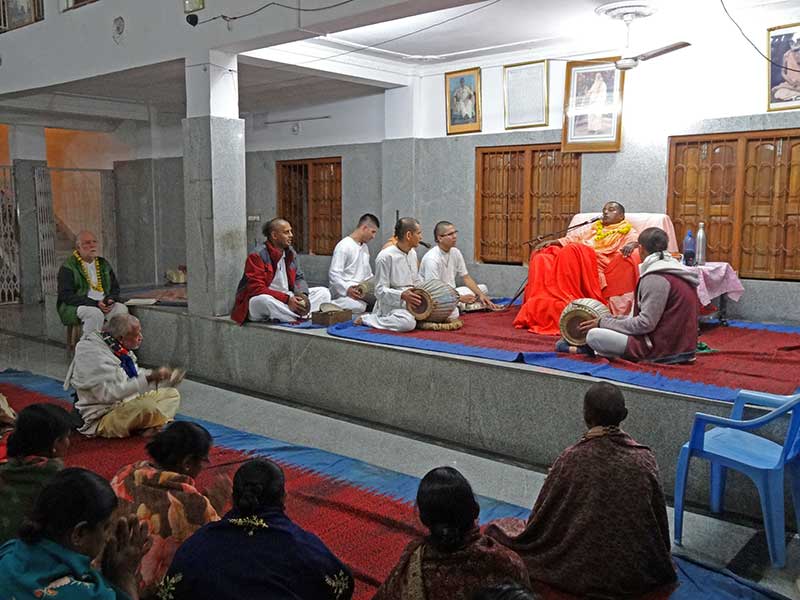 His Divine Grace speaks extensively about following and serving
Sri Nityananda Prabhu and His non-different form as Sri Guru, as well the necessary to follow
the devotional practice sincerely, without deceit and unfavourable habits.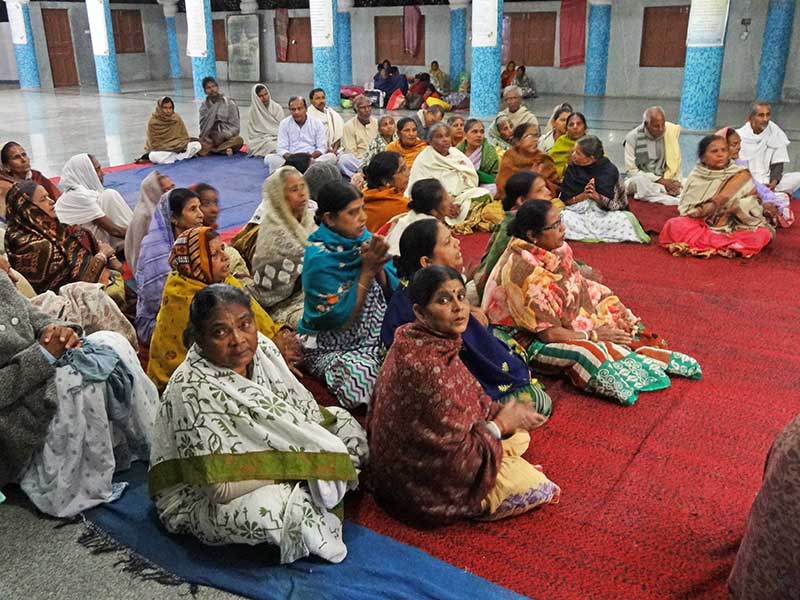 Hour by hour, devotees are gradually gathering for the festival, with many hundreds to be coming tomorrow.

On the left: Revati Devi Dasi (Ecuador), Shyamali Devi Dasi (South Africa).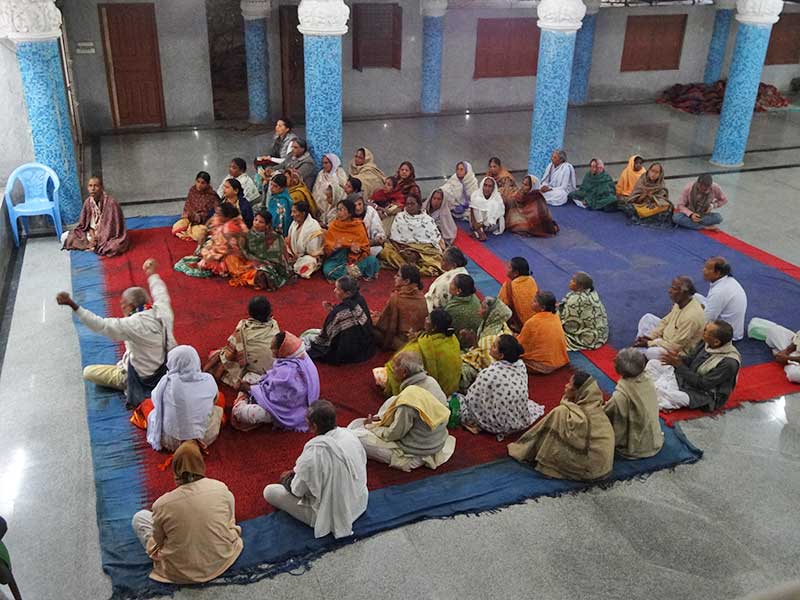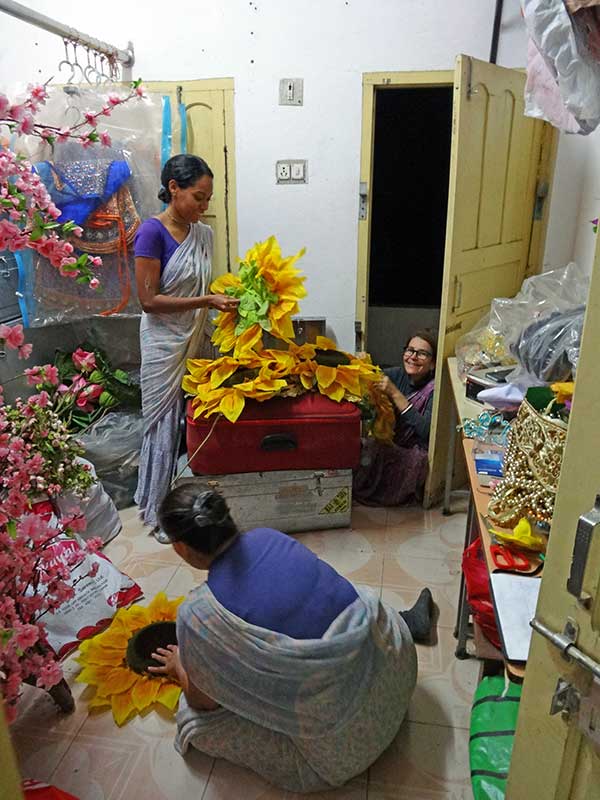 In the meantime, on the second floor of the nat mandir, Amita Sakti Devi Dasi,
Rukmini Devi Dasi and Madhuchanda Devi Dasi (Venezuela)
are preparing festive decorations for the altar.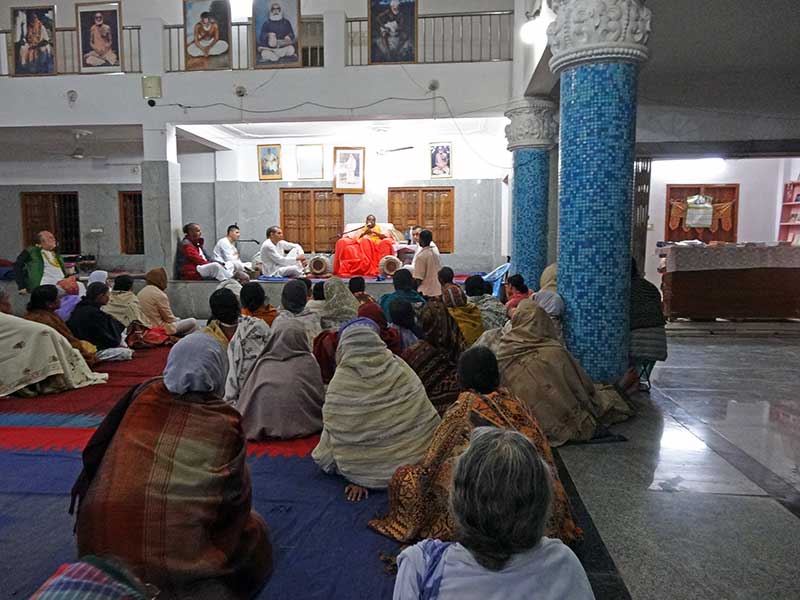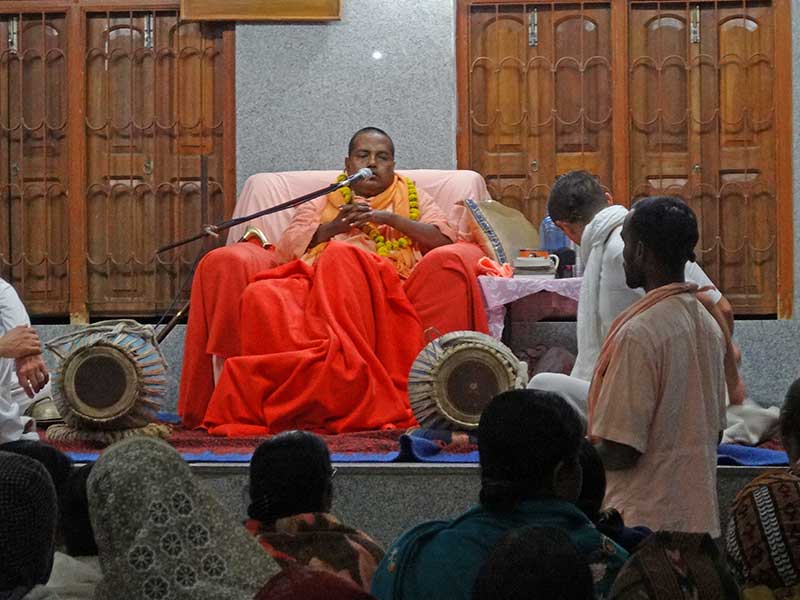 Srila Acharya Maharaj is instructing the manager of the Ekachakra Temple, Sripad Niriha Maharaj,
to prepare a special sweet rice offering for Sri Varahadev. His Divine Grace ordered to use best rice,
milk and other ingredients and make a special sweet rice offering in the morning.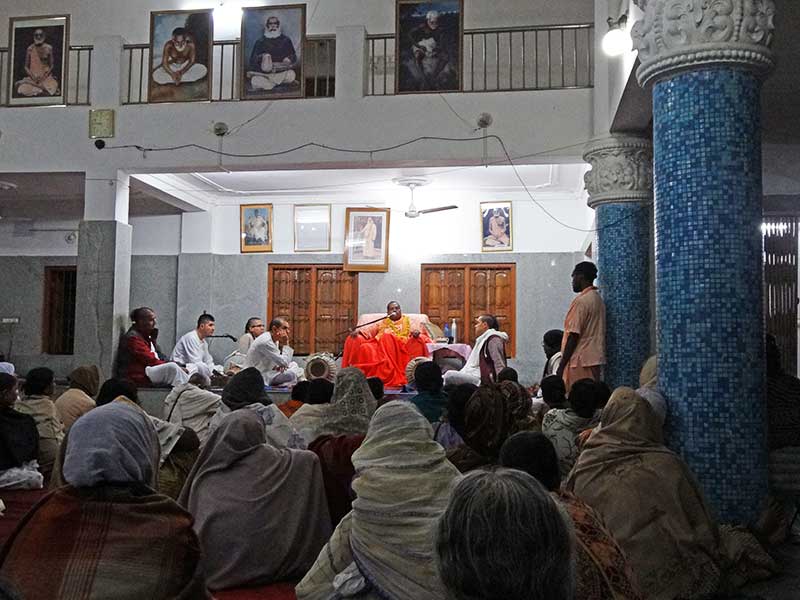 At the end of the day, Jaya Kumar Prabhu and his family arrive from Delhi,
much to the joy of His Divine Grace and the devotees.
EKACHAKRA FESTIVAL: ARRIVAL | VARAHA DVADASI | APPEARANCE DAY | FINAL DAY |