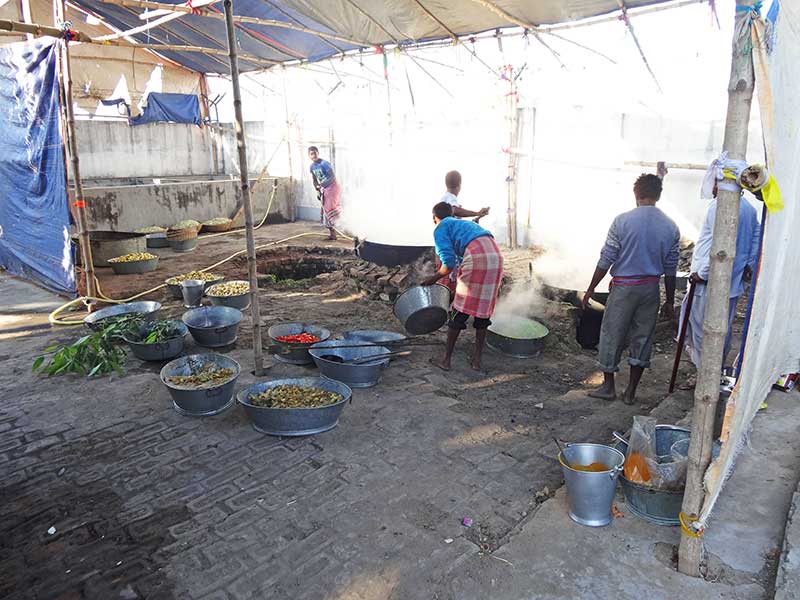 The kitchen seva starts very early in the morning (before mangal arati) and continues until 10-11 p.m.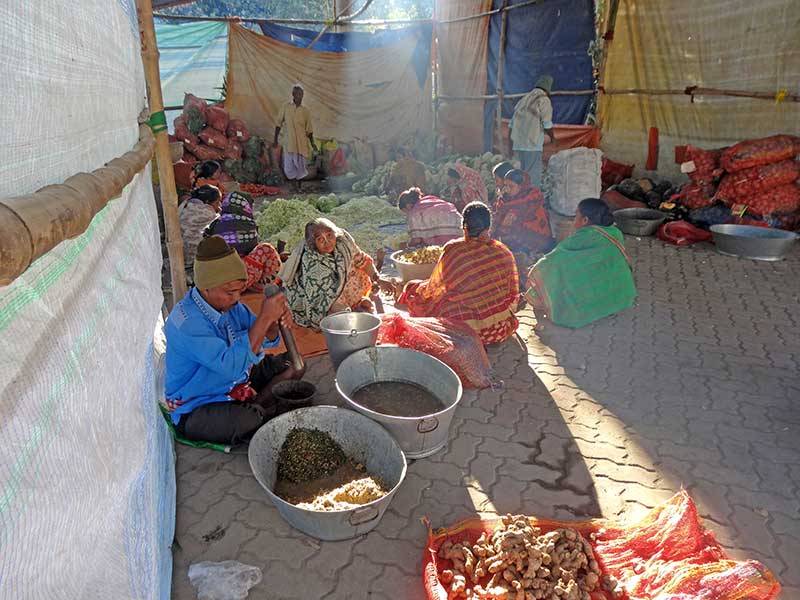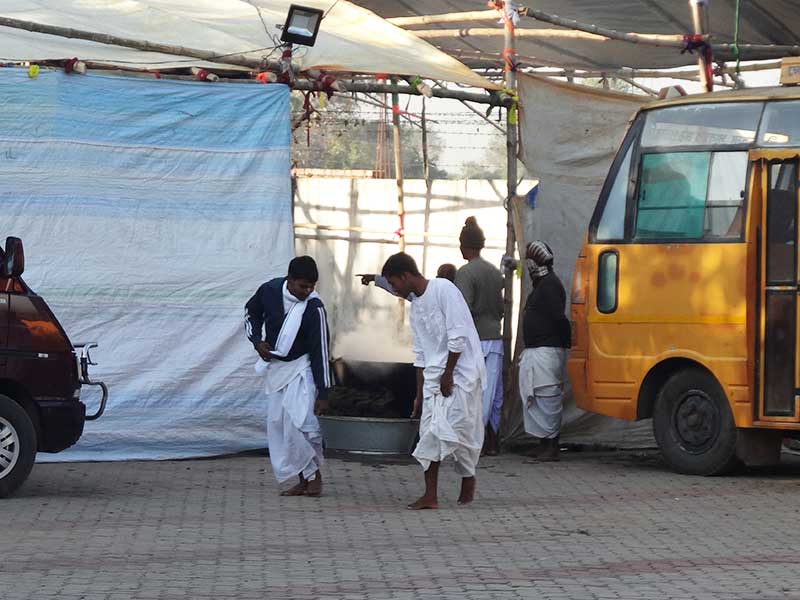 Devotees taking tubs with subji to the Smriti-Kunja to distribute to the devotees awaiting the paran time.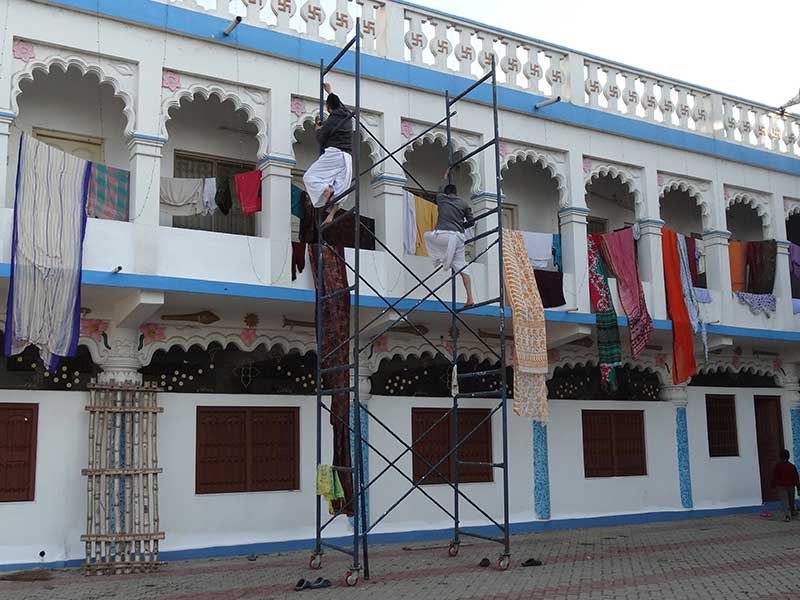 Omkarnath Prabhu (Colombia) and Balaram Prabhu (Venezuela) taking down the scaffolding.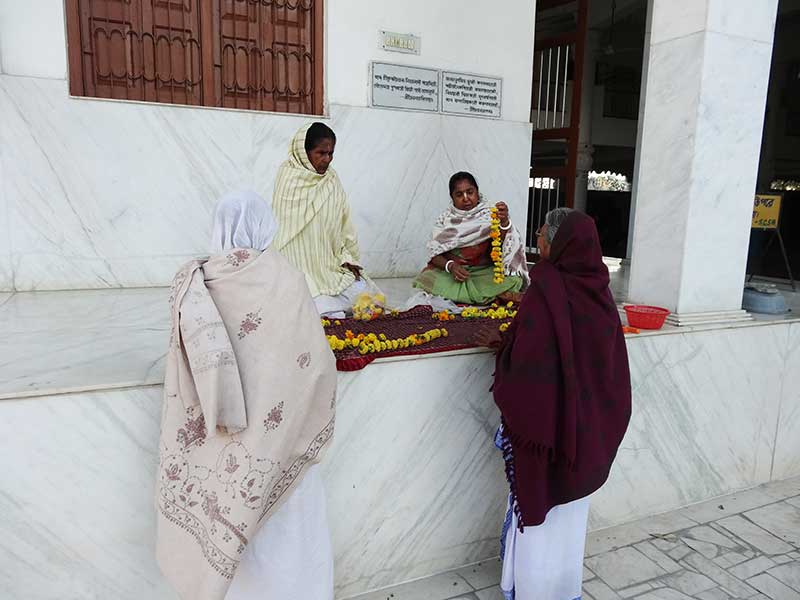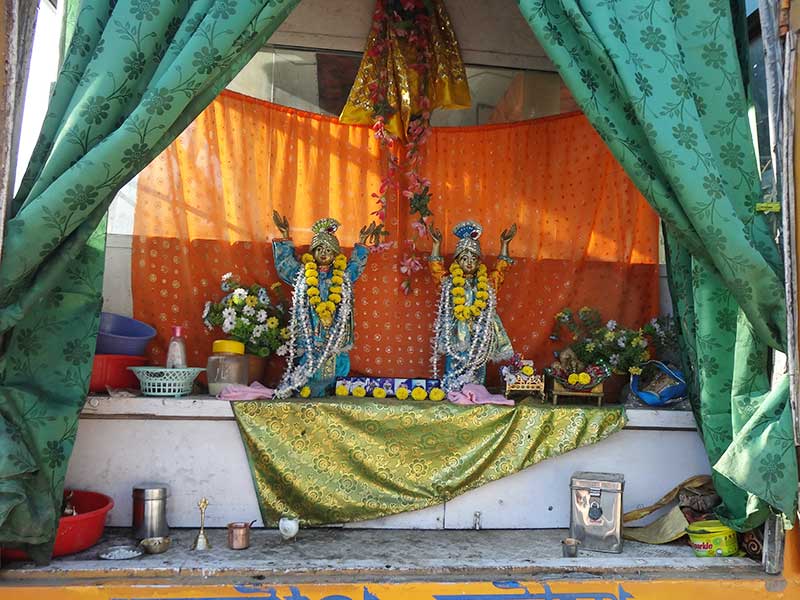 Sri Sri Gaura Nitai at their bus residence.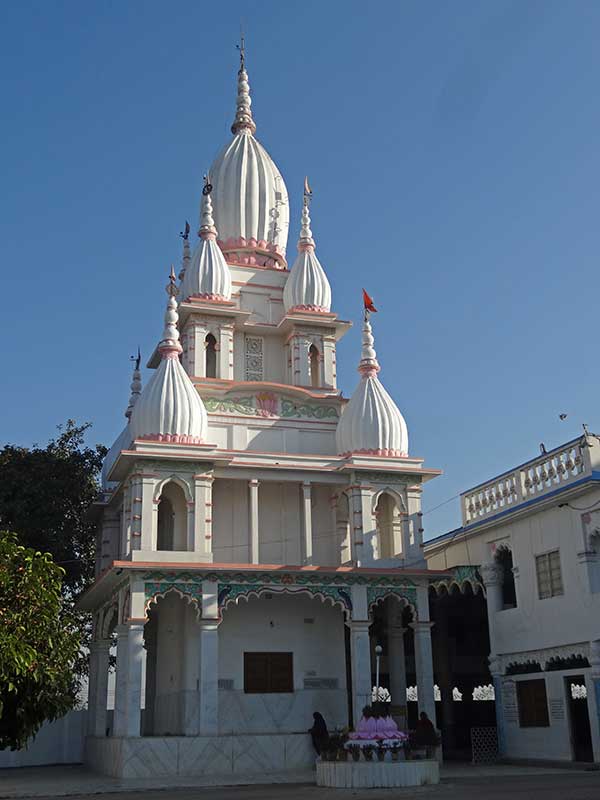 "Prakasile Ekachakray bhuvana-mangala / Guru Gaura Nityananda-seva samujjvala":
for the benefit of the entire world, you (Srila Gurudev) have manifest this effulgent service
to Sri Sri Guru Gaura Nityananda at Ekachakra.

The view of the garden of Sri Sri Gaura Nityananda from the Sri Hadai Pandit Sri Padmavati Smriti-kunja.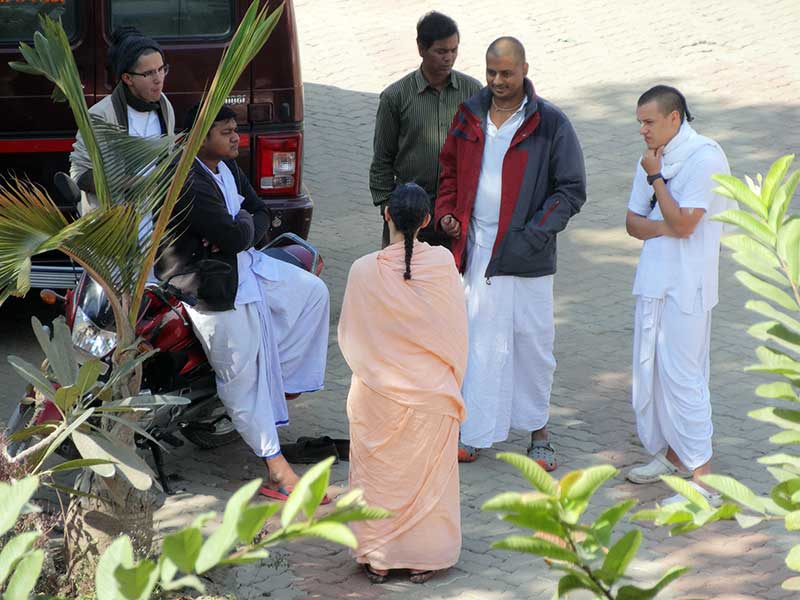 Many devotees arrive today from all over India and the day passes quietly and peacefully
in various services in preparation to the festival and happy association.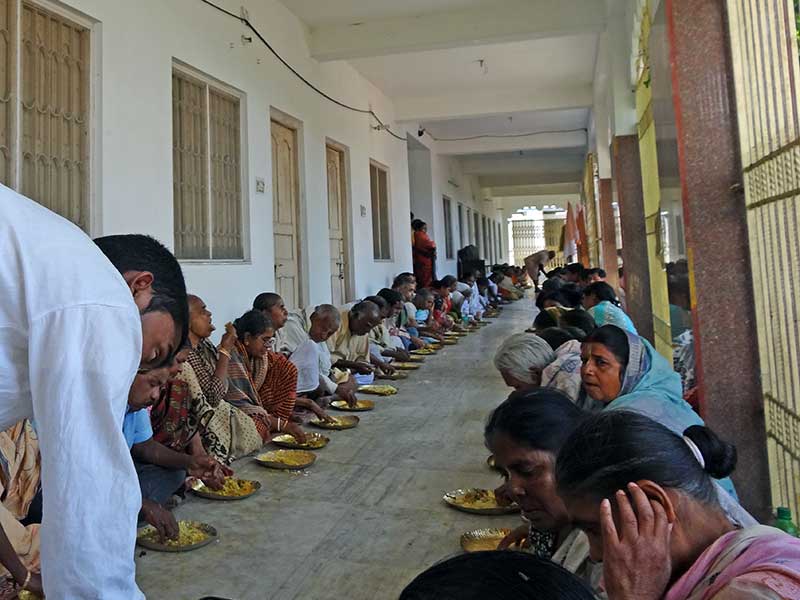 Sri prasad-seva, noon time.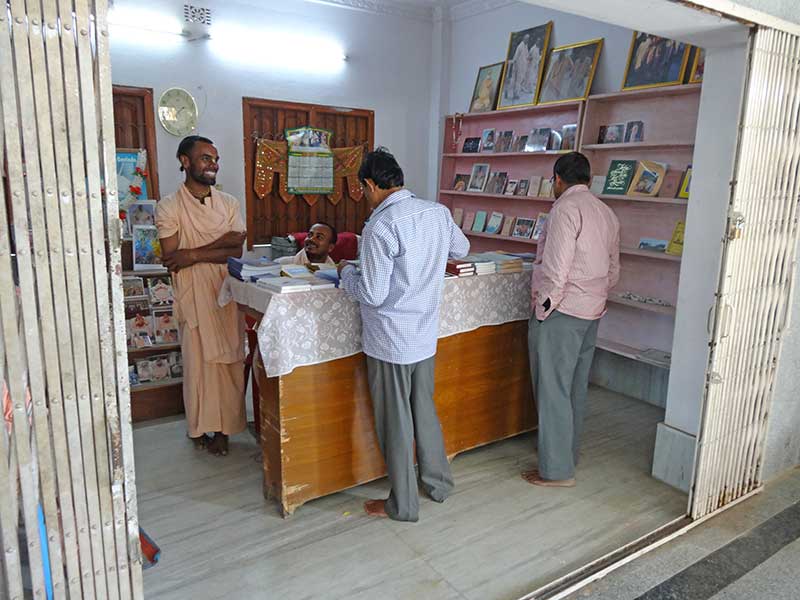 Sripad B.T. Niriha Maharaj and Abhay Charan Prabhu attending to the book room.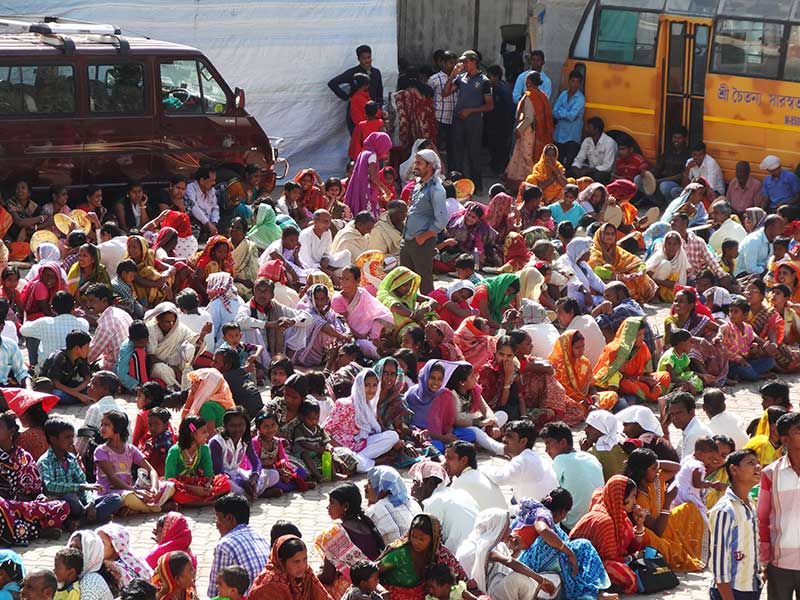 Prasad is distributed continuously until 4 p.m.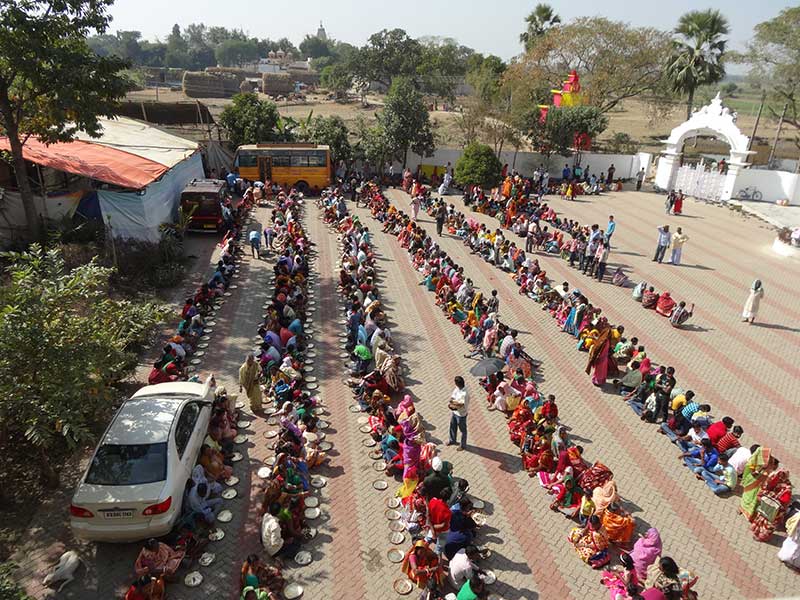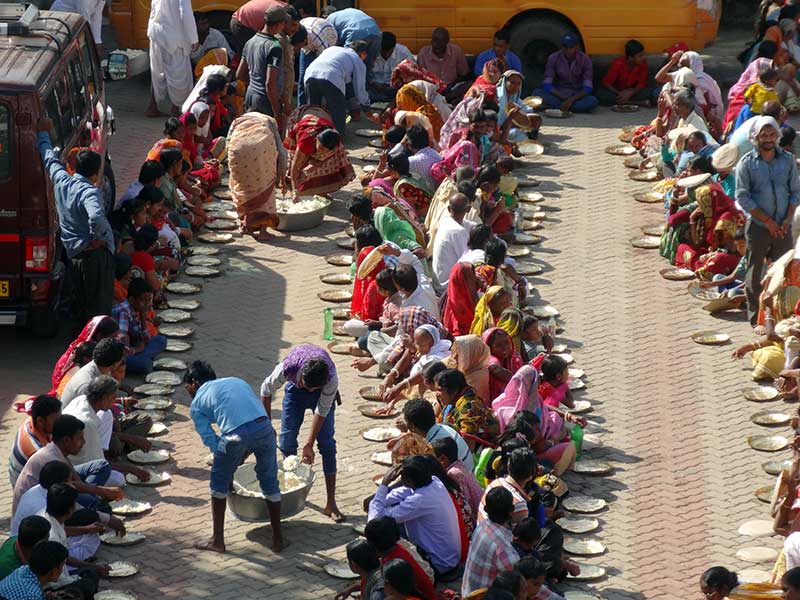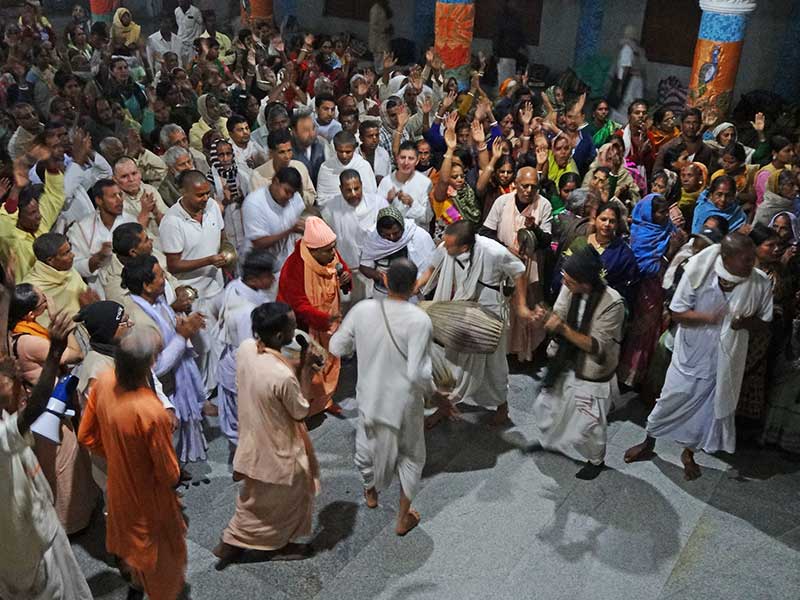 Evening arati.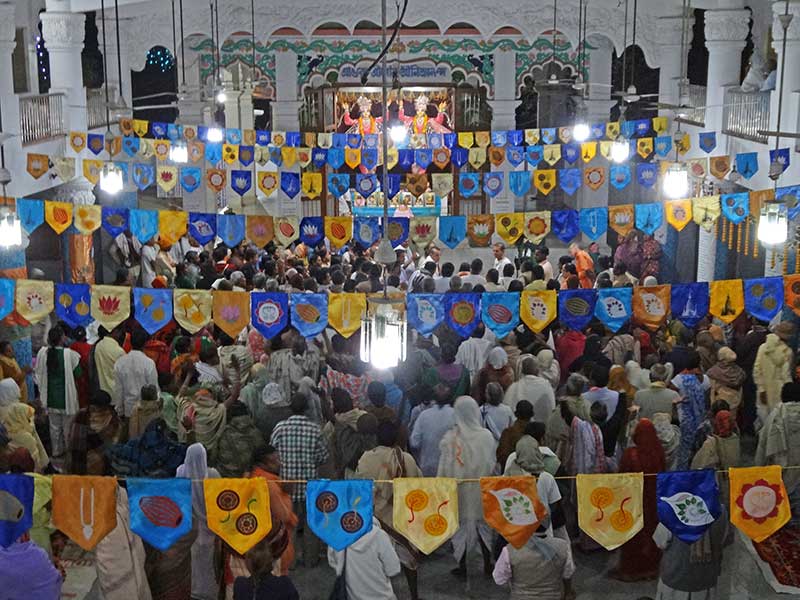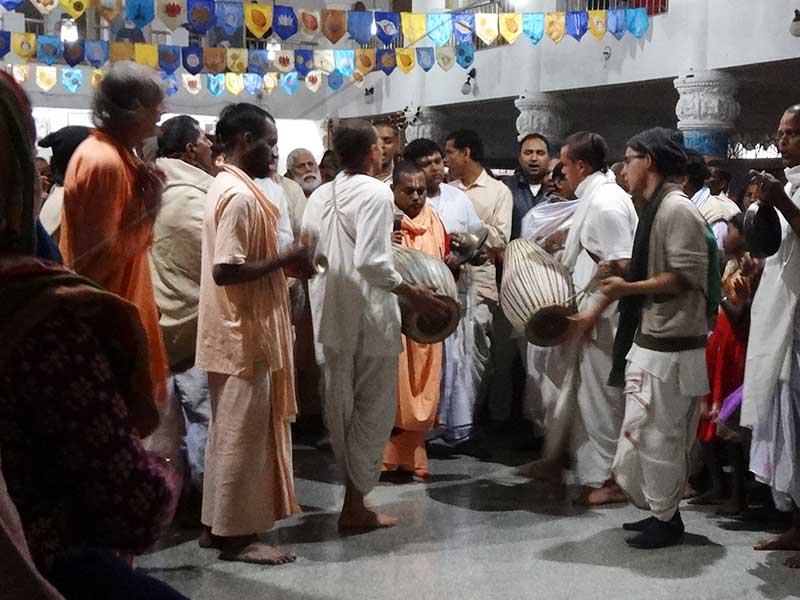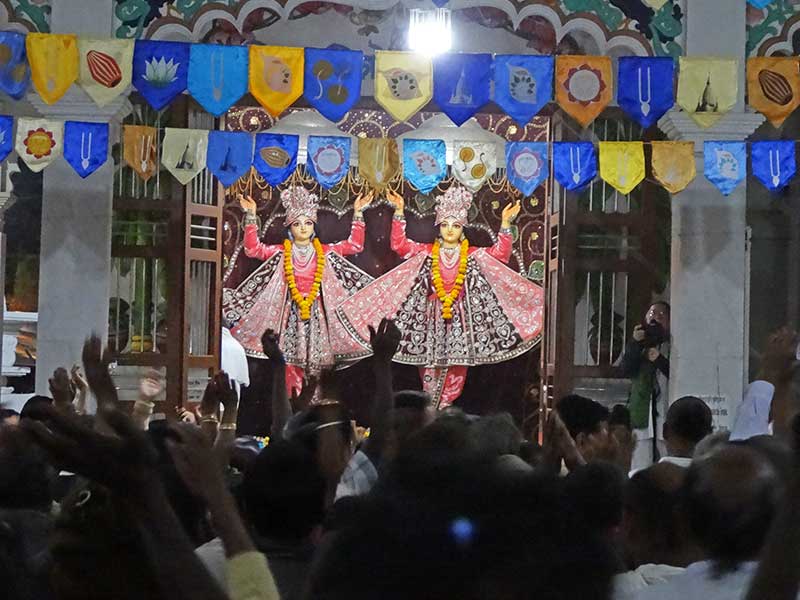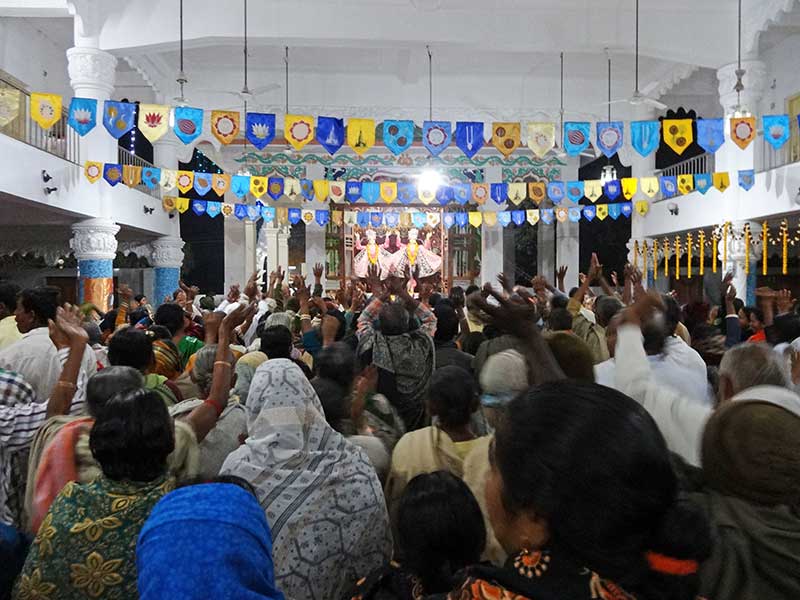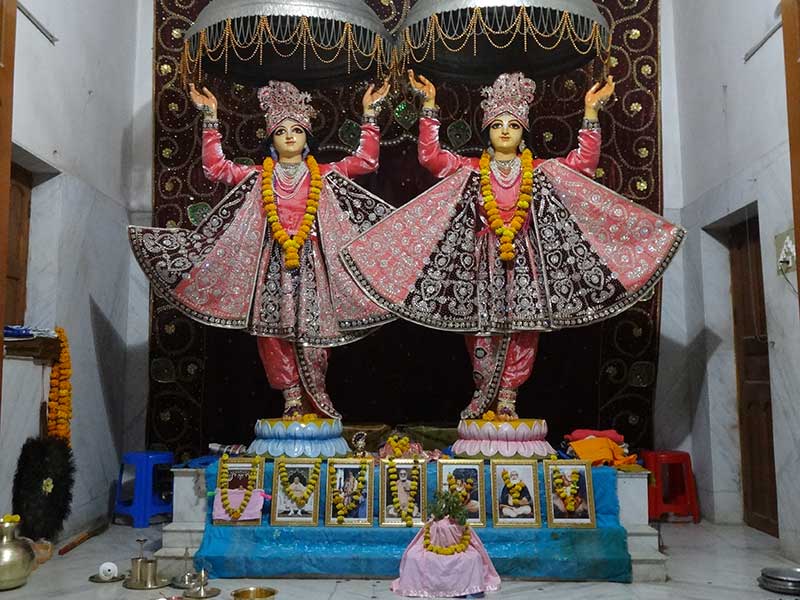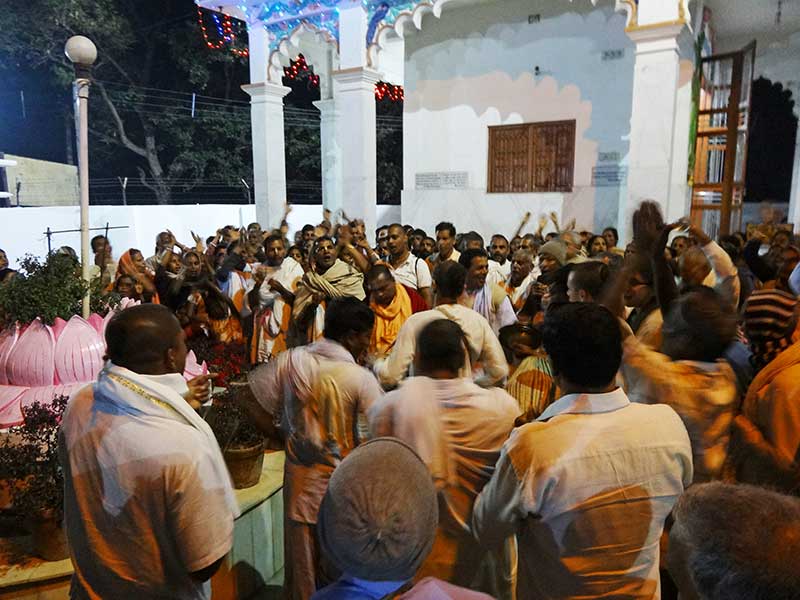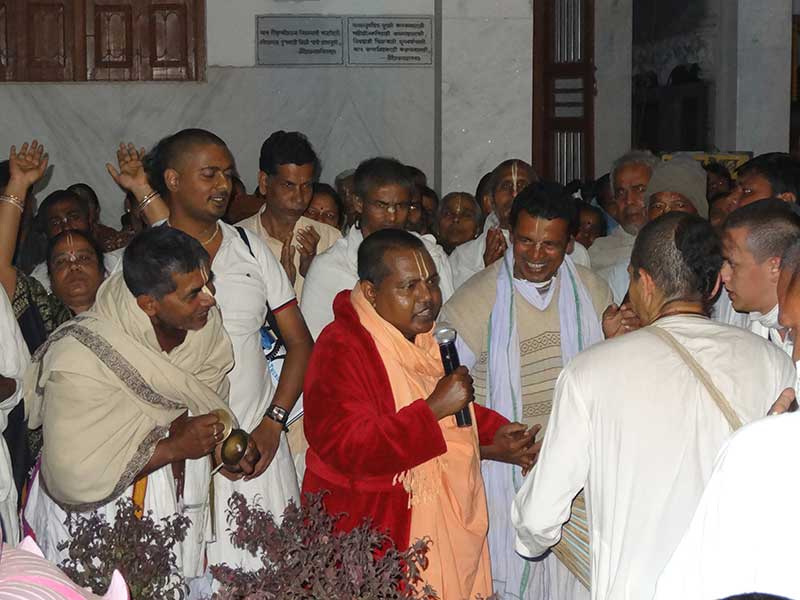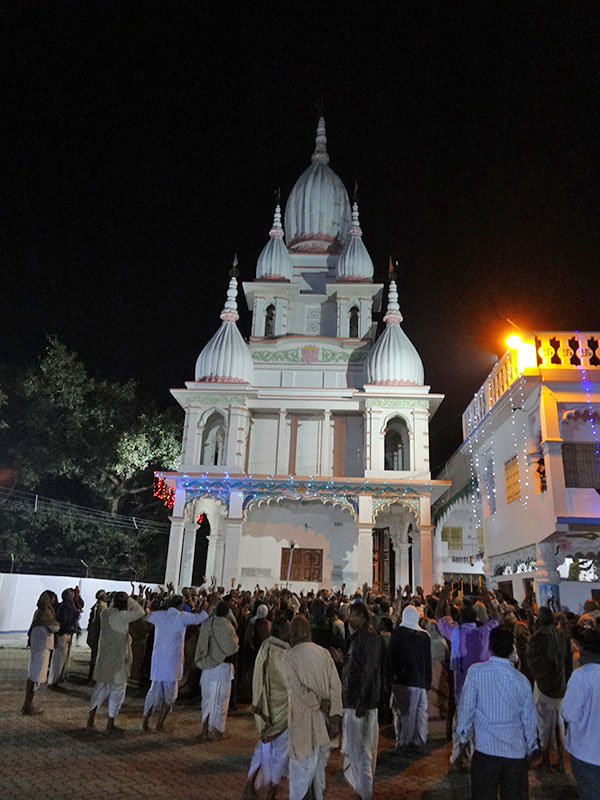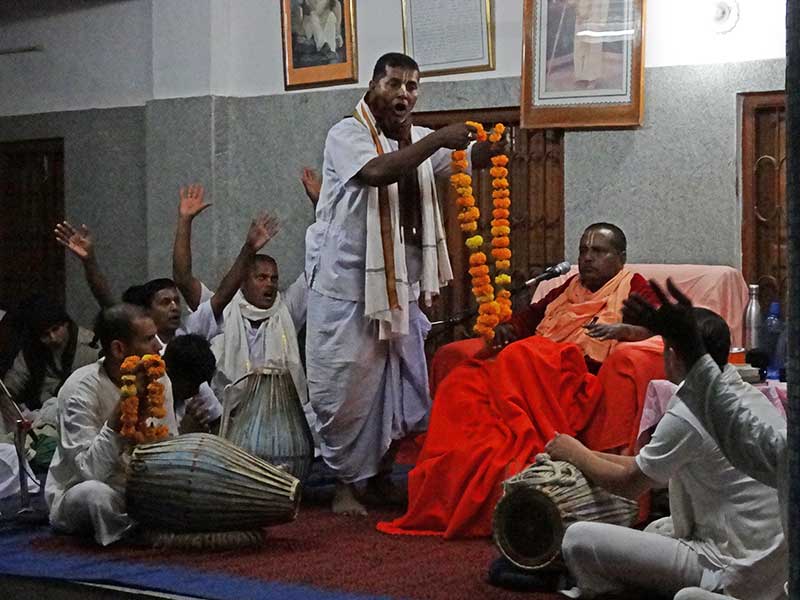 Ashok Prabhu garlands His Divine Grace giving a loud and happy jay to the lotus feet of Sri Gurupadpadma.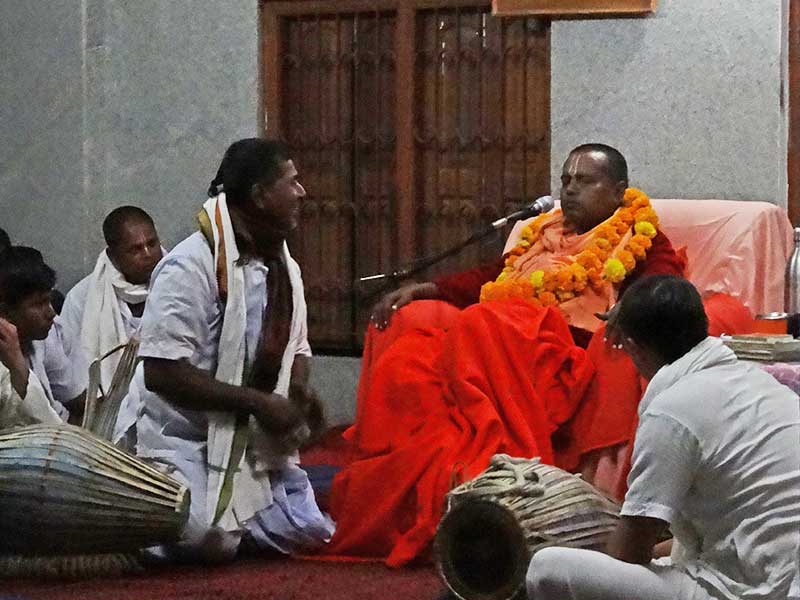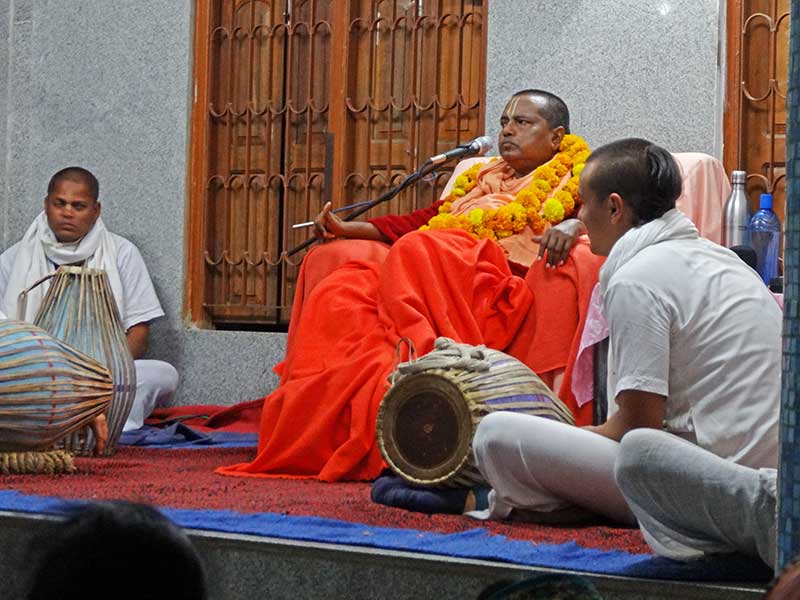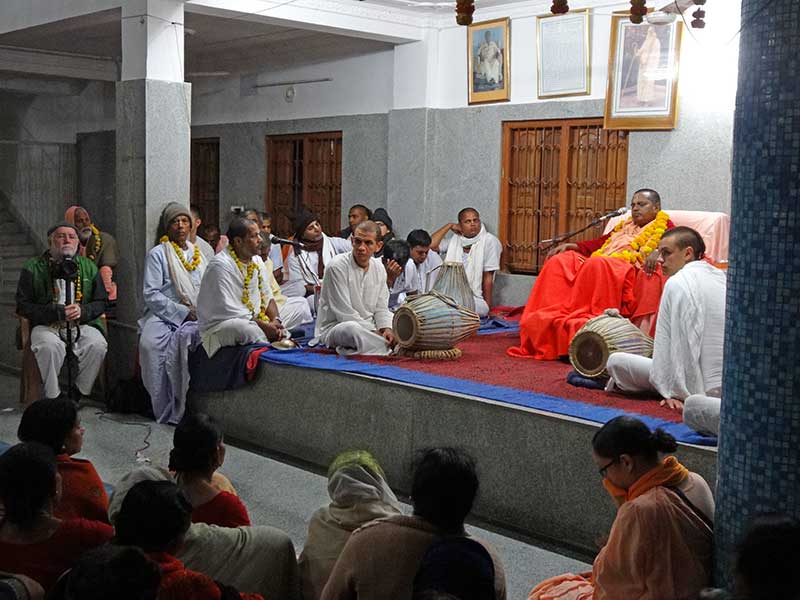 Telling about many pastimes of Sriman Nityananda Prabhu, Srila Acharya Maharaj speaks about
the necessity to utilise this life in service and not waste it on the attachment to the material world,
and warns everybody that we must serve Nityananda Prabhu, not use Him.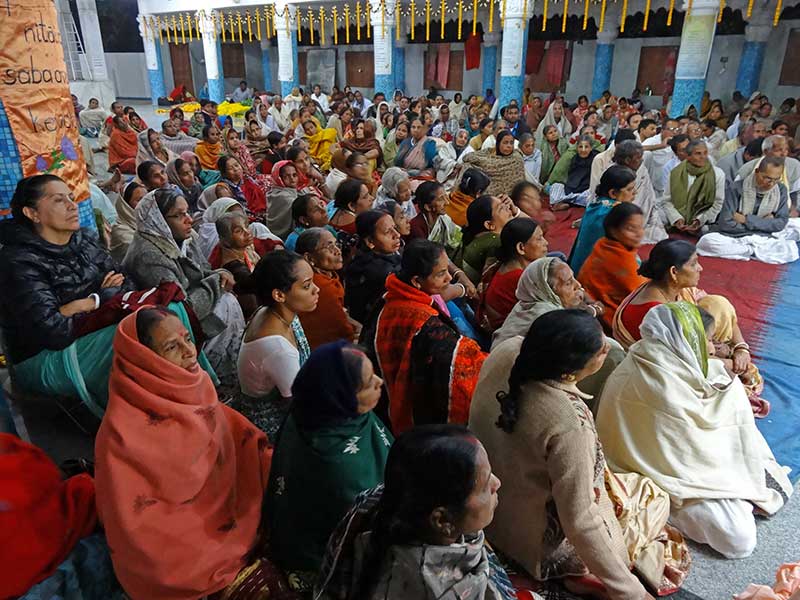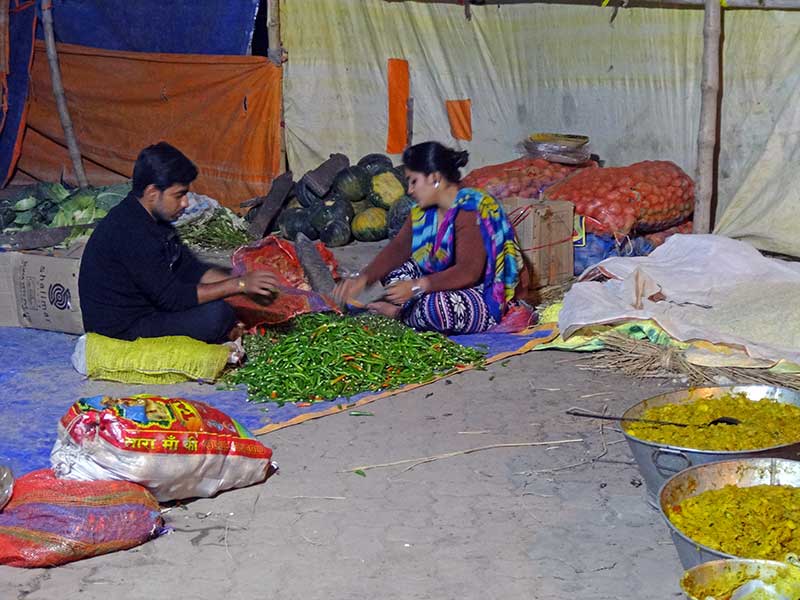 Last preparations for tomorrow's cooking.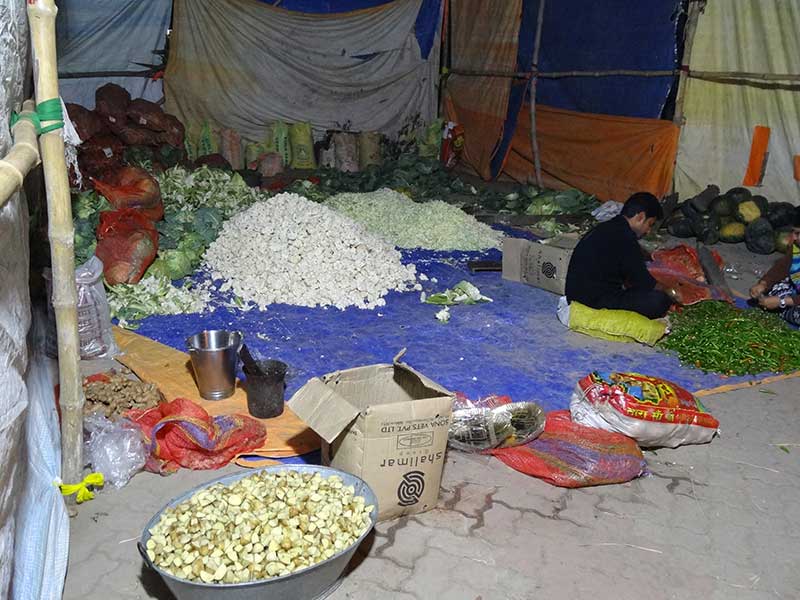 Most vegetables are already cut and ready to be cooked tomorrow.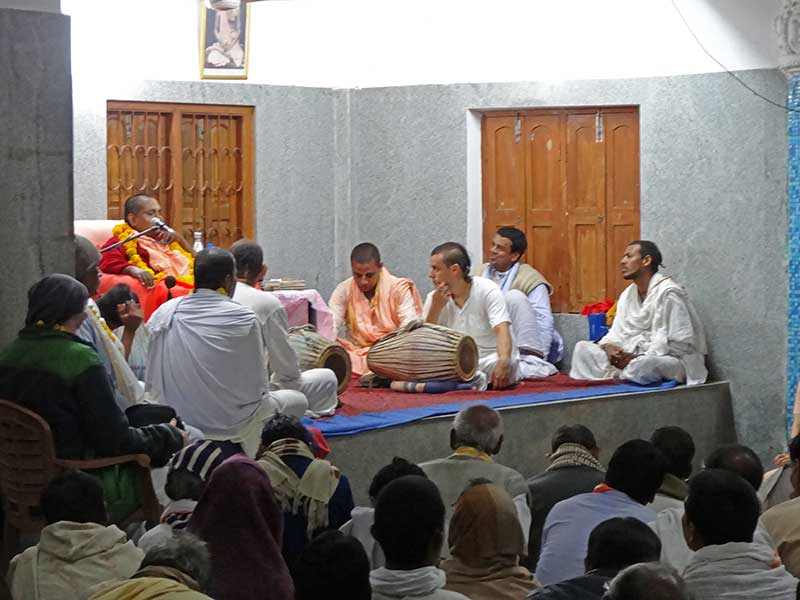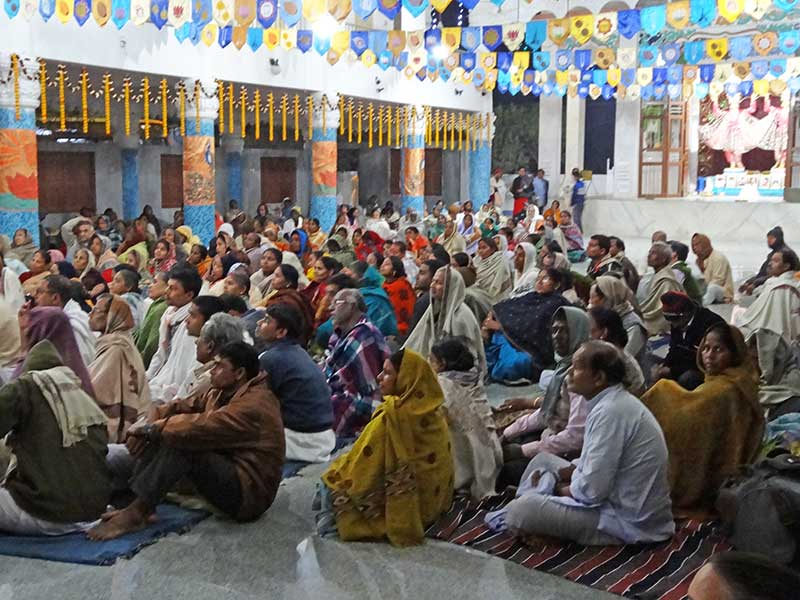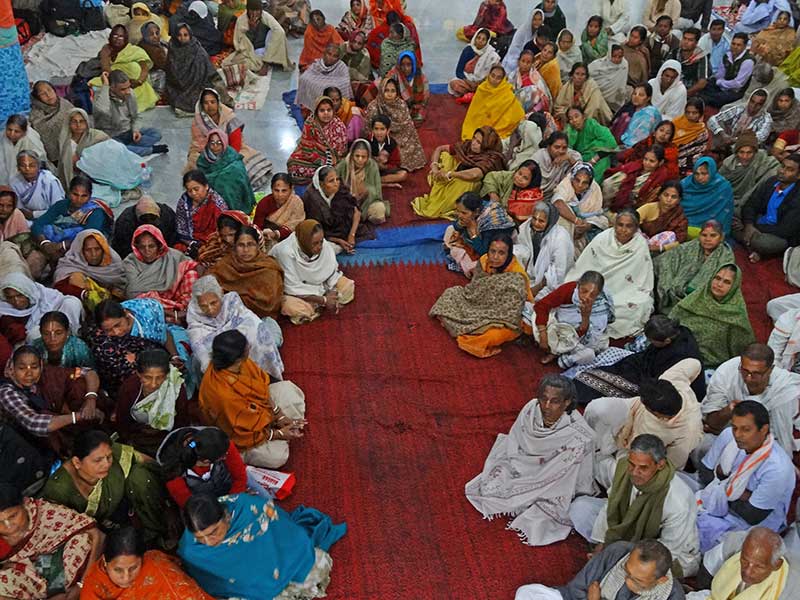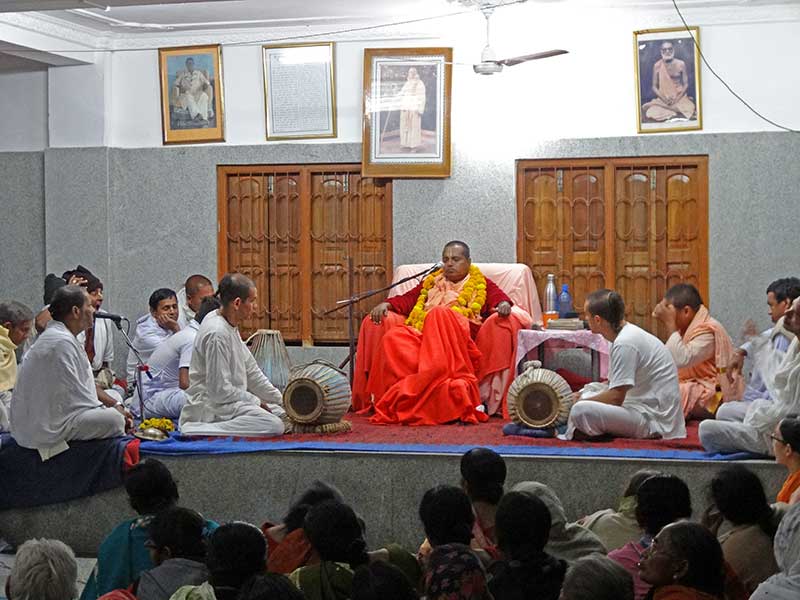 EKACHAKRA FESTIVAL: ARRIVAL | VARAHA DVADASI | APPEARANCE DAY | FINAL DAY |