☸ Arrival in Sri Puri Dham ☸
Sunday-Monday, 8-9 July 2018
pujya-sri-guru-varga-vandita-mahabhavanvitayah sada
paurvaparya-parampara-prachalita-prajya-pramurtakrteh
bhakter nirmala-nirjharasya nibhrtam samraksakam sadaram
vande sri-gurudevam anata-sira acharya-varyam nijam
"I bow my head in eternal obeisance to my Gurudev, the best of acharyas, Srila Bhakti Nirmal Acharya Maharaj. He is the ever vigilant, stalwart guardian of the current of pure devotion whose highest form flows from our most worshippable Sri Rupanuga Guru-varga in their exclusive dedication to Mahabhav, Srimati Radharani."
prerakam prachya-paschatya-sisyanam bhakti-vartmani
bhakti-nirmalam-acharya-svaminam pranamamy aham
"I offer my respectful obeisances to Swami Bhakti Nirmal Acharya, who is energetically inspiring all of Eastern and Western disciples on the path of pure devotion."

His Divine Grace arrives at the Howrah station a few hours before the train's departure and waits for the devotees to gather.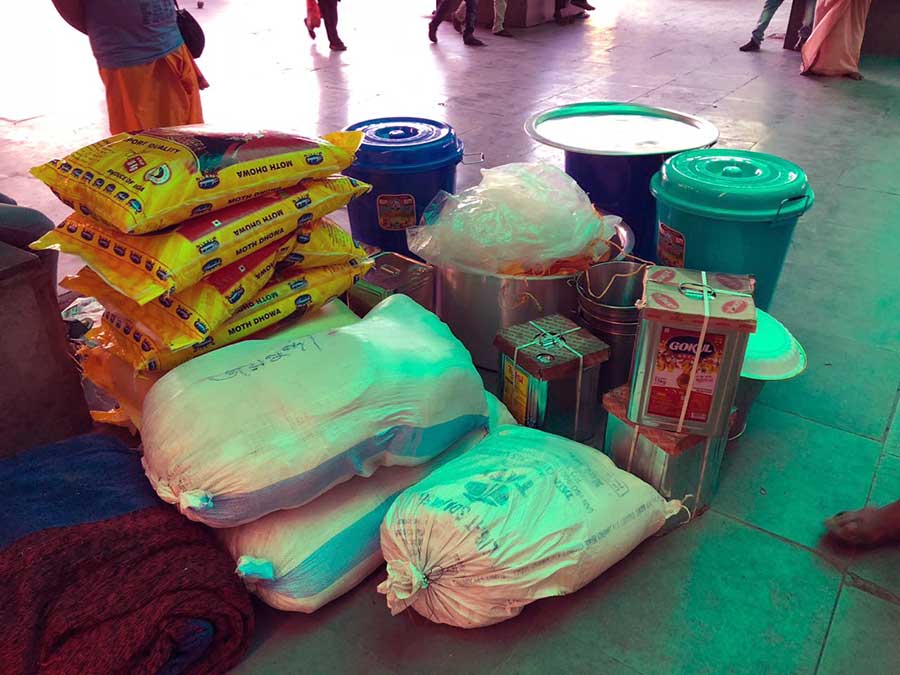 The noon arati at the temple of Sri Sri Nitai Chaitanyadev.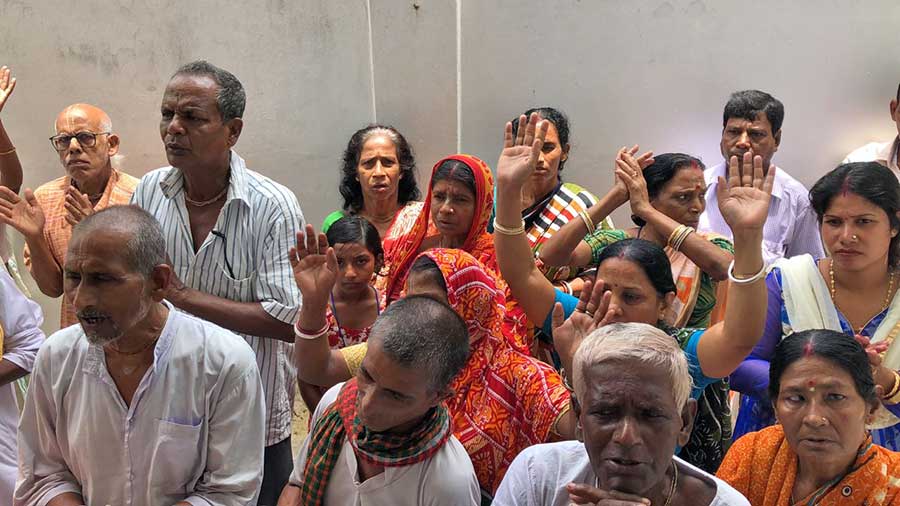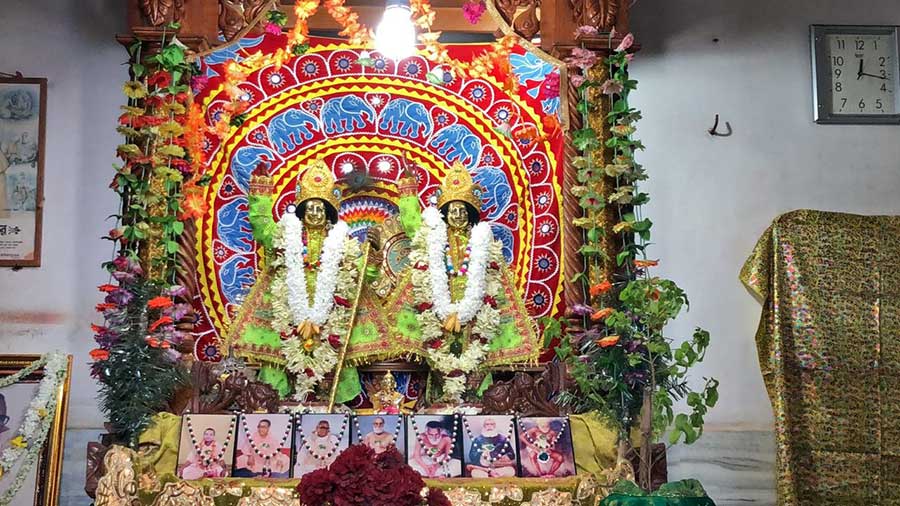 Devotees honour anukalpa prasadam.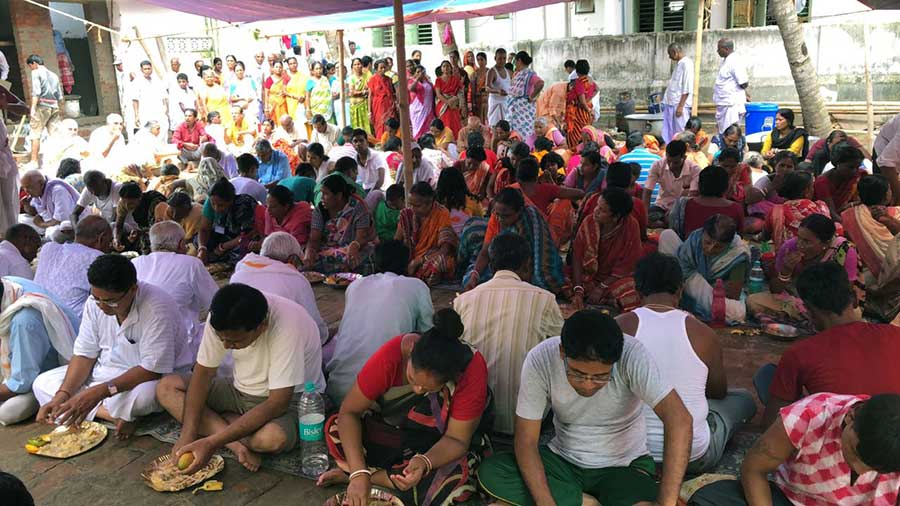 The very first part of the parikrama starts later in the afternoon at about 5 p.m.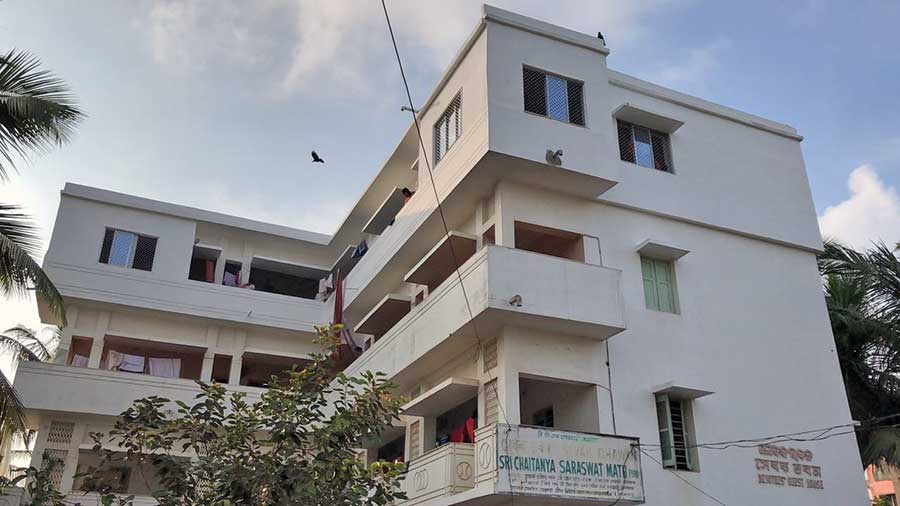 The new top floor is now completely ready and fully integrated into the Guest House.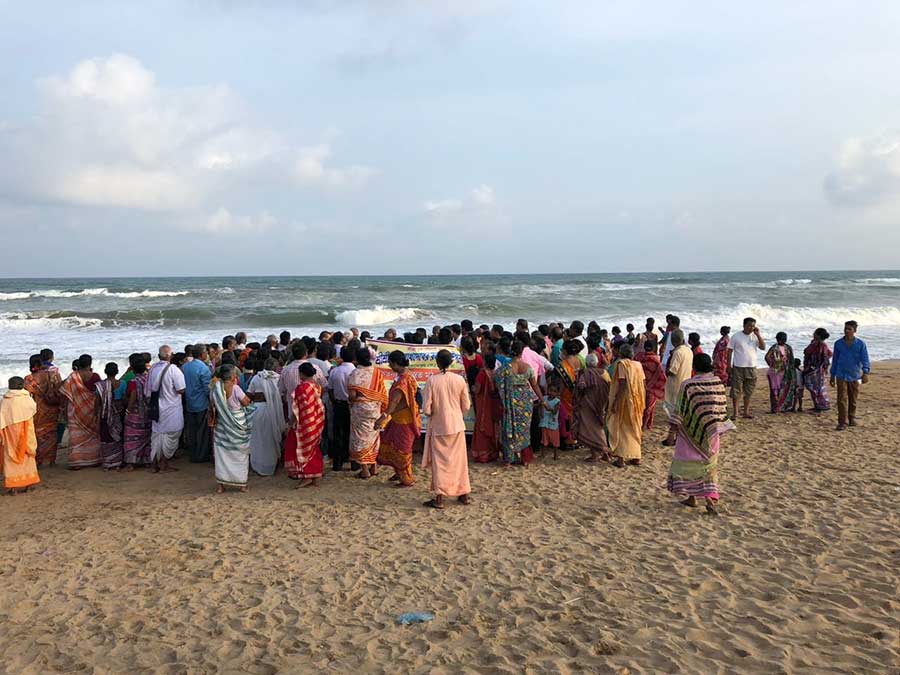 Taking the darshan of the holy ocean. "Haridase samudra-jale snana karaila,
Prabhu kahe, 'samudra ei maha-tirtha ha-ila.' The Lord bathed the body of Srila Haridas Thakur
in the water of the ocean and said, 'This ocean has become a great place of pilgrimage.'"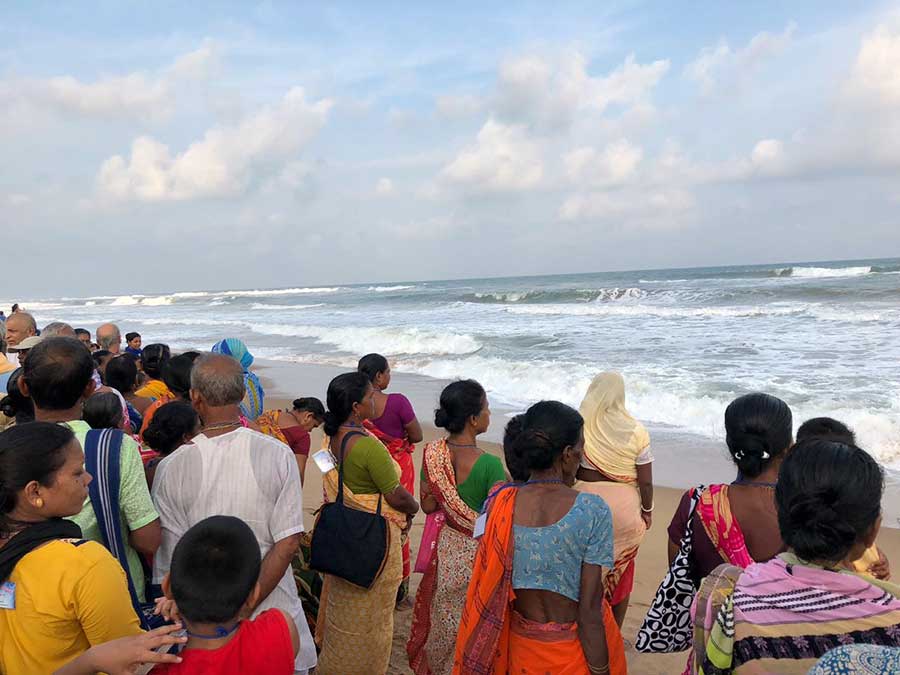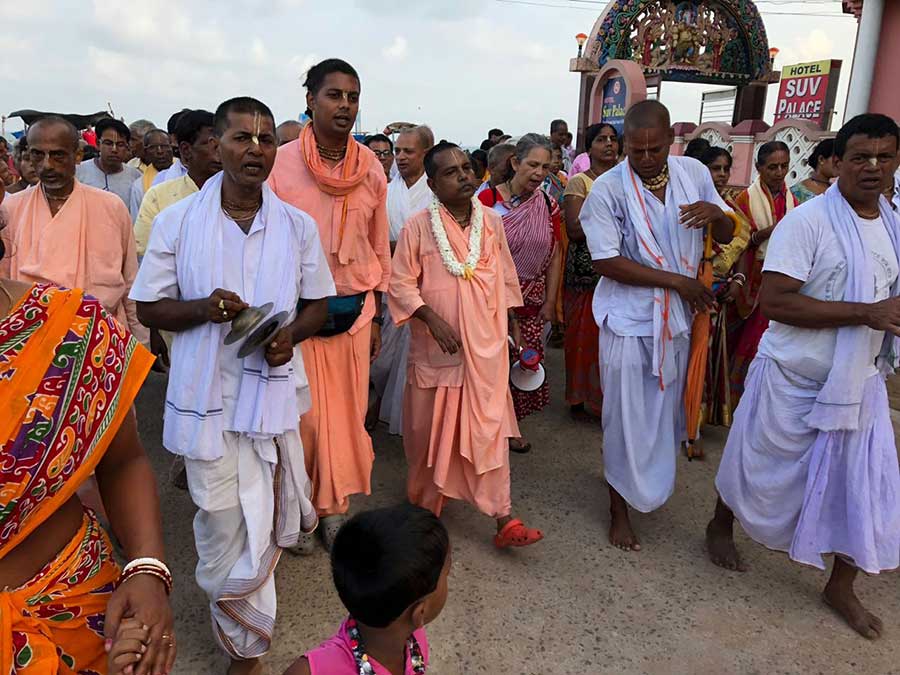 Entering the samadhi mandir temple of Srila Haridas Thakur.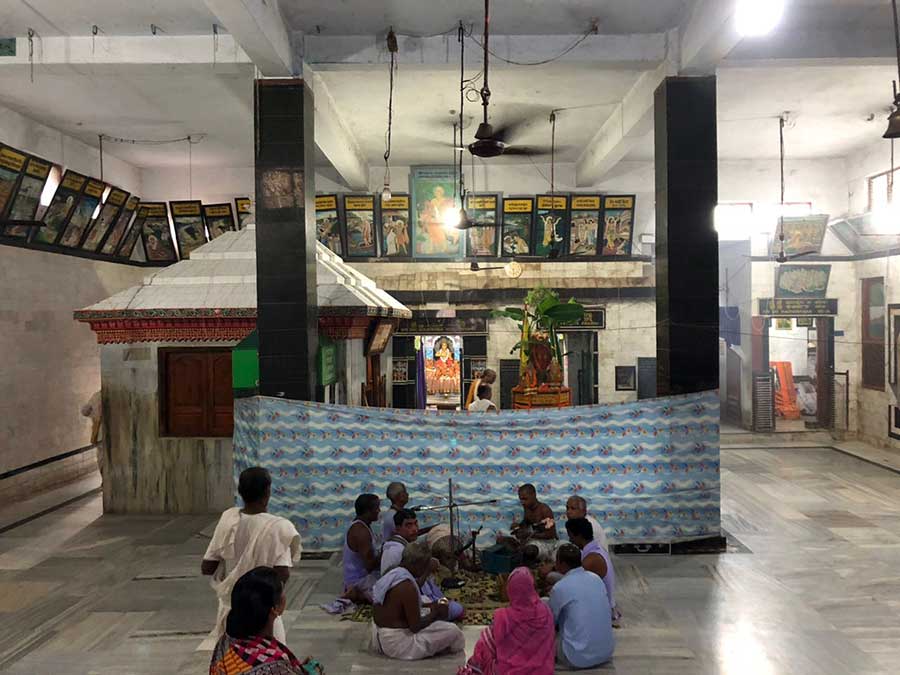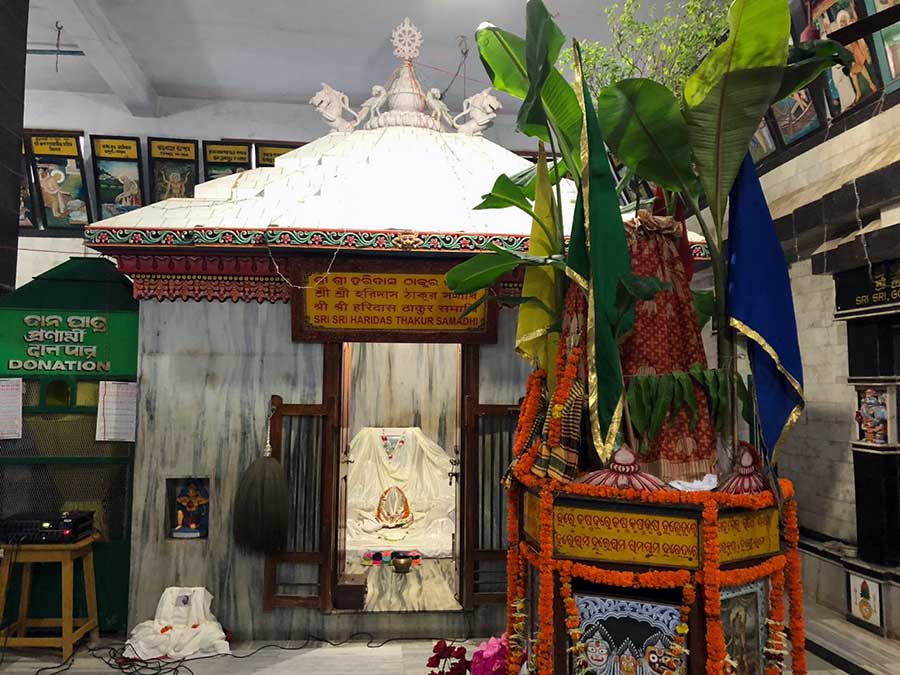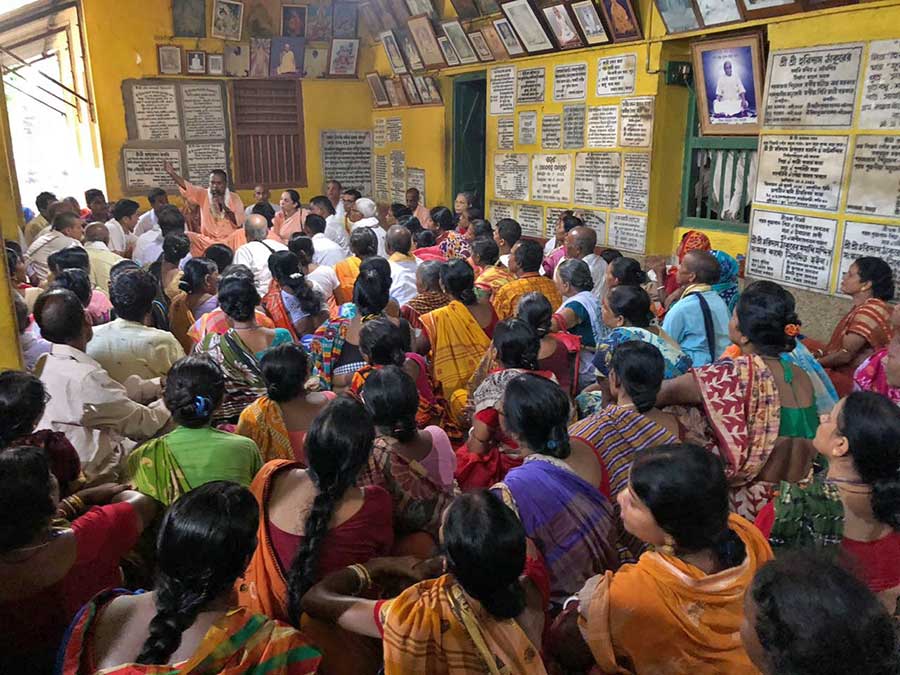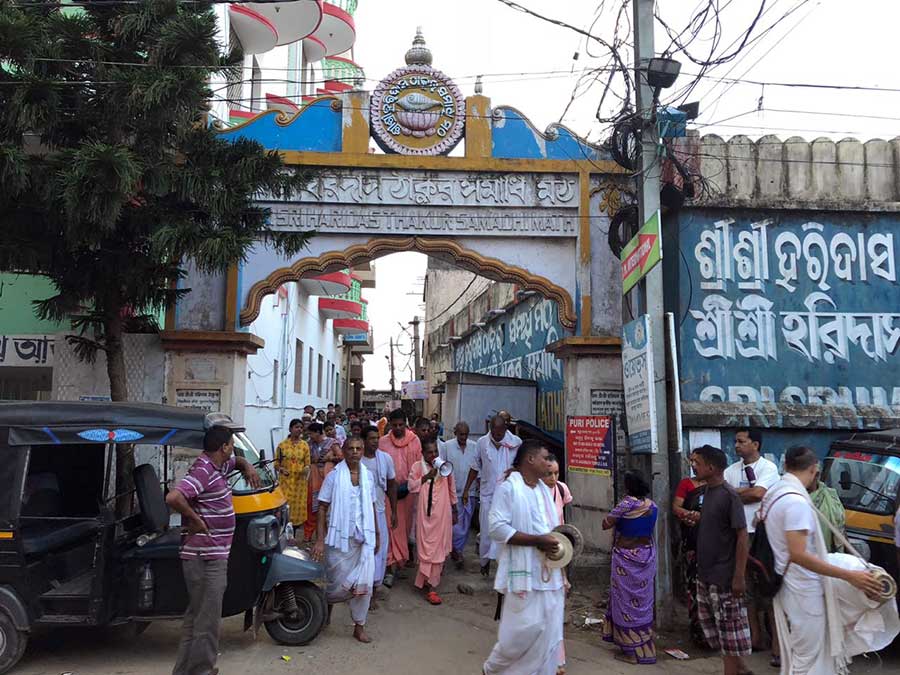 Sri Chatak Parvat: manifestation of Sri Govardhan Hill at Sri Puri Dham.

Their Lordships Sri Sri Gaura Gadadhara Vinode Madhava Jiu at Sri Purushottam Gaudiya Math founded by Bhagavan Srila Bhaktisiddhanta Saraswati Thakur Prabhupad.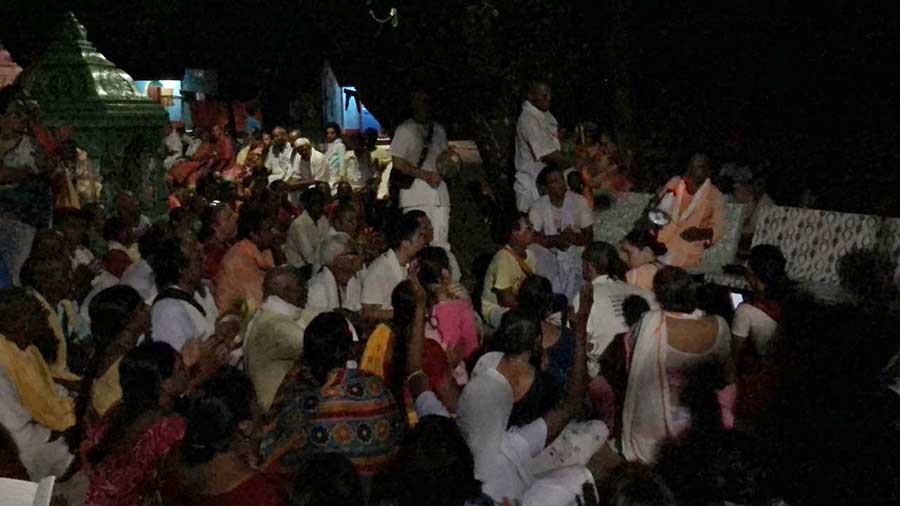 In the garden of Sri Tota Gopinath

Upon return to the Temple, devotees attend the evening arati and His Divine Grace gives the first evening class.
DAY ONE | DAY TWO | DAY THREE | DAY FOUR | DAY FIVE | RATHA YATRA