☸ Sri Puri Dham, Day Five ☸
Friday, 13 July 2018
Sri Gundicha Marjan mahotsav,
Disappearance of Srila Gadadhar Pandir and
Srila Bhaktivinod Thakur
pujya-sri-guru-varga-vandita-mahabhavanvitayah sada
paurvaparya-parampara-prachalita-prajya-pramurtakrteh
bhakter nirmala-nirjharasya nibhrtam samraksakam sadaram
vande sri-gurudevam anata-sira acharya-varyam nijam
"I bow my head in eternal obeisance to my Gurudev, the best of acharyas, Srila Bhakti Nirmal Acharya Maharaj. He is the ever vigilant, stalwart guardian of the current of pure devotion whose highest form flows from our most worshippable Sri Rupanuga Guru-varga in their exclusive dedication to Mahabhav, Srimati Radharani."
prerakam prachya-paschatya-sisyanam bhakti-vartmani
bhakti-nirmalam-acharya-svaminam pranamamy aham
"I offer my respectful obeisances to Swami Bhakti Nirmal Acharya, who is energetically inspiring all of Eastern and Western disciples on the path of pure devotion."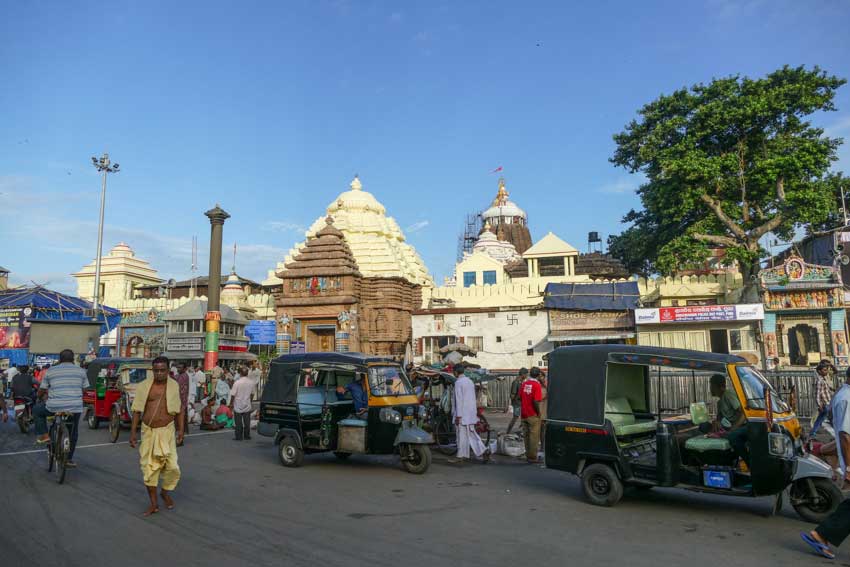 The final day of the parikrama is spent on the main road of Sri Jagannath Puri, visiting first the temple of Lord Jagannath.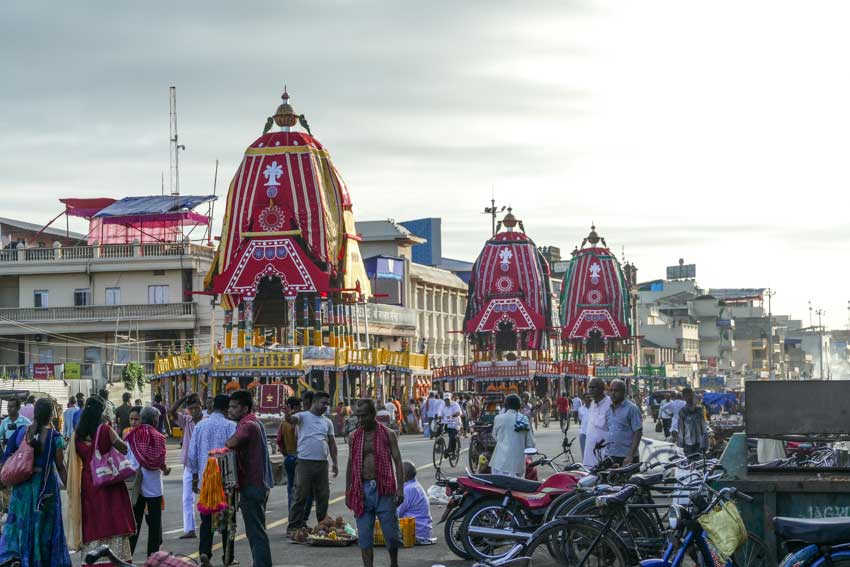 Lord Jagannath's chariot.

The chariot of Lady Subhadra.

And the chariot of Lord Baladev.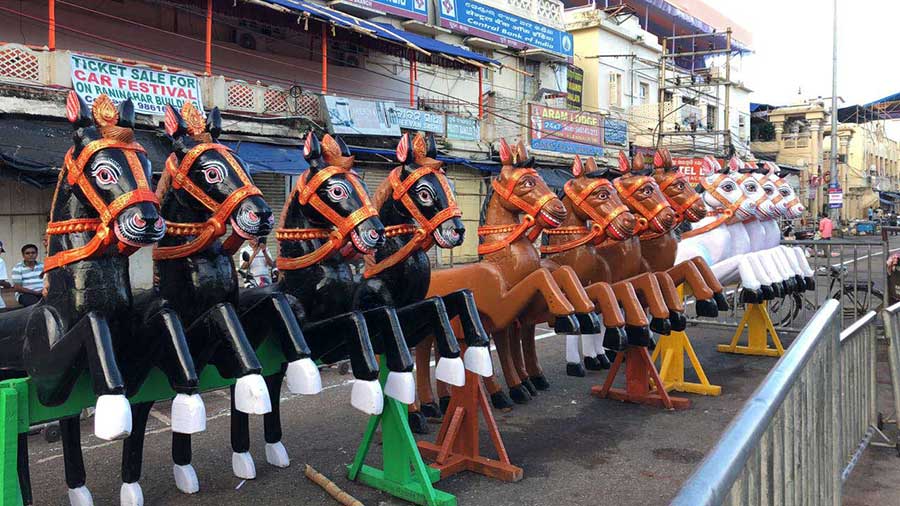 The horses ready to be harnessed tomorrow to carry Their Lordships to Sri Gundicha Temple.

Sri Chaitanya Gaudiya Math manifest at the site of Srila Bhaktivinod Thakur's house where he stayed during his much-cherished service in Sri Puri Dham and where Srila Bhaktisiddhanta Saraswati Goswami Thakur Prabhupad appeared. In his autobiography, Srila Bhaktivinod Thakur remembers very fondly the time spent in Sri Puri Dham on the account of its spiritual environment and the devotional association he found here in those days.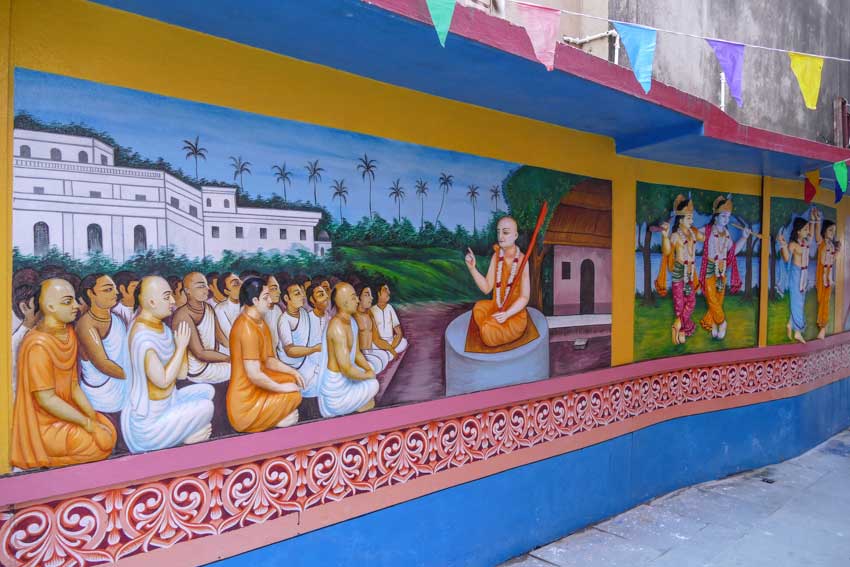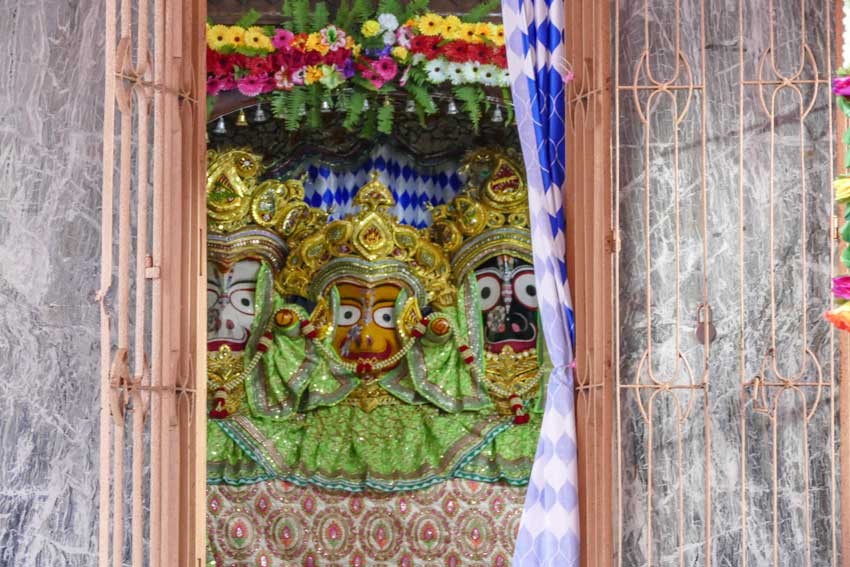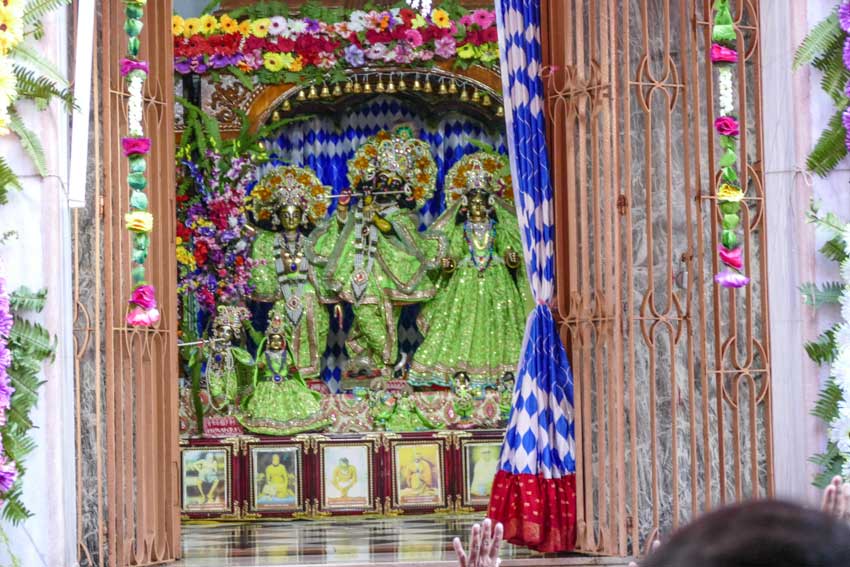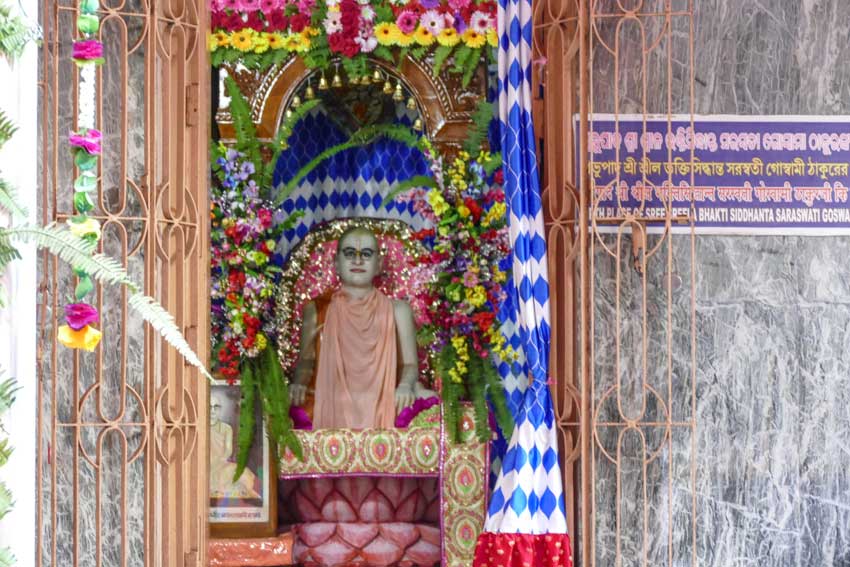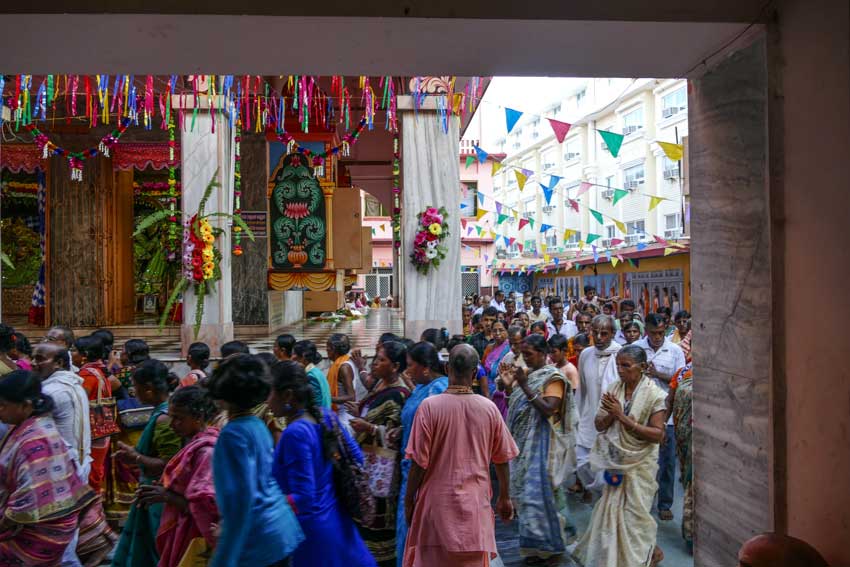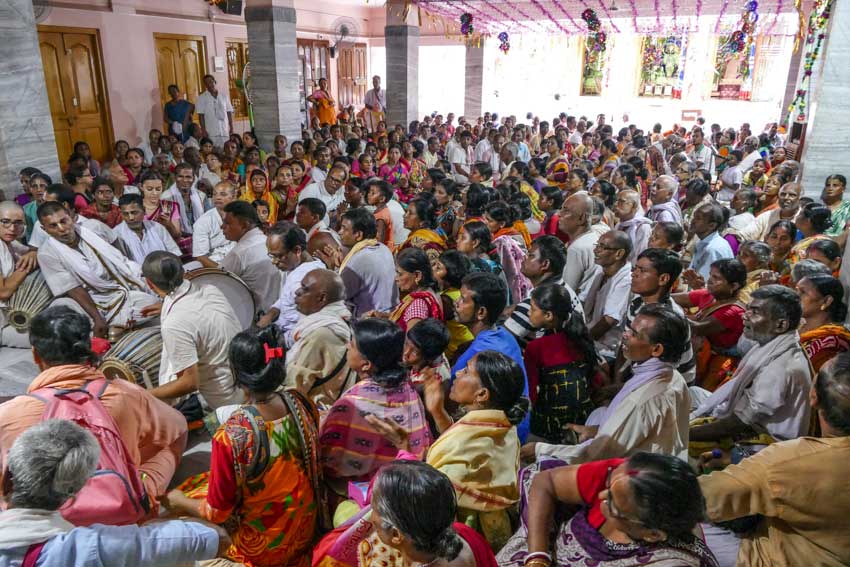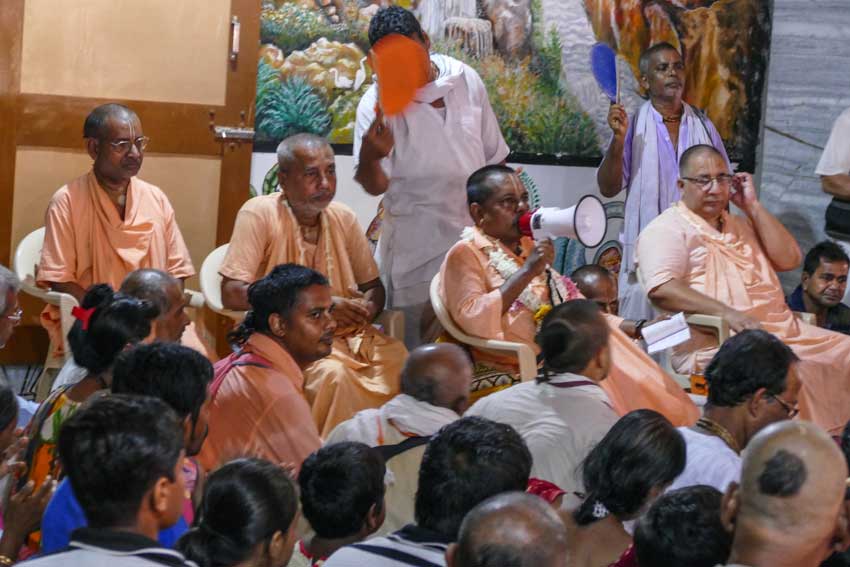 A little further down the road is Srila Ramananda Ray's house.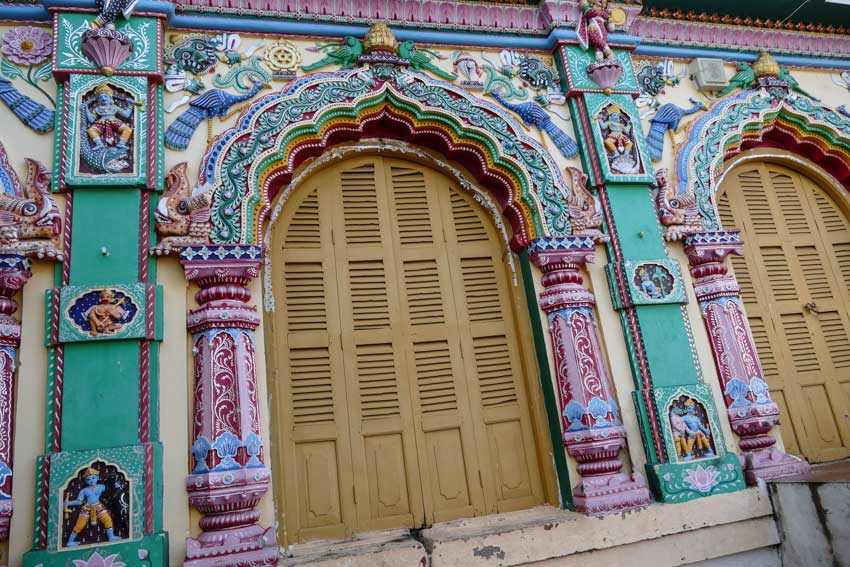 After a short talk in the backyard of Sri Ramananda Ray's house, devotees honour prasadam.

Ananda Moyi Devi Dasi (Venezuela/Spain) and Laksmi Rani Devi Dasi (China).

The final stop for the day is the holy temple of Sri Gundicha Devi entering which His Divine Grace partakes of the eternal pastimes unfolding there.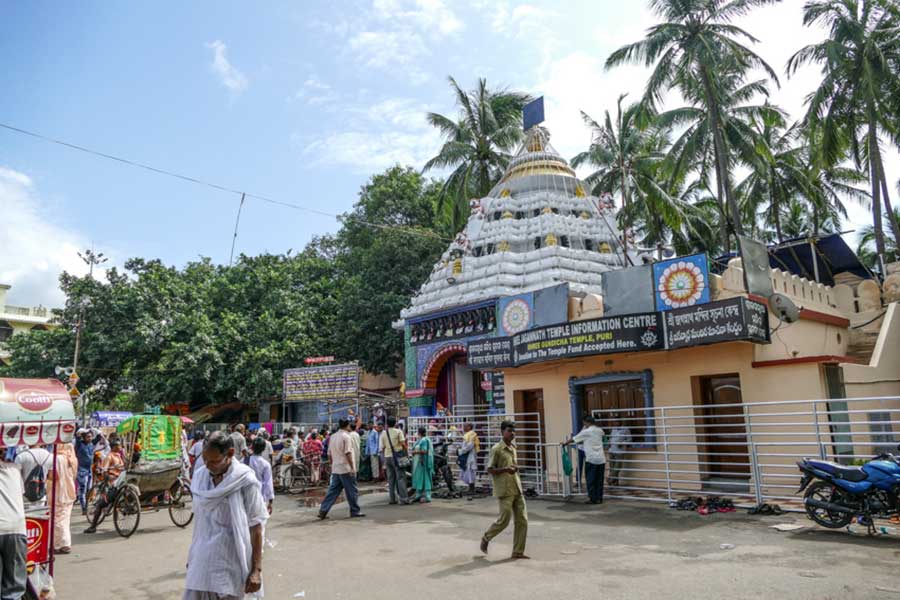 Later in the afternoon: a group of devotees arrived from Delhi. Pictured Jay Kumar Prabhu and Sanjiv Prabhu.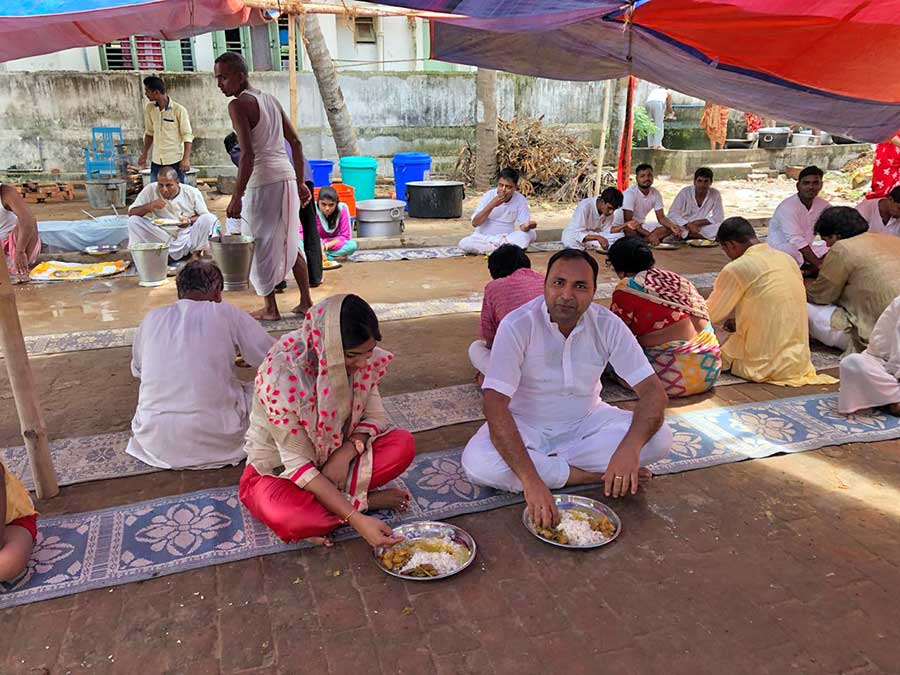 Ramasundar Prabhu and his wife.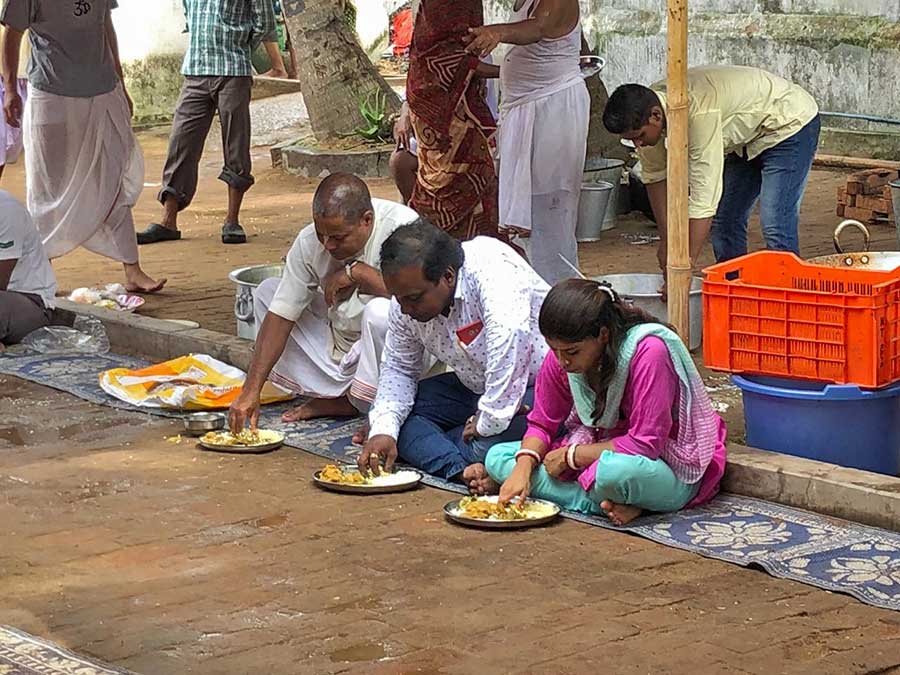 Seated on the left: Sripad Keshto Prabhu, the manager of Sri Chaitanya Saraswat Math's Sri Puri Dham temple.

During the evening arati and programme at the temple.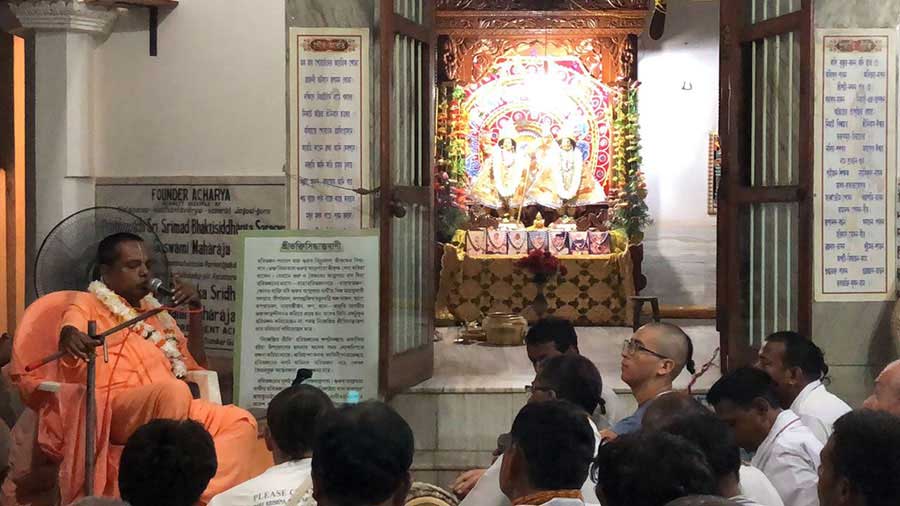 DAY ONE | DAY TWO | DAY THREE | DAY FOUR | DAY FIVE | RATHA YATRA