| | |
| --- | --- |
| Our Disciplic Succession: | "The Sun Never Sets on Sri Chaitanya Saraswat Math": |
☸ Sri Puri Dham, Day Two ☸
Tuesday, 10 July 2018
pujya-sri-guru-varga-vandita-mahabhavanvitayah sada
paurvaparya-parampara-prachalita-prajya-pramurtakrteh
bhakter nirmala-nirjharasya nibhrtam samraksakam sadaram
vande sri-gurudevam anata-sira acharya-varyam nijam
"I bow my head in eternal obeisance to my Gurudev, the best of acharyas, Srila Bhakti Nirmal Acharya Maharaj. He is the ever vigilant, stalwart guardian of the current of pure devotion whose highest form flows from our most worshippable Sri Rupanuga Guru-varga in their exclusive dedication to Mahabhav, Srimati Radharani."
prerakam prachya-paschatya-sisyanam bhakti-vartmani
bhakti-nirmalam-acharya-svaminam pranamamy aham
"I offer my respectful obeisances to Swami Bhakti Nirmal Acharya, who is energetically inspiring all of Eastern and Western disciples on the path of pure devotion."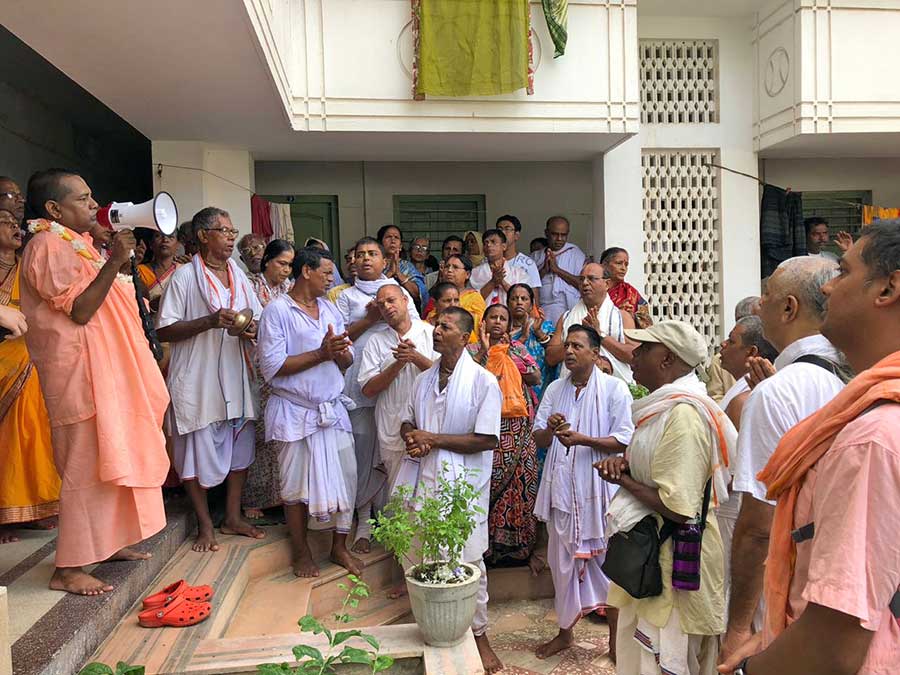 His Divine Grace starts the parikrama after the morning prasad seva.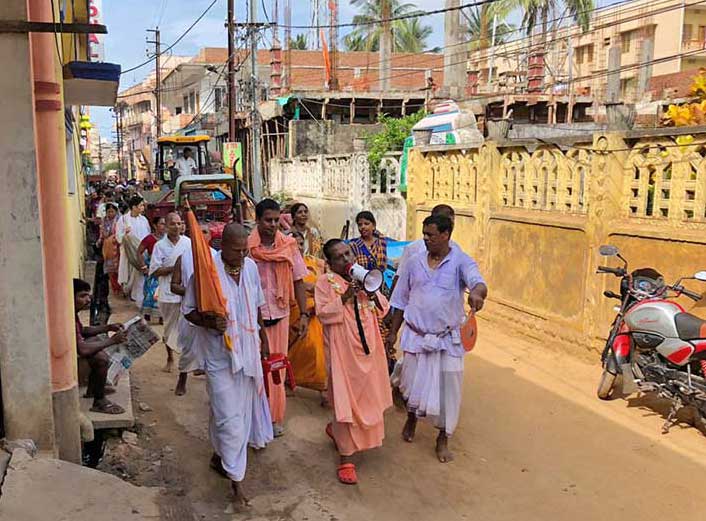 Taking leave from Sri Sri Nitai Chaitanyadev, His Divine Grace west towards the house of Sri Kashi Misra.

The parikrama party enters Srila Jagadananda Pandit's bhajan kutir for a brief darshan.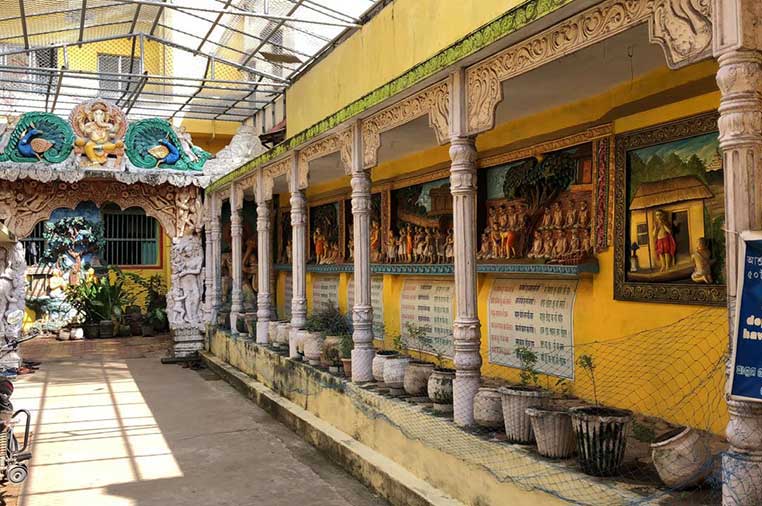 Entrance of the house of Sri Kashi Misra.
তীর্থফল সাধুসঙ্গ, সাধুসঙ্গে অন্তরঙ্গ,
শ্রীকৃষ্ণভজন মনোহর ।
যথা সাধু, তথা তী থ, থির করি' নিজ-চিত্ত,
সাধুসঙ্গ কর নিরন্তর ॥
tirtha-phala sadhu-sanga, sadhu-sange antaranga,
sri-krsna-bhajana manohara
yatha sadhu, tatha tirtha, sthira kari' nija-chitta,
sadhu-sanga kara nirantara
"The result of visiting a place of pilgrimage is sadhu-sanga (pure devotees' association) and being drawn to the exclusive service of Sri Krishna. A place of pilgrimage is where a sadhu (pure devotee) is. Always keep the association of pure devotees and firmly fix your heart by such association."
(Srila Bhaktivinod Thakur, Kalyan Kalpataru)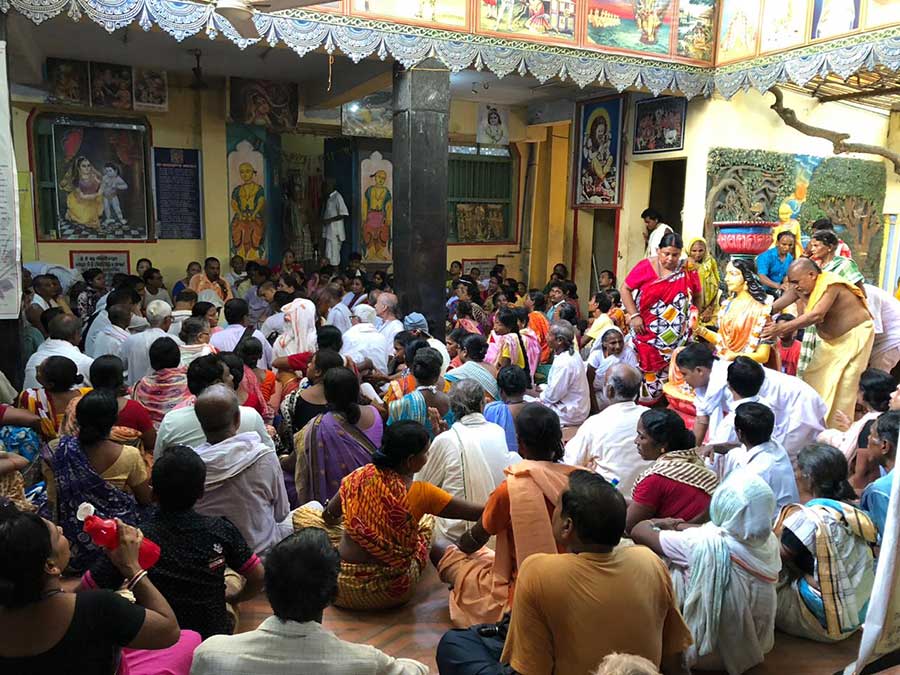 Above and below: at Sri Gambhira.
"[In Krishna-lila,] there was one girl, Kubja. She could not walk straight, her face did not look good, but that Kubja wanted Krishna to come to her house and stay with her for one night. Krishna told her that it was not possible in Dvapara-yuga, but He fulfilled her desire in Kali-yuga: Kashi Misra is an incarnation of Kubja. When Sriman Chaitanya Mahaprabhu was in His Pastimes of vipralambha—dvadasabda-bahni-garbha-vipralambha-silanam [for the last twelve years of Sri Chaitanya Mahaprabhu's manifest pastimes He was deeply absorbed in union and separation], He did that Lila in the house of Kashi Misra in Puri. So, whatever devotees think of, Krishna is always ready to fulfil their desire."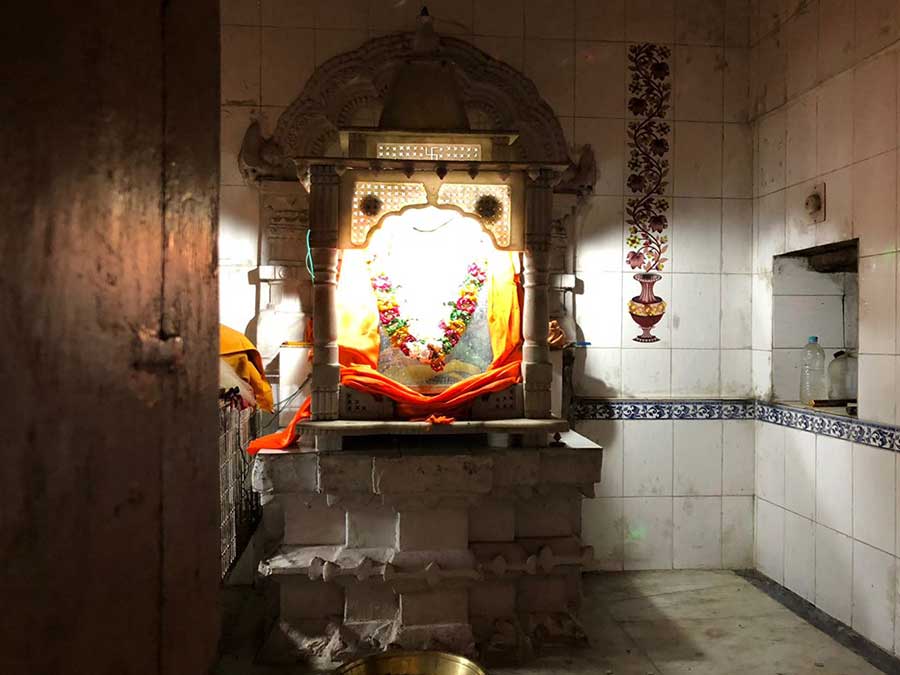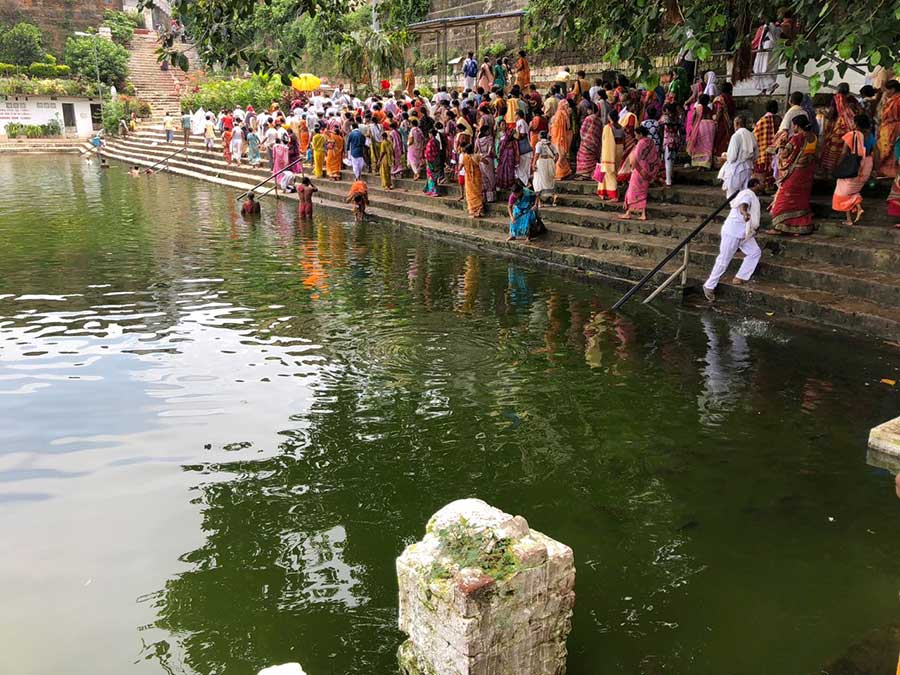 Svetaganga Kunda near the house of Srila Sarvabhauma Bhattacharya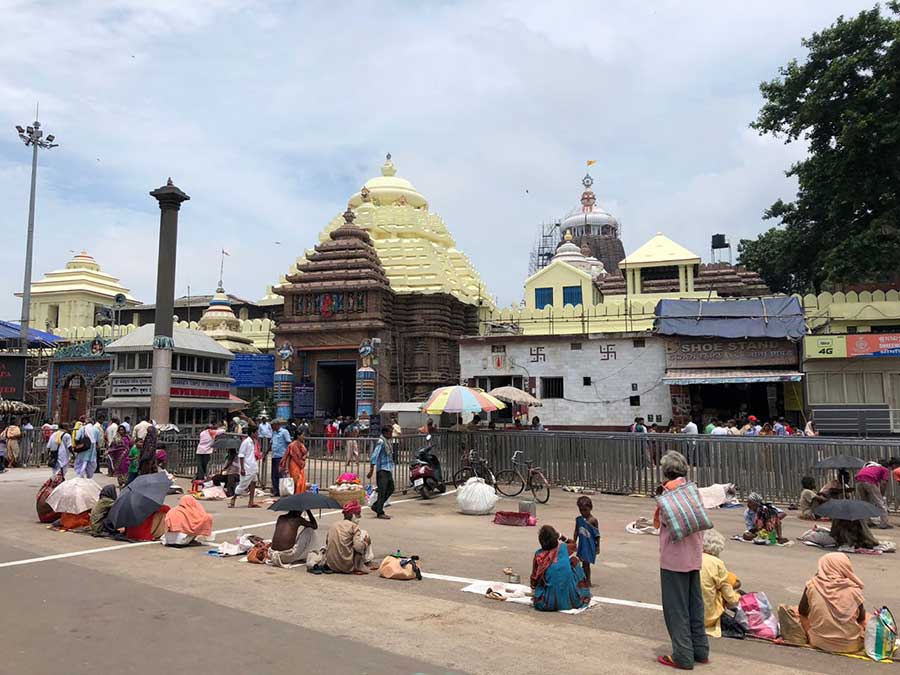 Final destination for the day: the temple of Their Lordships Sri Sri Baladev Subadhara Jagannath.

During the evening class.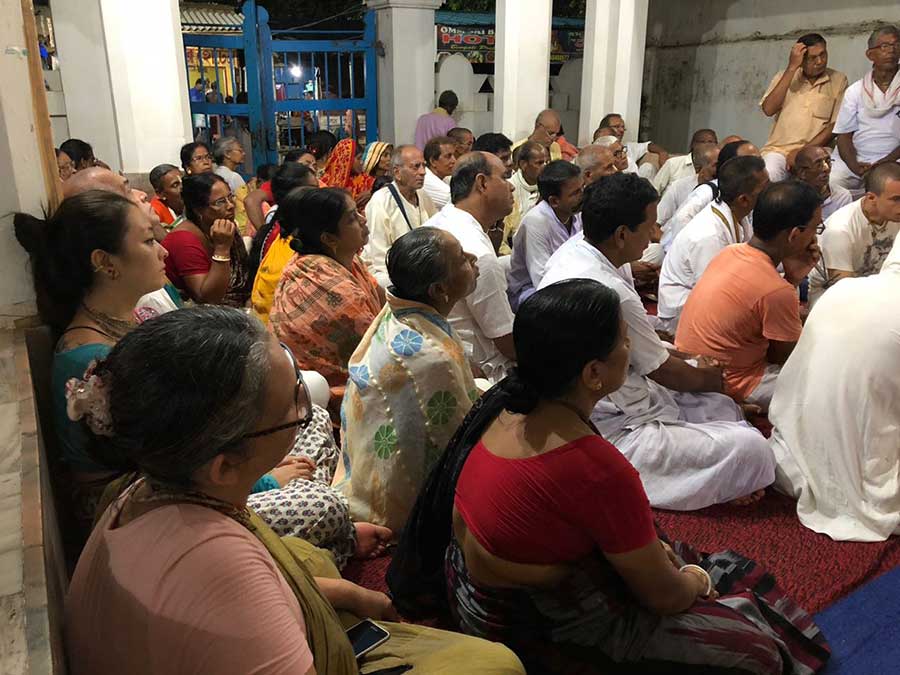 DAY ONE | DAY TWO | DAY THREE | DAY FOUR | DAY FIVE | RATHA YATRA
HARE KRISHNA HARE KRISHNA KRISHNA KRISHNA HARE HARE | HARE RAMA HARE RAMA RAMA RAMA HARE HARE