Sri Puri Dham Pilgrimage, Day Two
3 July 2016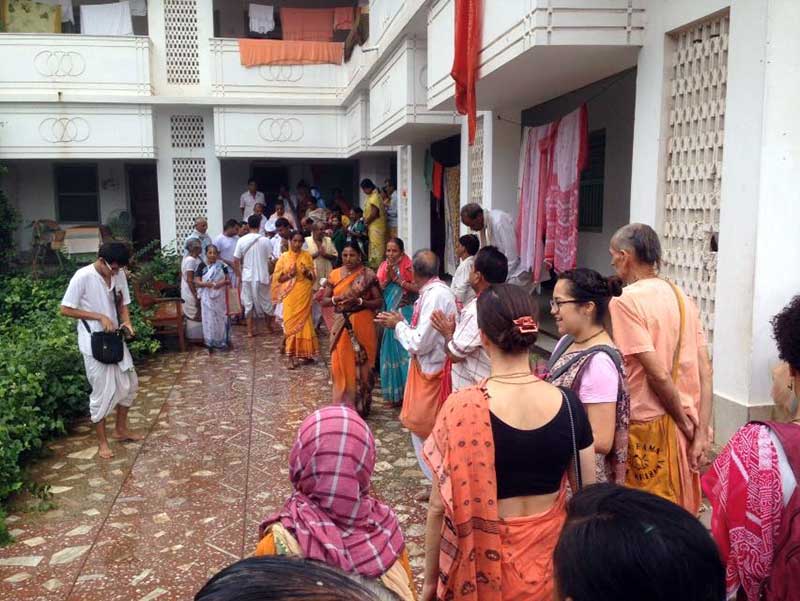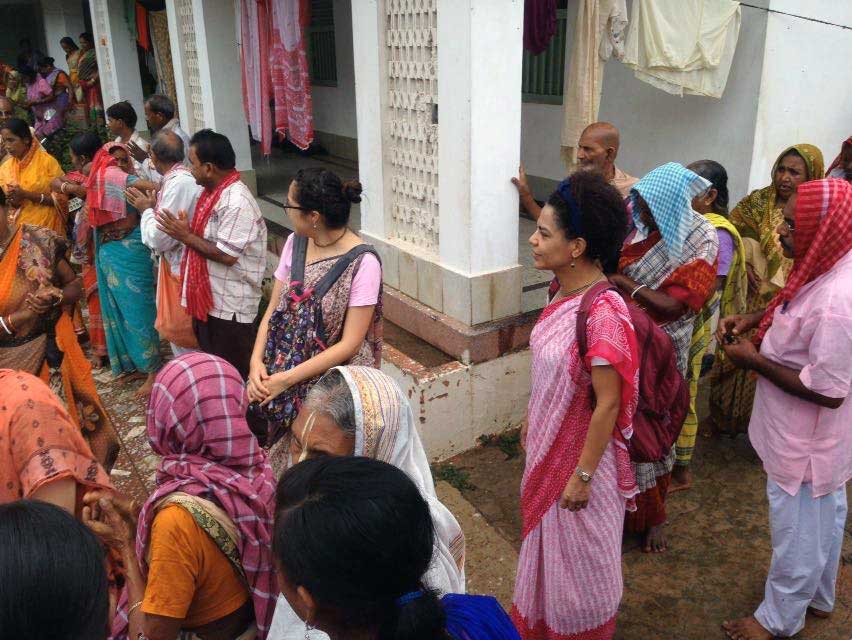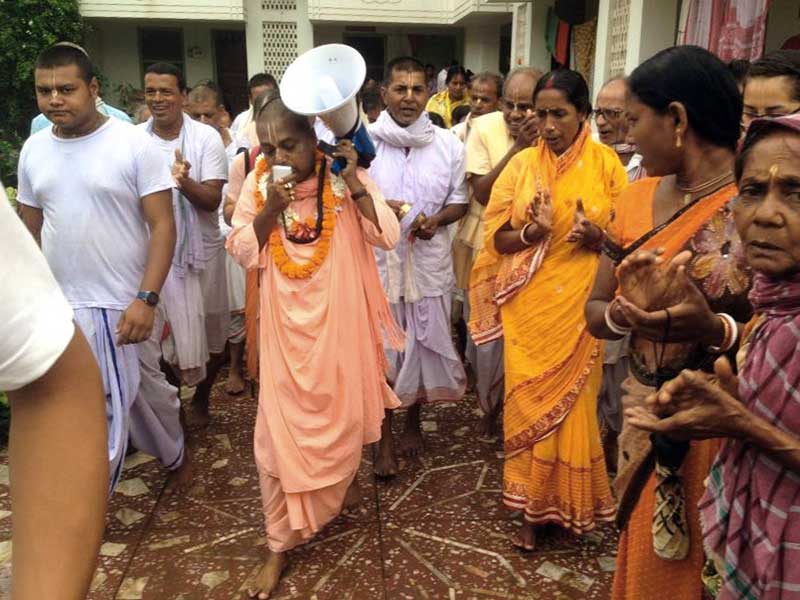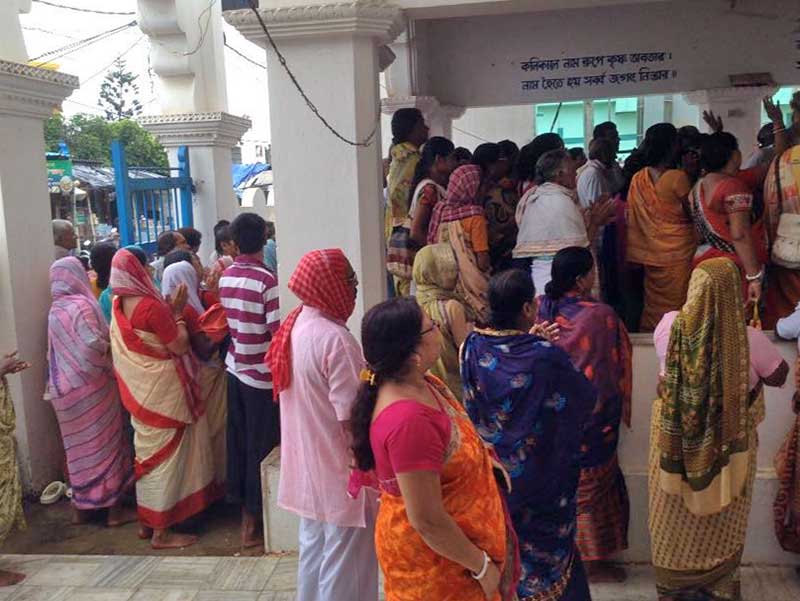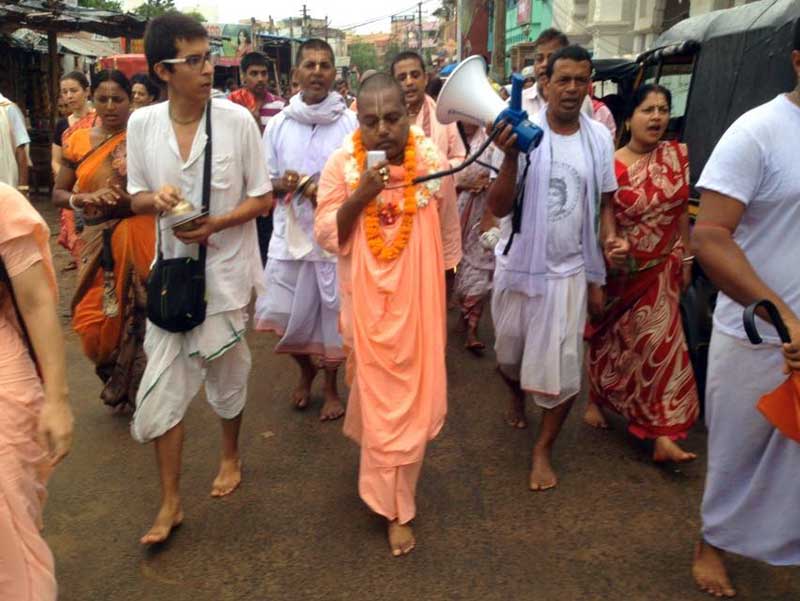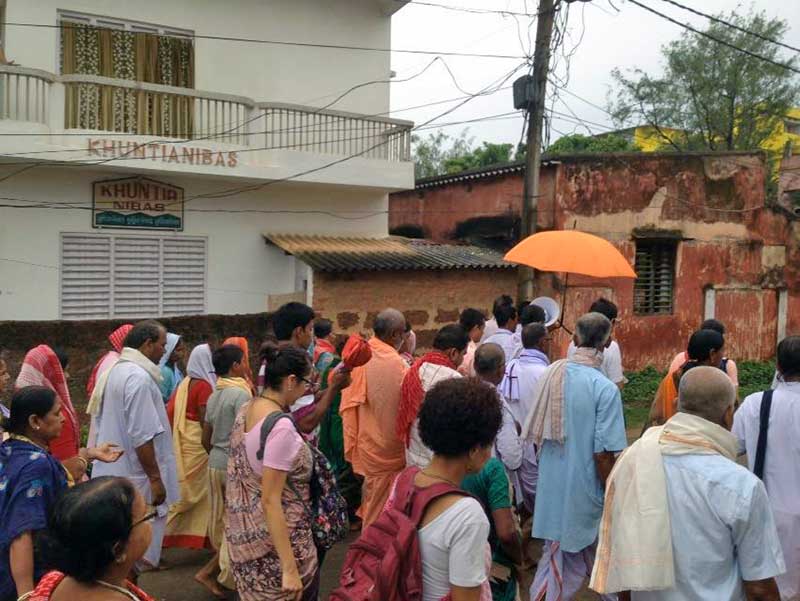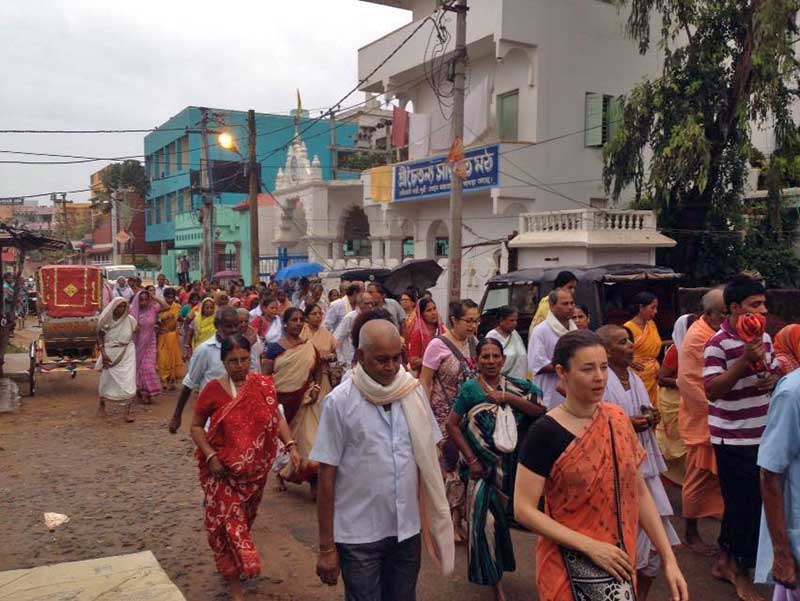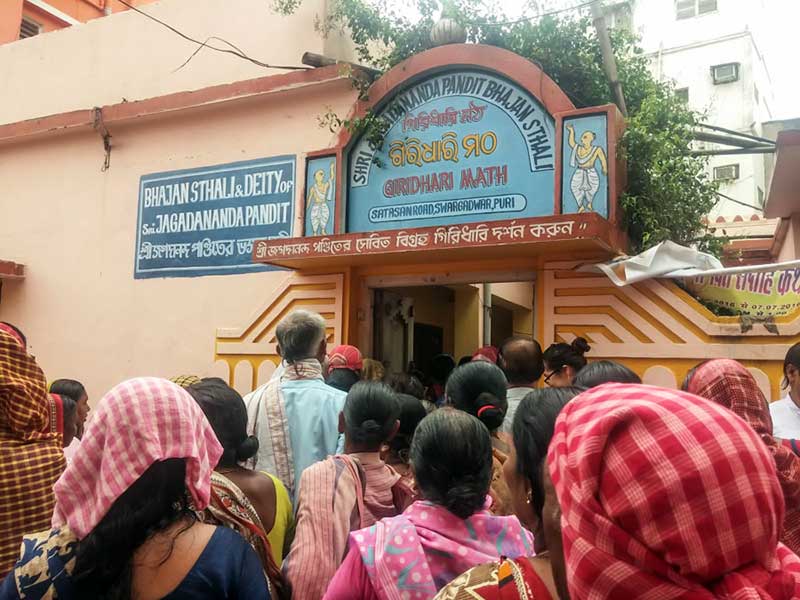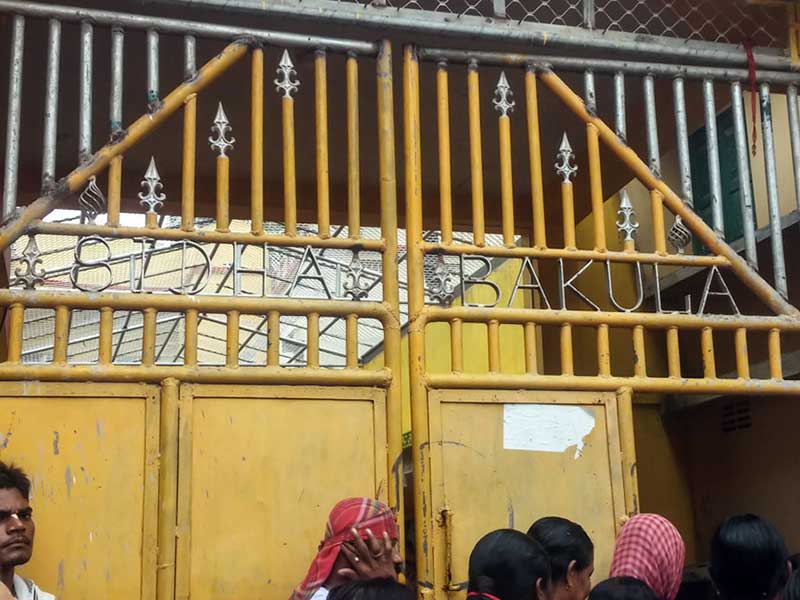 The bhajan kutir of Srila Haridas Thakur.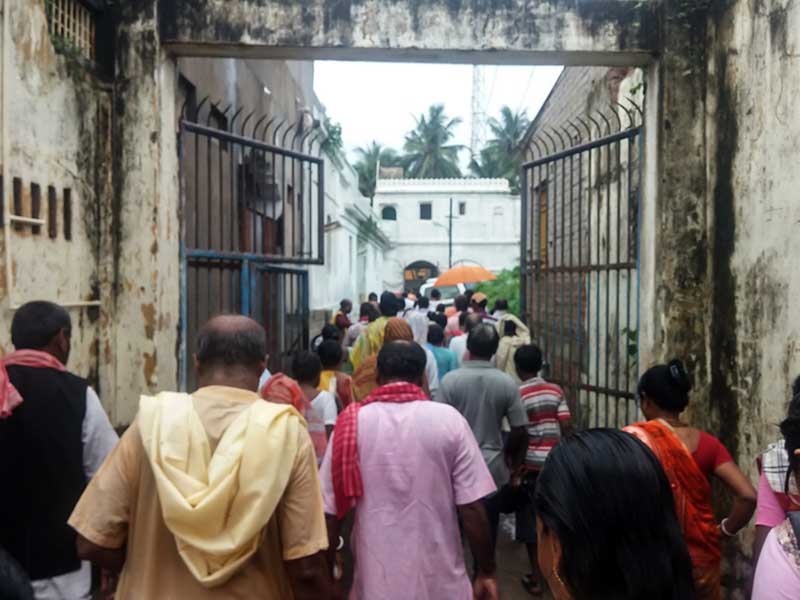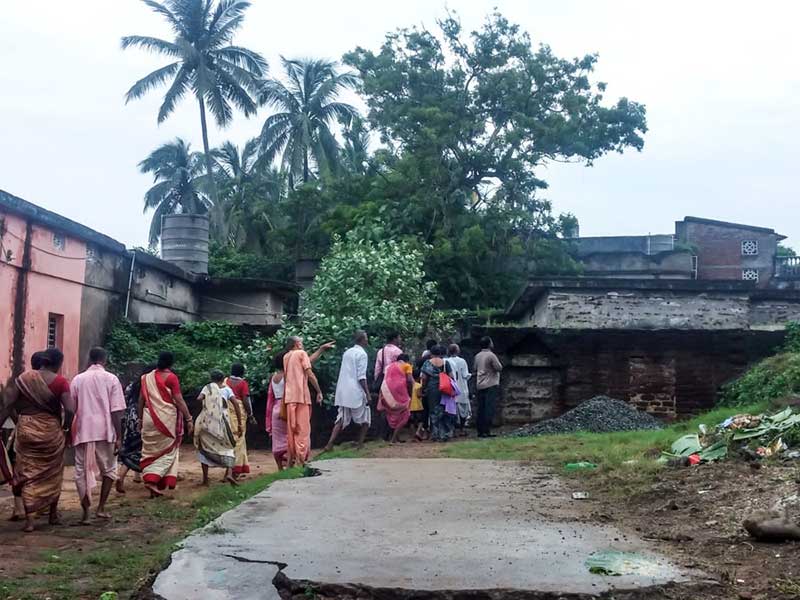 The house of Srila Sarvabhauma Bhattacharya.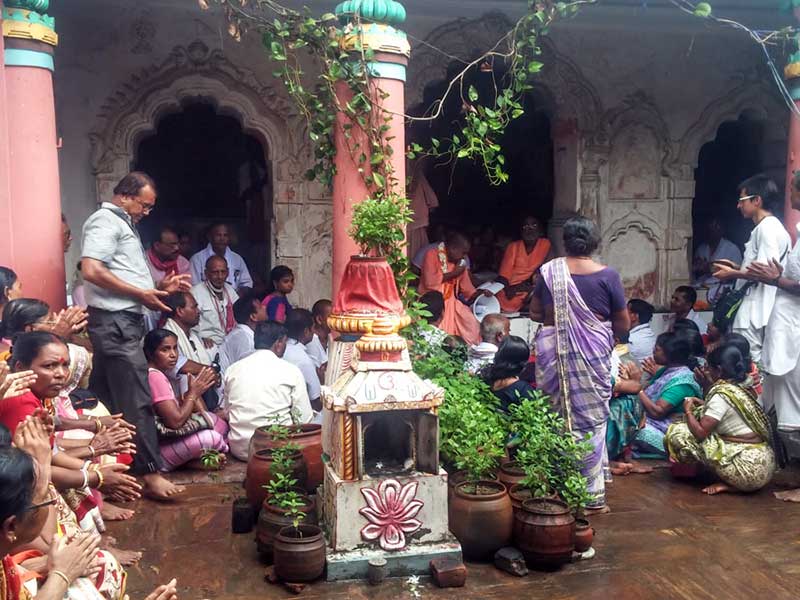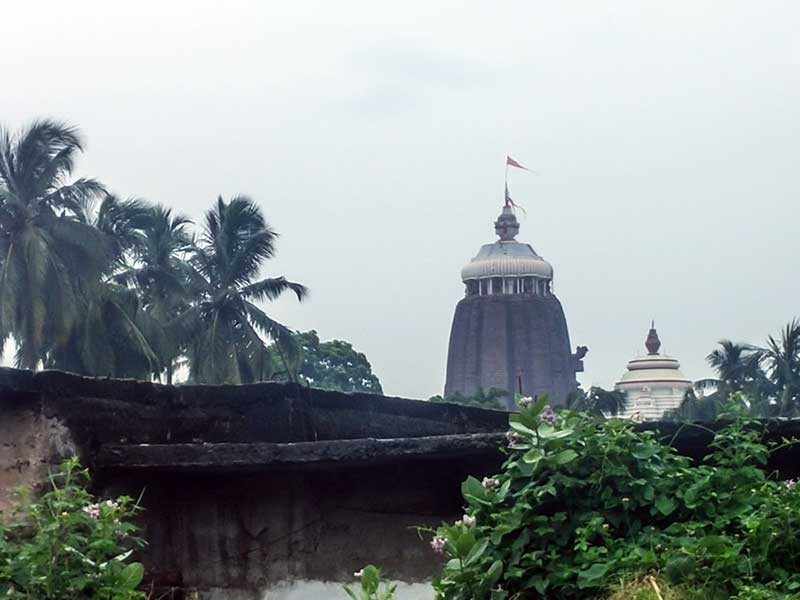 The view of Sri Jagannath Temple from the house.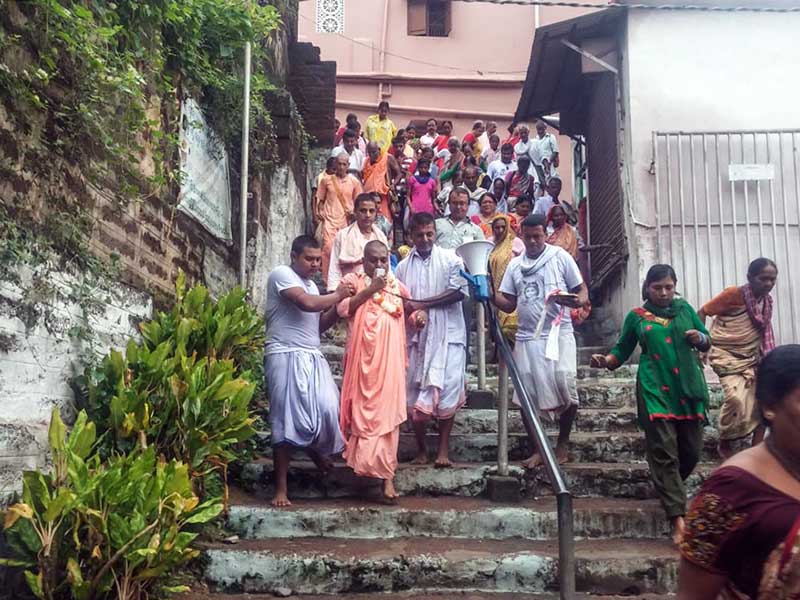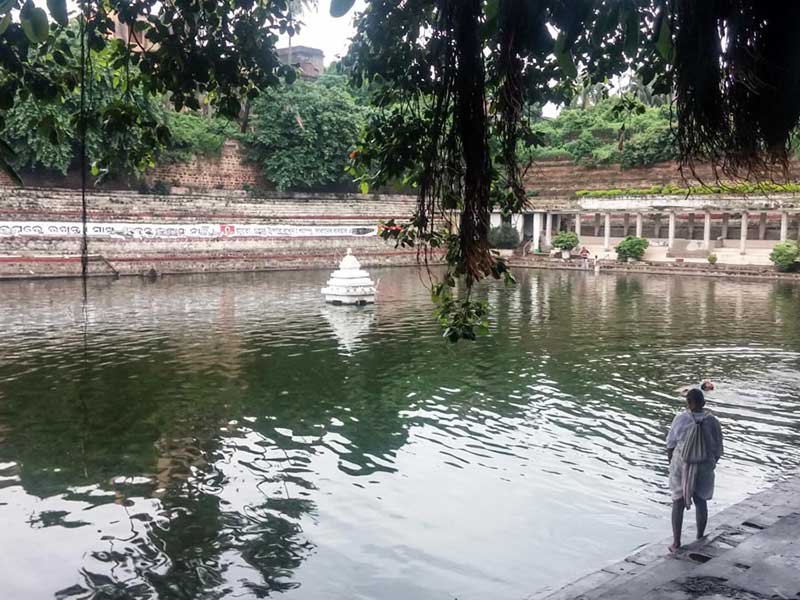 Svetaganga Kunda near the house of Srila Sarvabhauma Bhattacharya.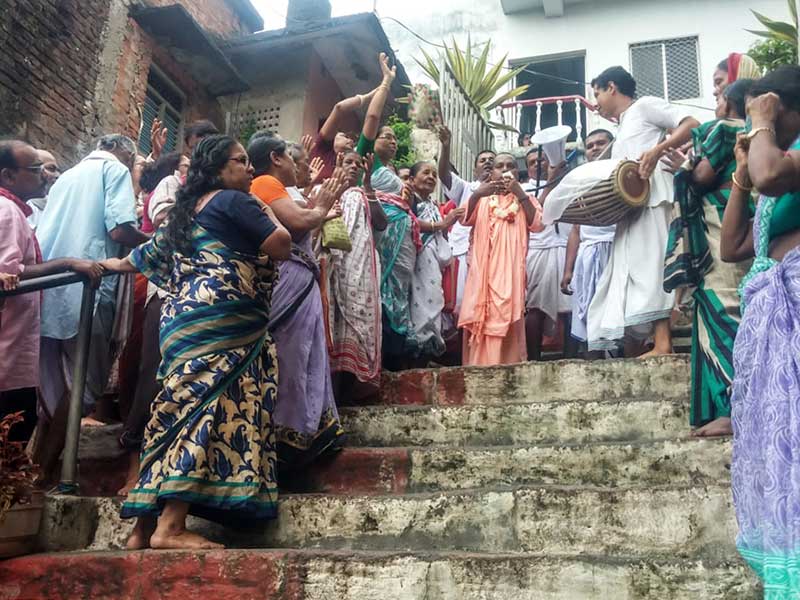 The main gate of Sri Jagannath Temple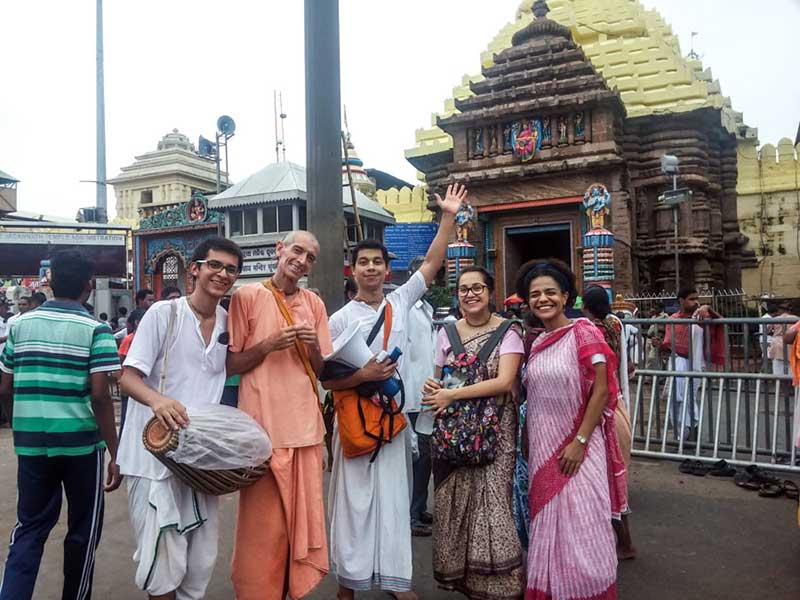 Waiting outside for His Divine Grace: Rasa Moi Prabhu, Nitai Chand Prabhu,
Gadadhar Prabhu, Indira Devi Dasi, and Indumukhi Devi Dasi.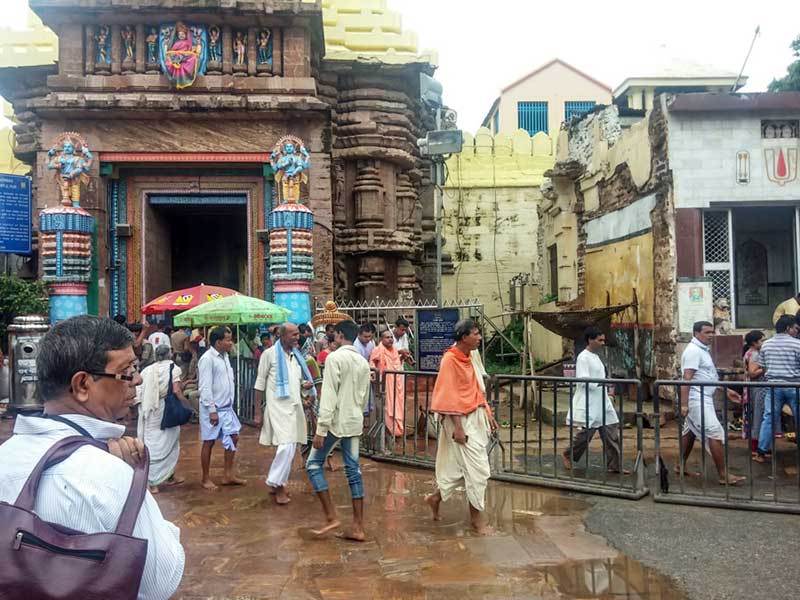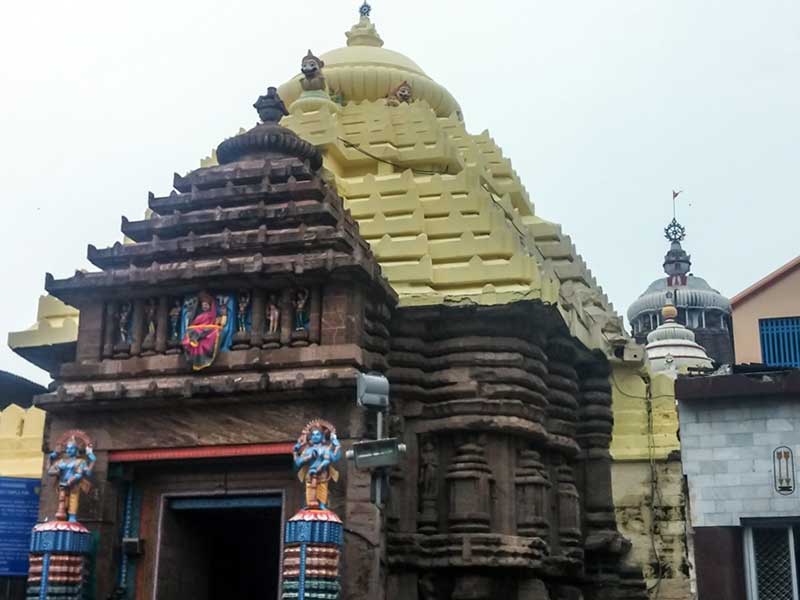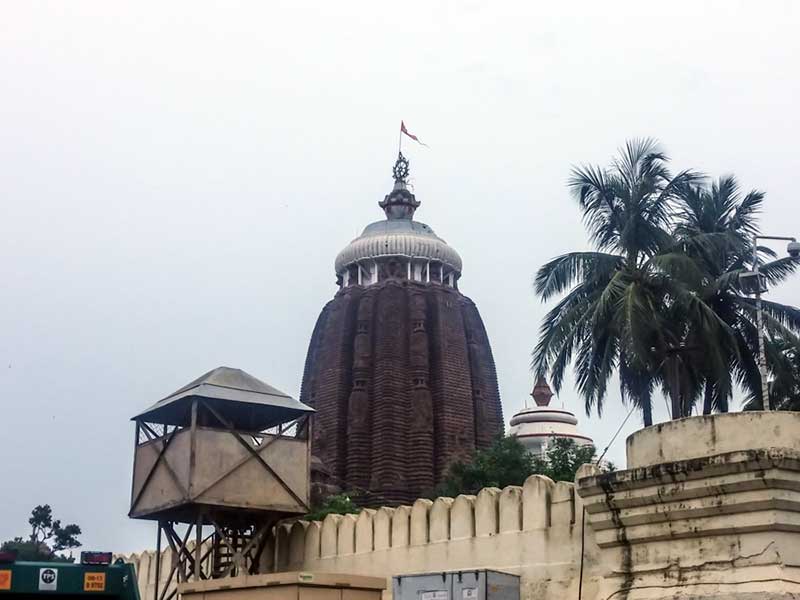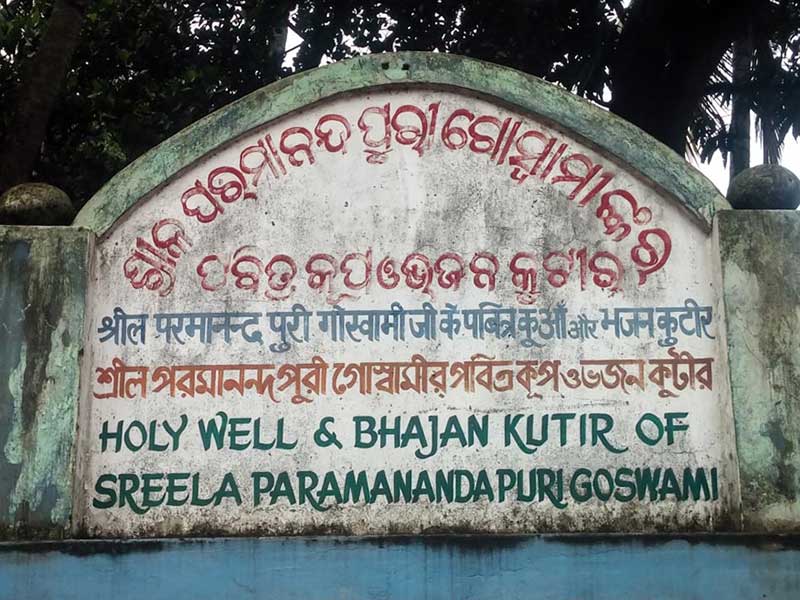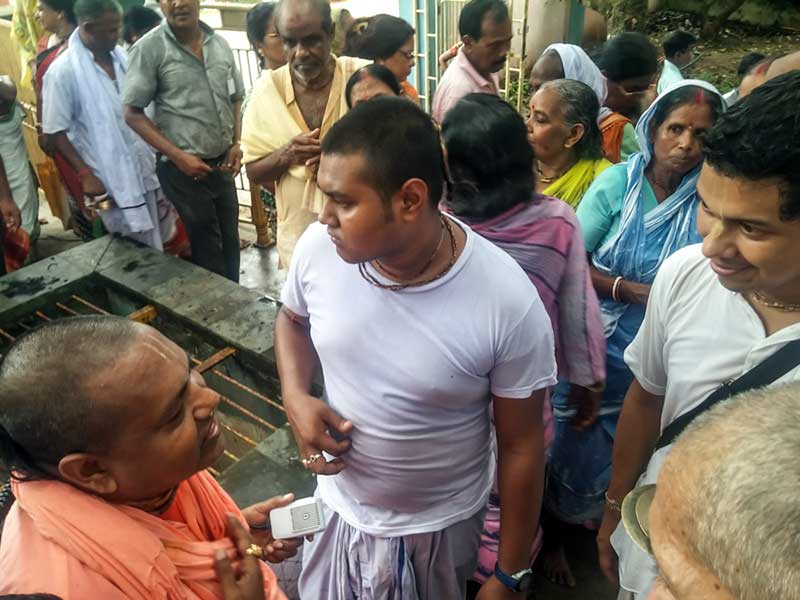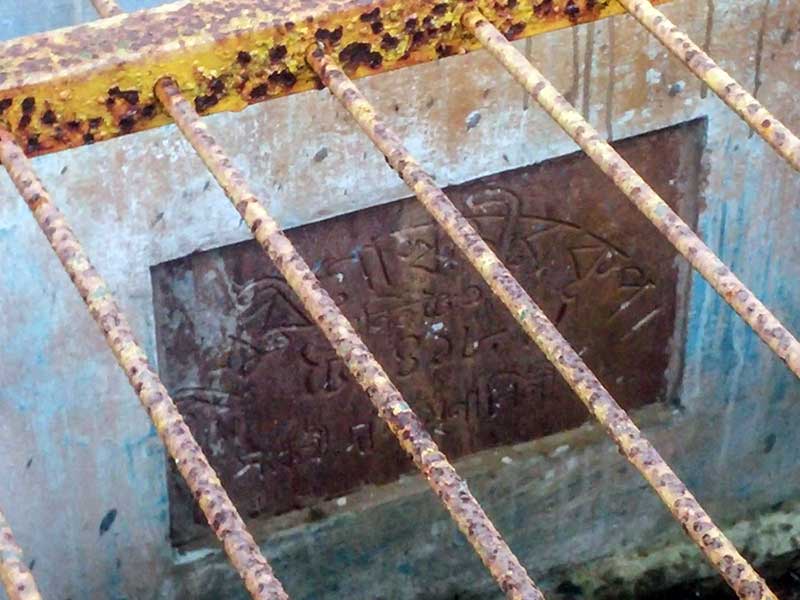 The actual well of Srila Paramananda Puri.
"Paramananda Puri established a small monastery behind the western side of the Jagannath temple, where he had a well dug to supply water. The water, however, was bitter, and therefore Sri Chaitanya Mahaprabhu prayed to Lord Jagannath to allow Ganges water to come into the well to make it sweet. When Lord Jagannath granted the request, Lord Chaitanya told all the devotees that from that day hence, the water of Paramananda Puri's well should be celebrated as Ganges water, for any devotee who would drink it or bathe in it would certainly get the same benefit as that derived from drinking or bathing in the waters of the Ganges. Such a person would certainly develop pure love of Godhead."
(Purport to Sri Chaitanya-charitamrita, Adi, 9.13-15, by Srila A.C. Bhaktivedanta Swami Maharaj Prabhupad)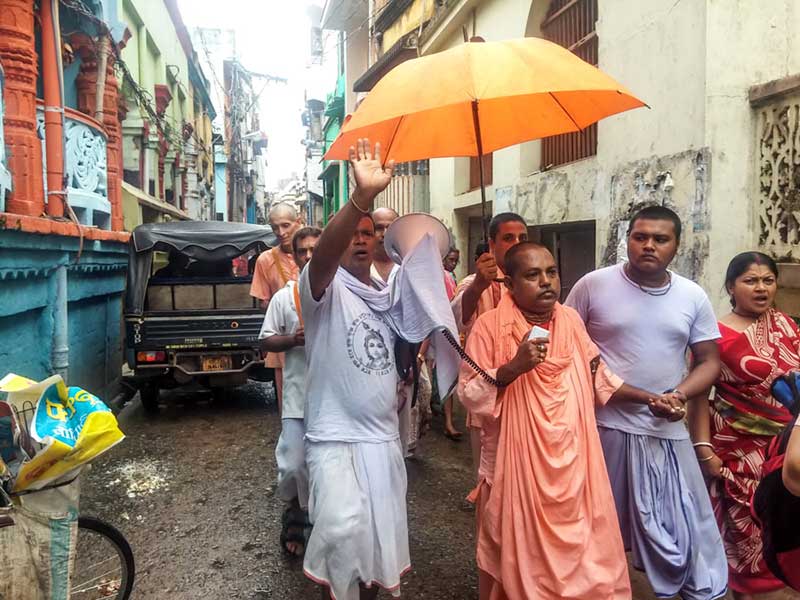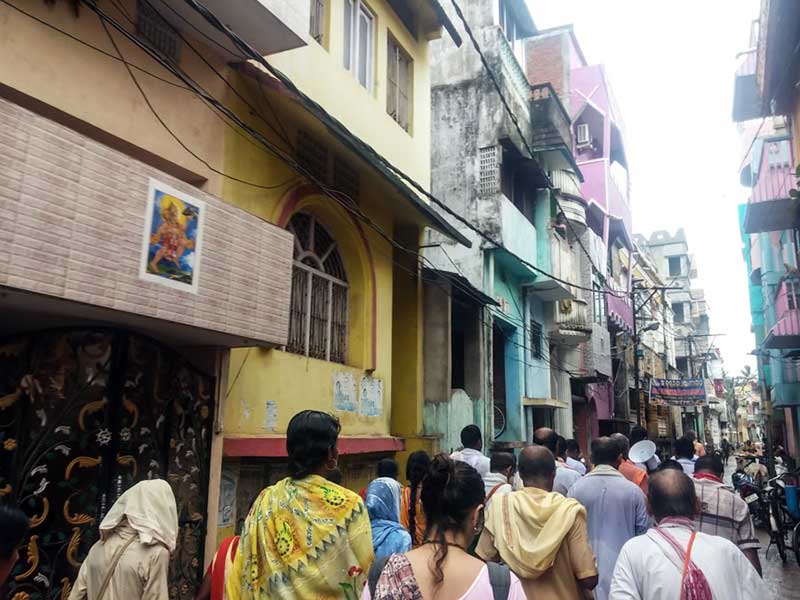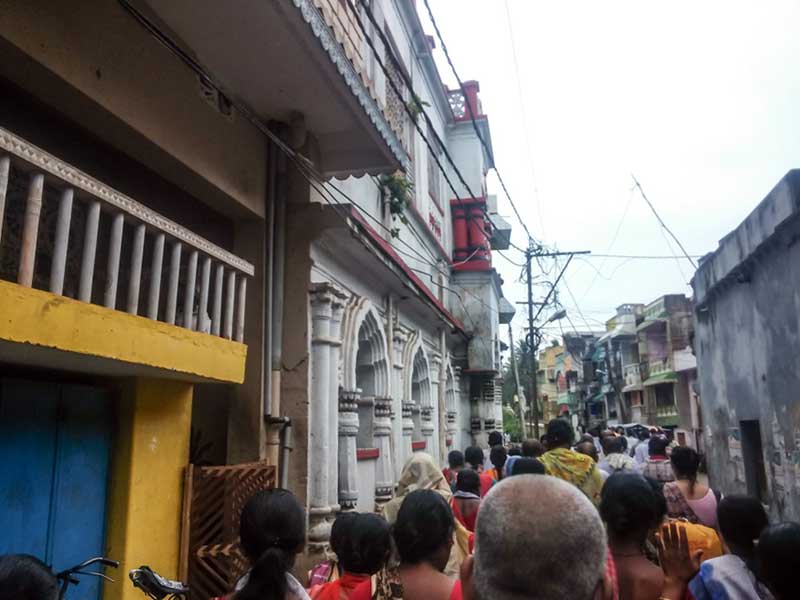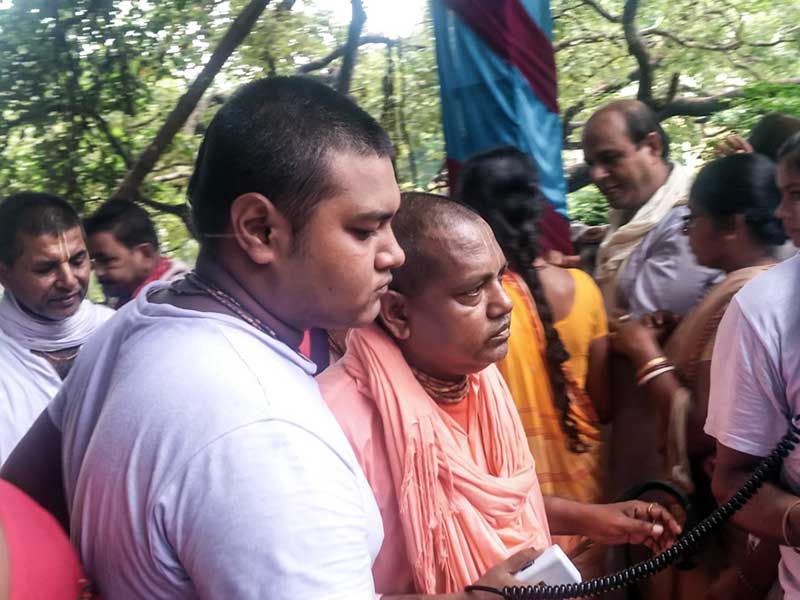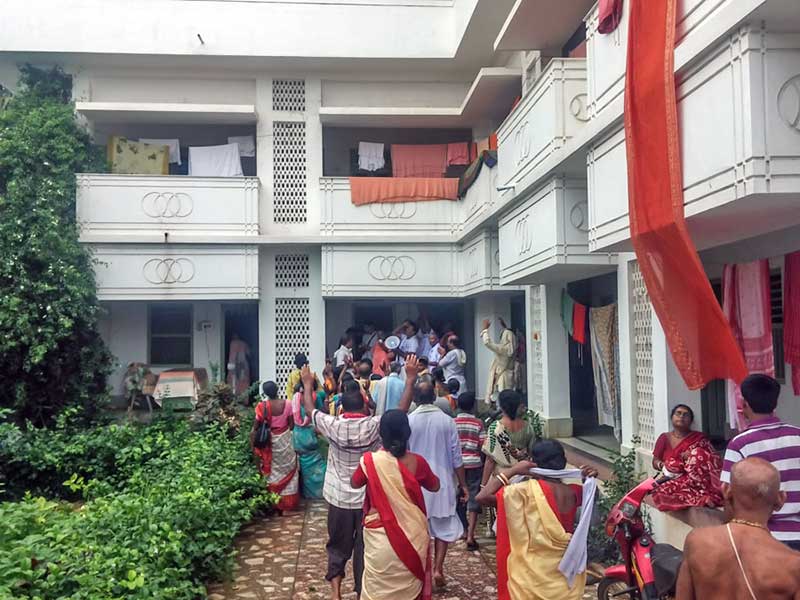 Returning to the Sevak Bhavan.
EVENING PROGRAMME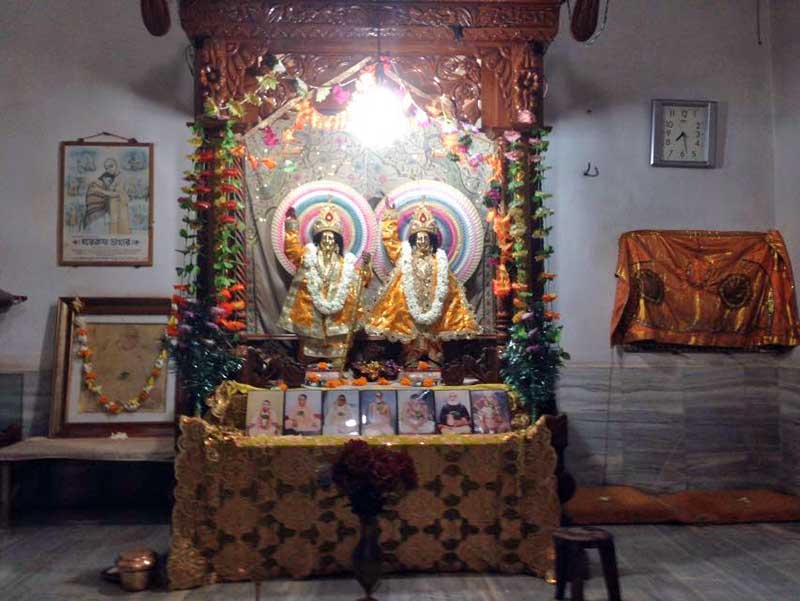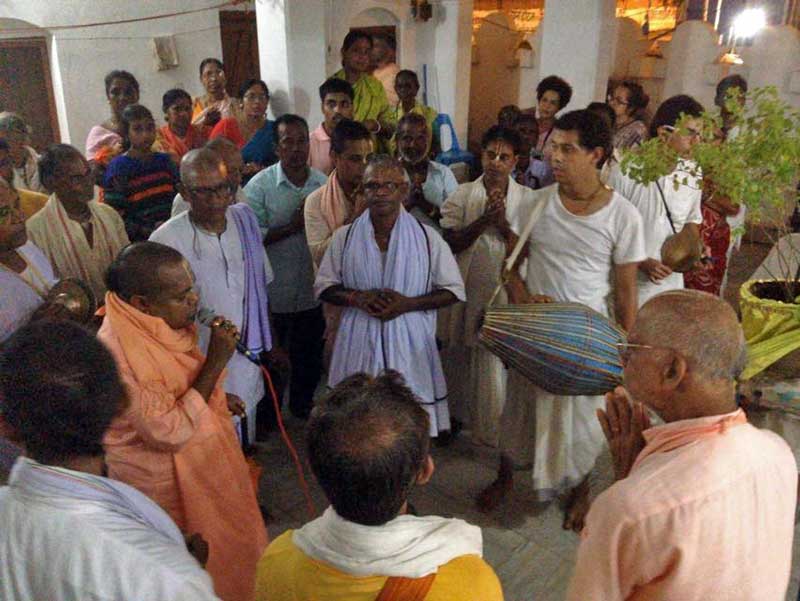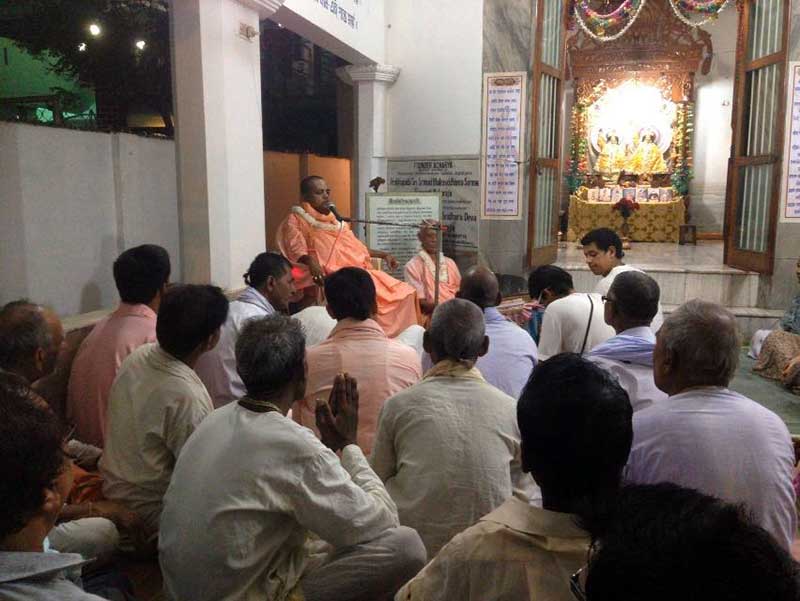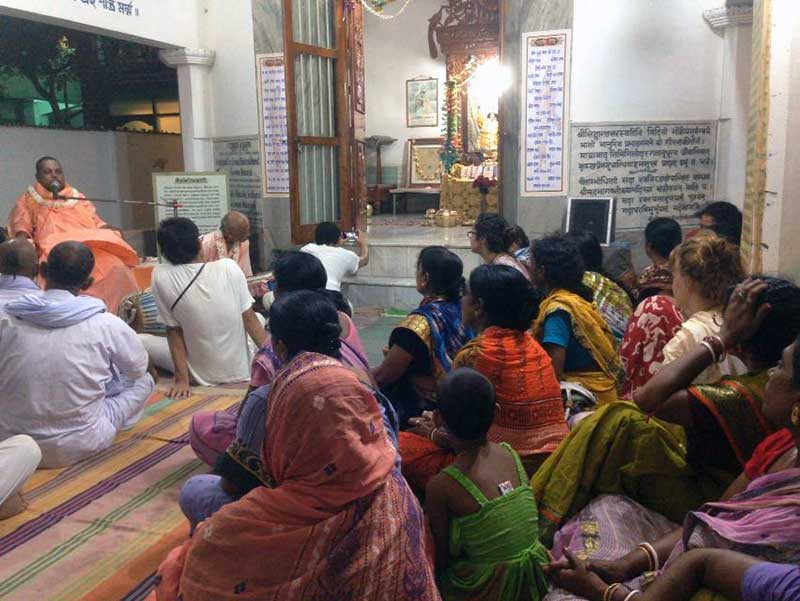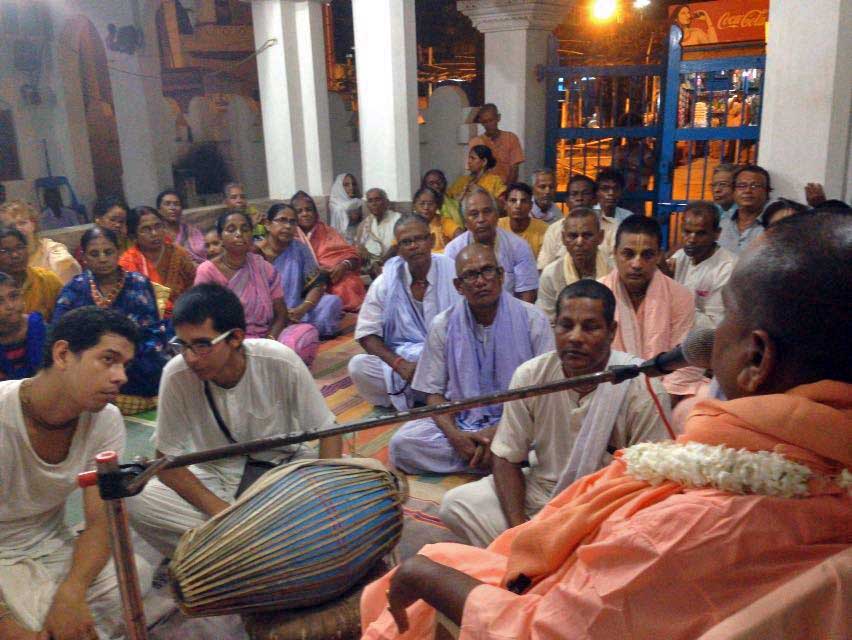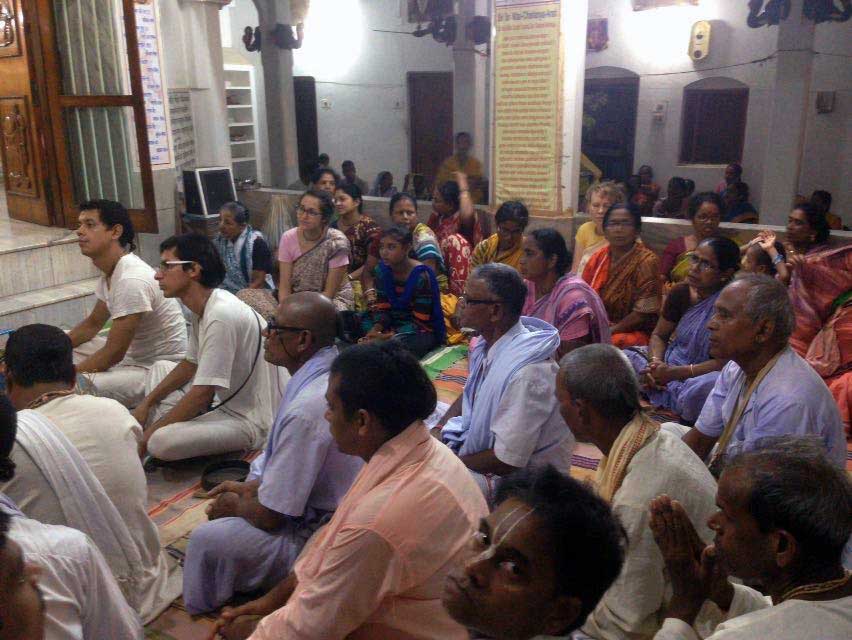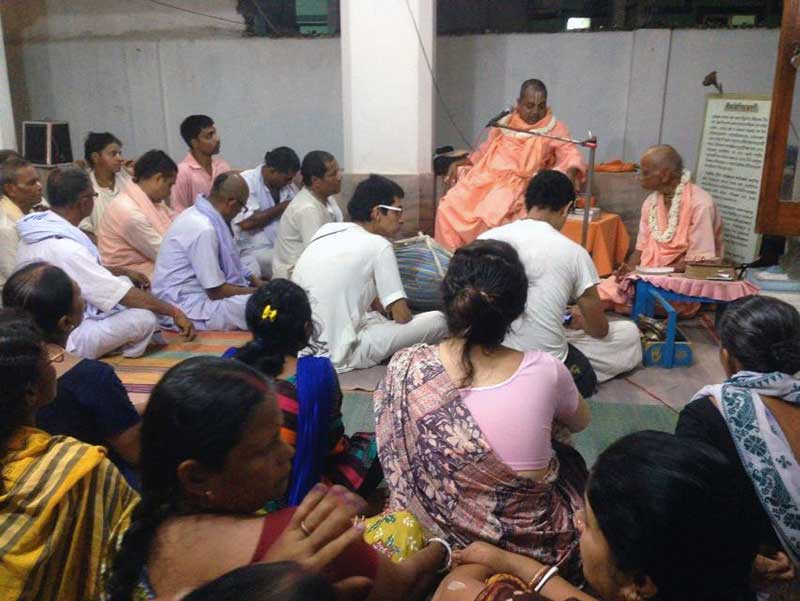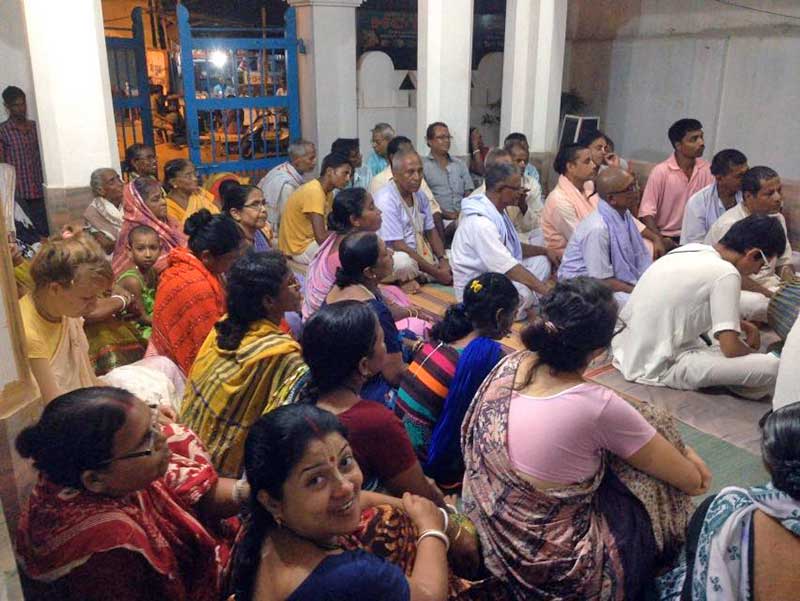 DAY ONE | DAY TWO | DAY THREE | DAY FOUR | RATHA YATRA