Sri Puri Dham Pilgrimage, Day Four
5 July 2016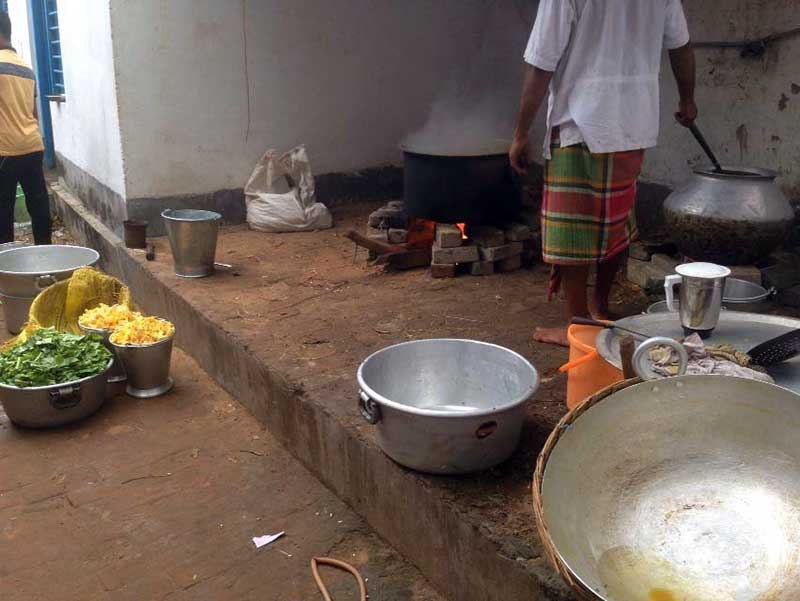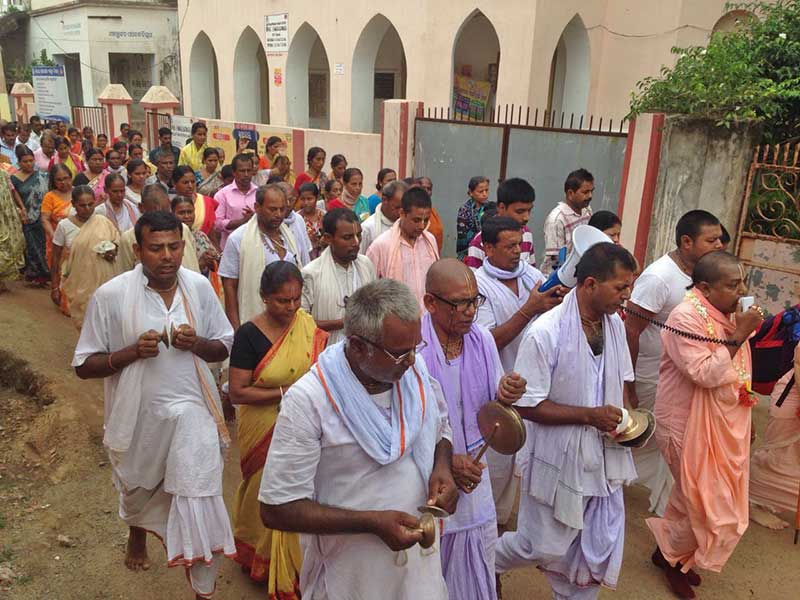 The final day of the parikrama starts shortly after the prasad seva.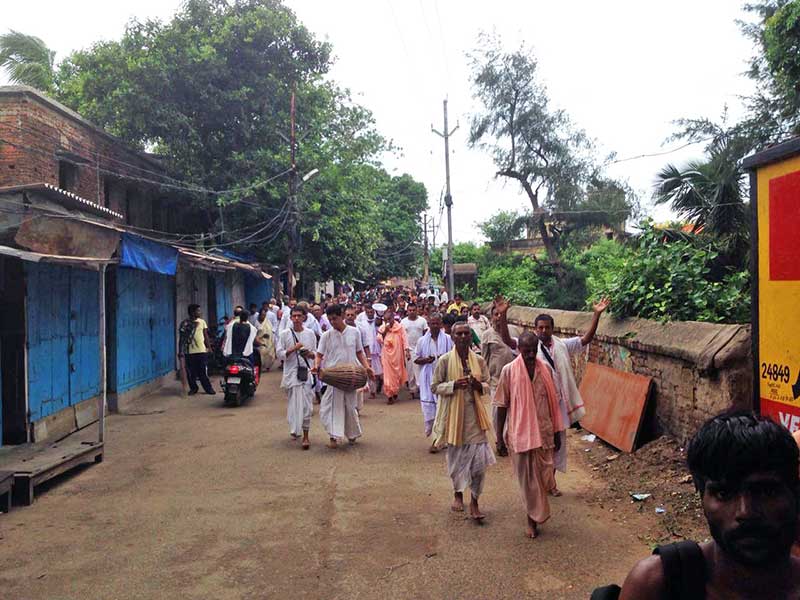 On the way to Grand Road.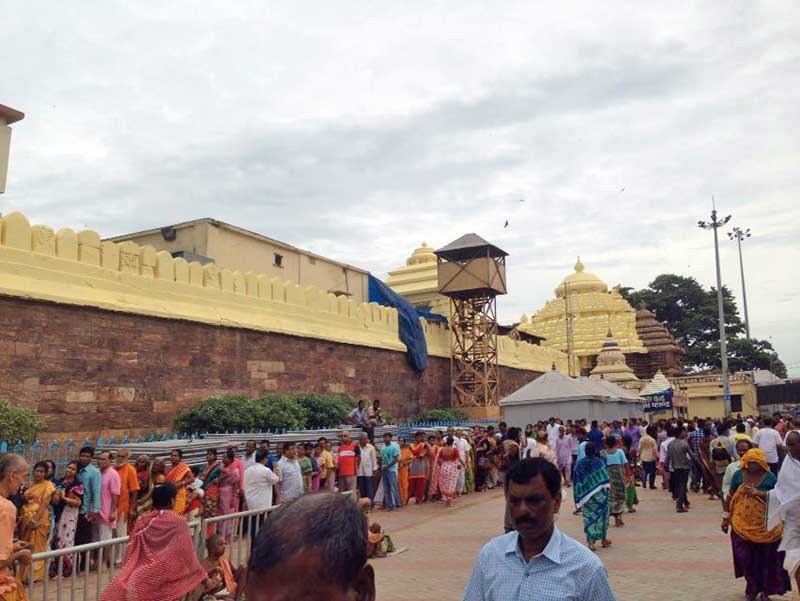 Passing the temple of Lord Jagannath, Lord Baladev, and Lady Subhadra.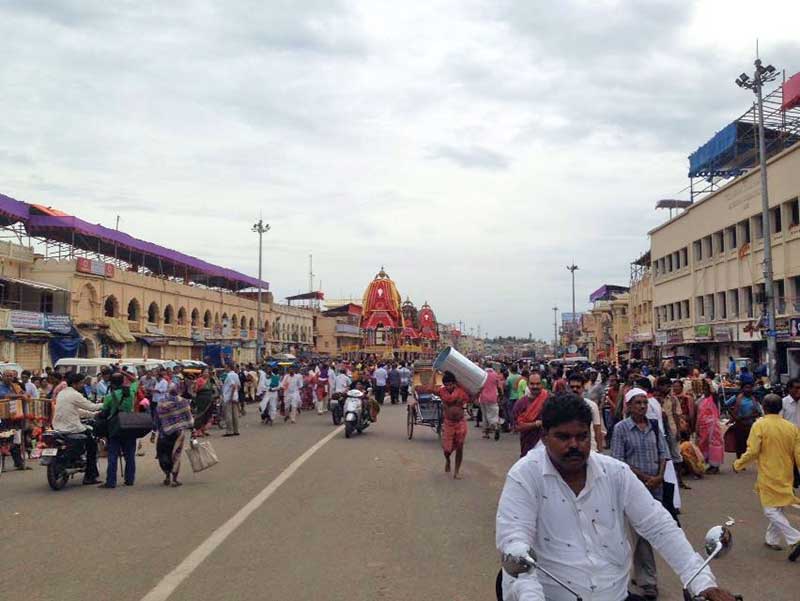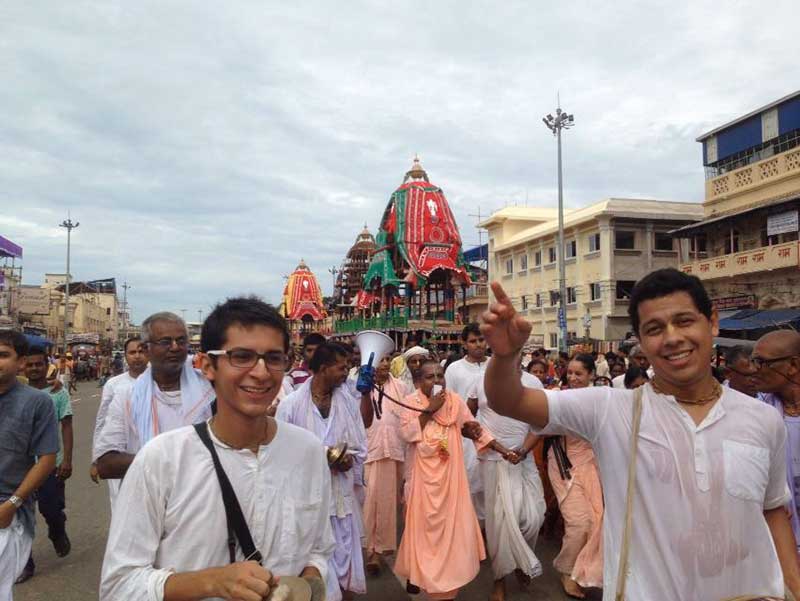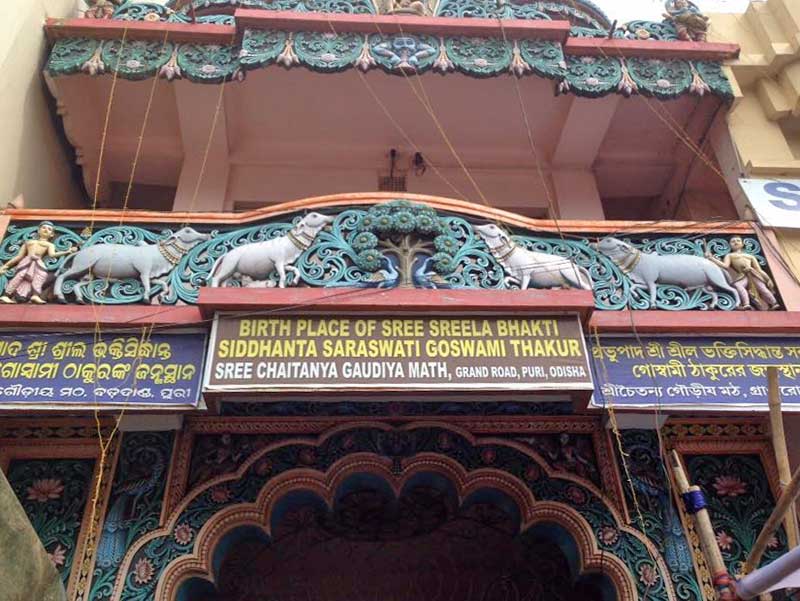 The first stop.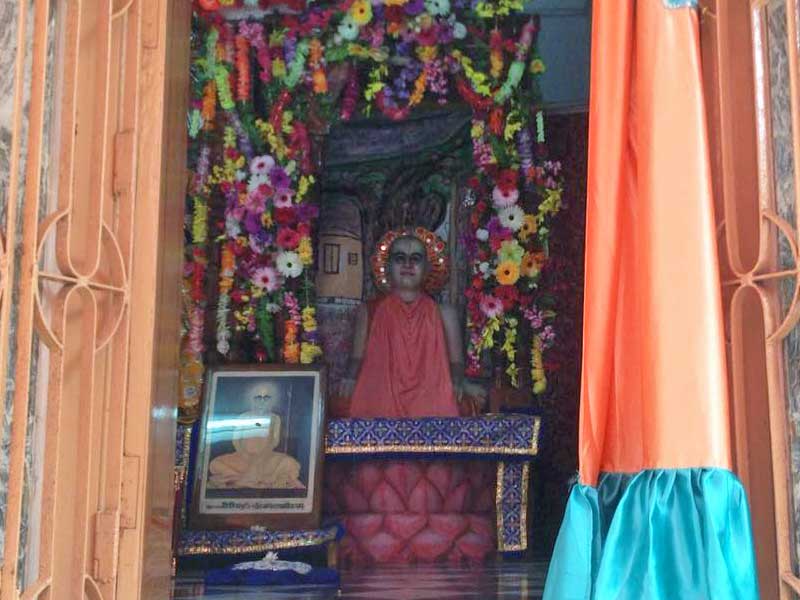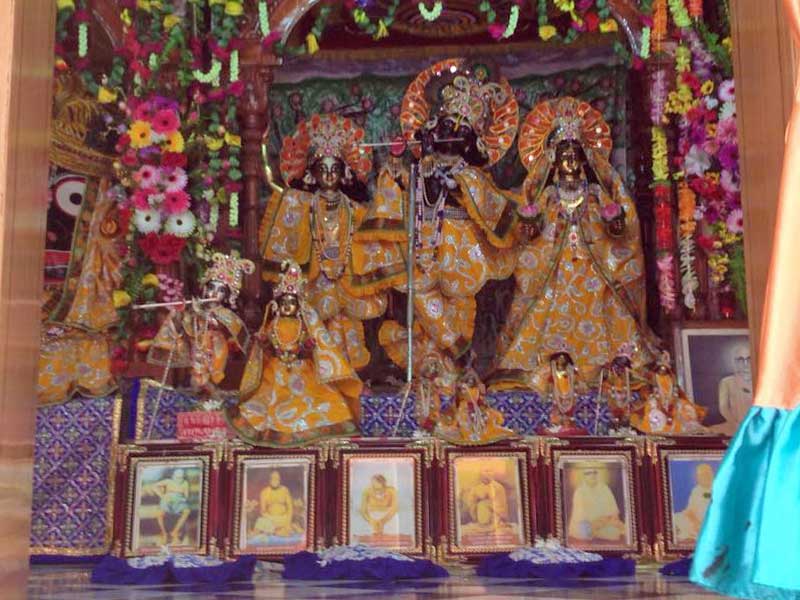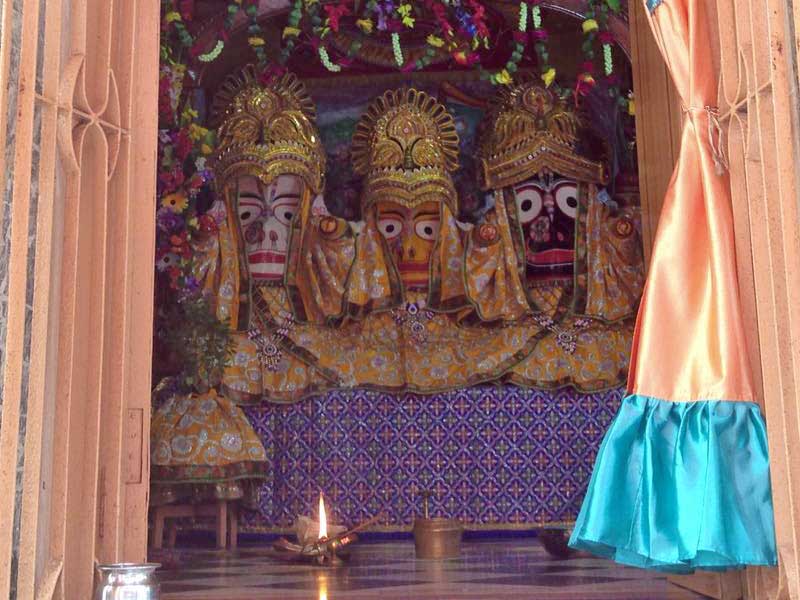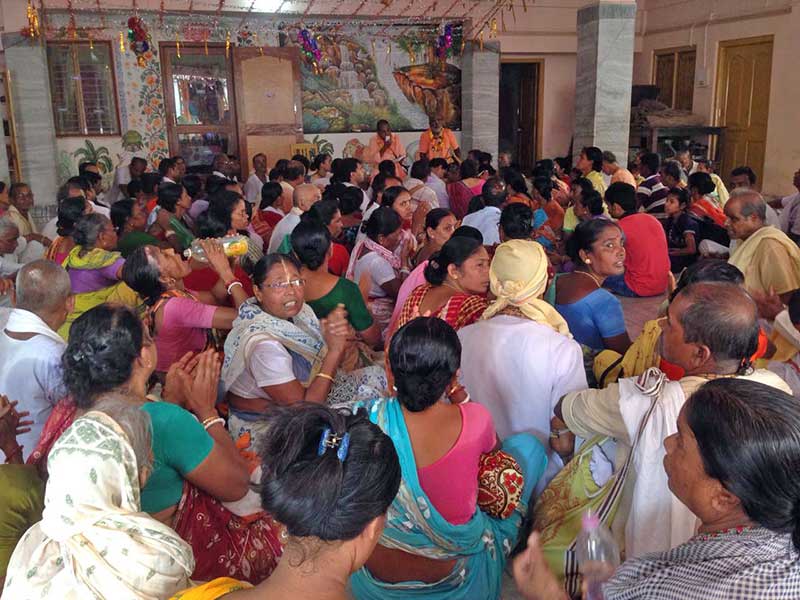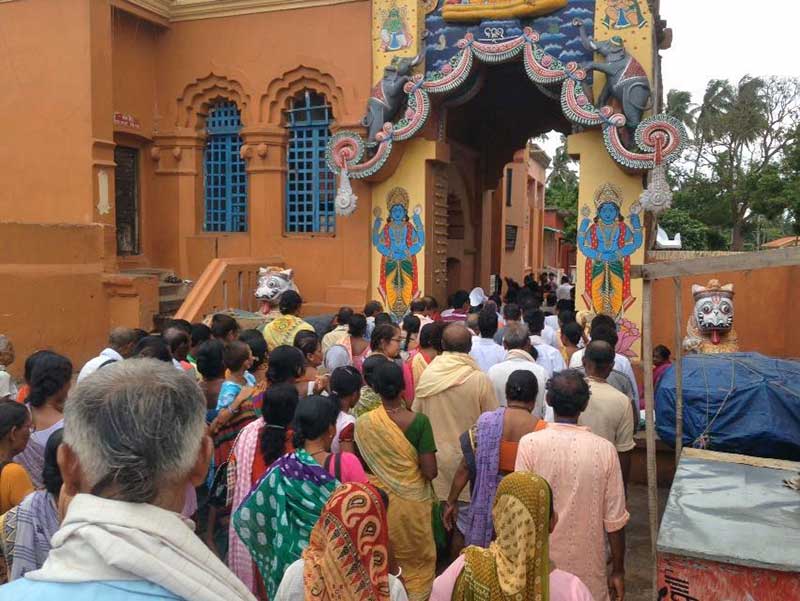 The next place visited is the house and garden of Srila Ramananda Ray.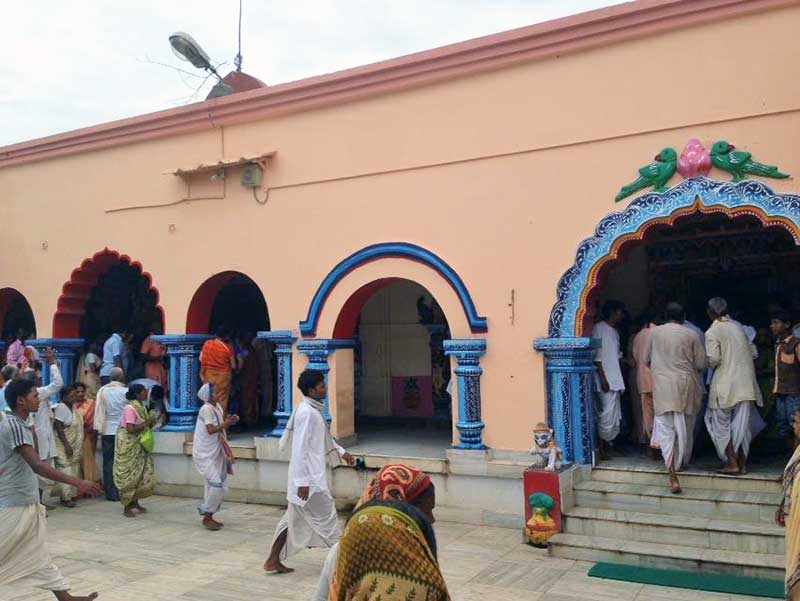 The mandir.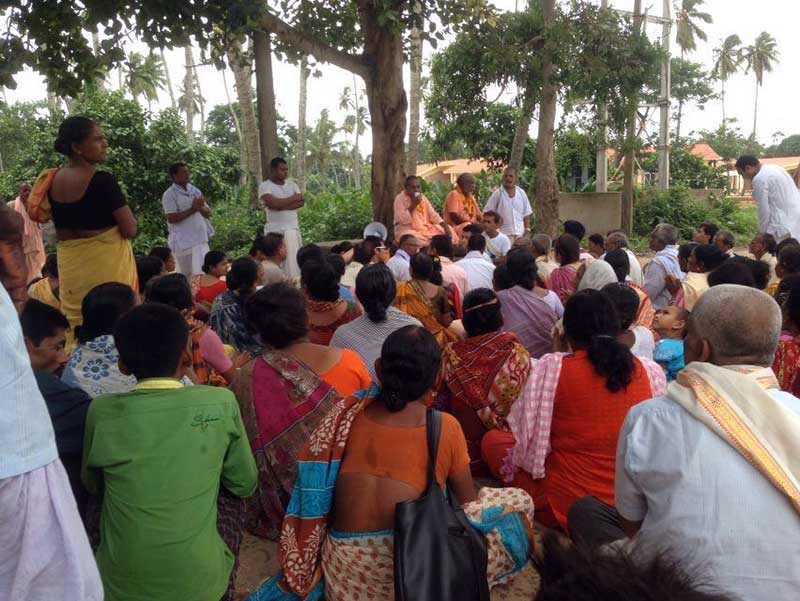 As each year, His Divine Grace sits surrounded by the devotees in the yard behind the house.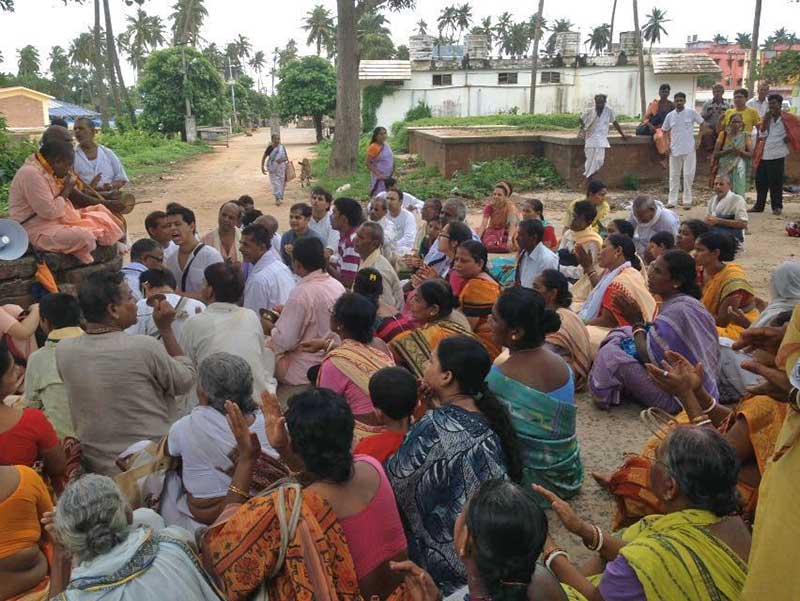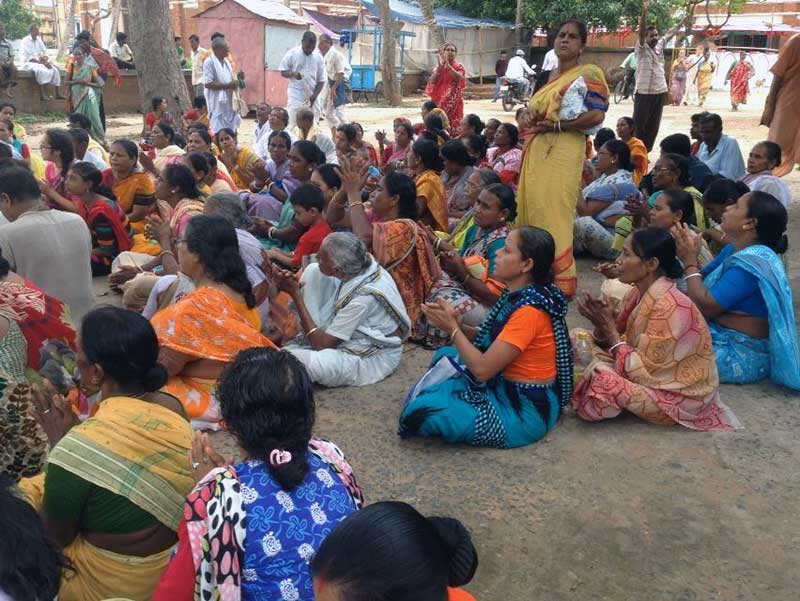 On the way to Sri Gundicha Temple.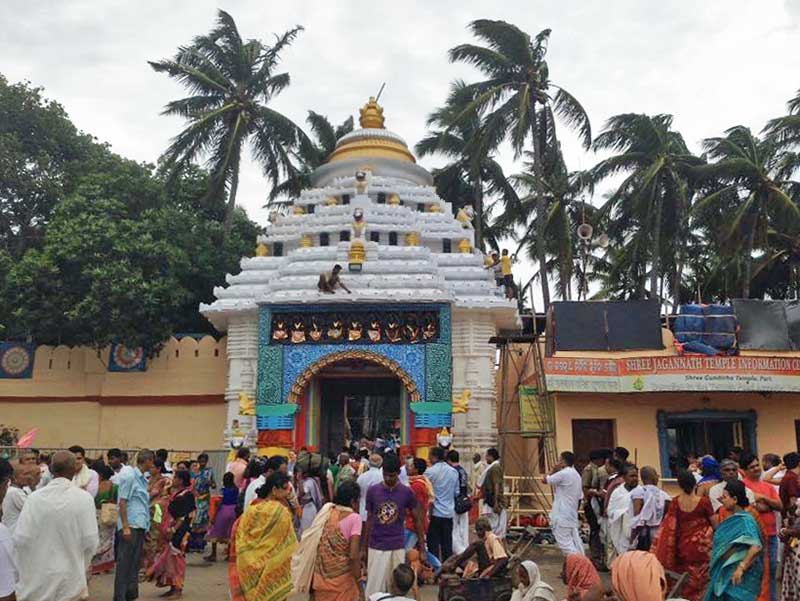 Devotees are entering the temple territory with brooms and water pots to honour the Pastime of the Lord.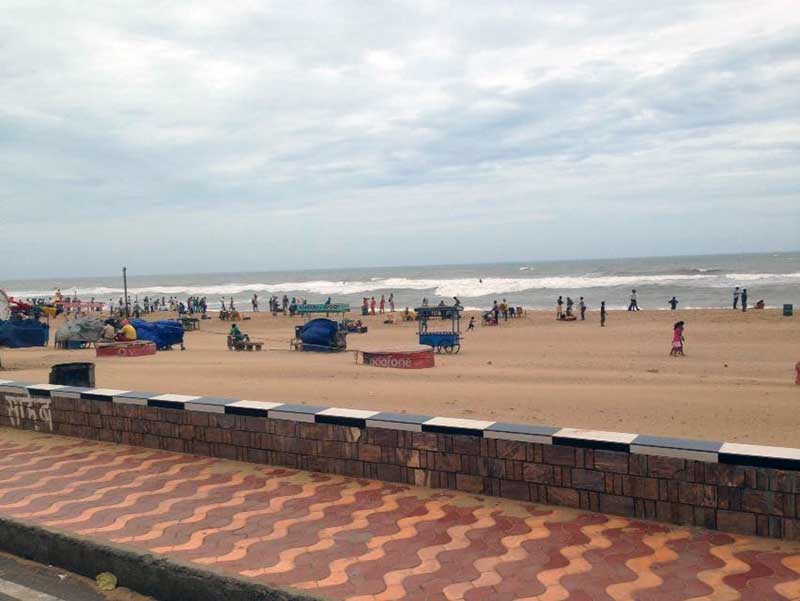 After visiting the temple of Sri Gundicha (or paying obeisances from outside it, as in the case
of the Westerners), the adjacent temple of Lord Nrisinghadev and Sri Indradyumna Sarovar, the devotees head back to the temple.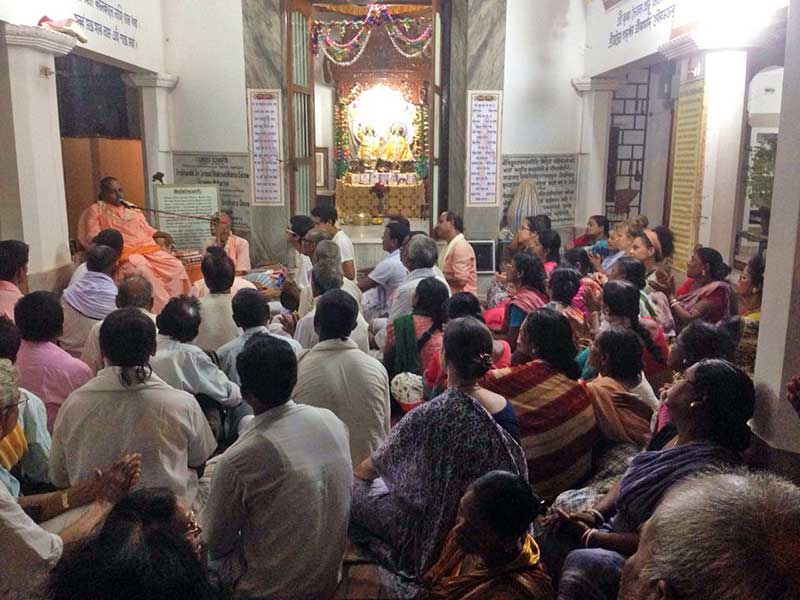 During the evening class.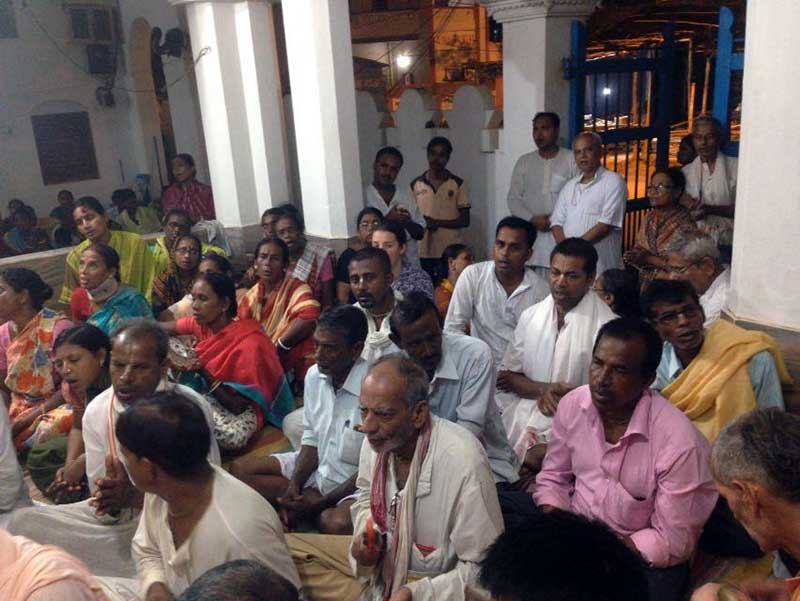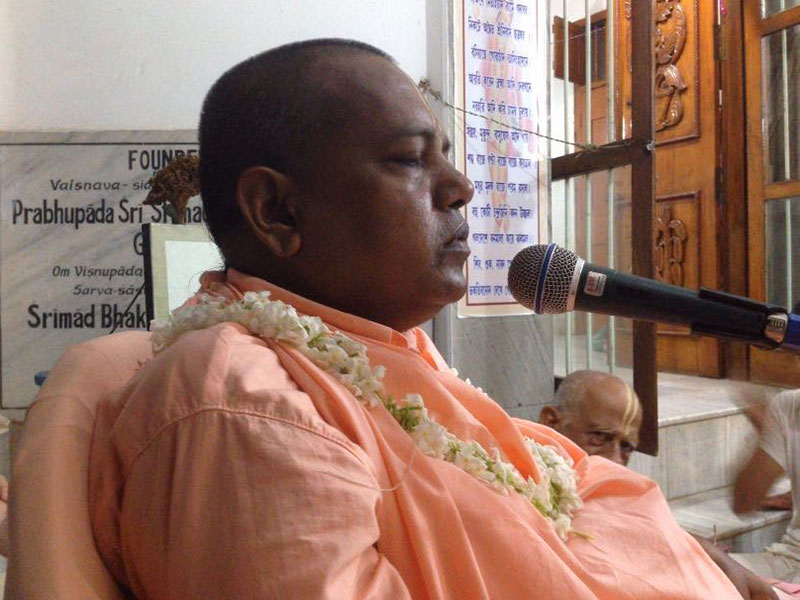 DAY ONE | DAY TWO | DAY THREE | DAY FOUR | RATHA YATRA