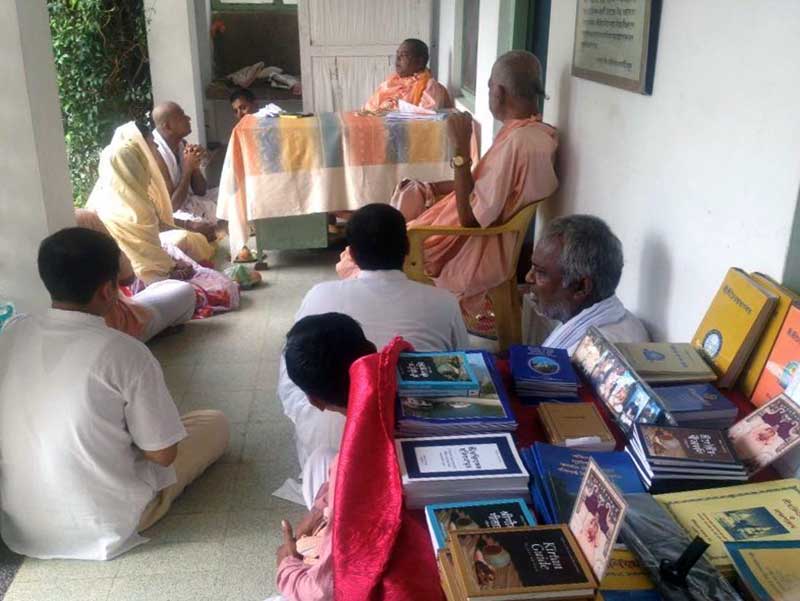 Early in the morning His Divine Grace gives Harinam initiation to three devotees.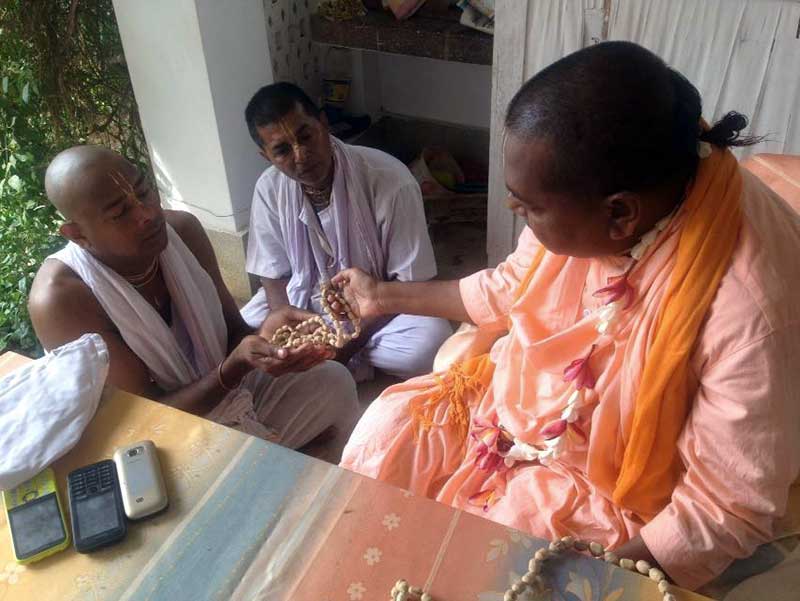 Ashok Prabhu (in the middle) is assisting.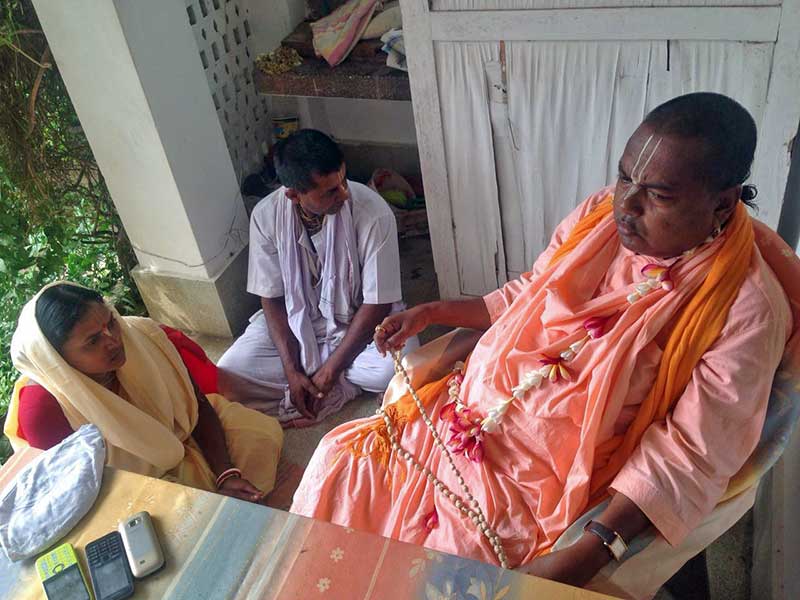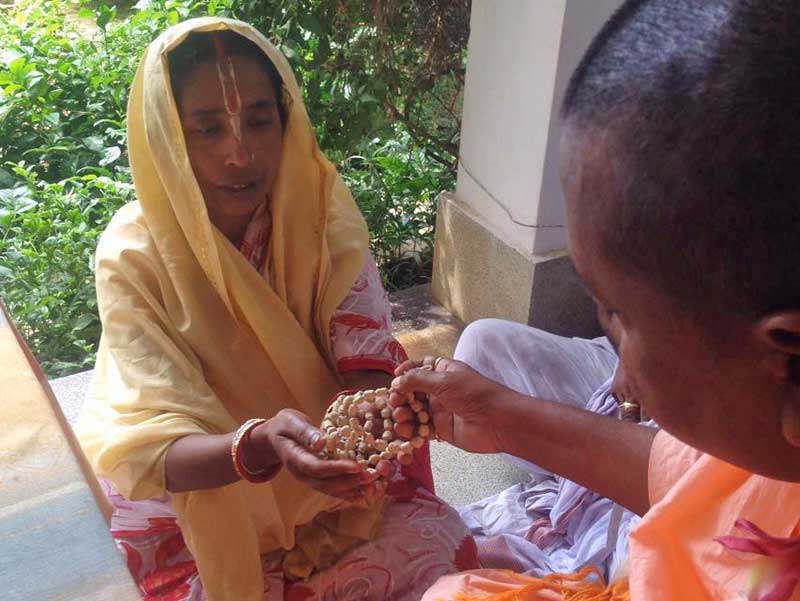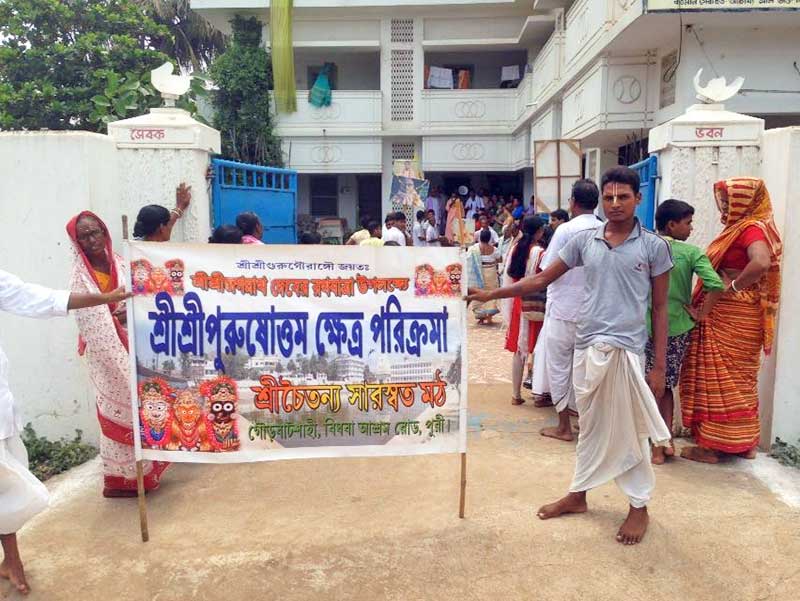 After the noon arati and prasad seva Srila Gurupadpadma sets out to the grand chariot festival of Lord Jagannath, the culmination of Sri Puri Dham parikrama.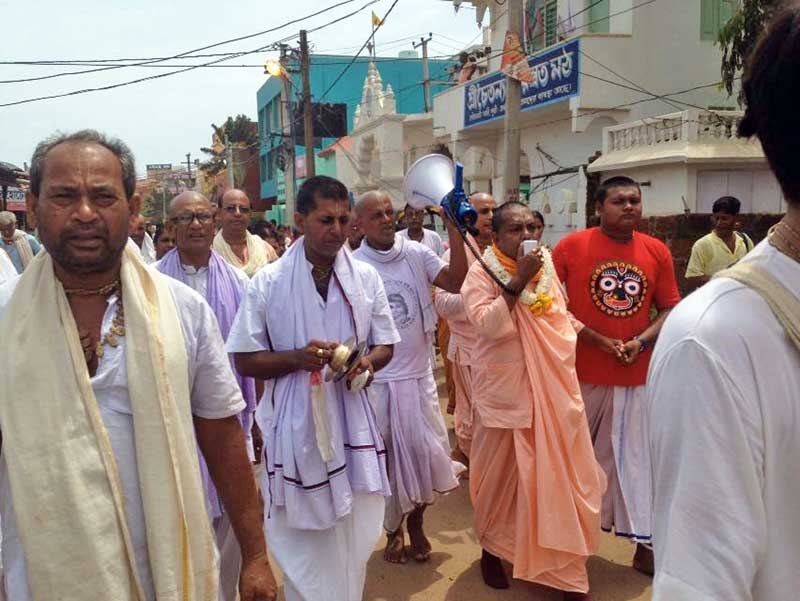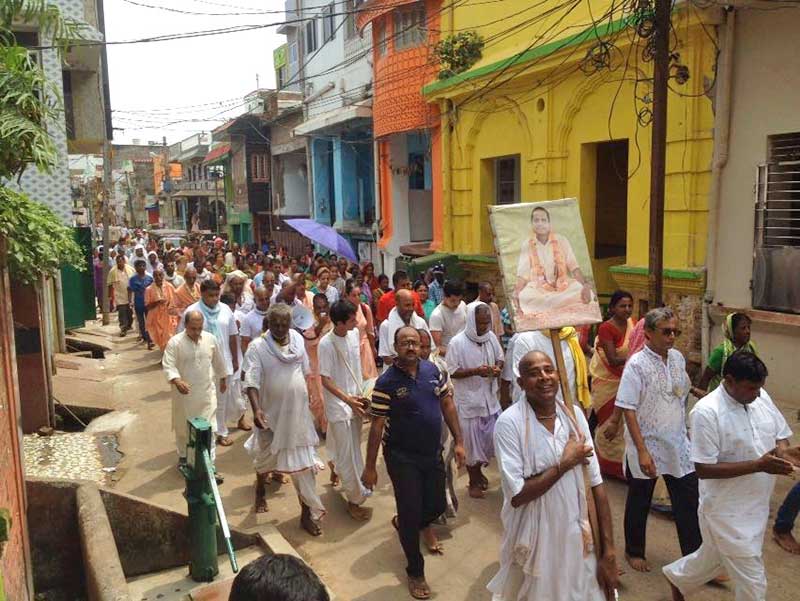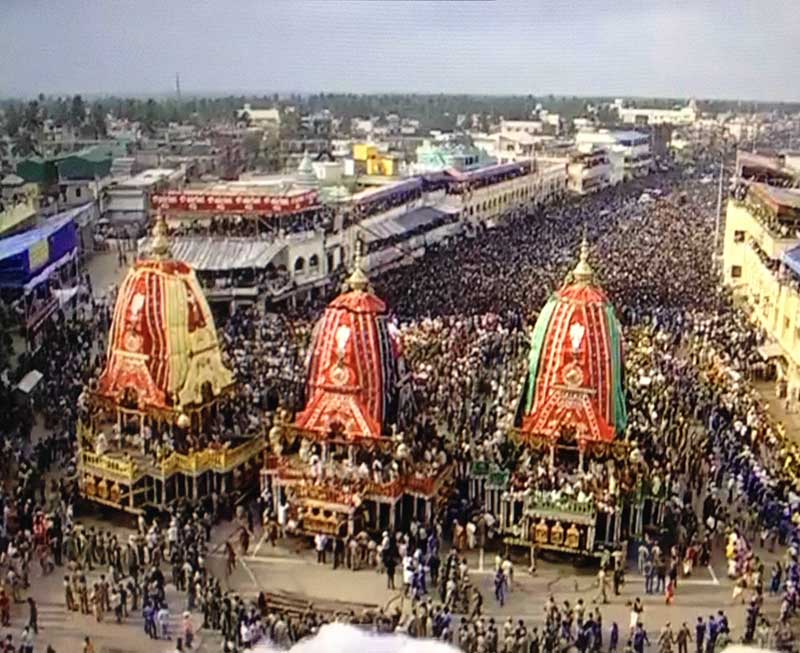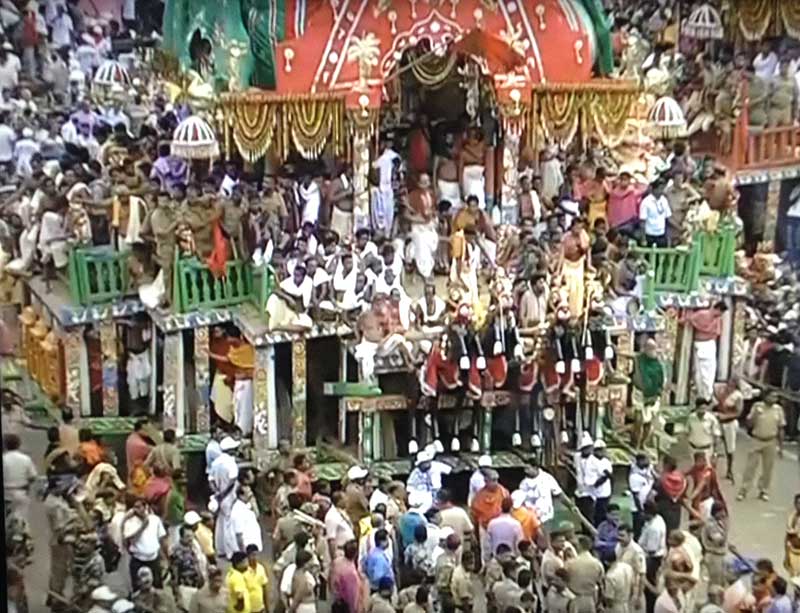 At about 3 p.m. the King of Odisha comes to the chariots to traditionally sweep the road before the Lord, and the procession then starts.

As each year, Lord Baladev is the first to set off to Sri Gundicha.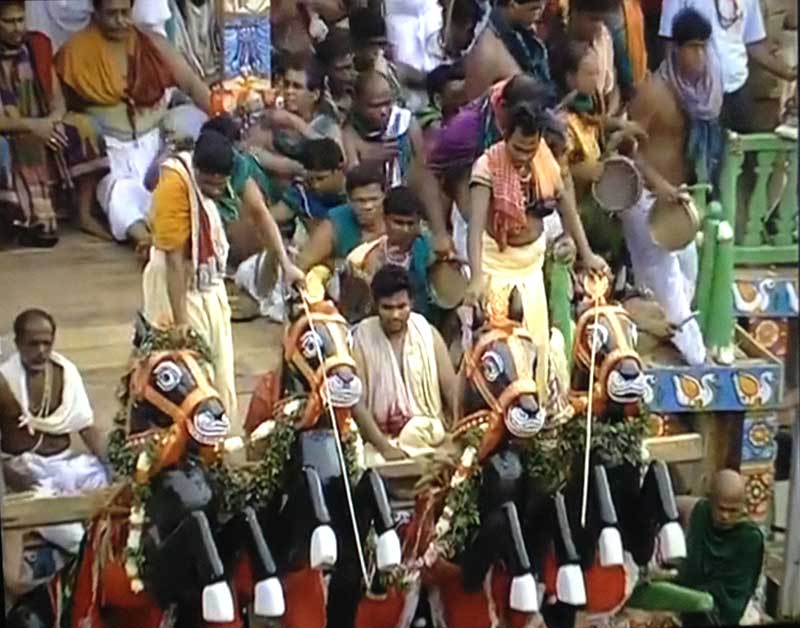 The priests mount the horses and lead the procession.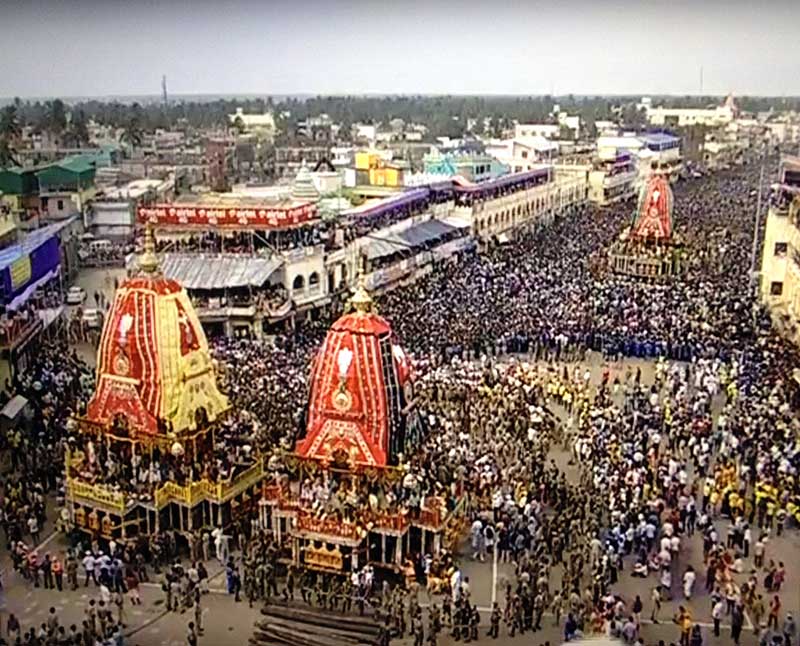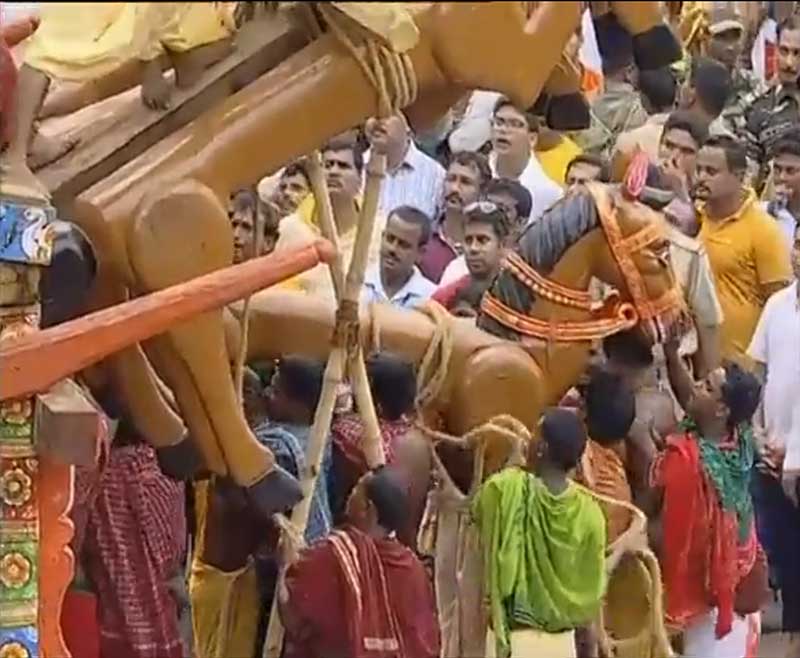 As the first chariot departs, devotees start to harness the horses of Lady Subhadra.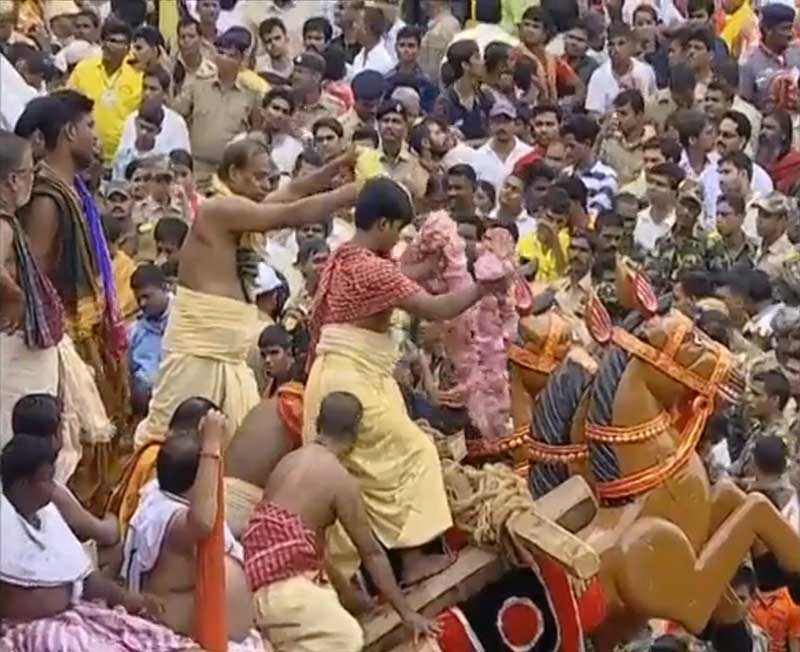 Placing garlands on the carriers.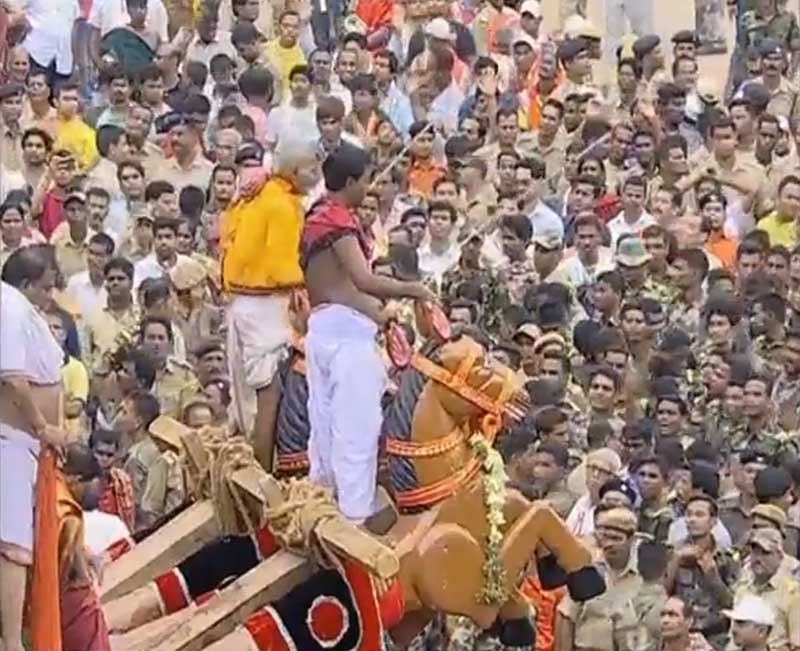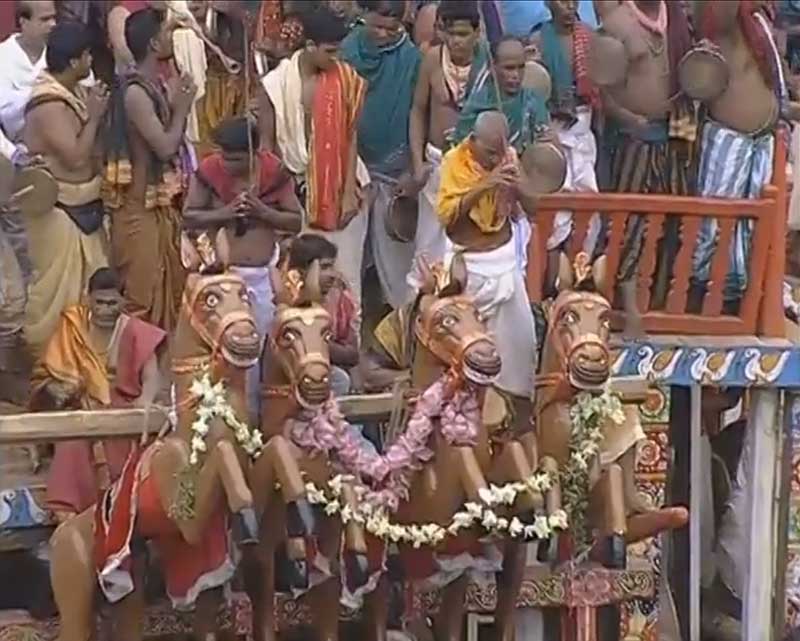 As soon as all preparations are done, a priest comes out and blows a loud horn signalling to the others to start off, the horse riding drivers offer their respectful obeisances and start the way.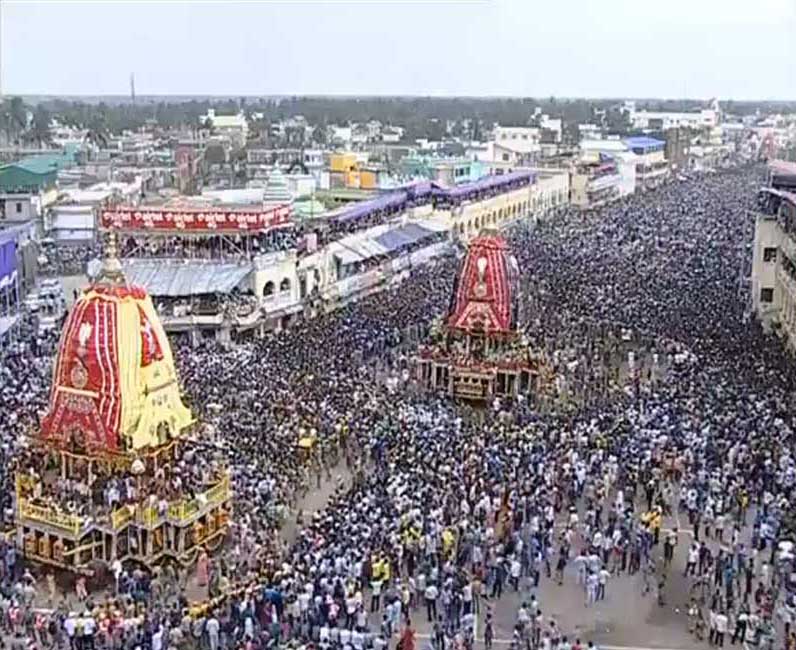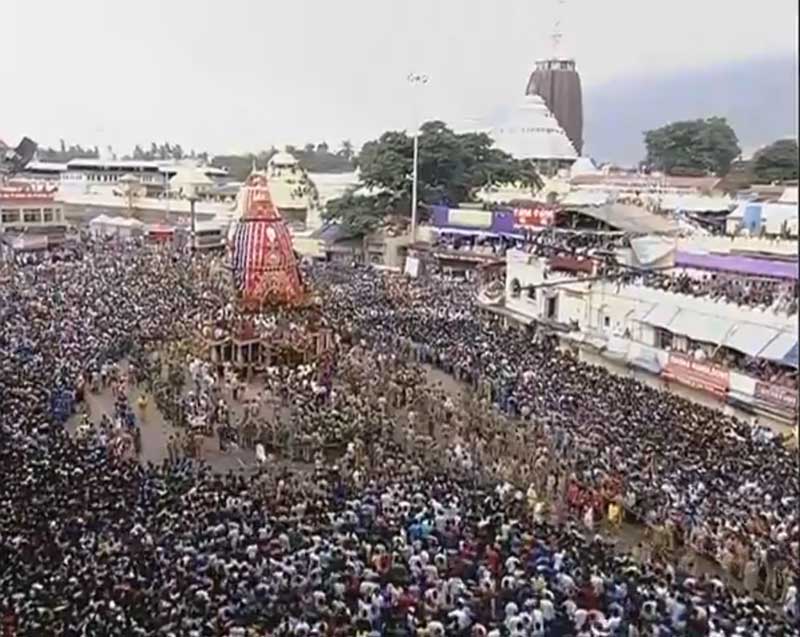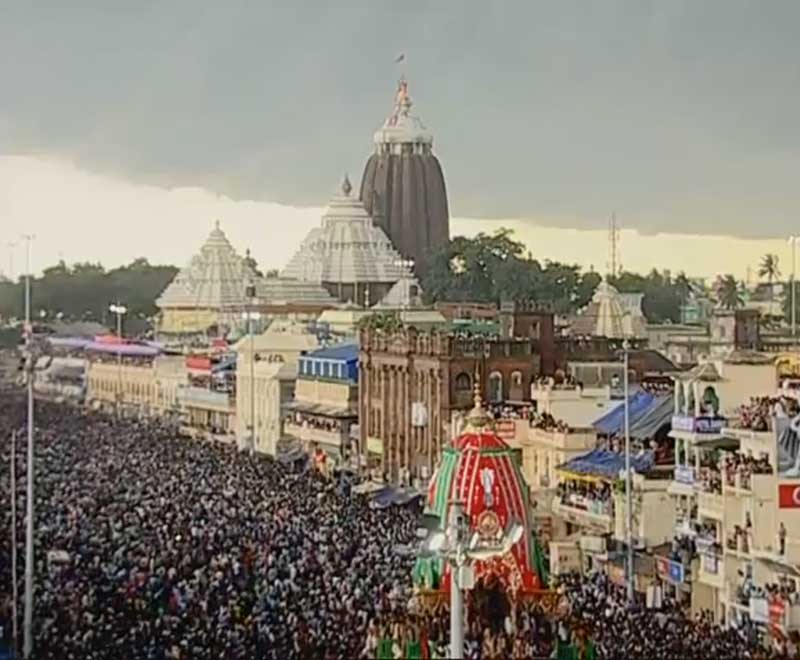 At about 4:30 p.m. there was a short but quite heavy rain.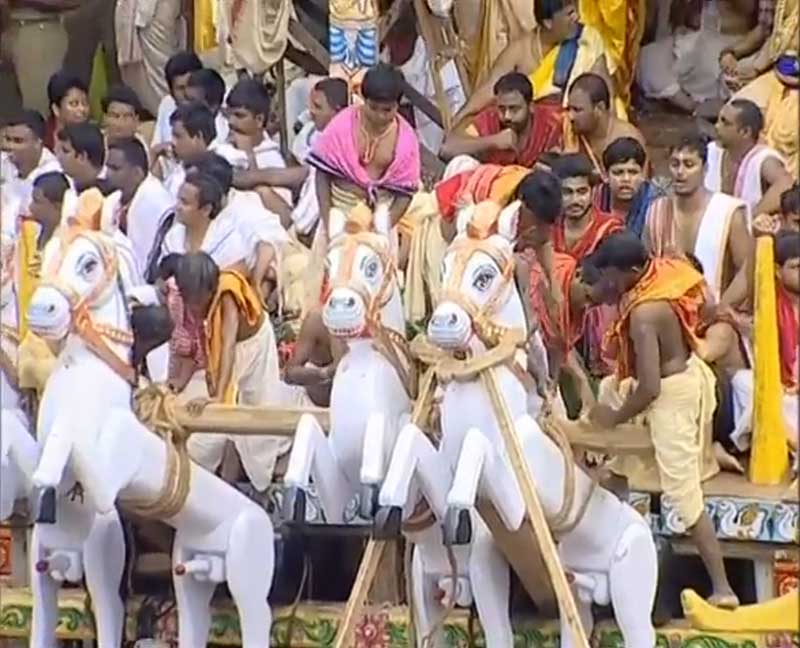 Harnessing the white horses of Lord Jagannath.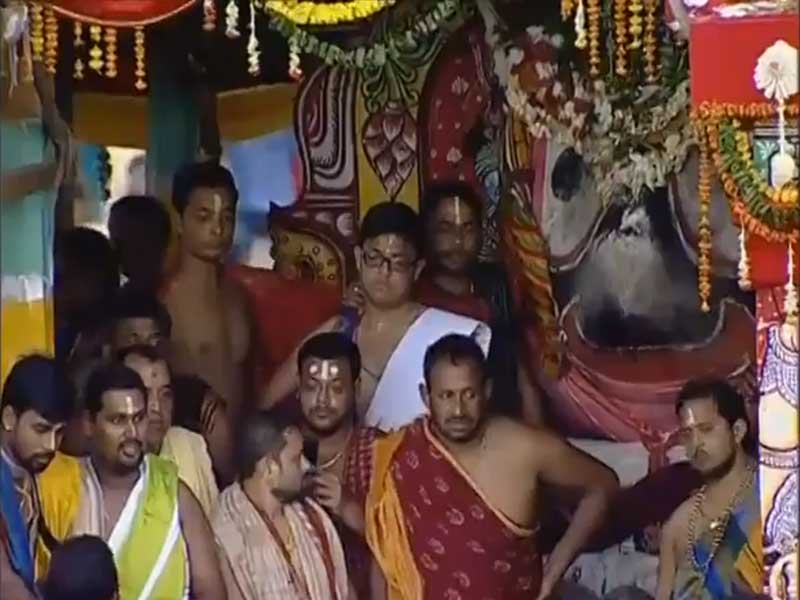 Lord Jagannath.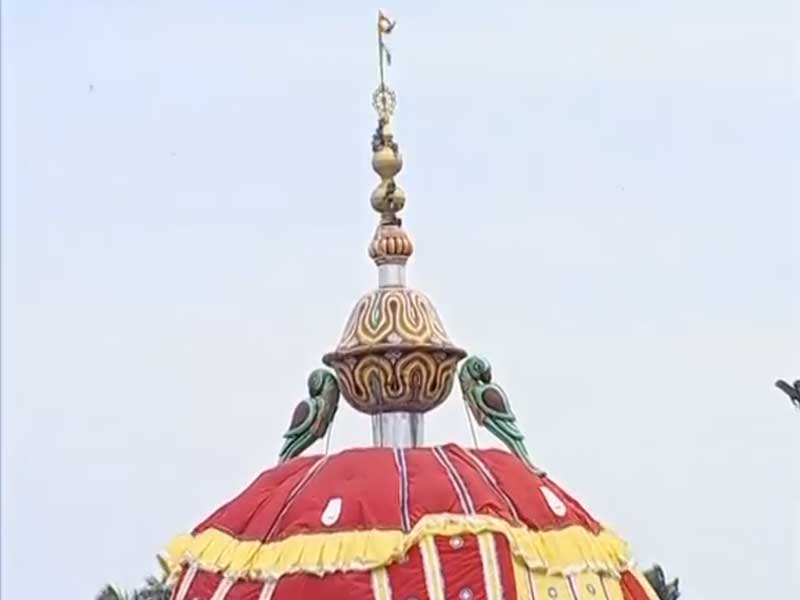 (On the right:) the top of Lord Jagannath's chariot.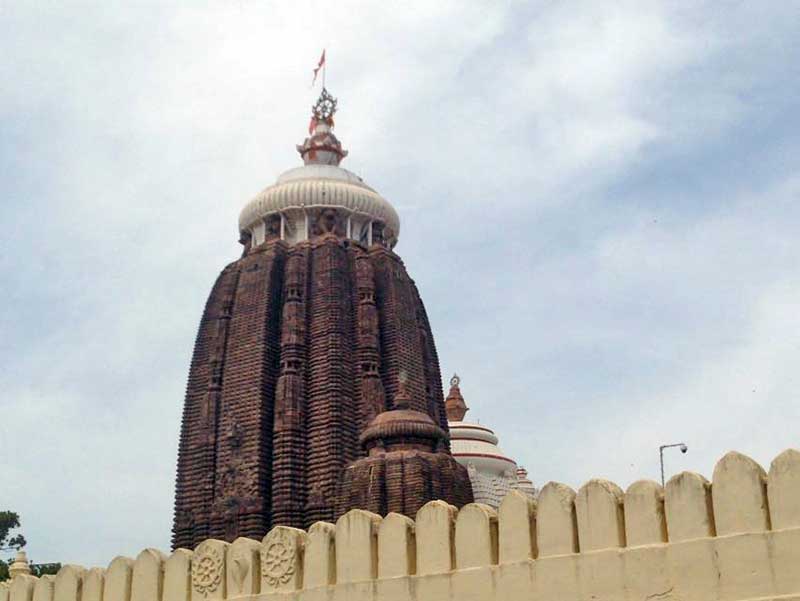 In the meantime, Sri Gurupadpadma Om Vishnupad Srila Bhakti Nirmal Acharya Maharaj is eagerly waiting with the devotees to have the darshan of the Lordships.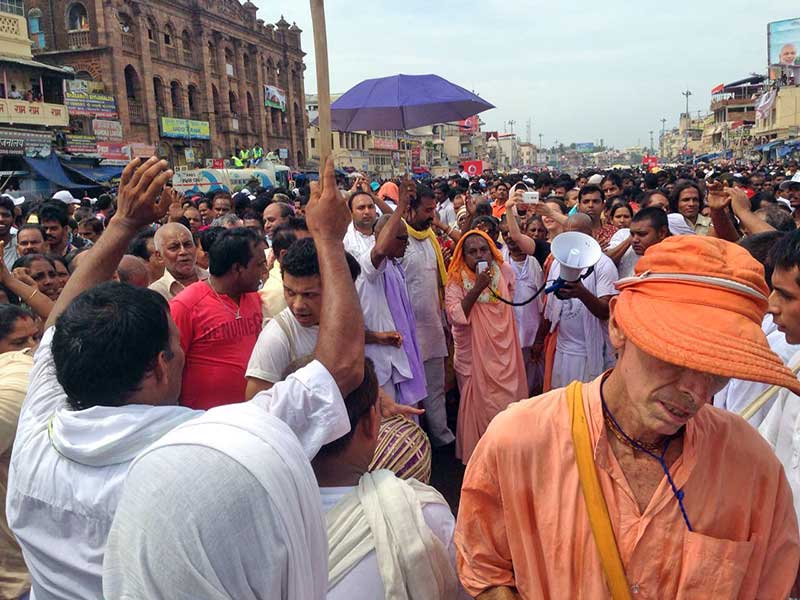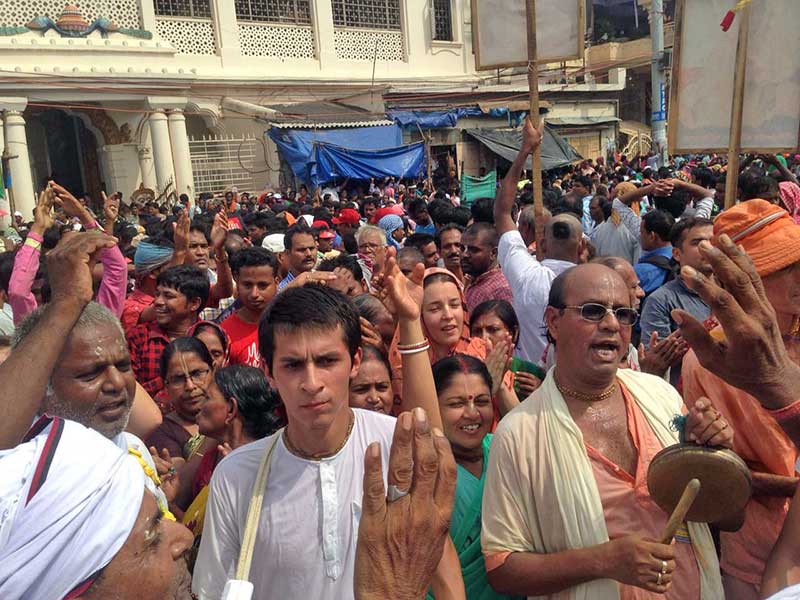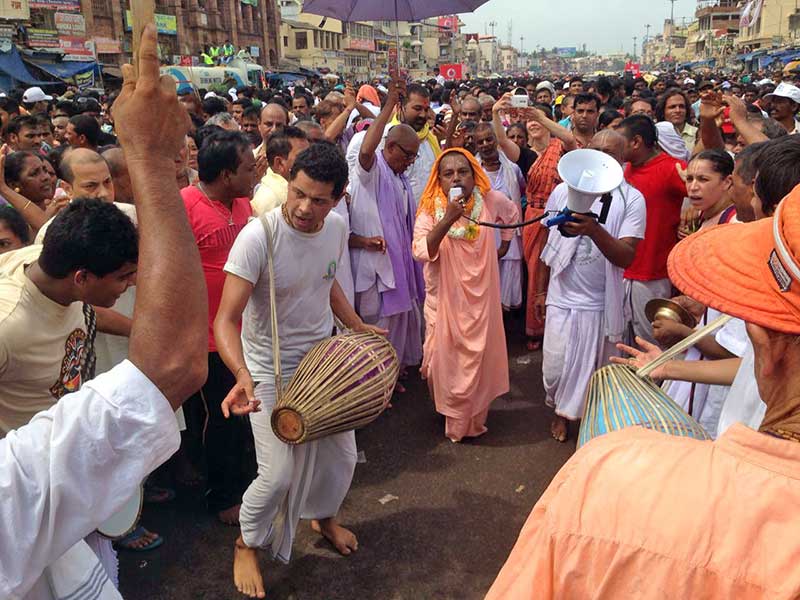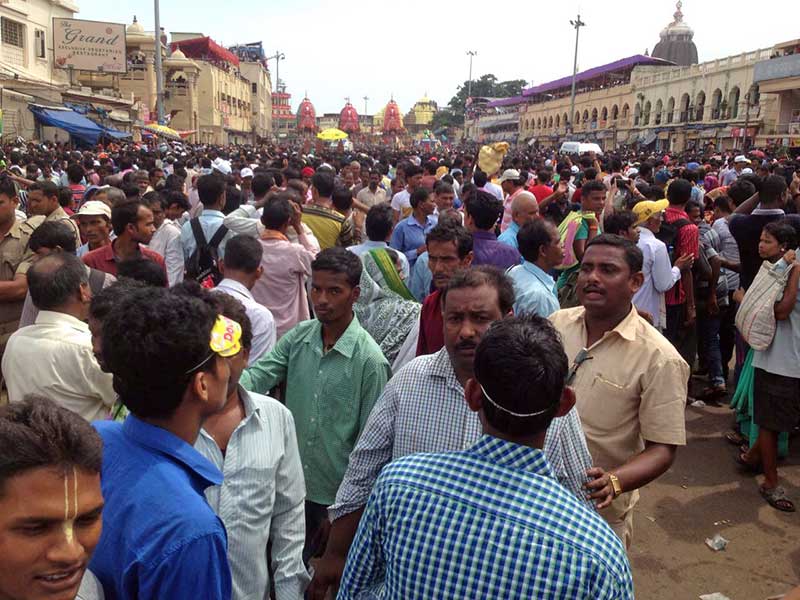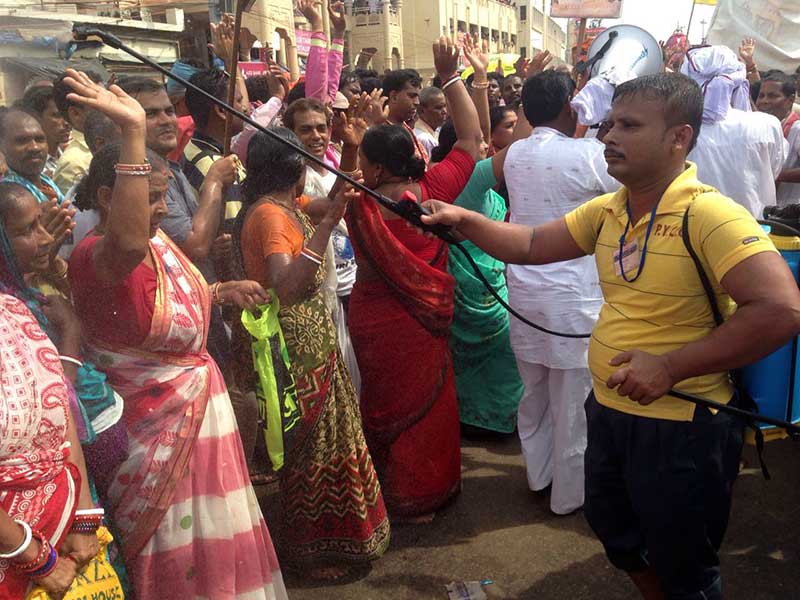 Keeping the body cool...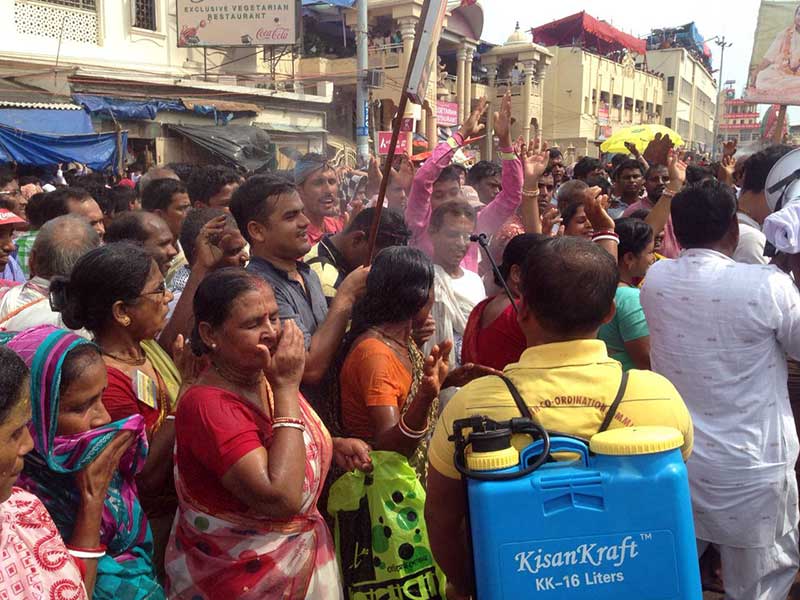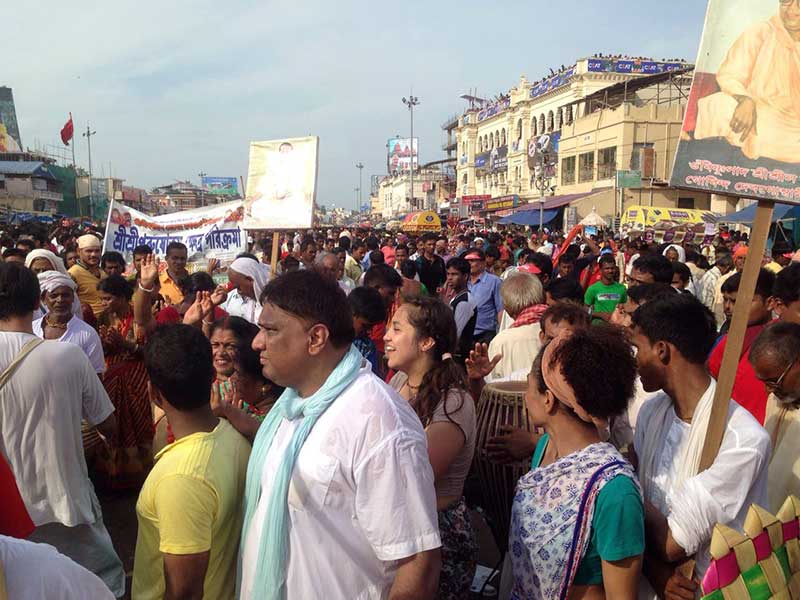 Our Math's party stood opposite Srila Saraswati Thakur Prabhupad's birthplace.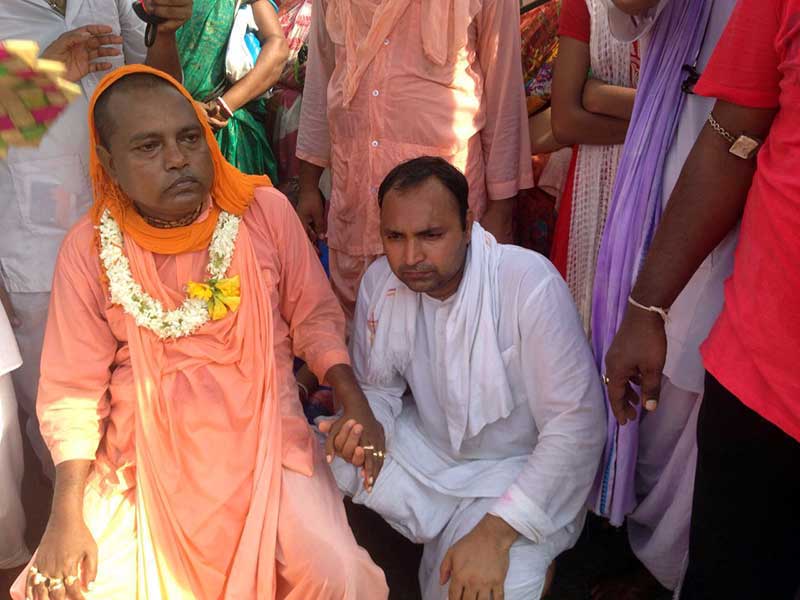 Rama Sundar Prabhu (Delhi) assisting His Divine Grace.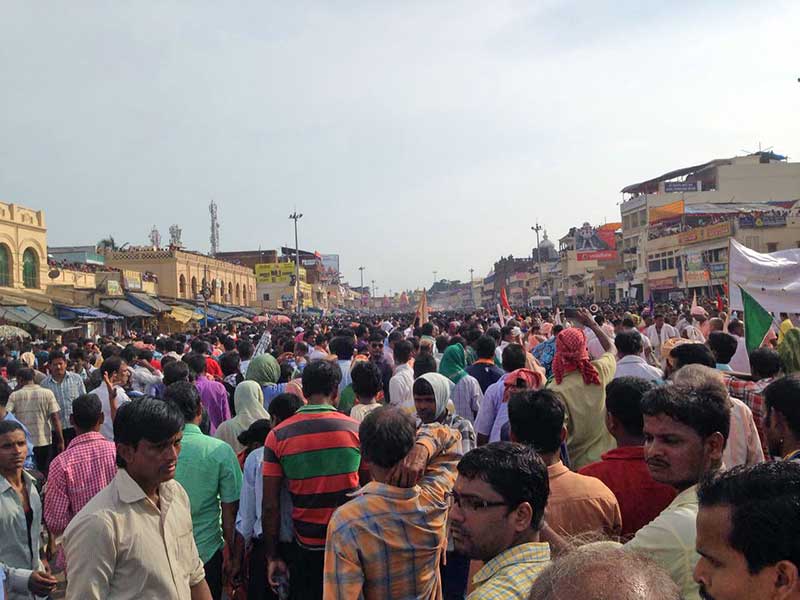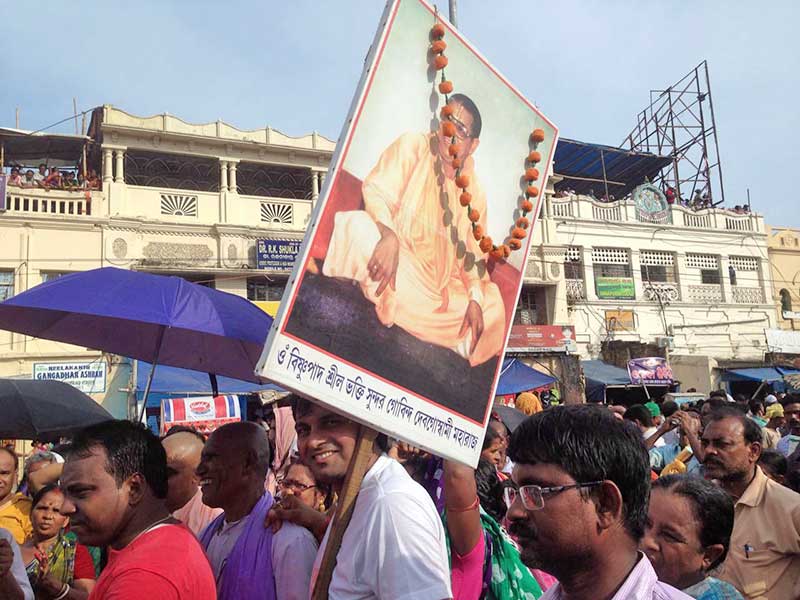 Madhu Mangal Prabhu (Delhi).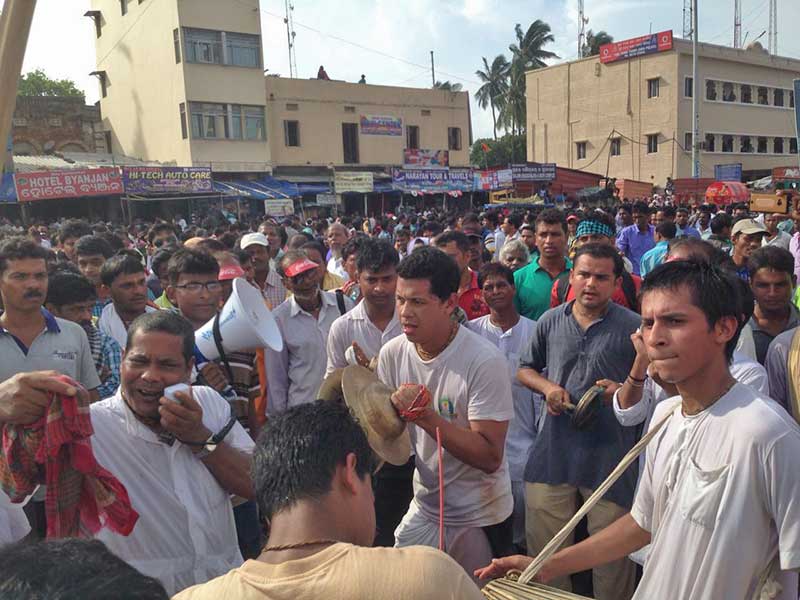 Keshto Prabhu, the manager of our Puri Temple continues the kirtan.

Ashok Prabhu (Hoogly)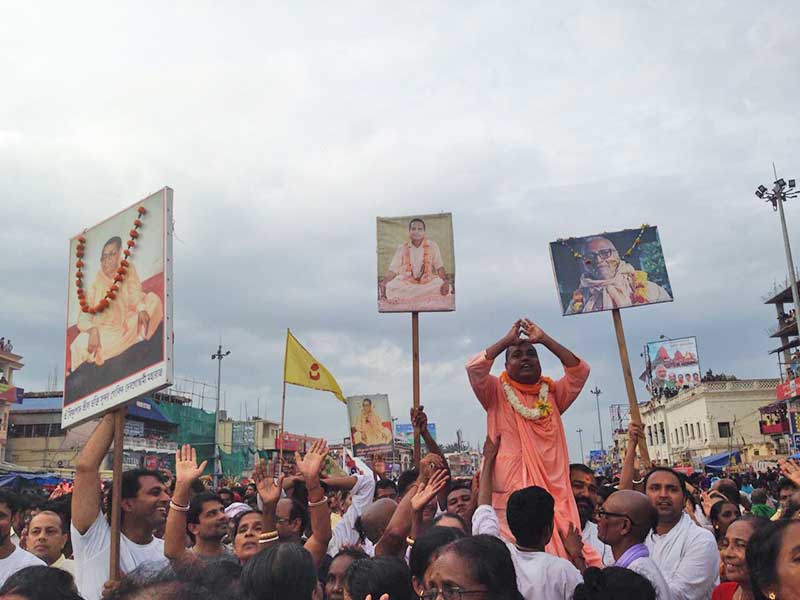 Jay Baladev! Jay Subhadra! Jay Jagannath!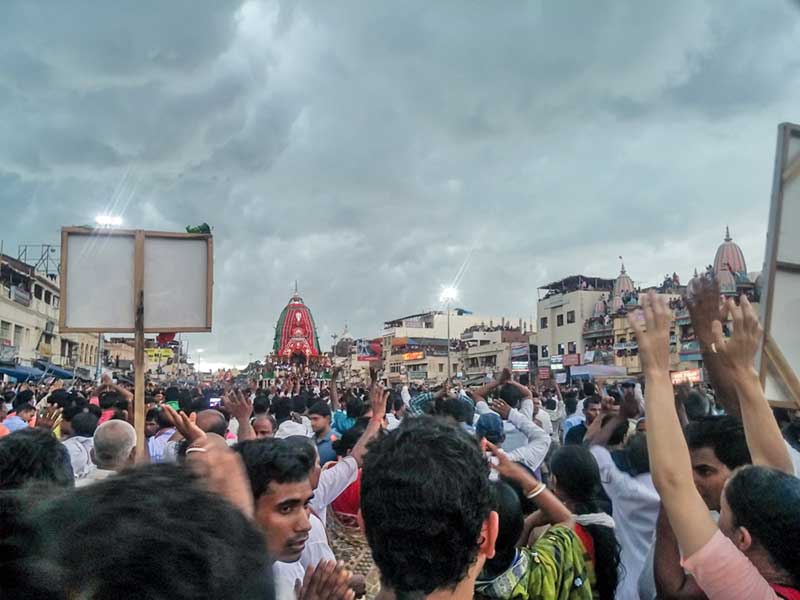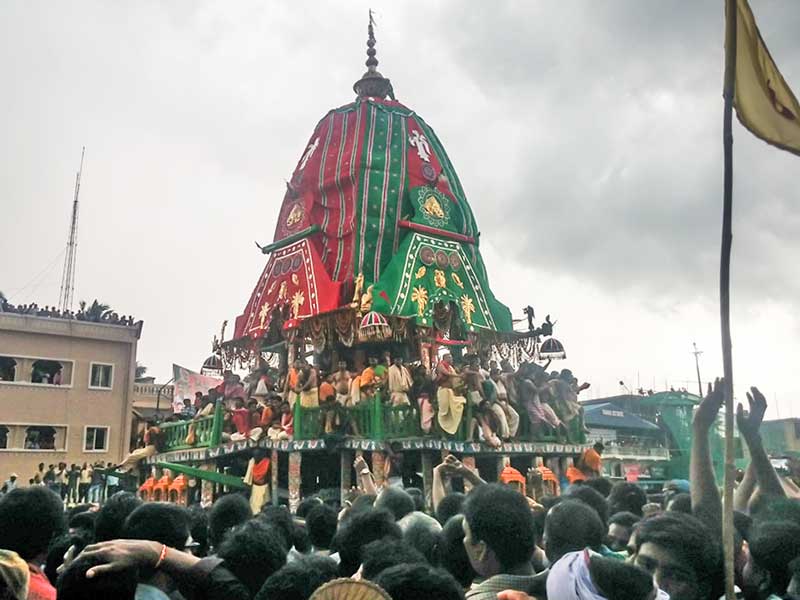 The chariot of Lord Baladev...

...and of Lady Subhadra.