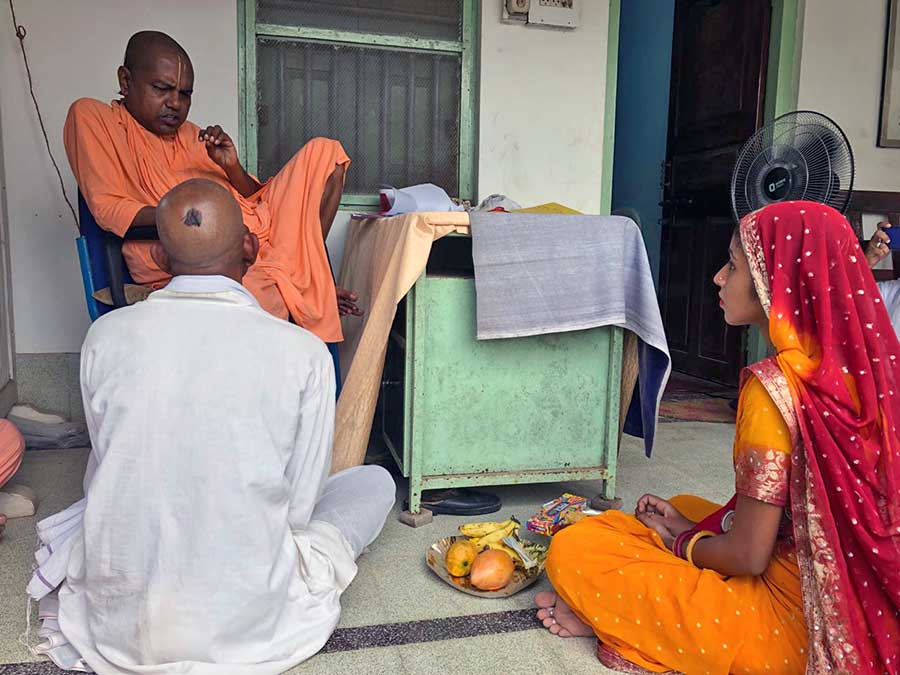 At Sri Chaitanya Saraswat Math, the day begins from morning arati, prasad seva and two initiations.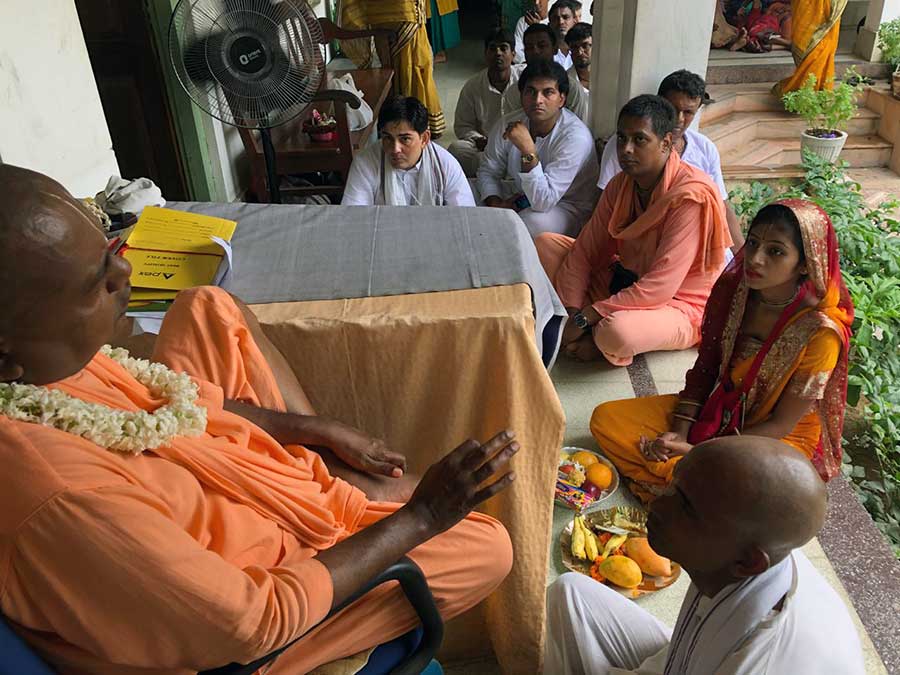 The holy Delhi bhakta-vrinda.

Noon prasad seva. His Divine Grace personally makes sure everybody takes full prasadam.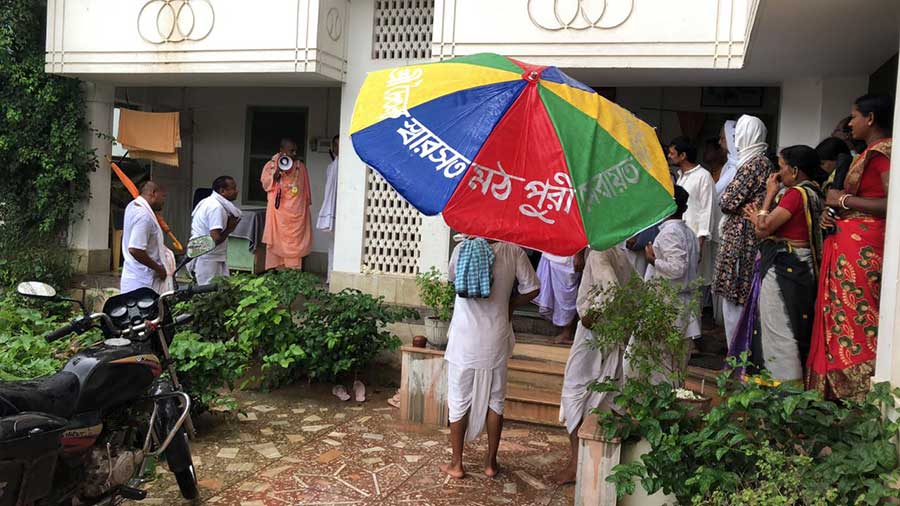 At about 1 p.m., the parikrama party sets off from the temple.
IN THE MEANTIME:

Lord Balabhadra coming out of the temple to the rhythmic beats and chants of the devotees and temple priests.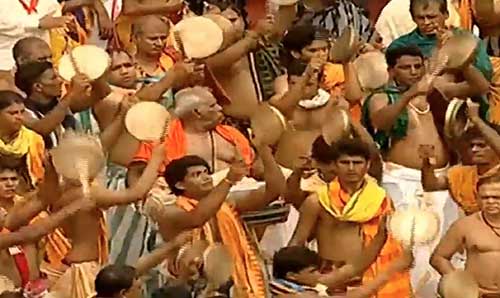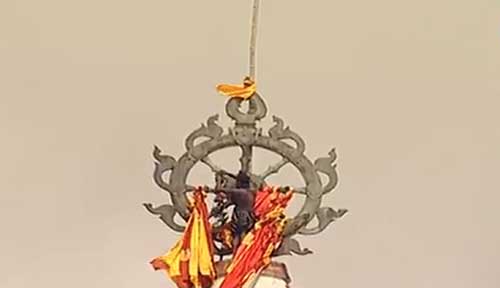 On the right: placing the garland atop the Temple chakra.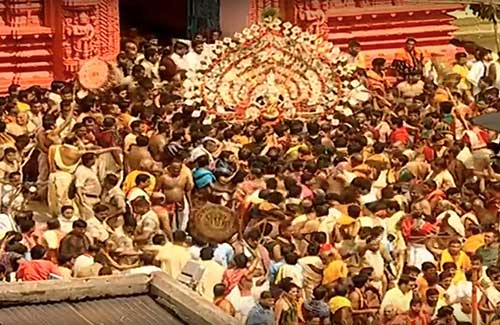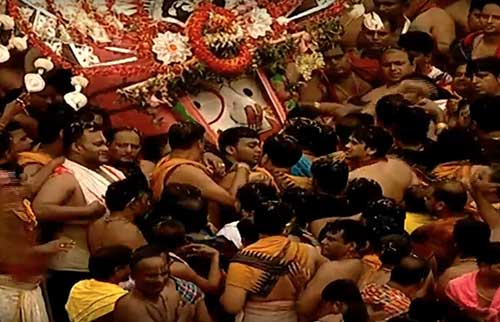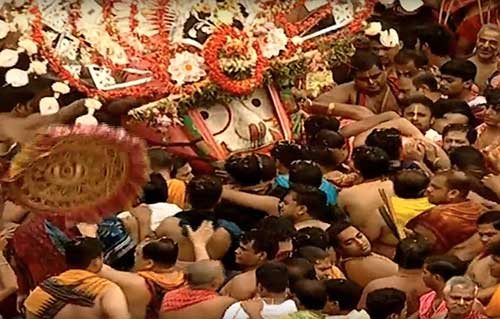 Lord Baladev proceeding towards His chariot.

First Lady Subhadra and then Lord Jagannath coming out of the temple.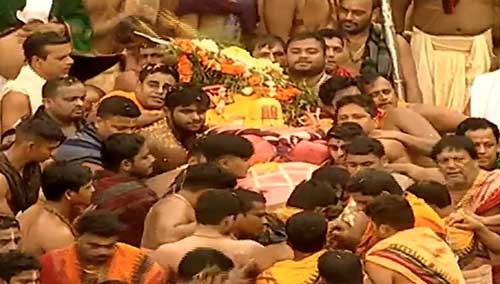 On the right: Lady Subhadra.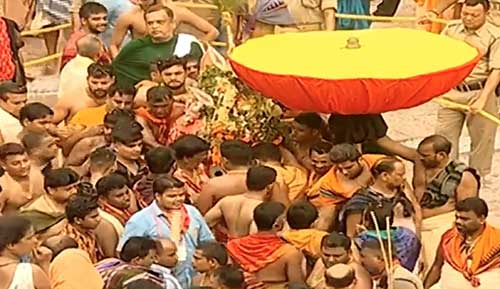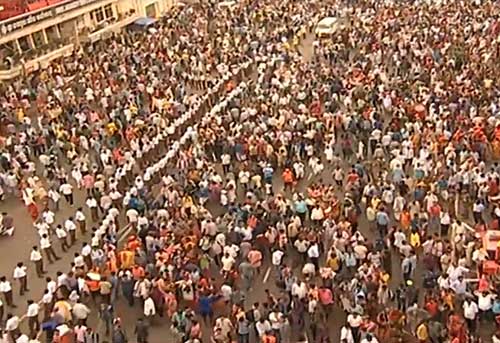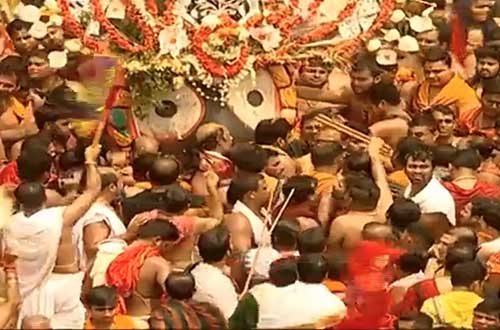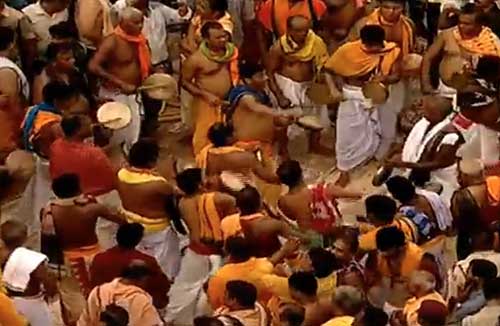 Priests and devotees dancing and beating the gong, celebrating the pastime of the Lord.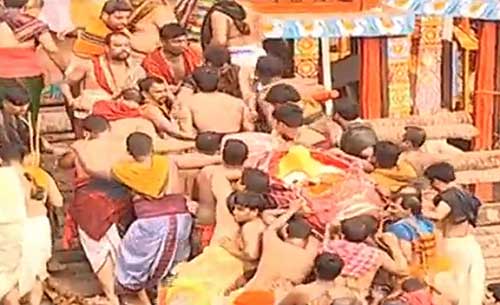 On the left: Lady Subhadra mounting Her chariot. On the right: Lord Balabhadra entering His chariot.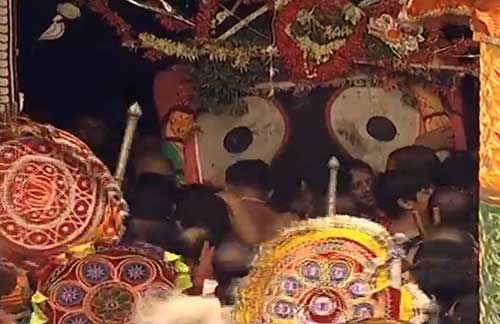 Left: Lord Jagannathdev leaving the temple and proceeding towards His chariot.

Right: Devi above the entrance of Sri Jagannath Temple.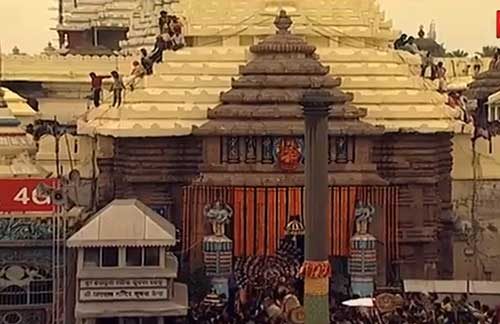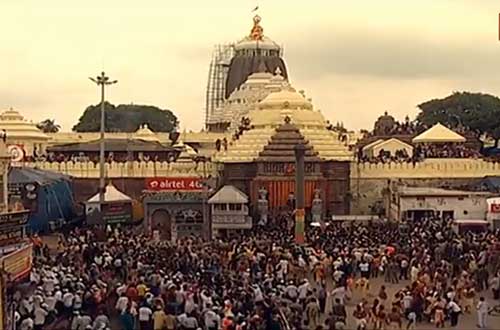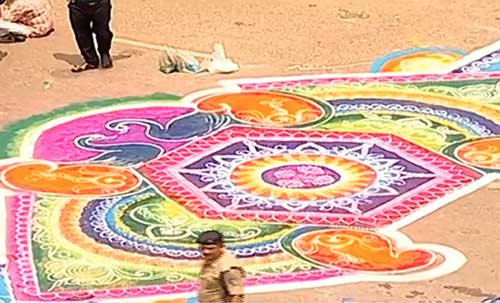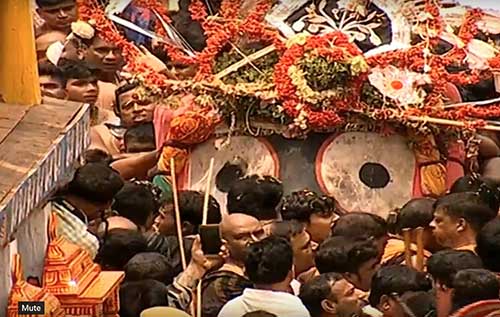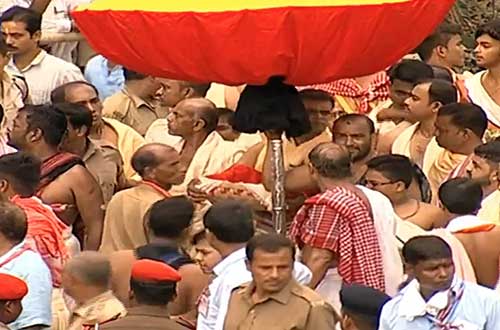 Lord Jagannathdev mounting His chariot.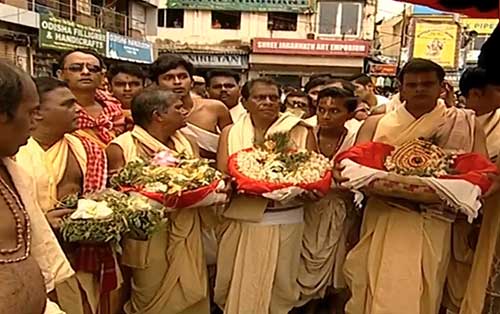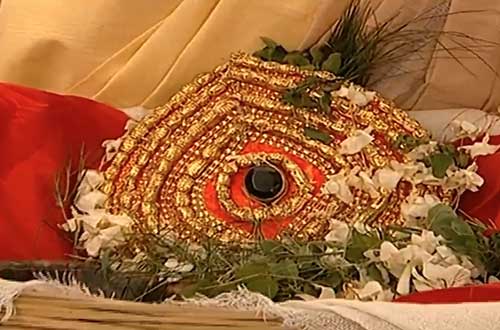 Priests holding the crowns of Their Lordships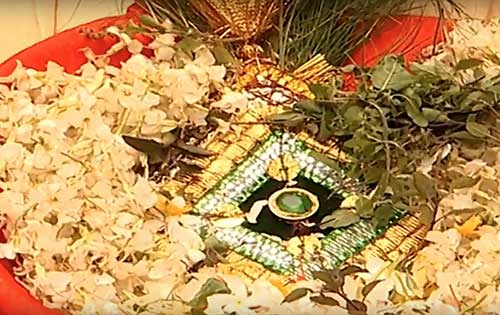 Lord Balaram's and Lady Subhadra's crown jewels.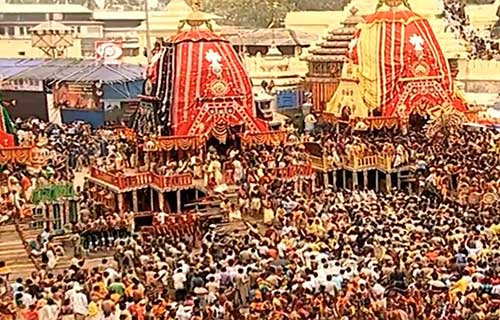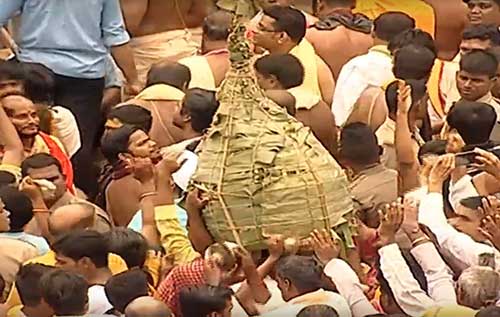 On the left: the palanquin of the King.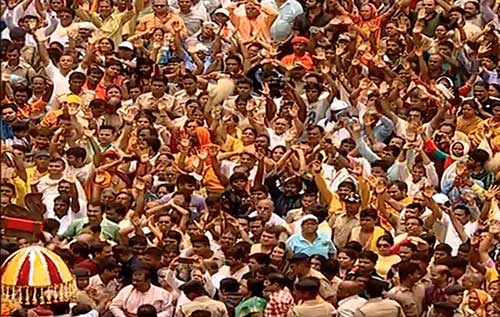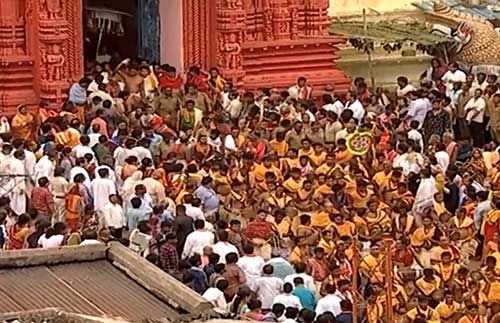 After the Lordships are seated on Their chariots, the priests carry out a Deity of the Lord and carry it to the chariots.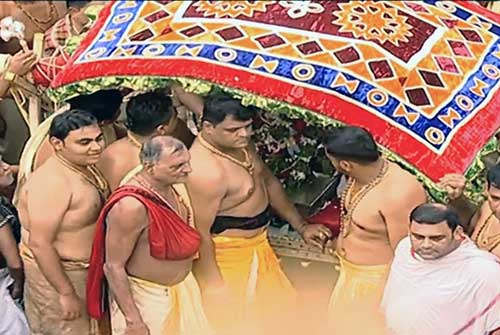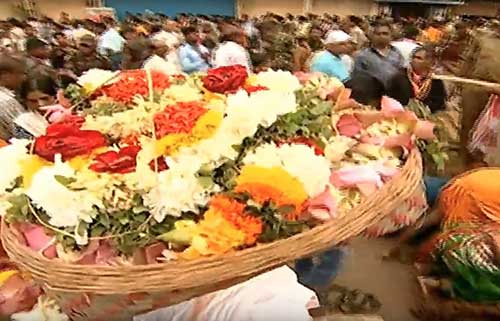 Flowers, garlands and lots of other paraphernalia of Their Lordships keeps coming for hours until Their Lordships are fully decorated and settled in Their chariots.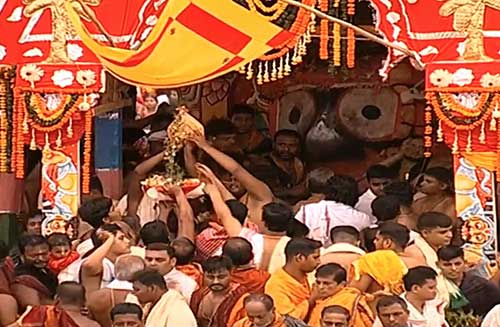 Tying up the crown.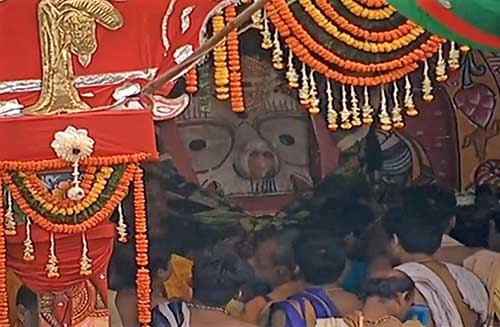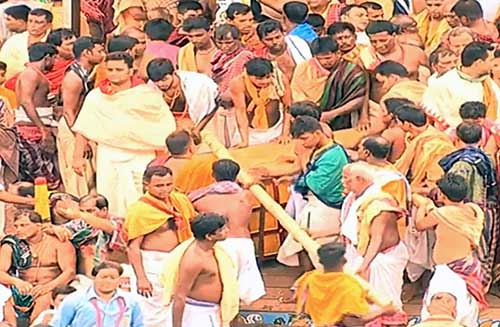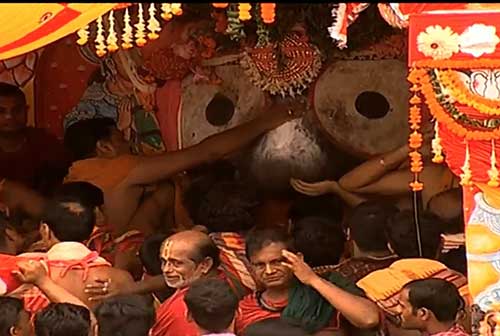 The priests offering camphor to the Lord.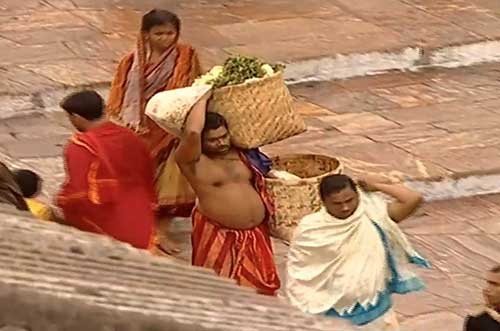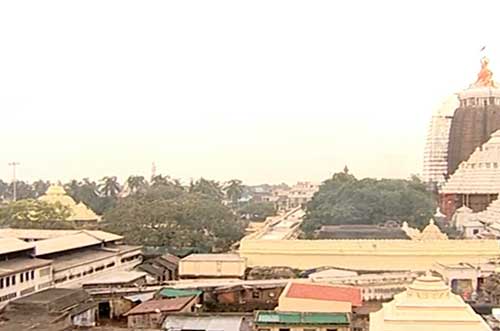 Shortly after the noon, the King comes out of the temple and is carried to the chariots in the palanquin.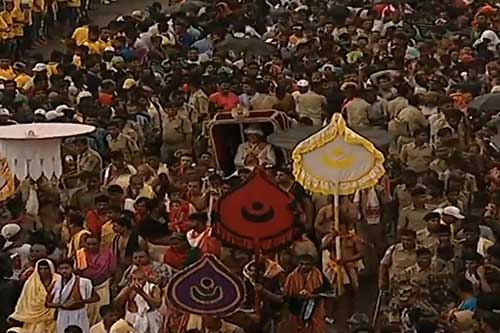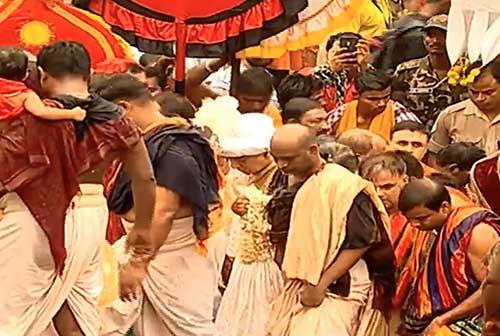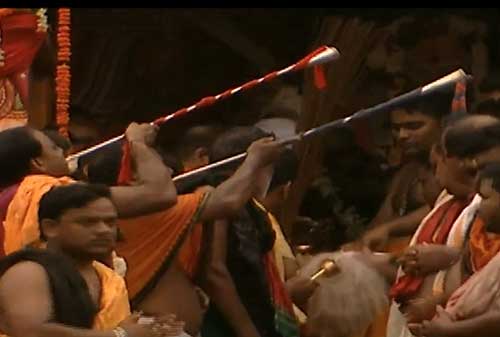 At each of the chariots, the King offers full arati to Their Lordships.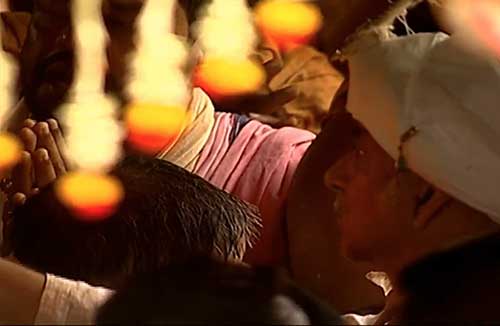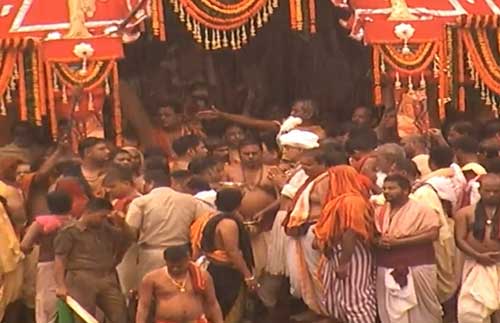 Following the ages-long tradition, the King circumambulates and sweeps the chariot with a broom.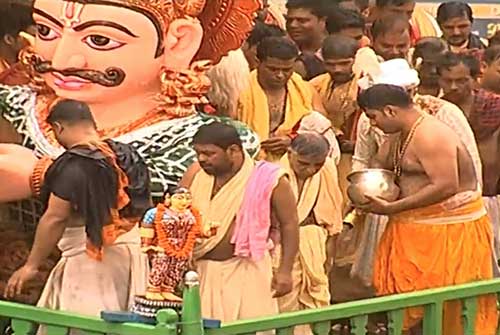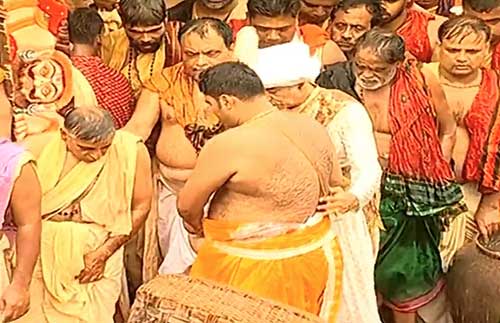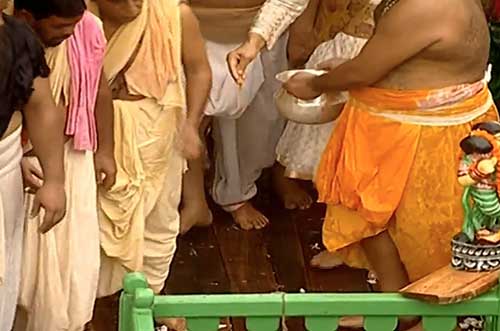 After that, he circumambulates the chariots two more times sprinkling a mixture of camphor, sandalwood, etc.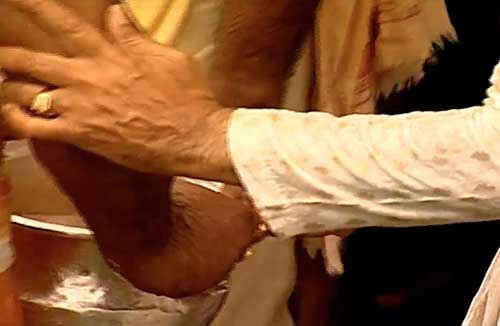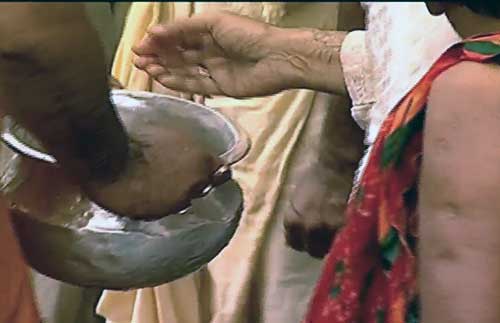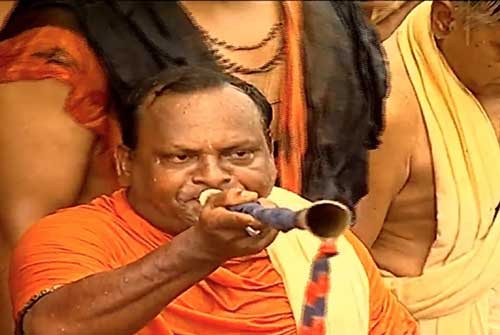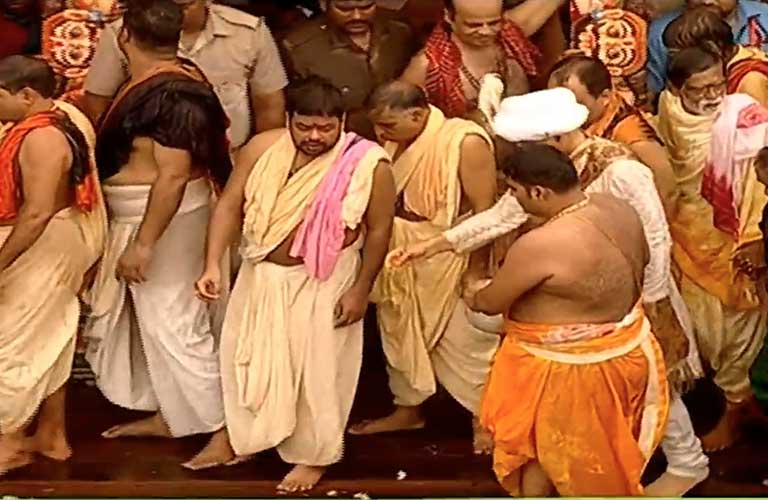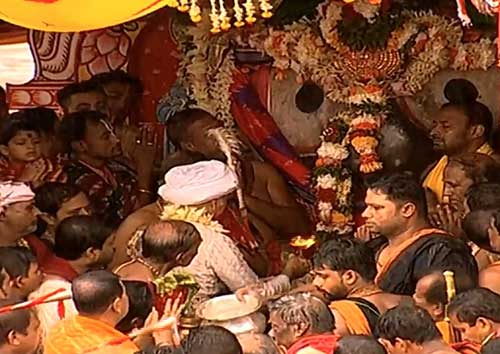 At the chariot of Lord Jagannathdev.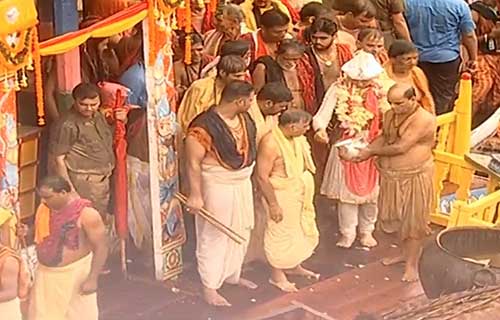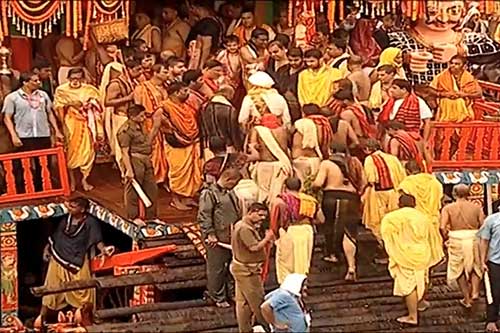 Entering the chariot of Lady Subhadra.

After the auspicious offerings and pujas are done, the priests start harnessing the horses and prepare for the journey.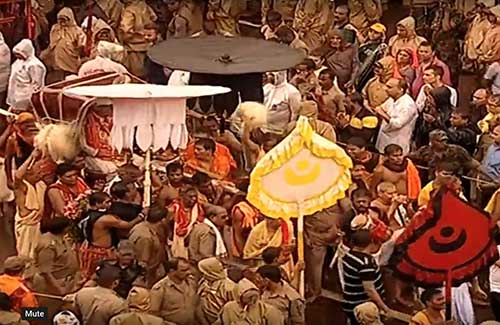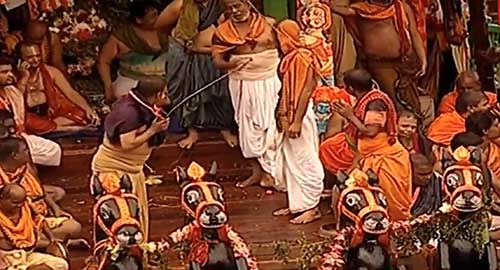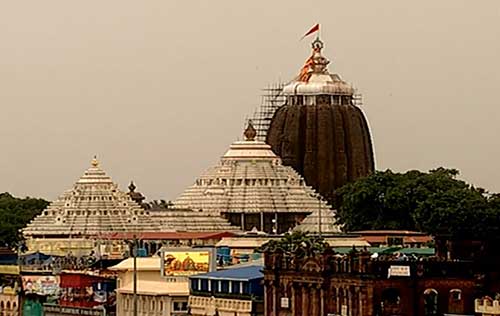 Thus commences the journey of Lord Jagannath, Lord Baladev and Lady Subhadra from Nilachal to Sundarachal (from Jagannath Temple to Gundicha Temple, that is from Dvaraka to Vrindavan).