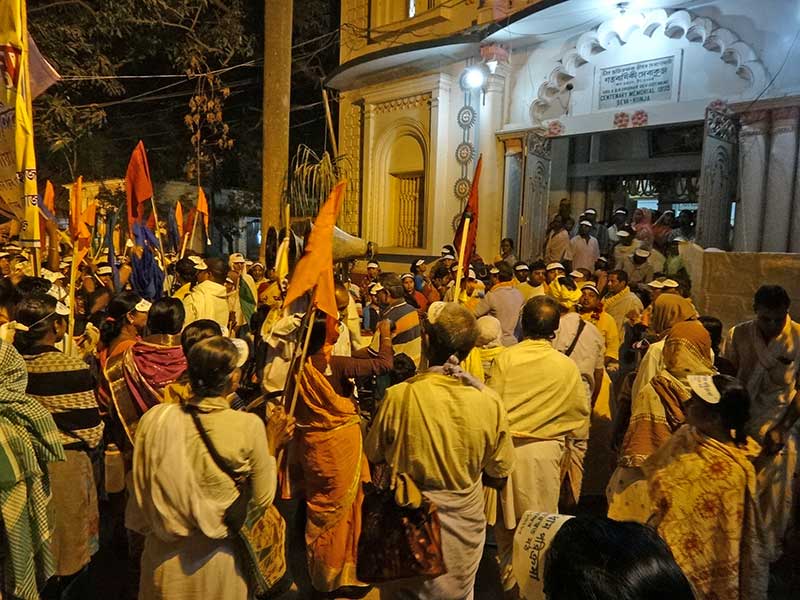 His Divine Grace gathers the devotees in front of the Centenary Museum at 5 a.m. and starts the kirtan.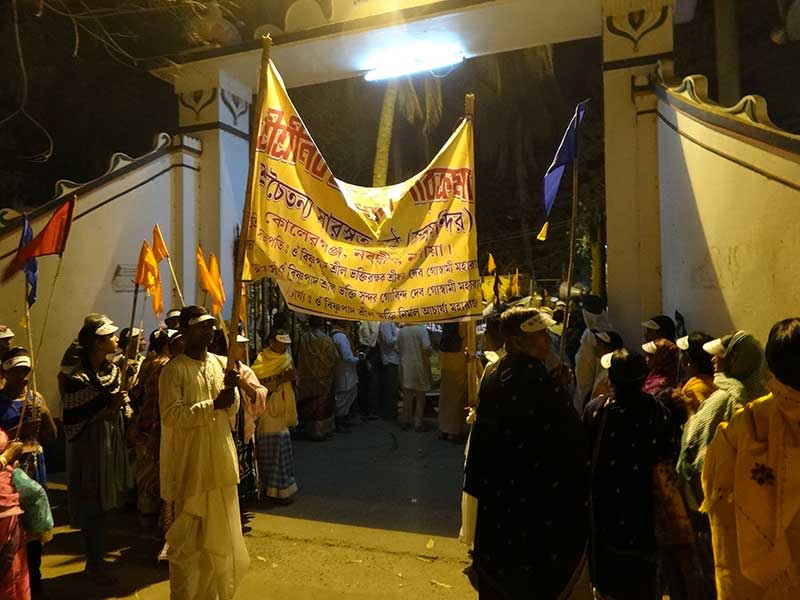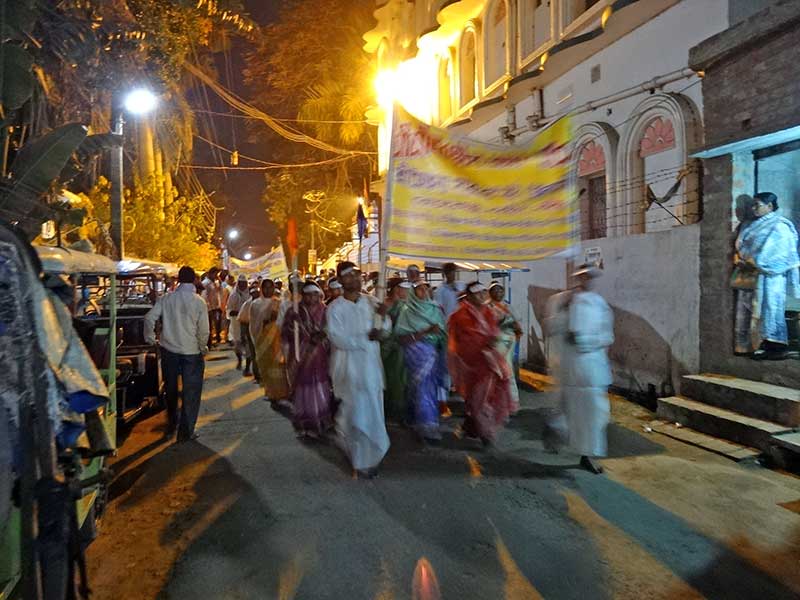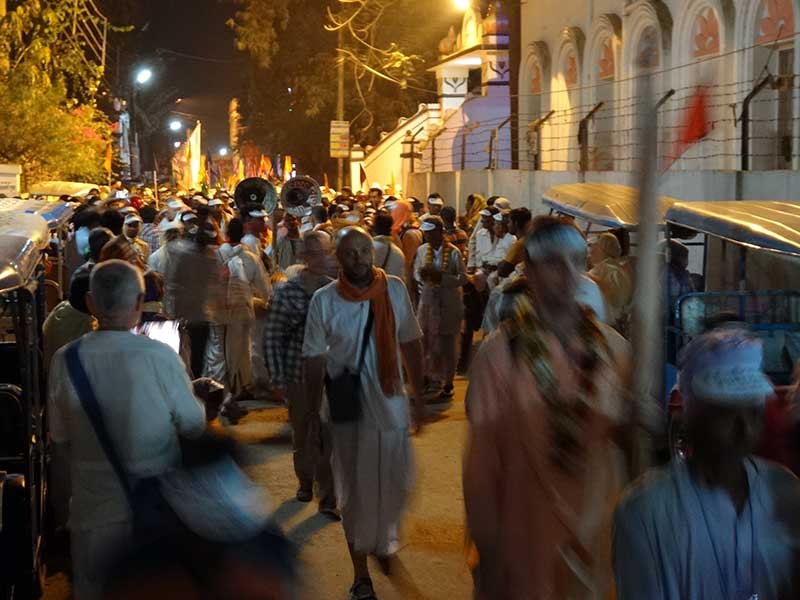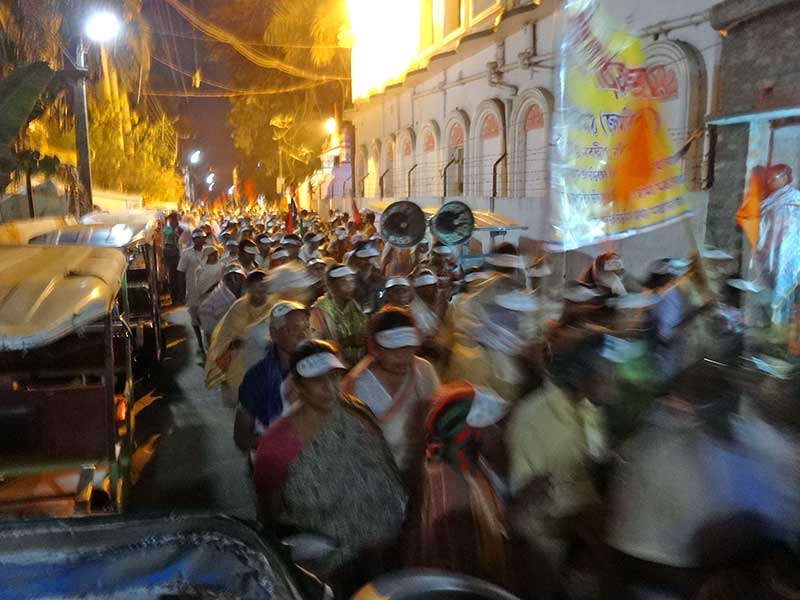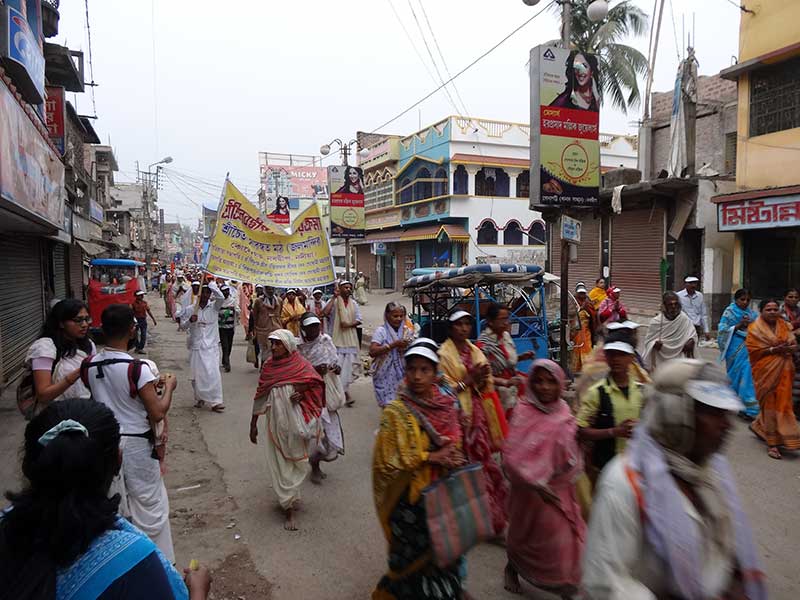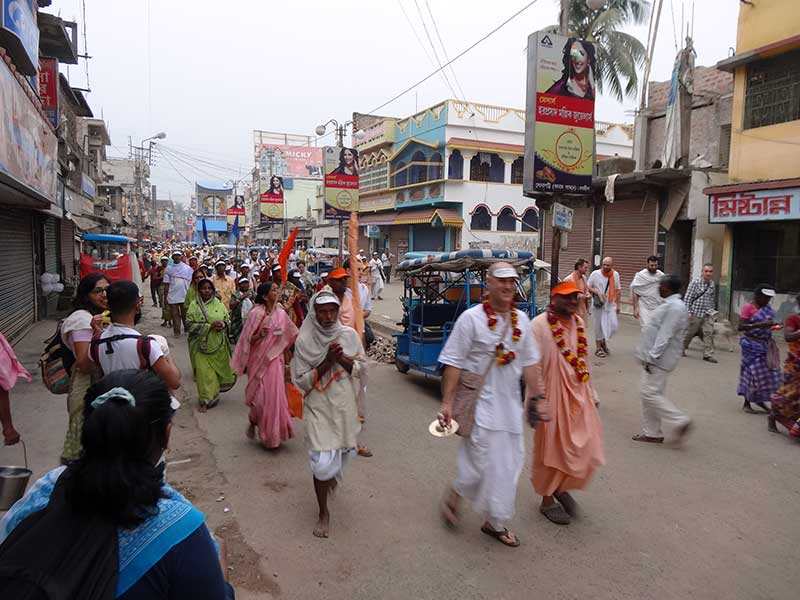 The sankirtan party is arriving at the ghat to cross the holy Ganges.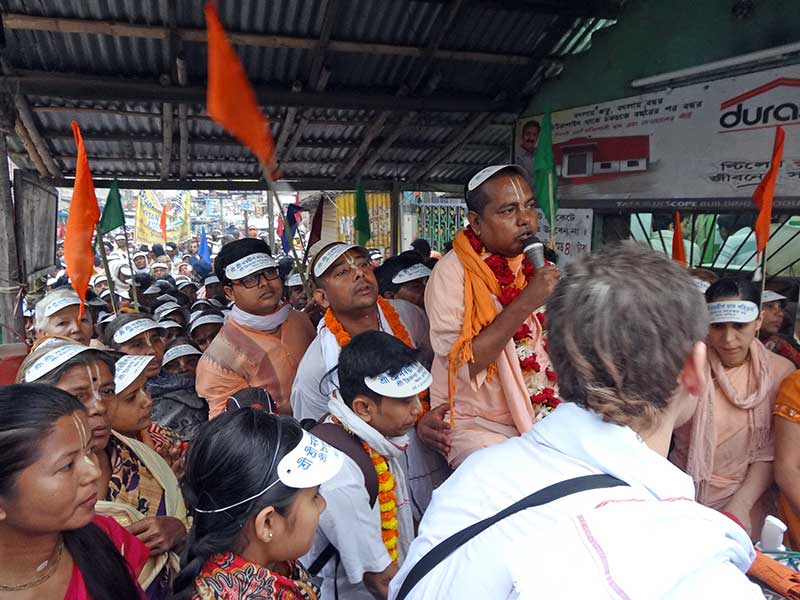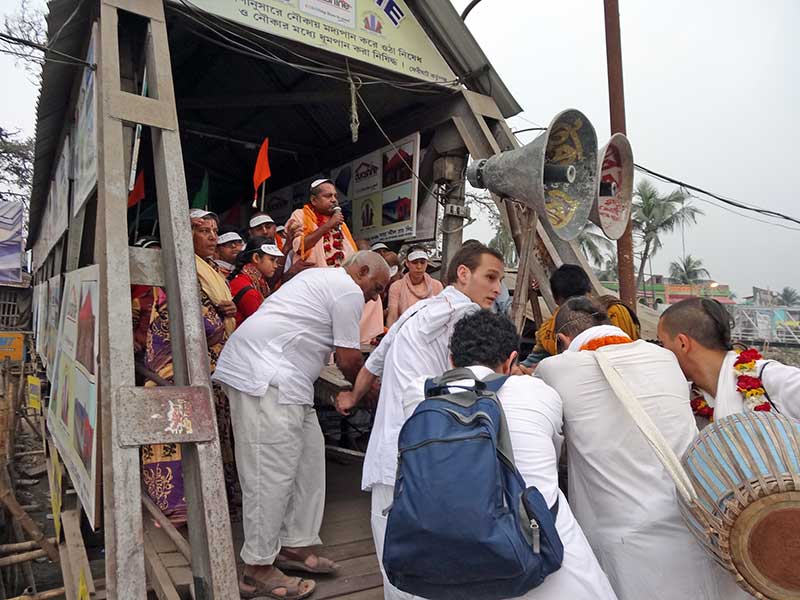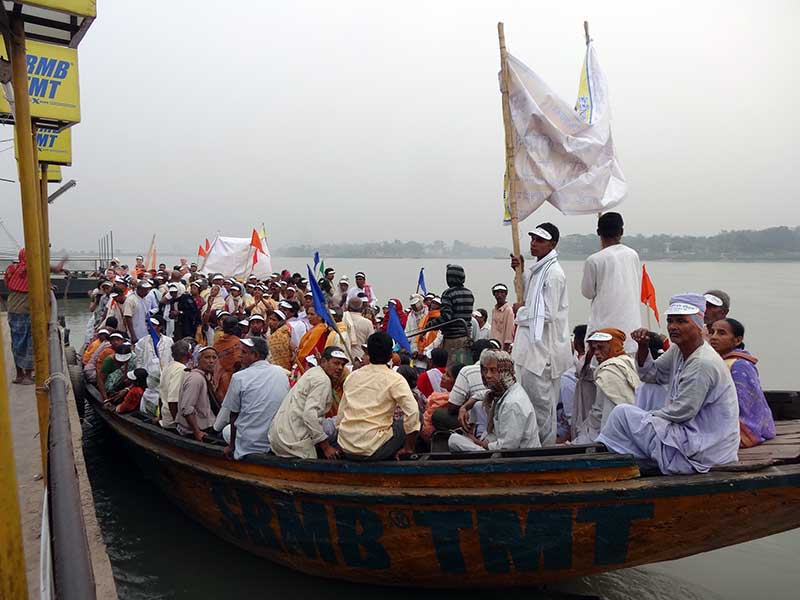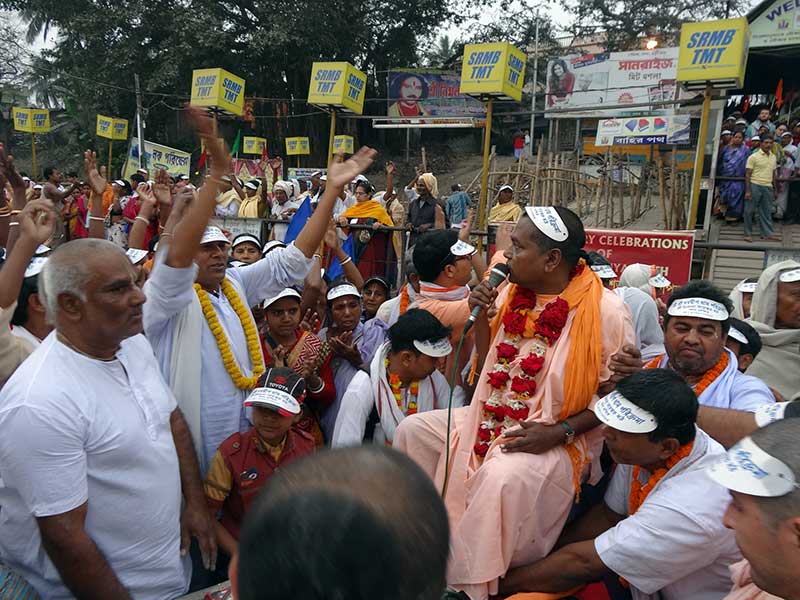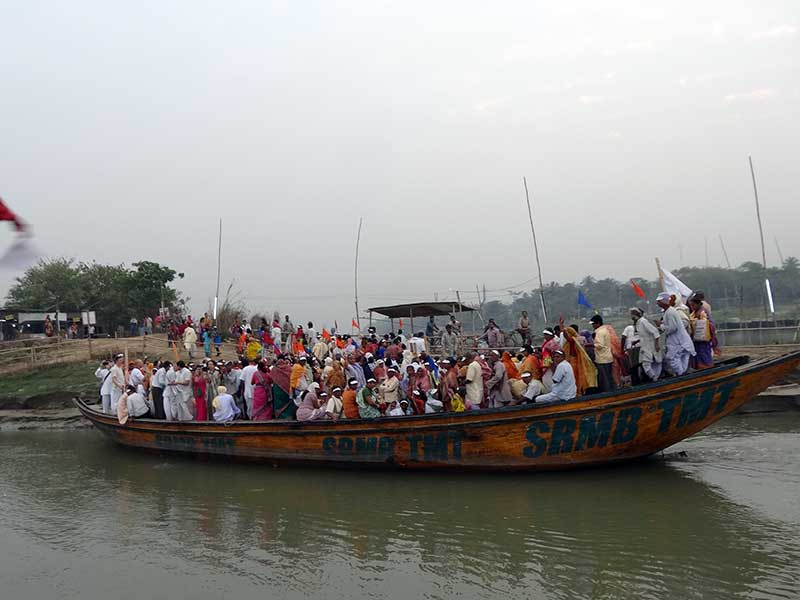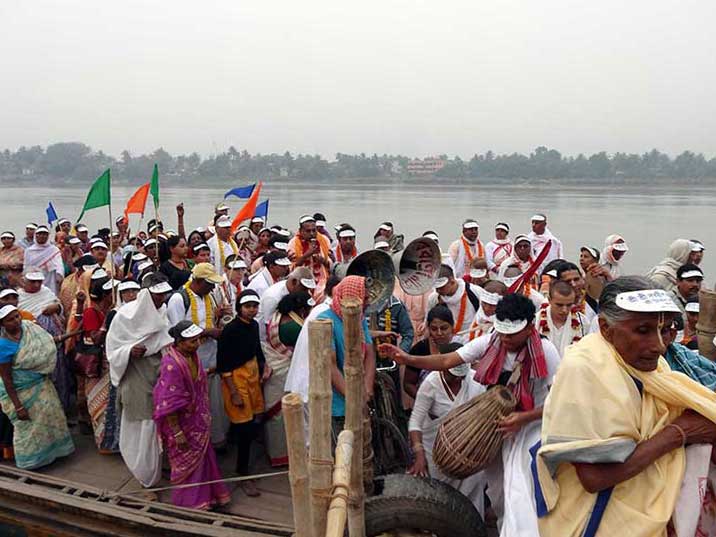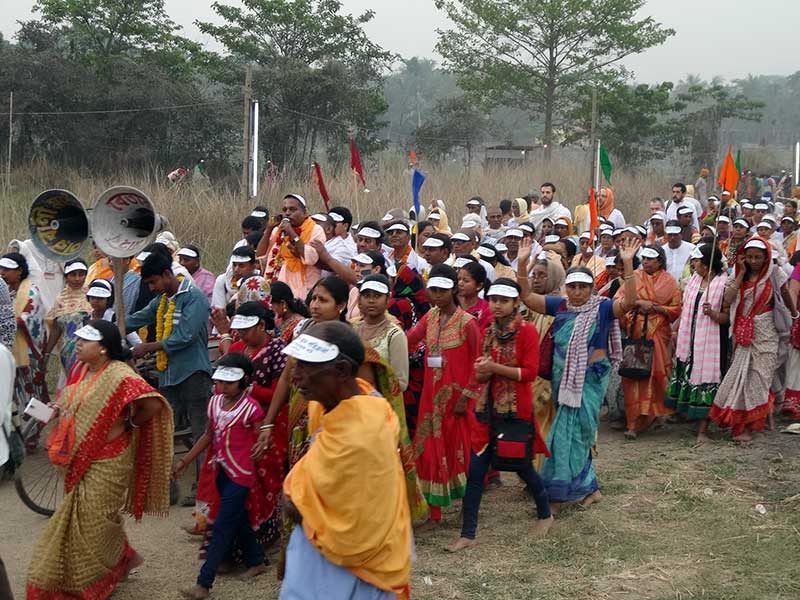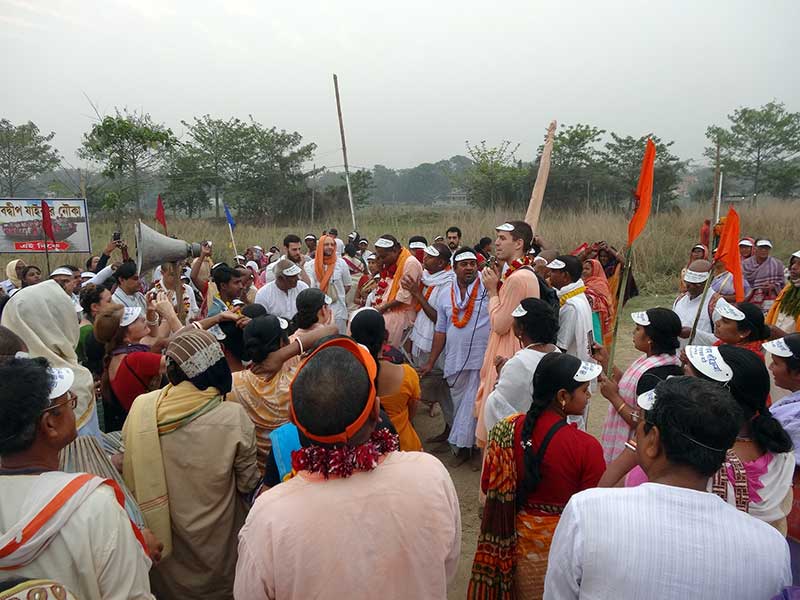 Sripad Tyagi Maharaj speaks about the glories of Ganga Mata while waiting for all devotees to cross the Ganges.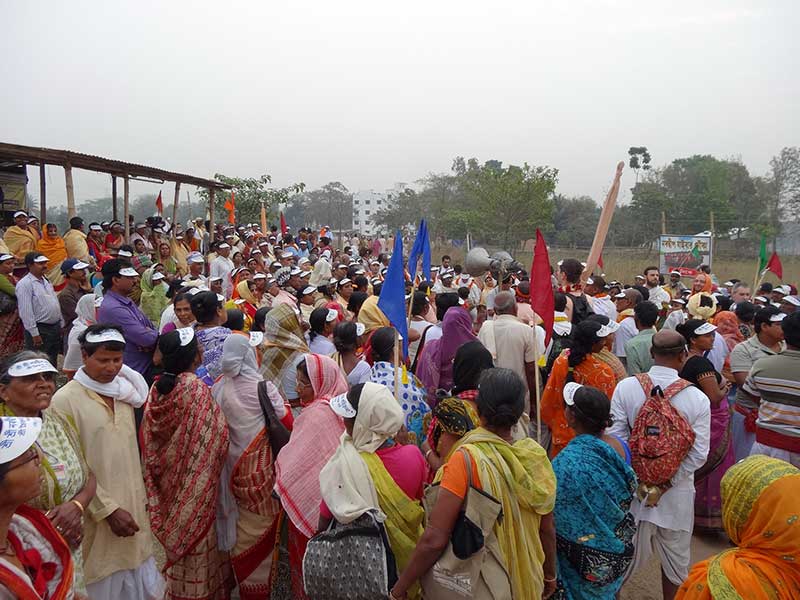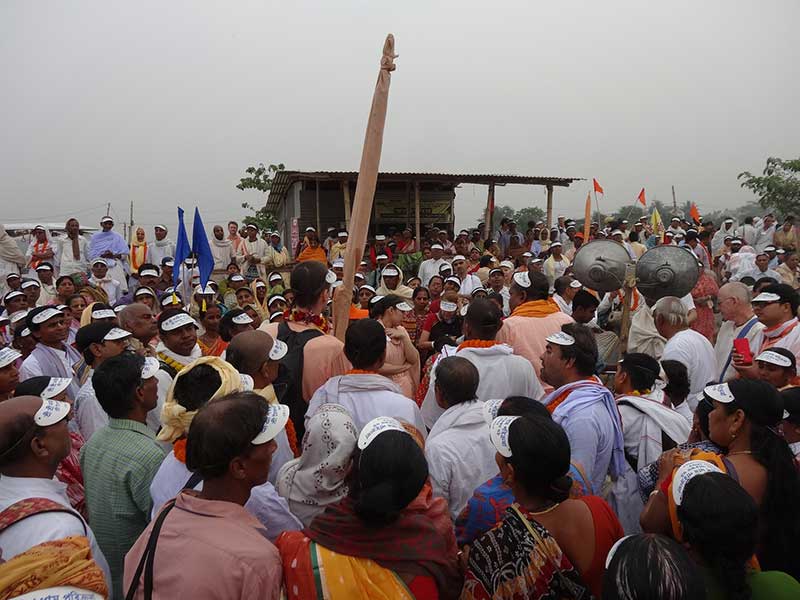 The first stop is Srila Madhav Maharaj's temple.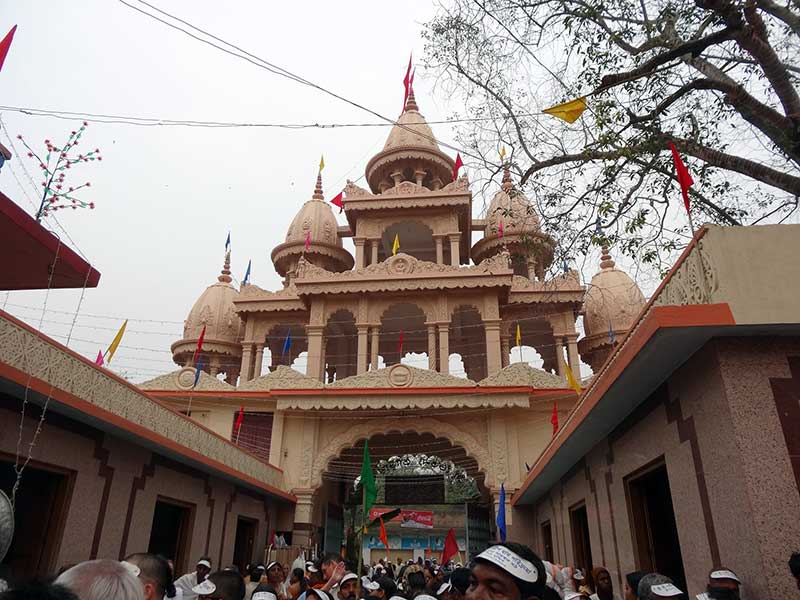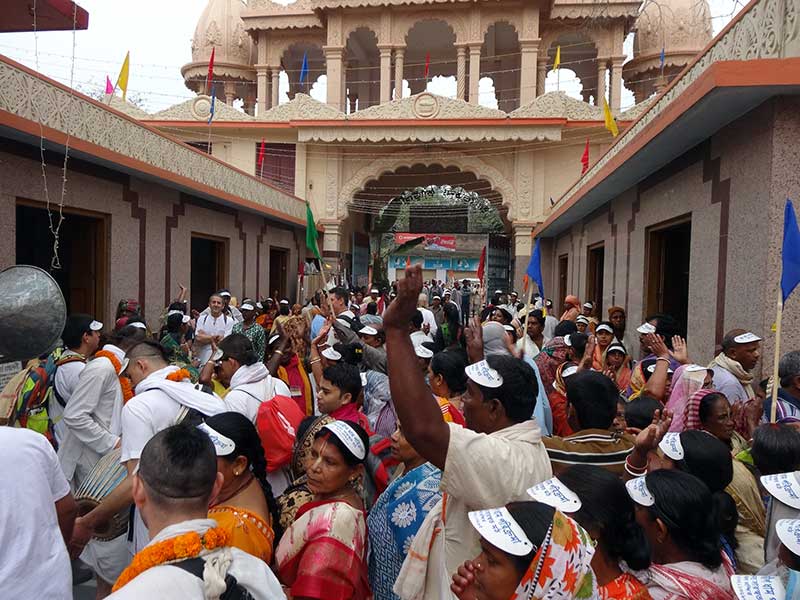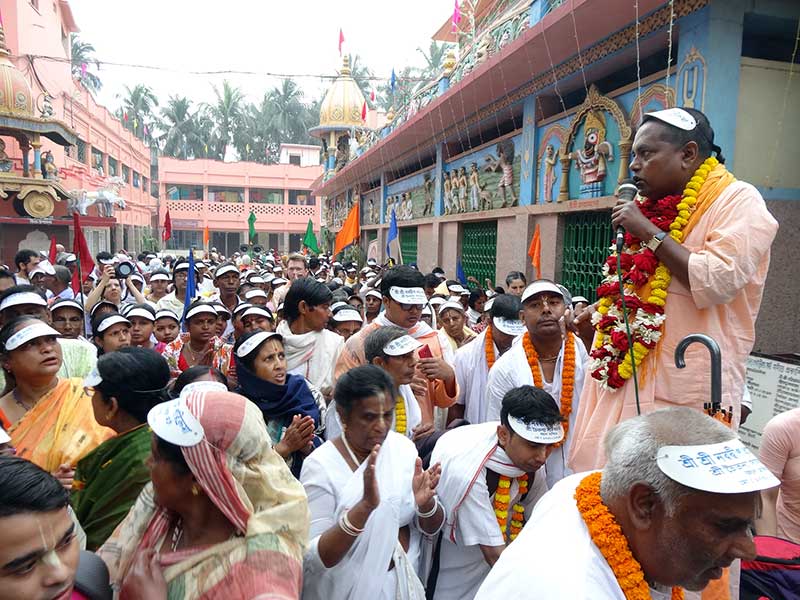 At Sri Nandanacharya Bhavan, the second stop of the parikrama. The temple is established at the place where Lord Nityananda and Lord Gauranga met for the first time.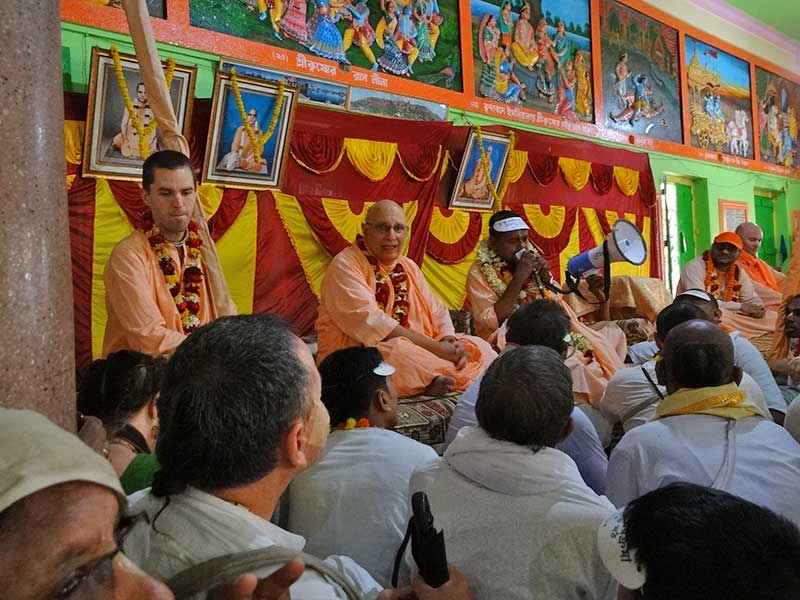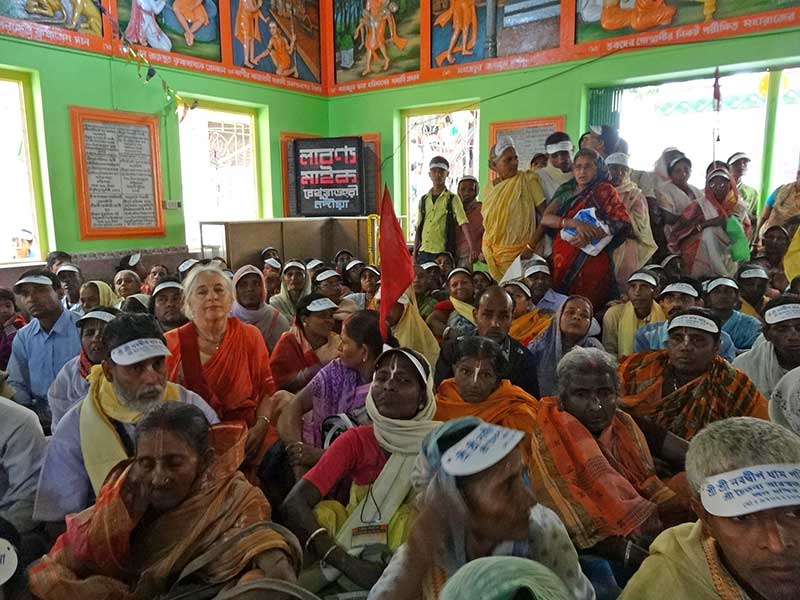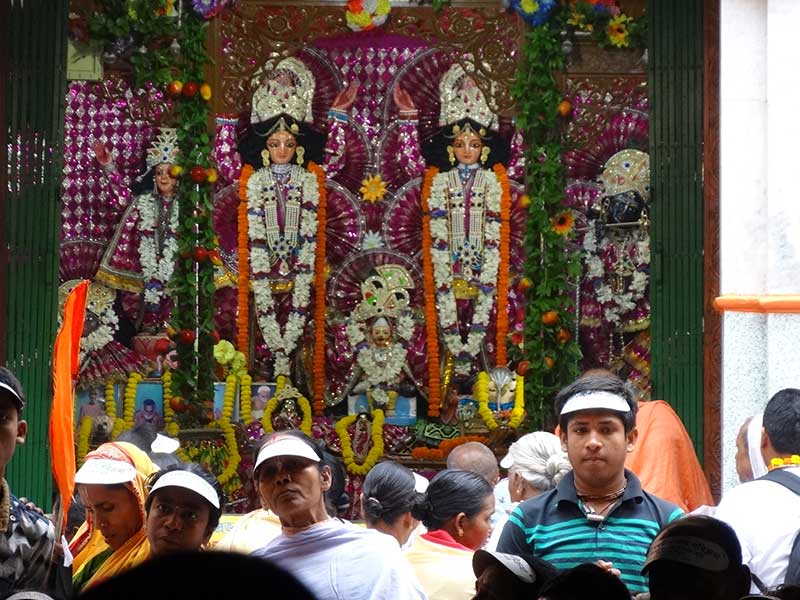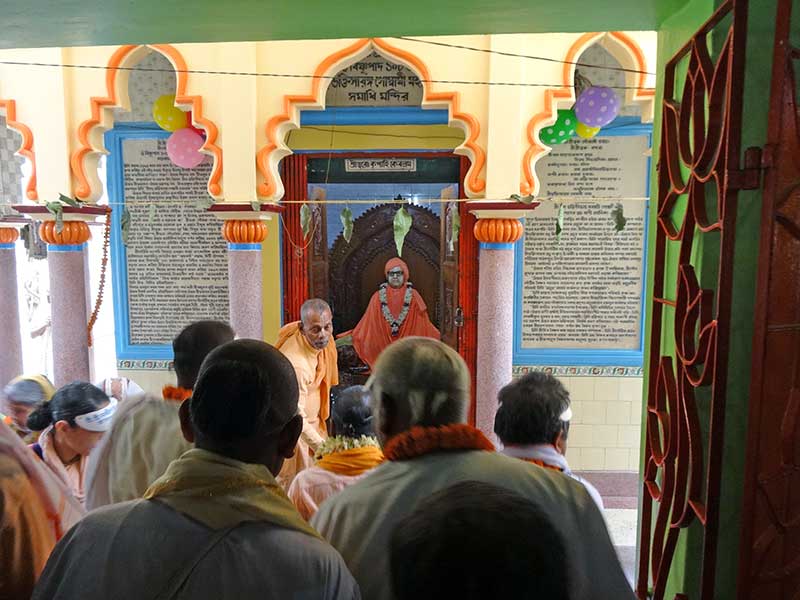 Samadhi-mandir of Srila Bhakti Saranga Goswami Maharaj, the founder of the temple.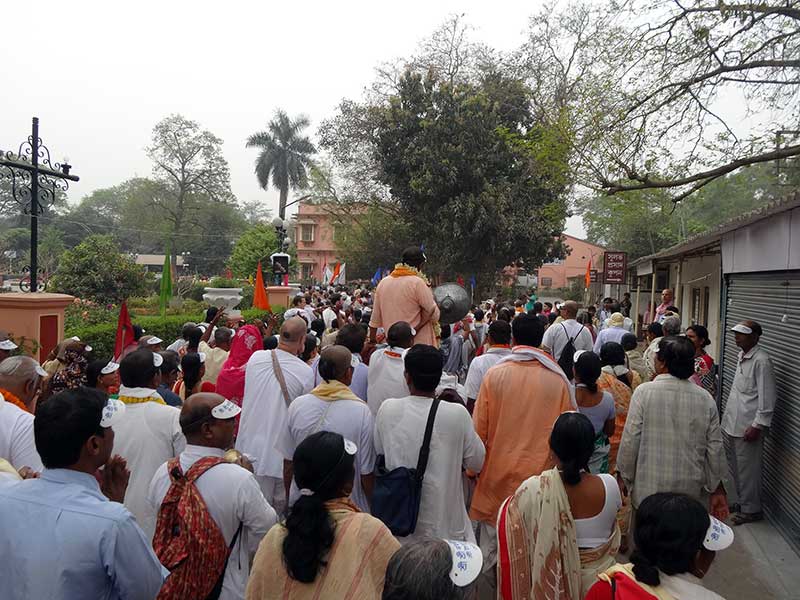 Arriving at the next stop: puspa samadhi-mandir of Srila A.C. Bhaktivedanta Swami Maharaj.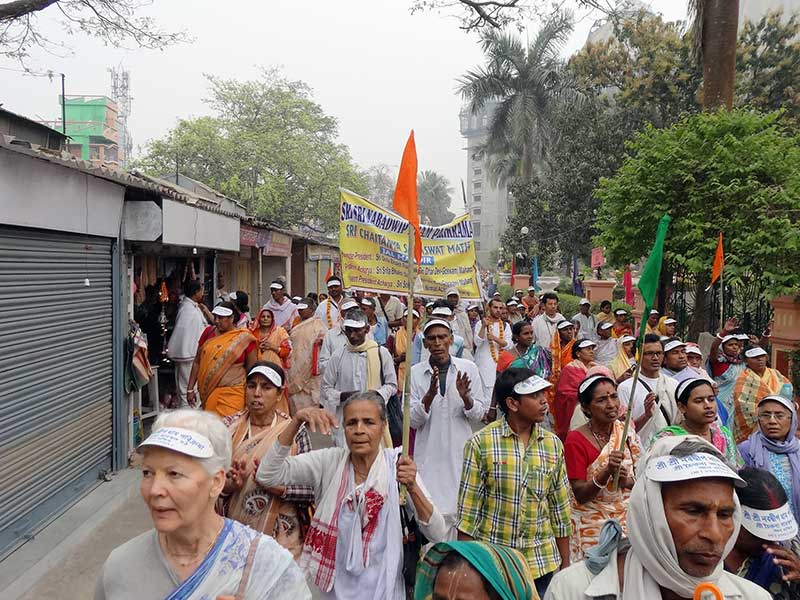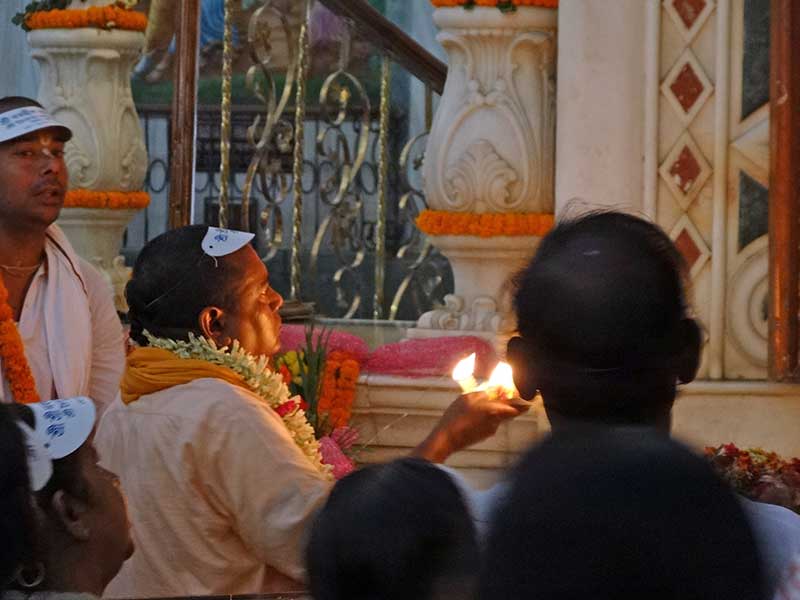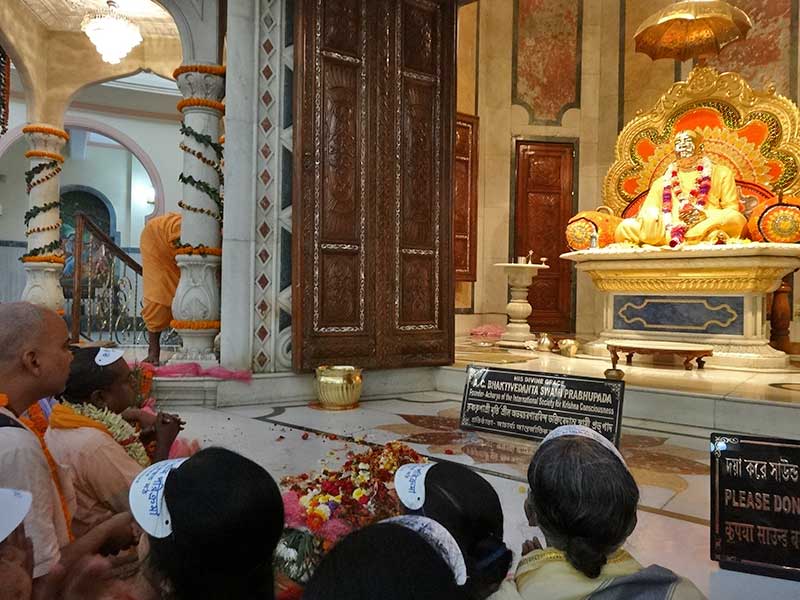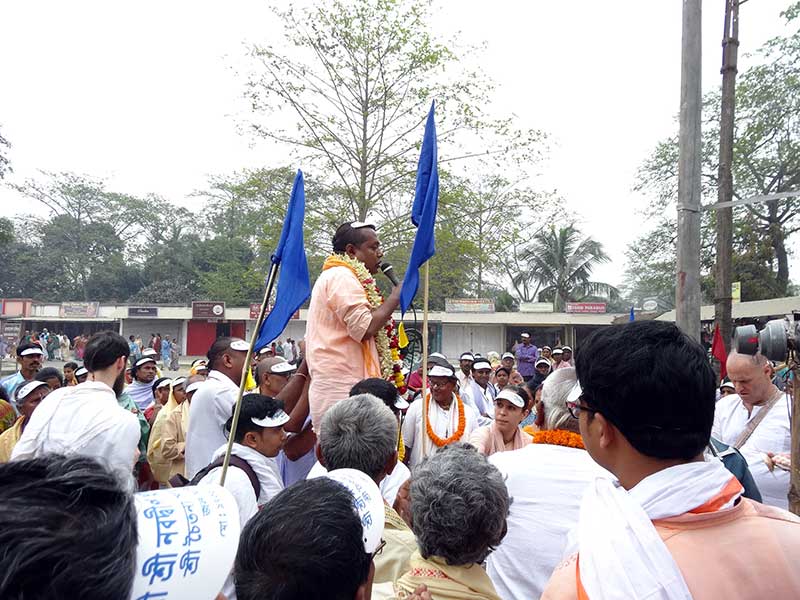 On the way to Yogapith.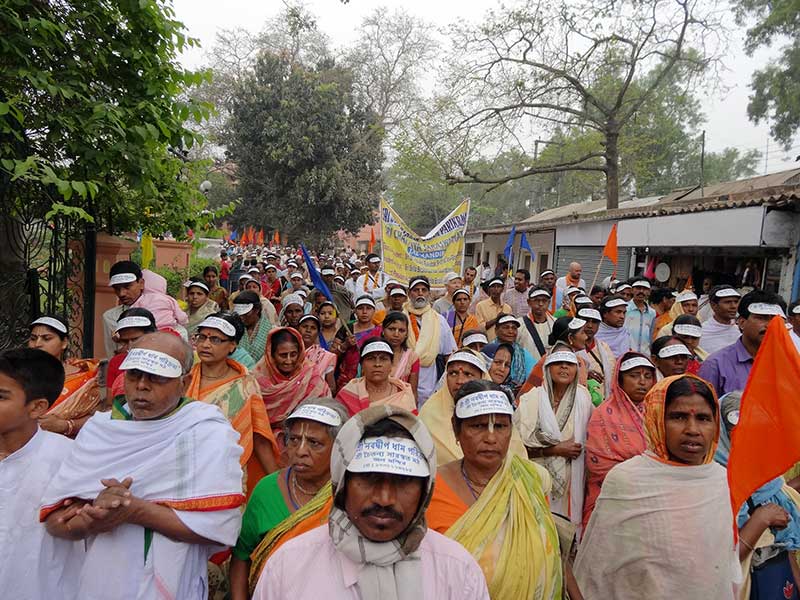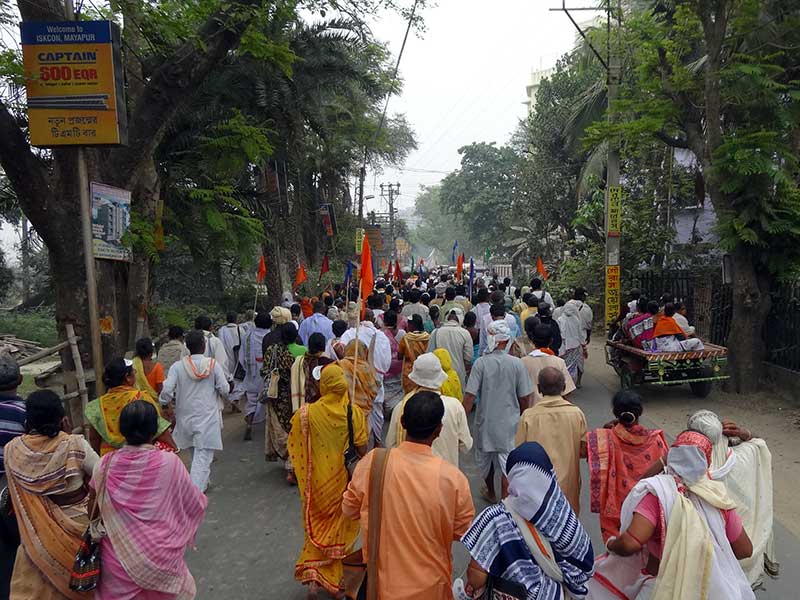 The sankirtan party arrives at the birthplace of Sriman Mahaprabhu with a great joy.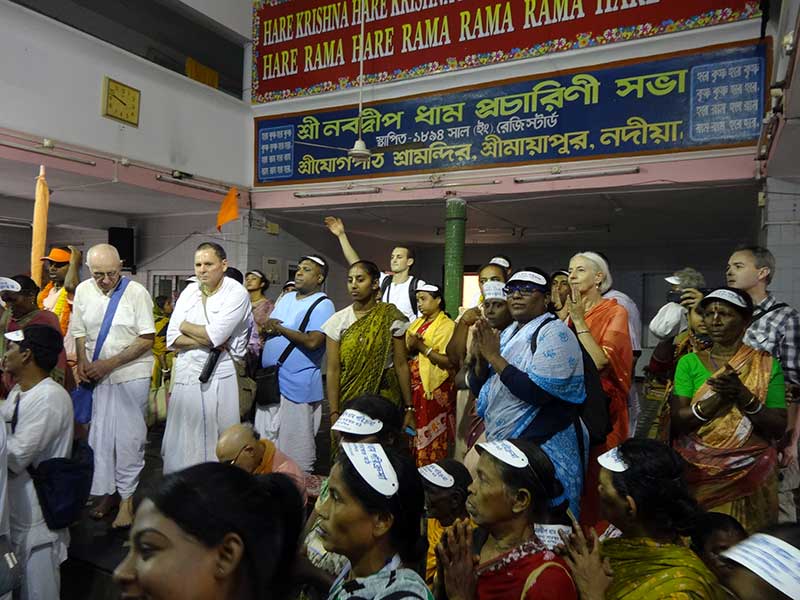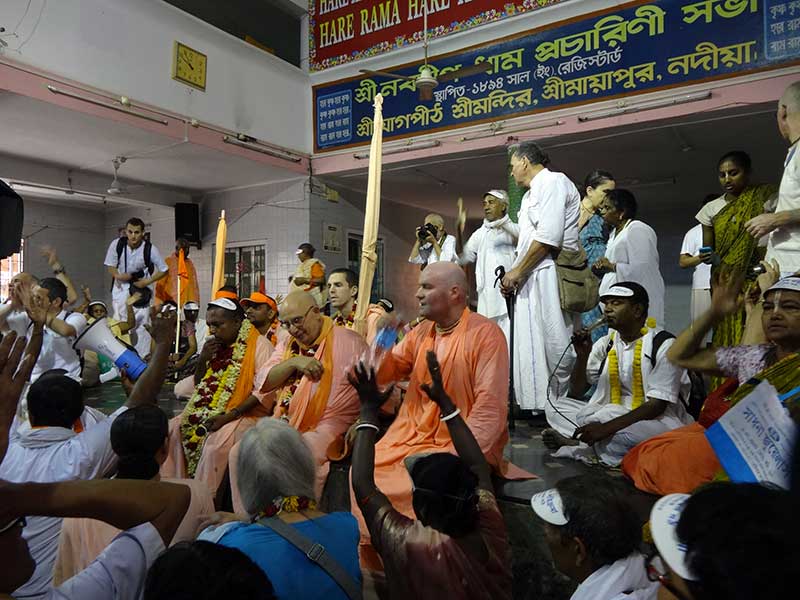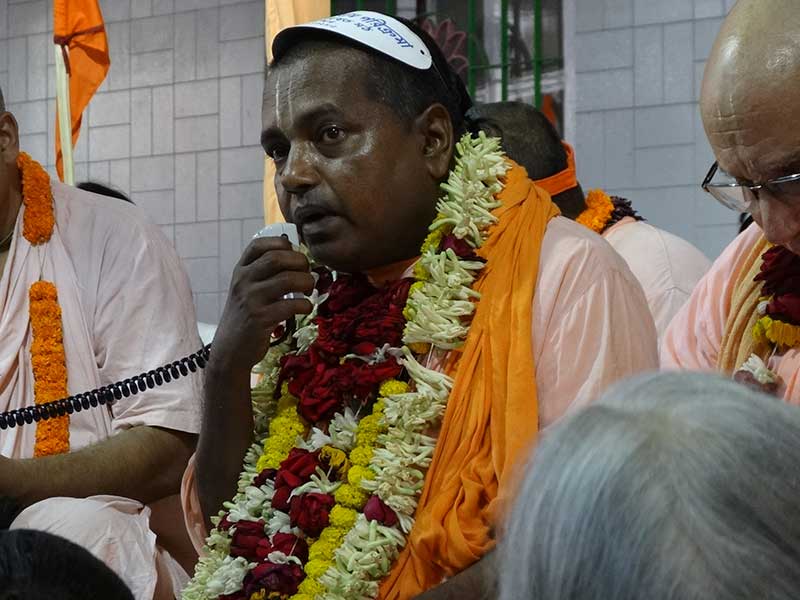 The nim tree under which Nimai was born.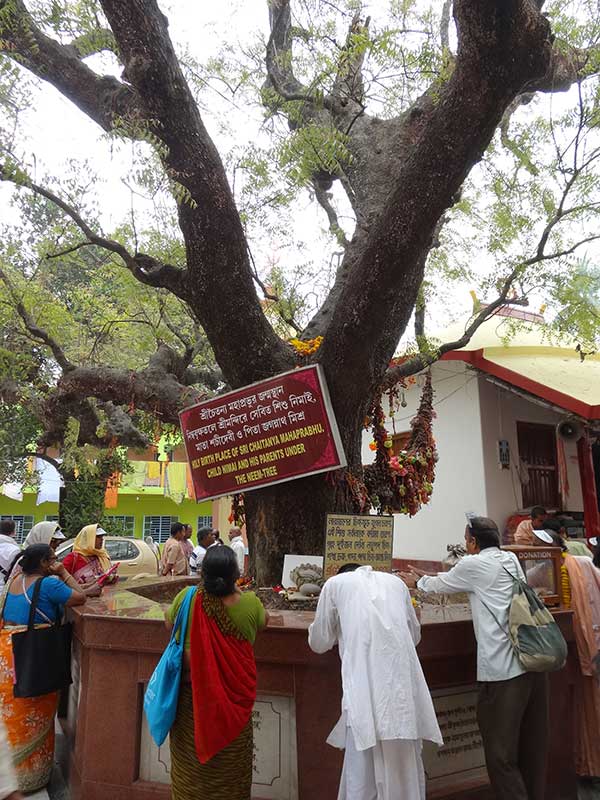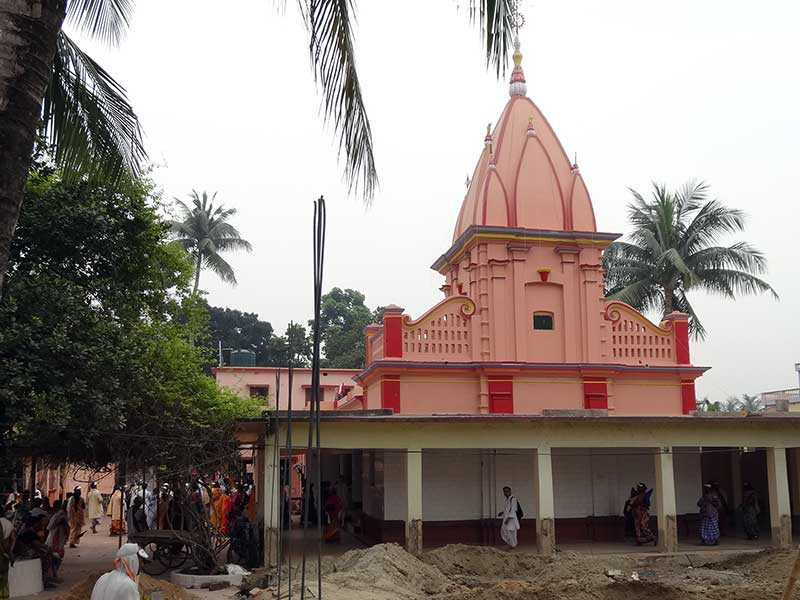 Temple at Srivas Angan.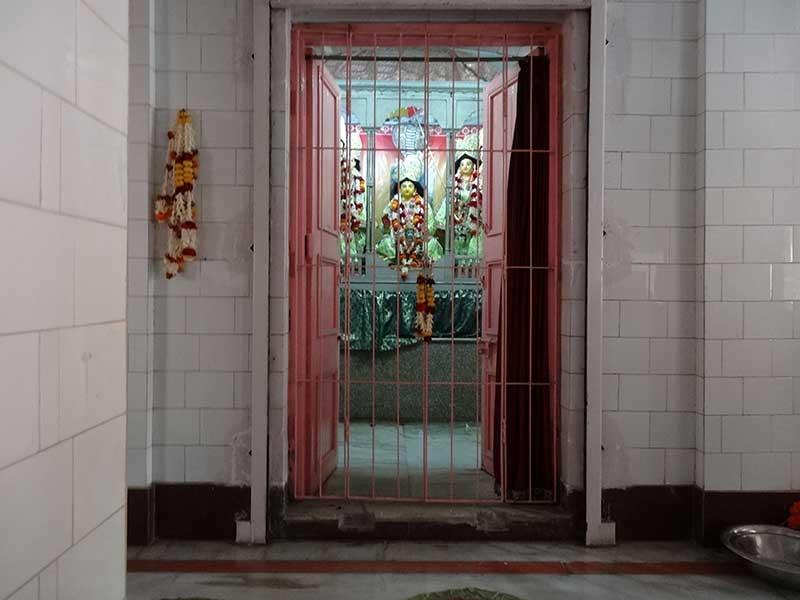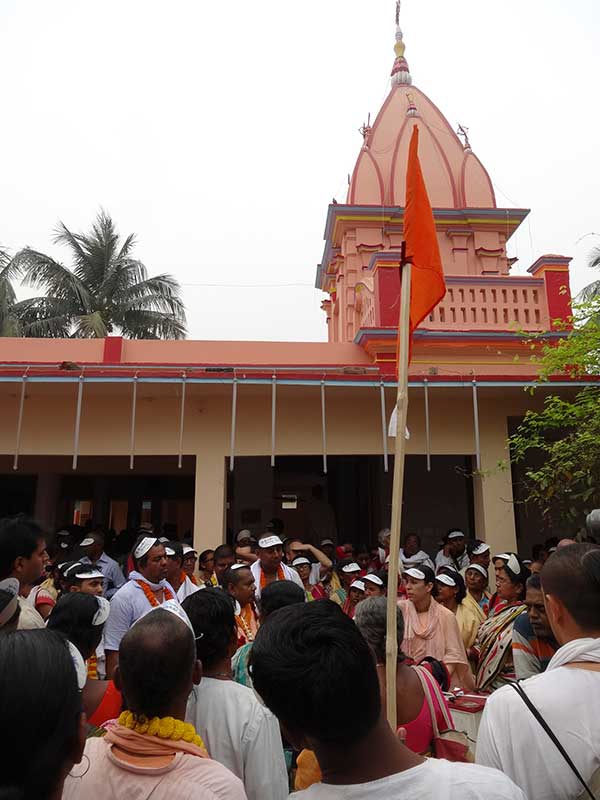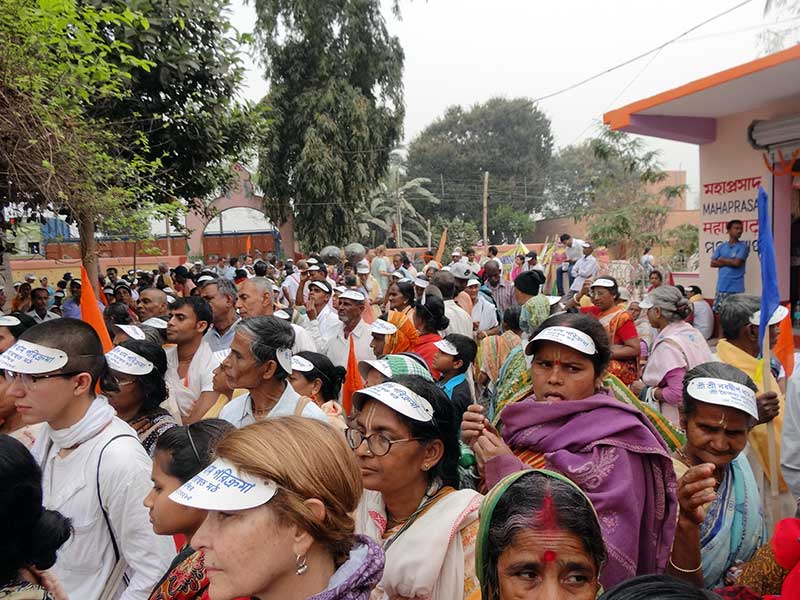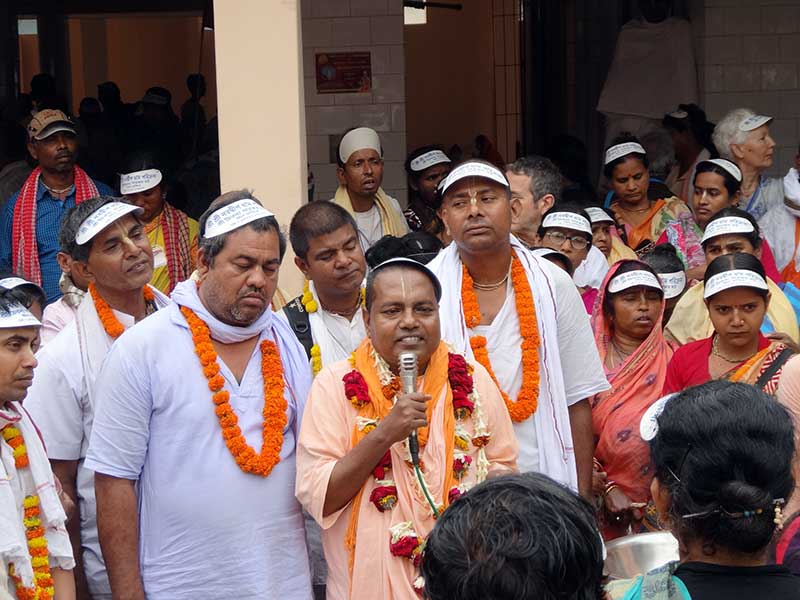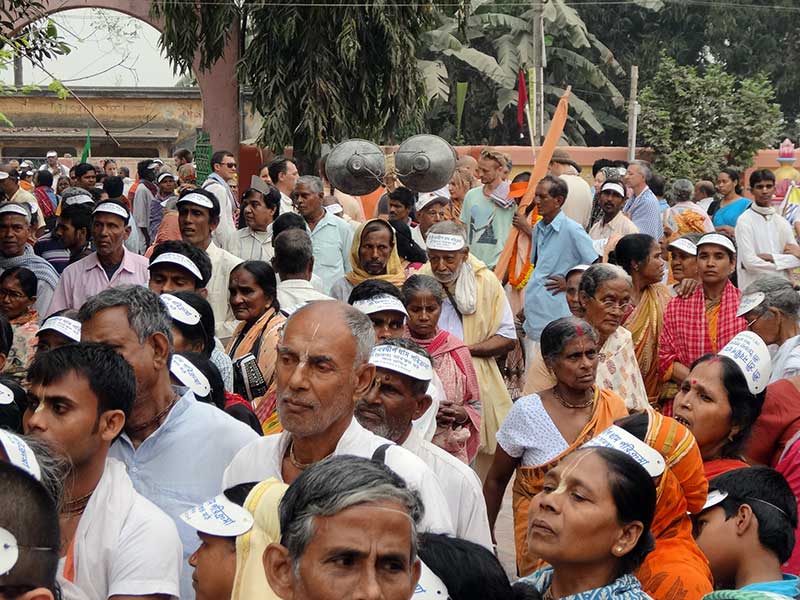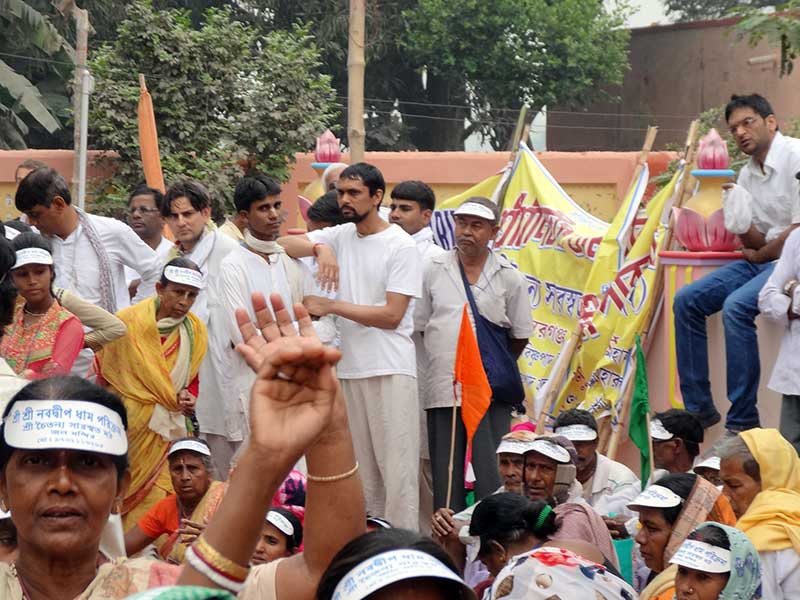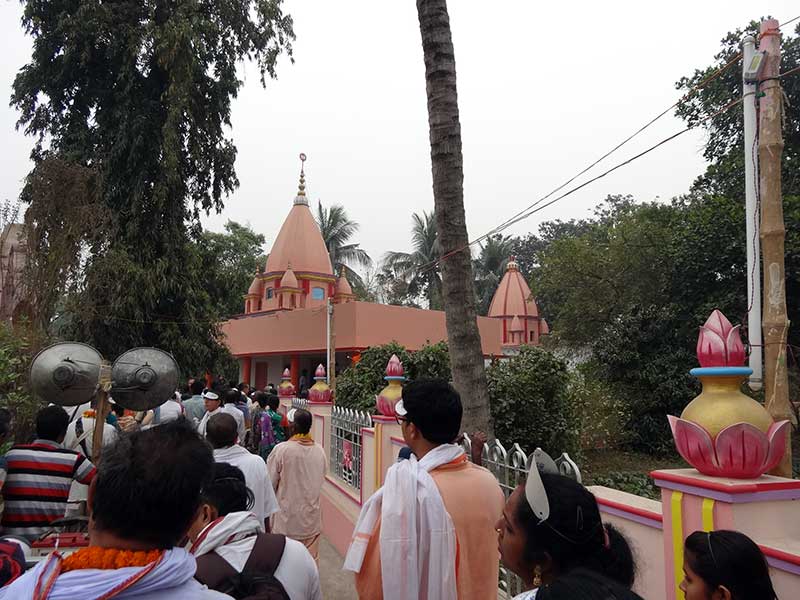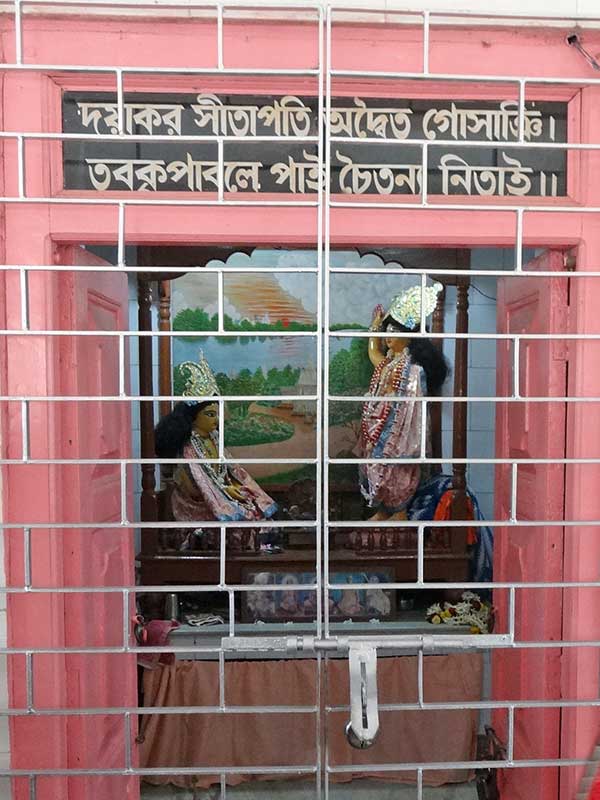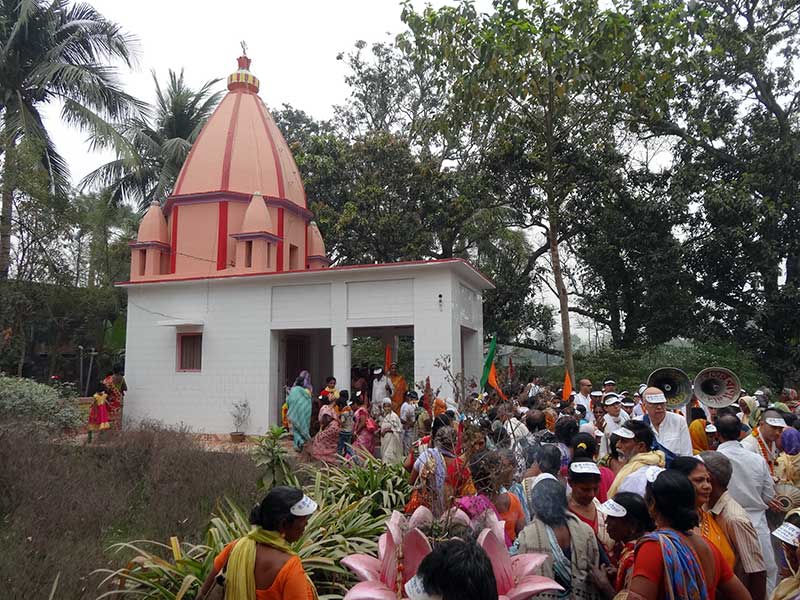 Approaching the samadhi mandir of Srila Bhakti Siddhanta Saraswati Thakur.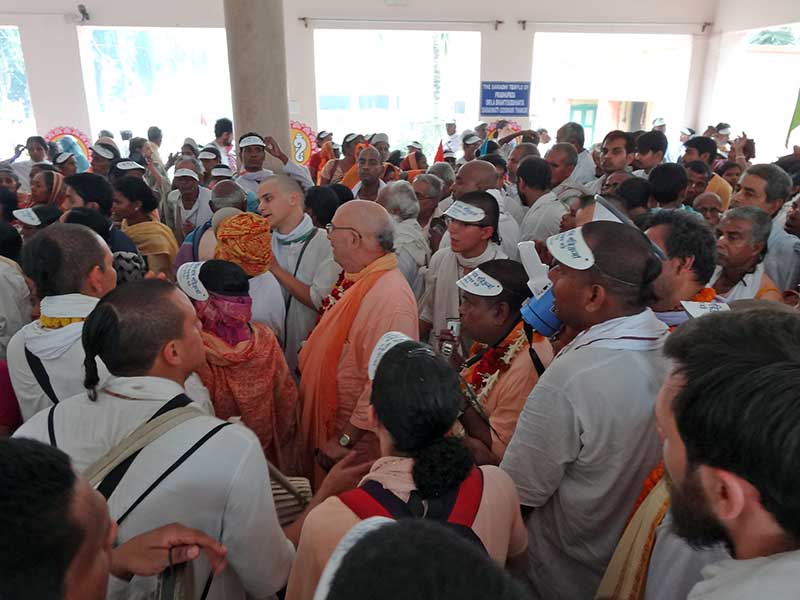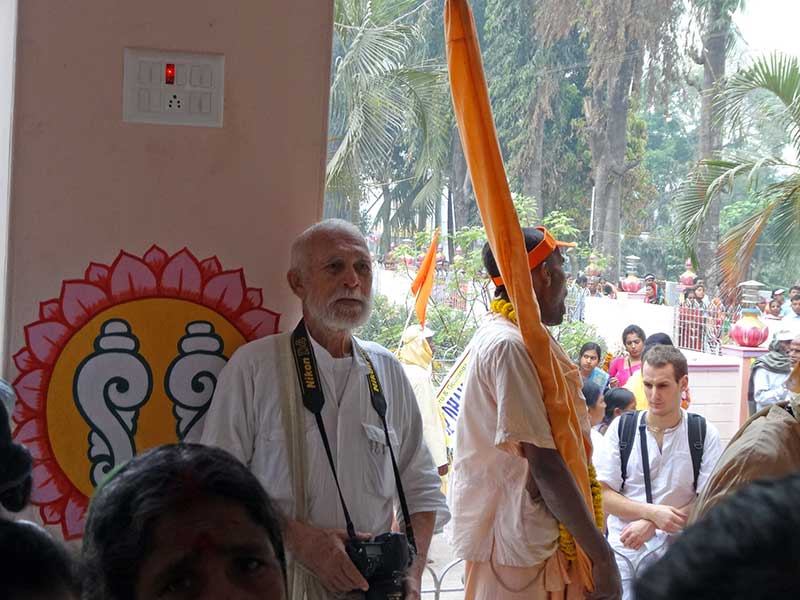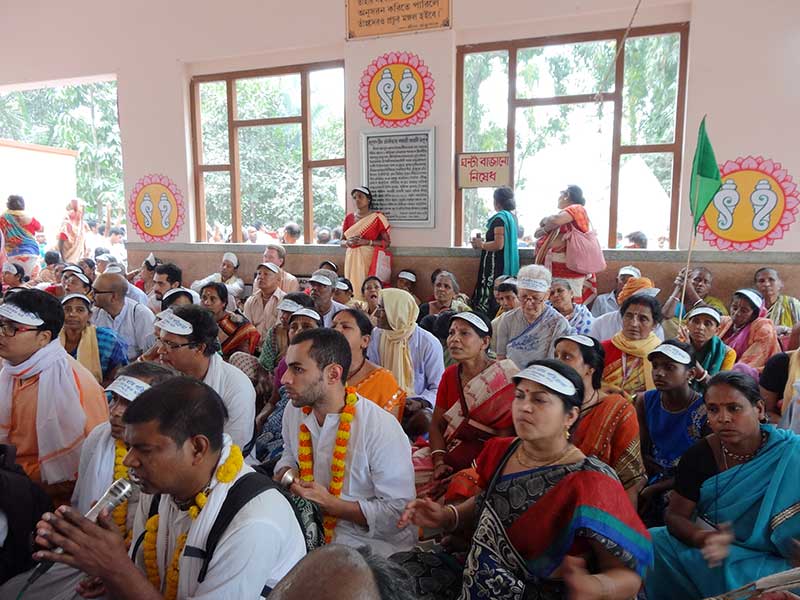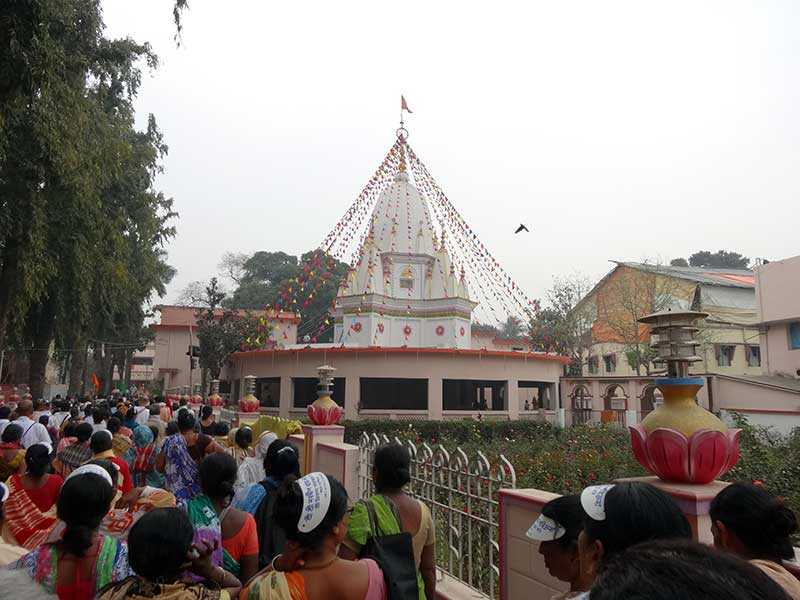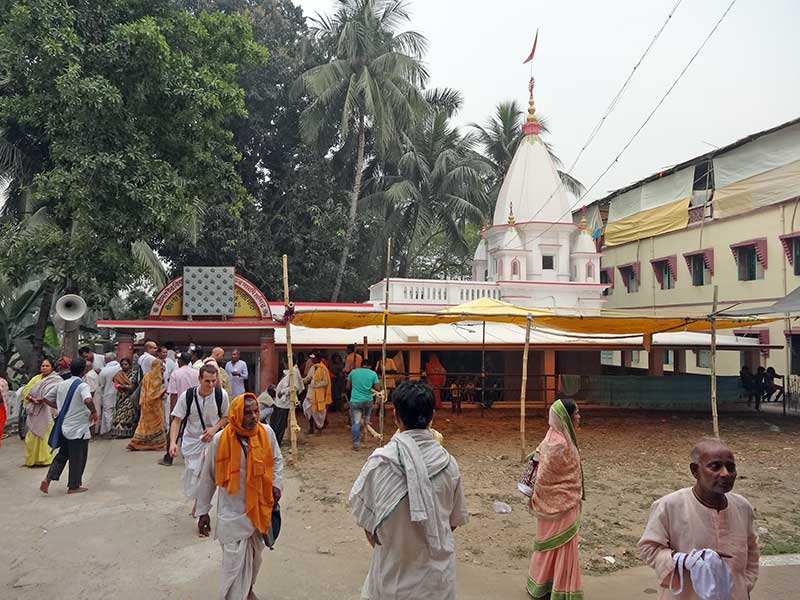 Samadhi temple of Srila Gaura Kishor Das Babaji Maharaj.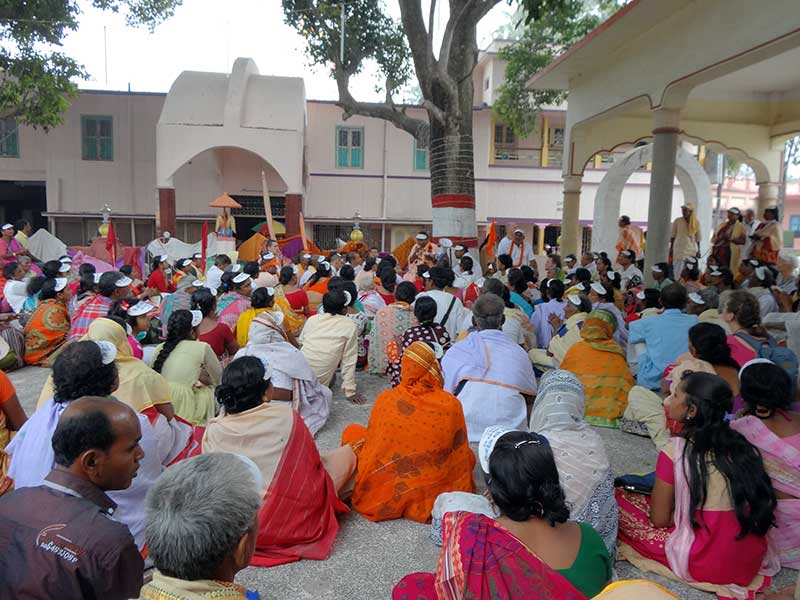 His Divine Grace speaks about the pastimes of Srila Bhakti Siddhanta Saraswati Thakur in the courtyard of his temple.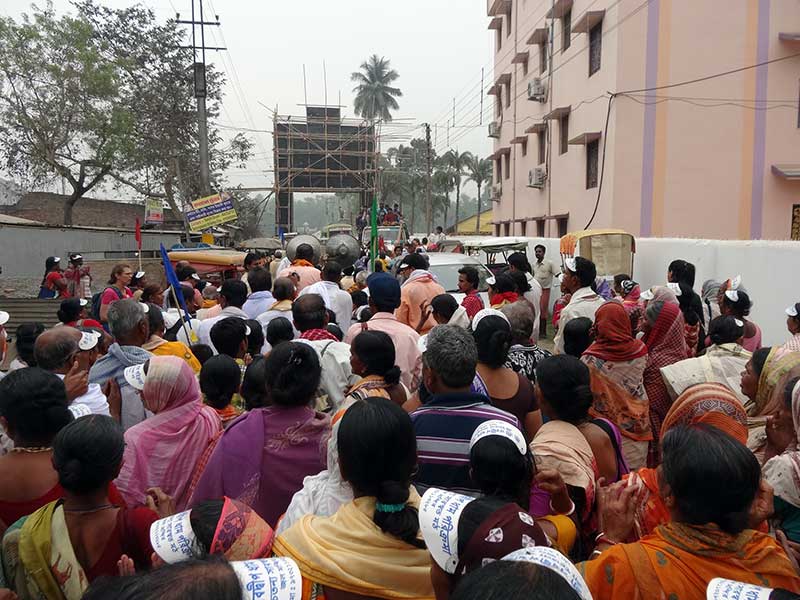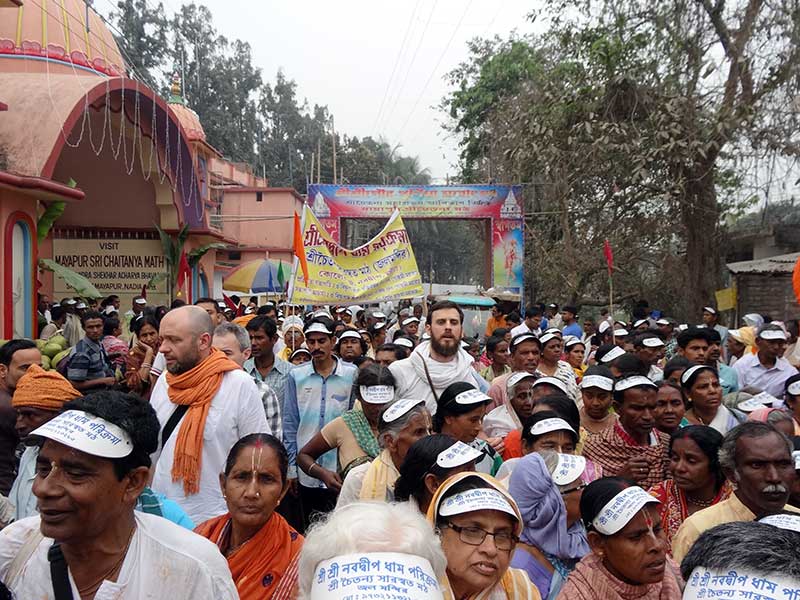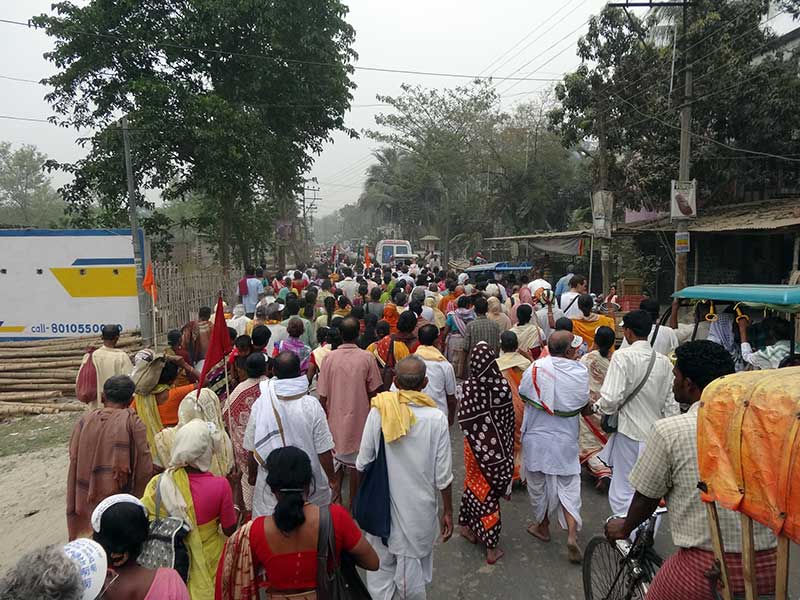 Entering the samadhi place of Chand Kazi.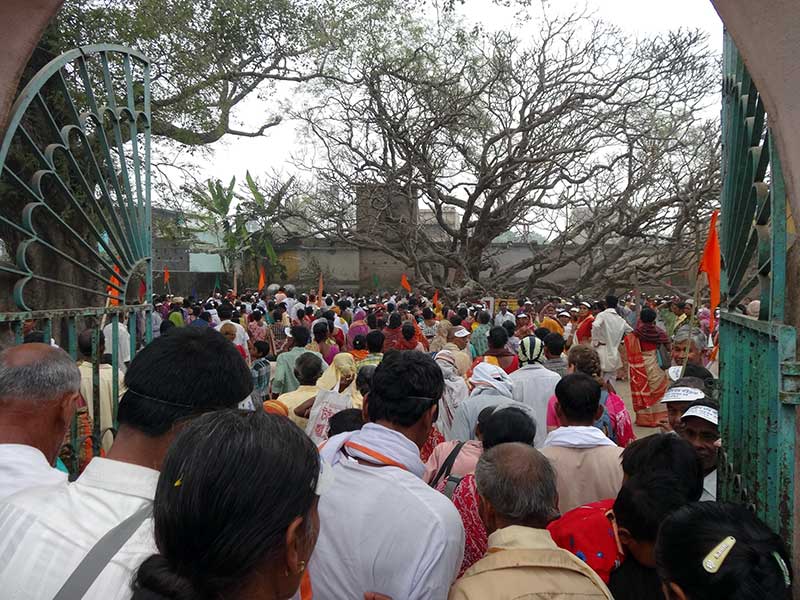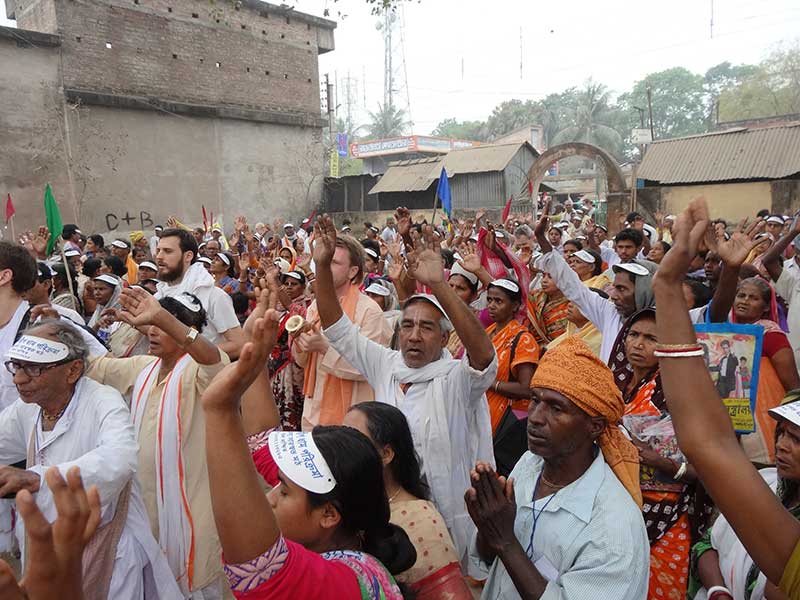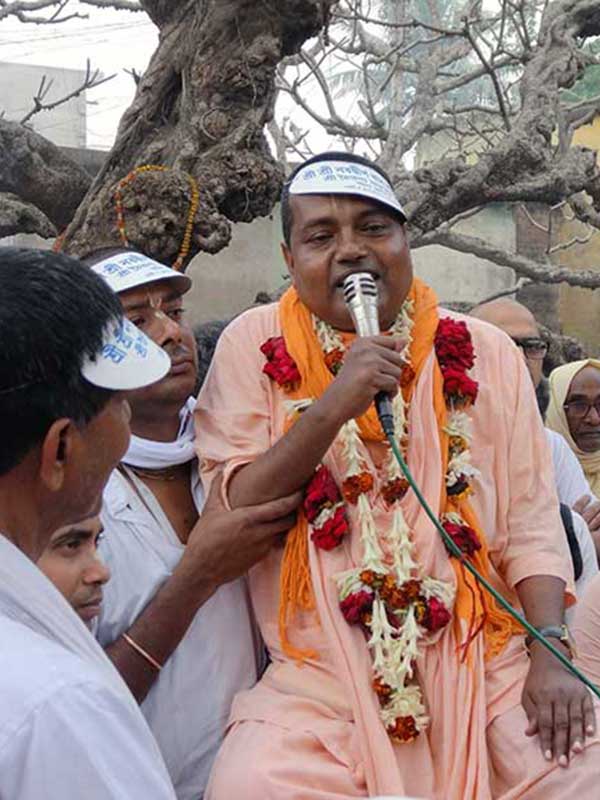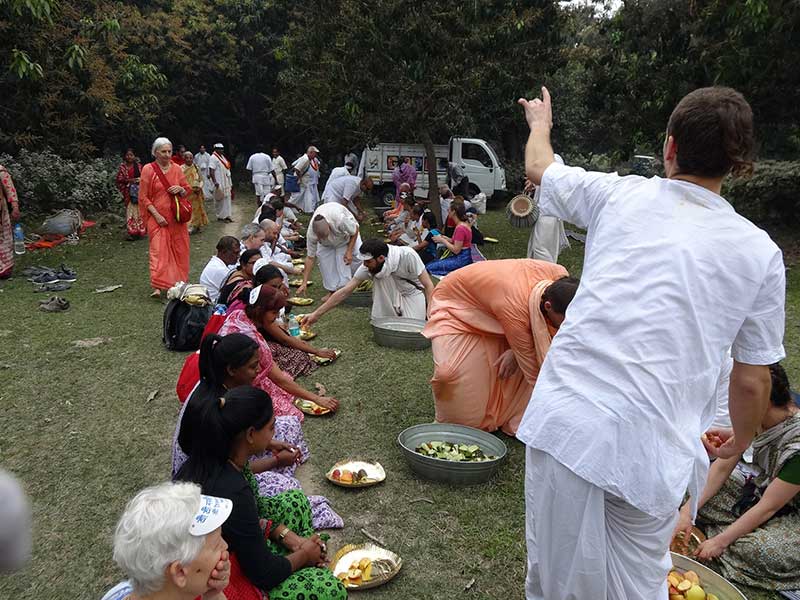 The next stop of the parikrama is the forest besides Sri Jagannath Mandir where the devotees honour anukalpa prasad.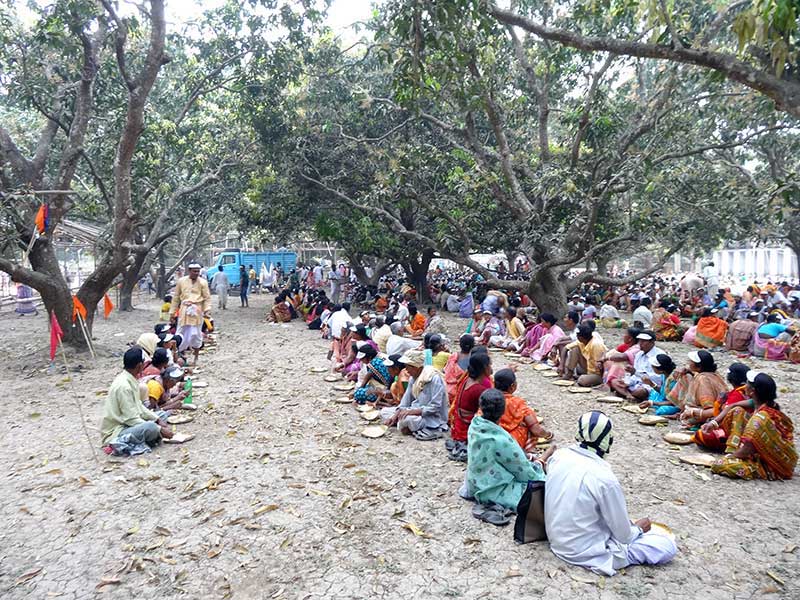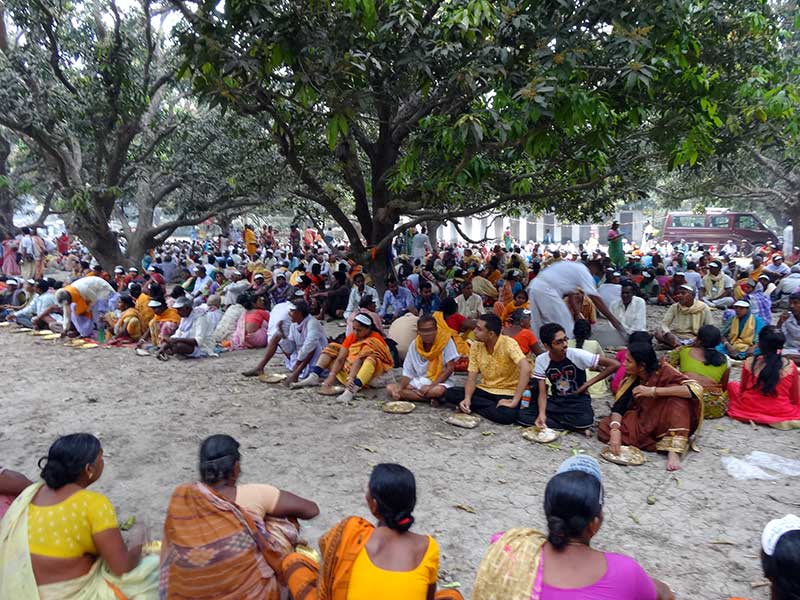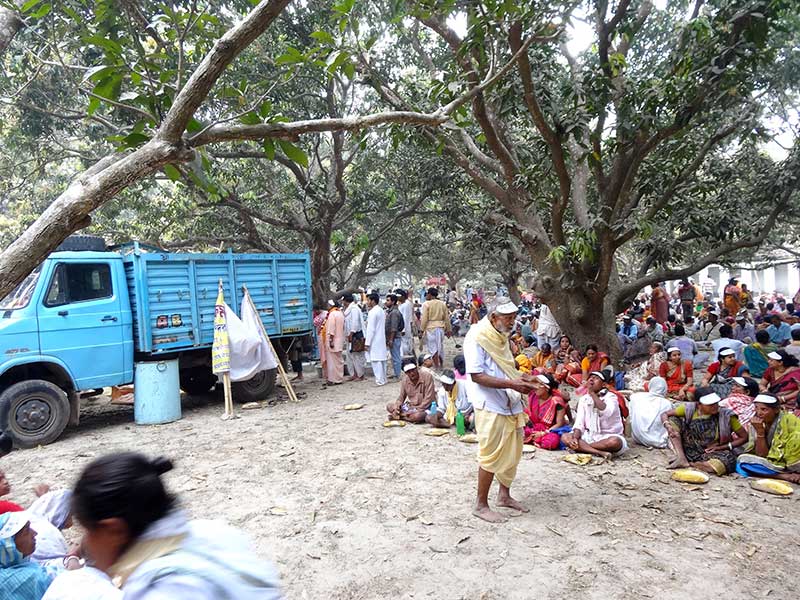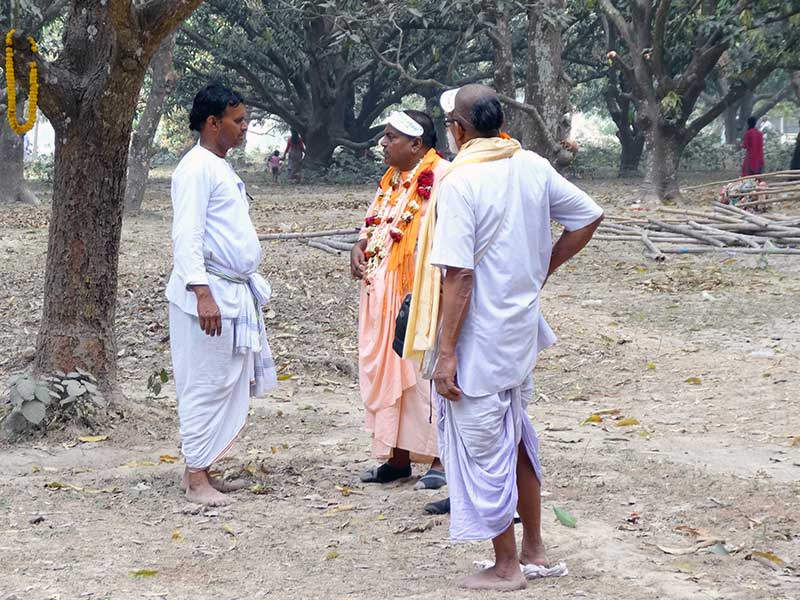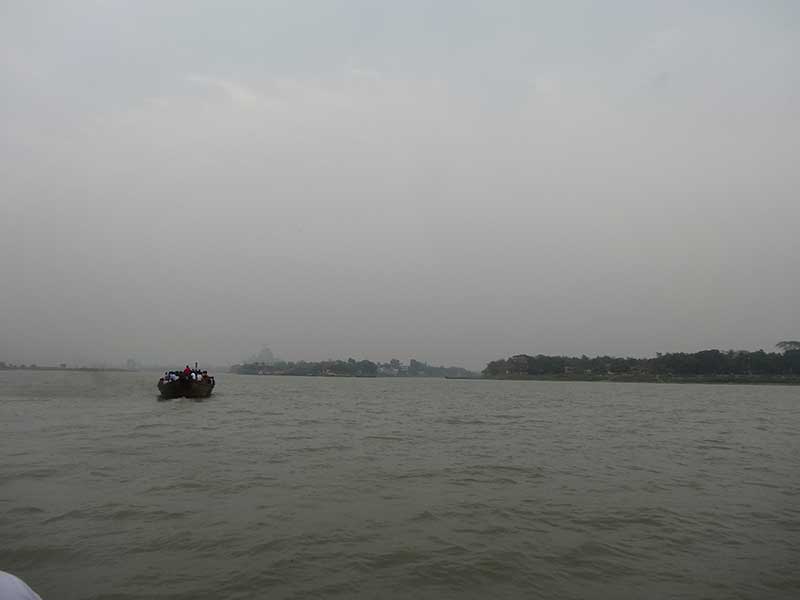 After taking prasad and taking darshan of Jagannath Baladev and Subhadra, devotees proceed to circumambulate Simantadwip and Rudradwip, and many return back to our temple in Nabadwip. In the picture: Sri Mayapur Dham fading away at the horizon.

A few hours later, at about 7 p.m. the evening programme begins. Adhoksaja Prabhu is attending to the book table.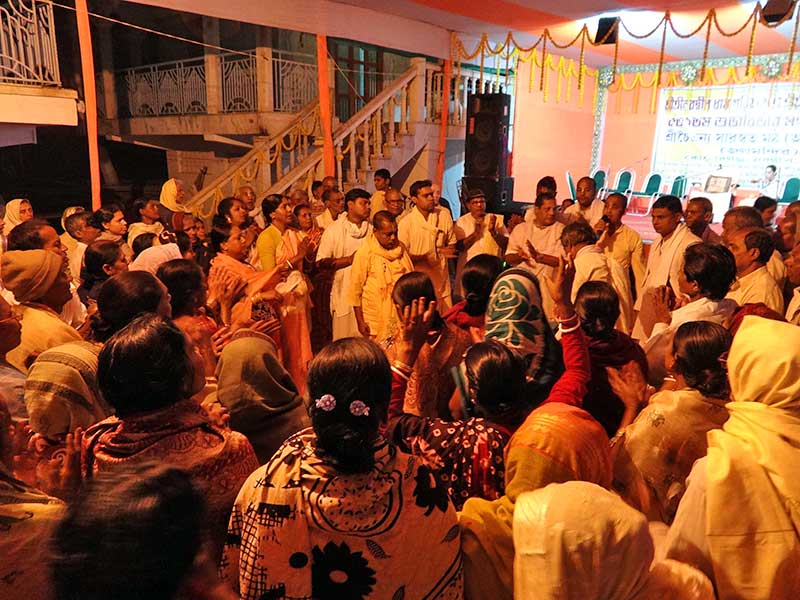 Reading about the glories of Sri Simantadwaip and Rudradwip.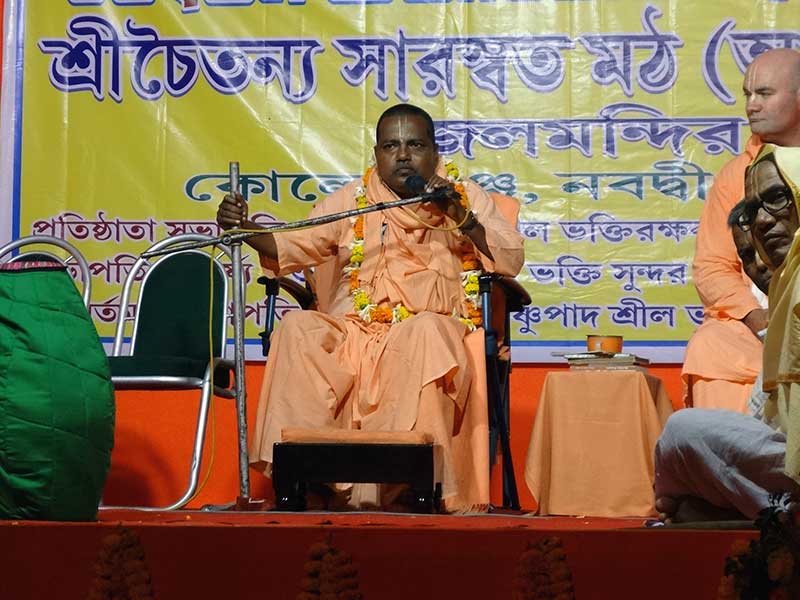 Shortly after 8 p.m. the parikrama party returns home, tired but joyful.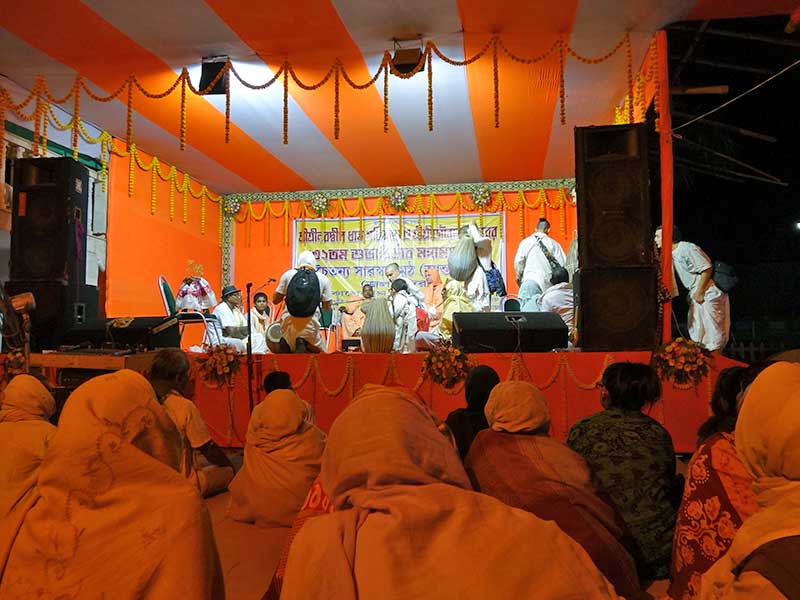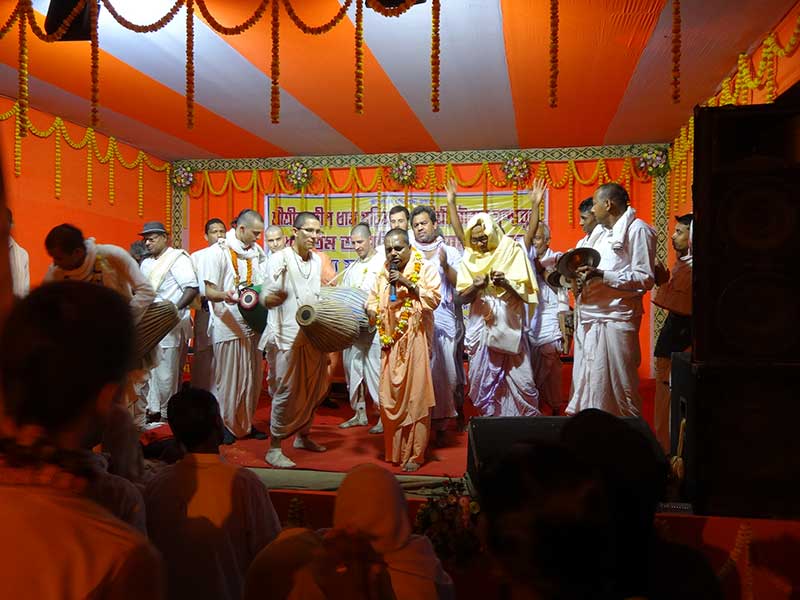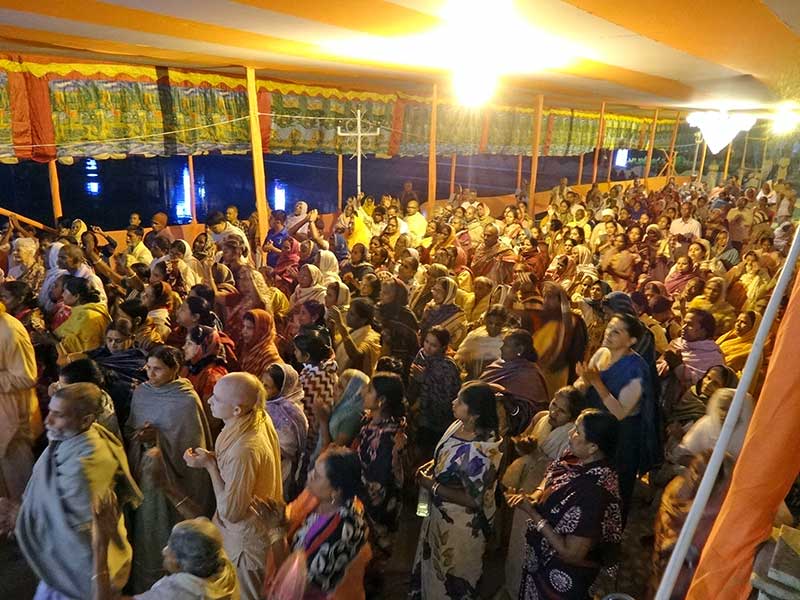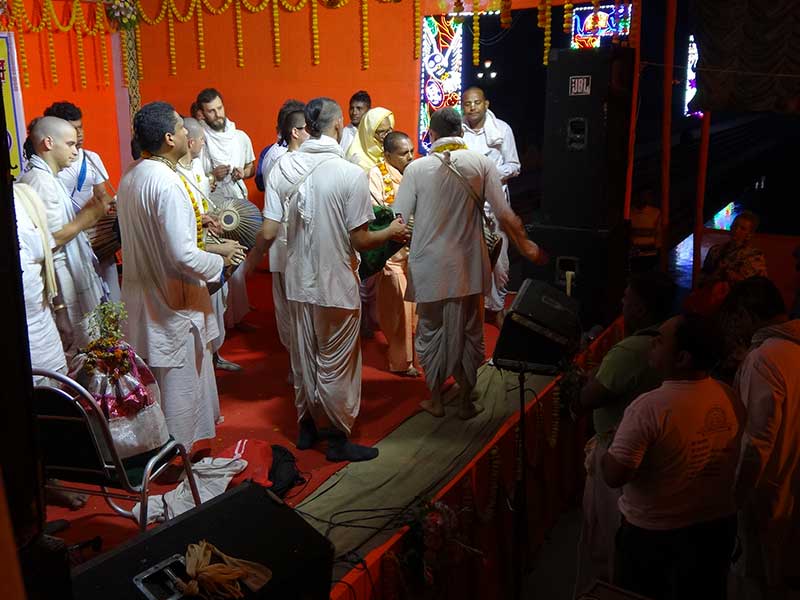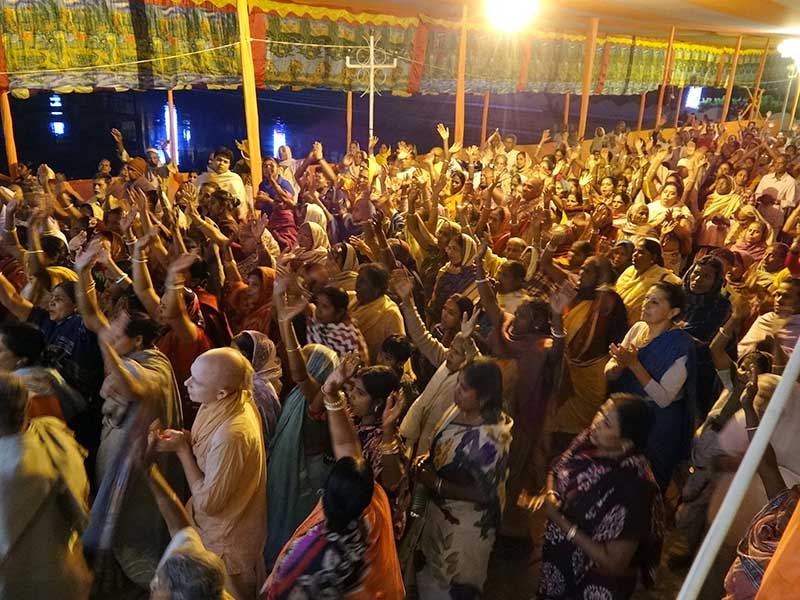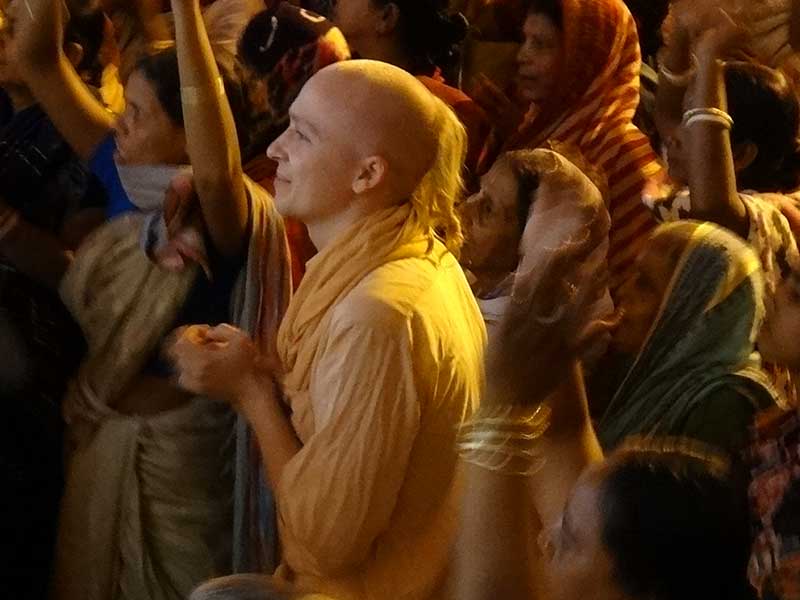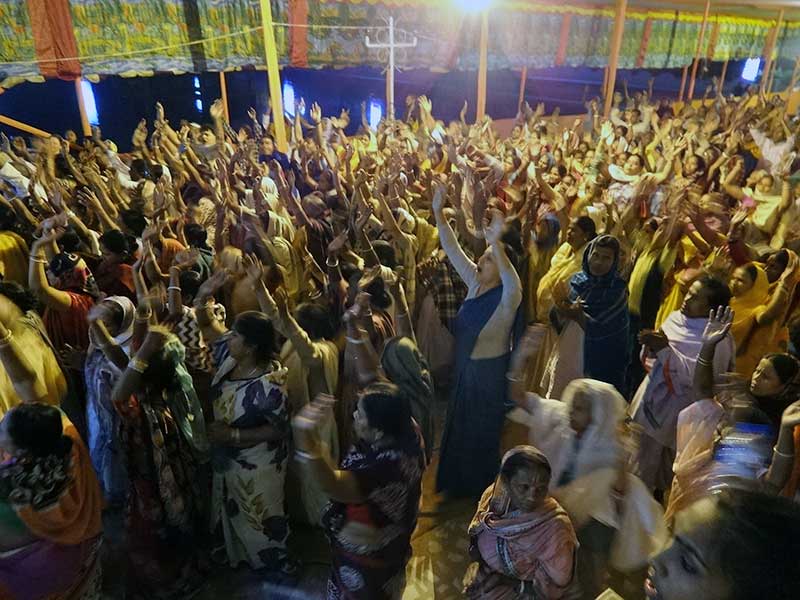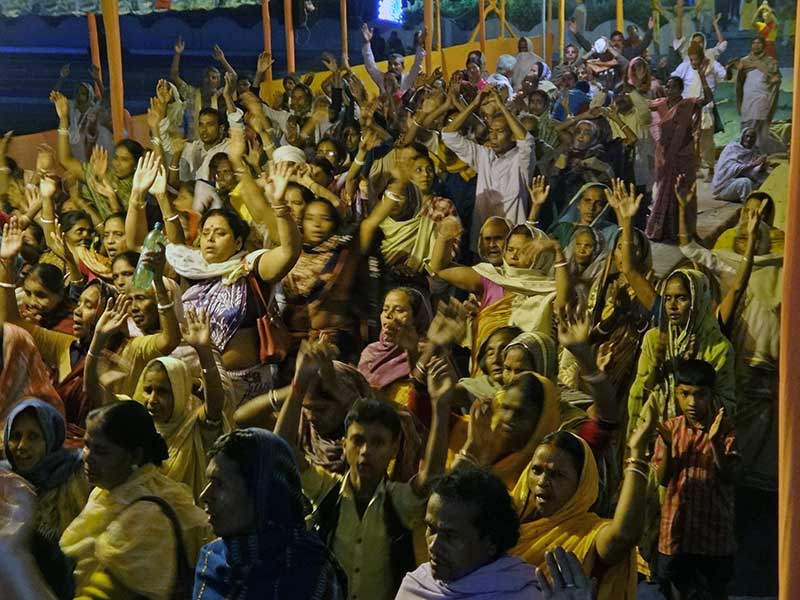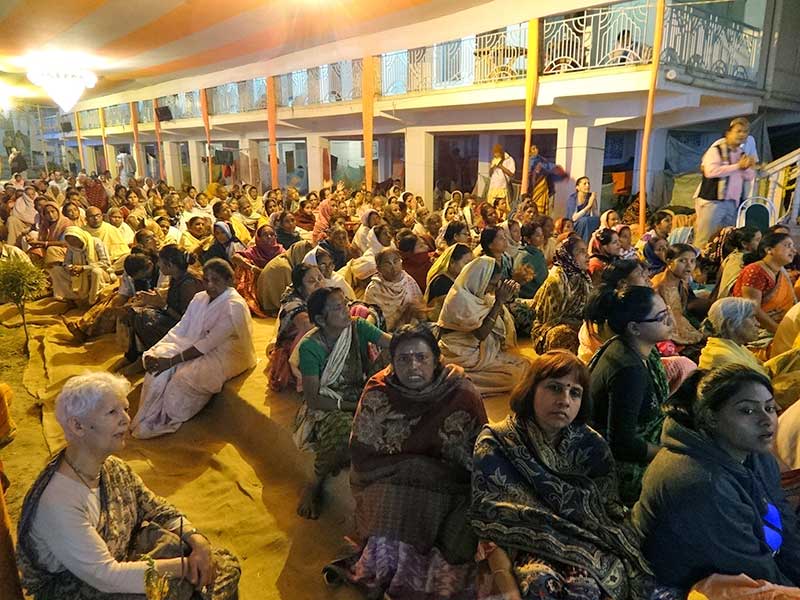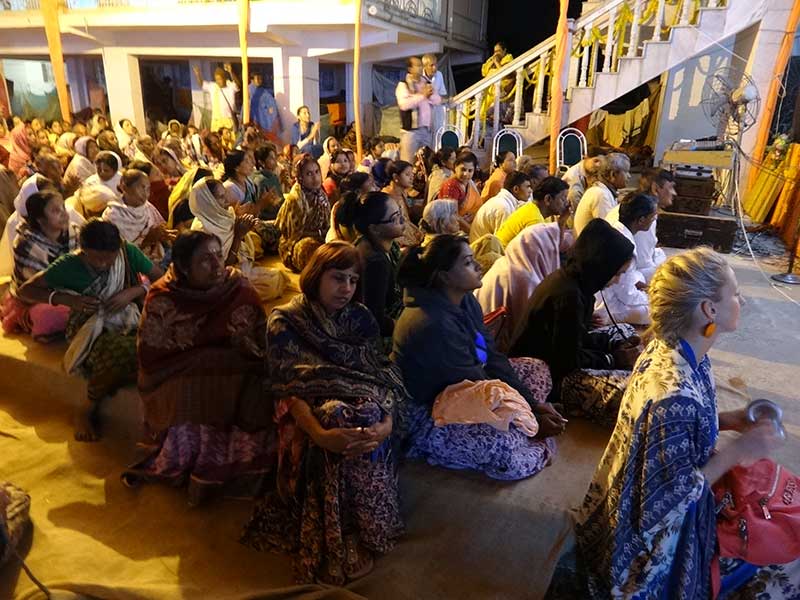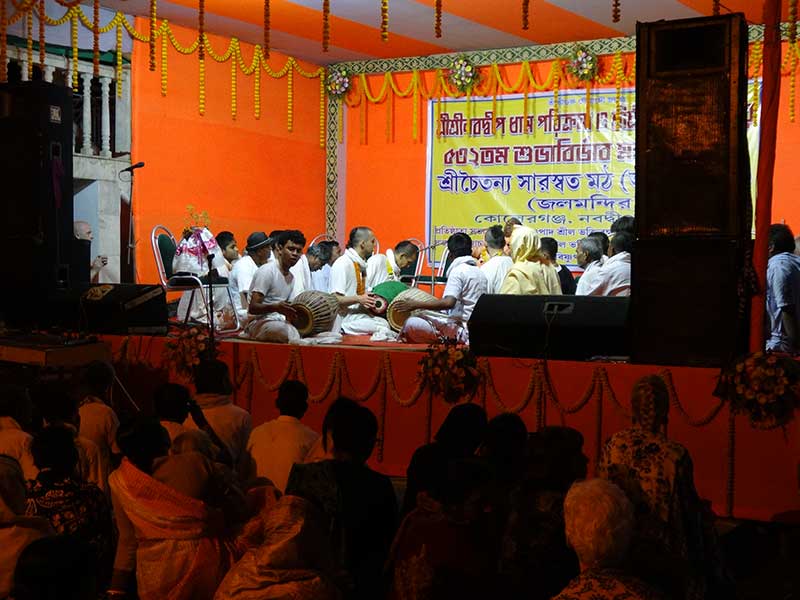 Thus end the first day of Sri Nabadwip Dham parikrama.
PARIKRAMA ADHIVAS
PARIKRAMA DAY 1 | PARIKRAMA DAY 2 | PARIKRAMA DAY 3 | PARIKRAMA DAY 4
GAURA PURNIMA | ANANDA-MAHOTSAV