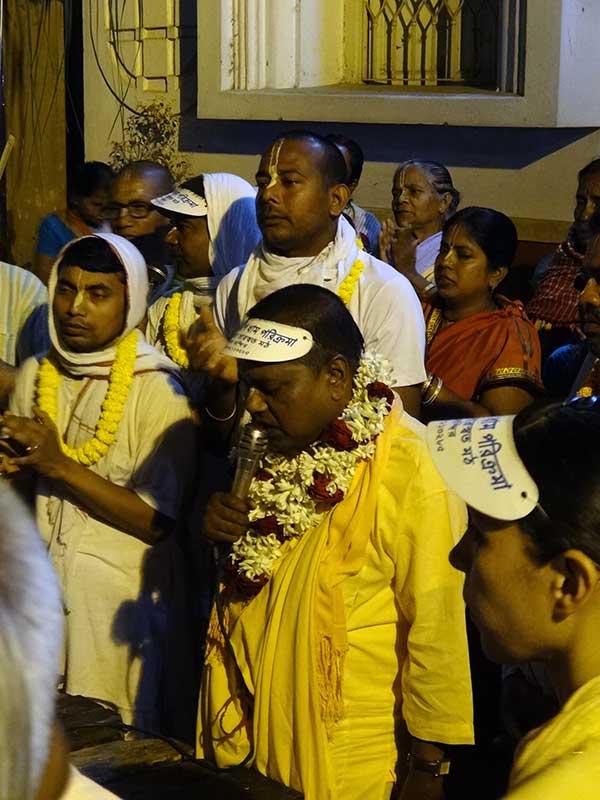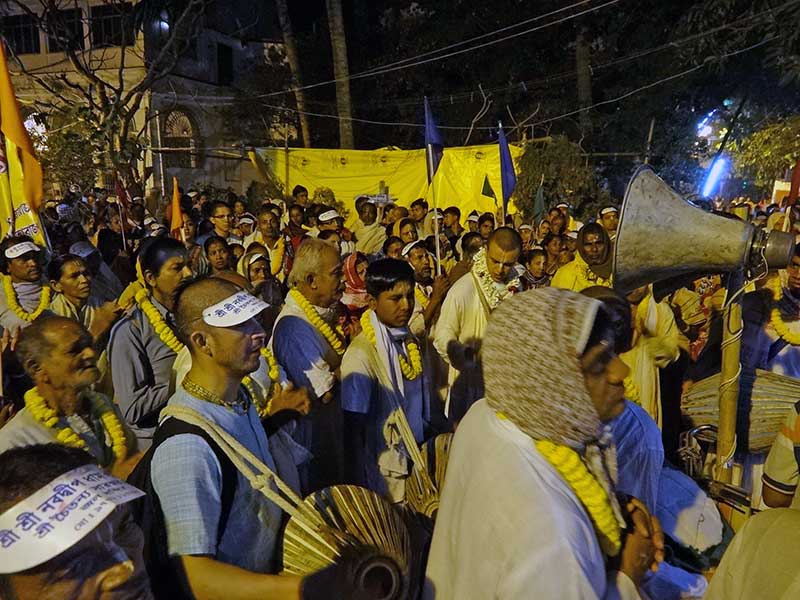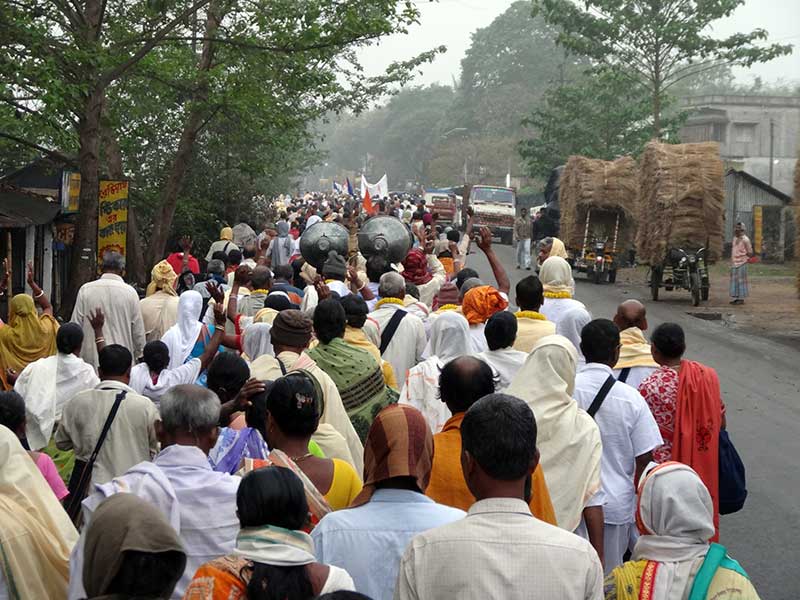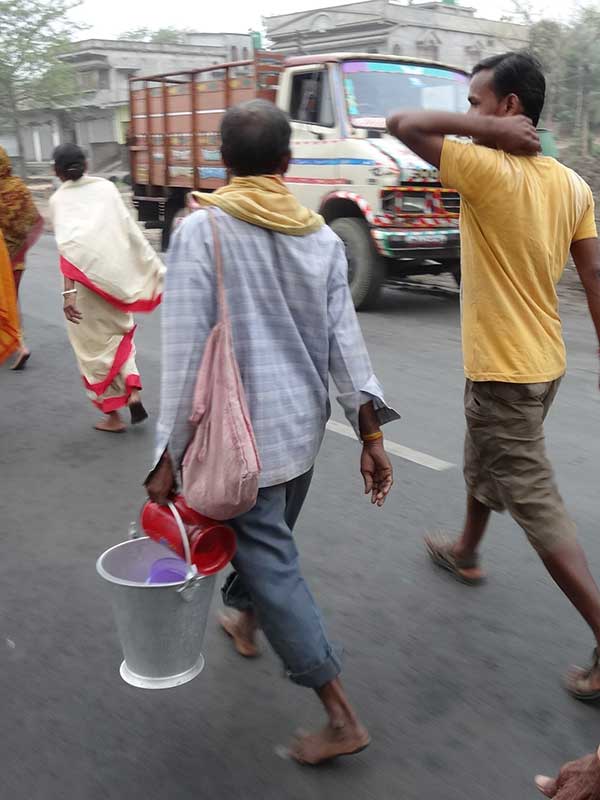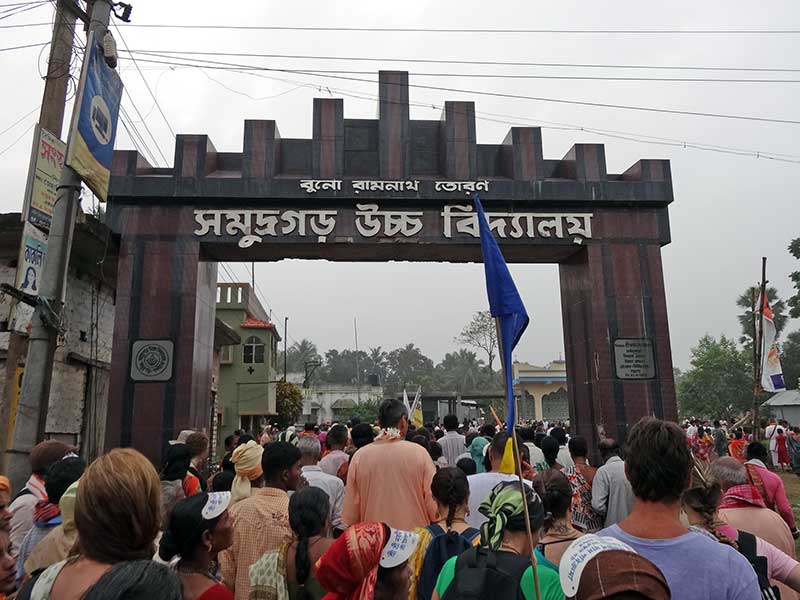 Sri Samudragad, the place where King Samudra Sen received mercy of Lord Krishna.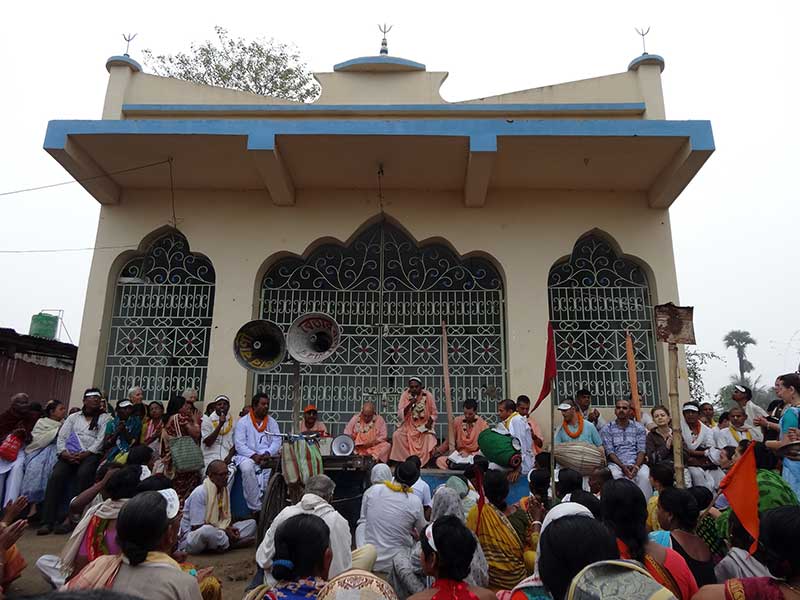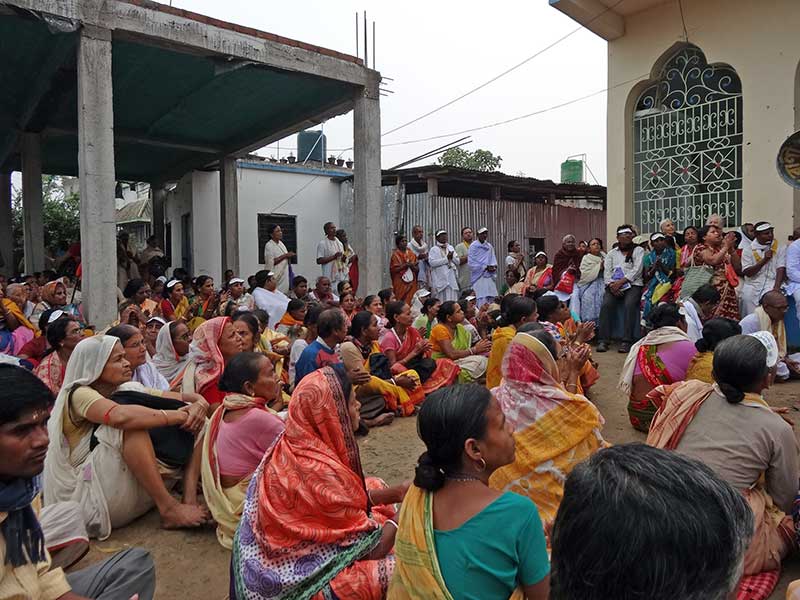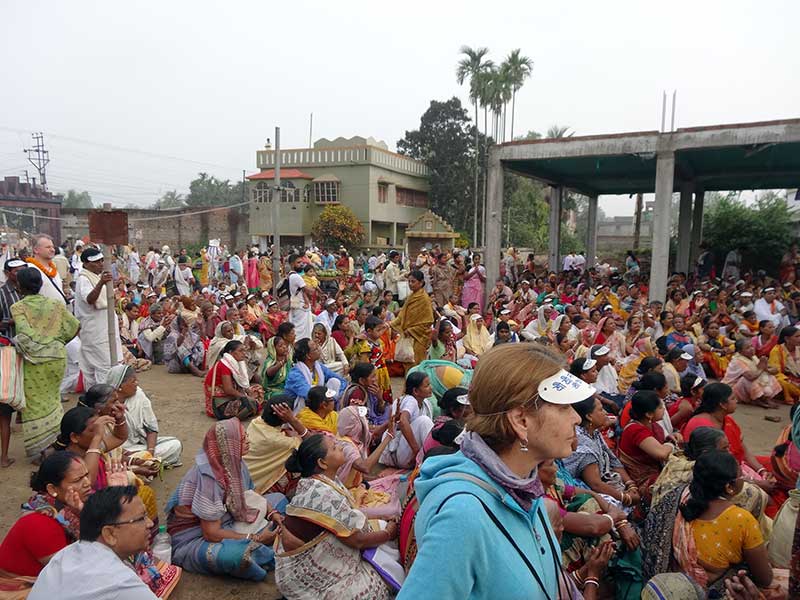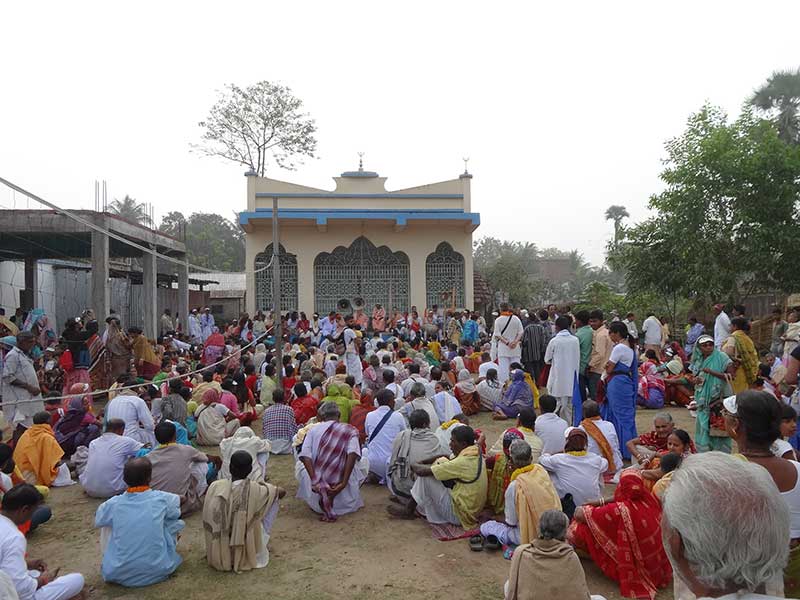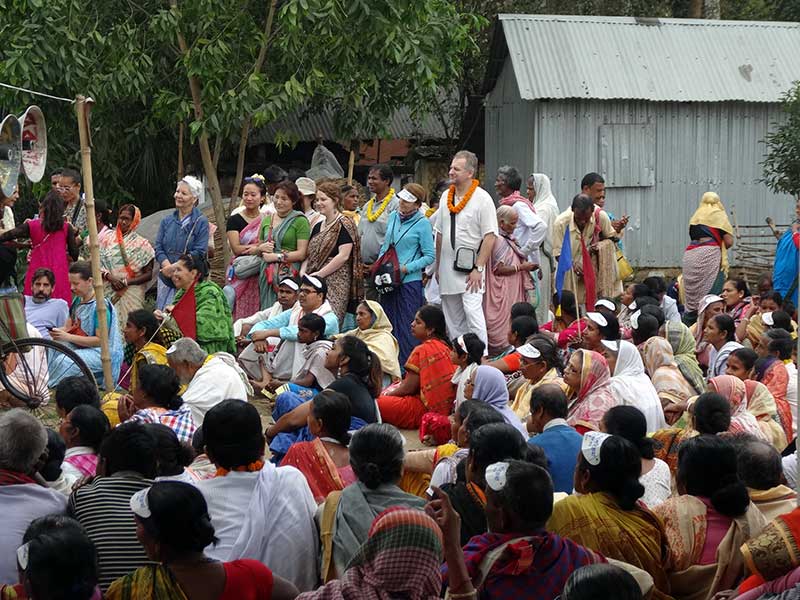 The next stop is Sri Sri Gaura Gadadhar Math (Champahati).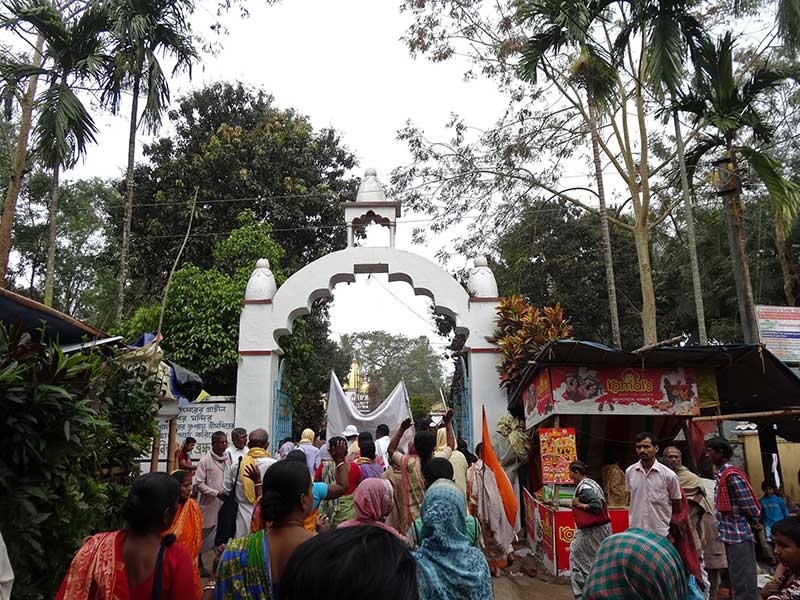 These Deities of Sri Sri Gaura Gadadhar were installed in Mahaprabhu's time (there are only three such Deities—Vishnupriya Devi's Deity, Gauridas Pandit's Deities, and here, Dvijavaninath Prabhu's Deities)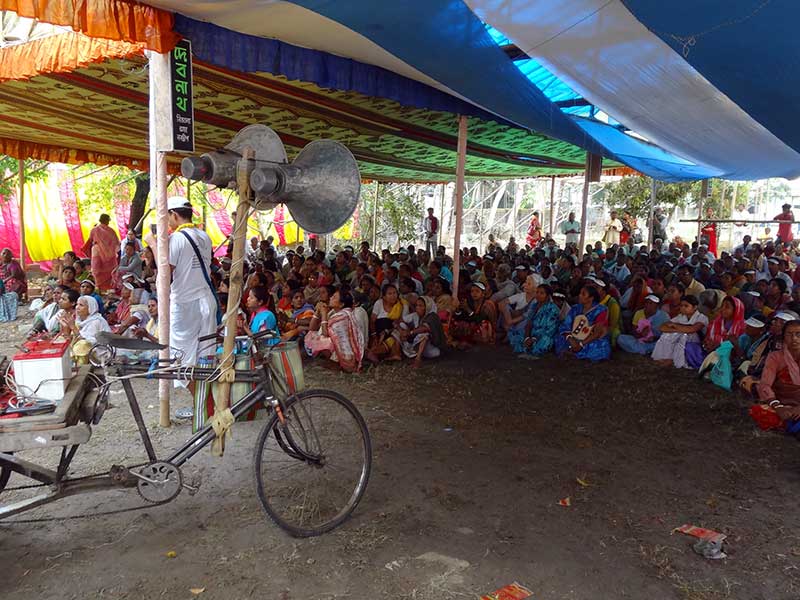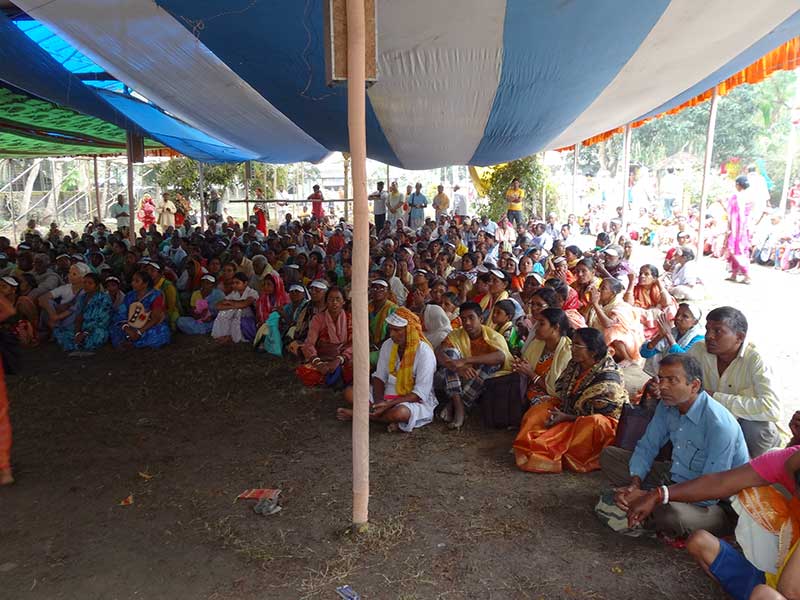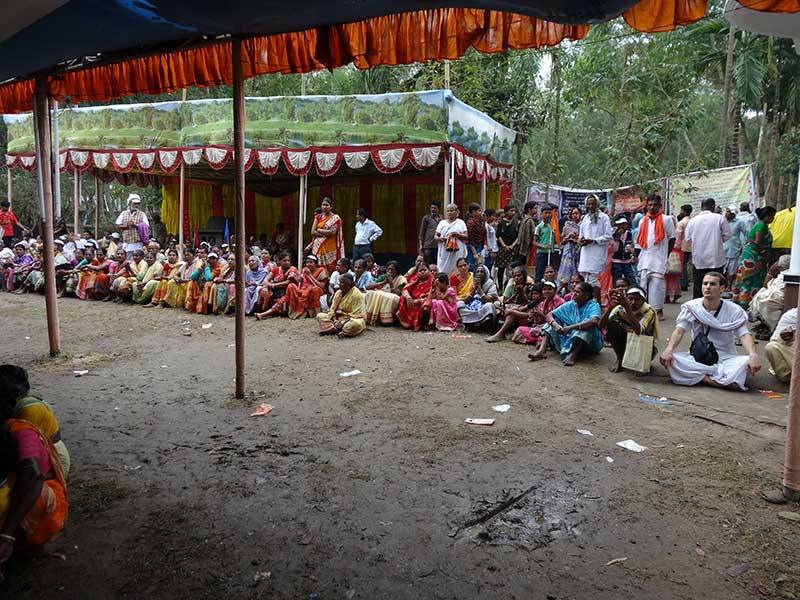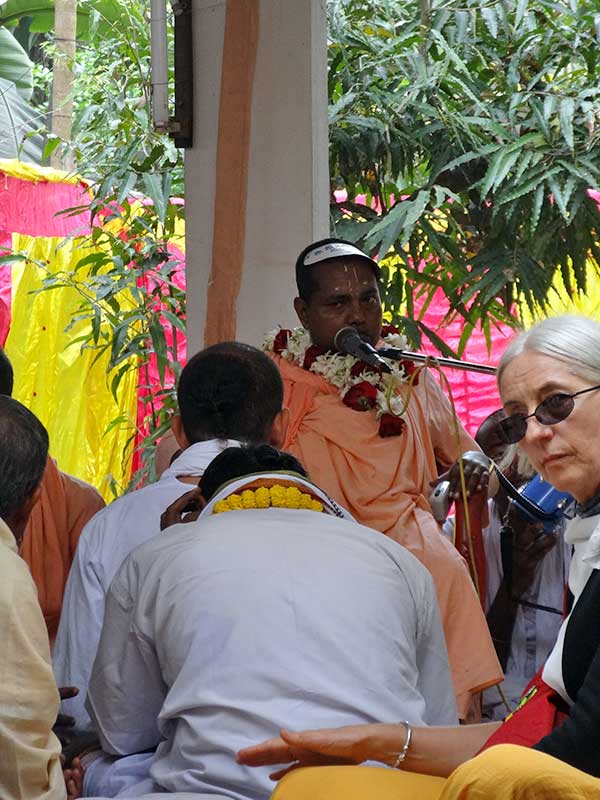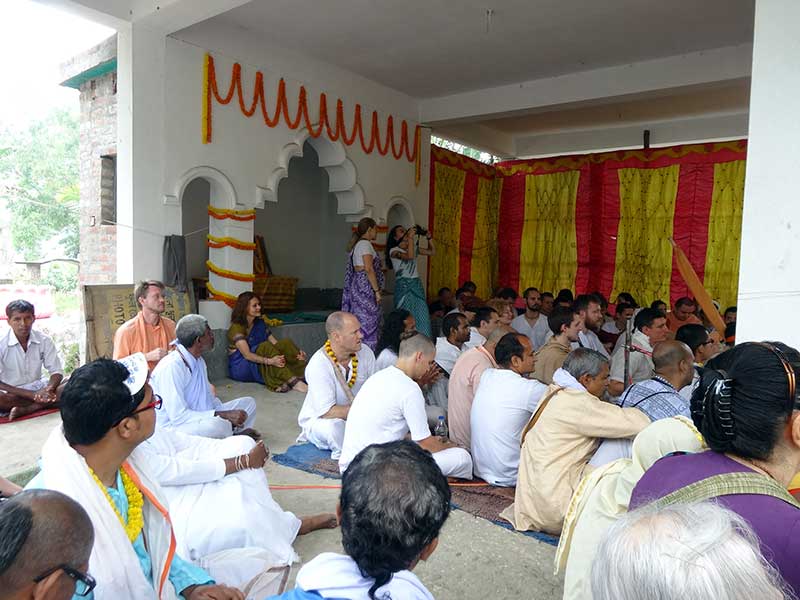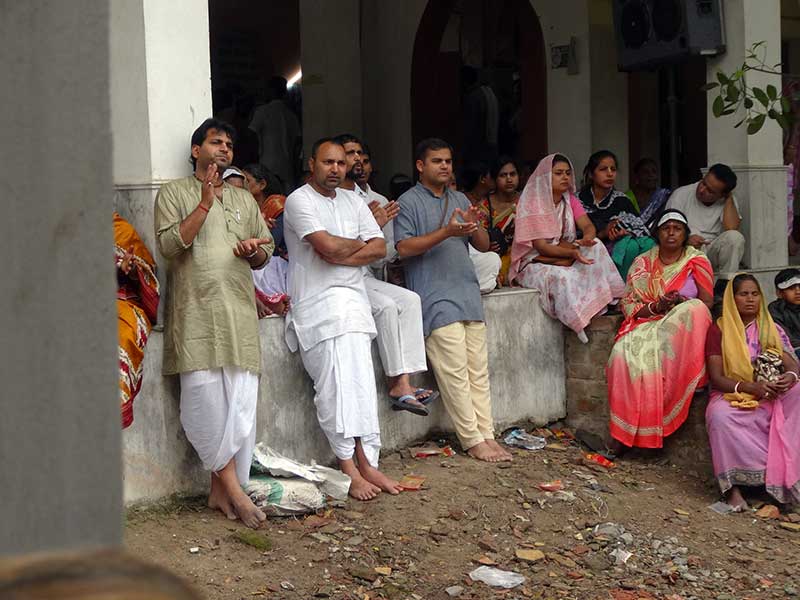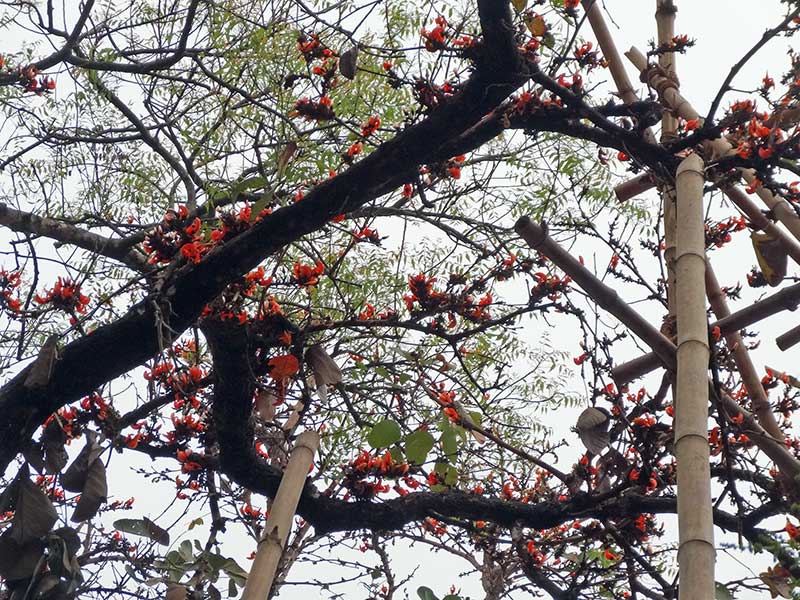 A champa tree growing by the side of the temple. His Divine Grace marked that this is a favourite flower of Krishna, and Jayadev Goswami would worship Lord Krishna with them.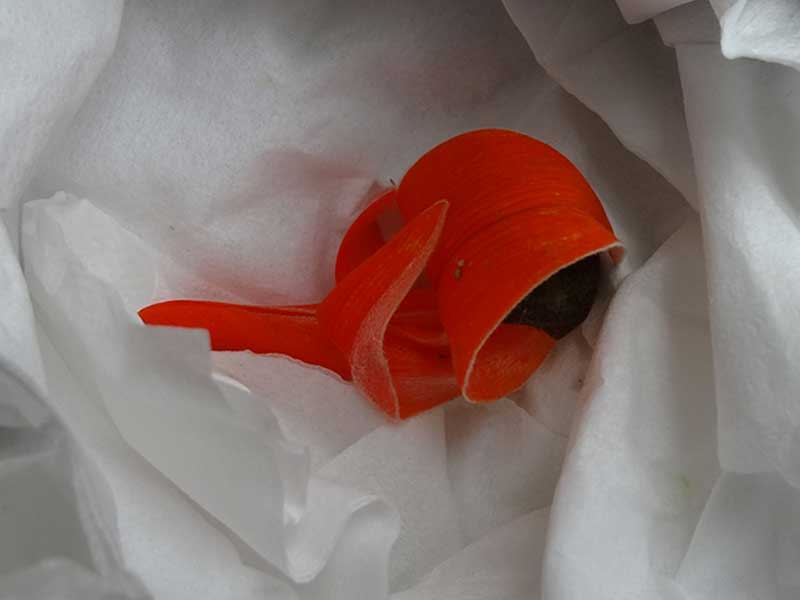 A champa flower from the tree.

The domes of the temple of Sri Sri Gaura Gadadhar.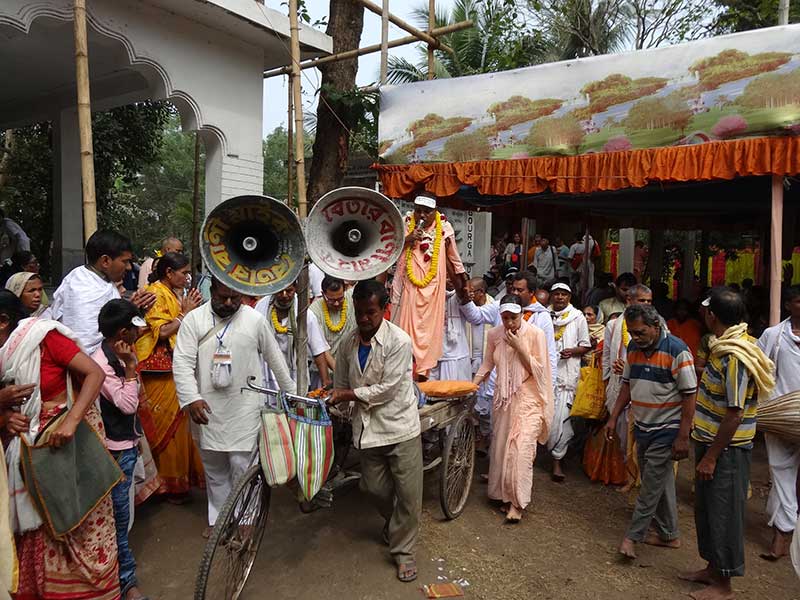 Proceeding to the next stop.

The next place is Sri Radha Kunda. Here, devotees honour prasadam and hear the glories of the place.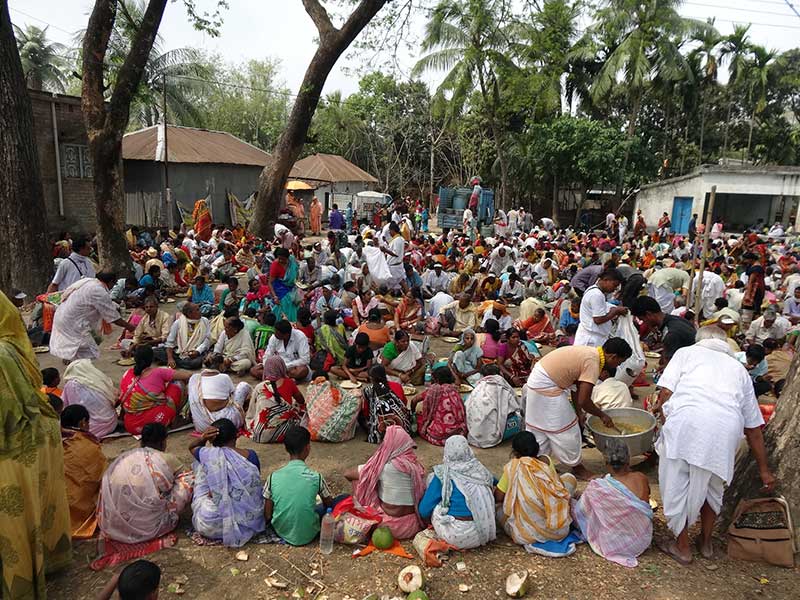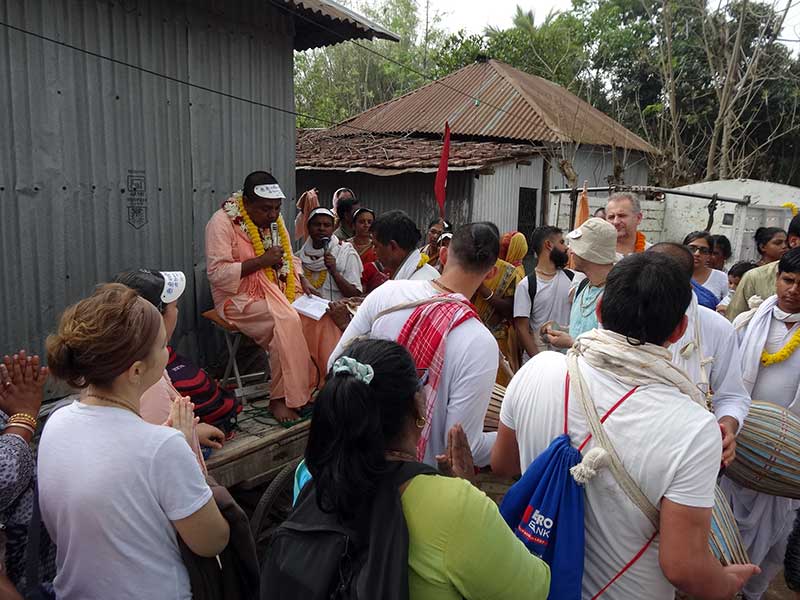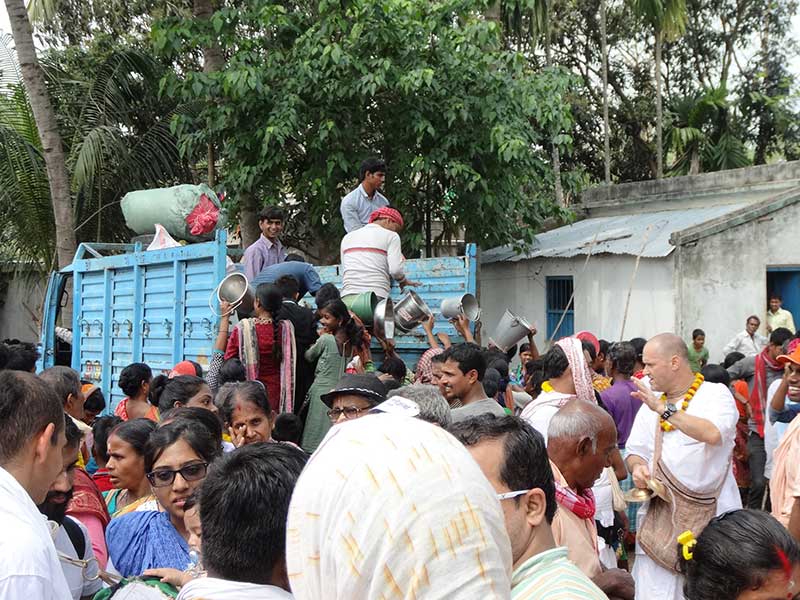 The local villagers anxiously handing over buckets for some prasadam.

Sri Vidya Nagar, the place where Mahaprabhu performed teaching pastimes in His youth.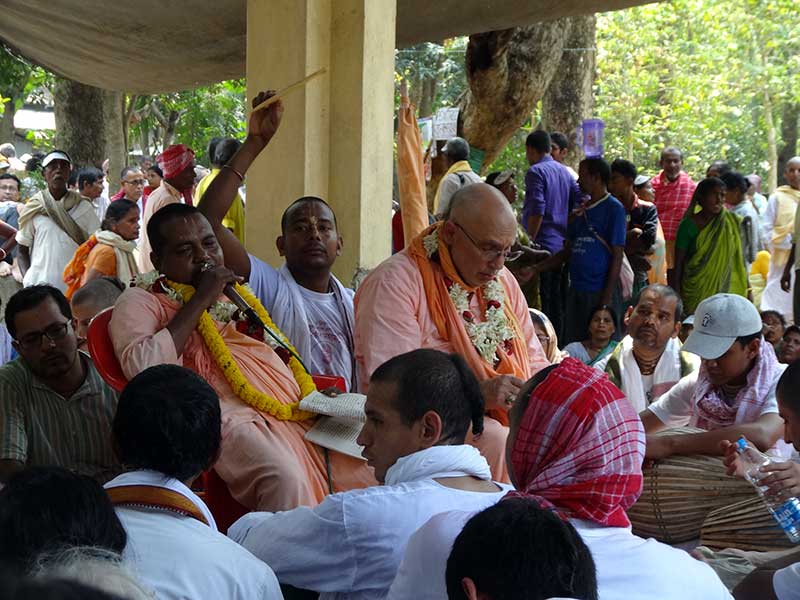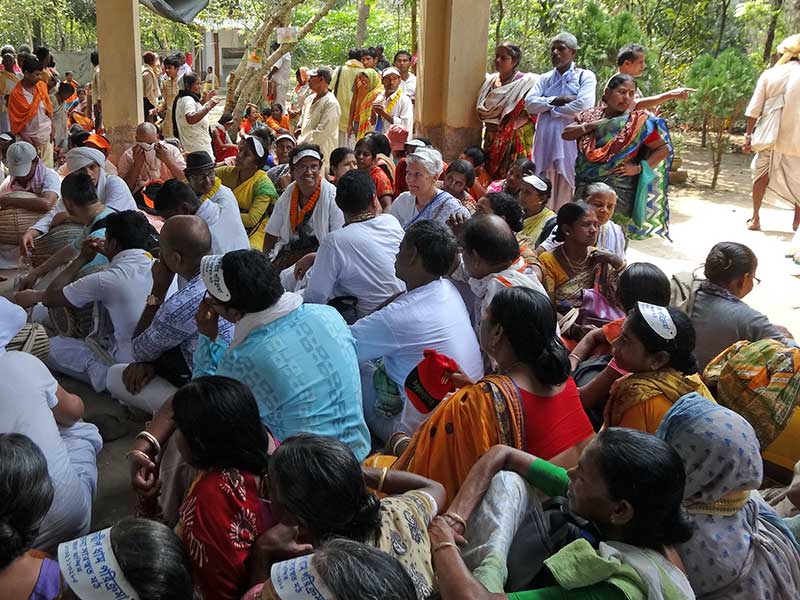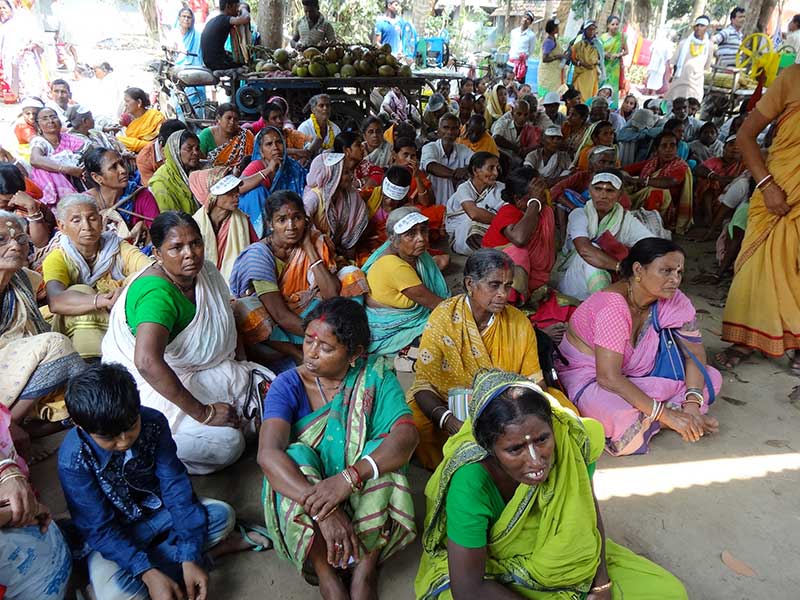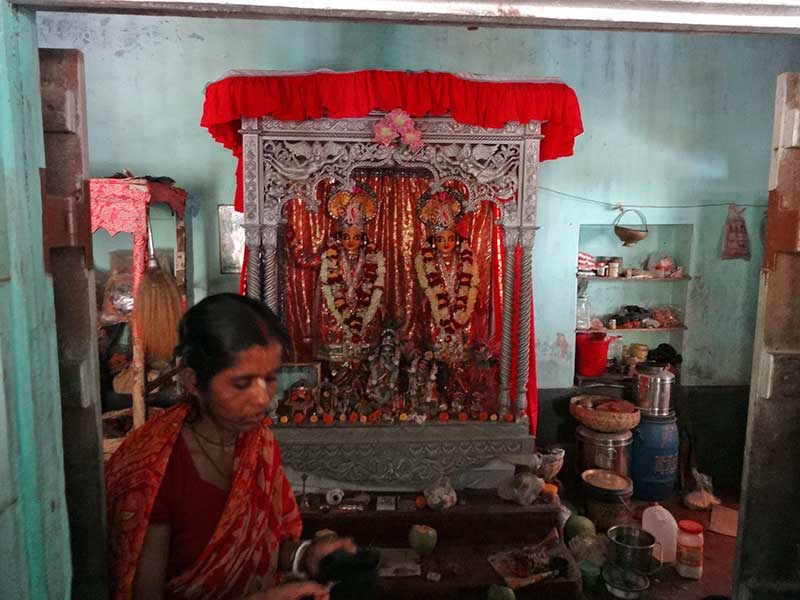 The Deities worshipped at the place.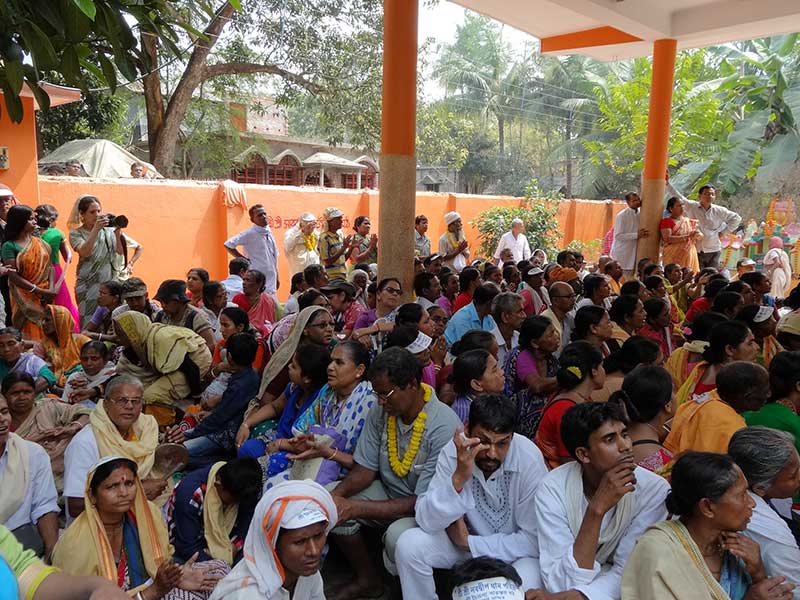 The next stop is the birthplace of Srila Sarvabhauma Bhattacharya.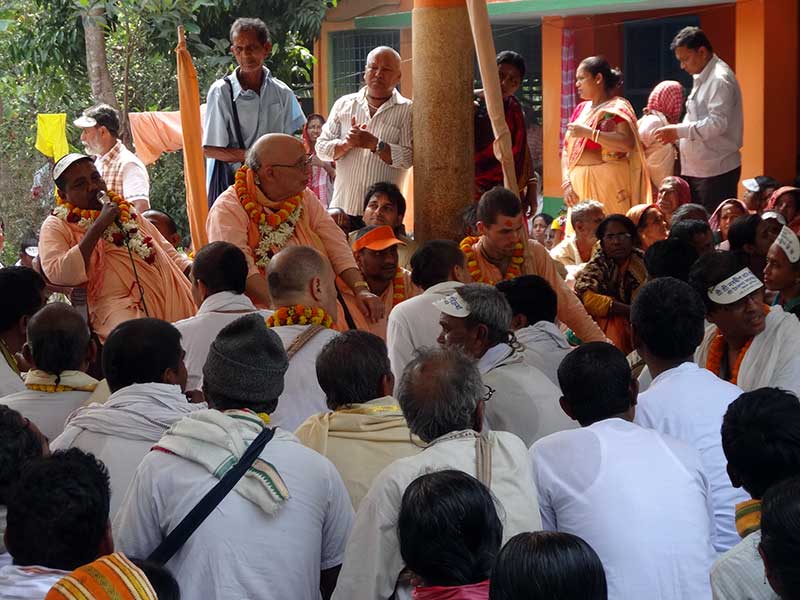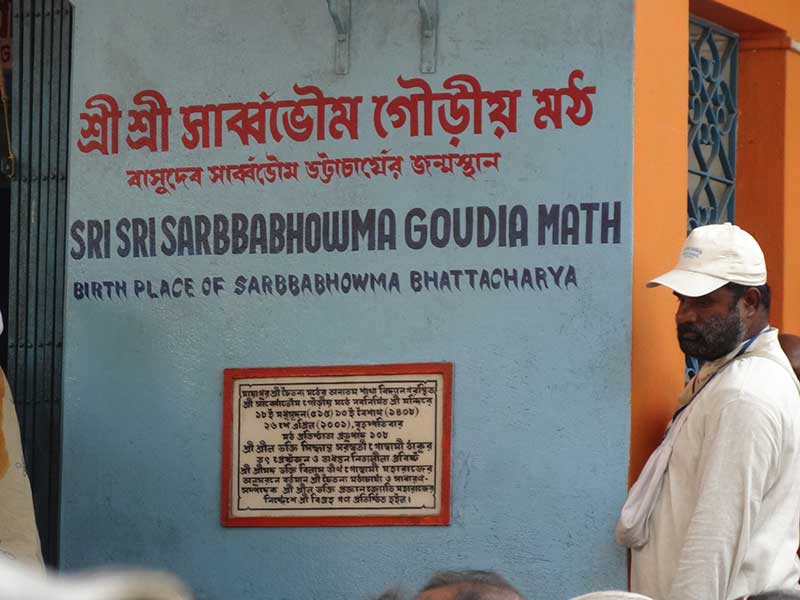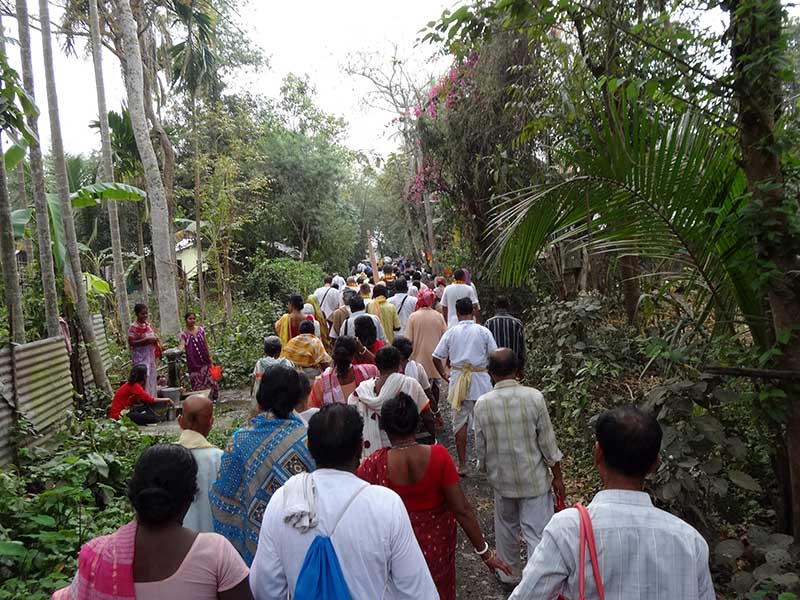 After this, the sankirtan party walks to the final stop, Mamgachi, the birthplace of Srila Vrindavan Das Thakur.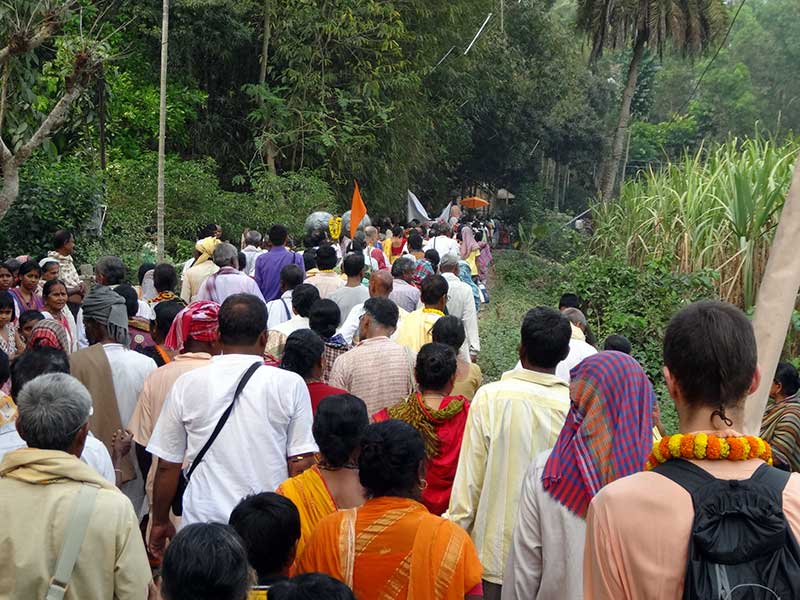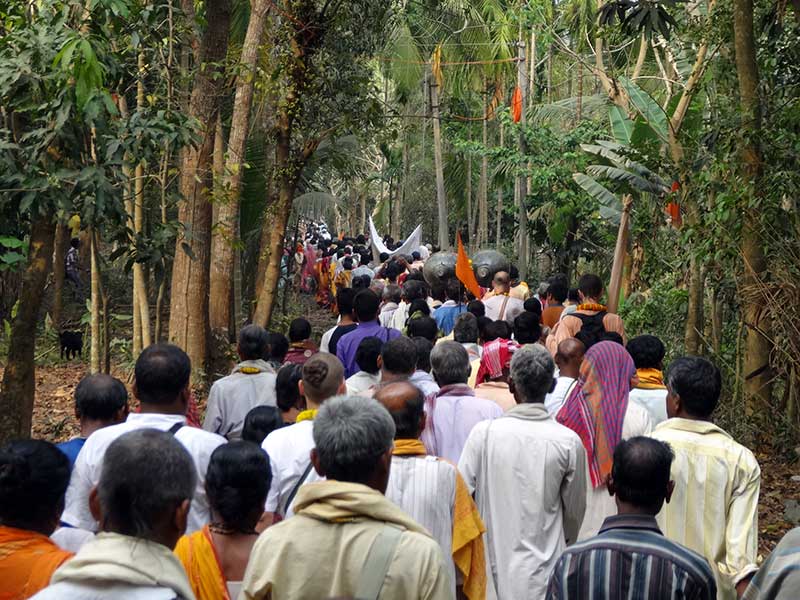 Stopping on the way to hear the glories of Jahnudvip and Sri Saranga Murari.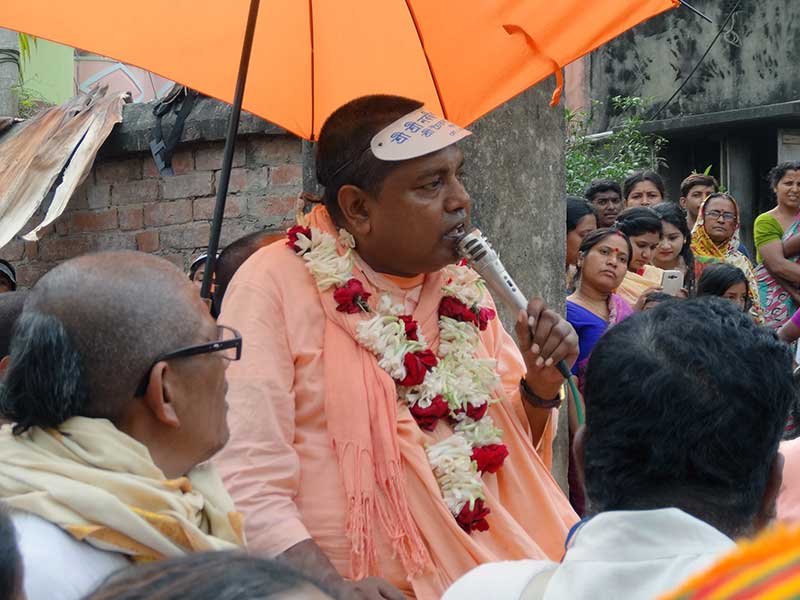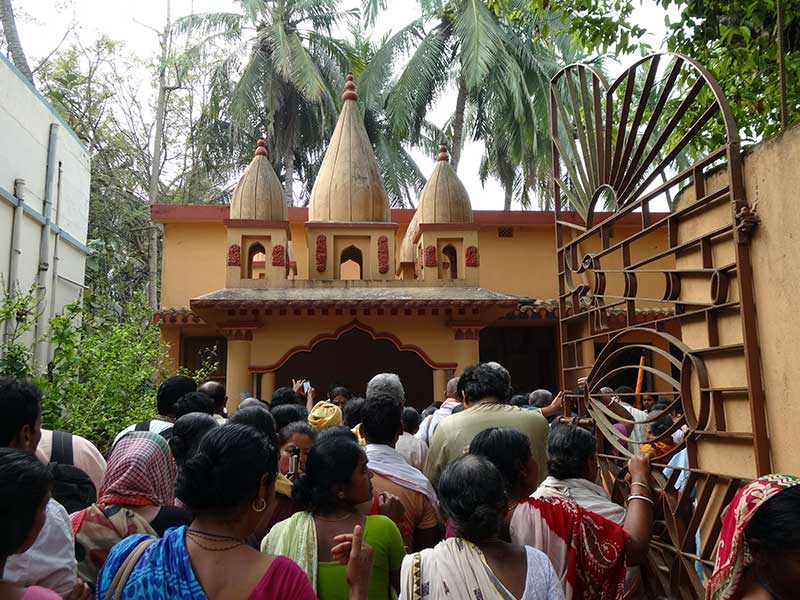 Sri Saranga Murari's temple.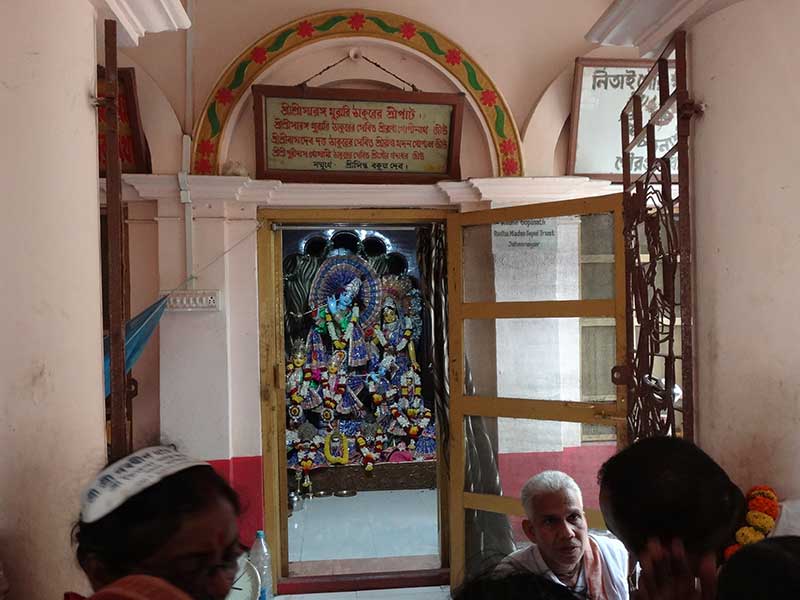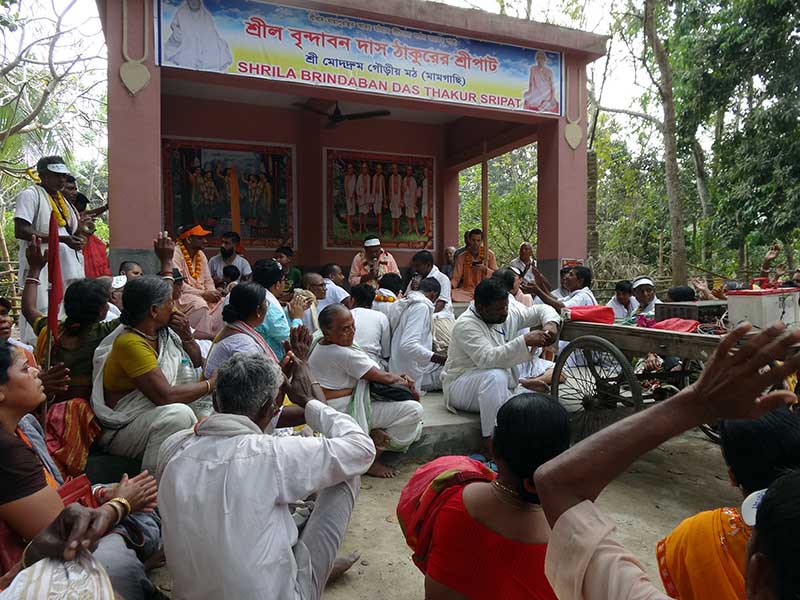 Mamgachi, the final stop of Sri Nabadwip Dham parikrama.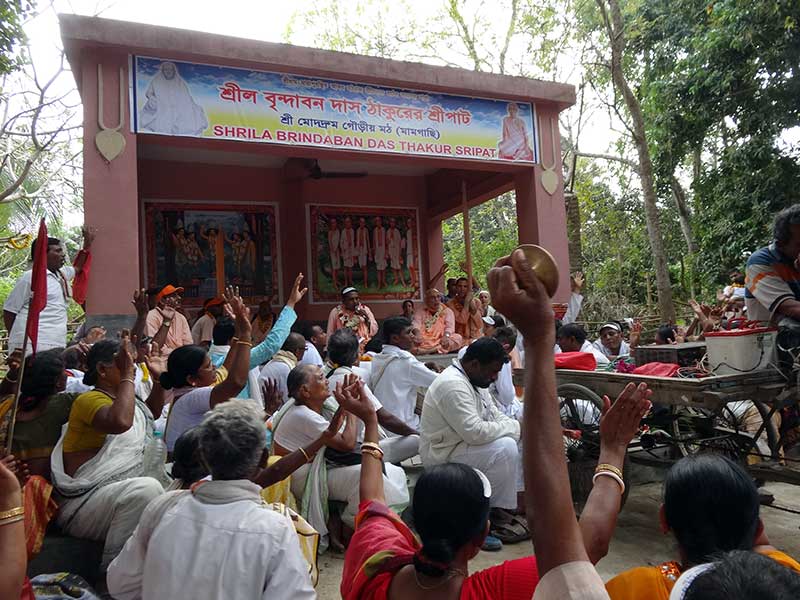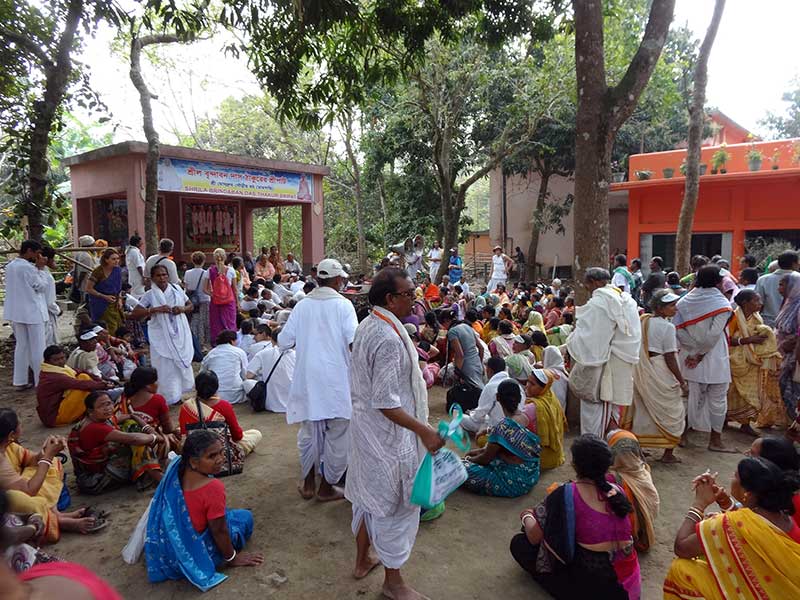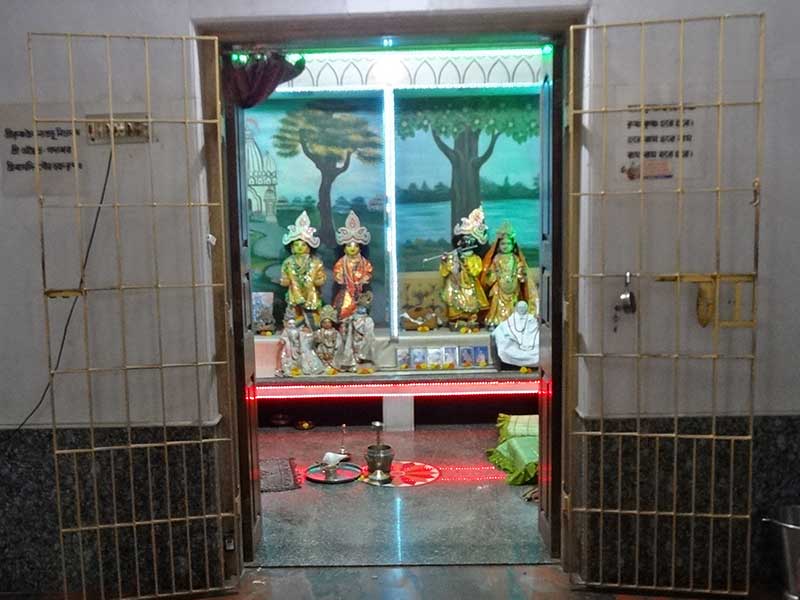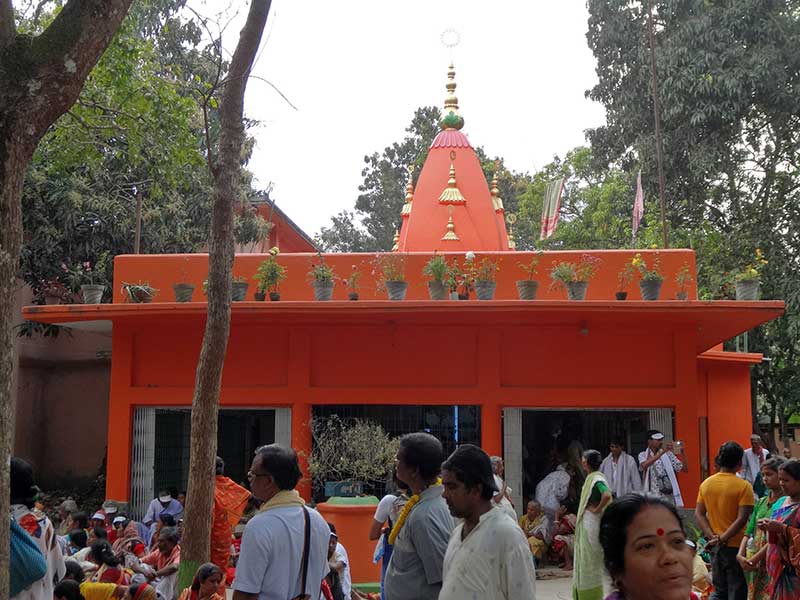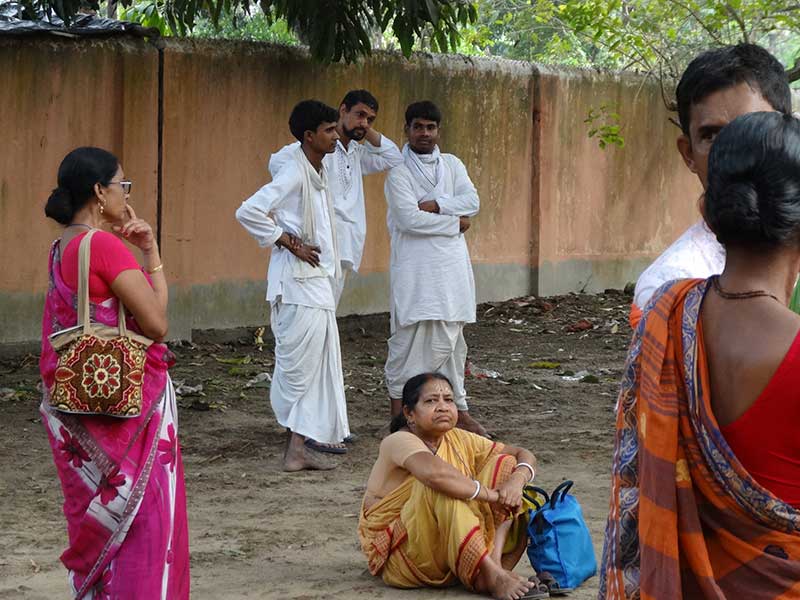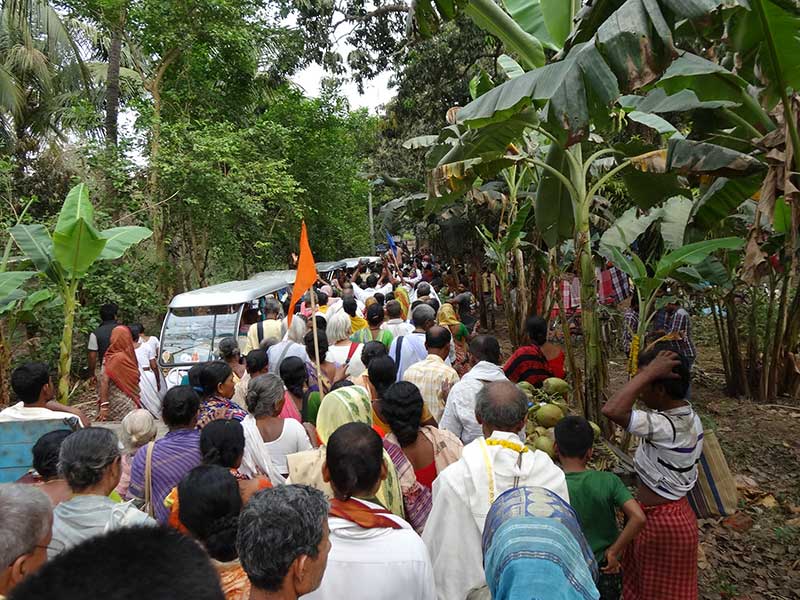 After prasad seva, the devotees return back to the Math.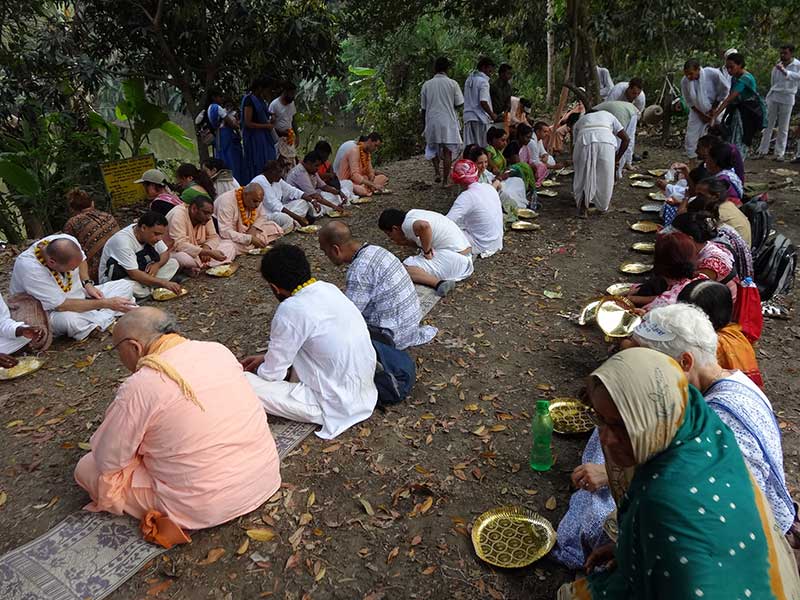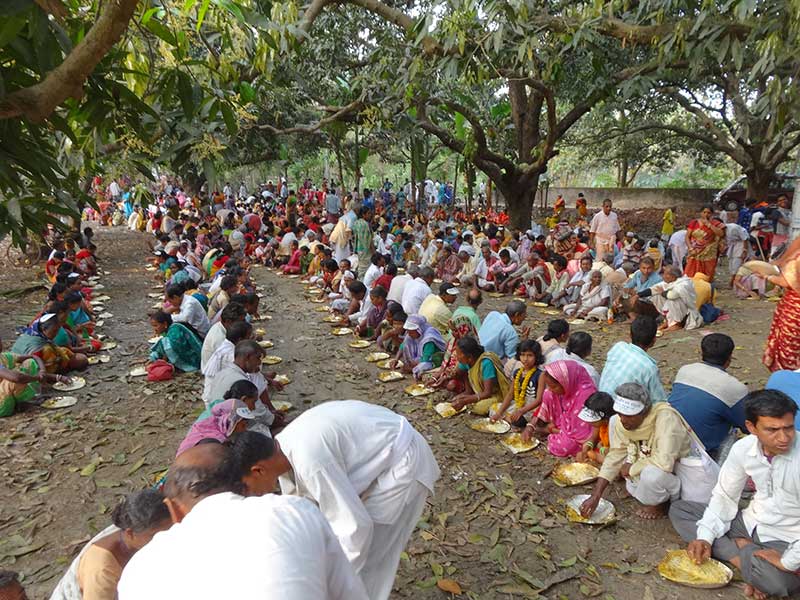 EVENING PROGRAMME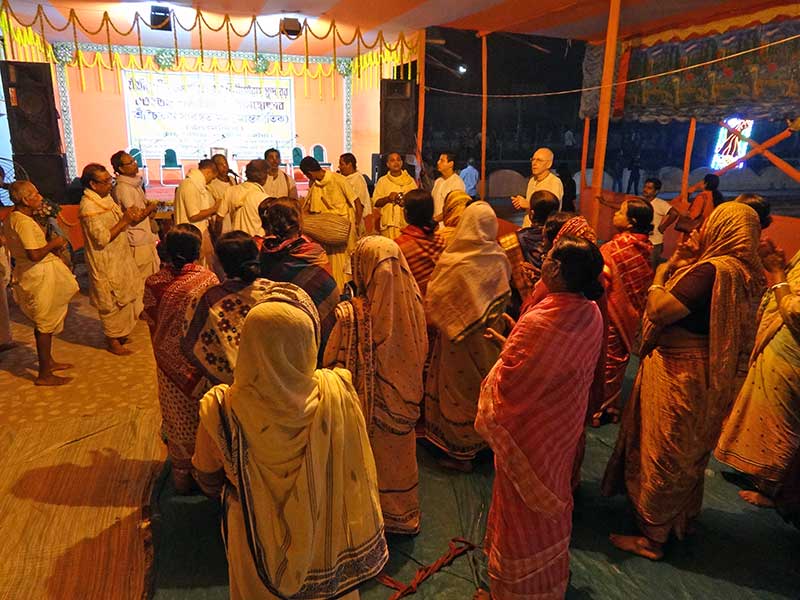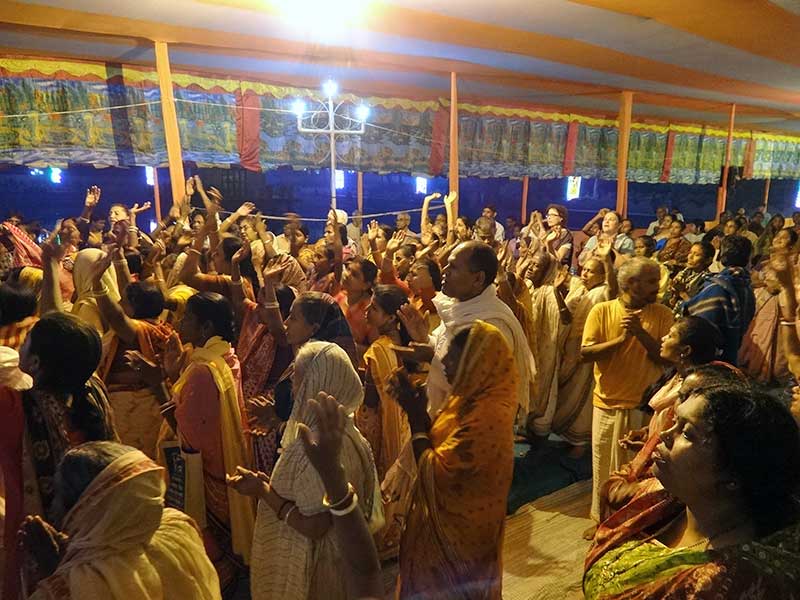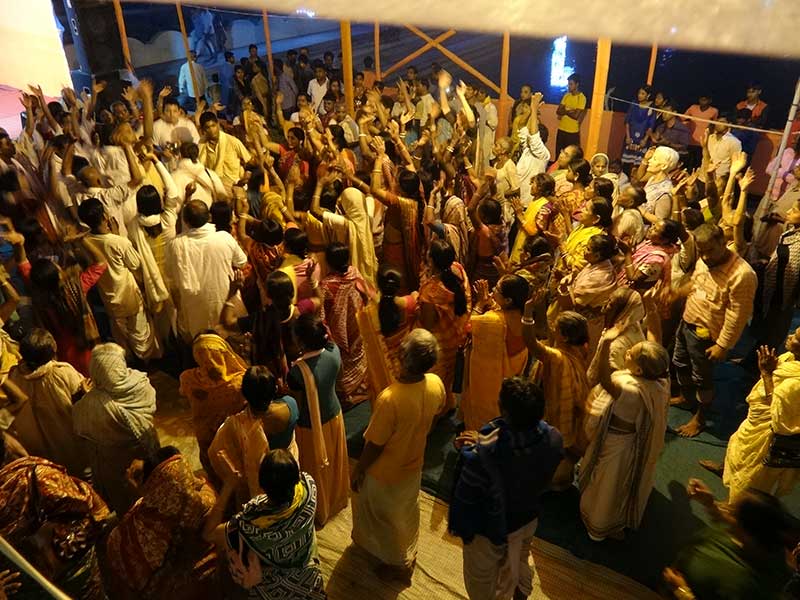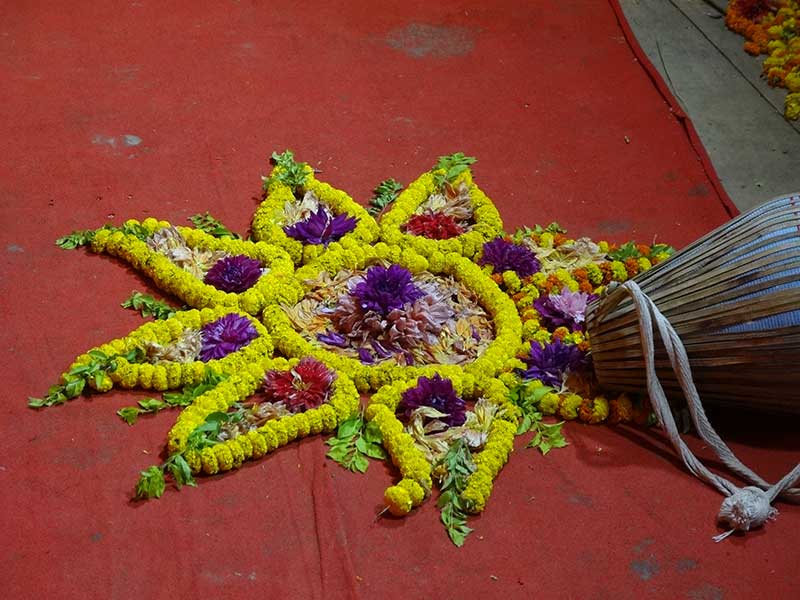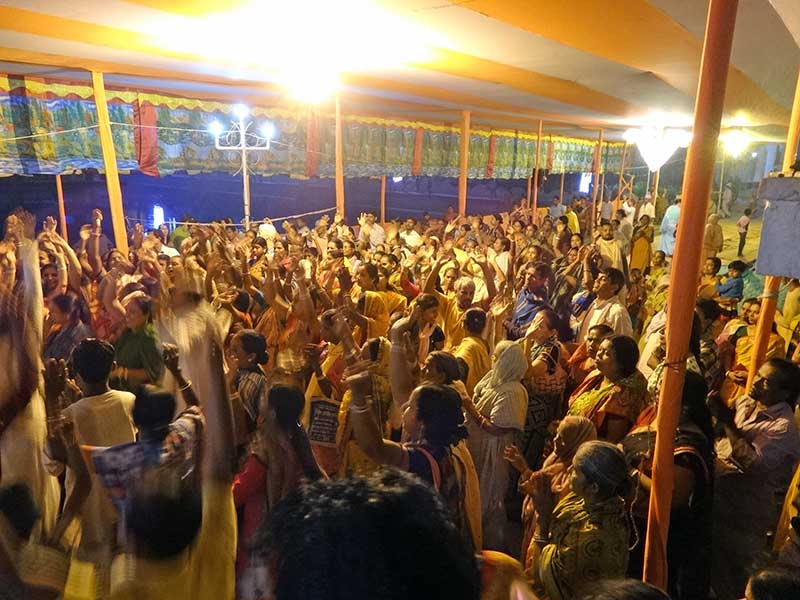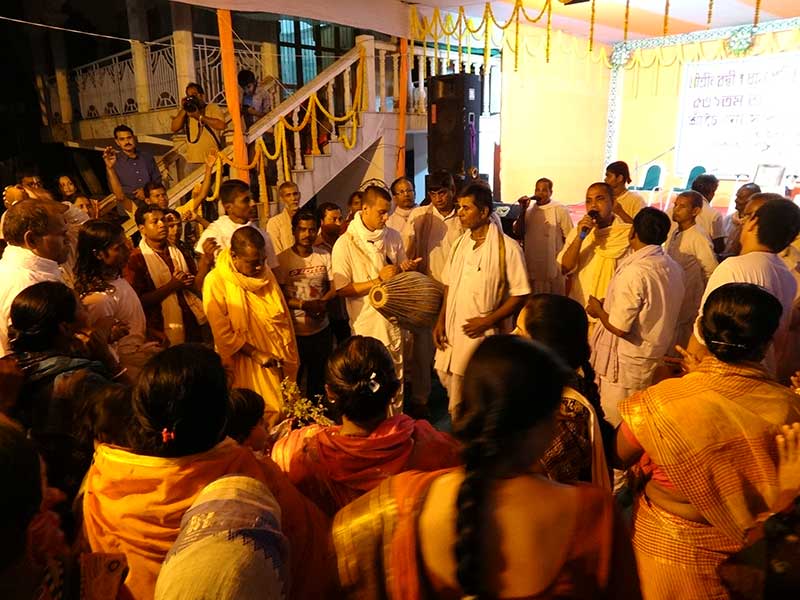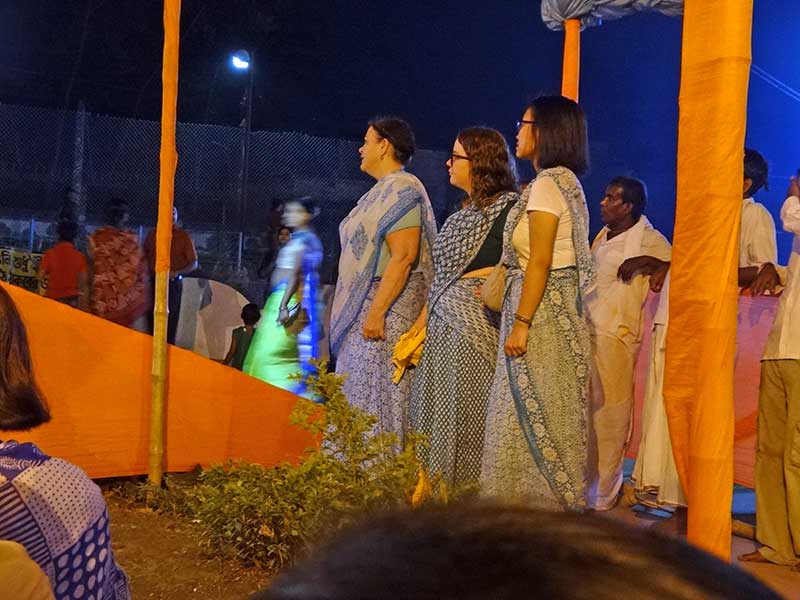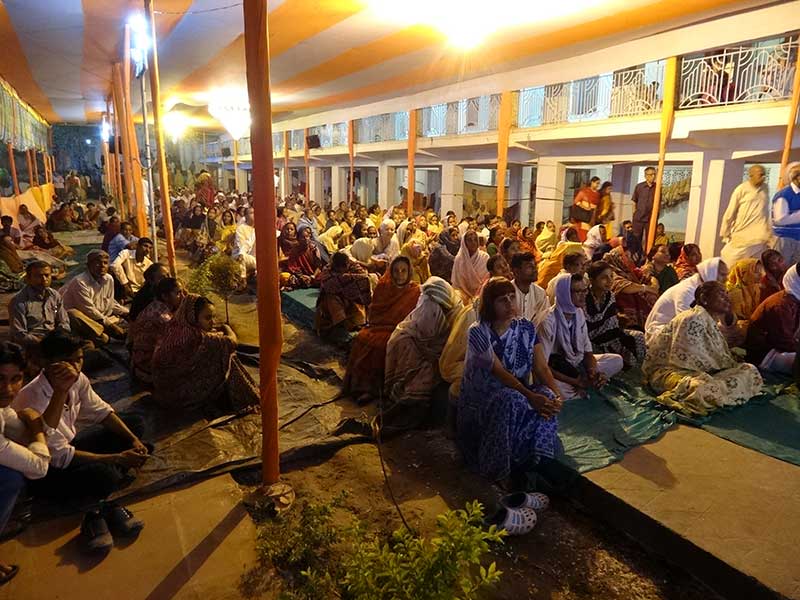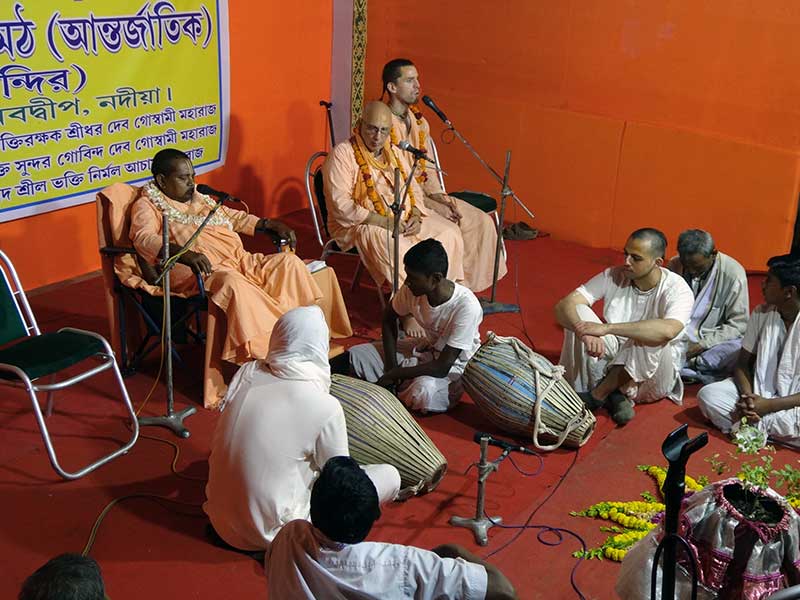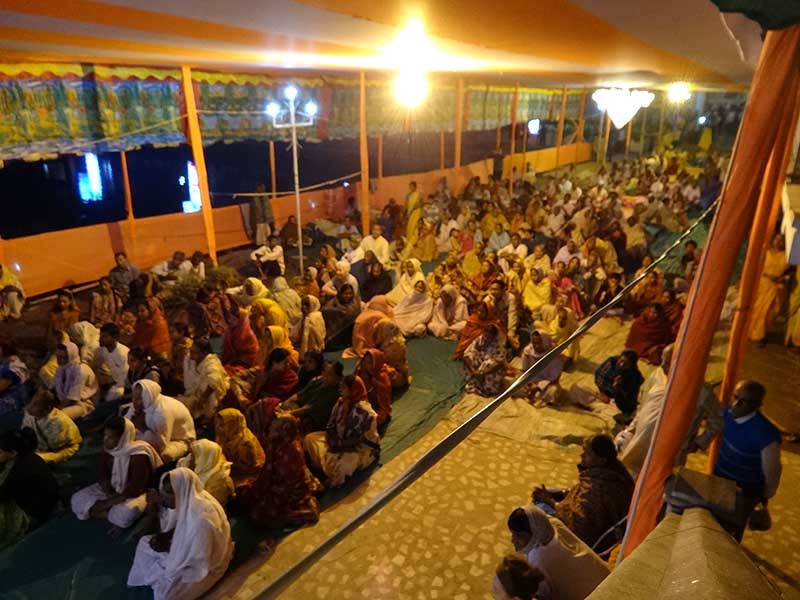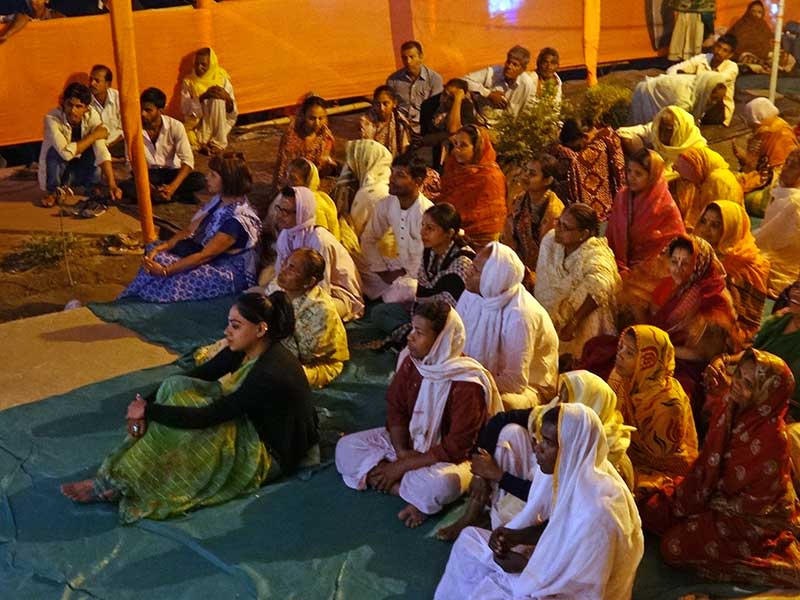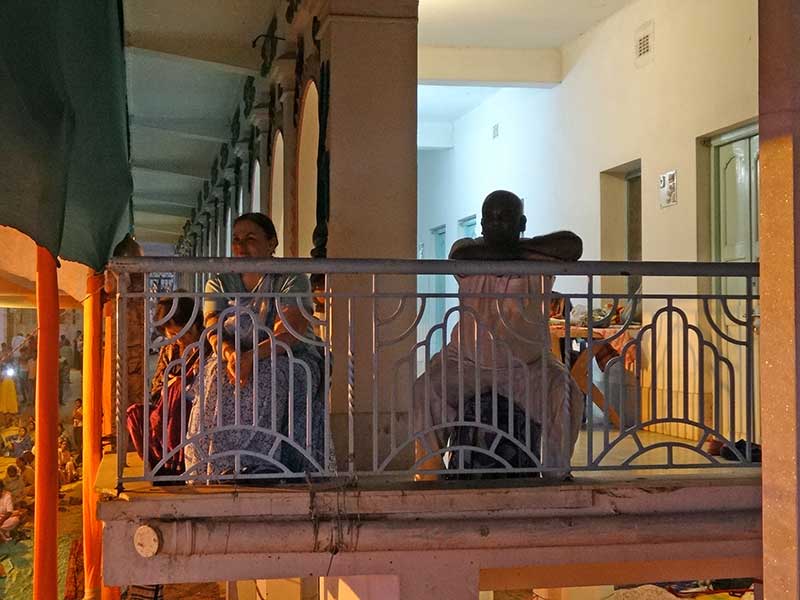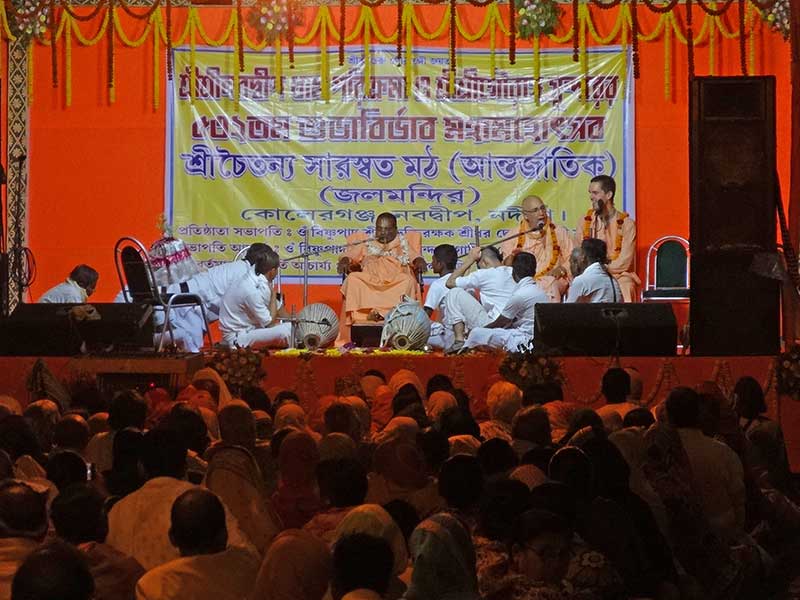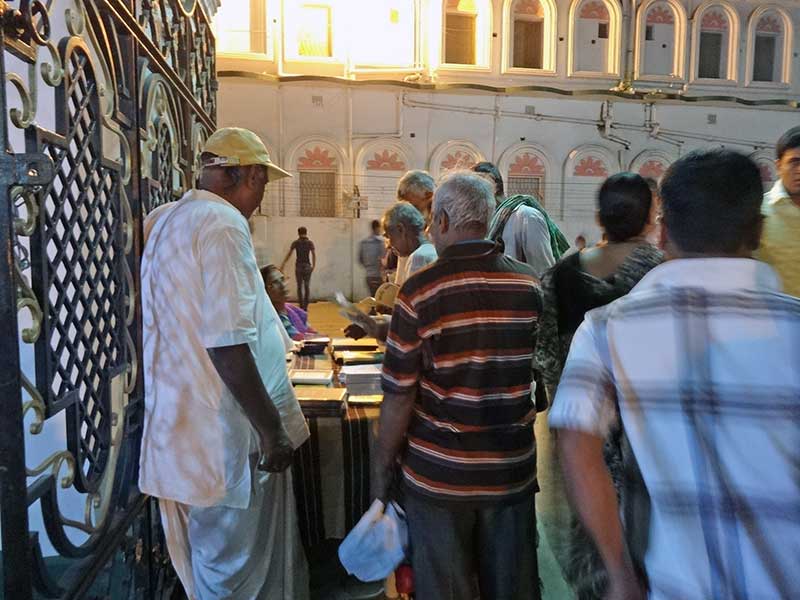 PARIKRAMA ADHIVAS
PARIKRAMA DAY 1 | PARIKRAMA DAY 2 | PARIKRAMA DAY 3 | PARIKRAMA DAY 4
GAURA PURNIMA | ANANDA-MAHOTSAV