Sri Nabadwip Dham Parikrama:
Day Two
Thursday, 9 March 2017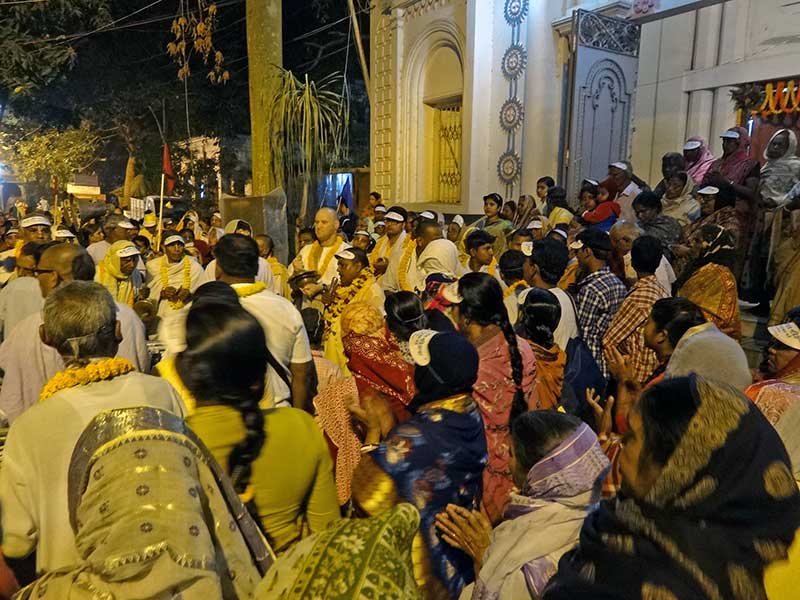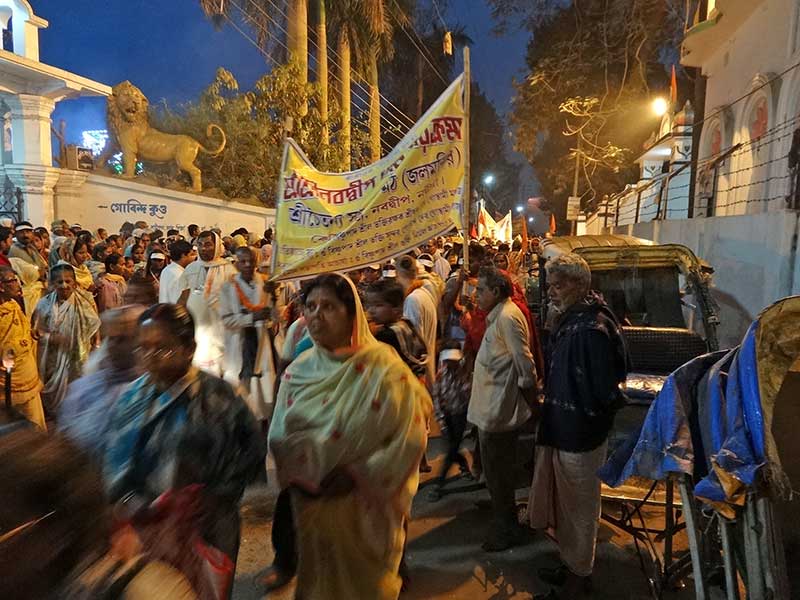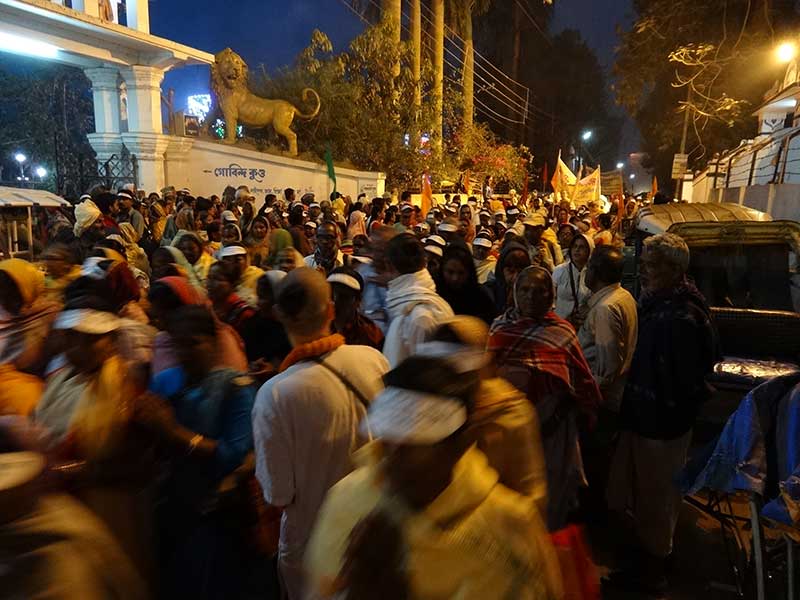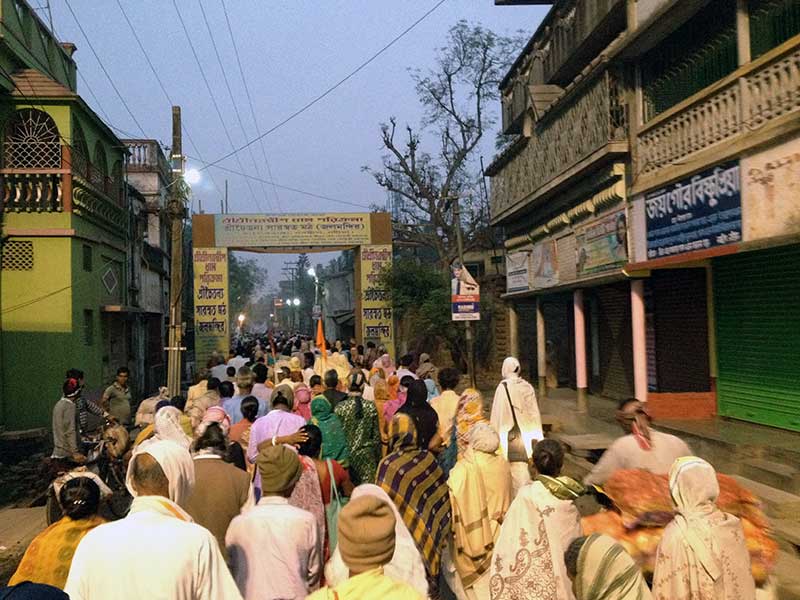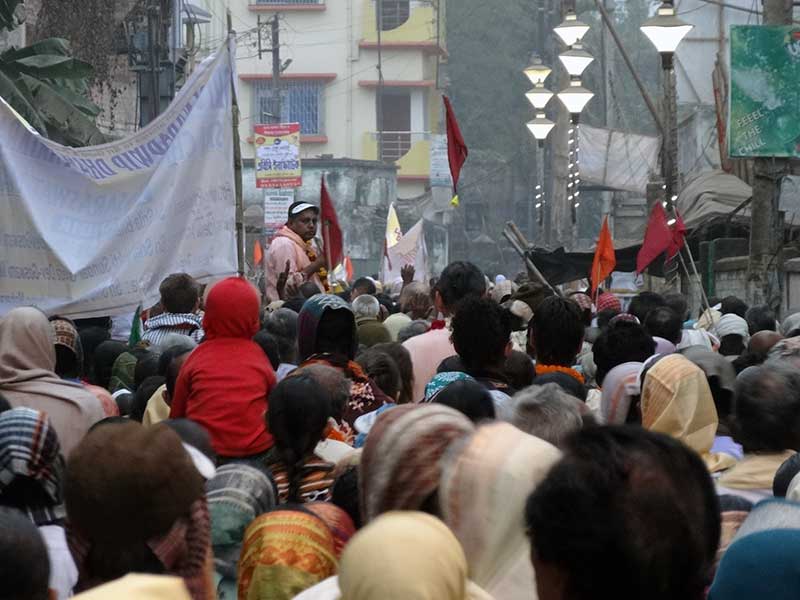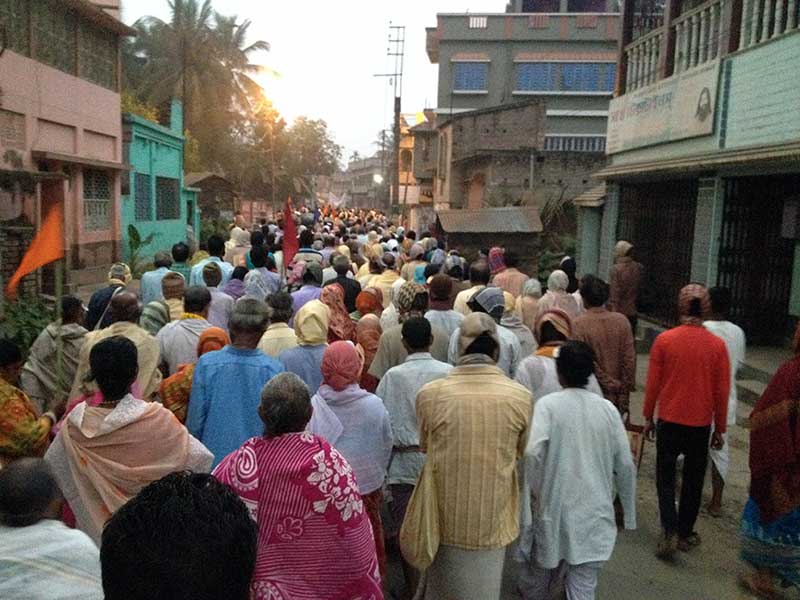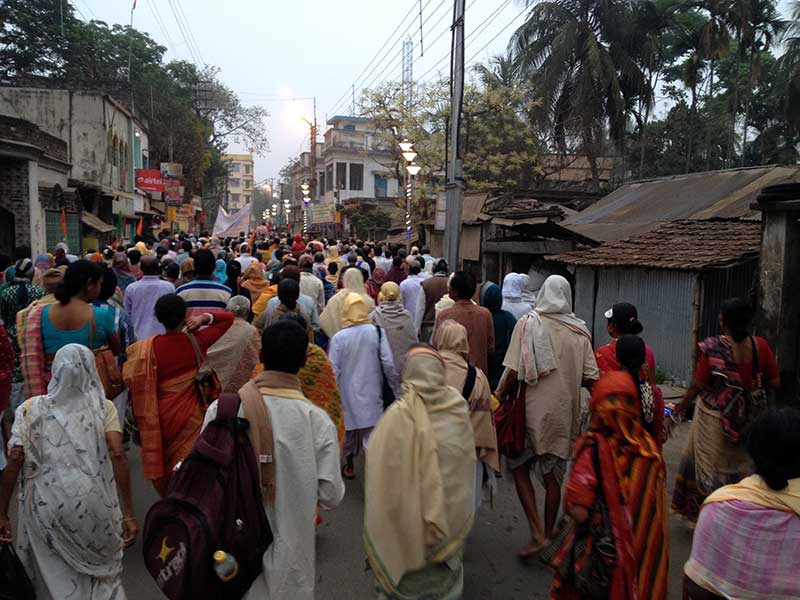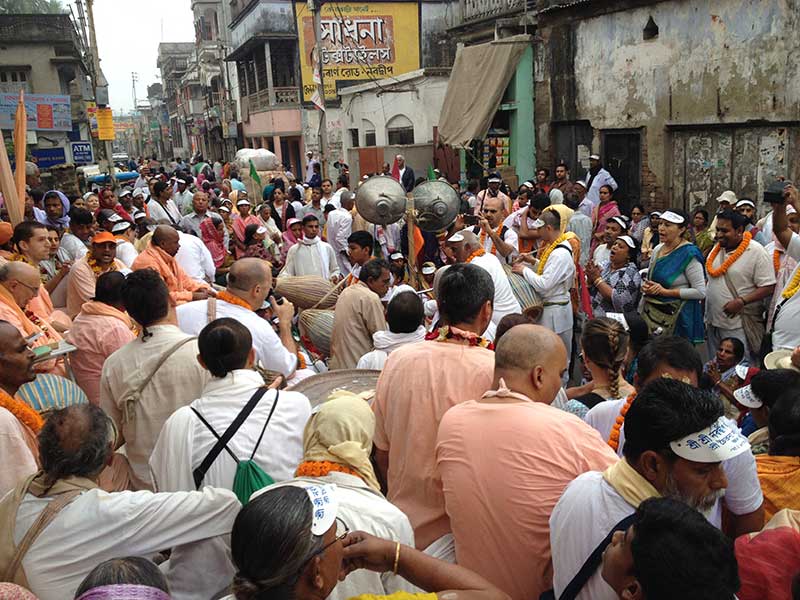 The first stop the parikrama party makes is Sri Buroraj Siva's temple.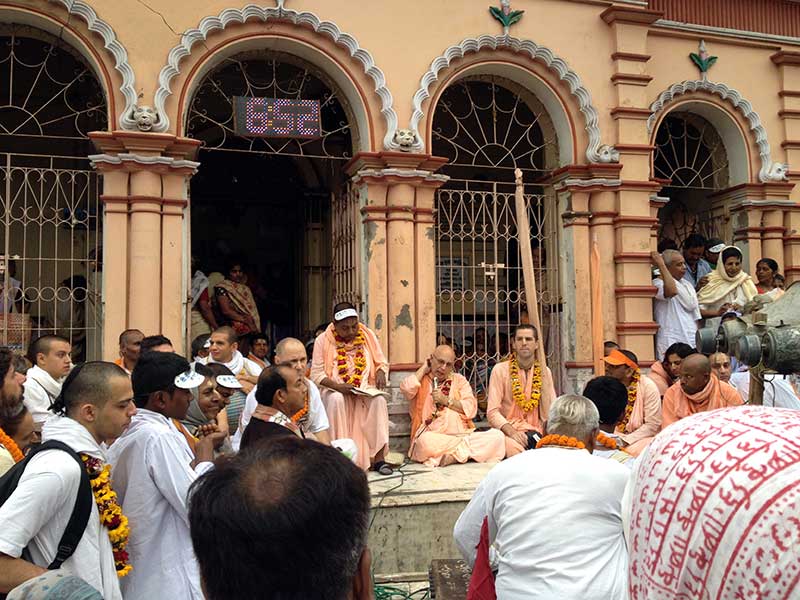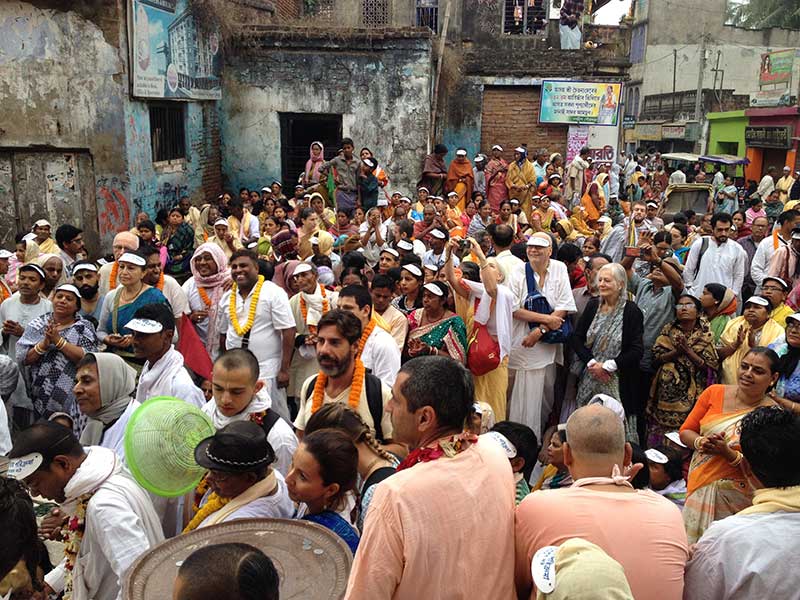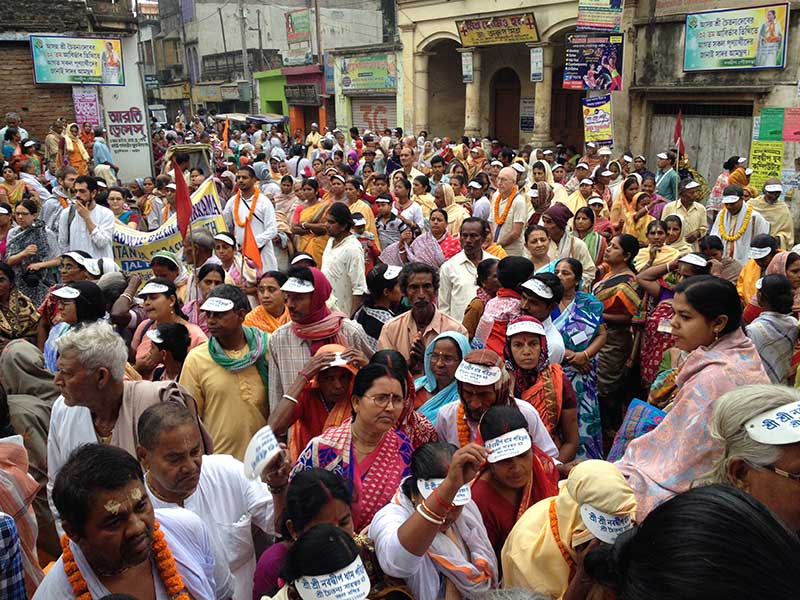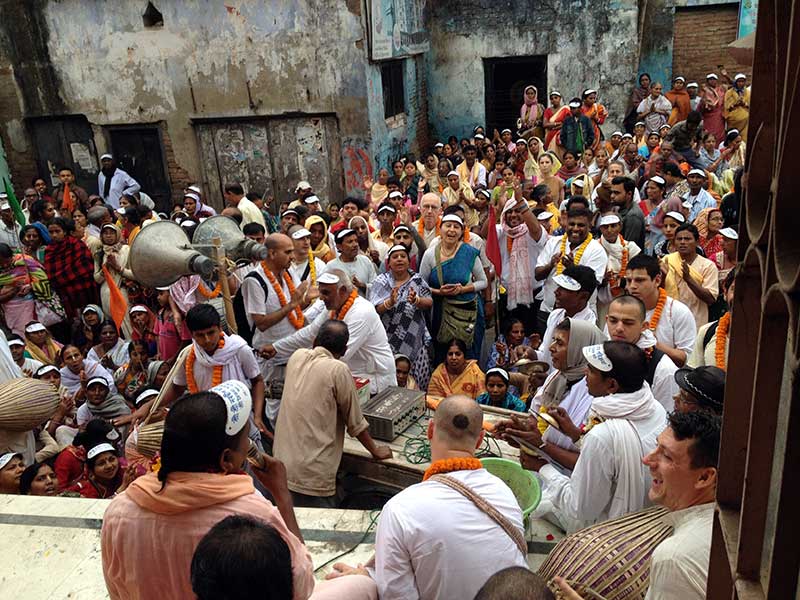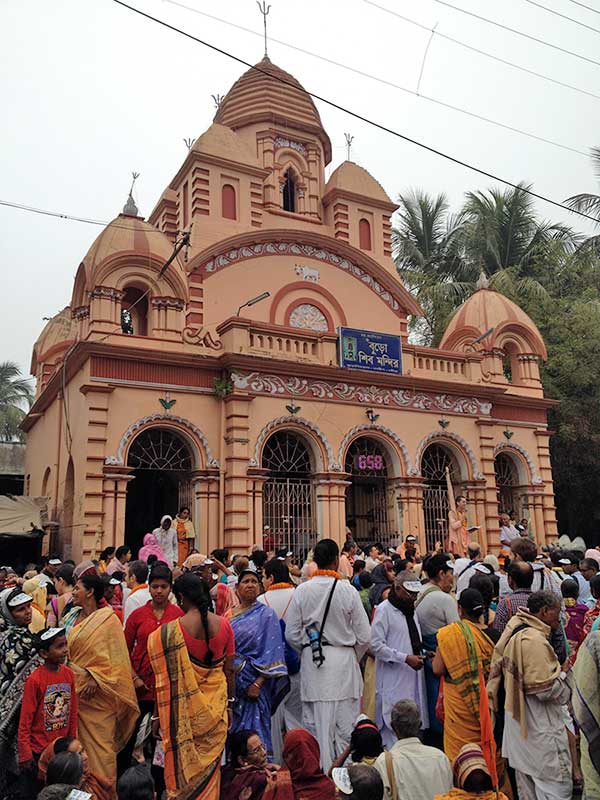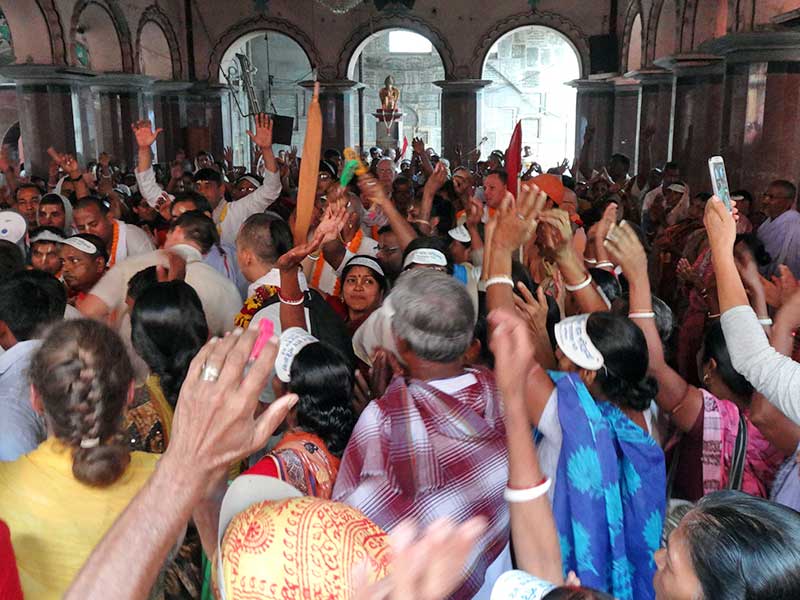 After Lord Siva's temple, the devotees pay obeisances and take darshan of Prauddha Maya Devi in the centre of Paramatala, the devotees come to Vishnupriya Devi's parental house where she stayed and served after Mahaprabhu took sannyas.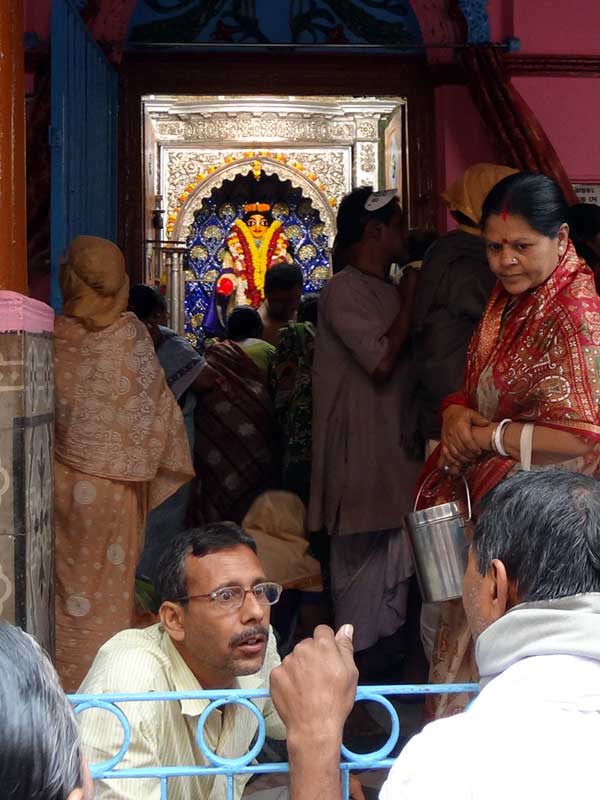 The Deity of Mahaprabhu that Sri Vidhnupriya Devi worshipped.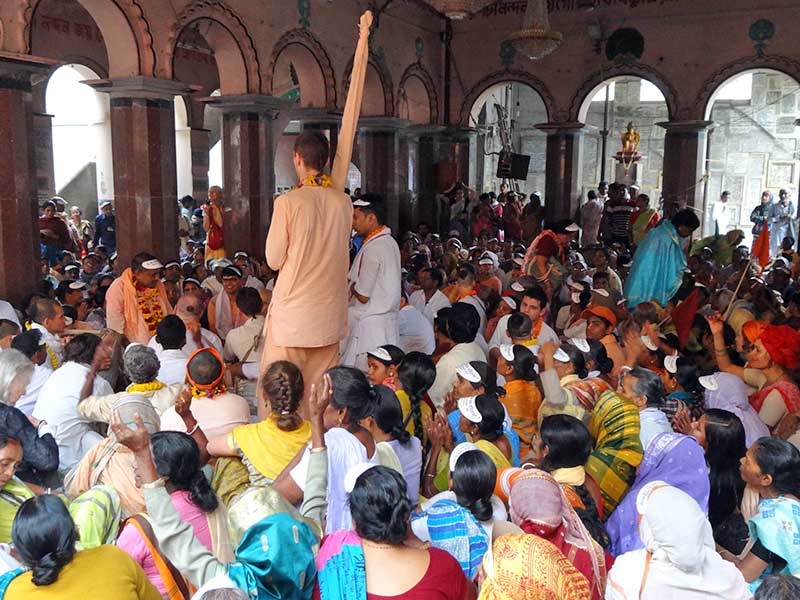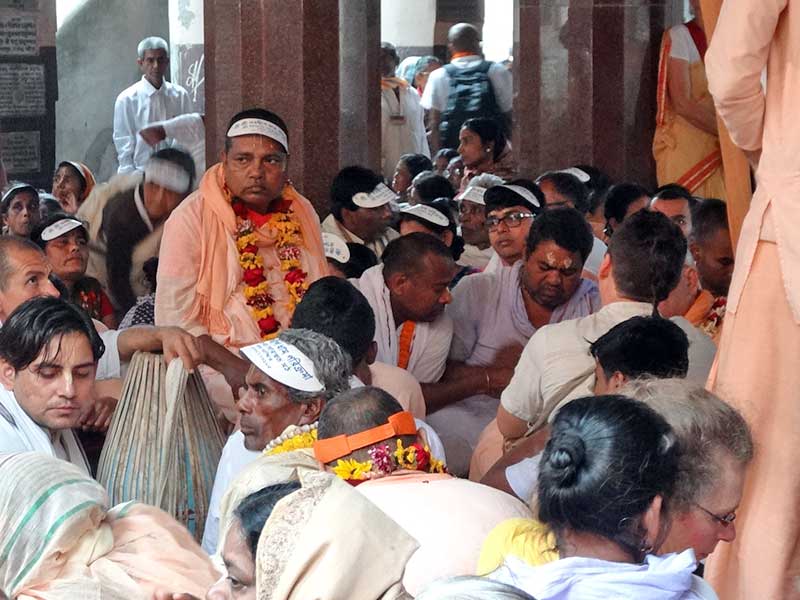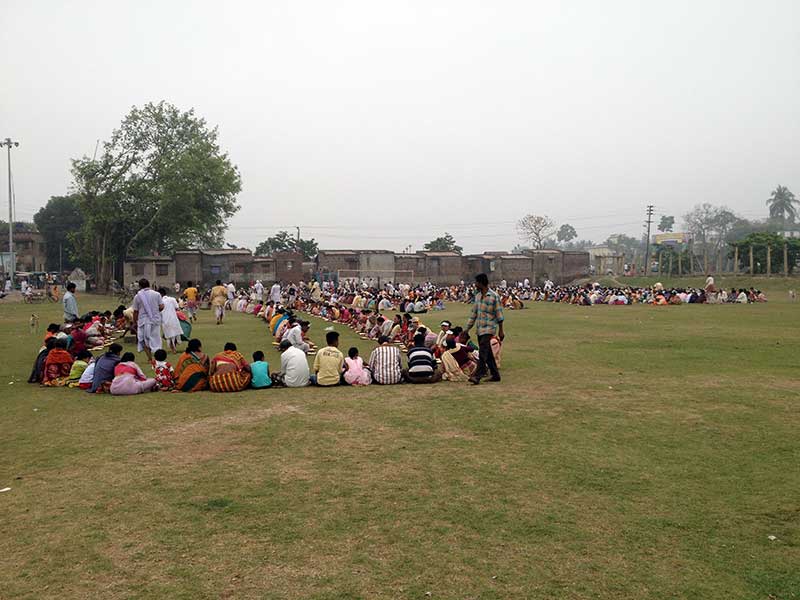 Then, the devotees take prasad and break Ekadashi fasting.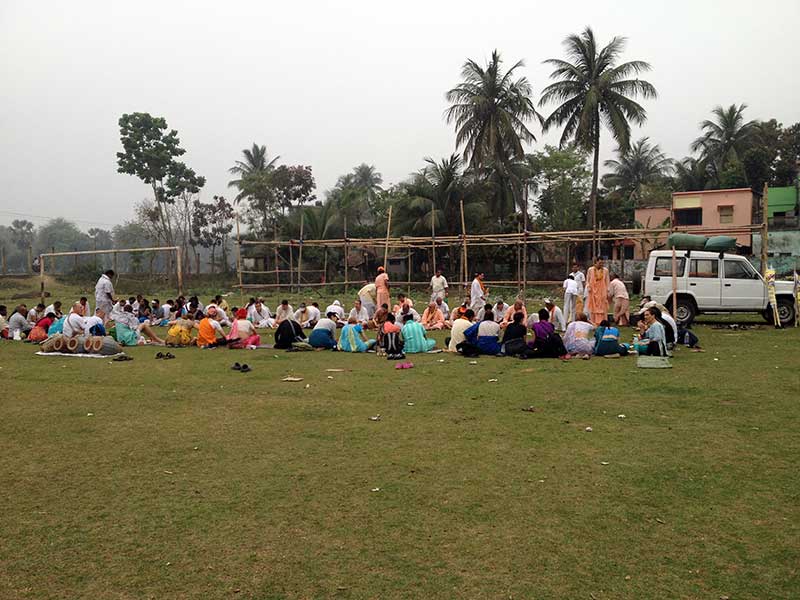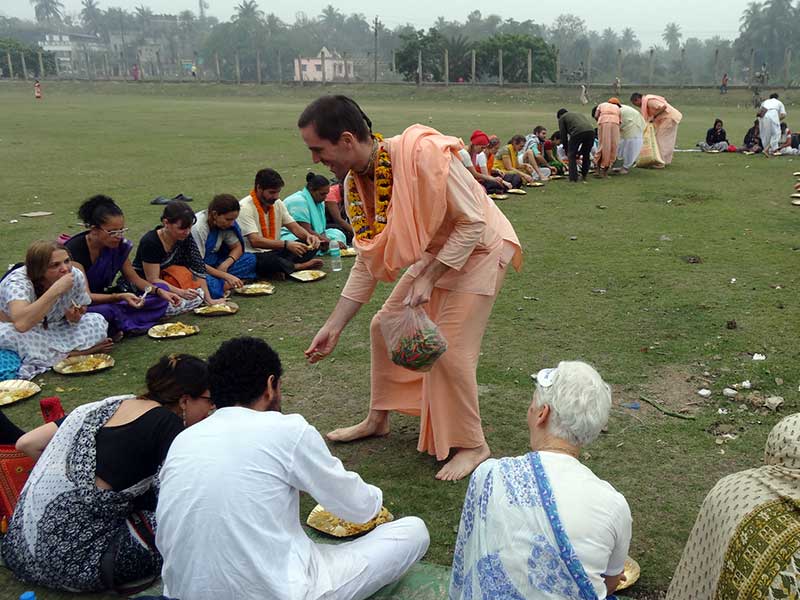 "Lanka, lanka! Anyone?" (chilli)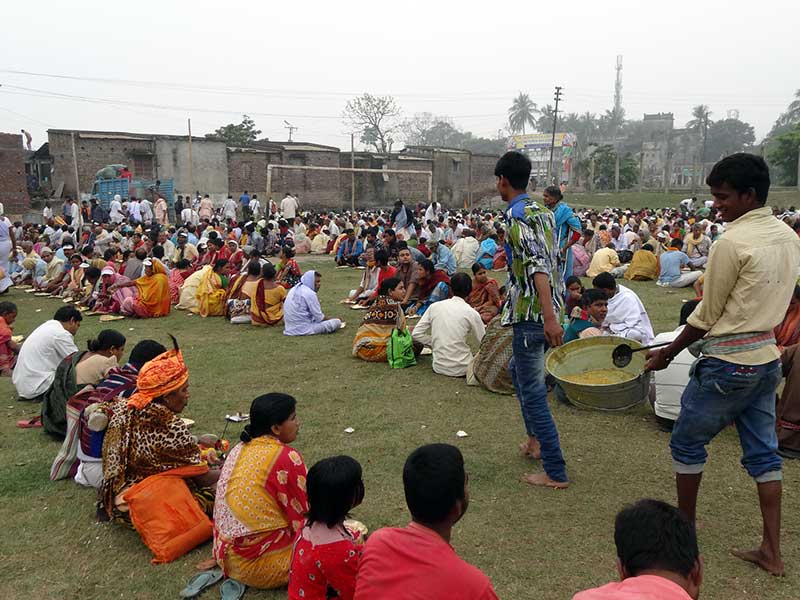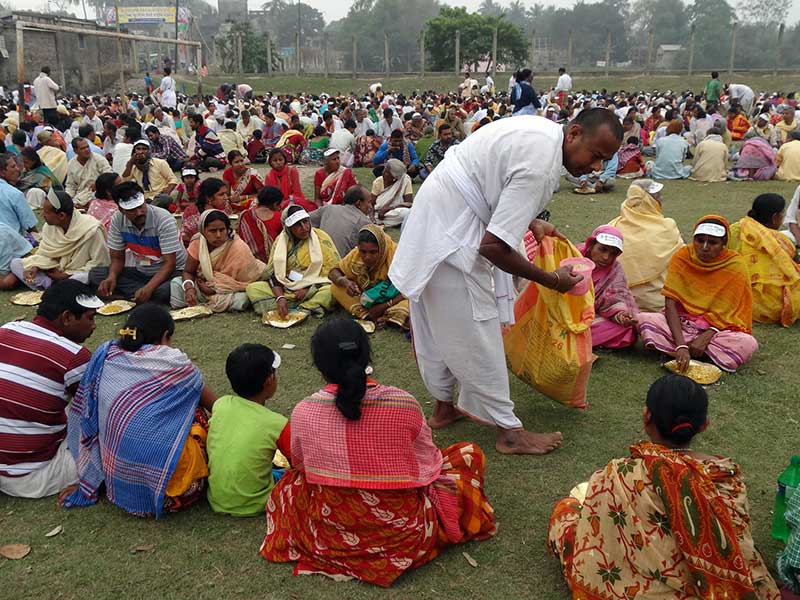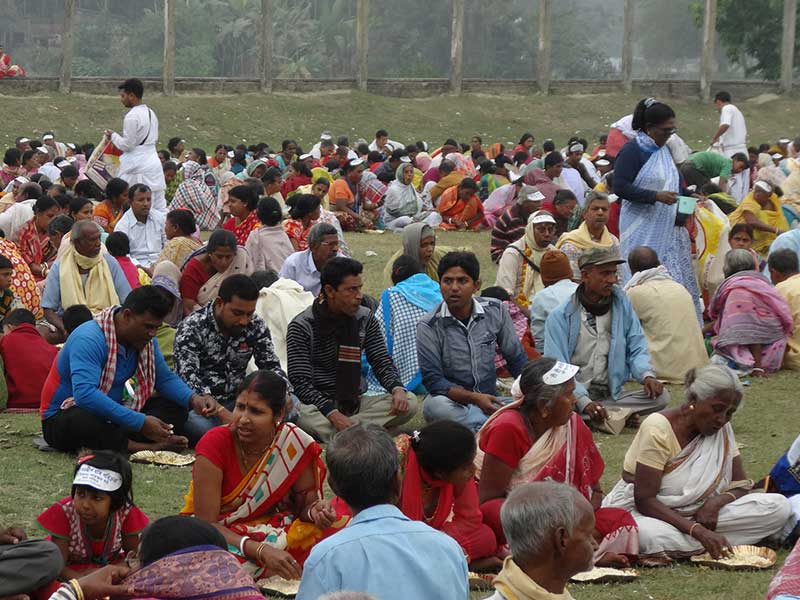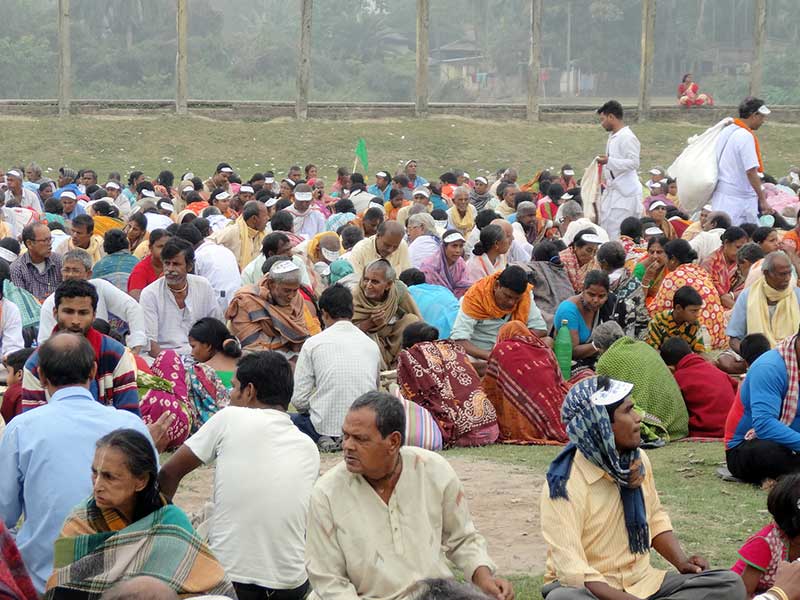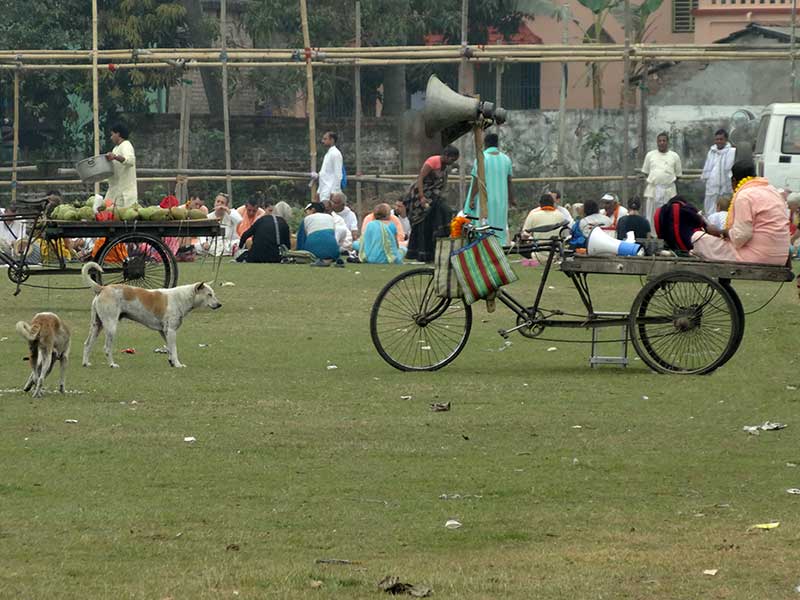 His Divine Grace observing prasad distribution.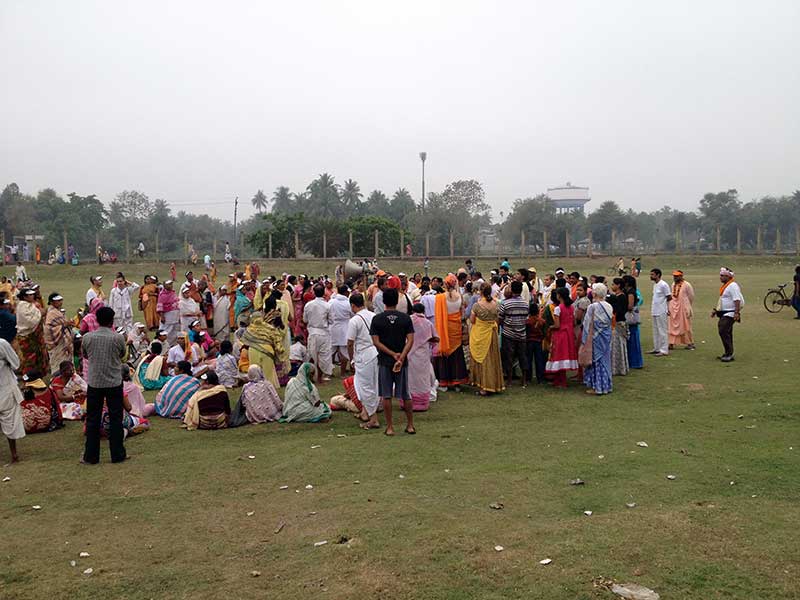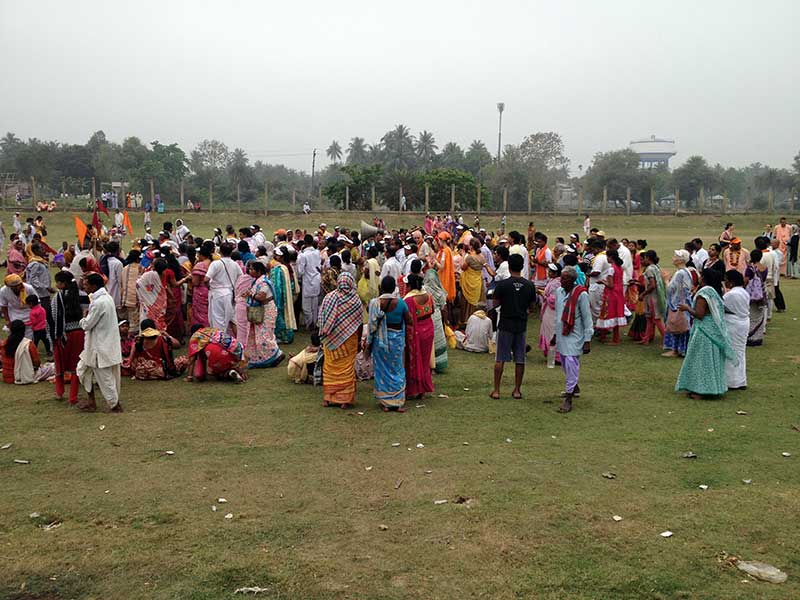 After prasad, the parikrama party proceeds to the last stop, Srila Jagannath Das Babaji Maharaj's bhajan kutir and samadhi-mandir.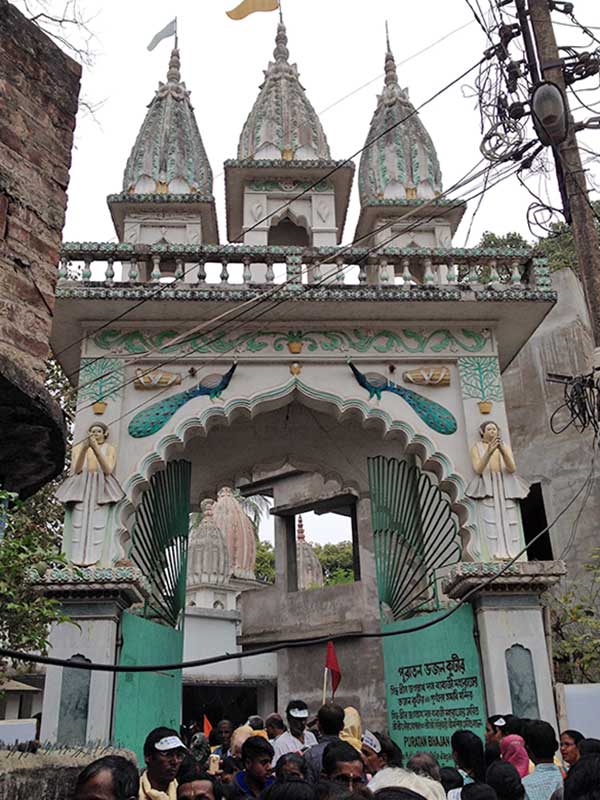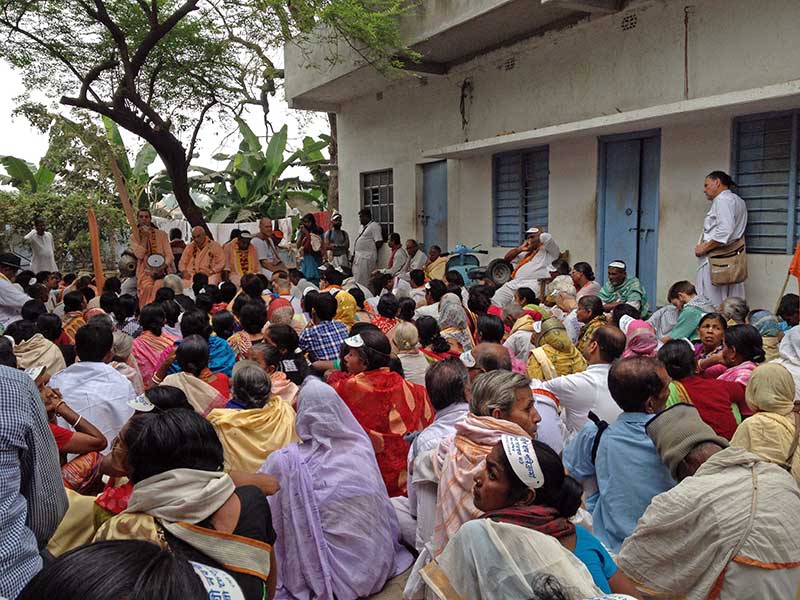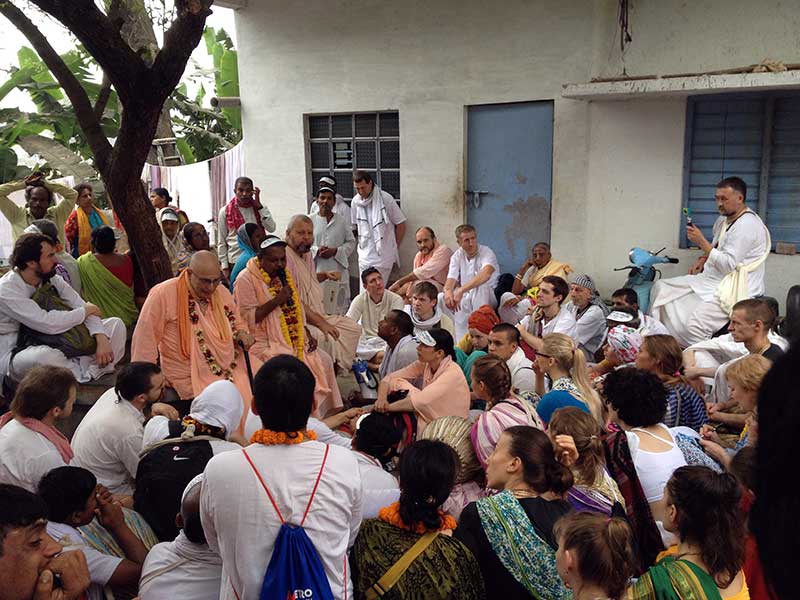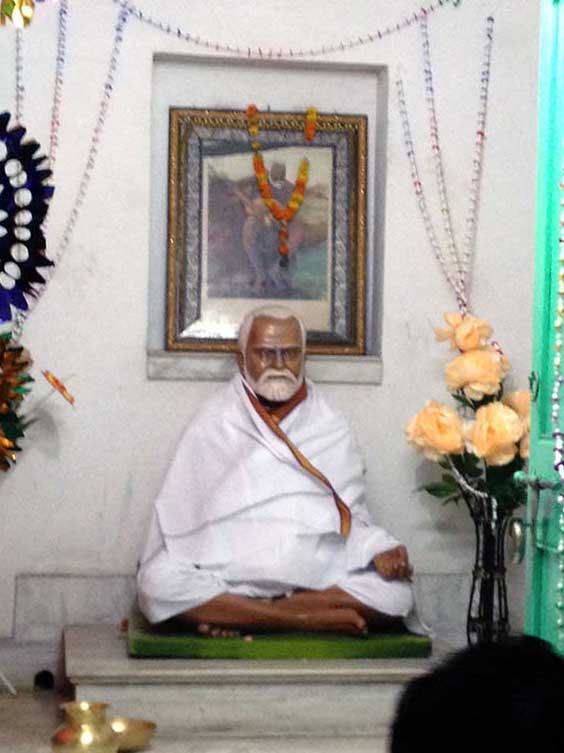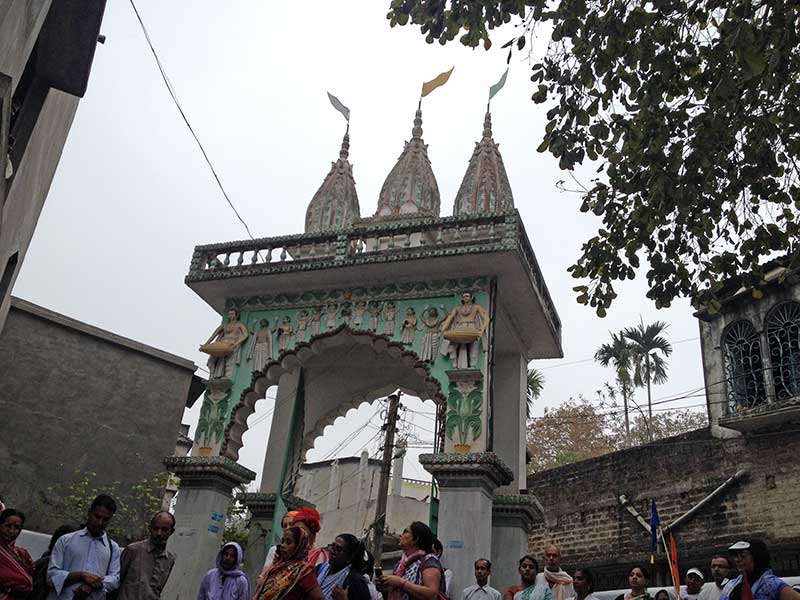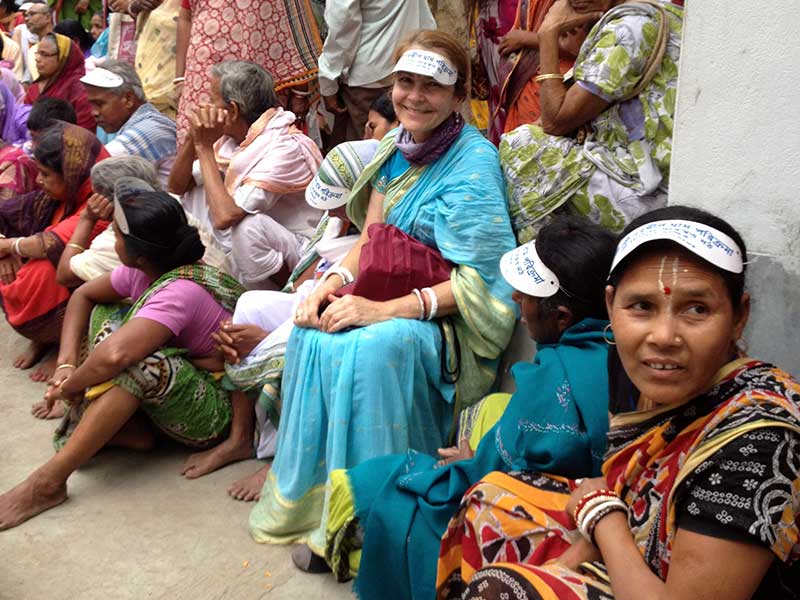 Amita Sakti Devi Dasi.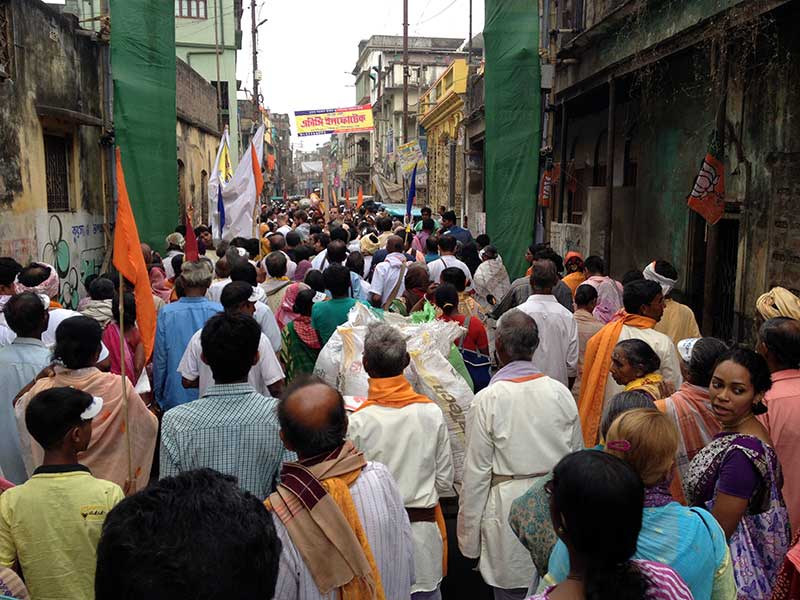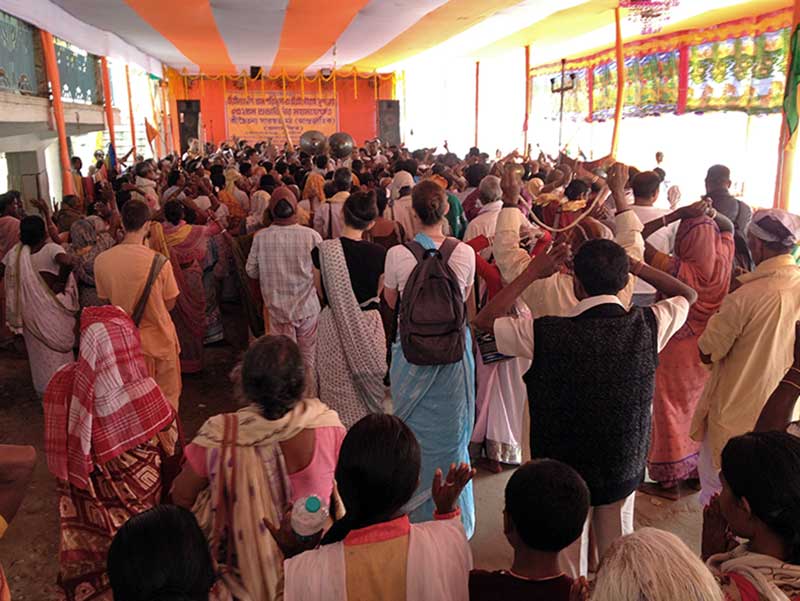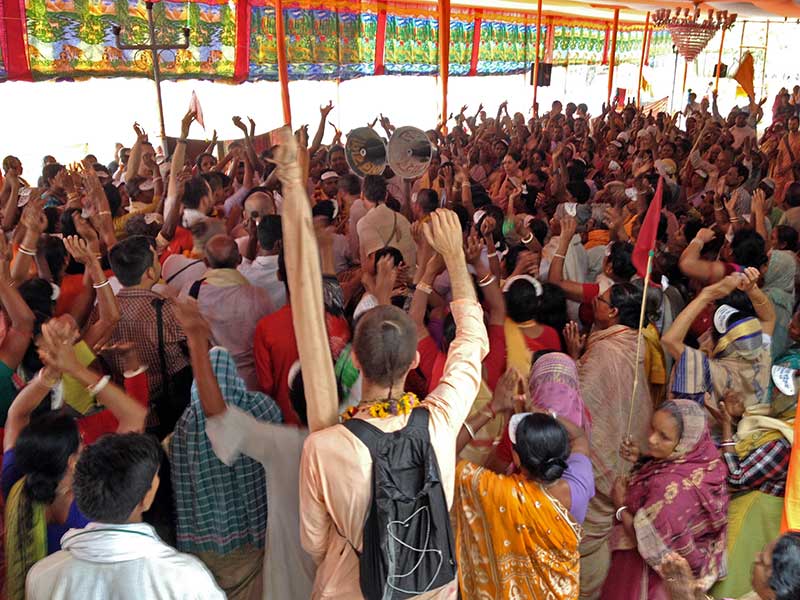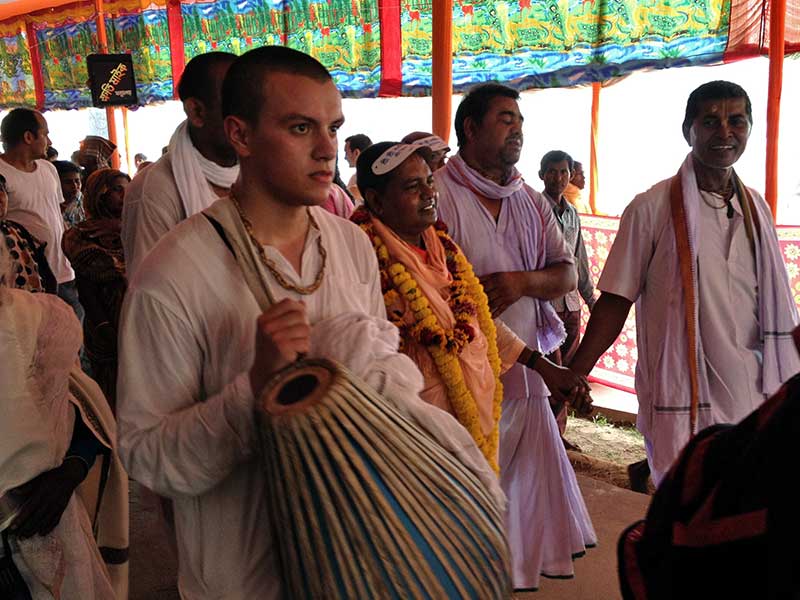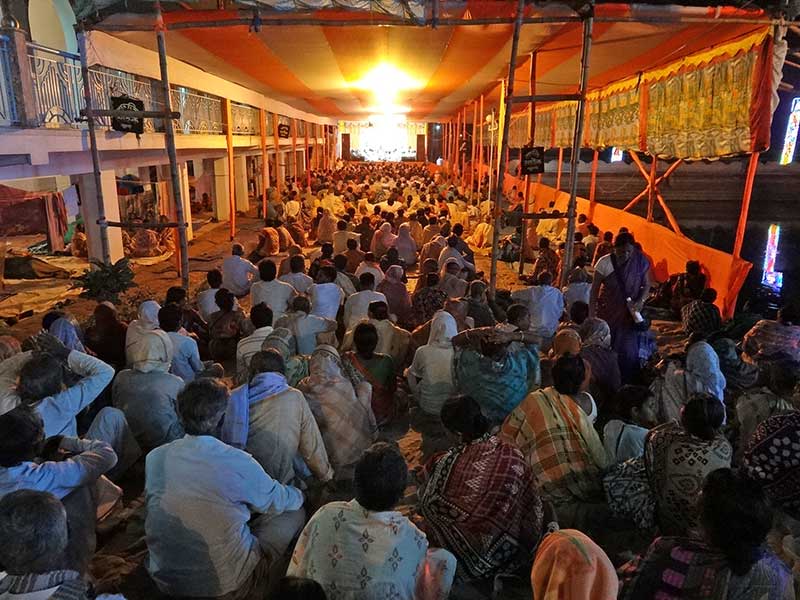 In the evening, the devotees gather at the pandal to hear the glories of Sri Madhavendra Puripad.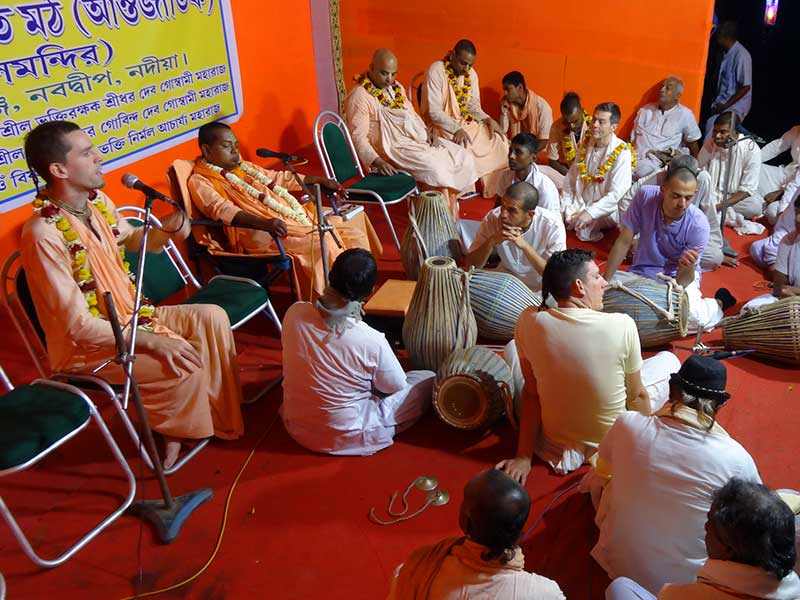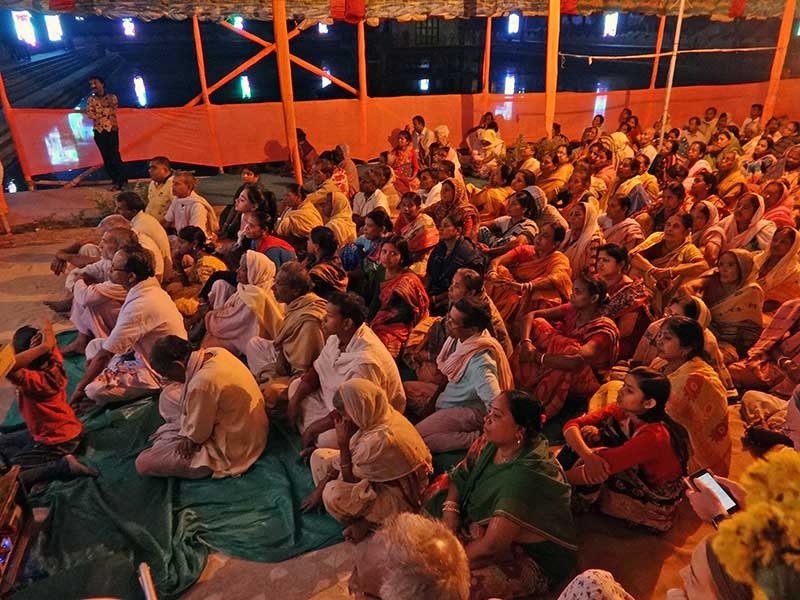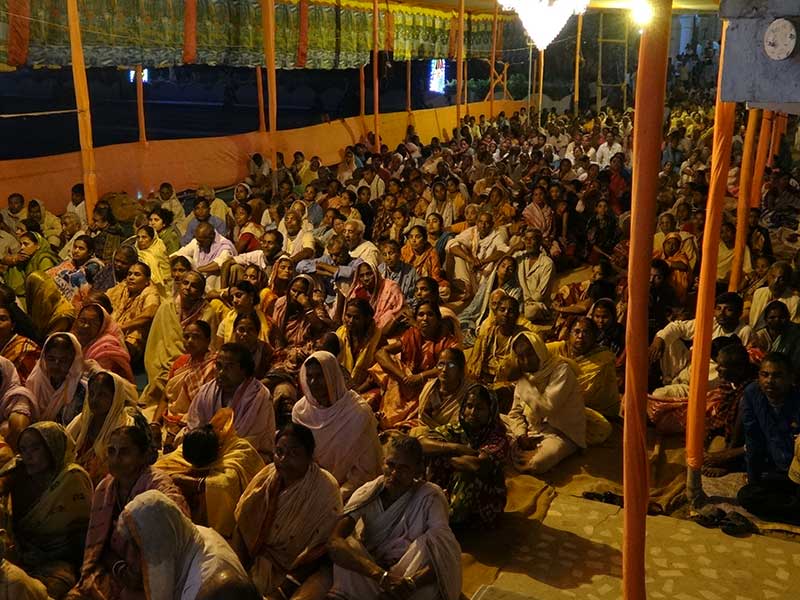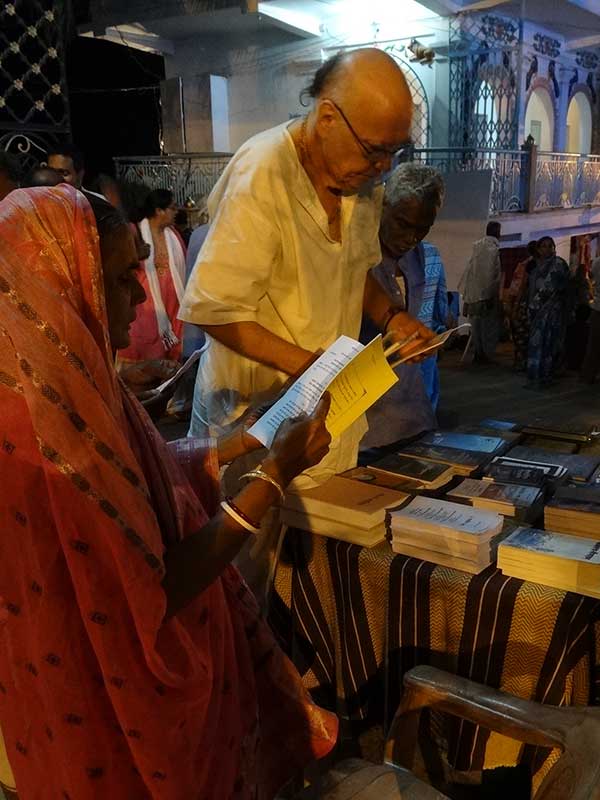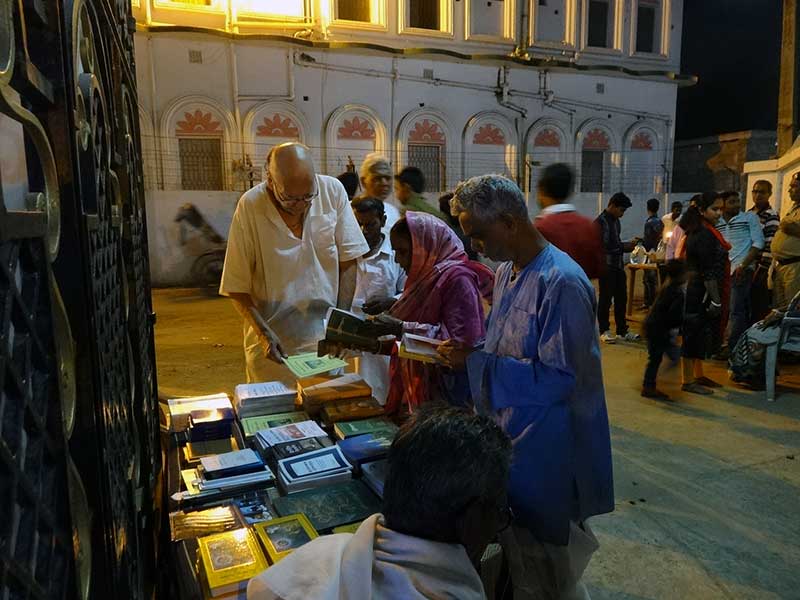 Radha Raman Prabhu at his service post.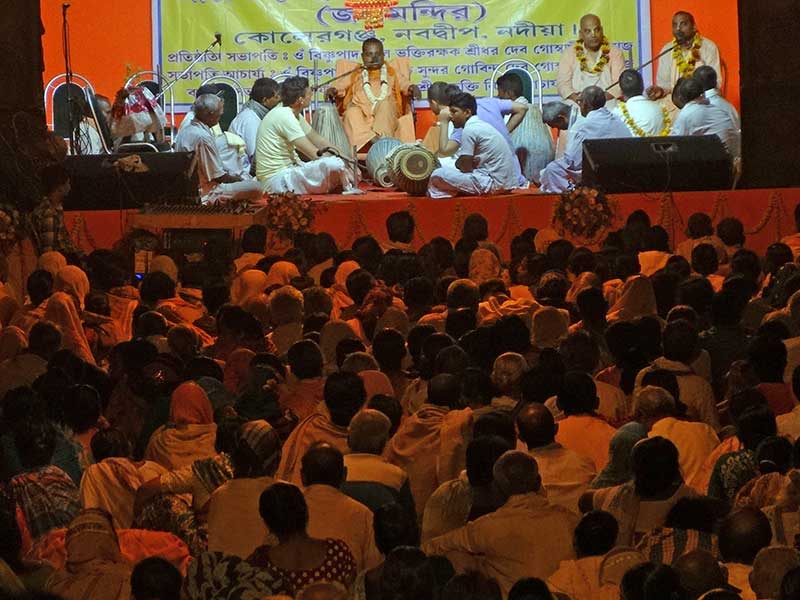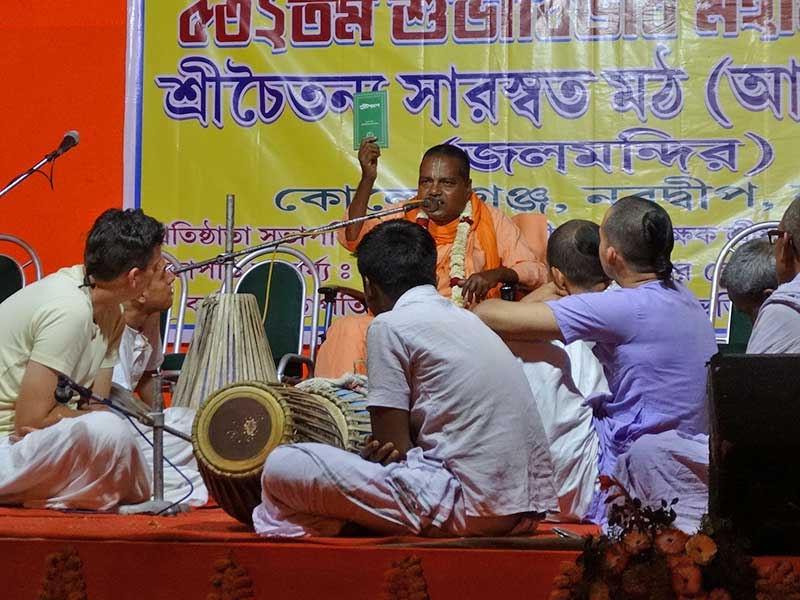 During the class, His Divine Grace shares the news of the publications of our Sri Chaitanya Saraswat Math: (1) Sri Upadesh, a compilation of Srila Acharya Maharaj's lectures in Bengali.

(2) Archan-kan.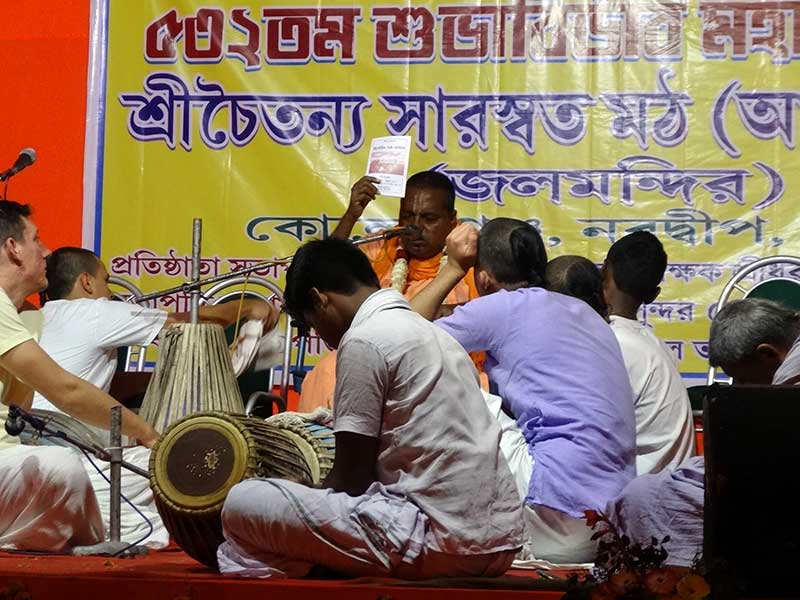 (3) Calendar for the new year.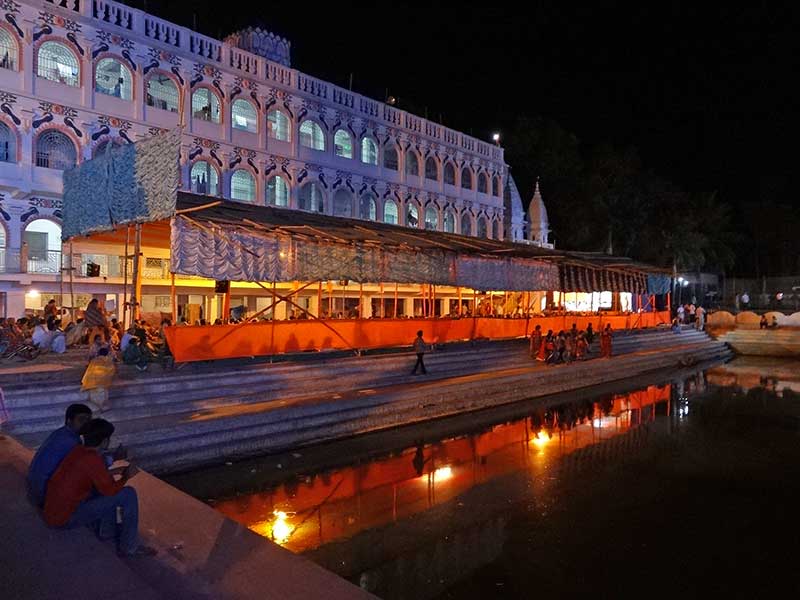 Thus ends the second day of Sri Nabadwip Dham parikrama.
PARIKRAMA ADHIVAS
PARIKRAMA DAY 1 | PARIKRAMA DAY 2 | PARIKRAMA DAY 3 | PARIKRAMA DAY 4
GAURA PURNIMA | ANANDA-MAHOTSAV