Sri Jagannath Misra's Ananda-Mahotsav
Monday, 13 March 2017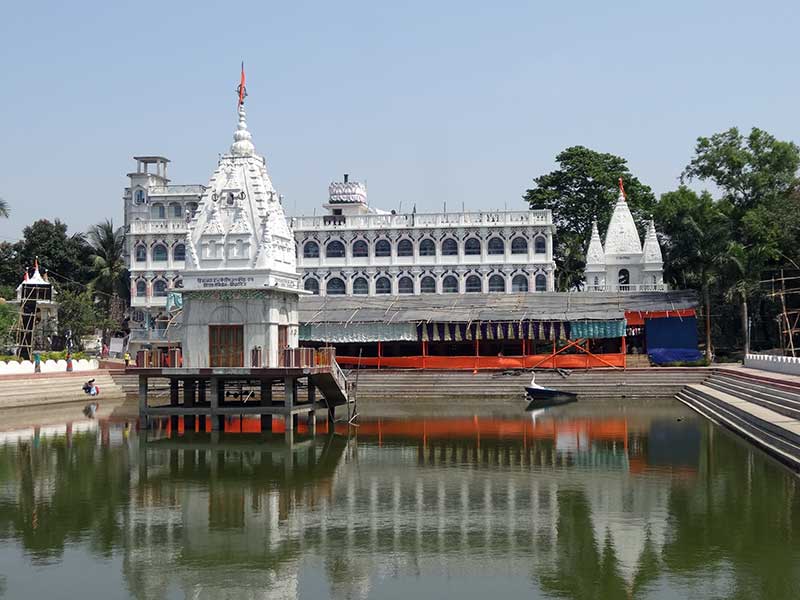 The day begins with kirtans and morning class at the pandal.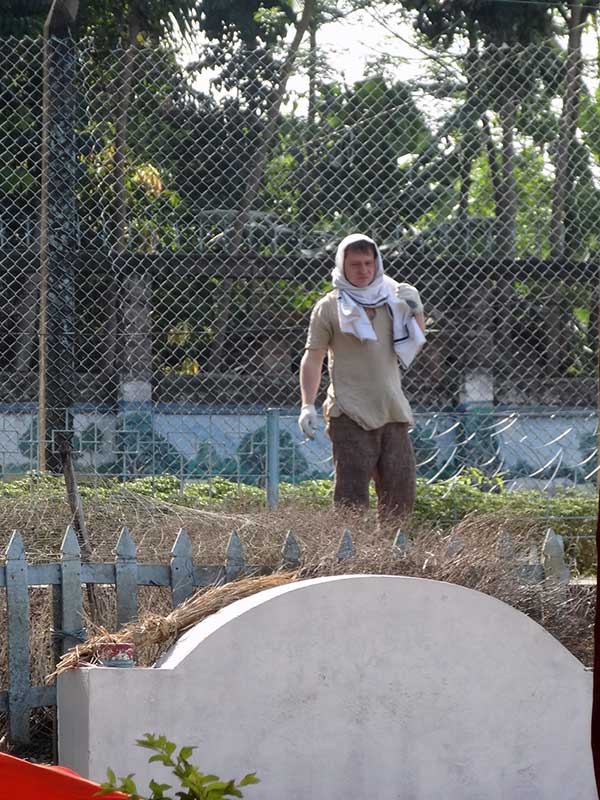 Russian devotees take up much appreciated cleaning service around the temple.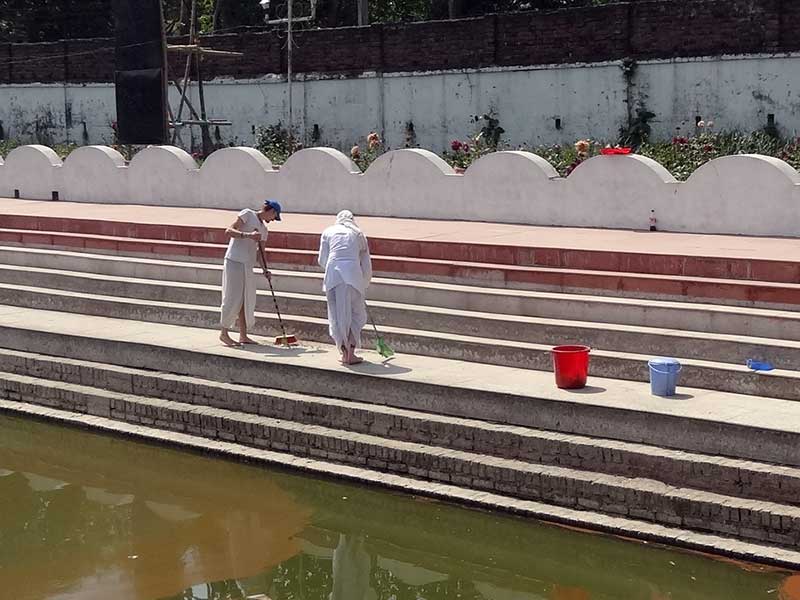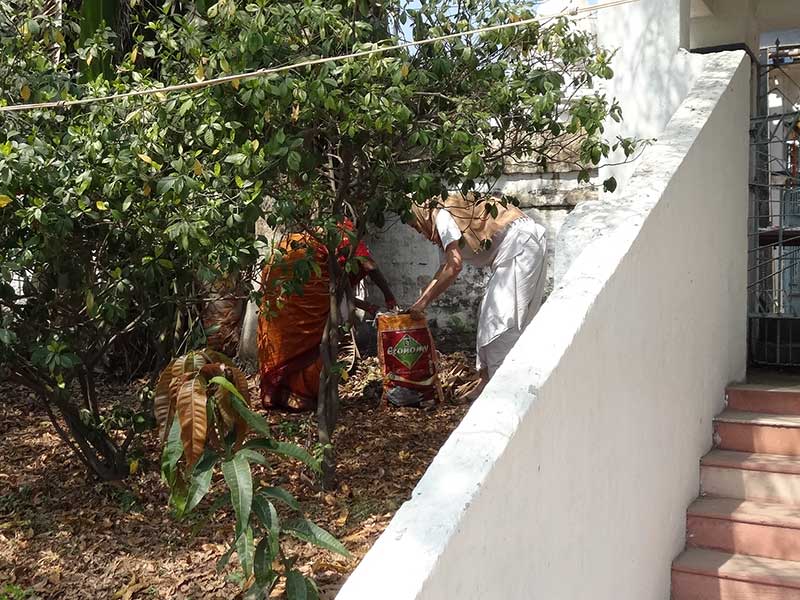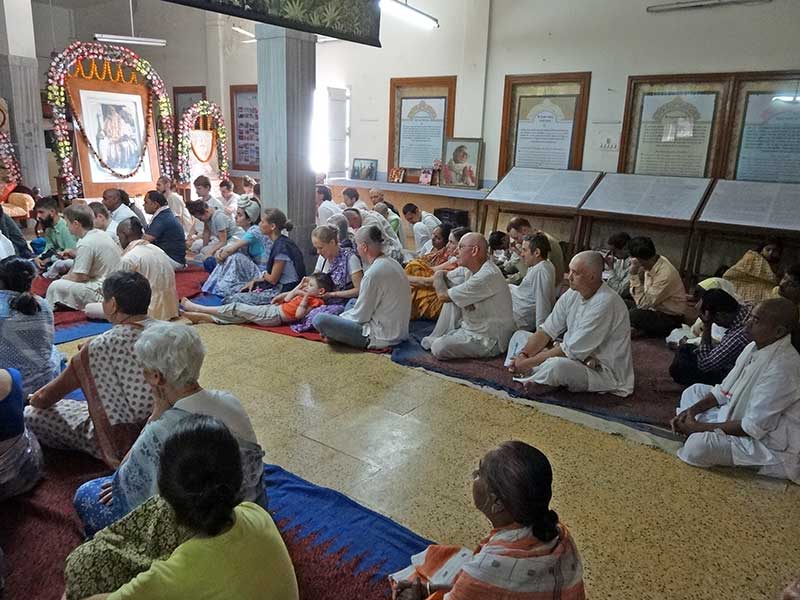 At about 10 a.m. all devotees gather for a class at the Centenary Museum.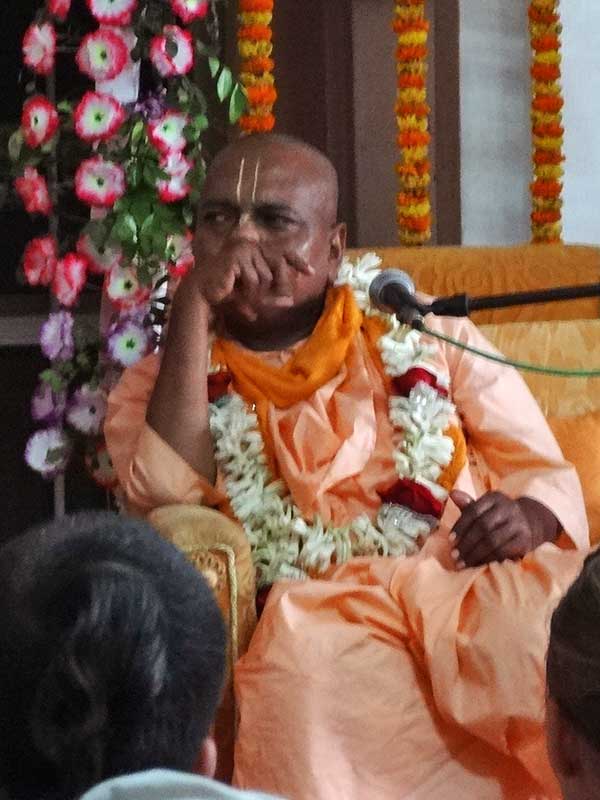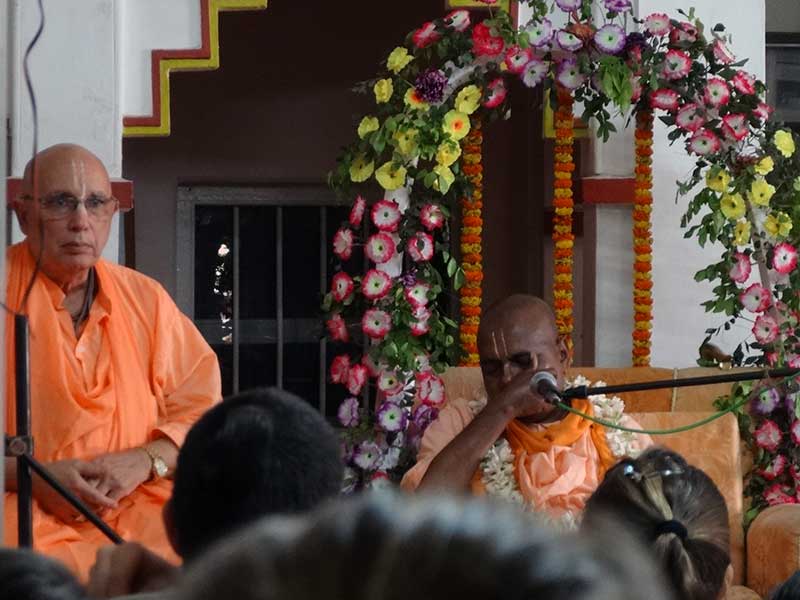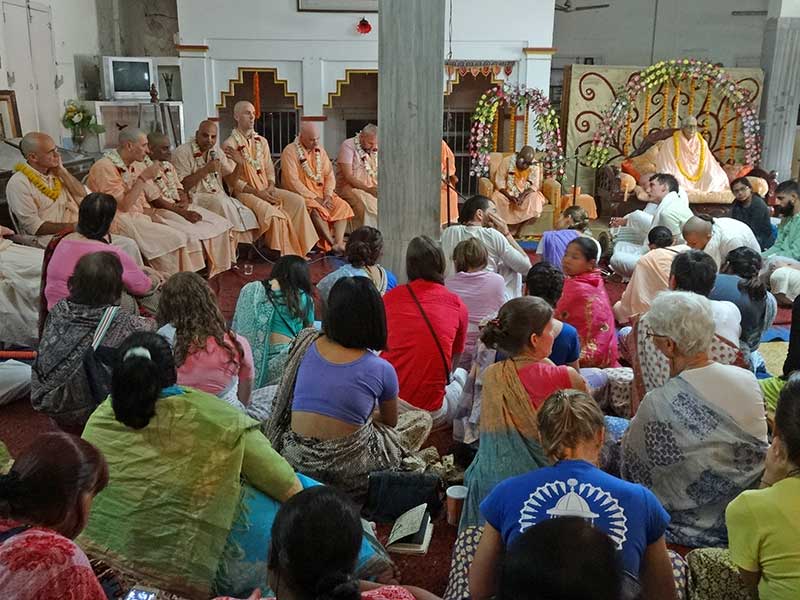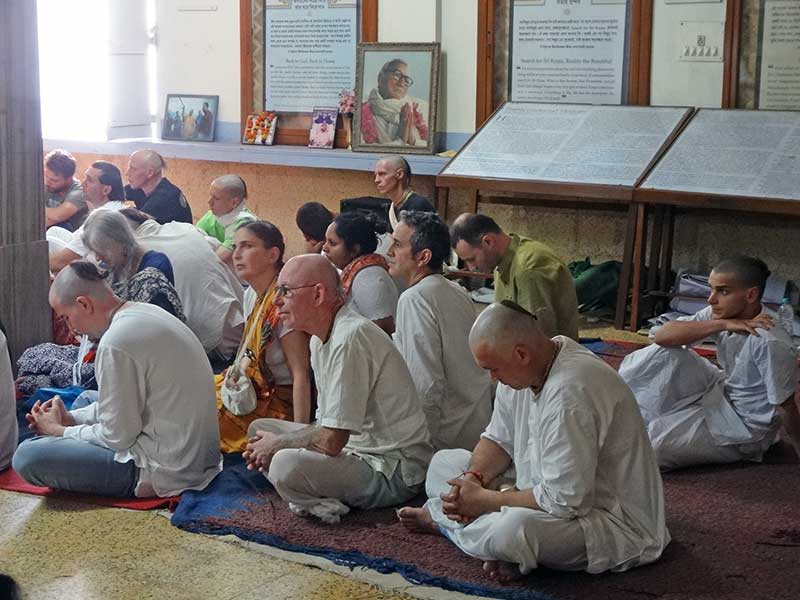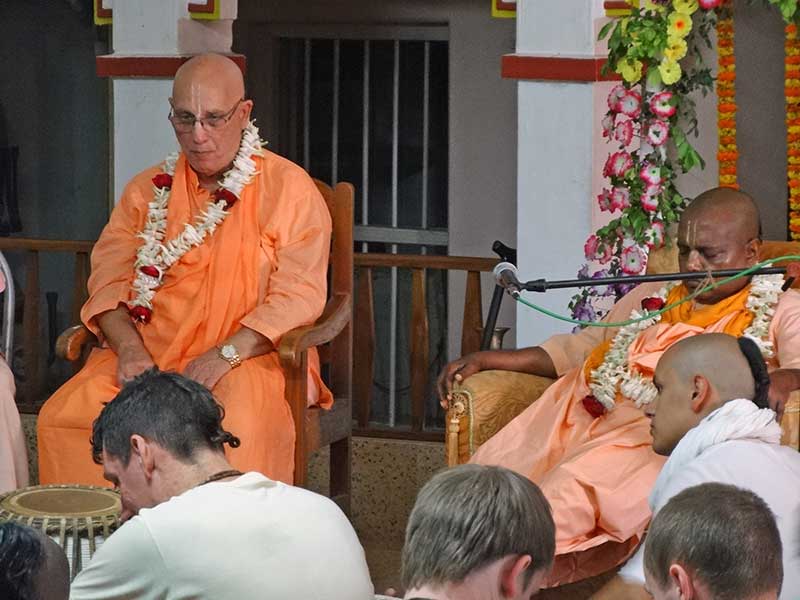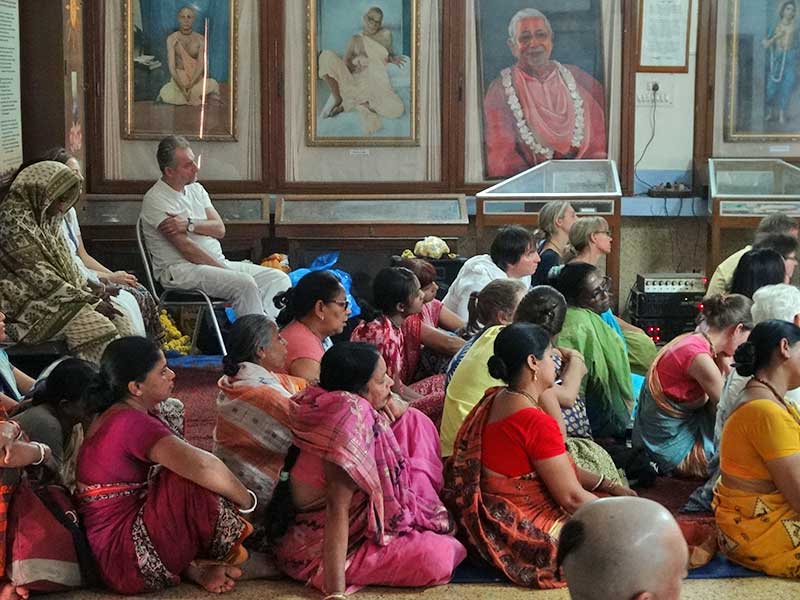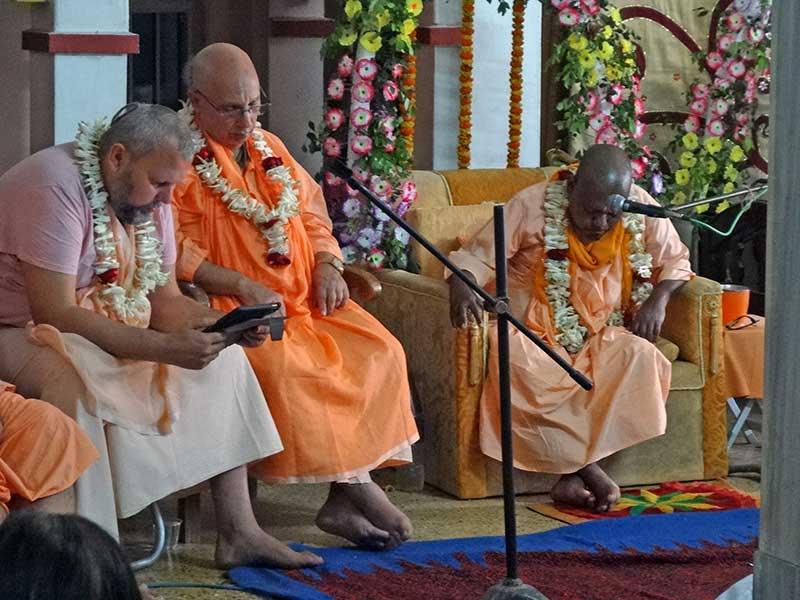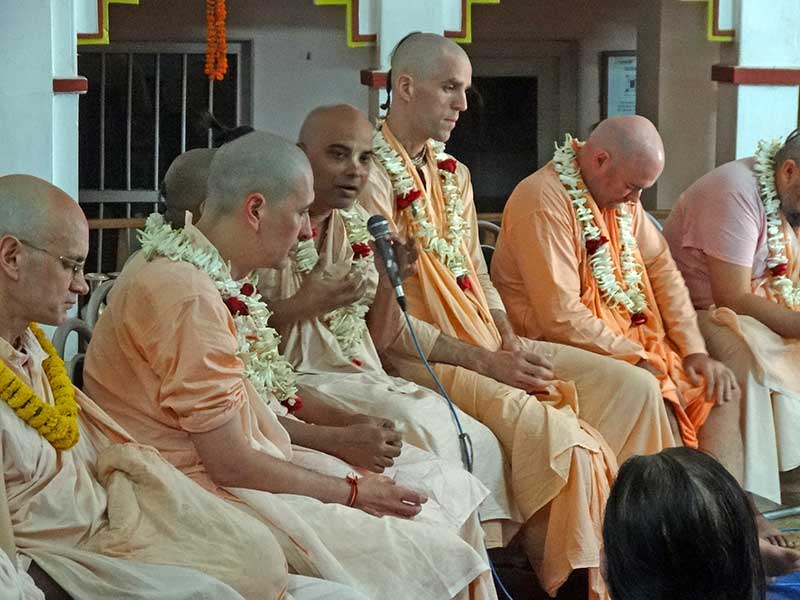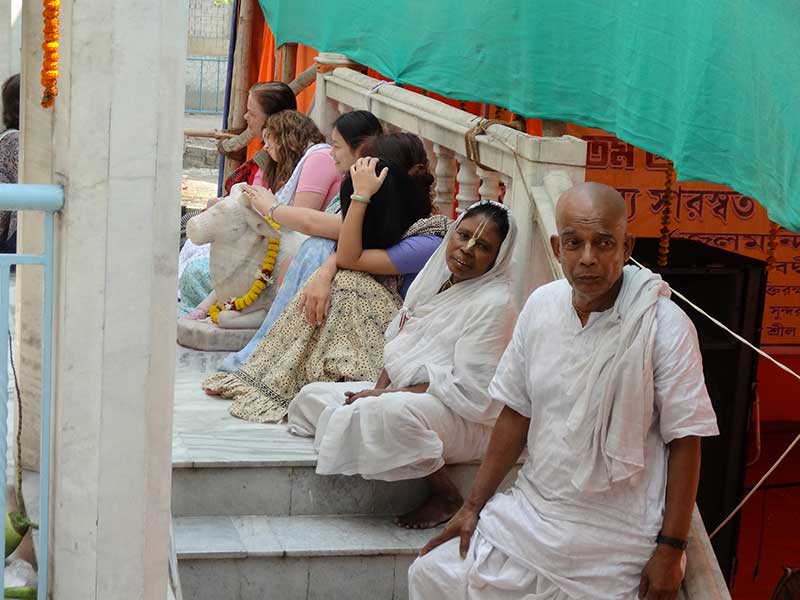 On this day, the devotees also hold the Vaishnava seva ceremony for Sripad Yudhamanyu Prabhu Seva Vikram

Jivana Devi Dasi and Sanatani Devi Dasi making the offering of prasadam.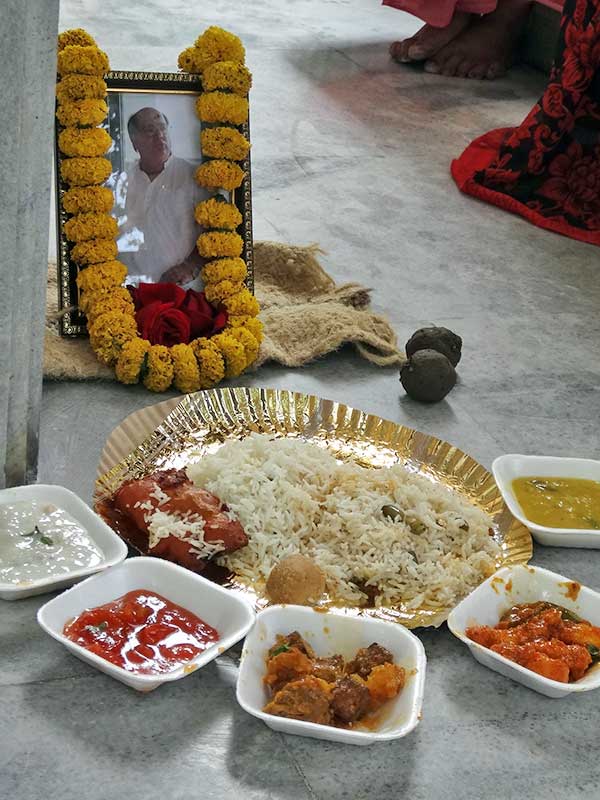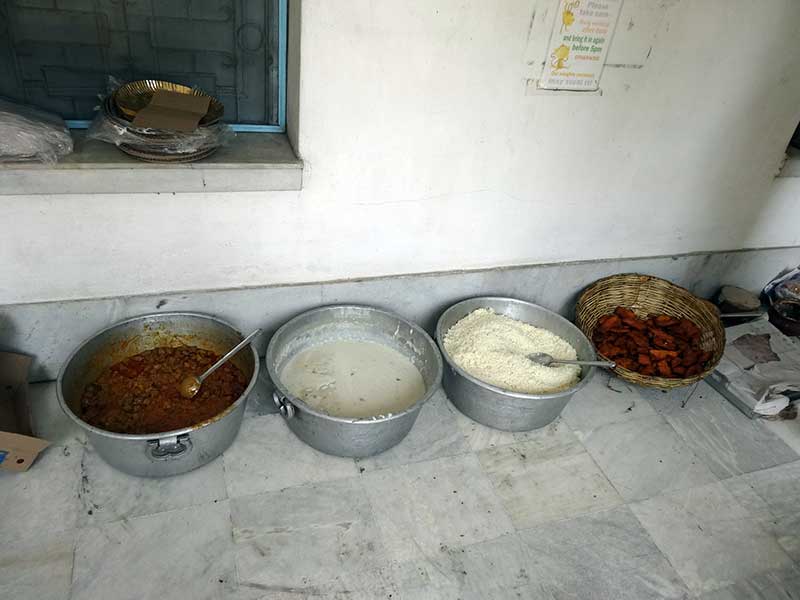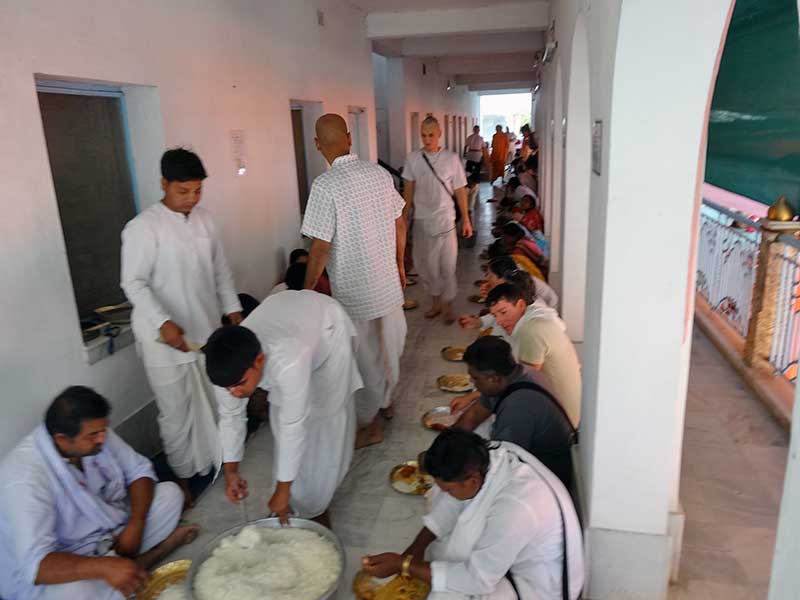 EVENING CLASS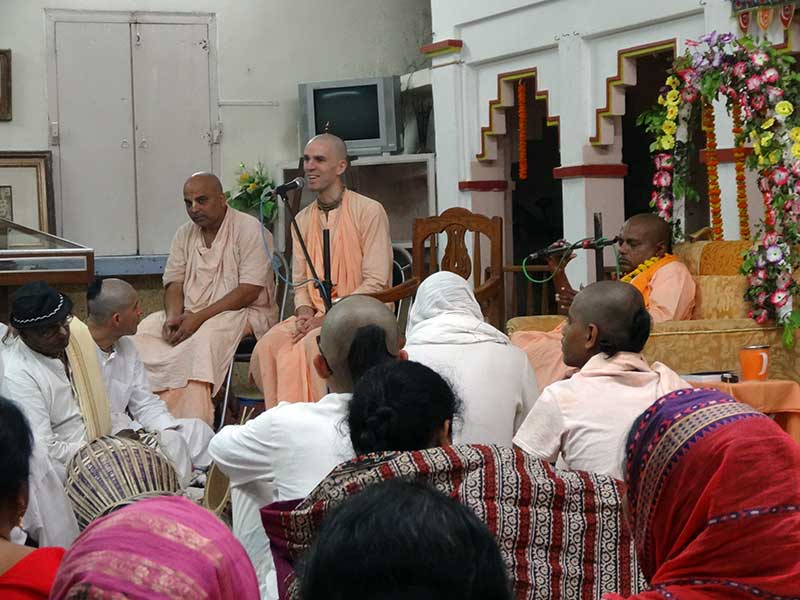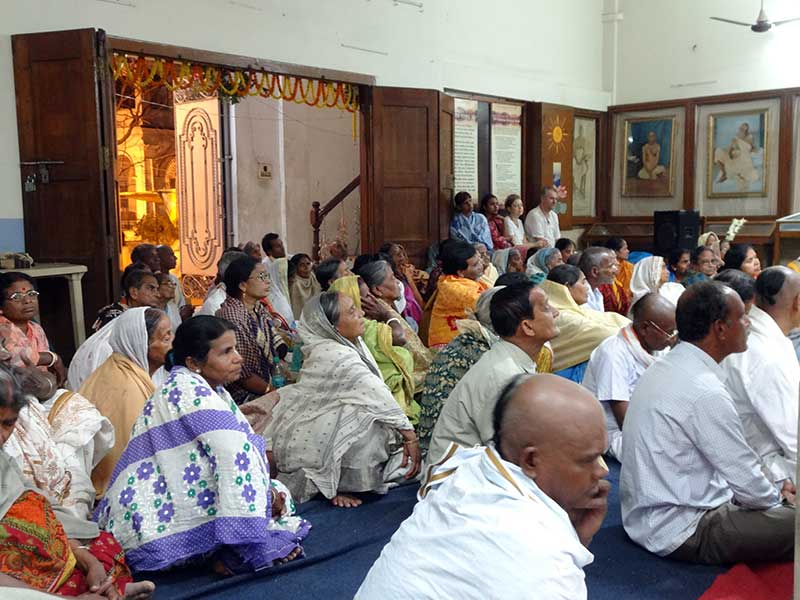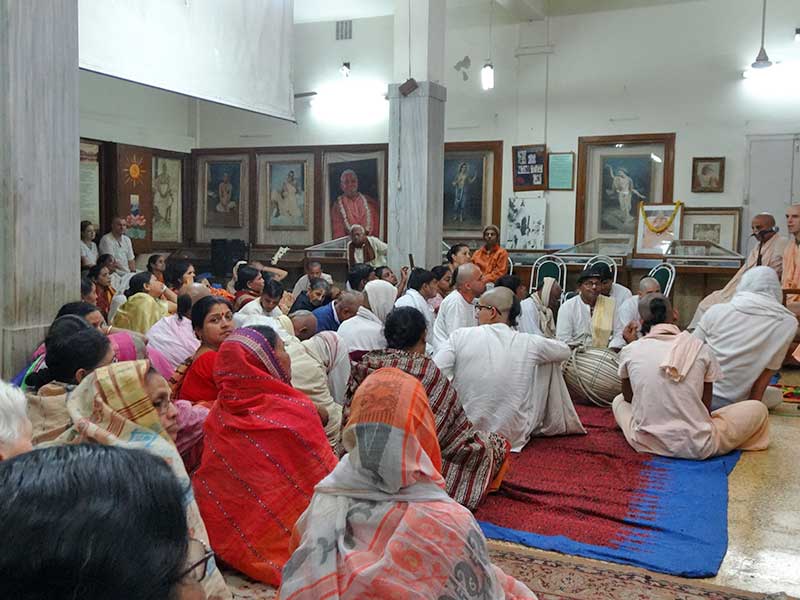 PARIKRAMA ADHIVAS
PARIKRAMA DAY 1 | PARIKRAMA DAY 2 | PARIKRAMA DAY 3 | PARIKRAMA DAY 4
GAURA PURNIMA | ANANDA-MAHOTSAV