Sri Nabadwip Dham Parikrama:
Day Three
Friday, 10 March 2017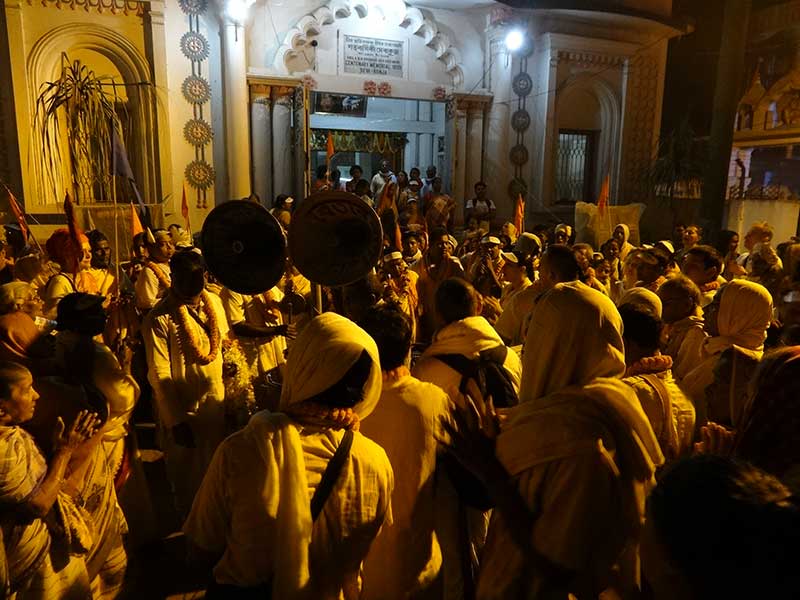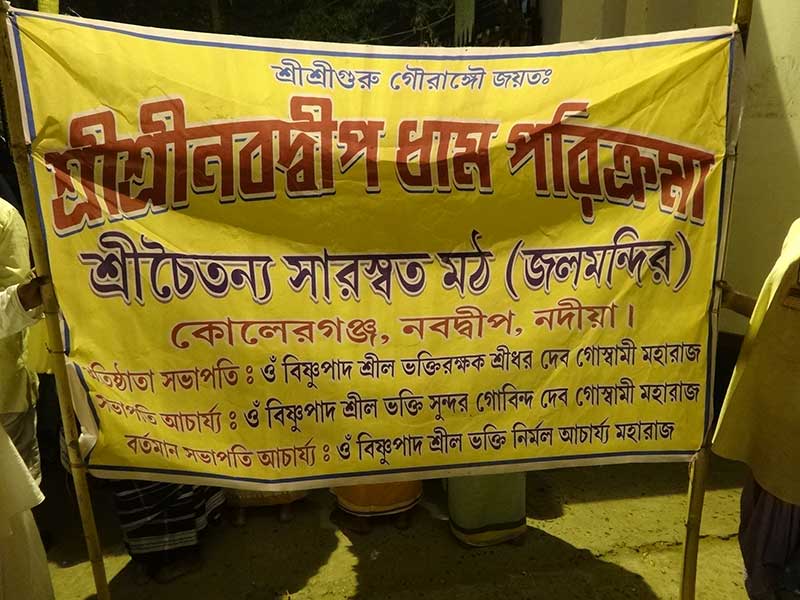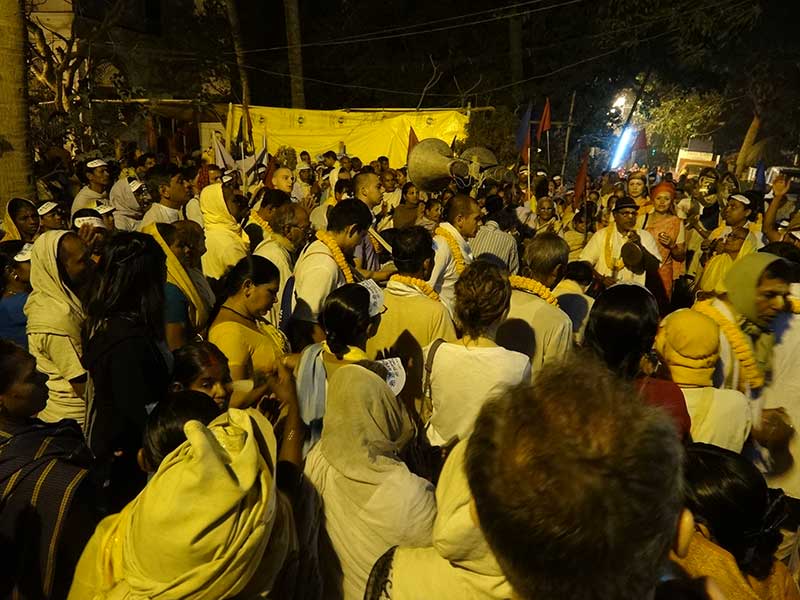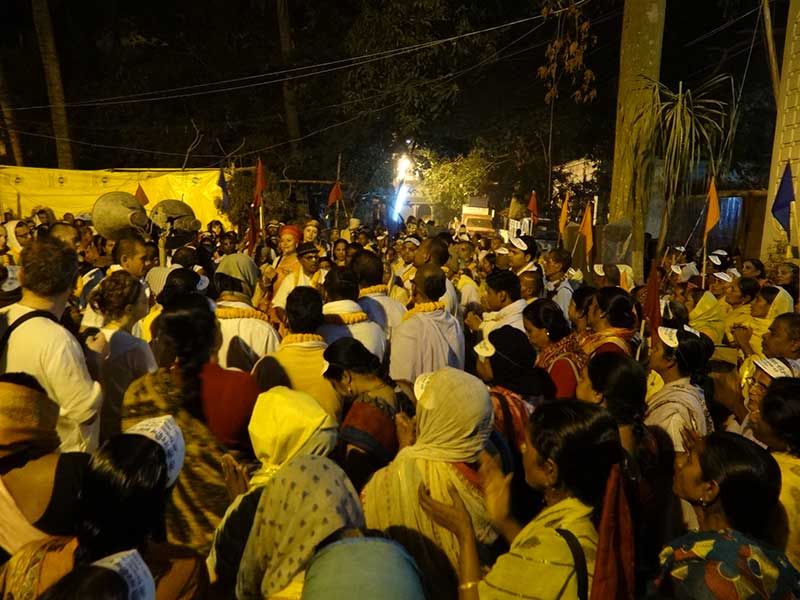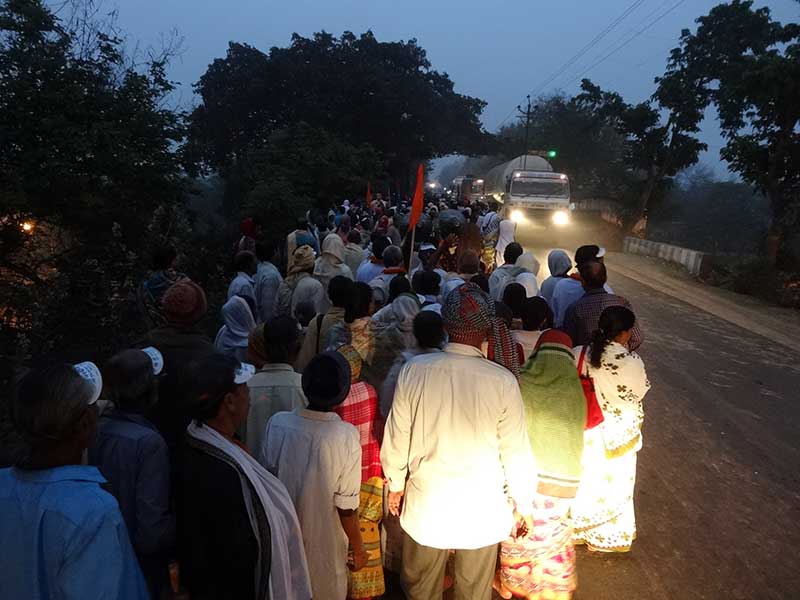 Coming onto Gauranga Setu bridge and crossing the Ganges.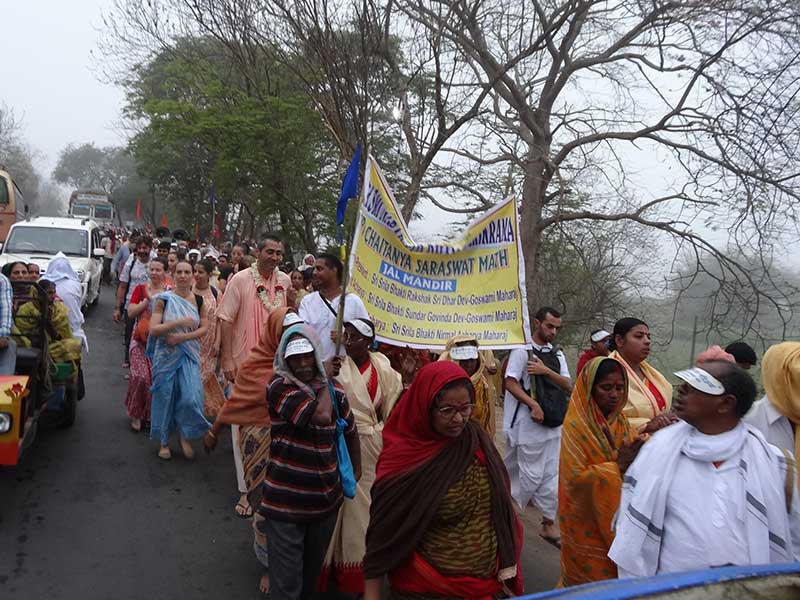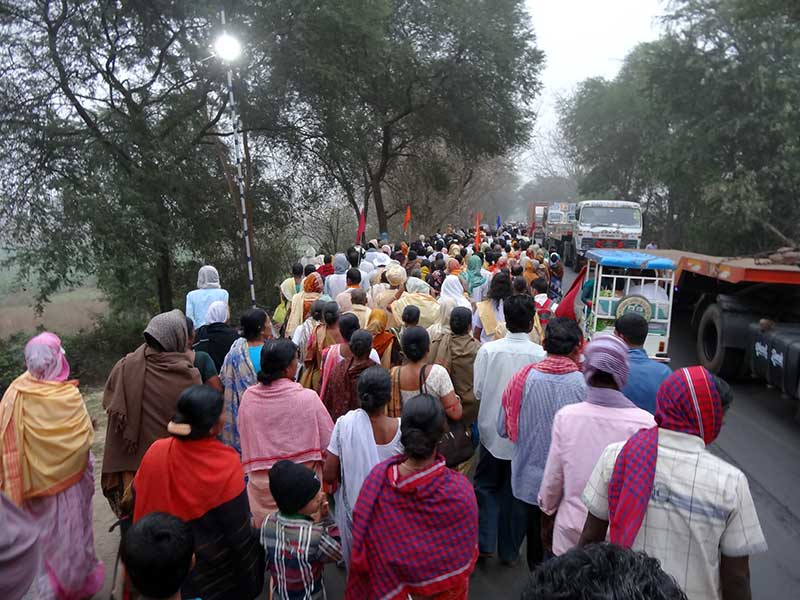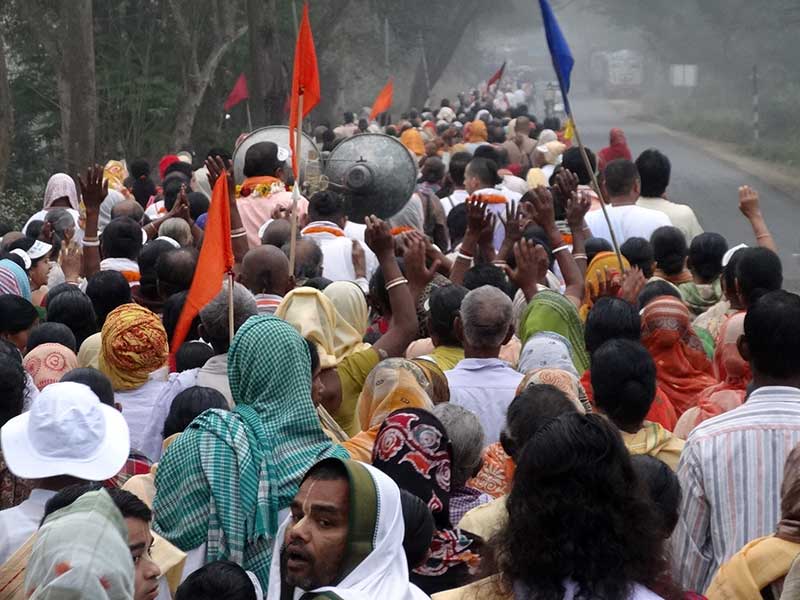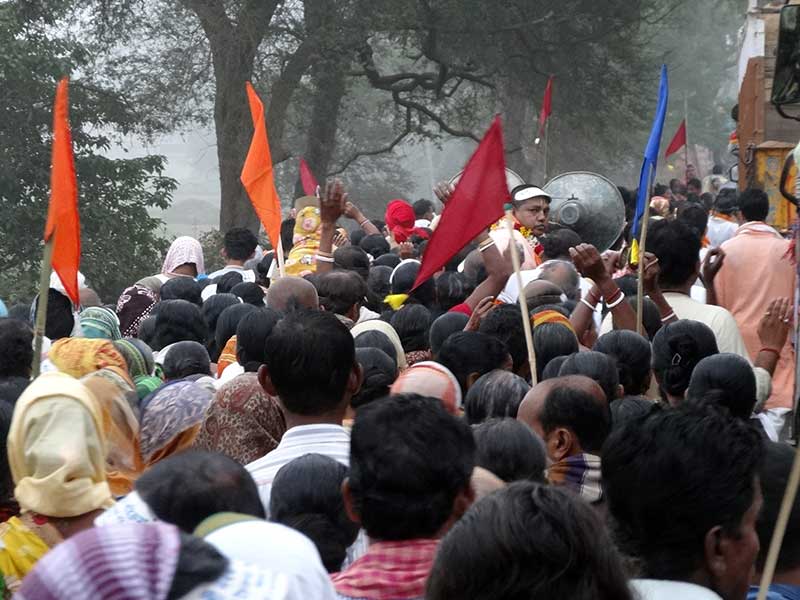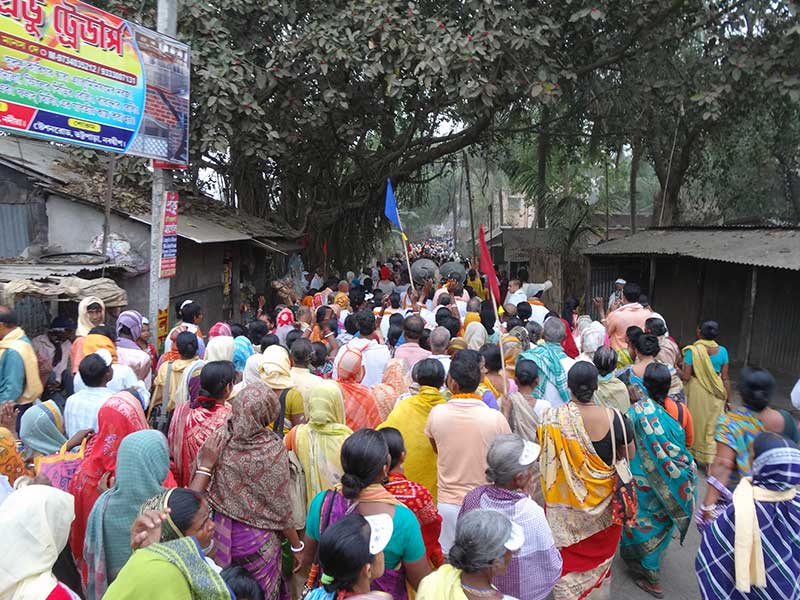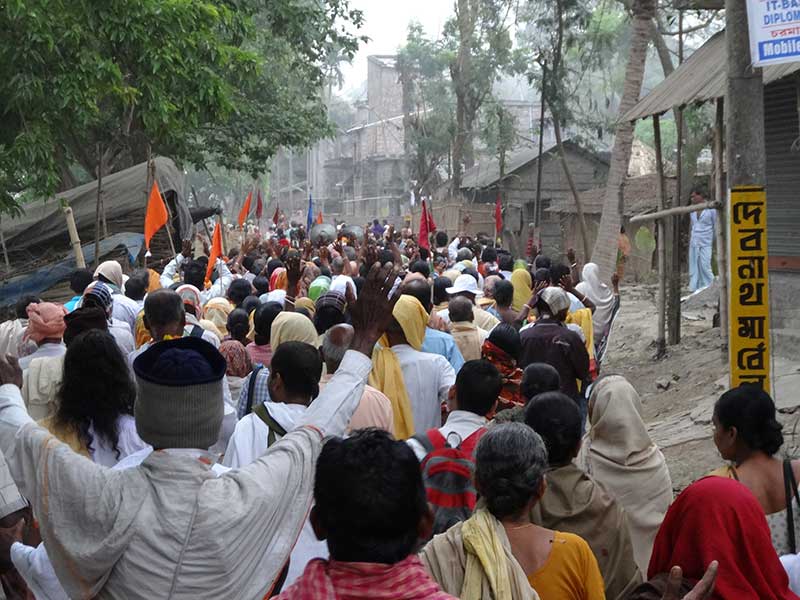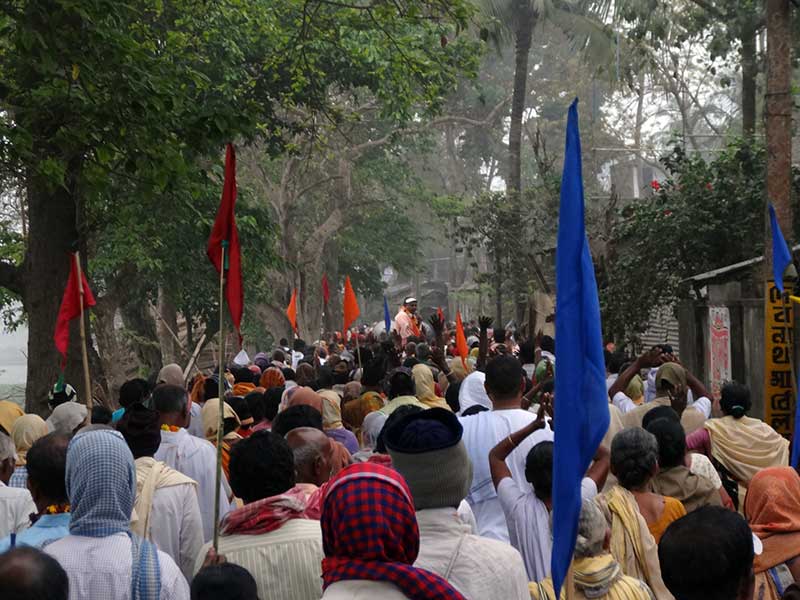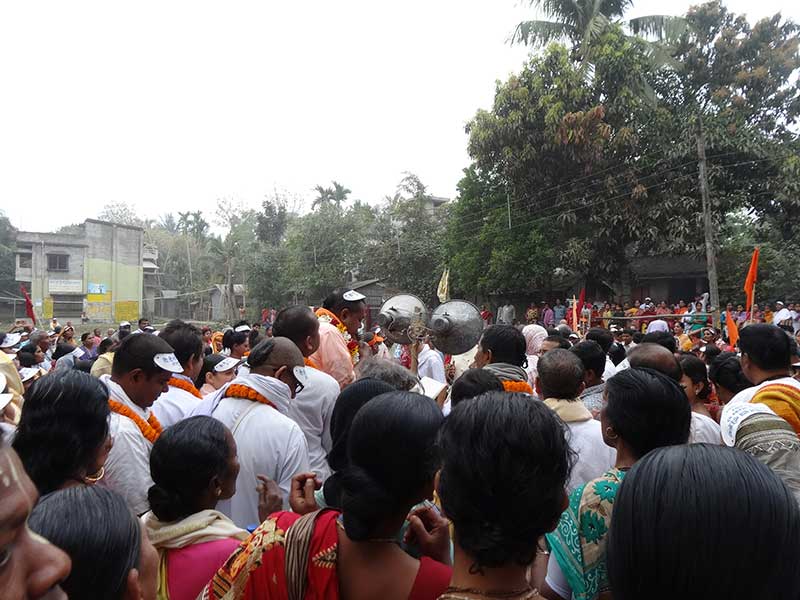 Speaking at the place non-different from Naimisaranya forest where the reading of Srimad Bhagavatam took place.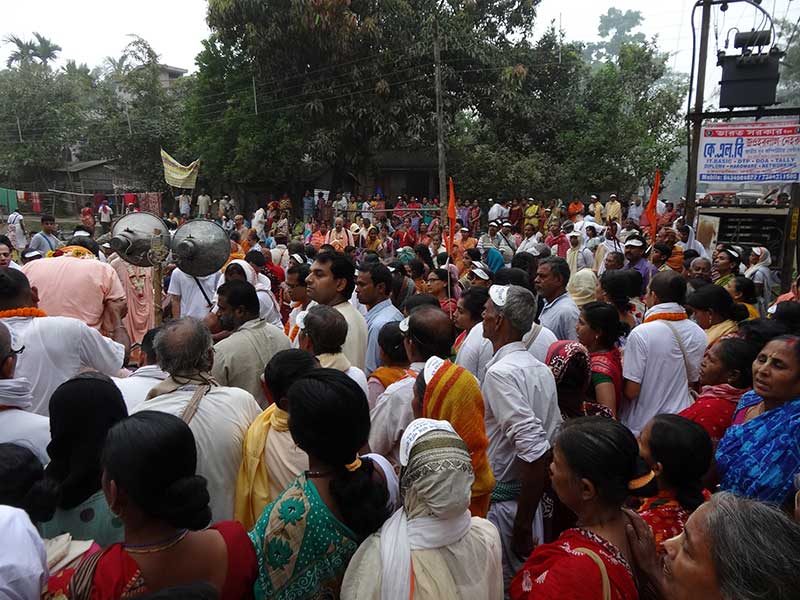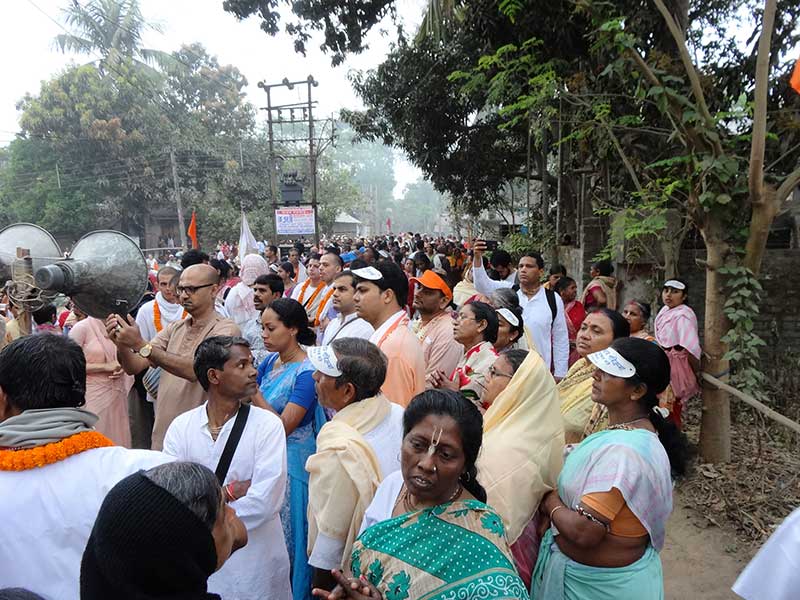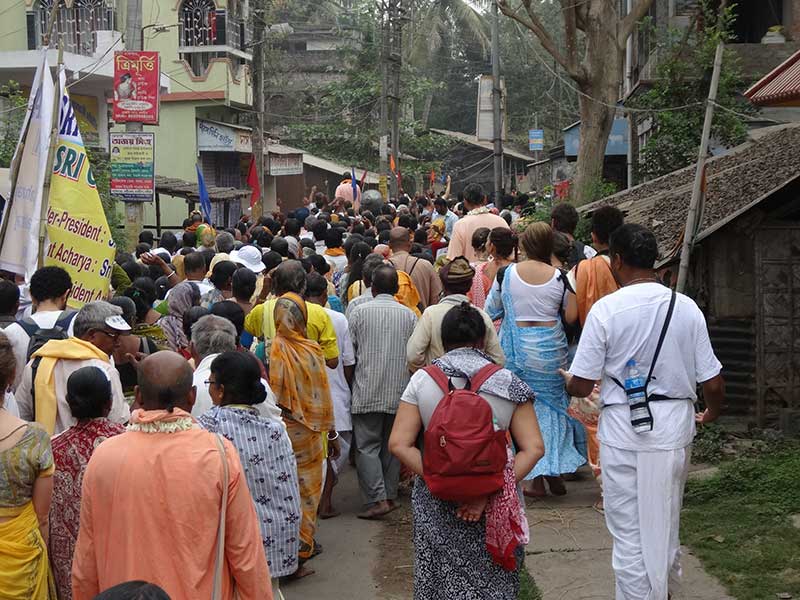 Surabhi Kunja Temple.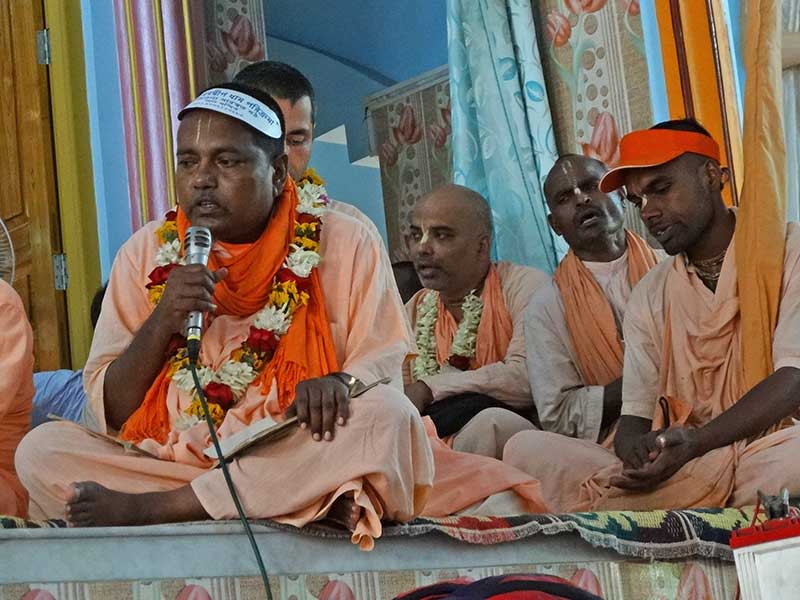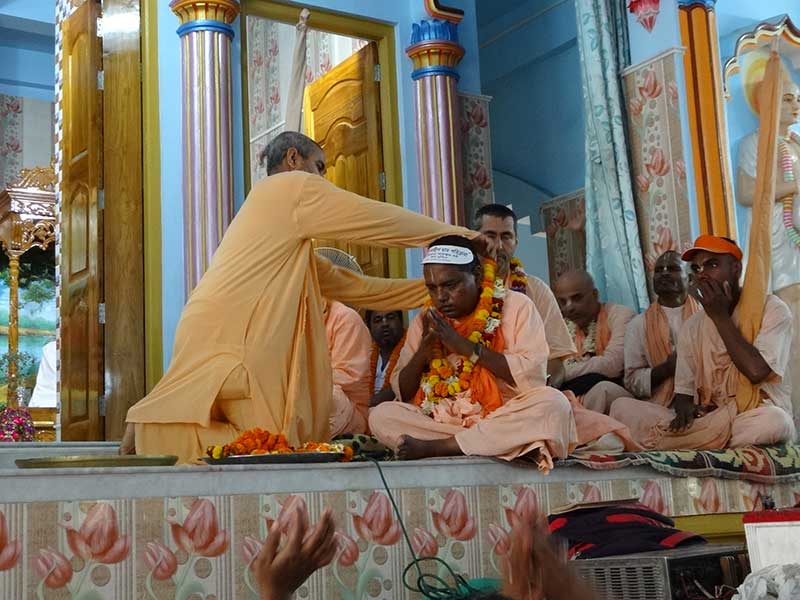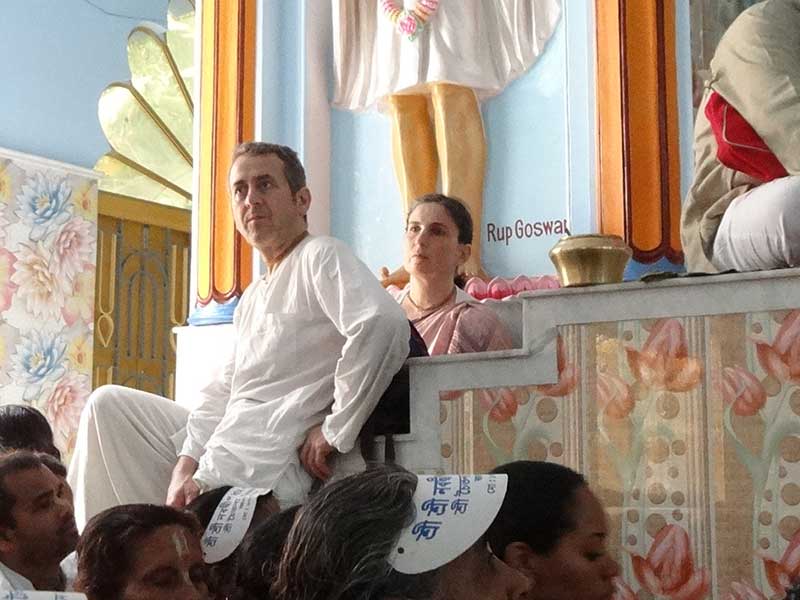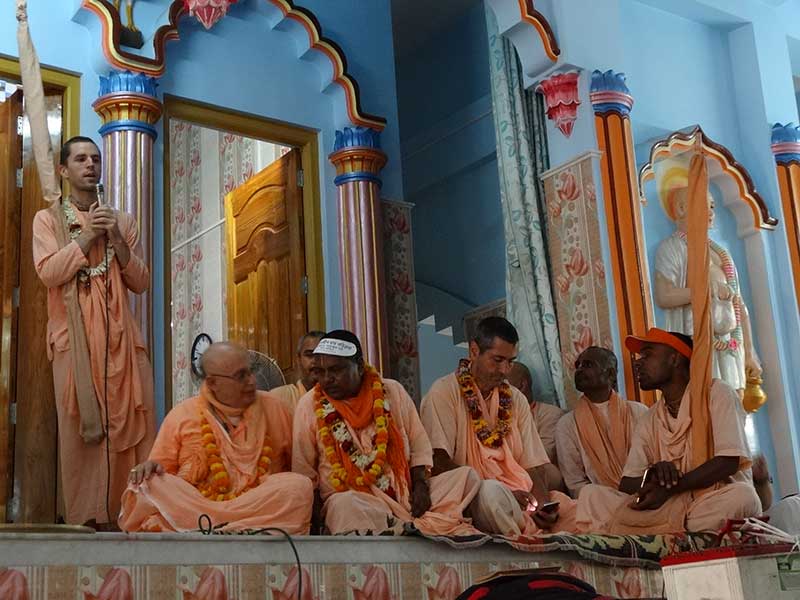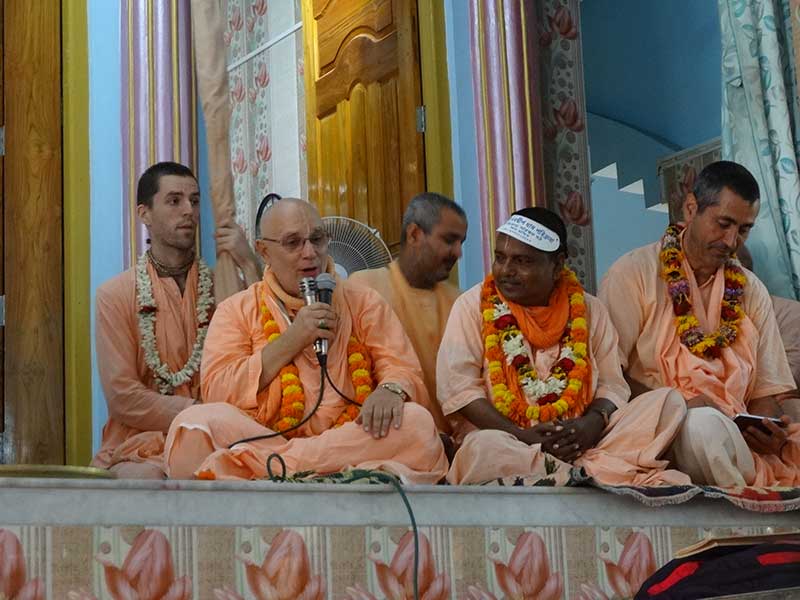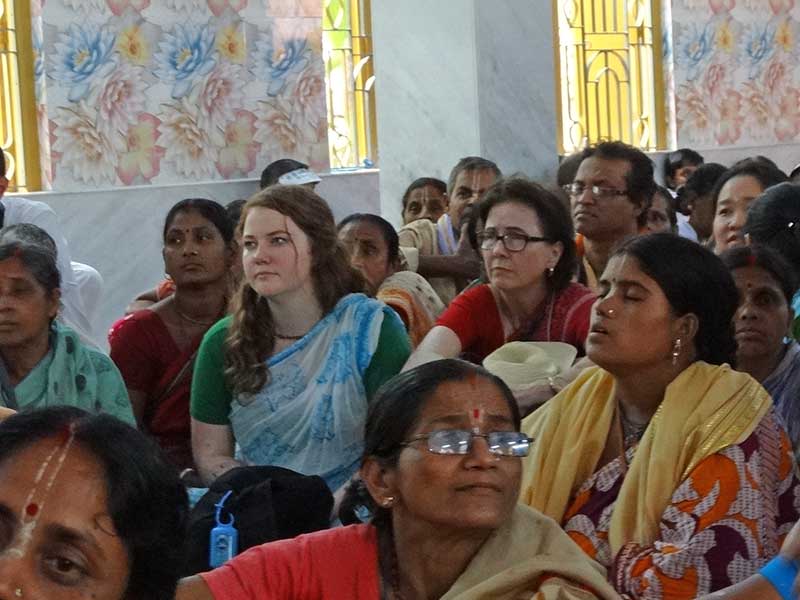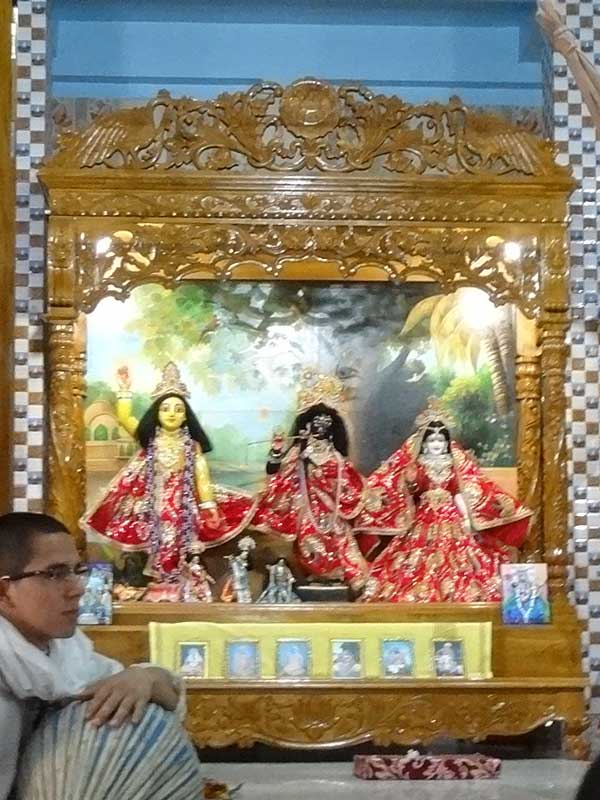 The Deities for the Temple were presented by His Divine Grace Srila Acharya Maharaj.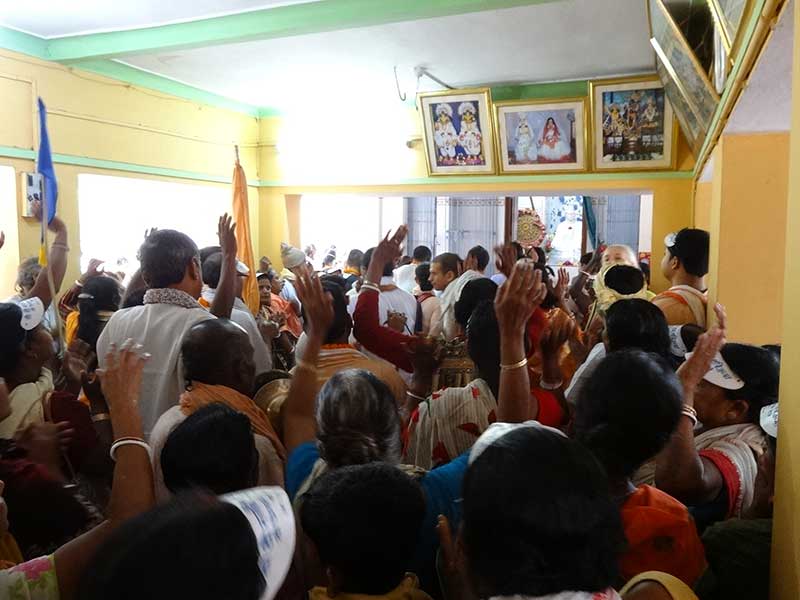 The next stop is bhajan-kutir of Srila Bhakti Vinod Thakur—Svananda-sukhada Kunja.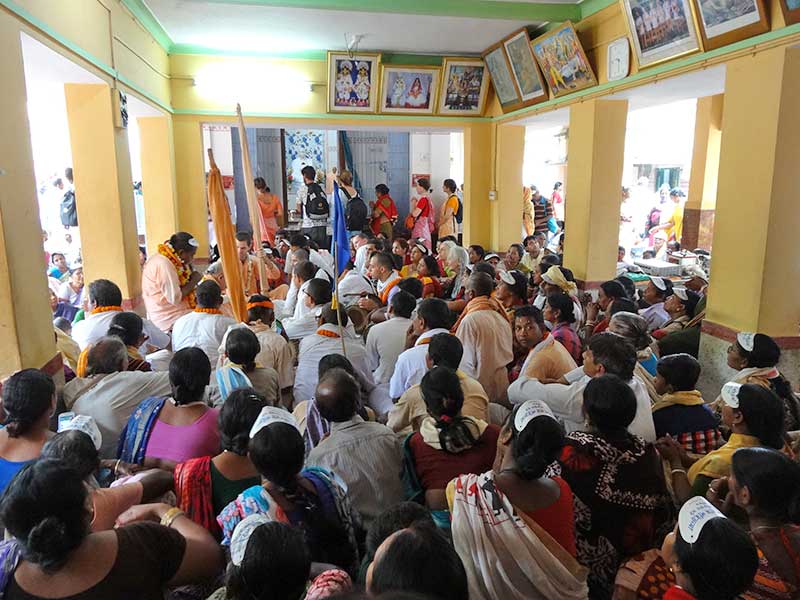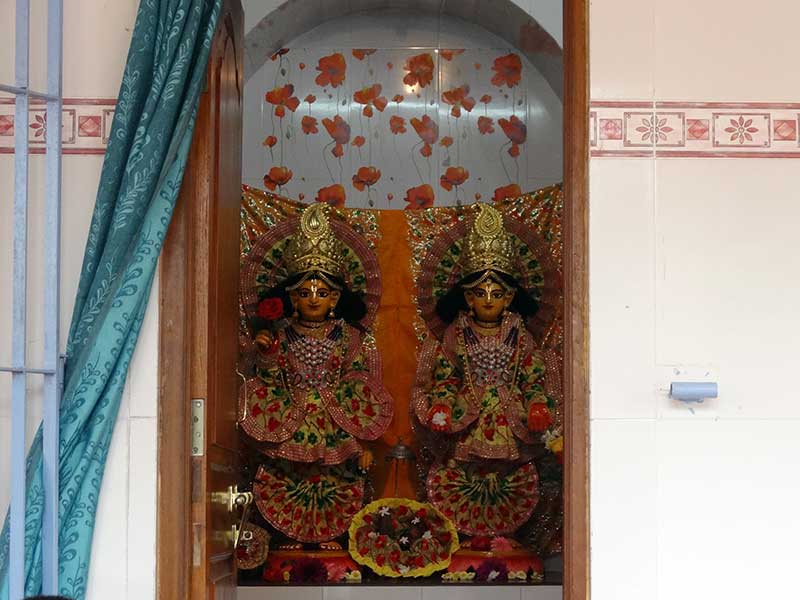 Gaura Gadadhar Deities that were worshipped by Srila Bhakti Vinod Thakur.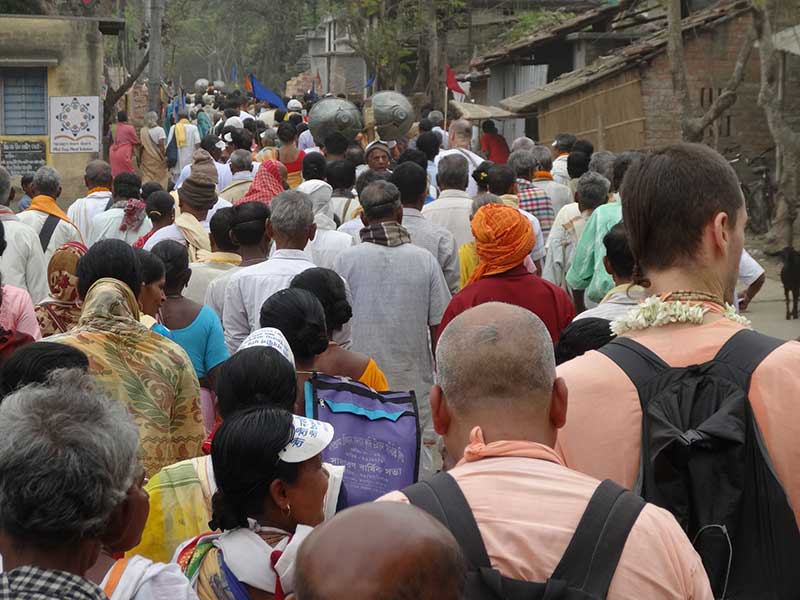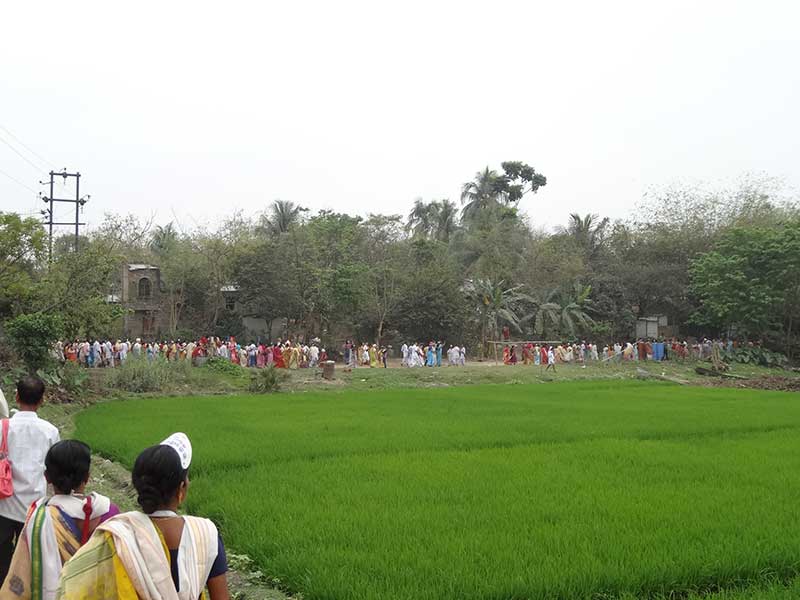 On the way to Sri Hari Hara Ksetra.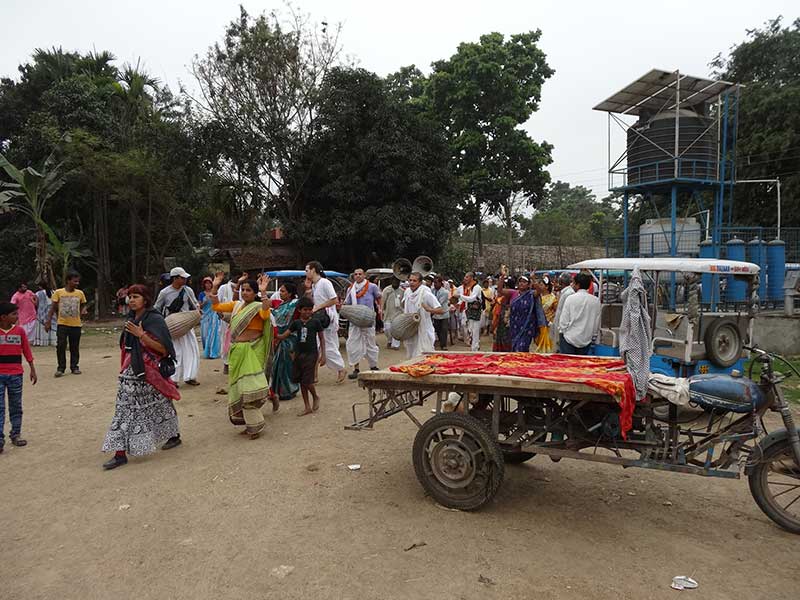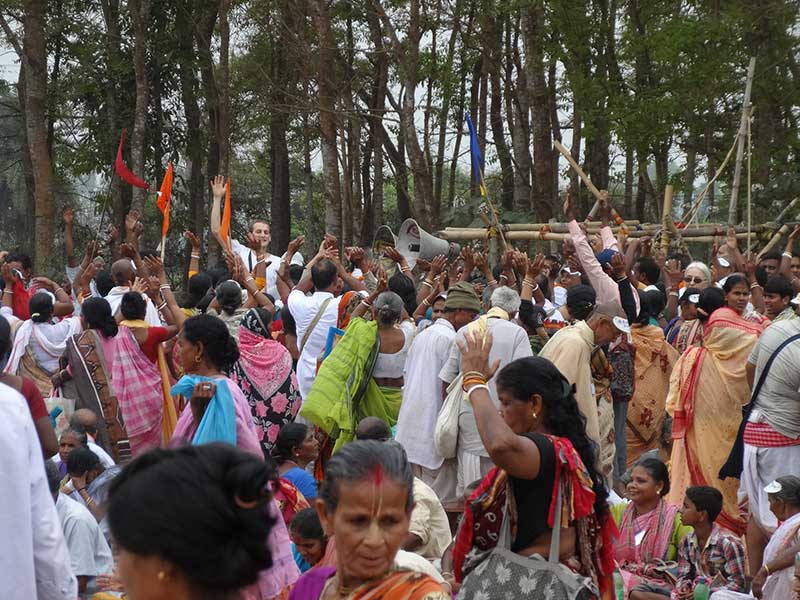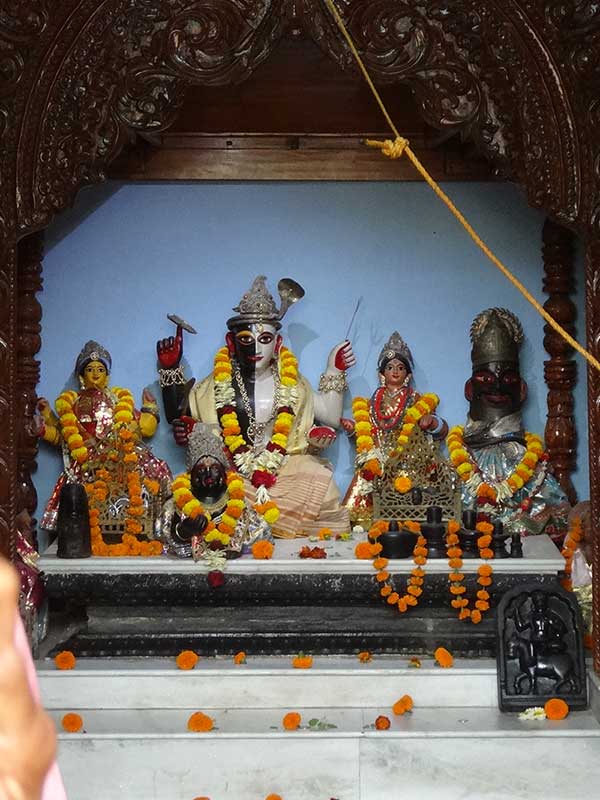 Sri Hari Hara Deity.

Speaking about the pastime of Lord Krishna and Lord Siva at this place.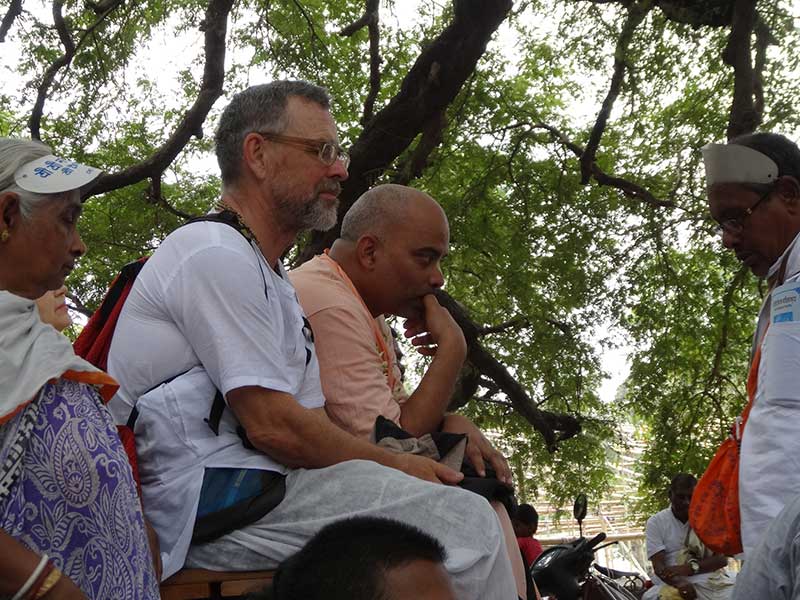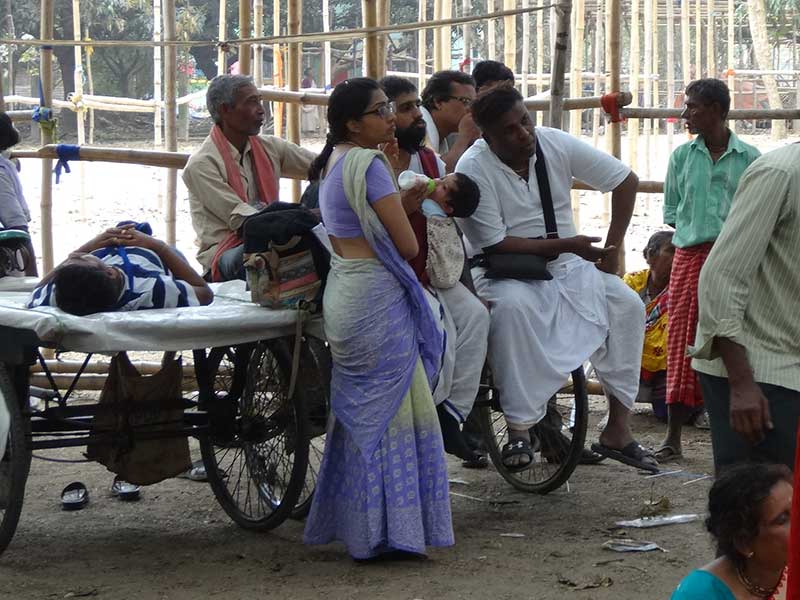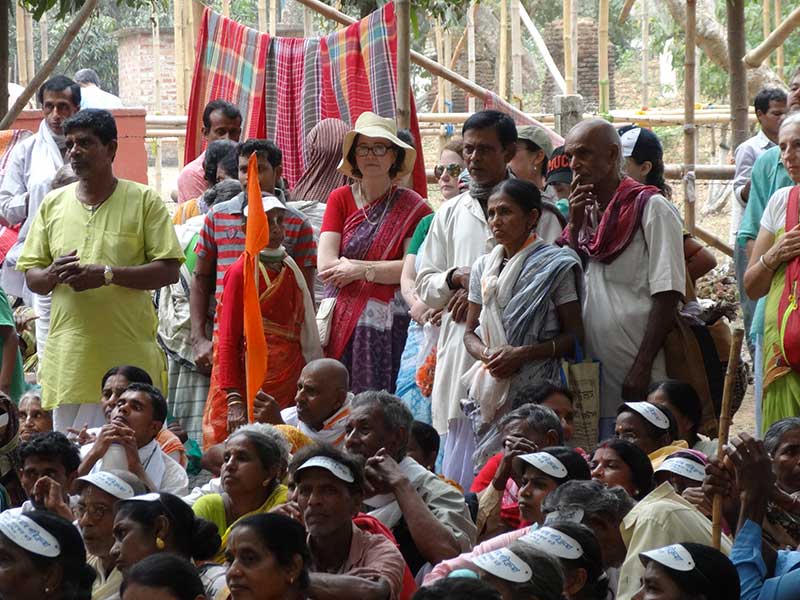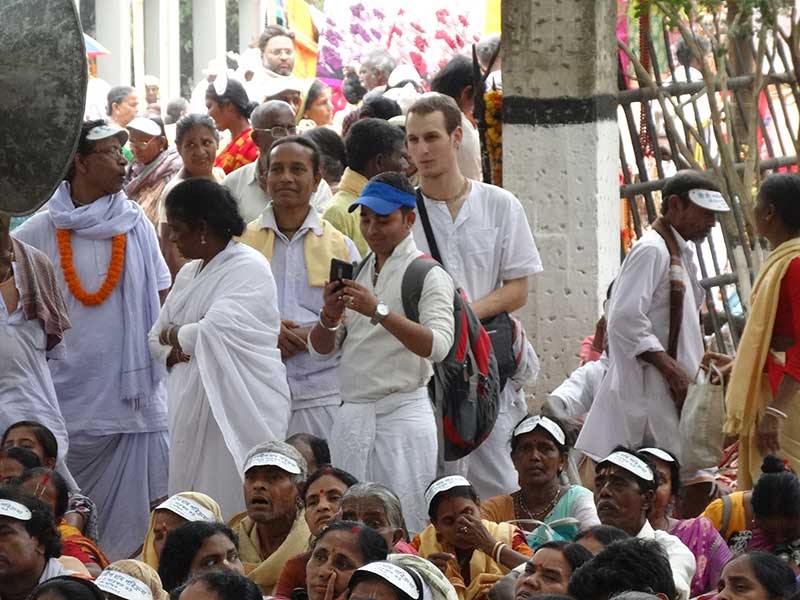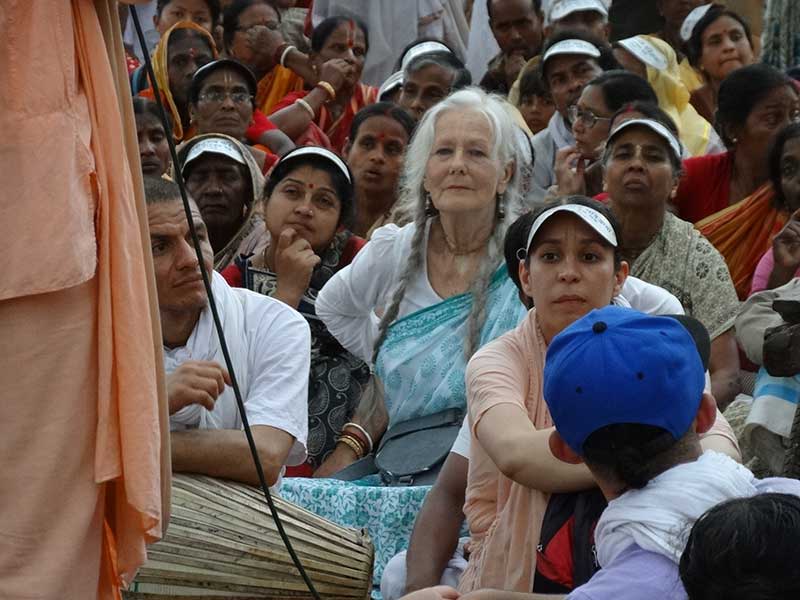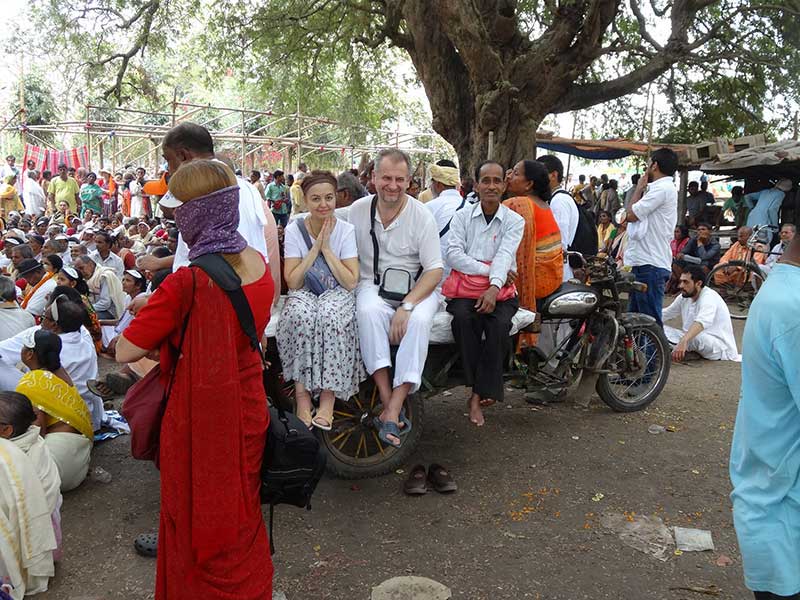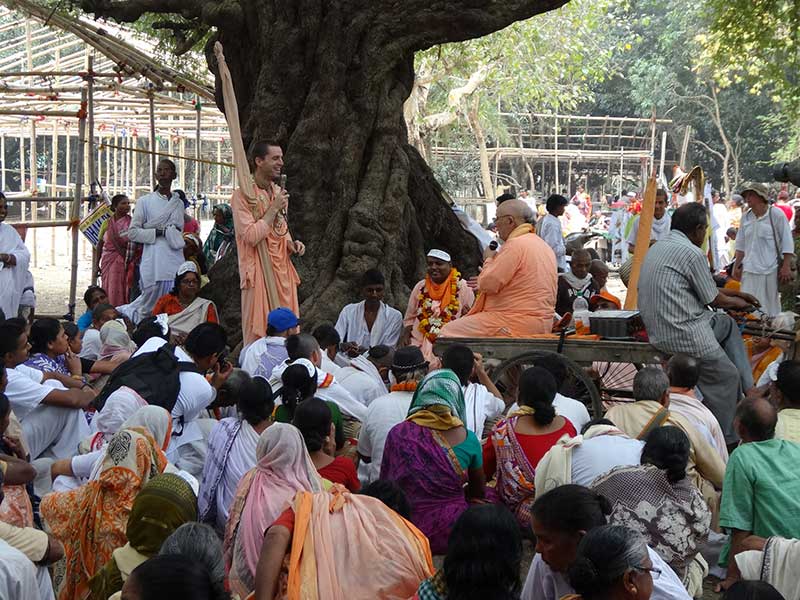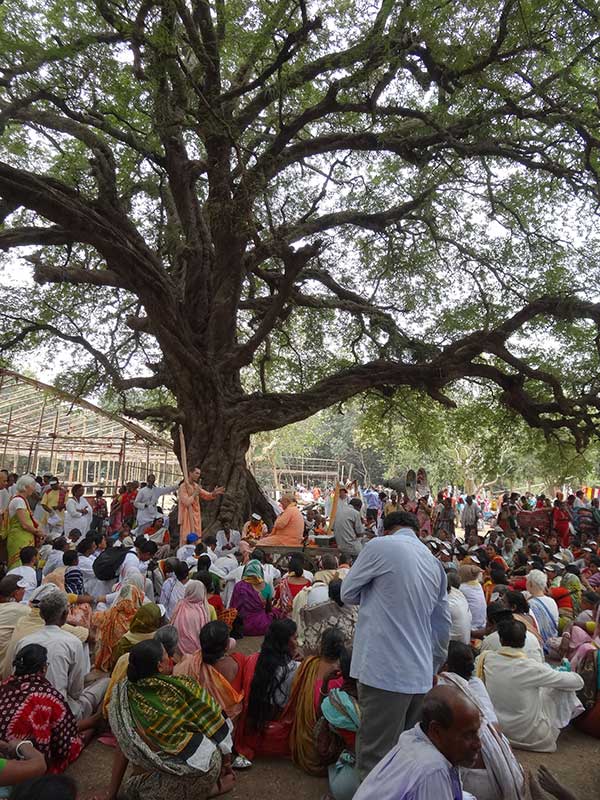 The gate to Suvarna Bihar temple established by Srila Bhakti Siddhanta Saraswati Thakur.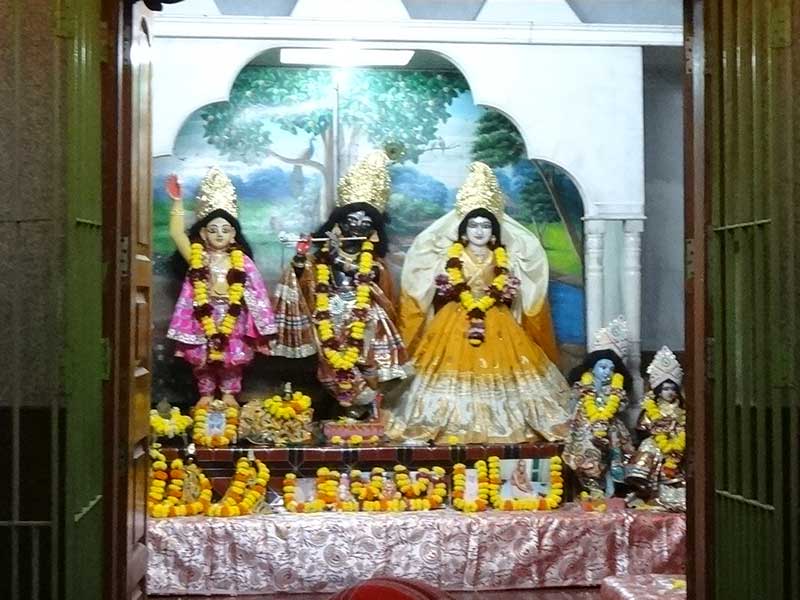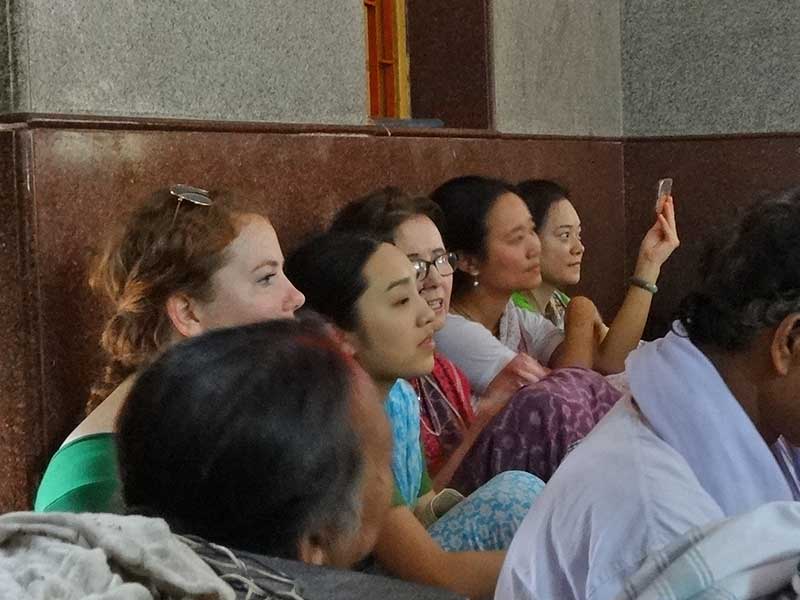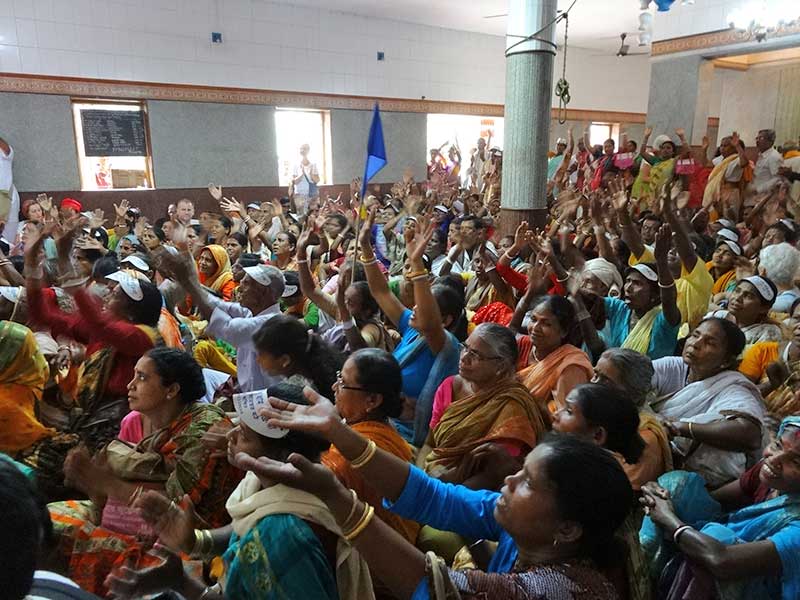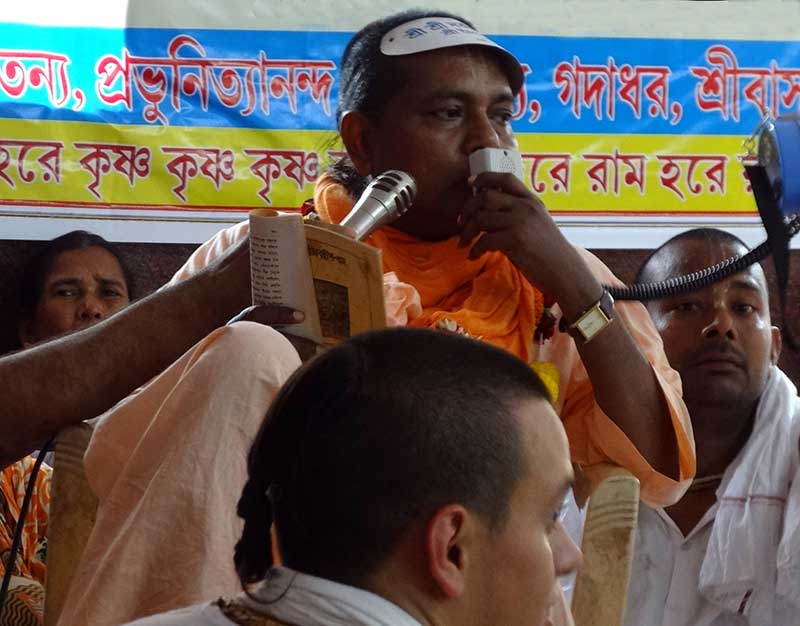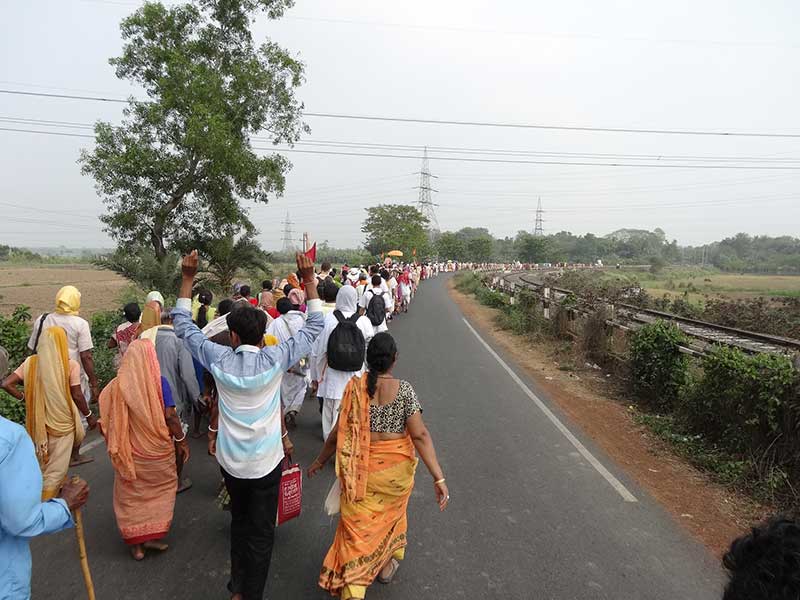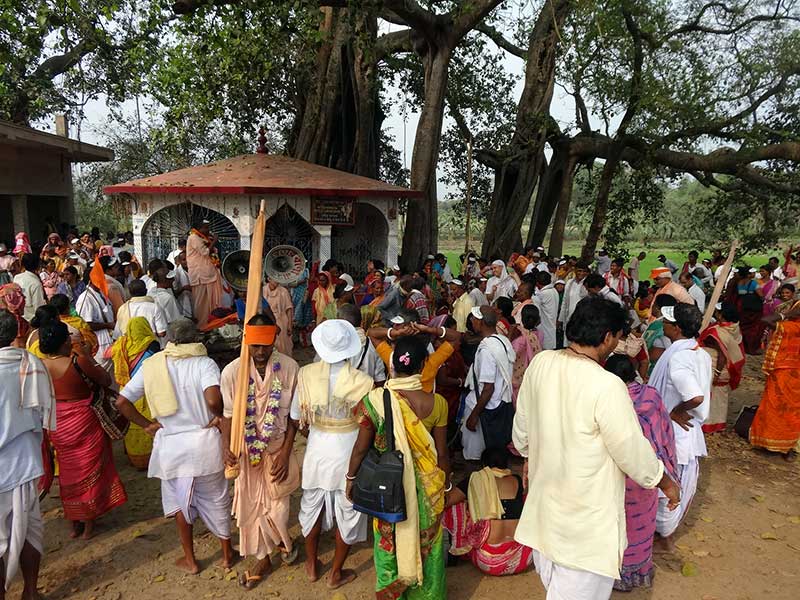 Stopping to take a brief rest.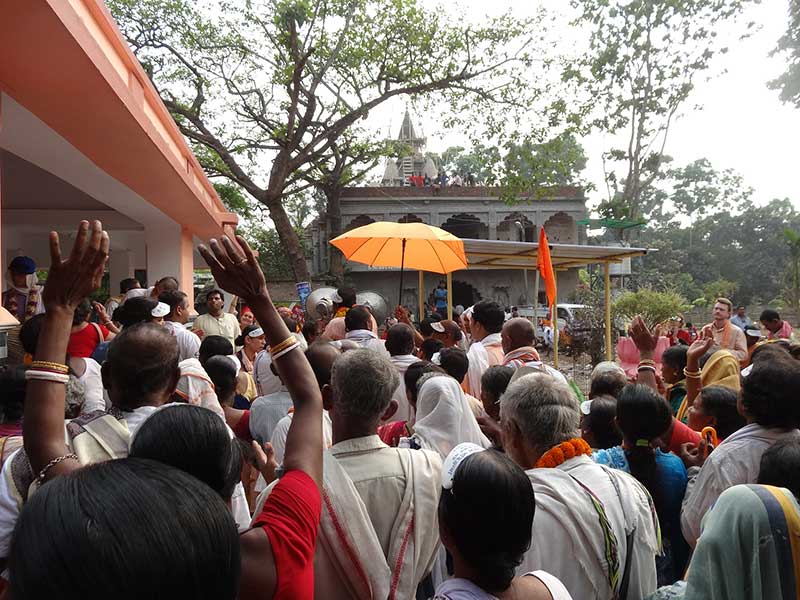 The final stop for the day is Sri Nrisingha Palli.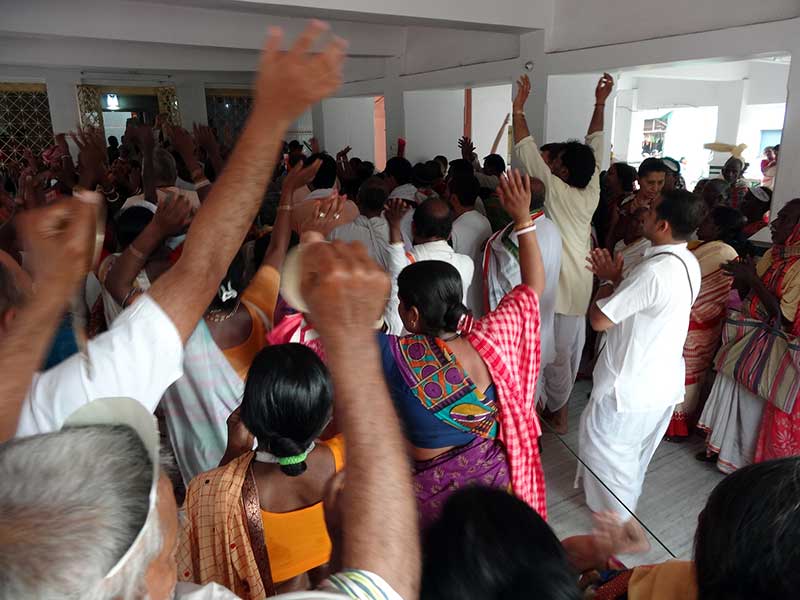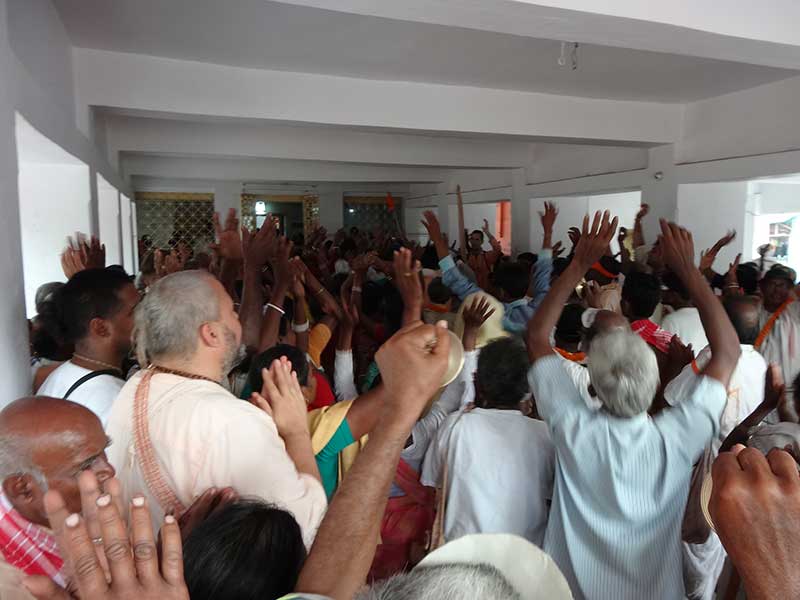 Approaching the samadhi mandir of Srila Bhakti Siddhanta Saraswati Thakur.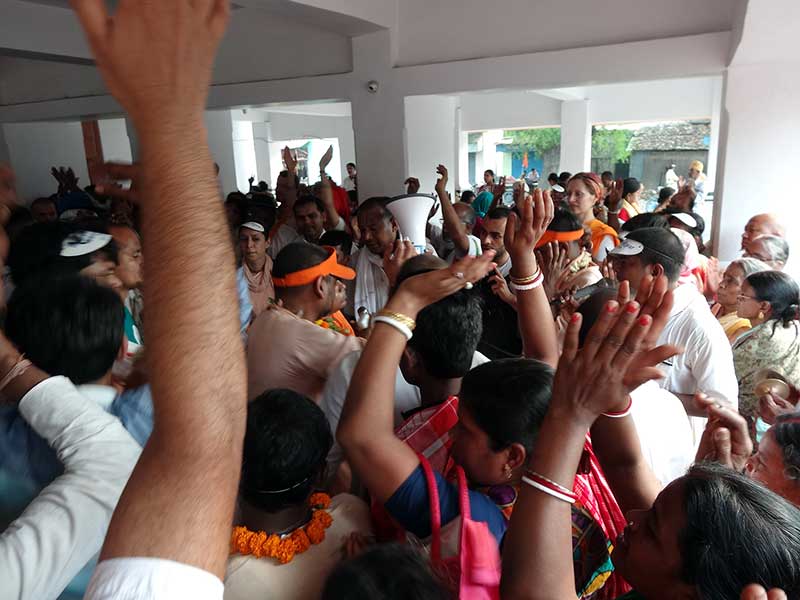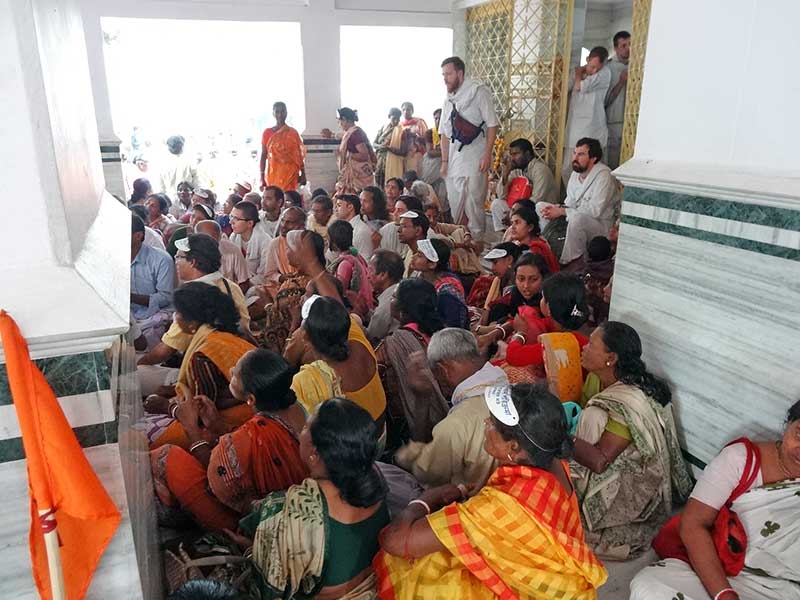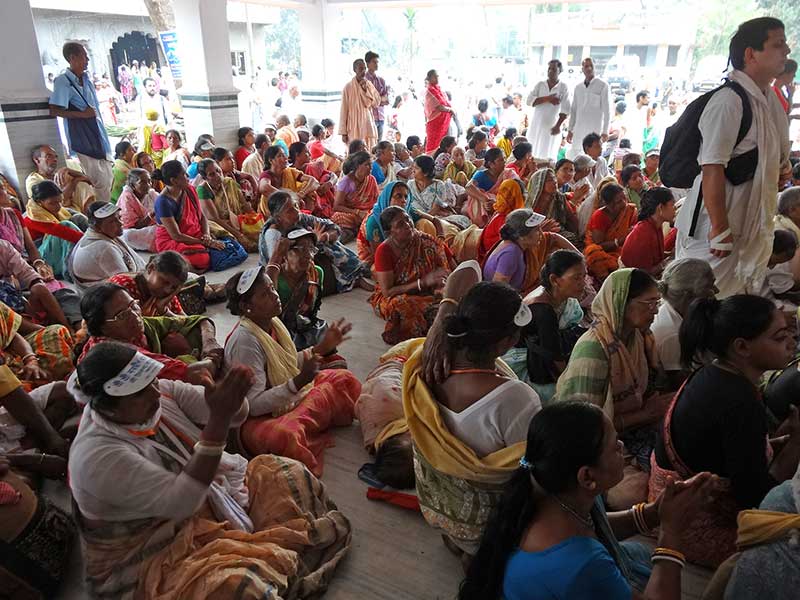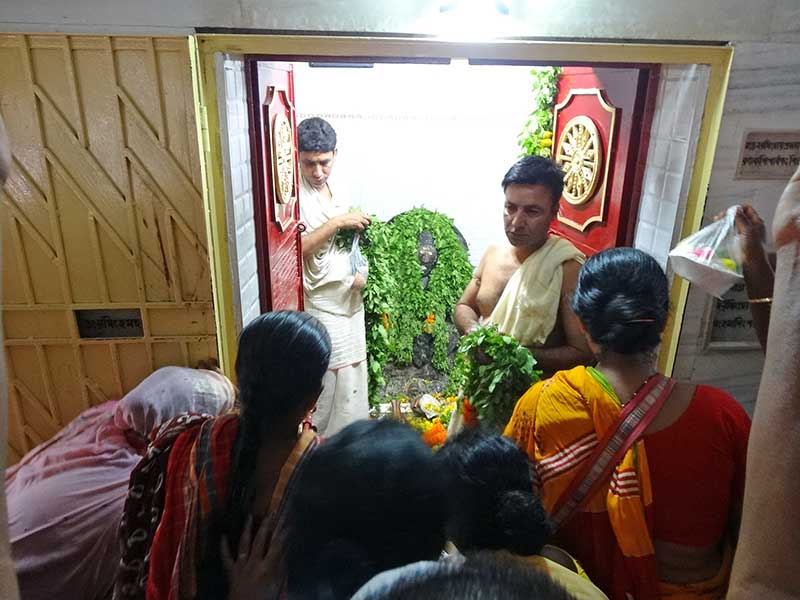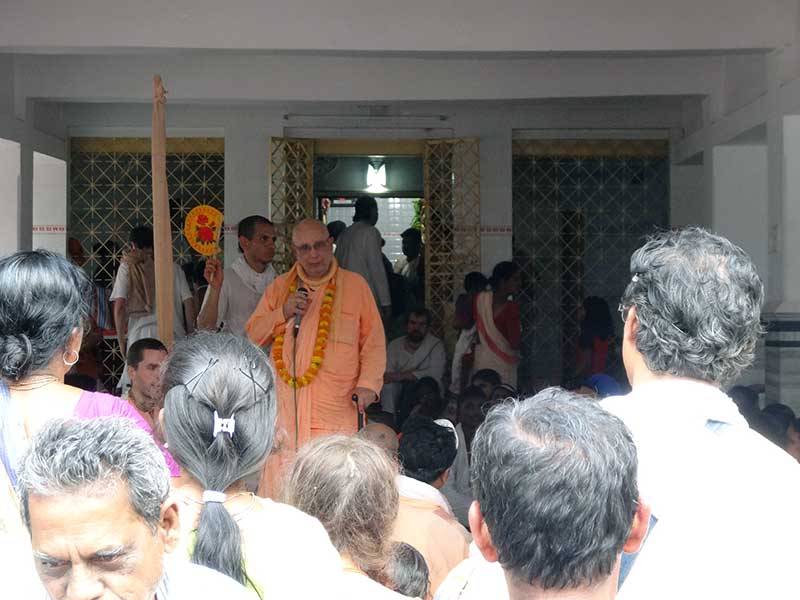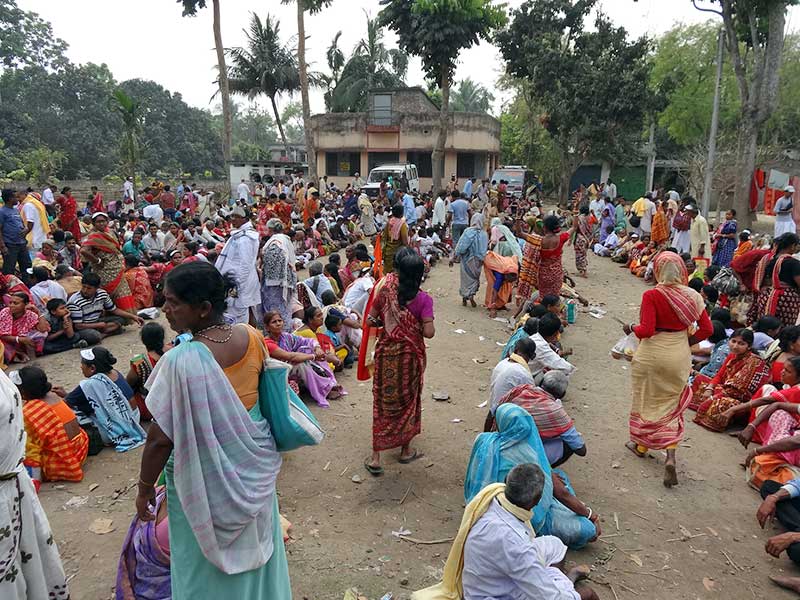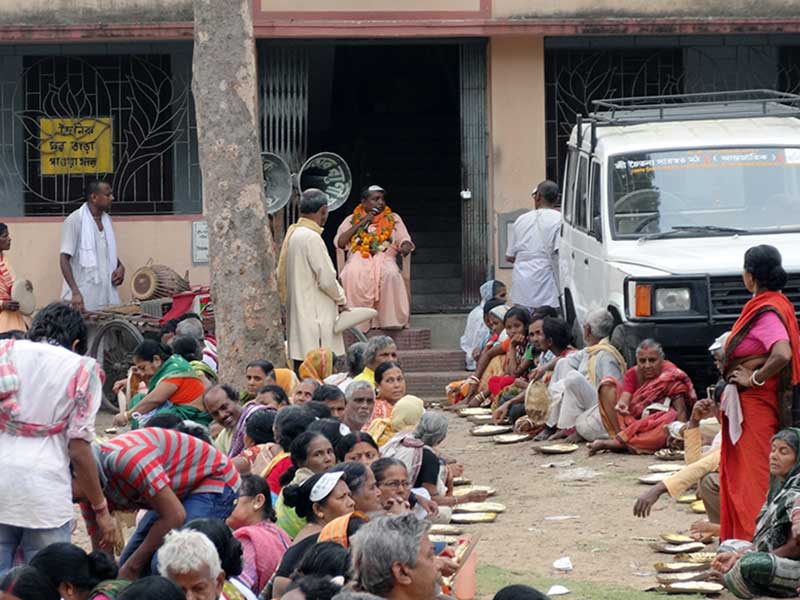 His Divine Grace supervising prasad distribution.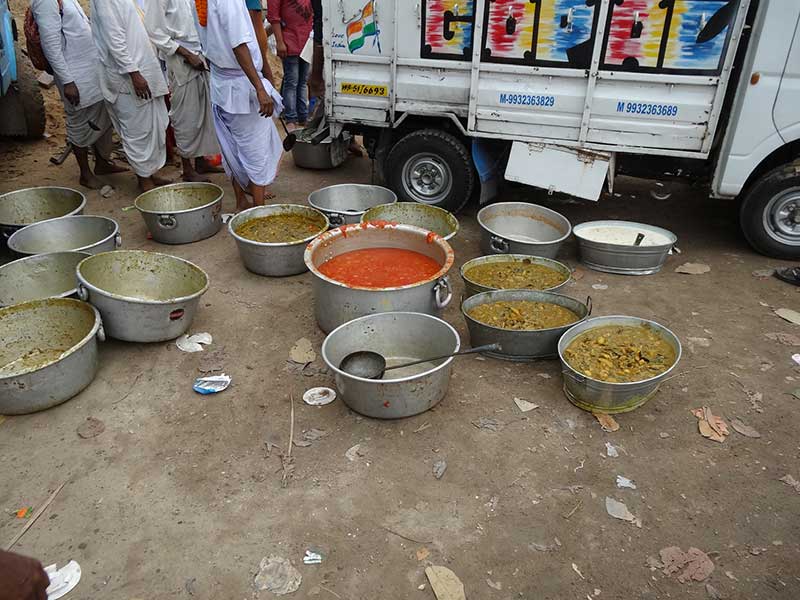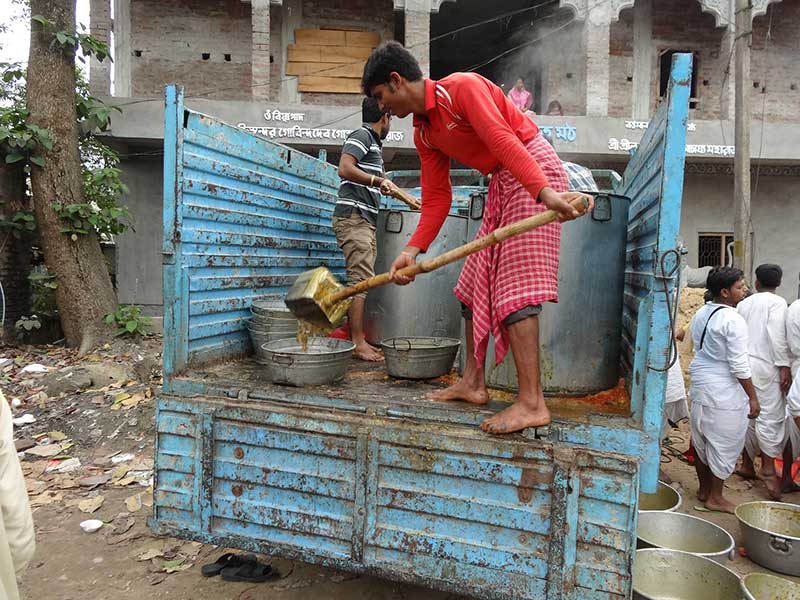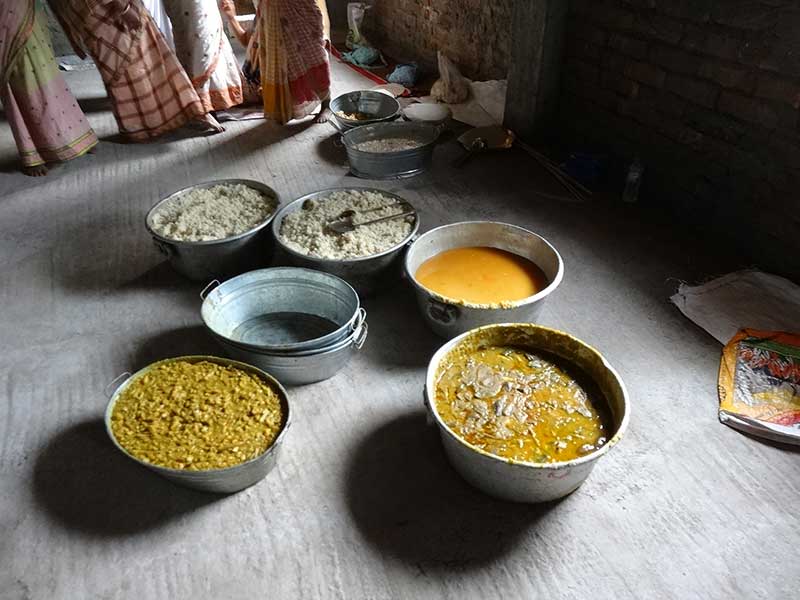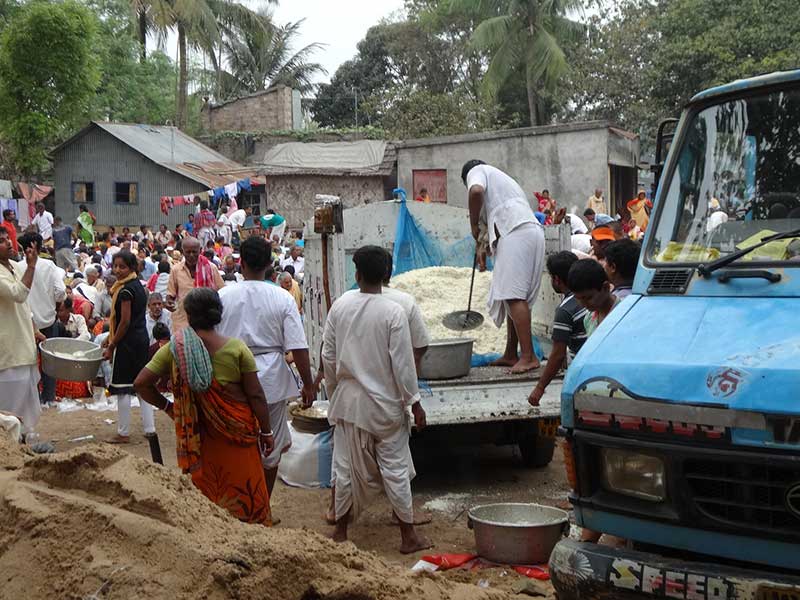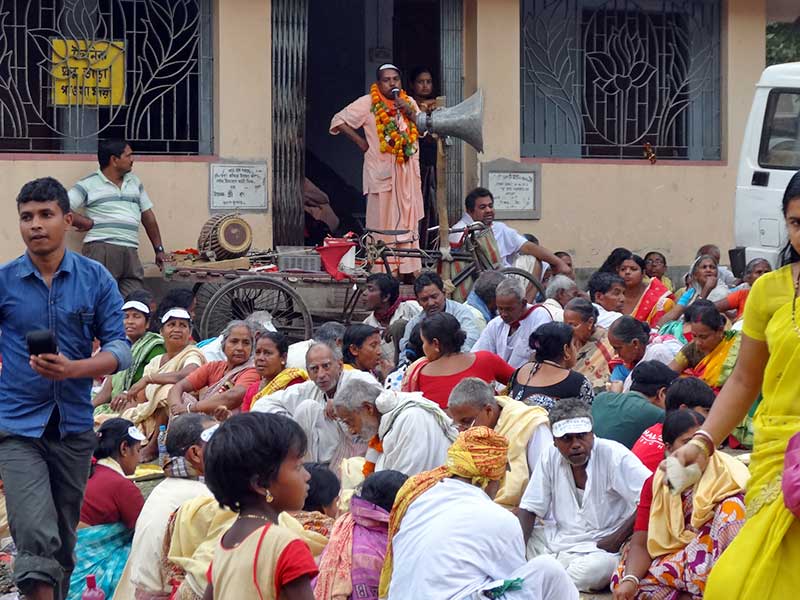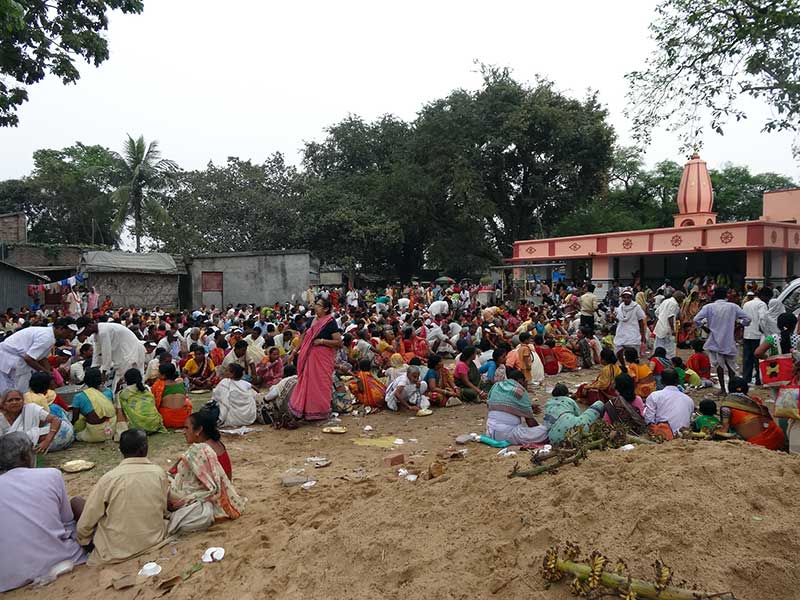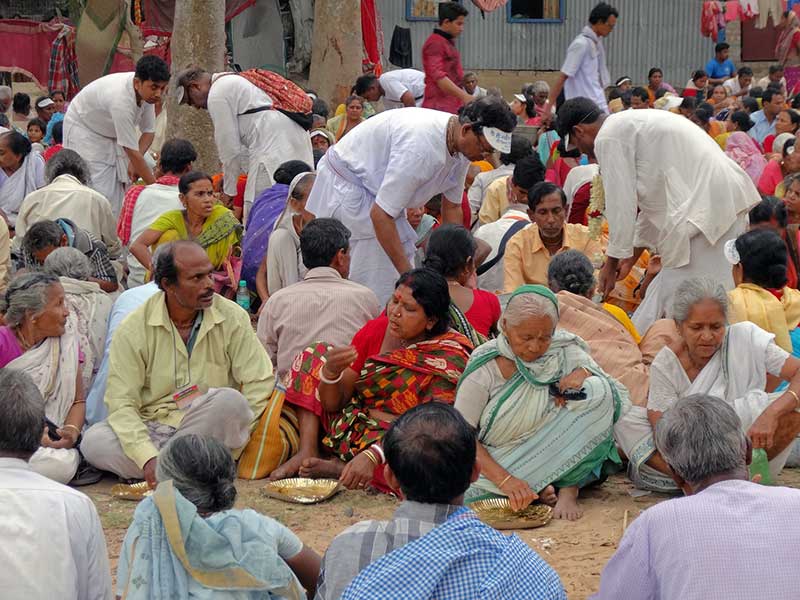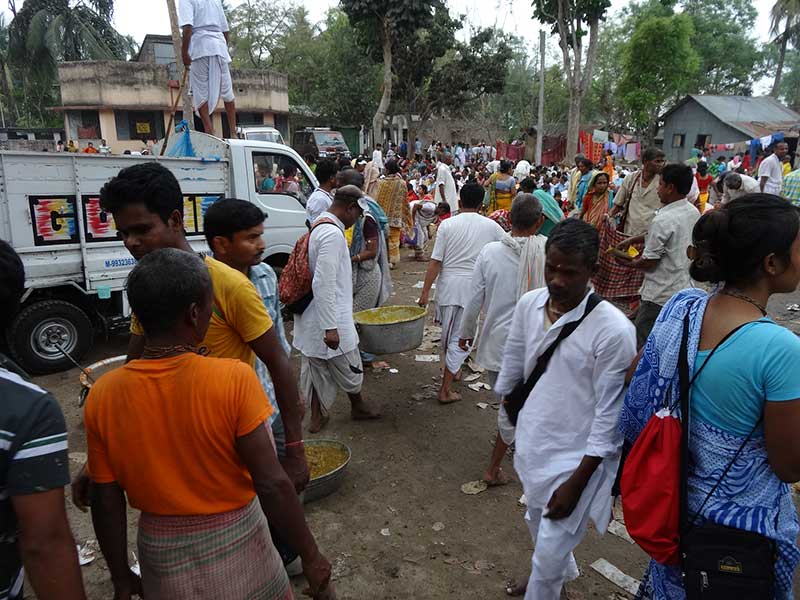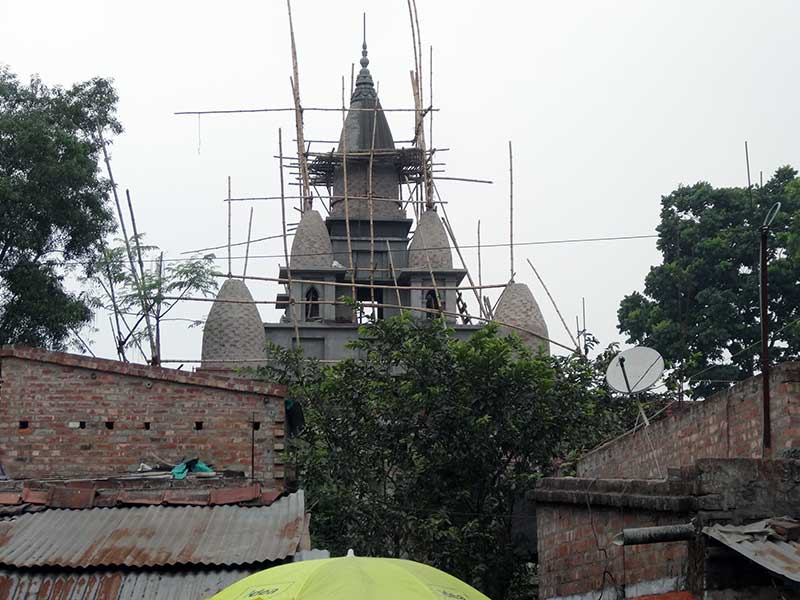 The domes of our temple at Sri Nrisingha Palli.
PARIKRAMA ADHIVAS
PARIKRAMA DAY 1 | PARIKRAMA DAY 2 | PARIKRAMA DAY 3 | PARIKRAMA DAY 4
GAURA PURNIMA | ANANDA-MAHOTSAV