Sri Gaura Purnima Festival 2017

— : Appearance Day of Lord Gaurasundar : —
Sunday, 12 March 2017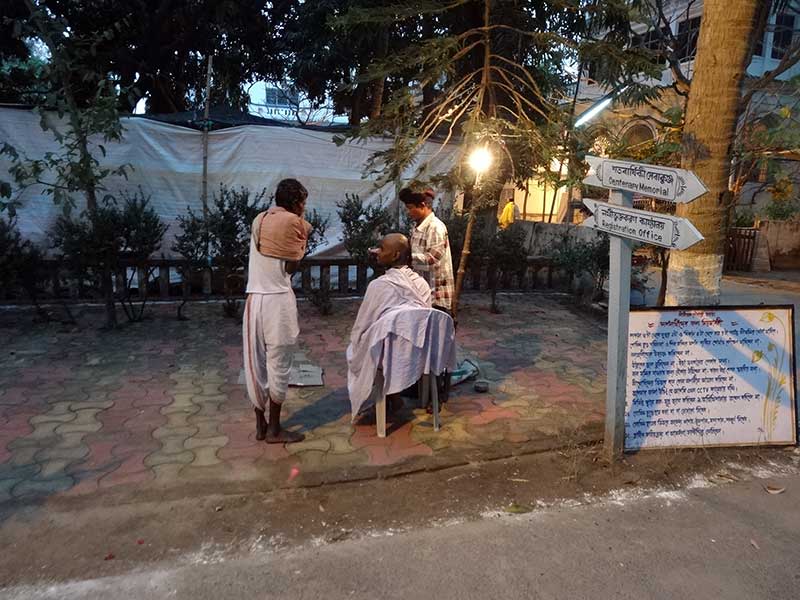 Most brahmachari get a shave in the morning.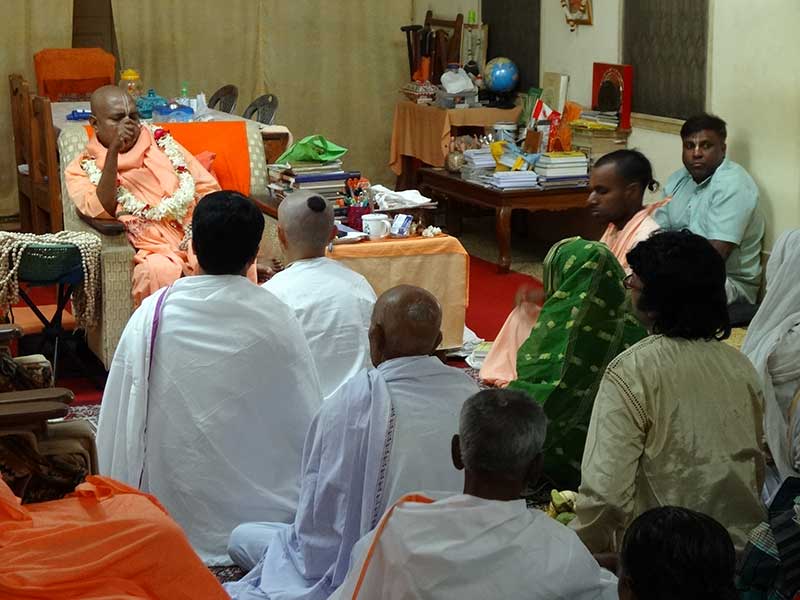 At about 9 a.m. His Divine Grace gives initiation.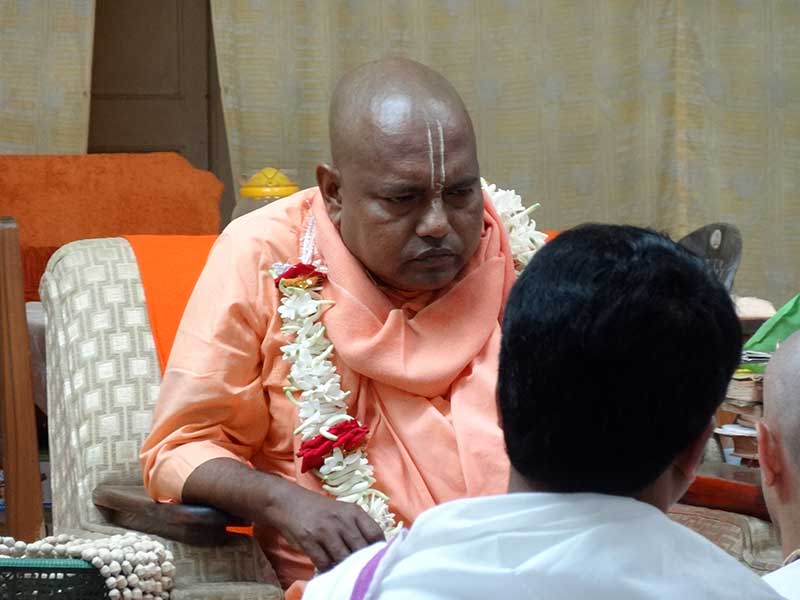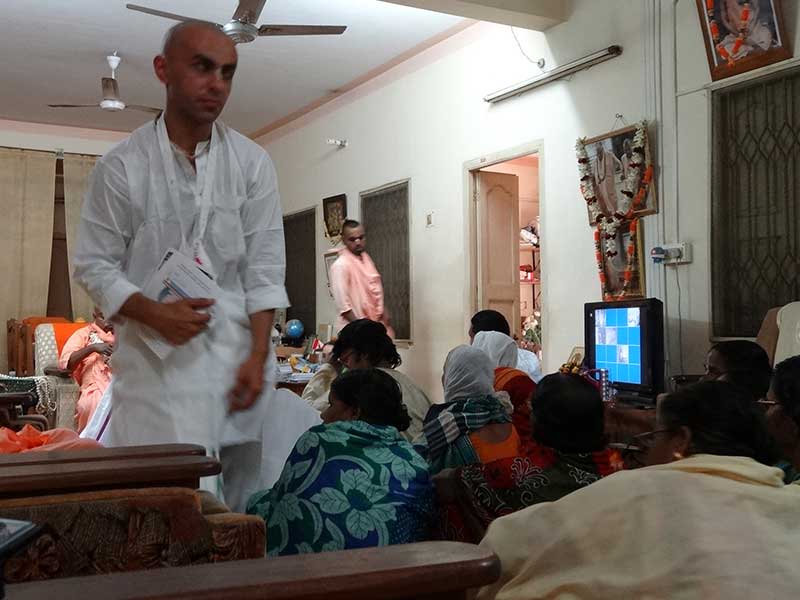 Amrita Krishna Prabhu.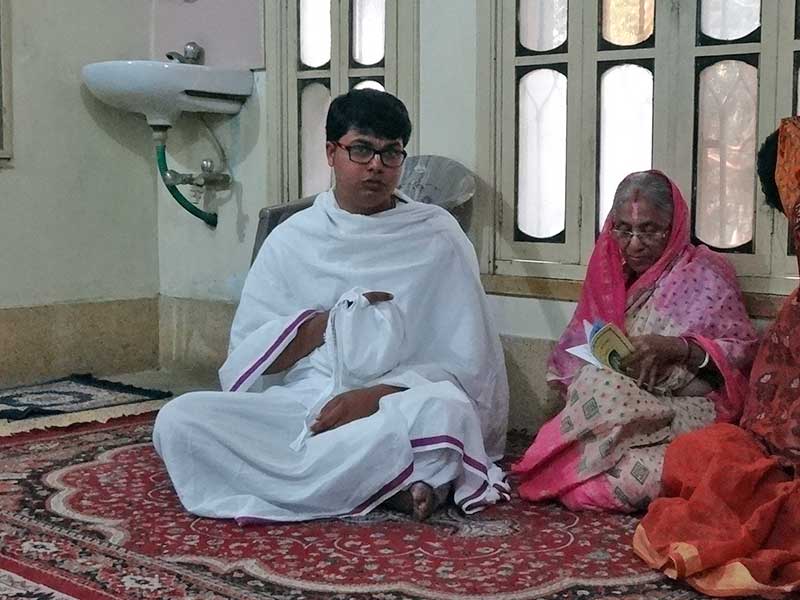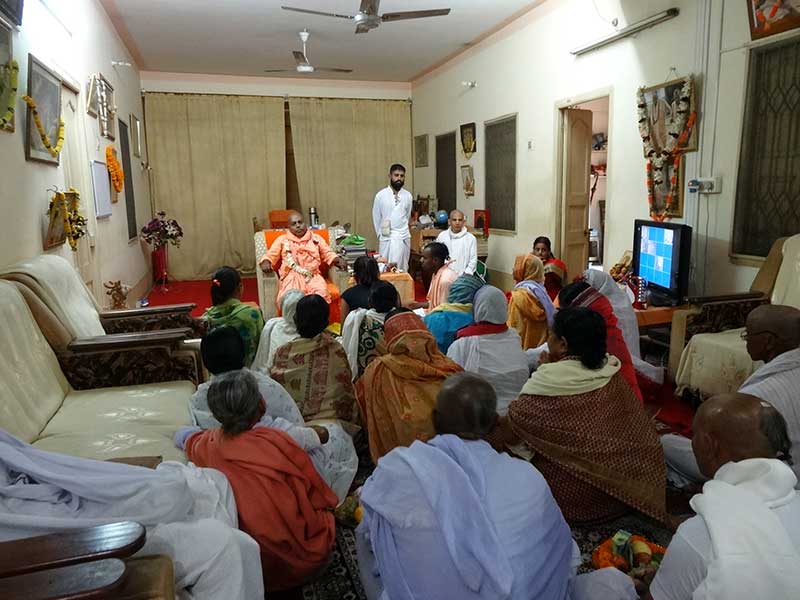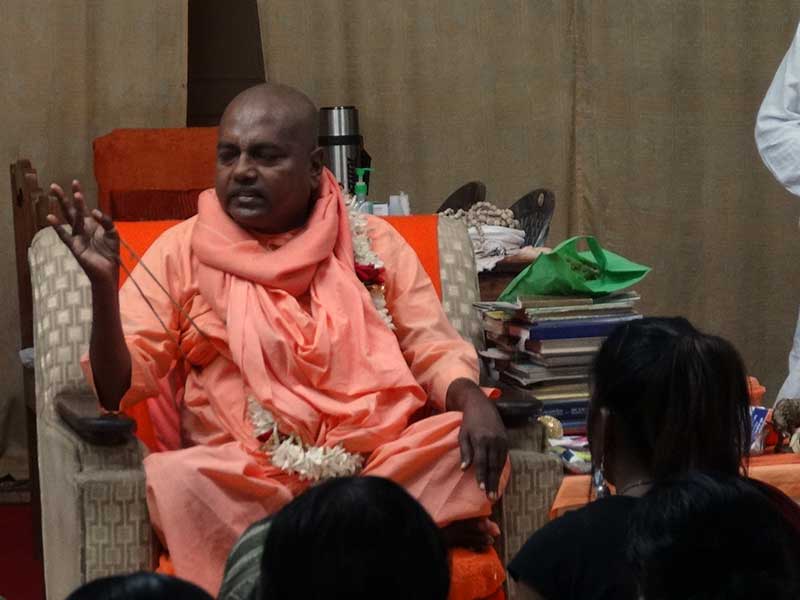 Explaining how to recite gayatri mantra.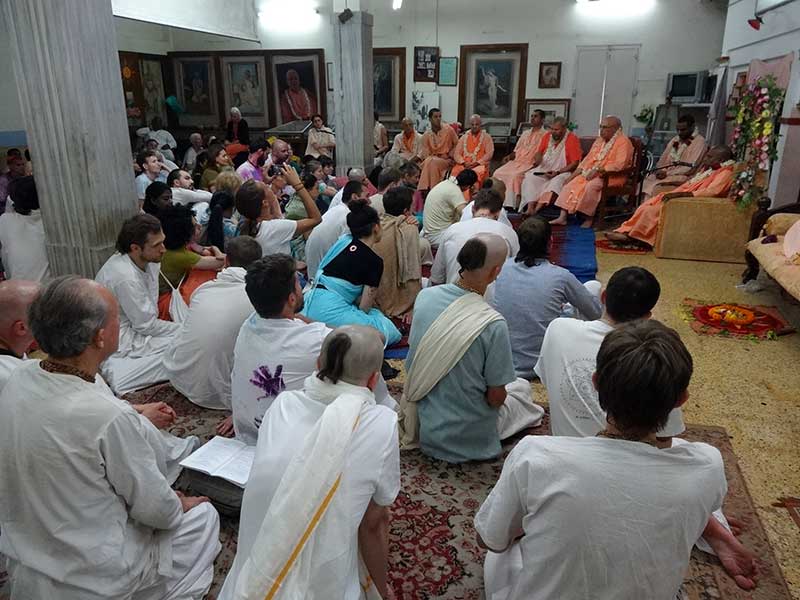 At the noon class organised specially for the Western devotees.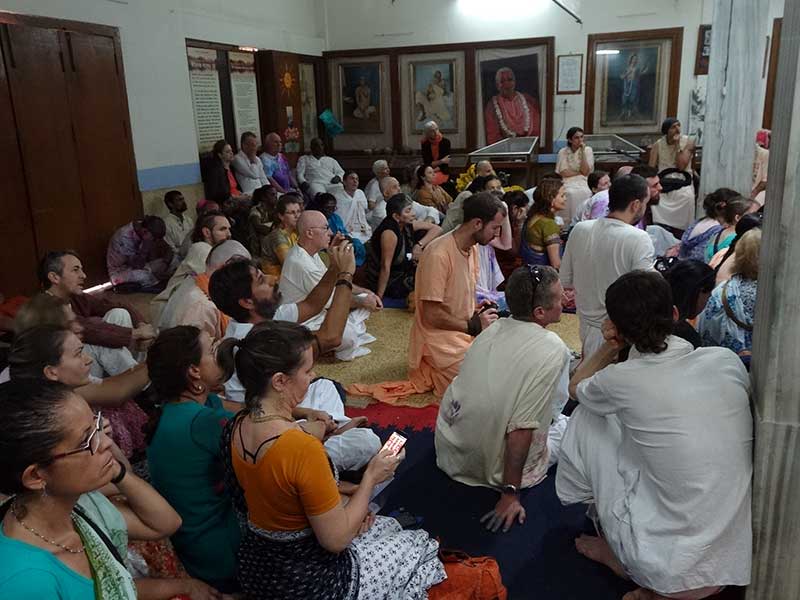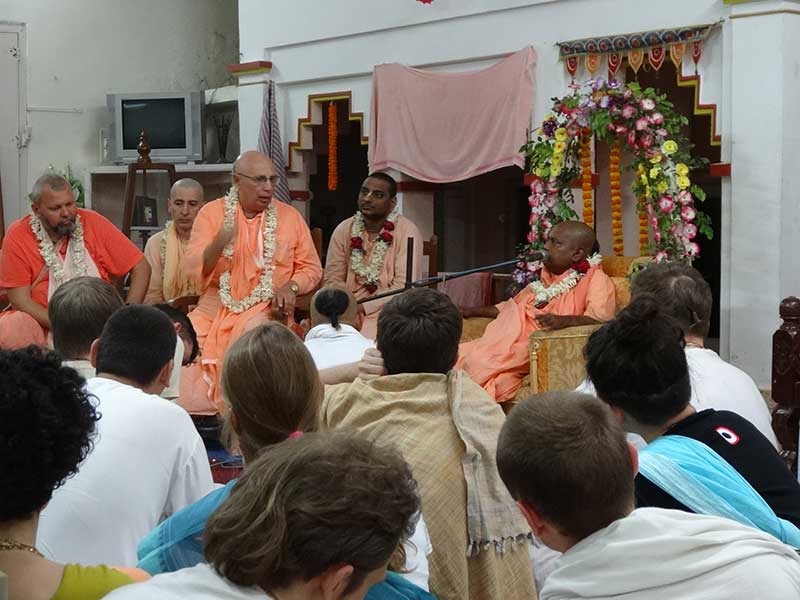 Meeting with the Russian group of devotees.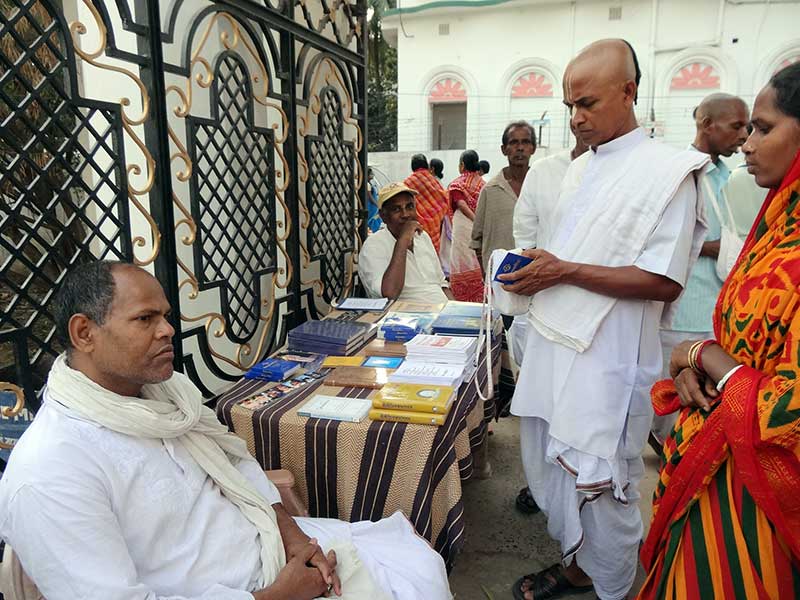 Adhoksaja Prabhu attending to the book table.

The main programme starts at 4 p.m.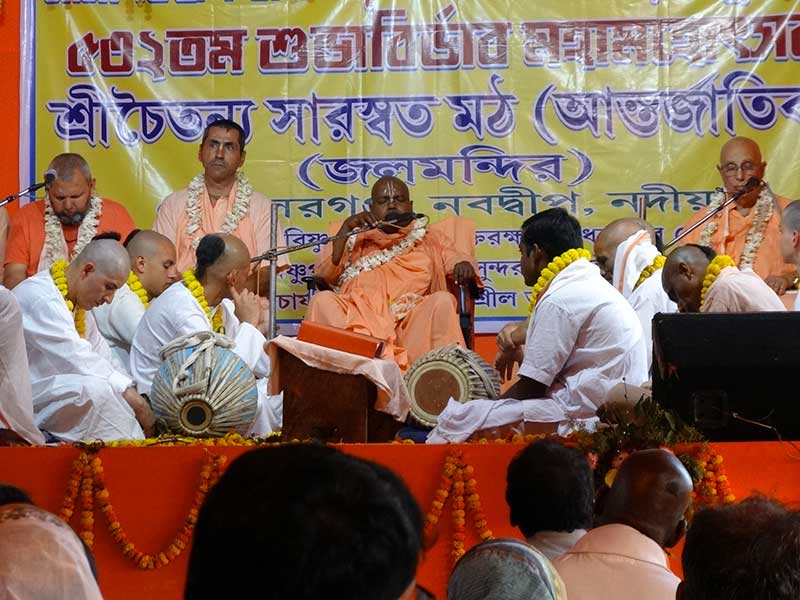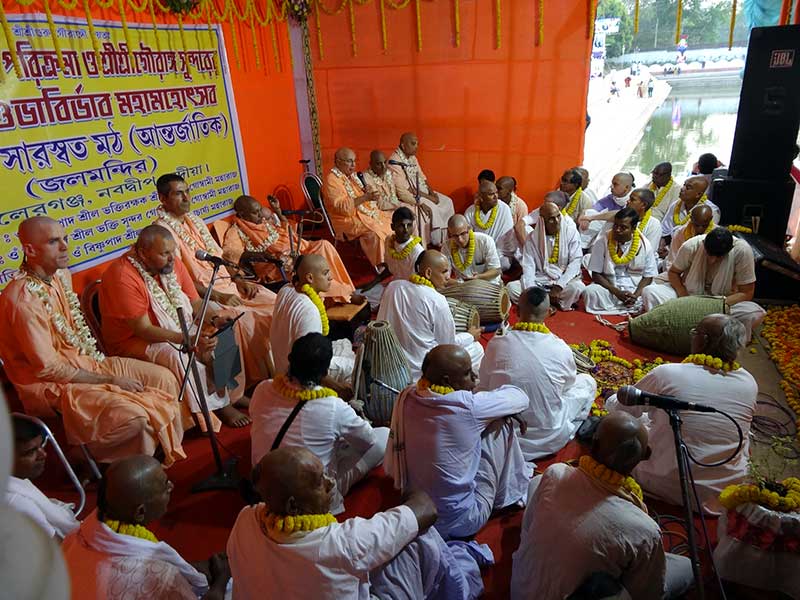 Anjali Devi Dasi, Enaksi Devi Dasi, and Tripta Krishna Prabhu.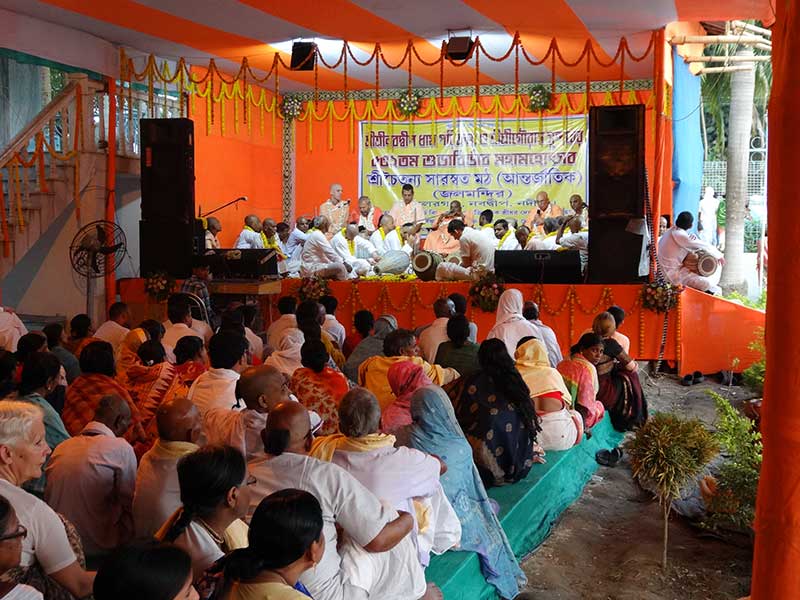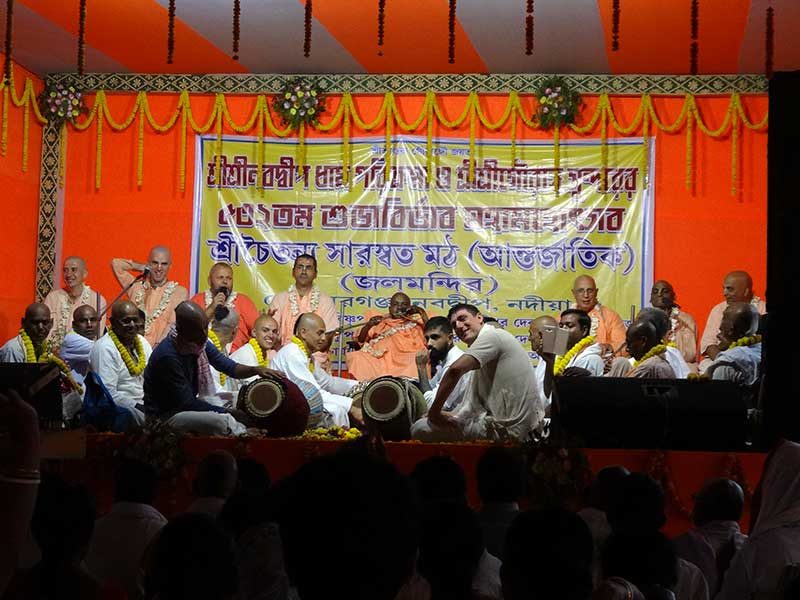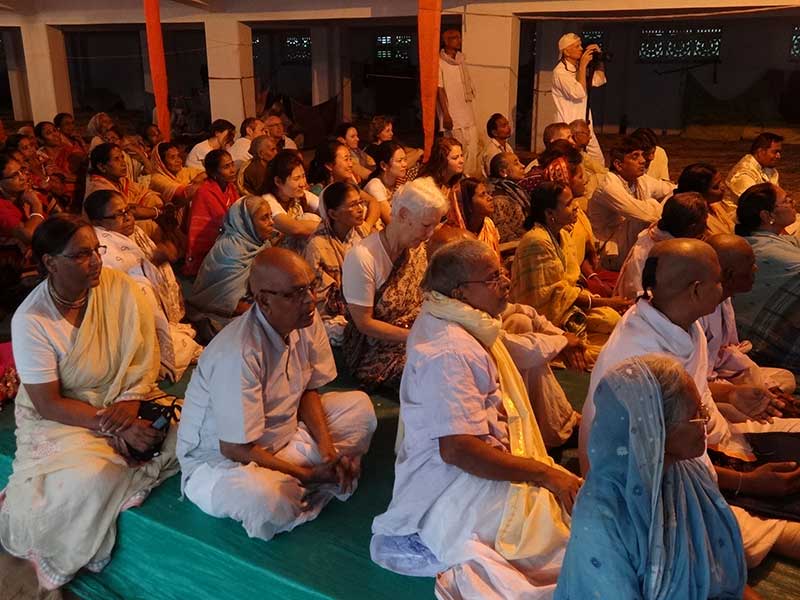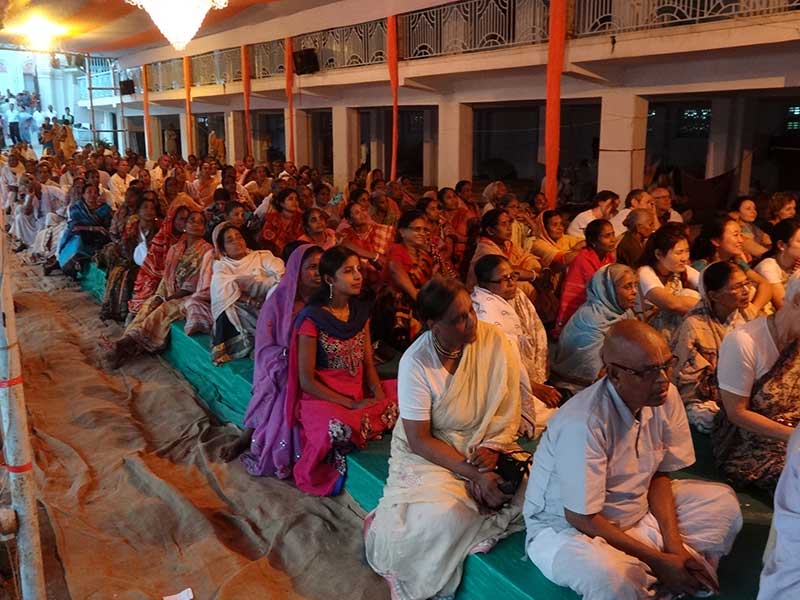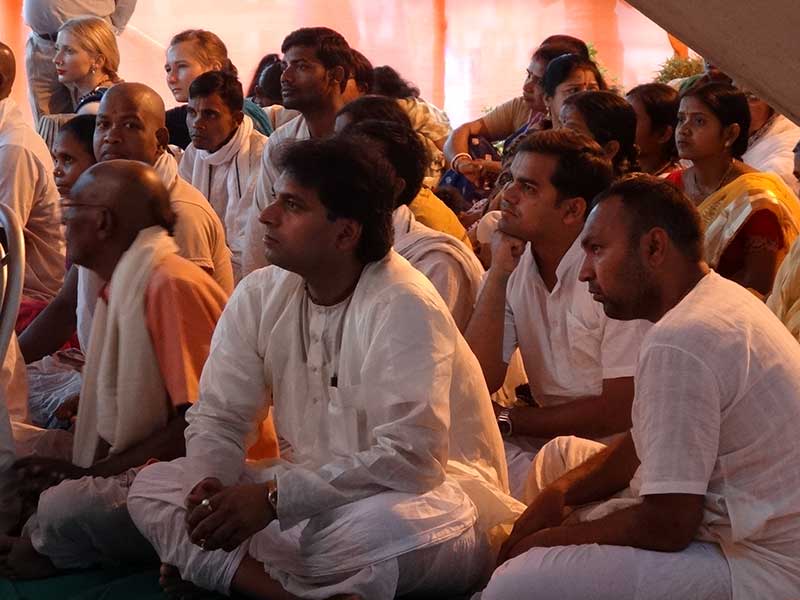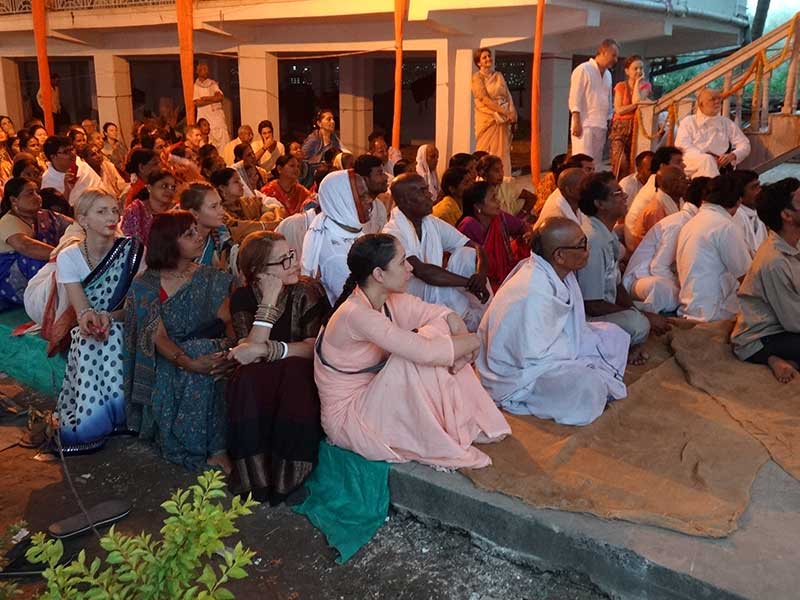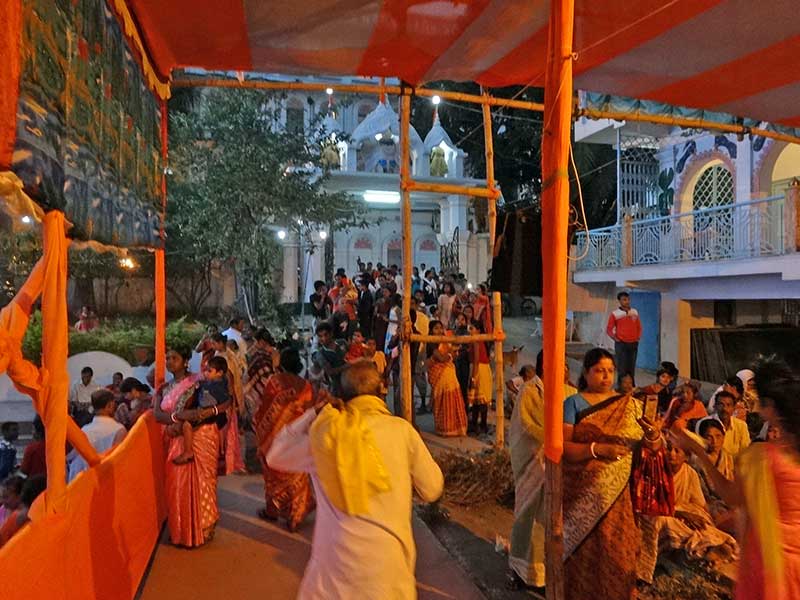 Ramananda Prabhu and Champakalata Devi Dasi at the book table.

Joyful kirtan in glorification of the Lord's appearance.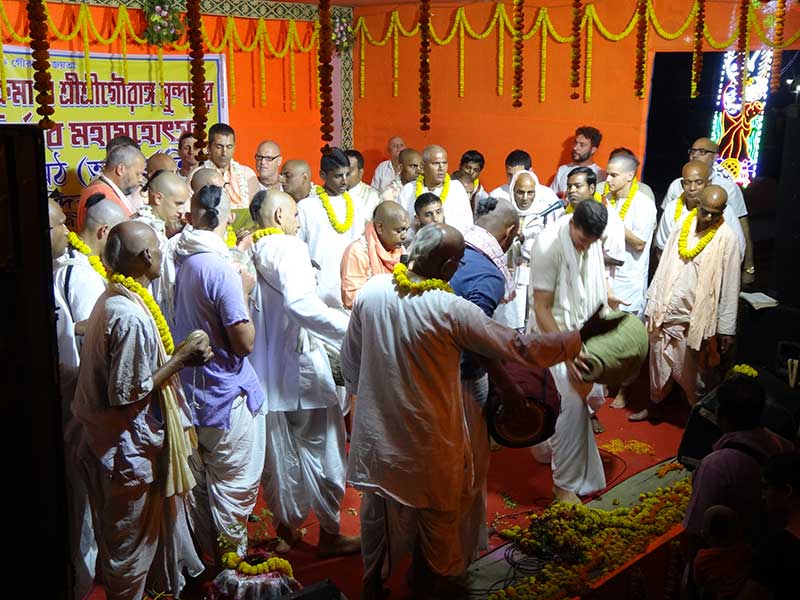 After the kirtan, the devotees honour anukalpa (non-grain) prasad and retire to rest.
PARIKRAMA ADHIVAS
PARIKRAMA DAY 1 | PARIKRAMA DAY 2 | PARIKRAMA DAY 3 | PARIKRAMA DAY 4
GAURA PURNIMA | ANANDA-MAHOTSAV