Sri Puri Dham Parikrama | Day Two
Thursday, 22 June 2017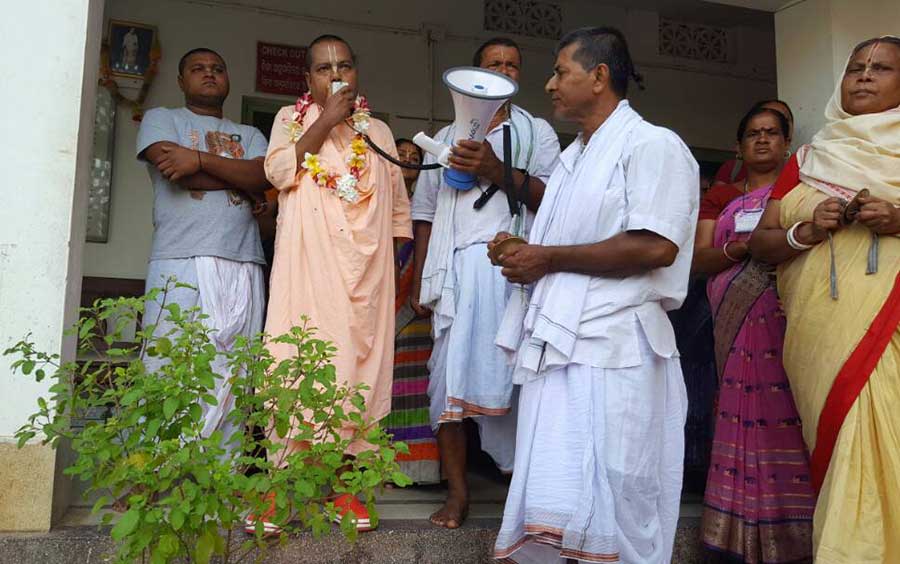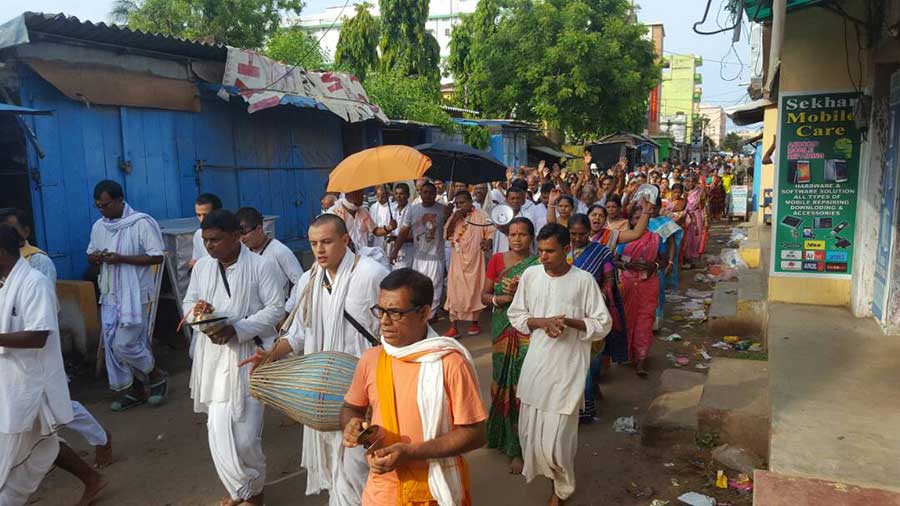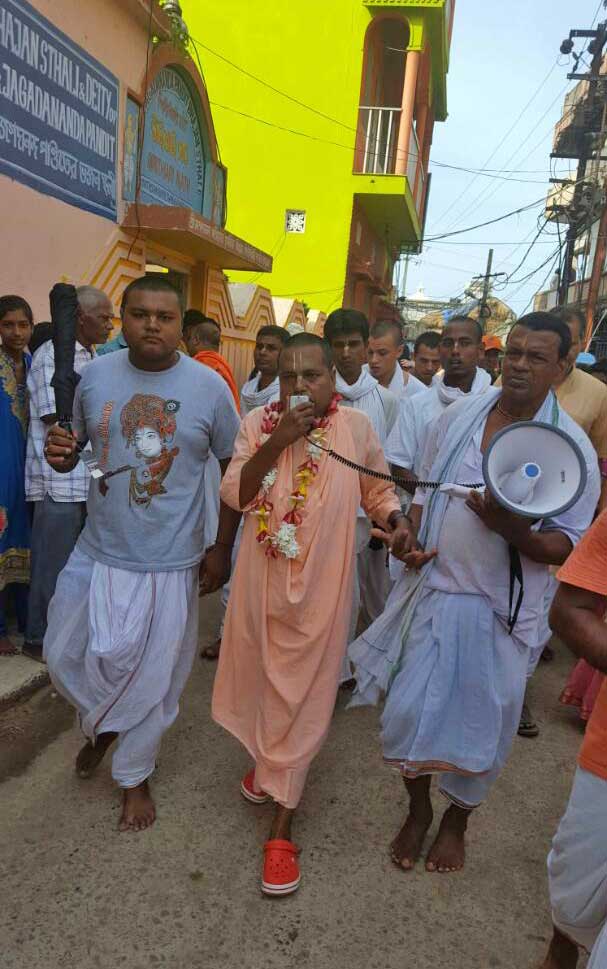 Passing and taking darshan of the holy house and bhajan kutir of Srila Jagadananda Pandit.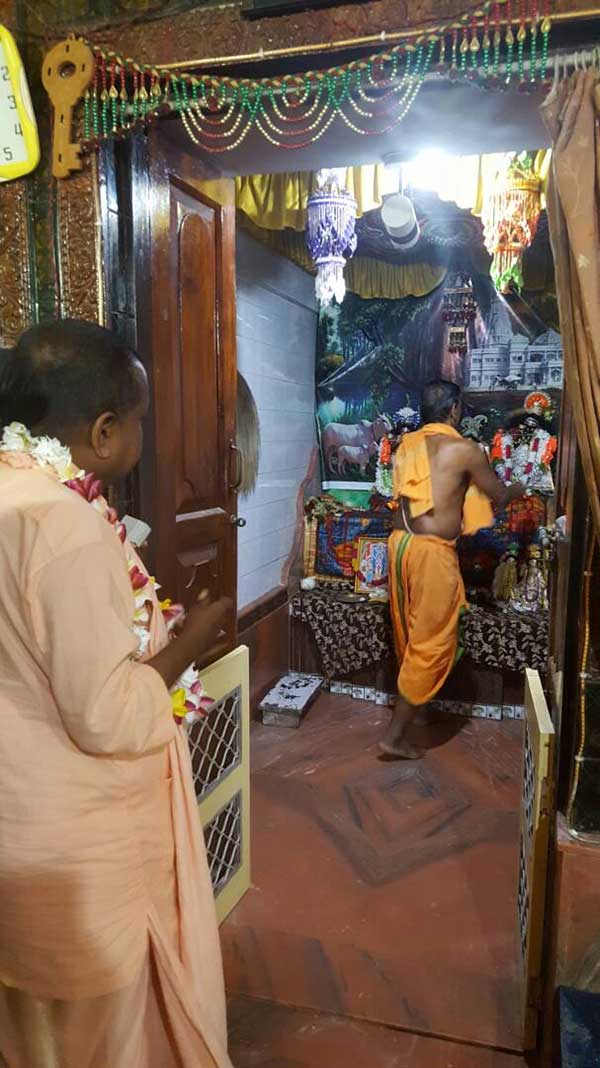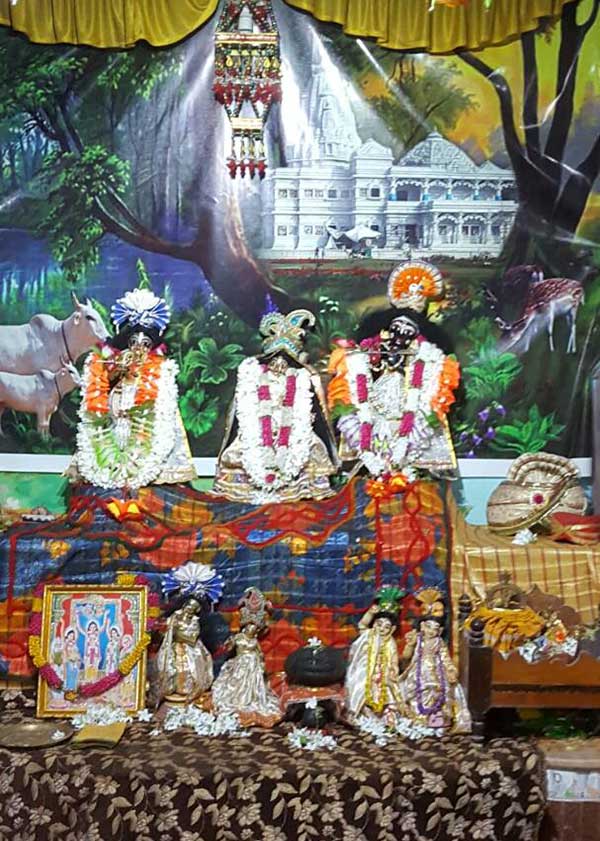 Rare photographs of the temple at Srila Jagananda Pandit's house.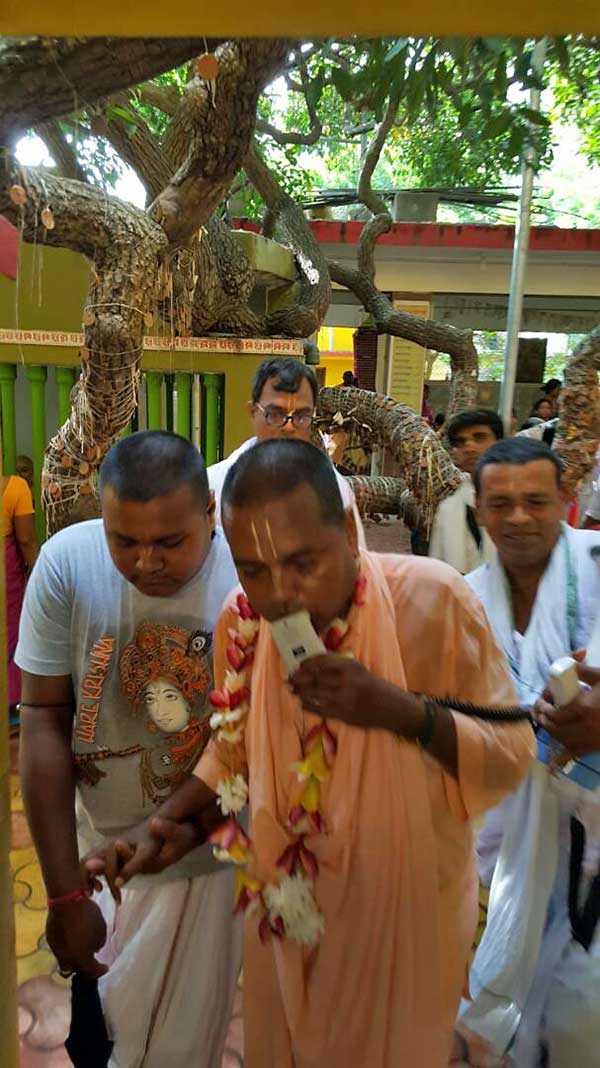 The next stop is at Siddha-bakul, the bhajan kutir of Namacharya Srila Haridas Thakur.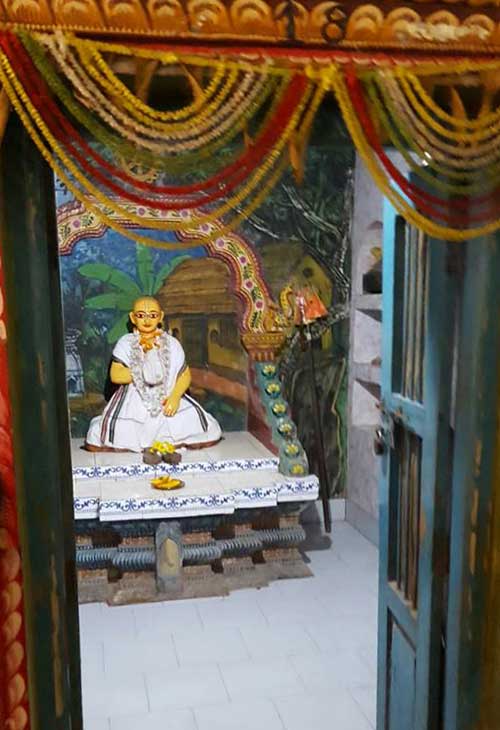 The tree under which Srila Haridas Thakur chanted the Holy Name.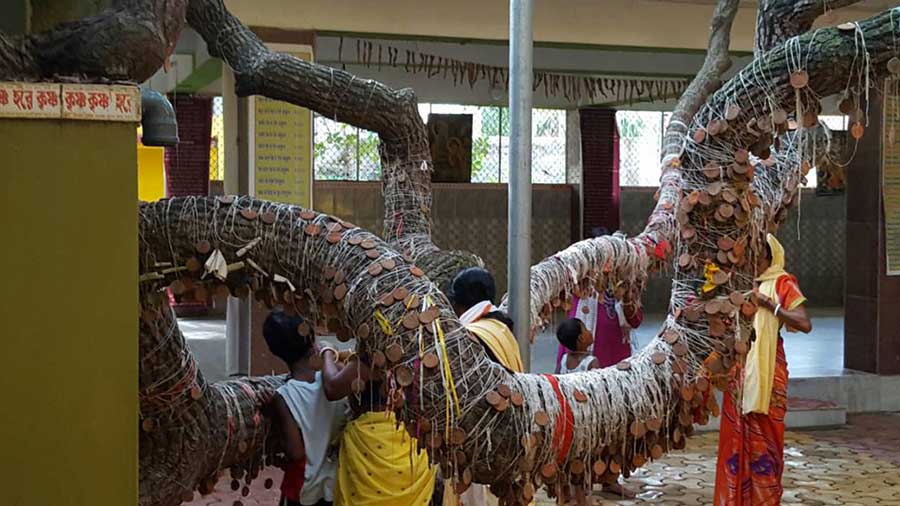 After Siddha-bakul, His Divine Grace takes the devotees to Sri Gambhira in the house of Sri Kashi Misra.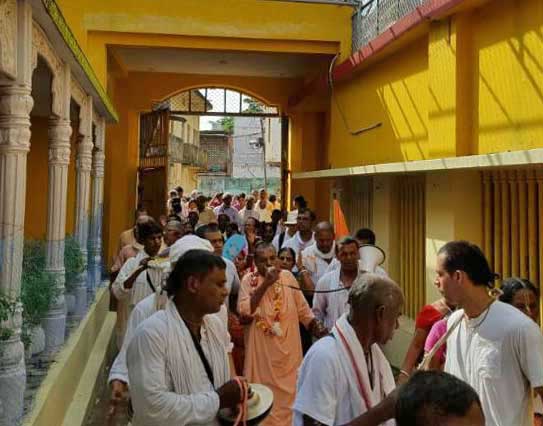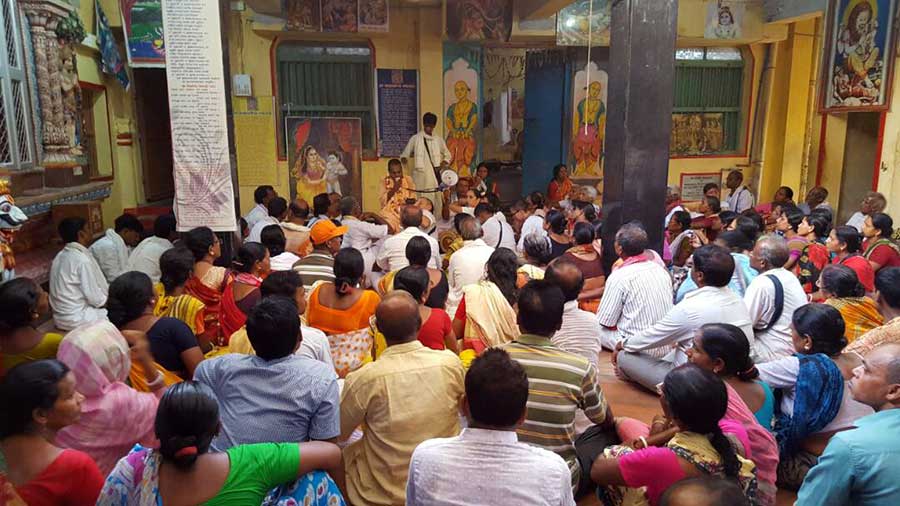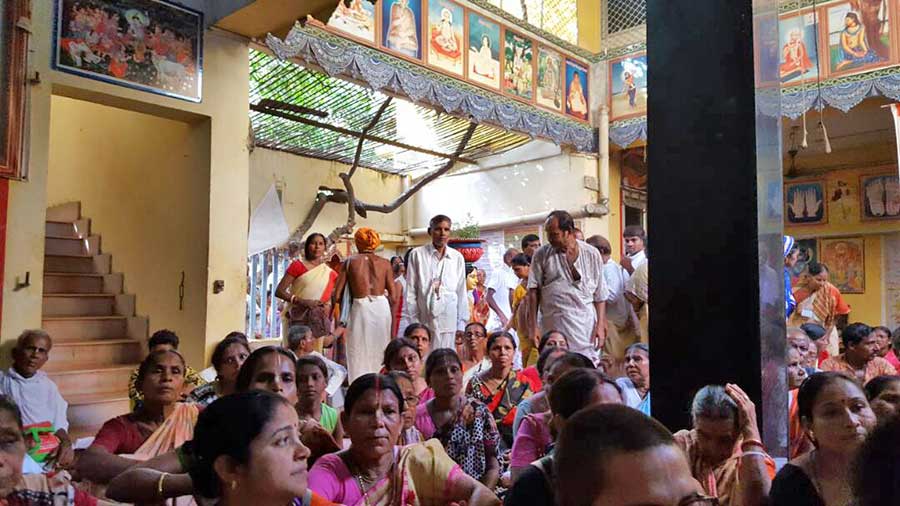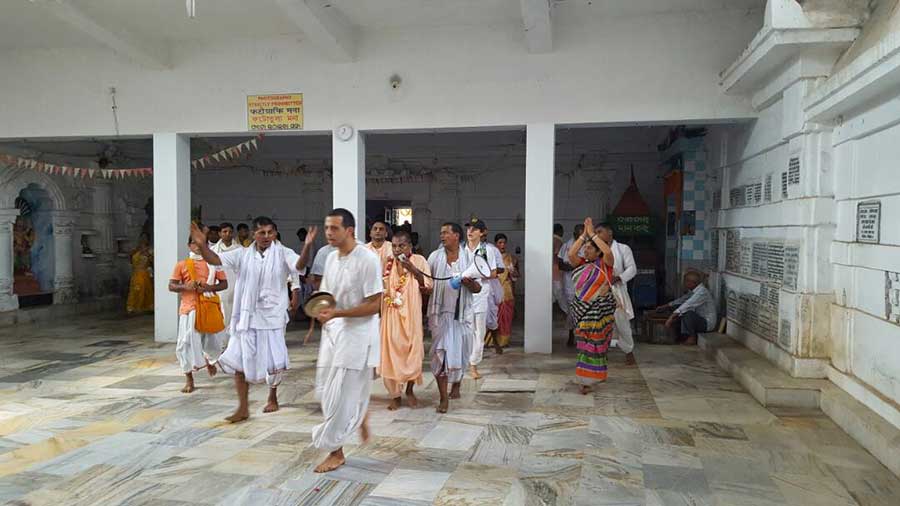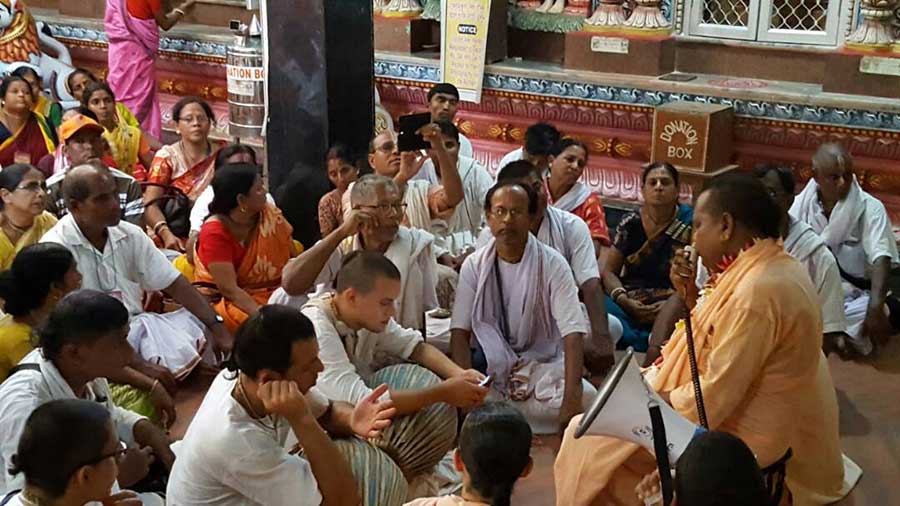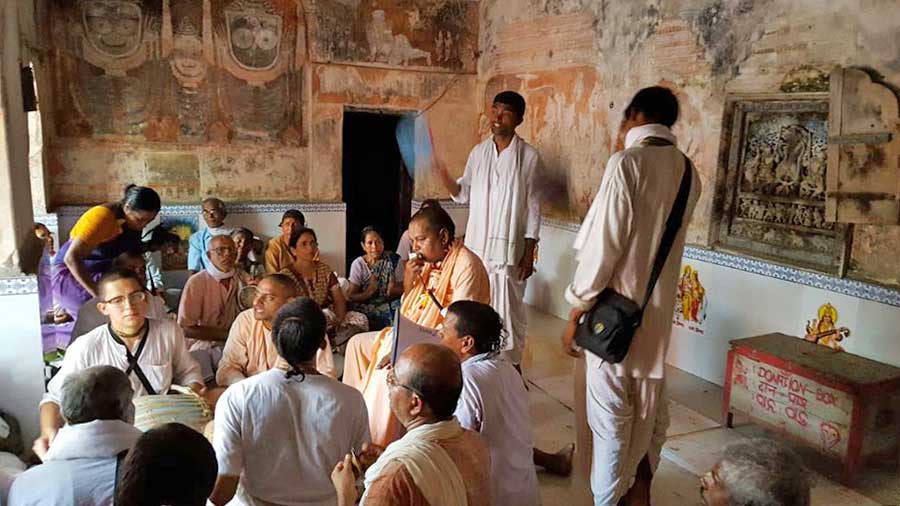 At the house of Srila Sarvabhauma Bhattacharya where Mahaprabhu manifested His wondrous Pastimes.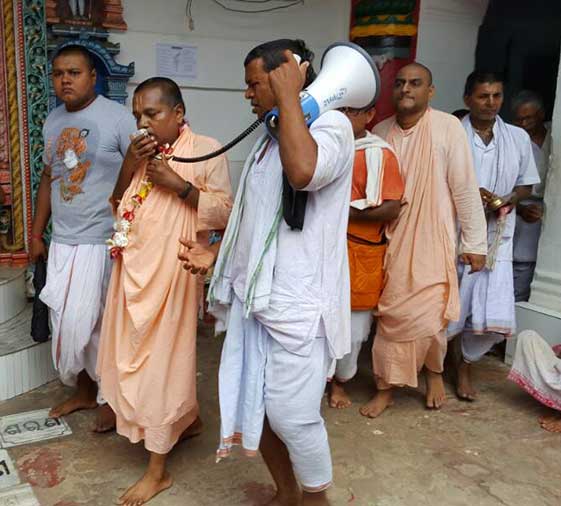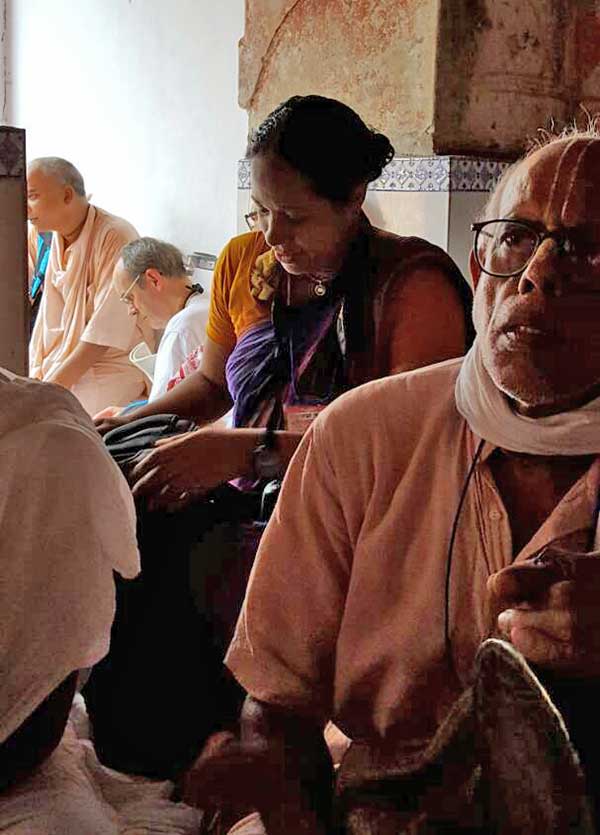 Left: Sripad B.V. Muni Maharaj, Kanailala Prabhu. Right, in the centre: Laksmi Kanti Devi Dasi.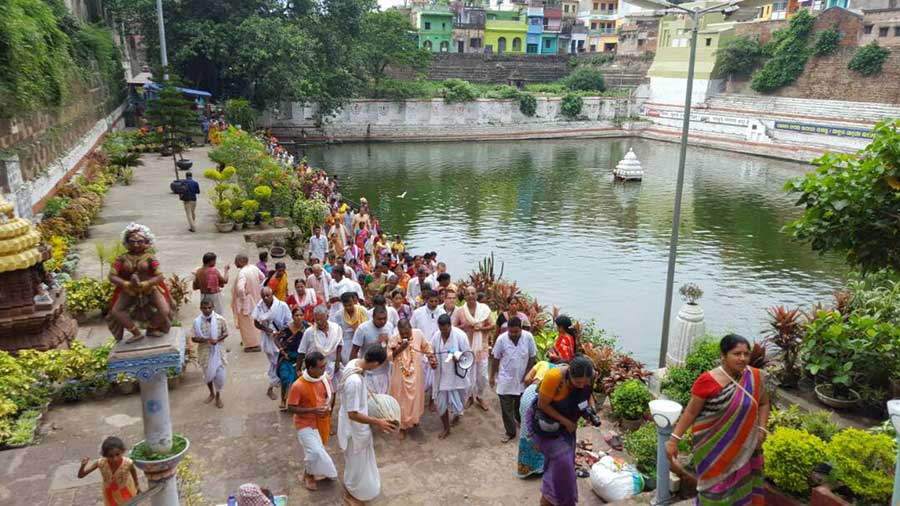 Next, the parikrama continues to Svetaganga Kunda near the house of Srila Sarvabhauma Bhattacharya.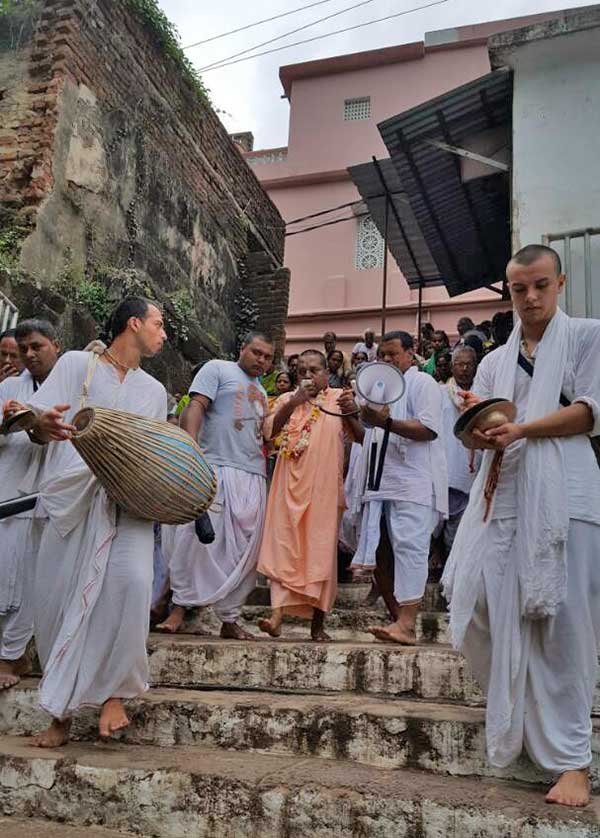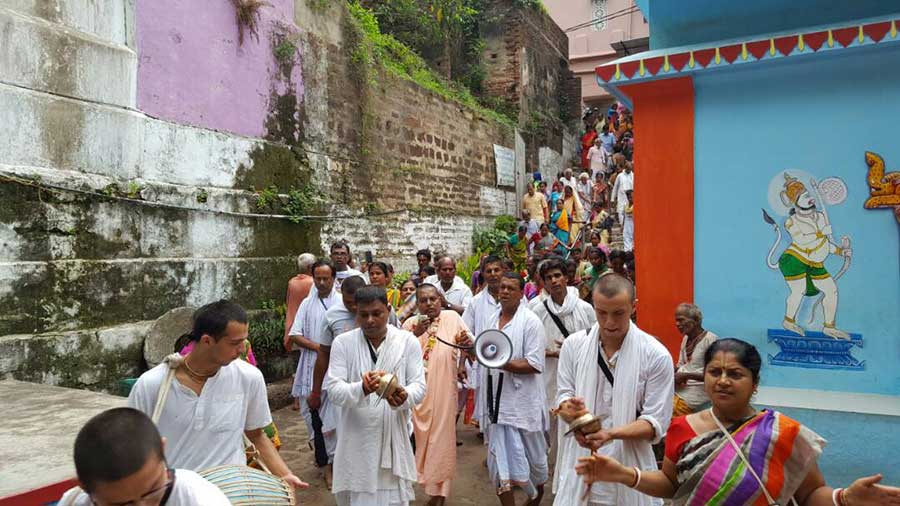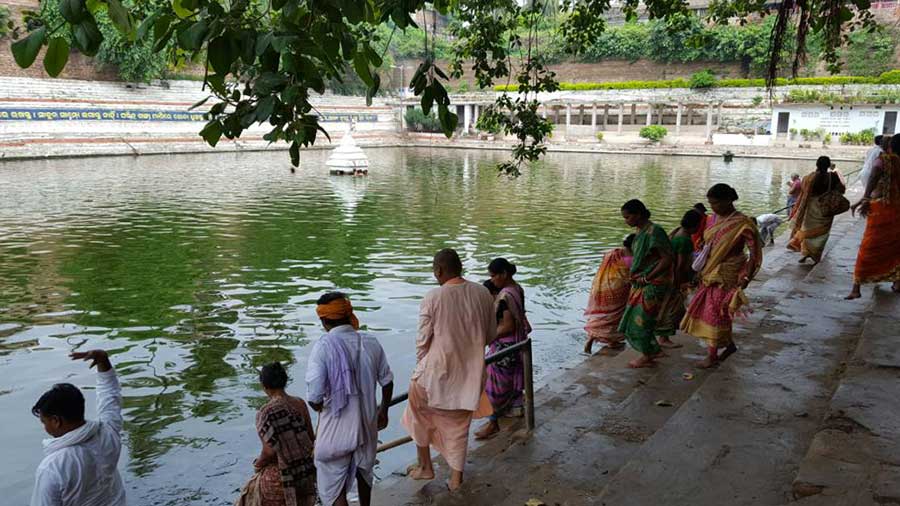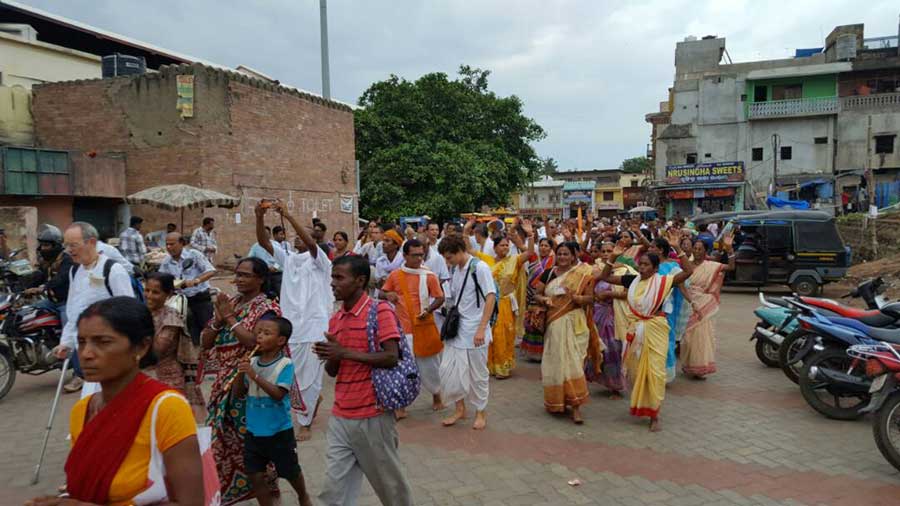 On the way to the final destination for today: Sri Jagannath Mandir.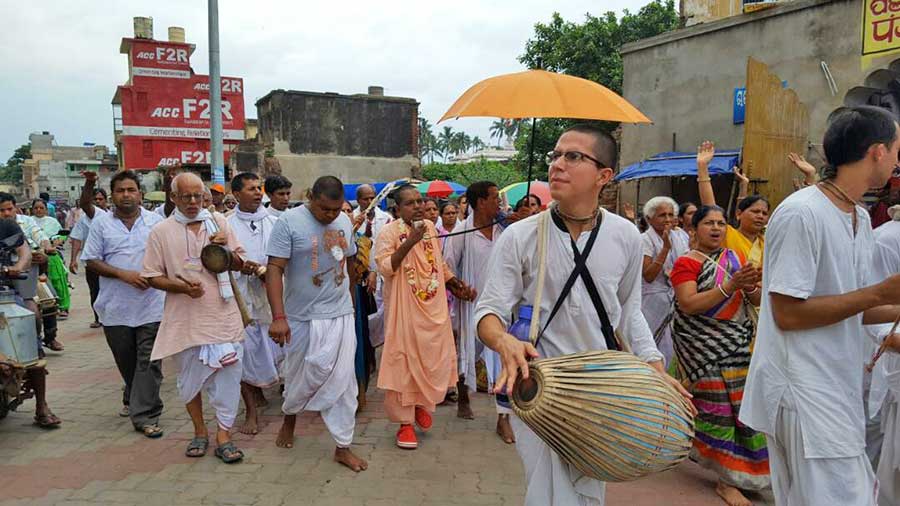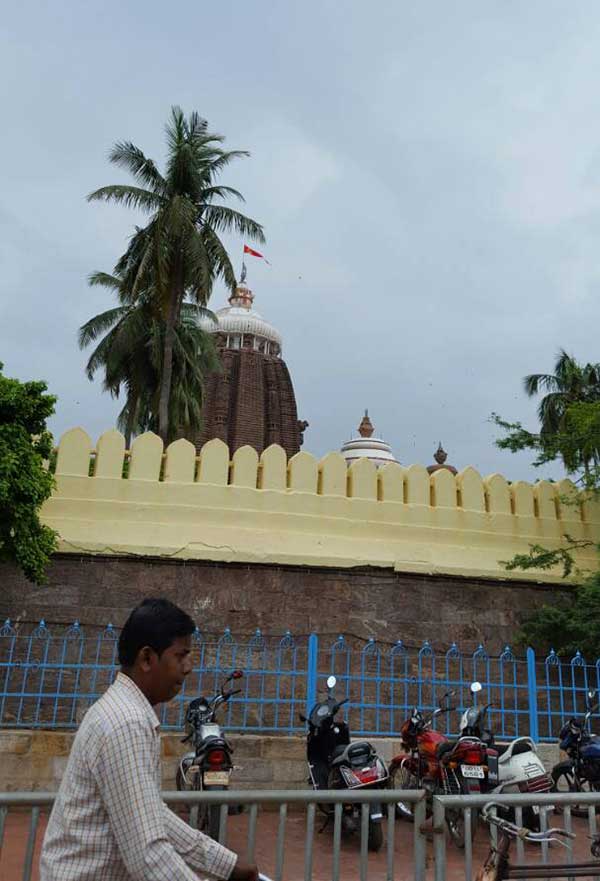 The domes of the grand temple of Lord Jagannath, Lord Baladev, and Lady Subhadra.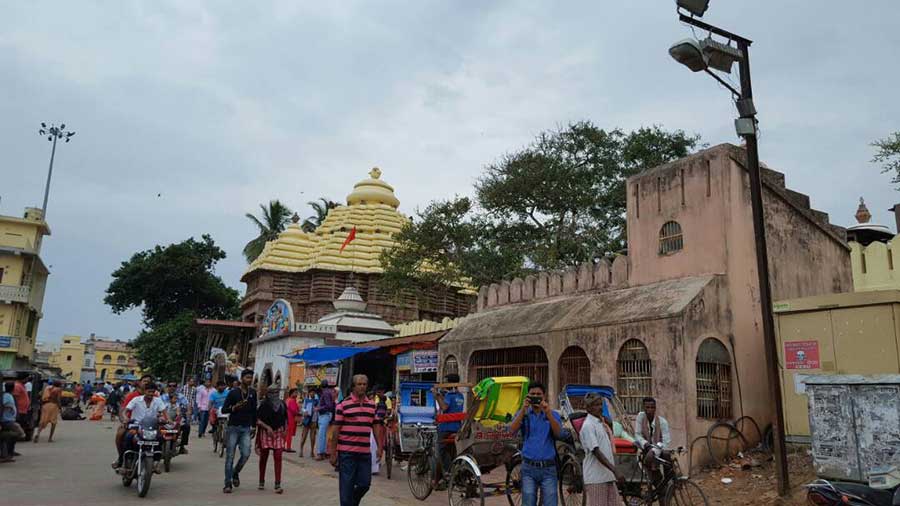 ARRIVAL
PARIKRAMA: DAY ONE | DAY TWO | DAY THREE | DAY FOUR
SRI RATHA YATRA FESTIVAL