Sri Ratha-Yatra Festival
Sunday, 25 June 2017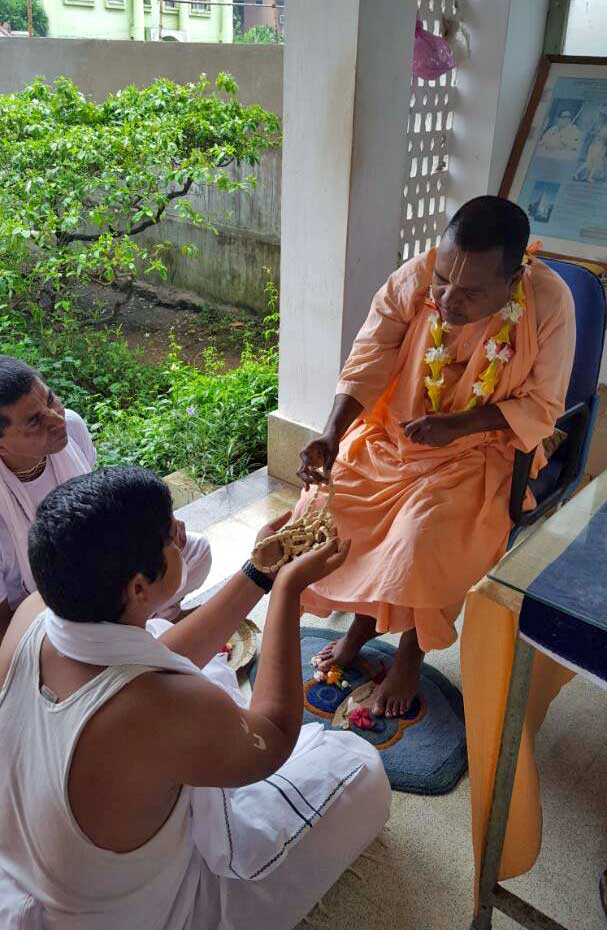 For some fortunate souls, the holy festival of chariots marks the beginning of a new life—a life of service in the shelter of the lotus feet of Sri Gurupadpadma Om Vishnupad Srila Bhakti Nirmal Acharya Maharaj. His Divine Grace bestows the Holy Name and the shelter of his lotus feet onto fortunate souls.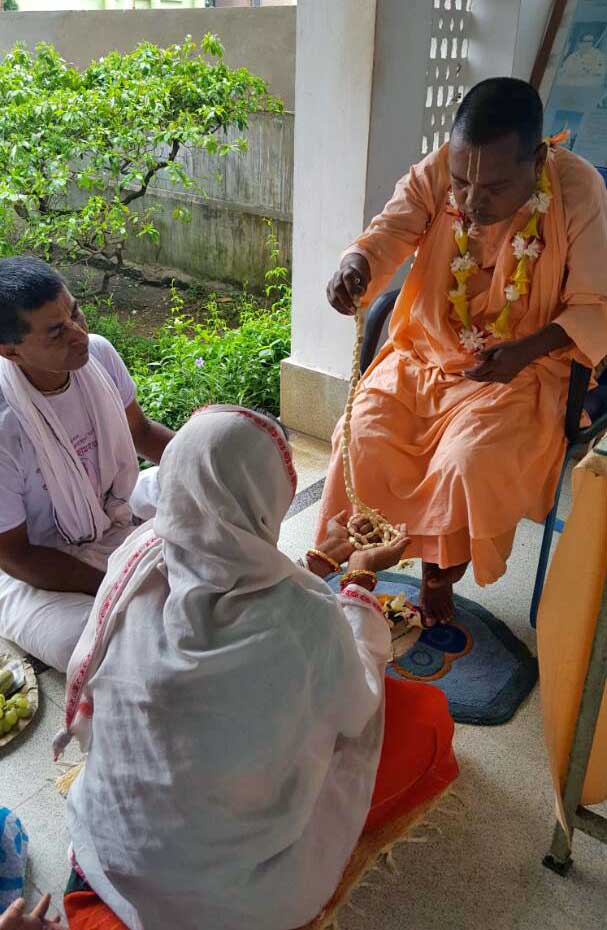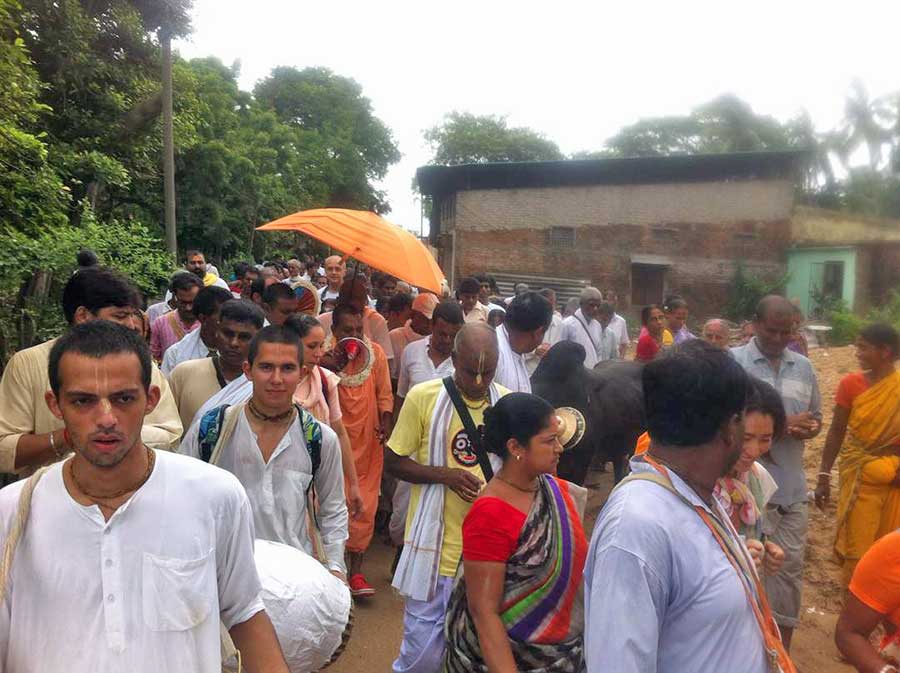 Later in the early afternoon, everybody sets out to the main Grand Road of Puri...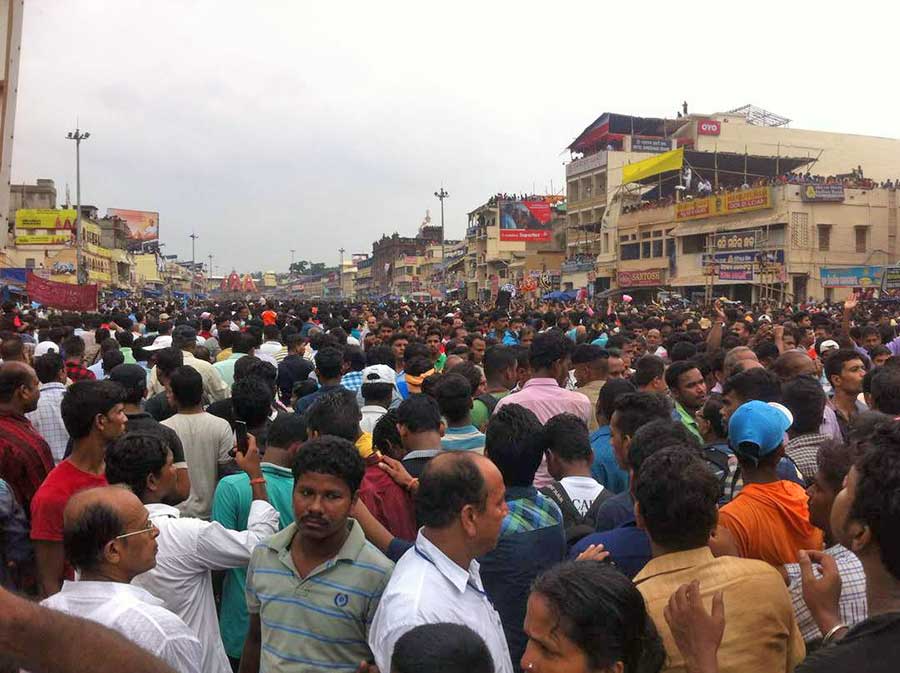 ...and merges into the tight crowd of pilgrims.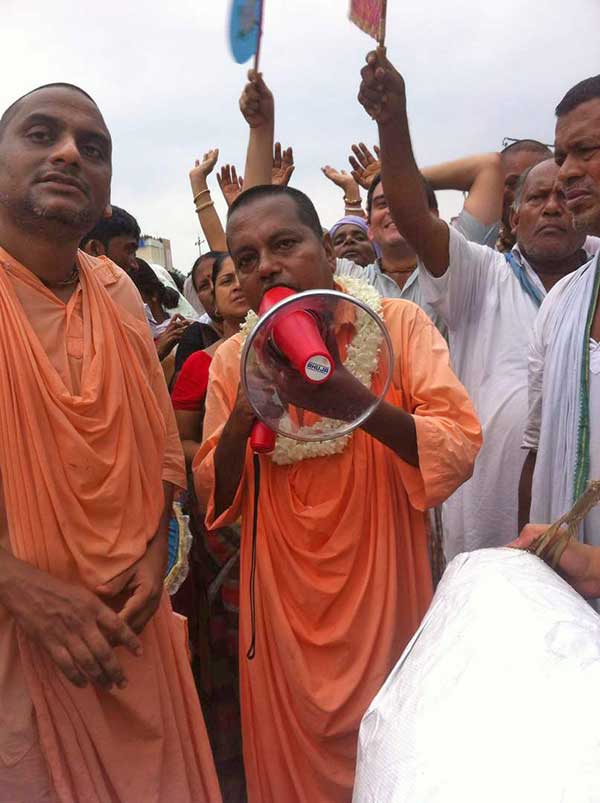 As each year, our Math party stands opposite Sri Chaitanya Gaudiya Math
(birth place of Srila Saraswat Thakur Prabhupad).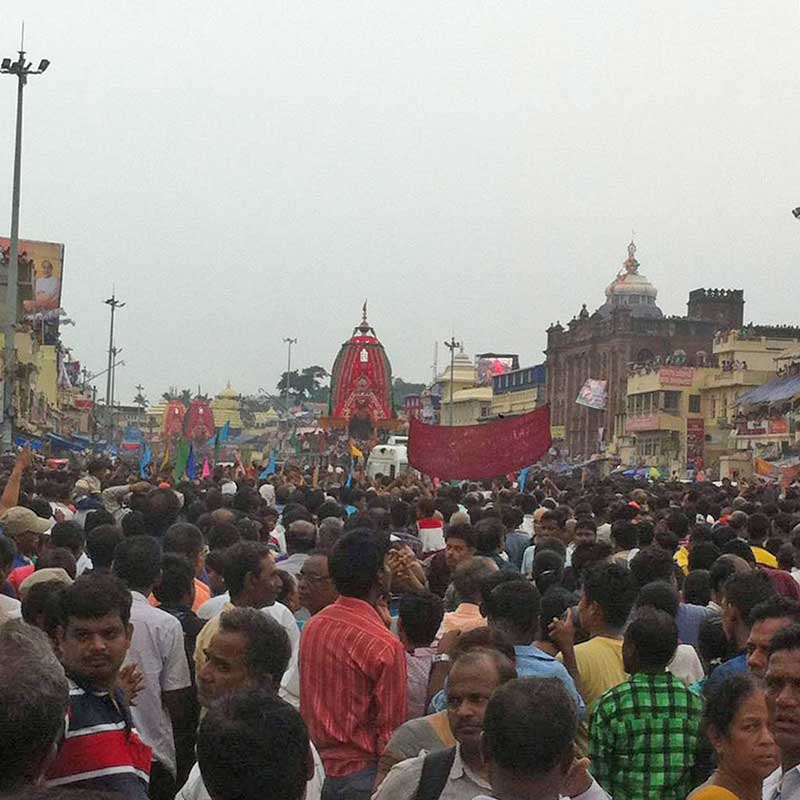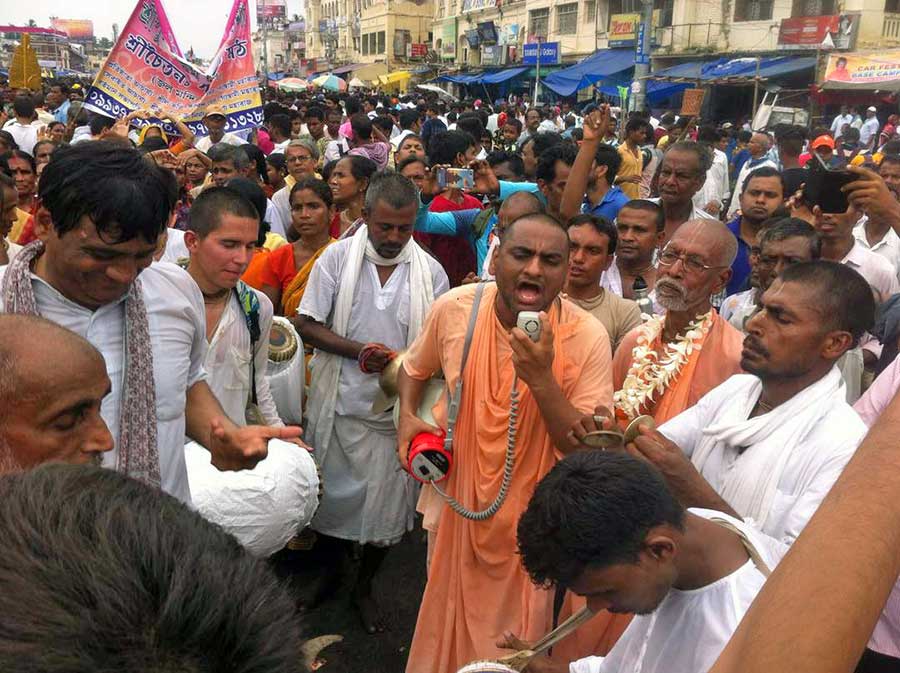 Pictured: Sripad B.N. Santa Maharaj leading the kirtan.

Pictured: Sripad B.P. Tirtha Maharaj leading the kirtan.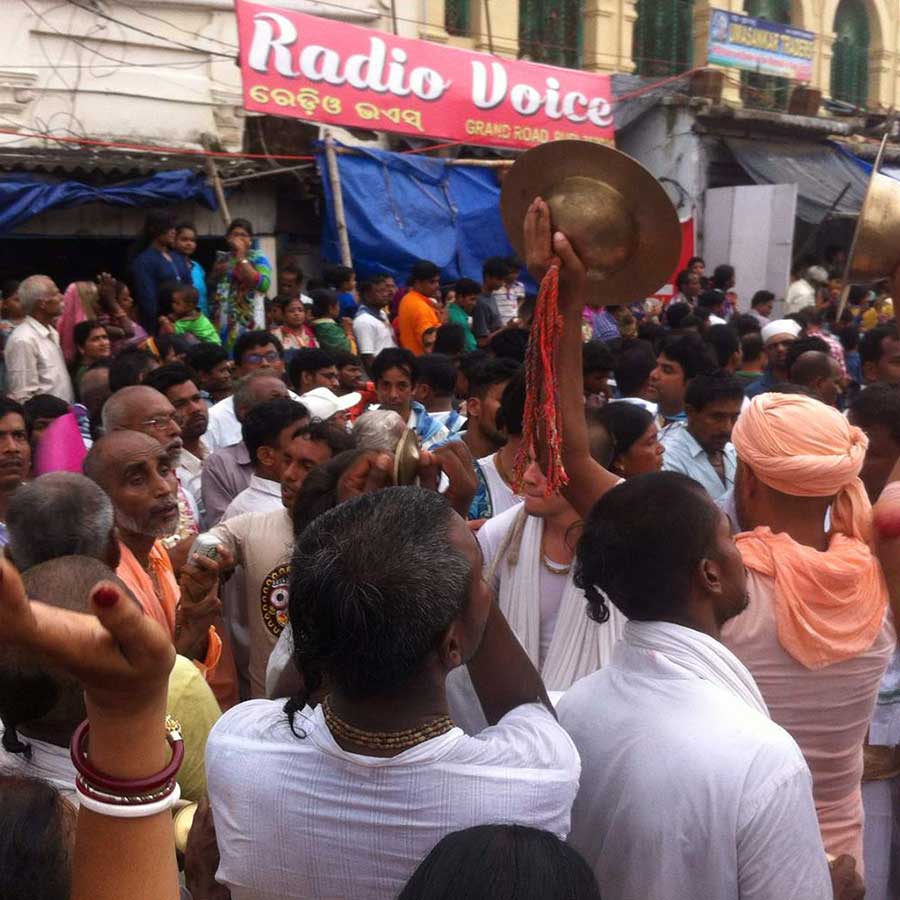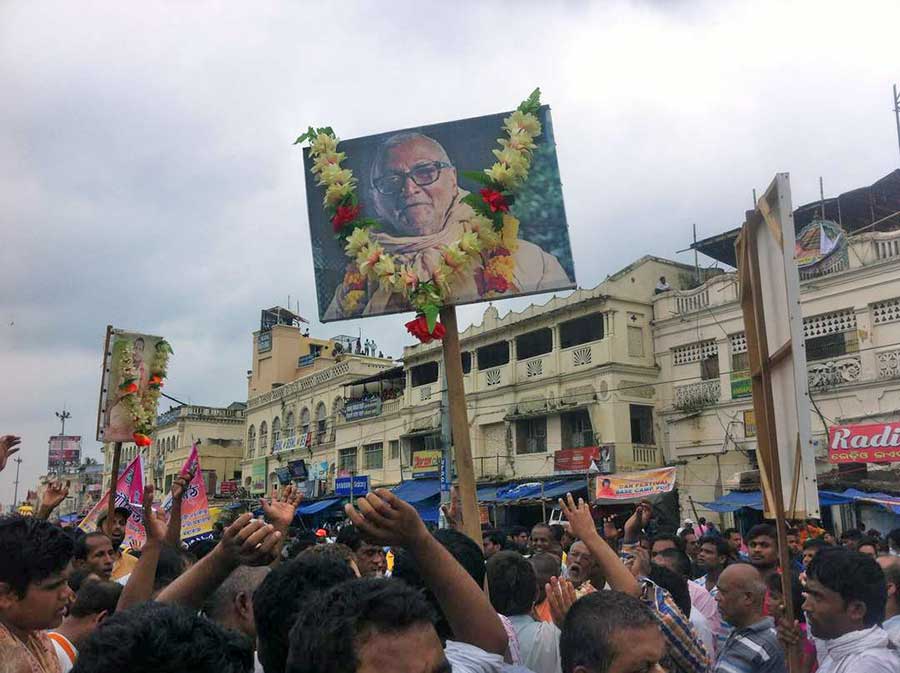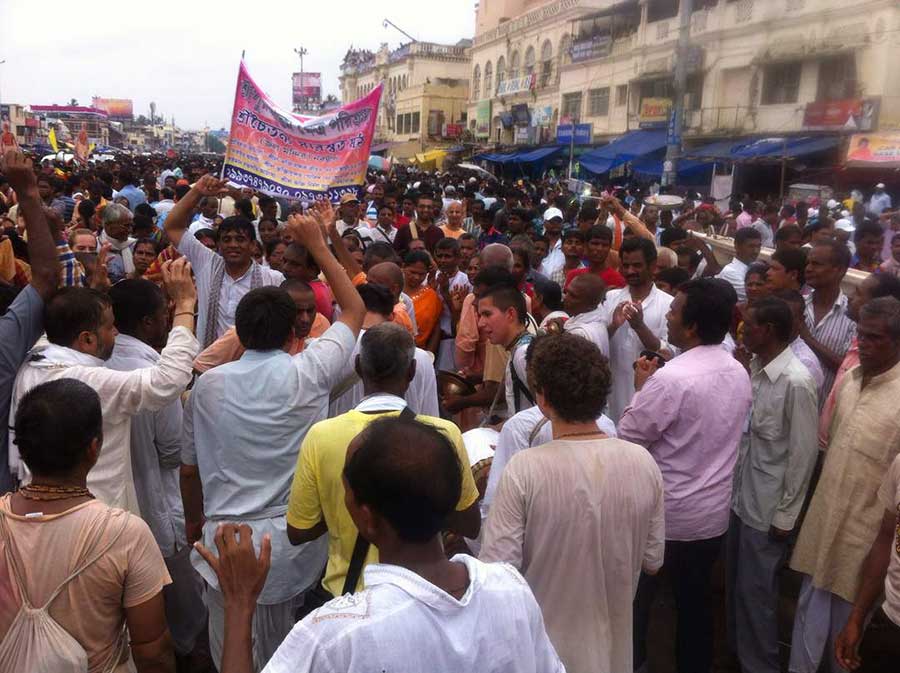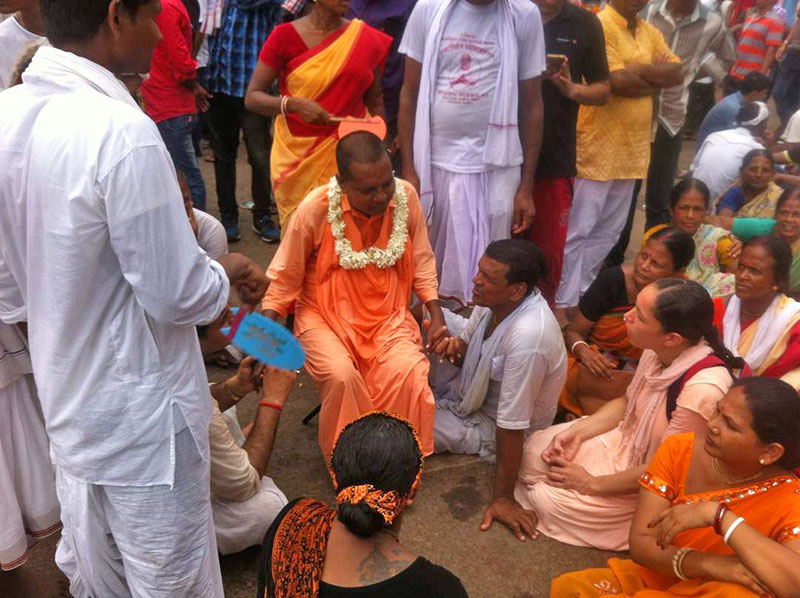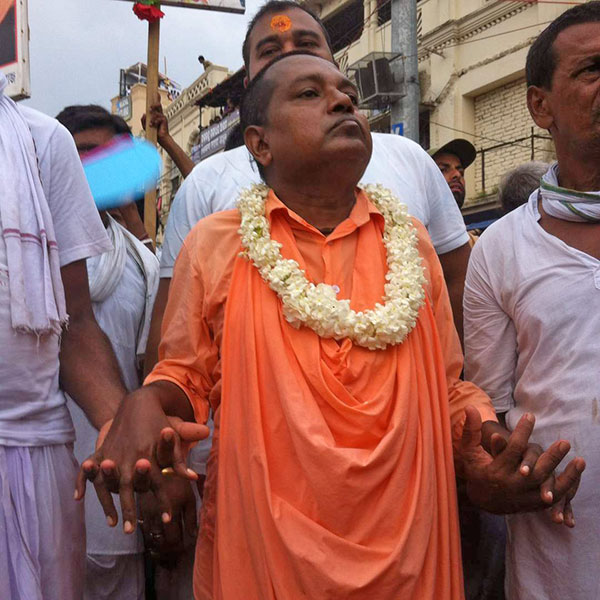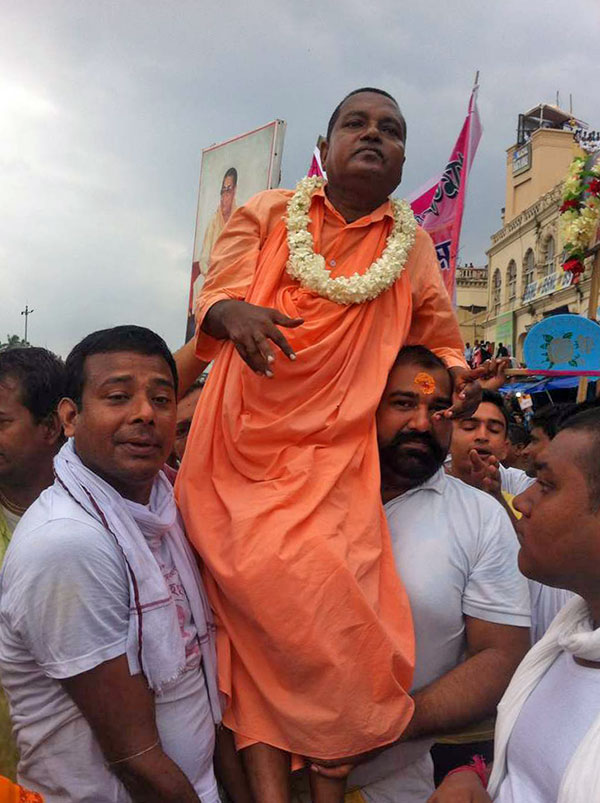 Offering a ghee lamp to Their Lordships during the evening aroti.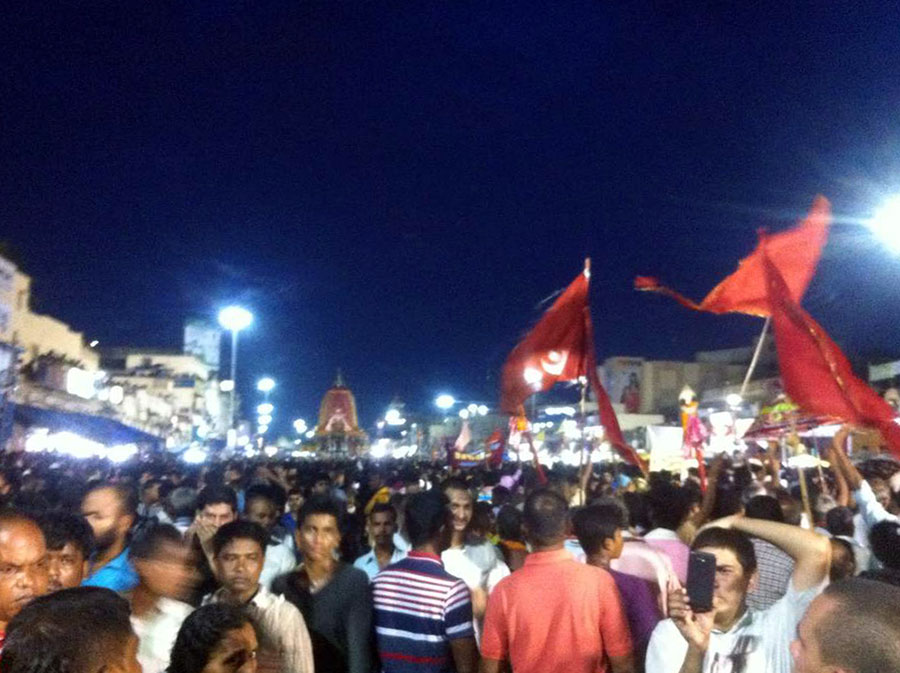 The Festival passes peacefully and happily as the supremely fortunate devotees bath
in the dust of the holy lotus feet of the Lord and His devotees and associates.
"Why do we come to a holy place? We have come here to get the darshan of Lord Jagannath, but tell me do we have the eyes to see the chariot of Lord Jagannath? We do not have the eyes to get the darshan of the Lord. You think you can come close to the chariot and the Lord can see you, but do you think the Lord only sits on the chariot, in one place? The Lord is everywhere.
"If, however, you can keep Hari-katha (talks, tidings about the Lord) in your heart—if you can see the Lord with the eyes that you have in your heart—then you can actually sit right here and be able to see the Lord. Lord Jagannath has no doubt seen those who were near His chariot if they had a strong desire for that, but if you have clean eyes in your heart, then you can be sitting here and can actually get the darshan of Lord Jagannath."
—Srila B.N. Acharya Maharaj, "Darshan of Lord Jagannath"
ARRIVAL
PARIKRAMA: DAY ONE | DAY TWO | DAY THREE | DAY FOUR
SRI RATHA YATRA FESTIVAL